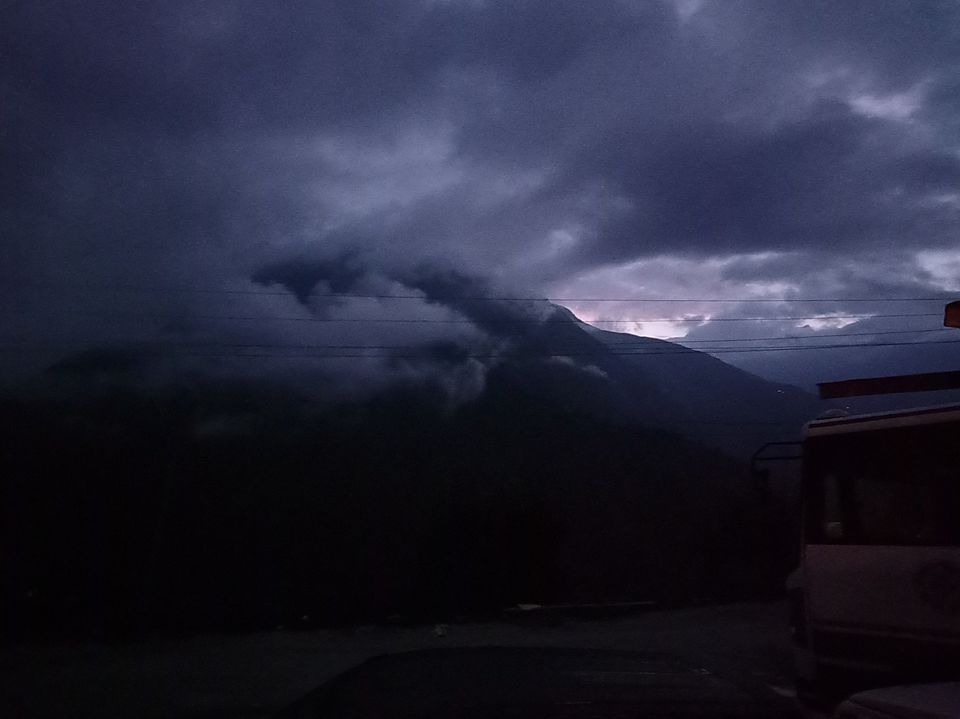 This blog is all about the trip to the beauty of Manimahesh in Bharmour district Chamba Himachal Pradesh and the adorable hills of Himachal.
It is a belief that there is a grace of lord Shiva on these hills and on the people who live there. Manimahesh is the place where Lord Shiva comes for bath and to take a view of exotic Mani during dawn time.
Now, let's start our journey to Manimahesh, Firstly we have to take a bus to Chamba from there we have to move to Bharmour by bus or any vehicle you want. After reaching Bharmour firstly we have to get darshan of Bharmani Mata mandir for which you will get a taxi from Bharmour starting point at a very reasonable price from here, starts an adventurous journey. There is a mesmerizing view of Bharmour valley. The duration of this manimahesh trek opens from mid of august till the Janmashtami festival. It is almost a 2 to 3-day trip .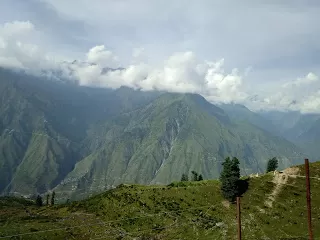 Before entering to mandir you have to take a holy dip in a pool which will refresh you and give relief to your body and prepare you for further journey. After that, you have to go to the mandir and do some rituals there and take the Prashad (food). which is really tasty.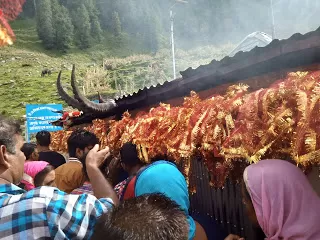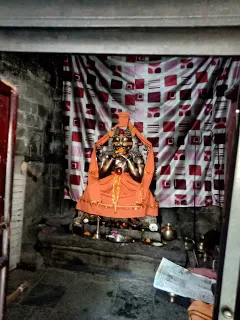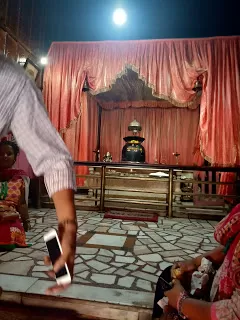 These all mandirs are situated in 84 kos mandir and now we will take some rest and begin the real adventurous and beautiful trek.
Before starting the trek we must know about the trek, which is starting from Hadsar and covering a distance of 13km path to reach Manimahesh lake. Now begins the trek,
The next morning, we take a taxi to a place called Hadsar from where we will start our trekking part, from here onward the path should be covered by foot, also horses are available One more way is by helicopter (from Bharmour to Gauri Kund)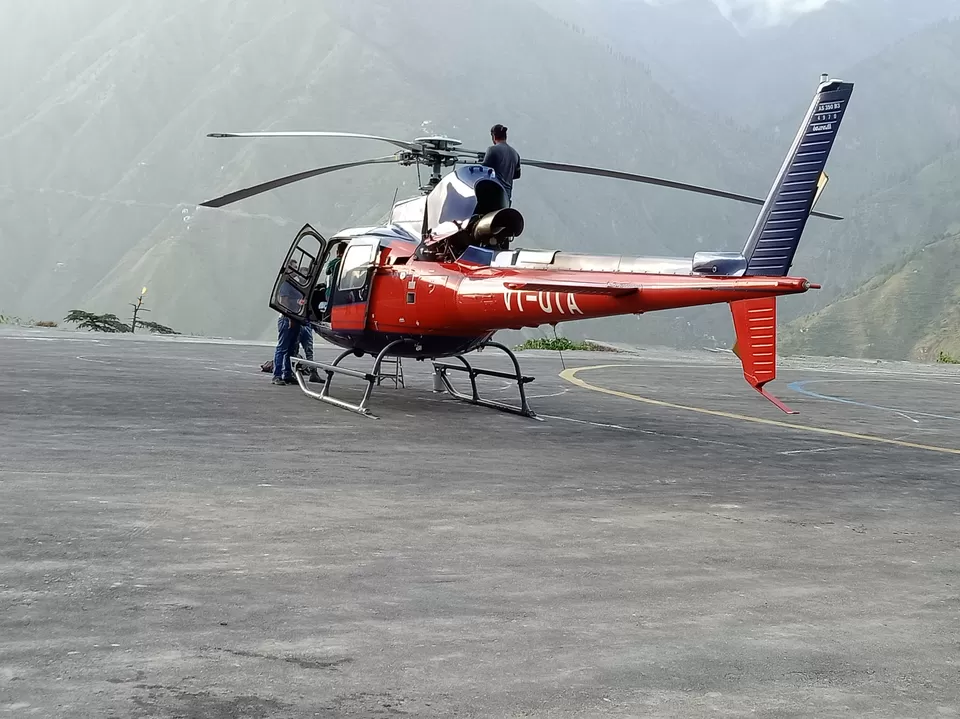 After reaching Hadsar we will keep traveling for 6km to Dhanchho our first stop To reach there we have to cross a bridge which I personally like a lot (wooden bridge), The surroundings of this place are so pure and beautiful that anyone can fall in love with this place.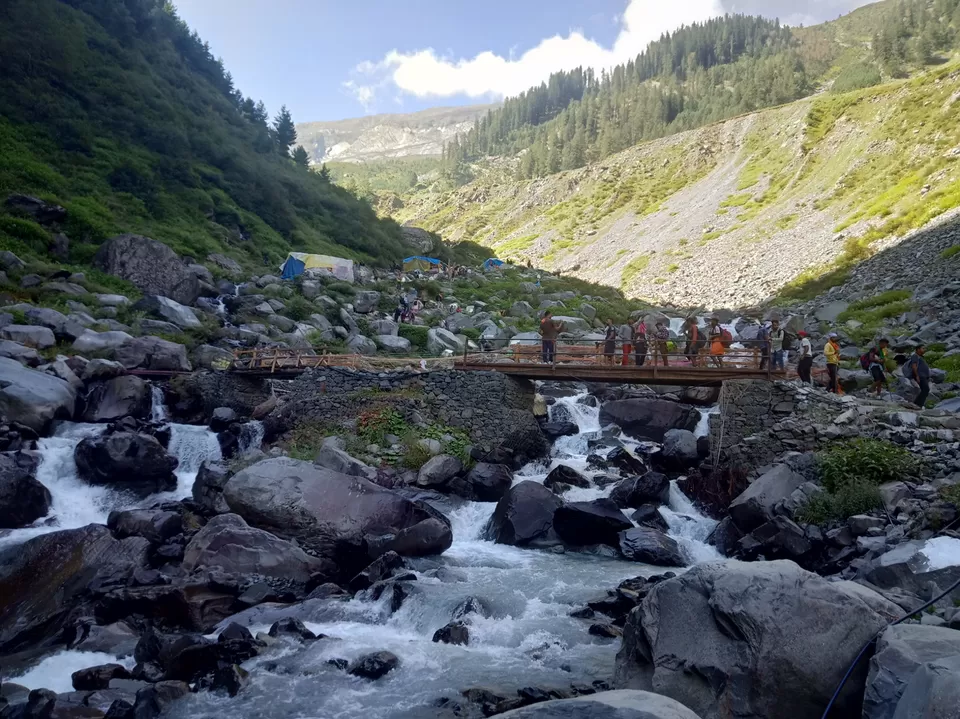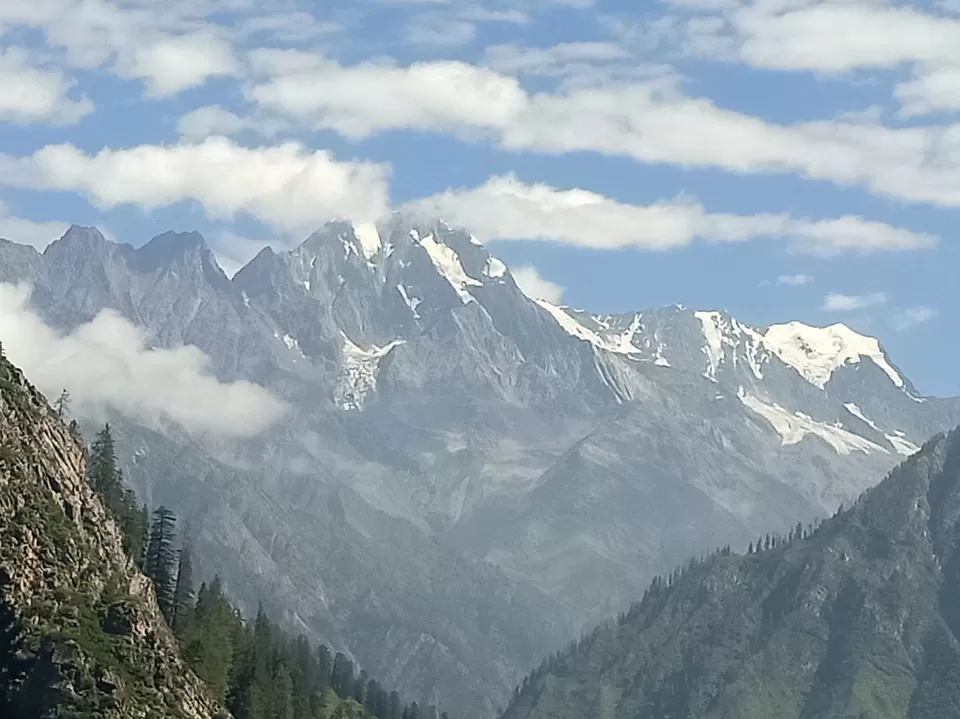 After continuing our journey from Dhanchho we move on to Gauri Kund. Which is 6km from Dhanchho. It is a holy place and it is believed that Goddess Gauri (Goddess Parvati) comes here for a bath that's why only females are allowed to take a holy dip here and no male is allowed to go here. After staying there for a while and having some Prashad(Langar), all devotees move to Manimahesh Kund. While some people move to watch kamal Kund(a pond at the foot of Kailash hill), which is 3km from Gauri Kund a diverted route from Manimahesh lake. Now we move towards Manimahesh Lake which is 1km away from Gauri Kund.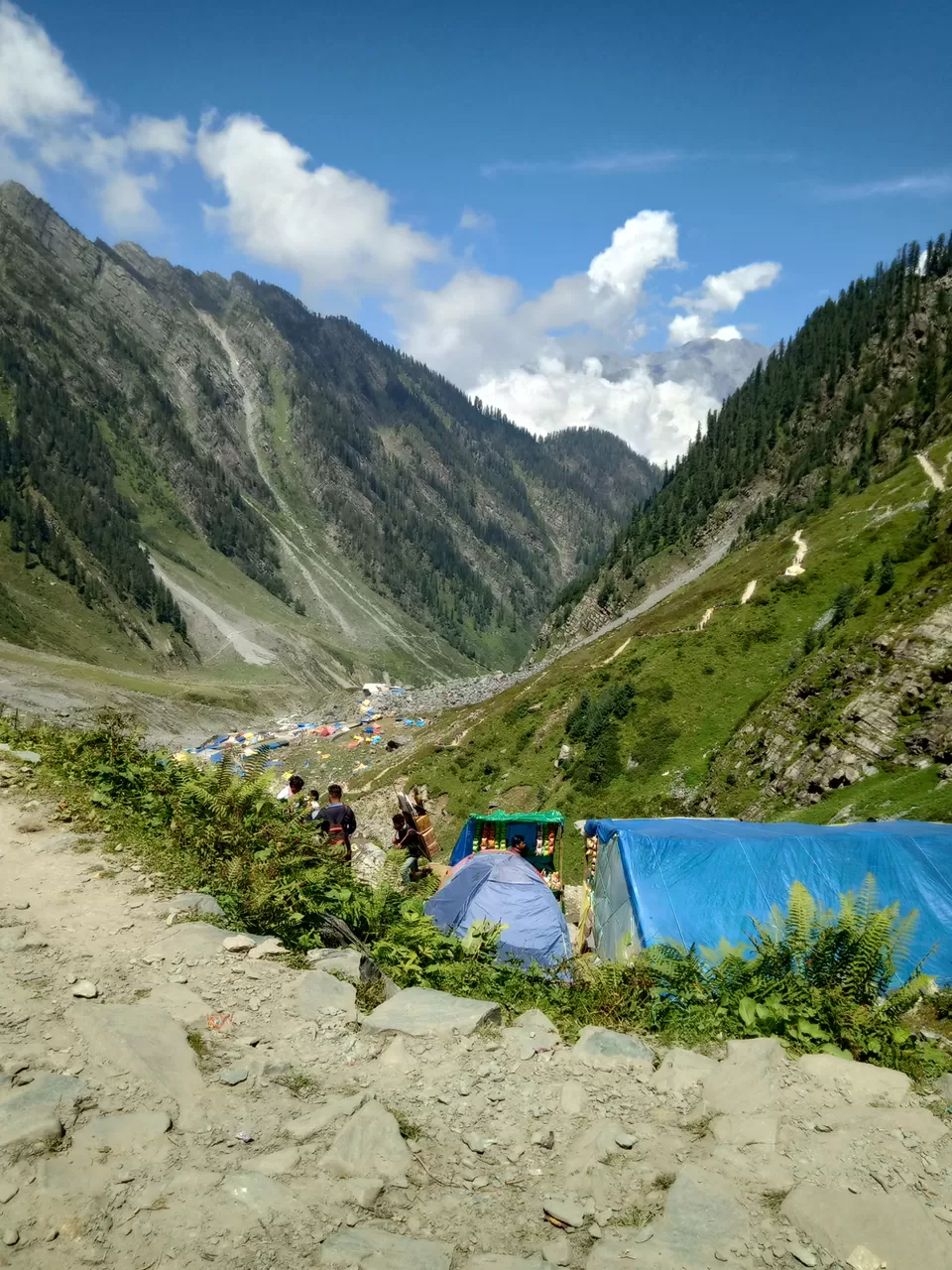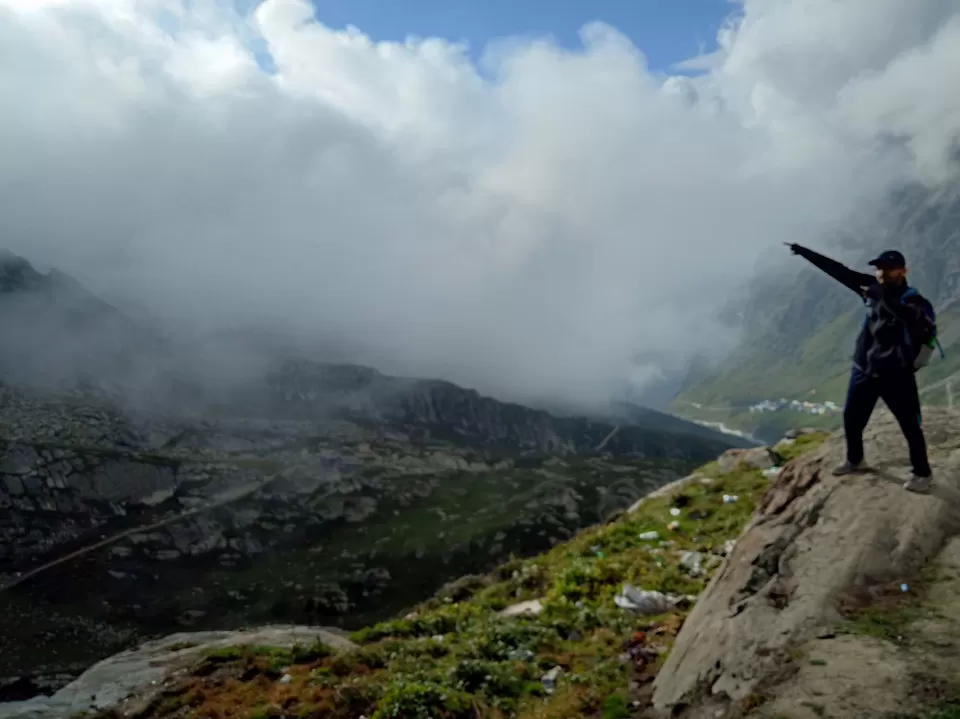 After reaching Manimahesh lake we perform some rituals there like, take a bath, worship of Lord Shiva, and do Parikrama of Kund. After that, we have to take Darshan of Kailash parvat from there. Manimahesh lake is situated at an altitude of 13000 feet at the foothills of The Kailash Peak(18564ft).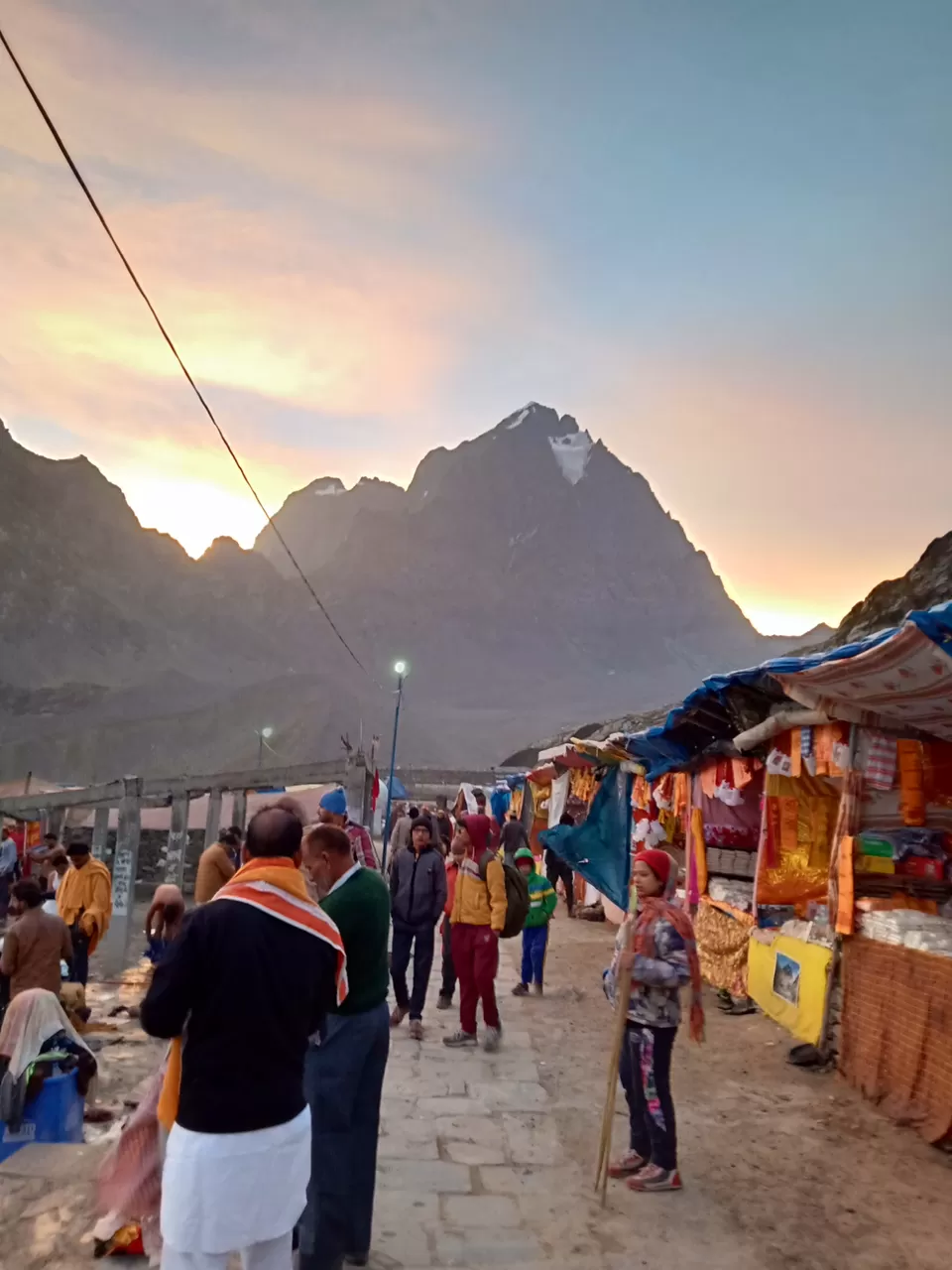 After that, we will stay there for a night for the darshan of the Mani which is very rare and should be seen at the dawn period(Bharam mahurat). This is the last part of the great trek and starting of a new life full of energy and positivity. In my opinion, everyone should experience this wonderful trek.
God will give you all a prosperous and healthy life.