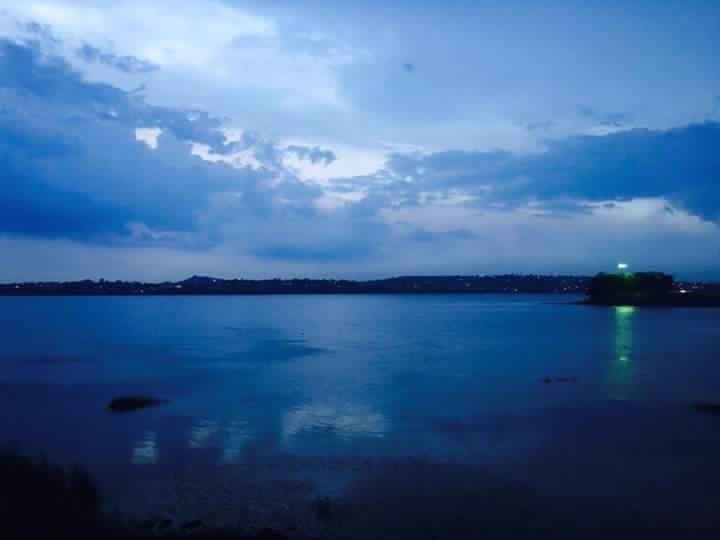 The capital city of Madhya Pradesh is not just a random city but a unique place to explore. As compared to other states of India, Madhya Pradesh hasn't commercialised till that extent which leaves the place less crowded and green. Yes, Bhopal is one of the greenest city in North India. All thanks to sense and sensibility of State Government which has put conservation of nature above infrastructural development.
Coming back to the travelling part. Best time to visit Bhopal is in the month of August, when rain has already played its game and the tiny hill top town is appealing to eyes. The most beautiful fact about Bhopal is that it reflects culture of its tribes. The handicrafts, markets, museums, etc. not only exhibit their unique artwork but also promote them economically. That is why all the major government shops sell clothes and handicrafts made by tribes of Madhya Pradesh and Chattisgarh.
Since I really appreciate these efforts by government, I'd recomment to watch this small and cute video of MP Tourism which will give you an insight of its essence: https://www.youtube.com/watch?v=XyVkut_Vyo0
Impressed enough? Good. Now let me tell you where all to go in Bhopal
1. Bhojpur Temple: Situated 25 kms from Bhopal, this is one of the Asia's tallest Shivling. It was constructed by Raja Bhoj in 1700s while some myths claim that it was Draupadi's father who initiated it and it was built in one night but as per archaeological surveys and logic, former stands true.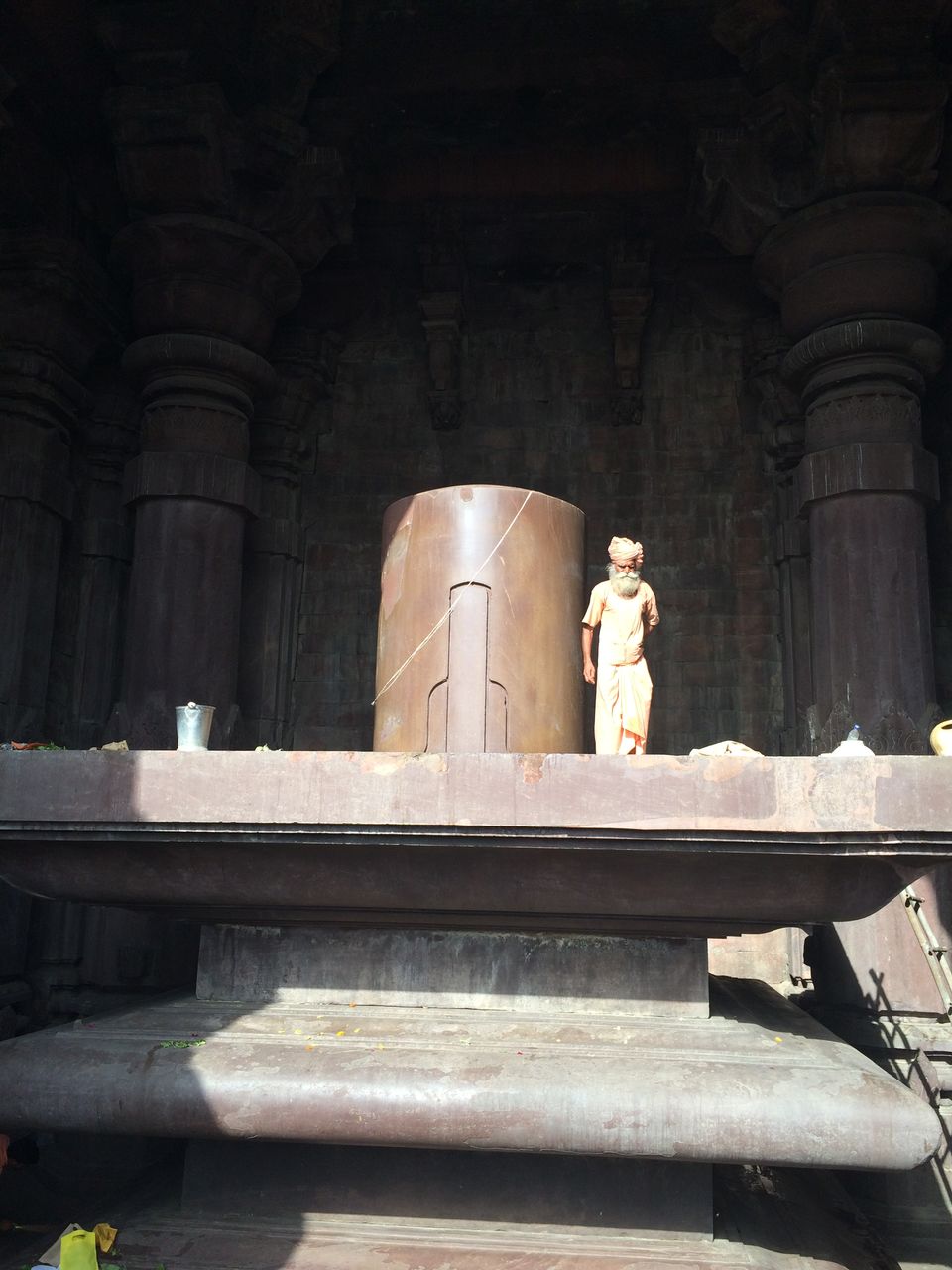 2. Bheem Bhetika: The enormous three caves stall tall amidst forest near Bhopal. It is 15kms away from Bhojpur Temple. The caves will take you back in time when early men used to depict their lives in the form of drawing on the walls. Some say that "worli" art is inspired from their drawings. A part of that forest is turned into a beautiful botanical garden where they have altered nothing and you can still come across wild lizards.
3. Upper Lake: At the opposite end of the city is the crown of it - Bada Talab, a lake which looks as big as any river and stretches across the outskirts of the neighbouring town. One can opt for many boating options available and experience the serenity of the lake.
4. Indira Gandhi National Museum (Manav Sangrahalaya): A grand museum exhibits lifestyles of various tribes across India. A beautiful place to experience how people from different parts of the country live.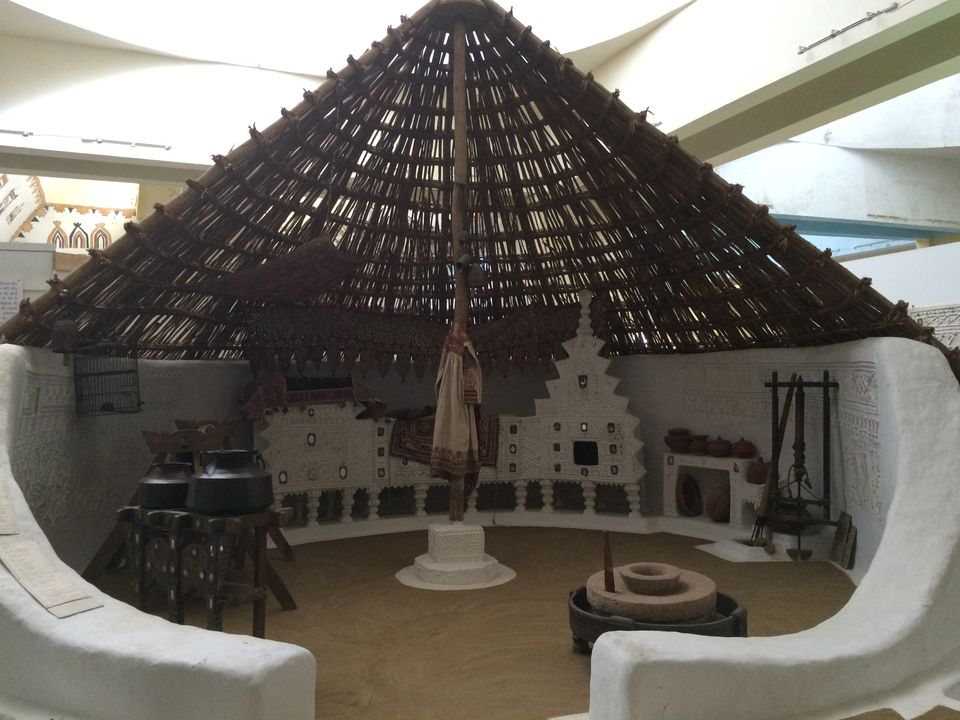 5. State Museum: Next to Manav Sanghrahalaya is the State Musem which is an epitome of art. You walk in and see beautiful and innovative pieces of artwork by tribes and other artists. The museum in itself is themed as one.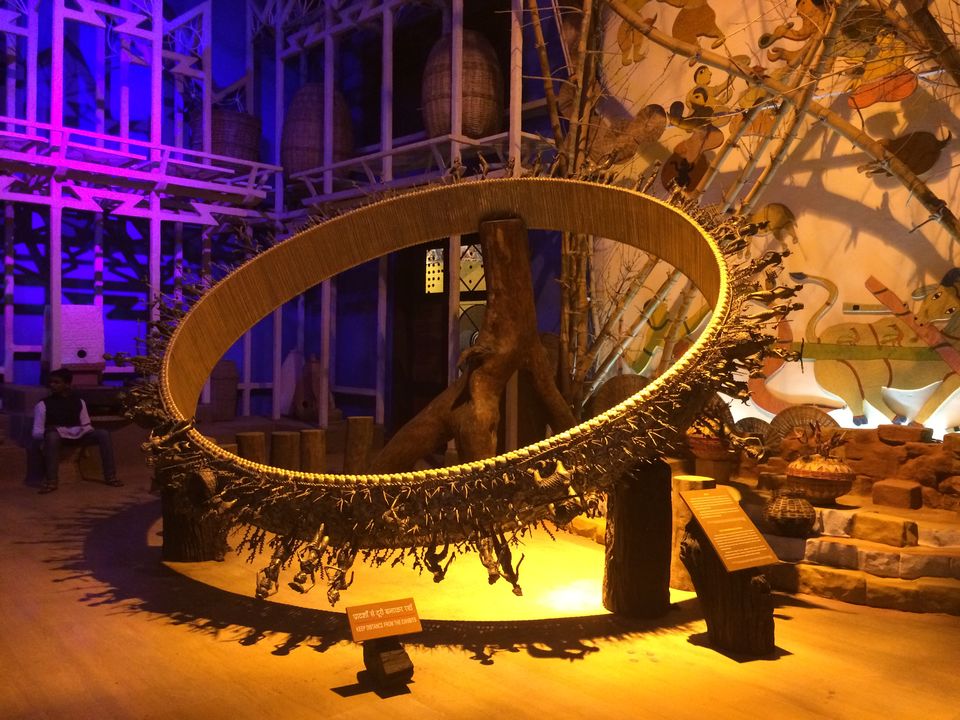 6. Mahavir Tekri: This Mahavir temple is situated at the top of a hill, near Bhopal cantonment. The major attraction is the rope-way to the place while one can also take cars up the hill. This huge Jain temple is a beautiful and can be meditative if visited early morning.
Places to eat:
4. Hakeem: What Karim's is to Delhi, Hakeem is to Bhopal. The place is famous for mutton recipes and its authenticity of taste. 
5. The Urban Socialite (THUS Cafe): The cafe is a part of famous Lake View Hotel - Ashoka. The huge glass windows let you see the vast lake and the contemporary food is worth all your time. 
More than "things to do", Bhopal is a city of peace. One would love to take walks on the lake side or beautiful roads which go through dense patches of trees at the both ends. Monsoon is a blessing to the city and is the best time to visit the city.
1. Sagar Gaire: The famous food chain is hub to delicious club sandwiches and cheap coffee. It is surely different from other famous food chains.
2. Winds n Waves: A beautiful open restaurant just facing the Upper Lake is the place for kebabs. Dine there in the evening and have delicious kebabs and snacks.
3. Jahanuma: This heritage hotel is the shining stars of Bhopal. Its buffet is one of the best I've had.