Huge Shiva temple standing tall on equally magnificent stone platform built on elevated Plateau, right next to beautiful Betwa River in the backdrop of green fields and small houses.
Sounds like a perfect picture. Isnt it? Well that's Bhojpur, Something much more than just a beautiful location; it's a place of great historical and religious importance.
As mentioned in my previous post Beautiful Wall Art in Bhopal, recently during our visit to Bhopal, we took some time off to visit Bhojpur for half a day. Although I have visited this places several times but every time its equally astonishing. Before sharing the details with you, Lets get into a little bit of history about the town.
About Bhojpur Town
Bhojpur is a small town in Raisen District of Madhya Pradesh State situated 26 Kms from Bhopal. Bhojpur got its name from the most celebrated ruler of Parmara dynasty, Raja Bhoj who ruled the region from 1010 A.D. to 1055 A.D.
Major Attractions in Bhojpur
Major attraction in Bhojpur, this mighty temple stands at the bank of Betwa River and is left incomplete due to reasons unknown. This unique temple was built in 11 th century and is truly an architectural marvel considering the magnitude of the construction. Just to share the details Bhojeswar temple is built on 106 ft long and 17ft High platform, the incomplete roof (now restored as it's a protected monument under Archeological Survey of India) of the temple supported on huge pillars raising it to 40 ft further. The sanctum enshrines a 22ft tall Shivalinga carved out of single rock, which is simply magnificent and is tallest in the world. Looking at this gigantic structure will make you wonder how such massive stone blocks would have been lifted to this height without any machines! One of a kind in the world for those times.
Shiva temple also offers a beautiful view of river Betwa along with the green stretches and small villages.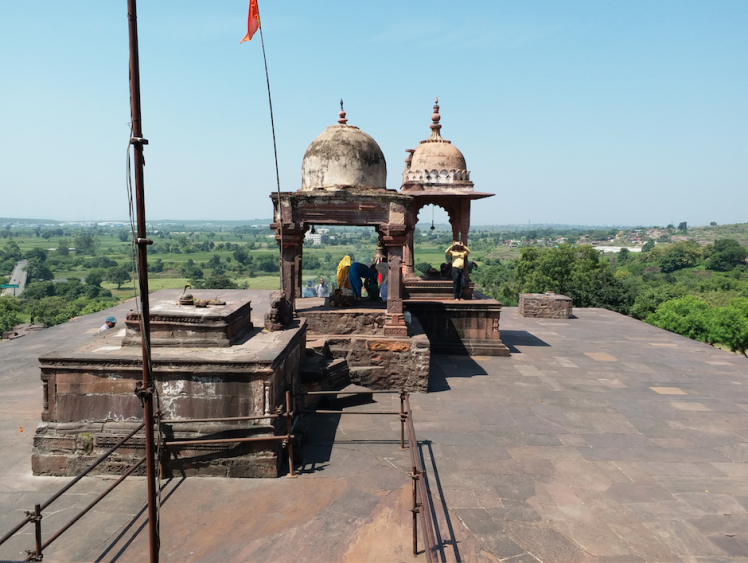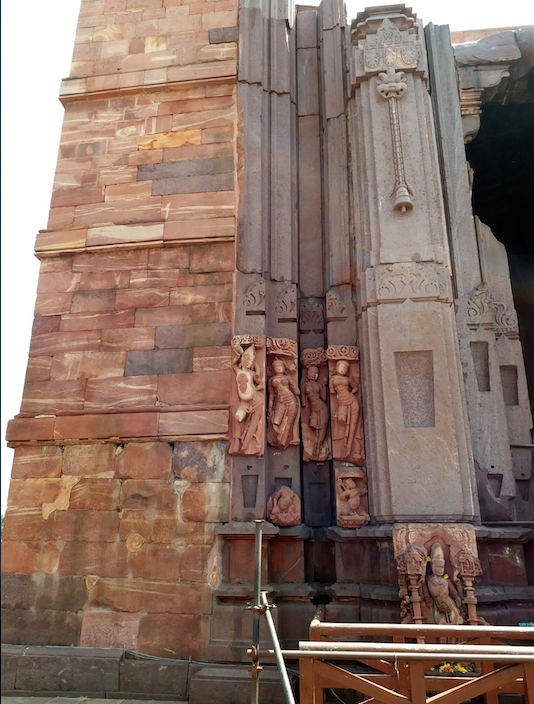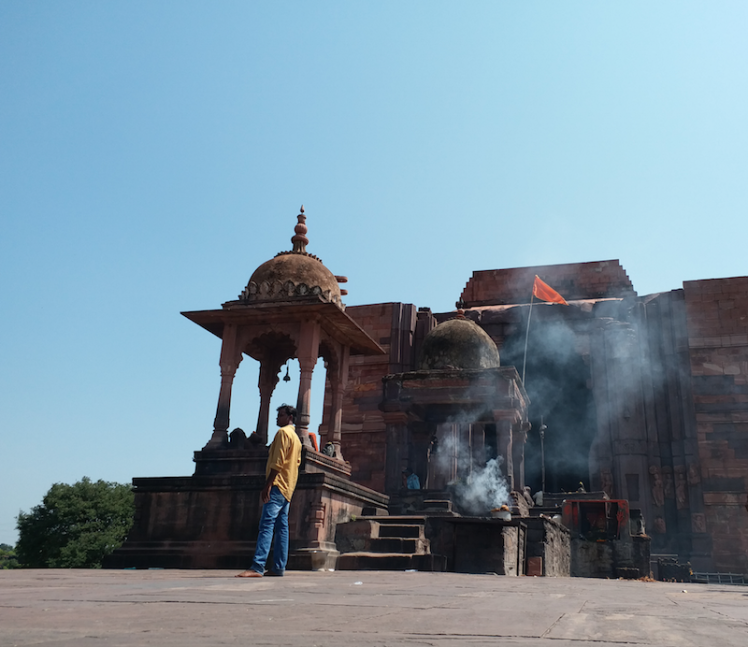 2) Rock Drawings
Well not only is the Temple and Shivalinga unique, the fact that the line drawings of the different parts of the temple were engraved on the rock surface, which are visible till this date makes it all the more astonishing.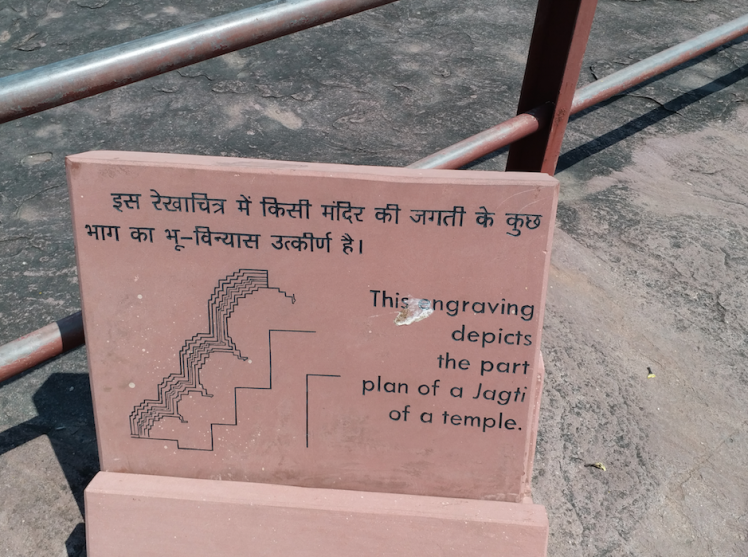 3) Parvati cave
Right opposite to the Shiva temple on the other bank of the river is Parvati cave, which has number of sculptures. On the low plateau above the Cave of Parvati are the remains of Bhoja Palace of which only foundation survive.
4) Jain Temple
Moving a little further, is another interesting site, Jain temple that was also built in 11th Century by Raja Bhoj and was left unfinished too. The temple enshrines a 221/2 feet tall idol of Bhagawan Shantinath in standing posture. On the both sides of this idol, 2 standing idols of Bhagwan Parshvanath & Suparshvanath (7th Teerthankar) 8 feet in height each are installed. The courtyard of this temple is very peaceful and you can sit there for hours gazing at the lush green surroundings.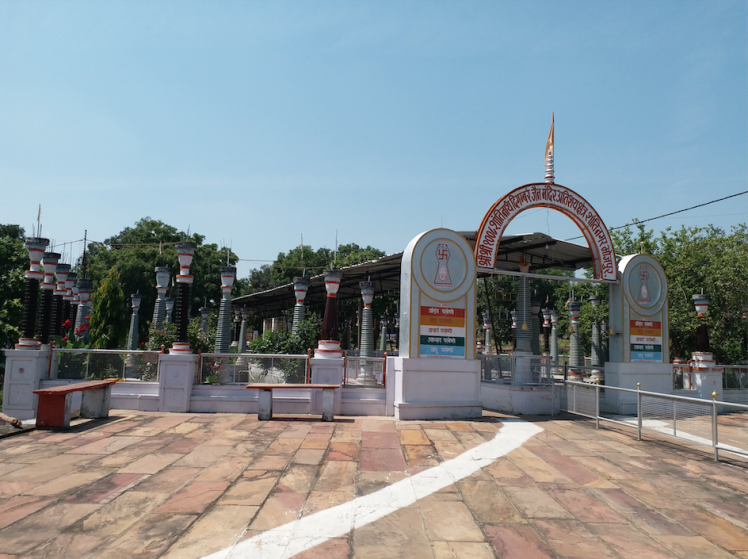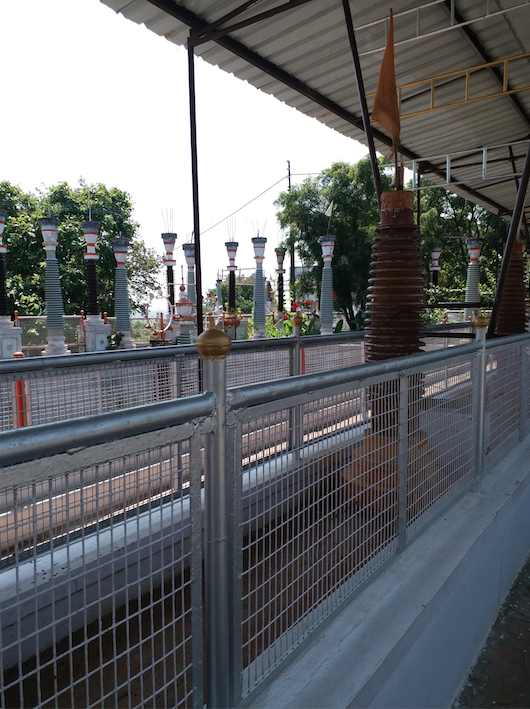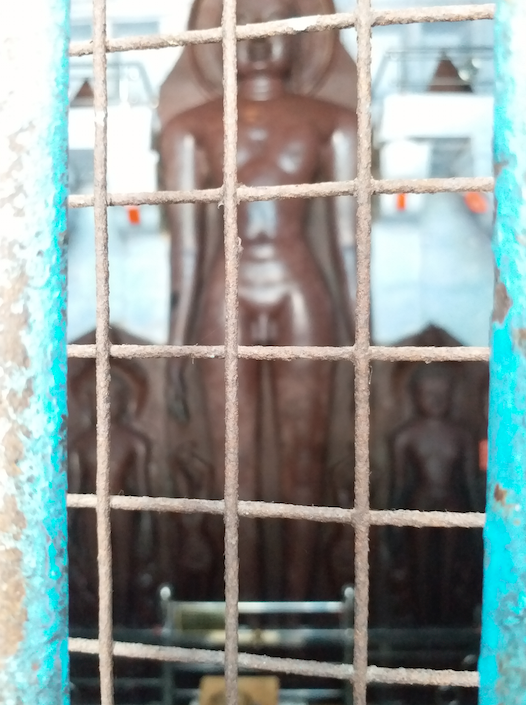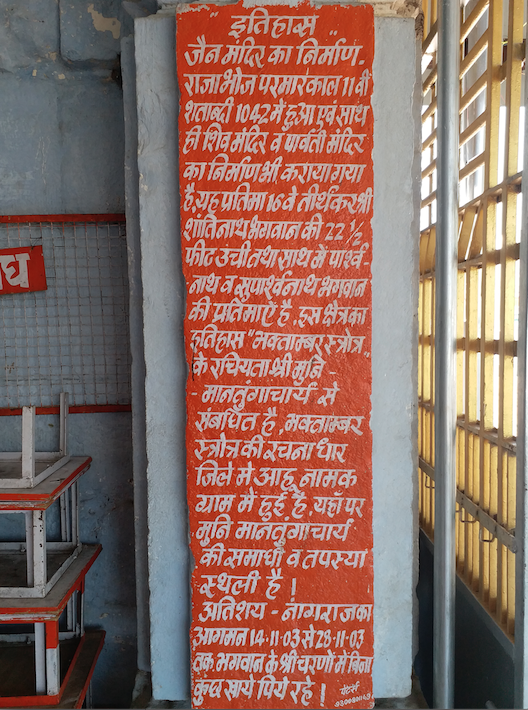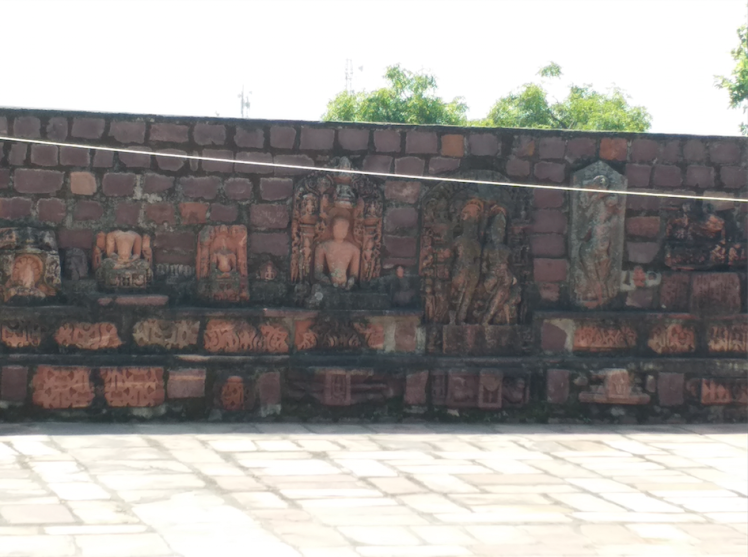 5) Bhojpur Cyclopean Dam
There was a huge lake in the ancient times in Bhojpur. The lake dried up but still the remains of the ancient Dam built are available depicting the great craftsmanship and engineering wonder.
How to Reach
With all these interesting and astonishing places to explore, one can spend atleast half a day in Bhojpur.
Best time to Visit
Bhopal is the nearest Railway station and Airport from Bhojpur. From Bhopal Bhojpur can be reached through any vehicle, roads are generally in good condition.
Where to Eat
Winter is the best time to visit Bhojpur, Considering that the entire area is rocky without adequate shade and tends to get really hot during summers; in addition you have to walk barefoot till the temple. If at all you plan to visit during summers, choose either early morning or evening to avoid the heat.
Bhojpur is a small town with limited eating options, although there are some small shops serving tea, coffee, snacks etc.At the campus of Jain temple, there is a restaurant which prepares fresh food as per your request. We had our lunch there; it was nice and simple home made food, needless to say vegetarian.
Bhojpur, specially in the vicinity of the temple has lot of monkeys, so make sure not to carry any eatables in your hand.
So this was all about this small but historically rich town. Bhojpur should definitely be in your list when traveling to Bhopal. Any of you who have been to this place do share your experience in the Comments !
PS: Not sharing all the pics so that the blog is not too long. I Will be sharing more pictures of the temple in the second part of this blog.
checkout more interesting stories on my blog www.madhuonthego.com