Travelling makes you wiser and this wise nature of yours helps you make the right decisions when it comes to visiting the unknowns!!!
I was in Bhuj for a day, to be precise only for 6 hours to catch my train back to Mumbai. A thought came to my mind which in turn woke up the hibernating wanderer which was on standby since only a few hours and i was out side the railway station. There is nothing to do at Bhuj station and it is not a very big station. Basic facilities are available here, one can get AC waiting room as well if you travelling AC class in the train. Finding something to eat is a challenge at the station premises, one will have to go out and eat tummy full food else carry your own food. The station is clean never the less.
Since the wanderer was out of hibernation, it was time to explore the city. I had not read anything about the city and had no plans to explore. This was random and since i was travelling light (which i usually do on my trips) moving out was not a problem. Speaking to few local rickshaw guys, i understood there is a very good park that has opened up some nine months back near Bhuj by the name "Vande Mataram Memorial". The park is sort of a theme park which has few good replicas and laser and light show on display (in evenings). After a quick chat with the rickshaw guy, the memorial park was place to go and visit. I was told that i will easily spend 2-4 hours at the park and will come out with a happy face and trust me it was one of the parks i really enjoyed visiting.
On the entry, you will be asked for tickets to enter
1. Entry for 50/- in case you are only visiting the park
2. Entry fees 100/- in case you are visiting the park and the museum
Trust me ideal entry fees is 100/- even if you are visiting in larger group. Do not miss the museum where they take you on a virtual tour of how "Vande Mataram" chant got incorporated in our freedom struggle. This AV is really nice and worth your 1.5 hours. The entire AV is in an air conditioned hall and there are 16 doors you will walk through.
Once you have the entry pass, the first view you get amazes you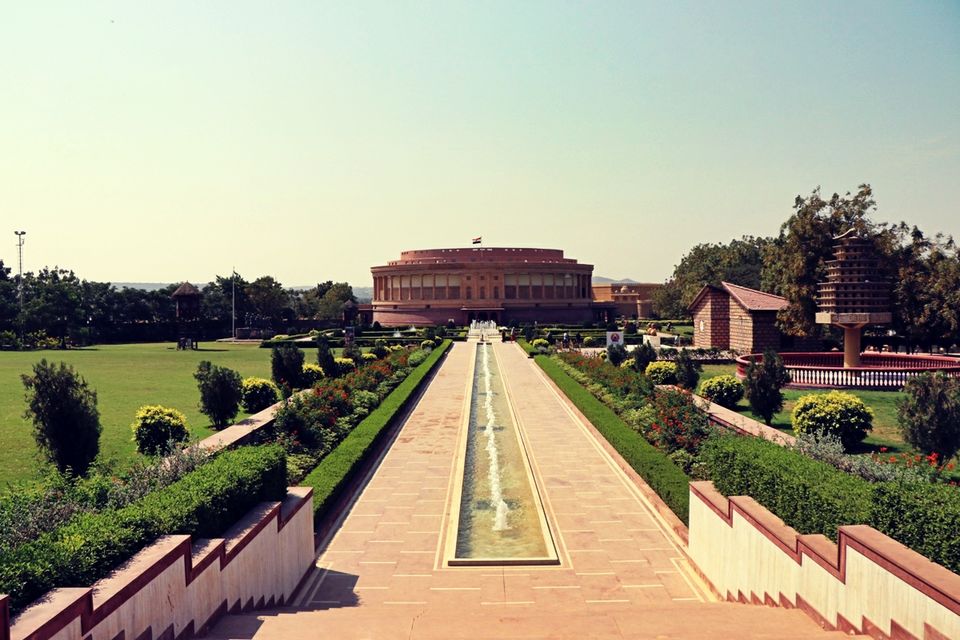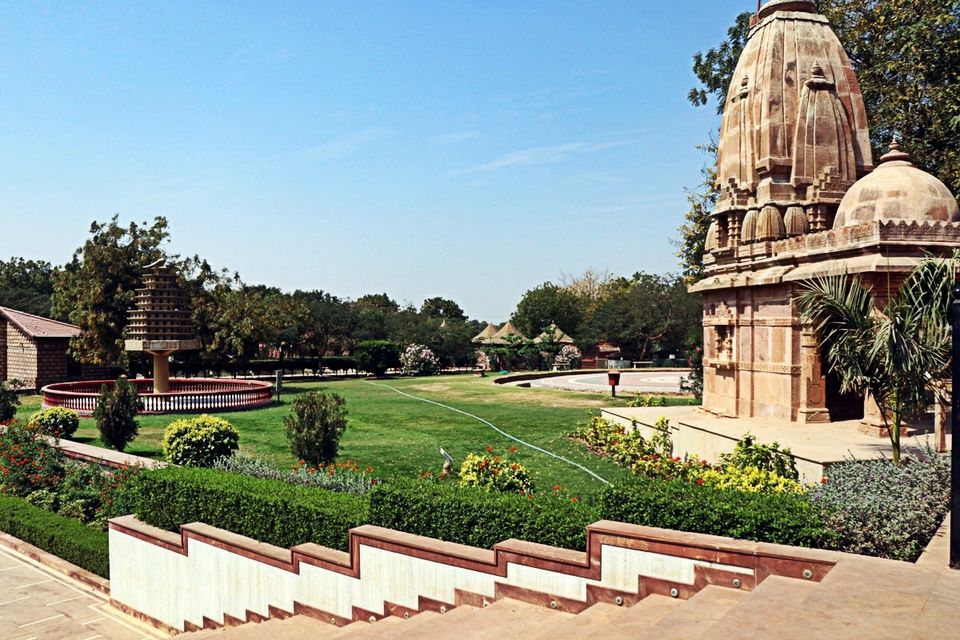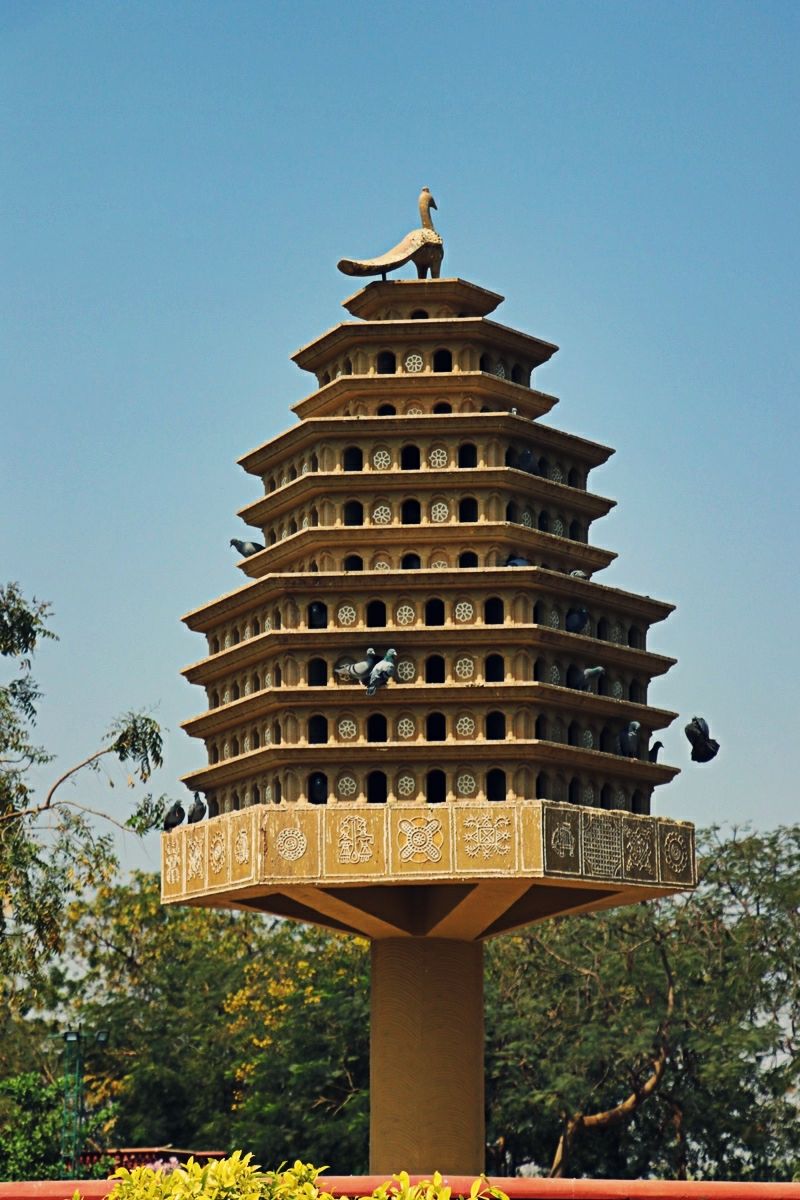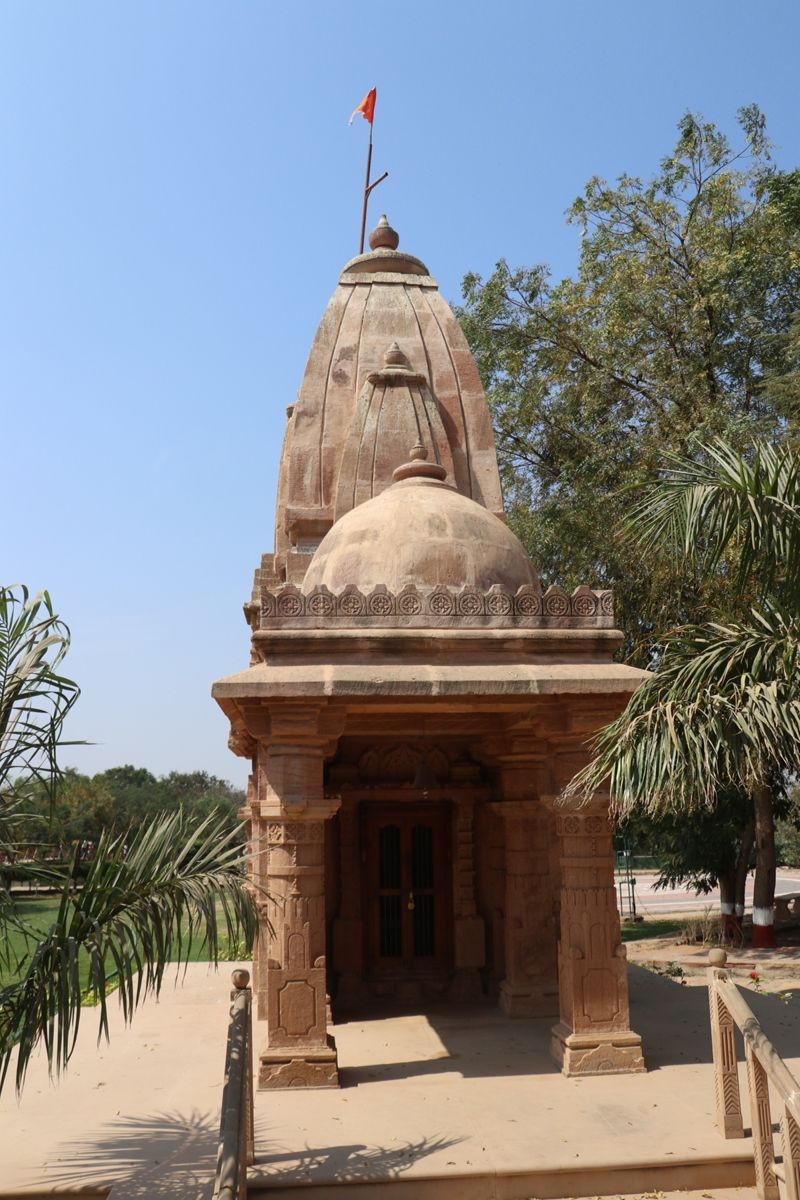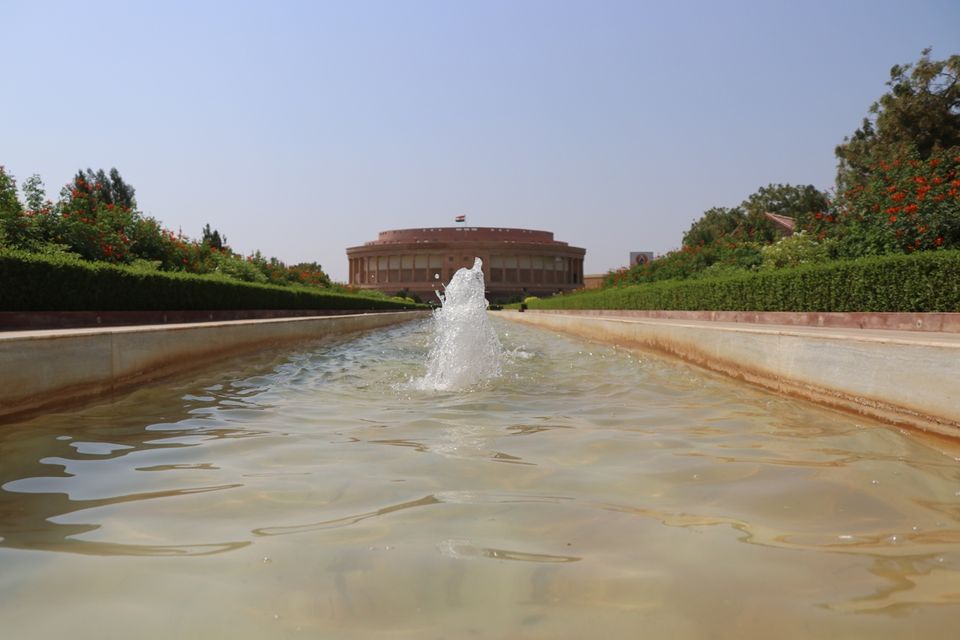 This is the museum building where the AV happens. The entry to this building is restricted and you will have to submit all electronics and bags, water bottles at the reception. Only purse are allowed inside. At the entry to the museum, the guards will provide you with feet covering which has to be worn on top of your shoe or sandals so that the museum is not dirtied. Nothing has to be paid to anyone inside the park or museum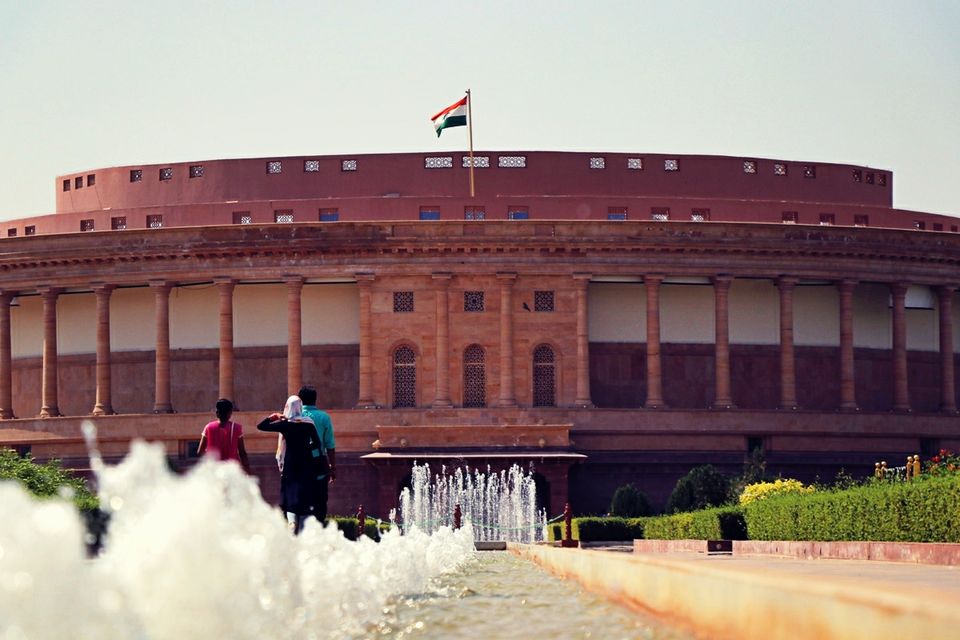 Just before the museum building is the great iconic walk of Mahatma Gandhi towards Dandi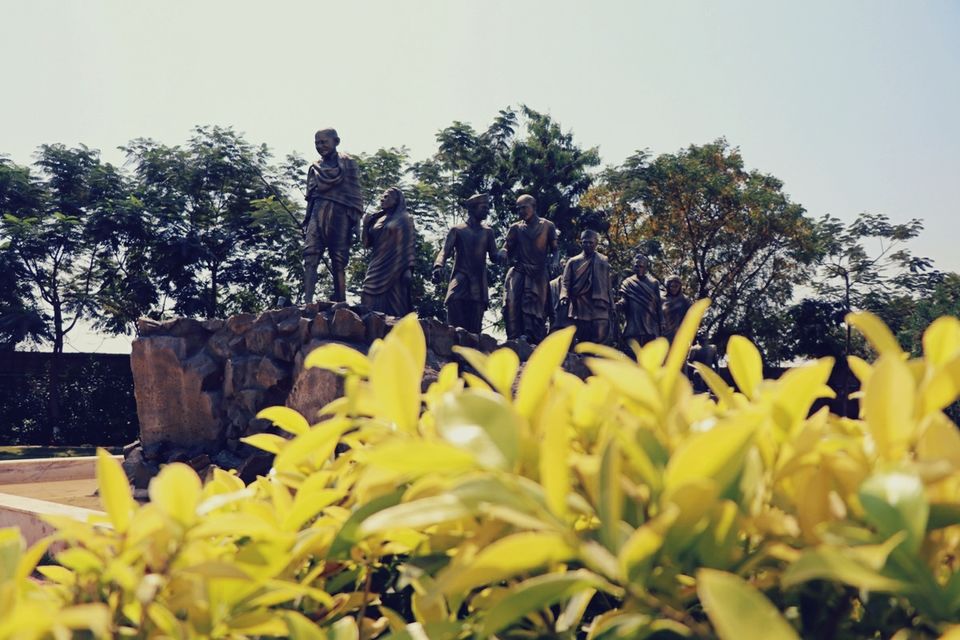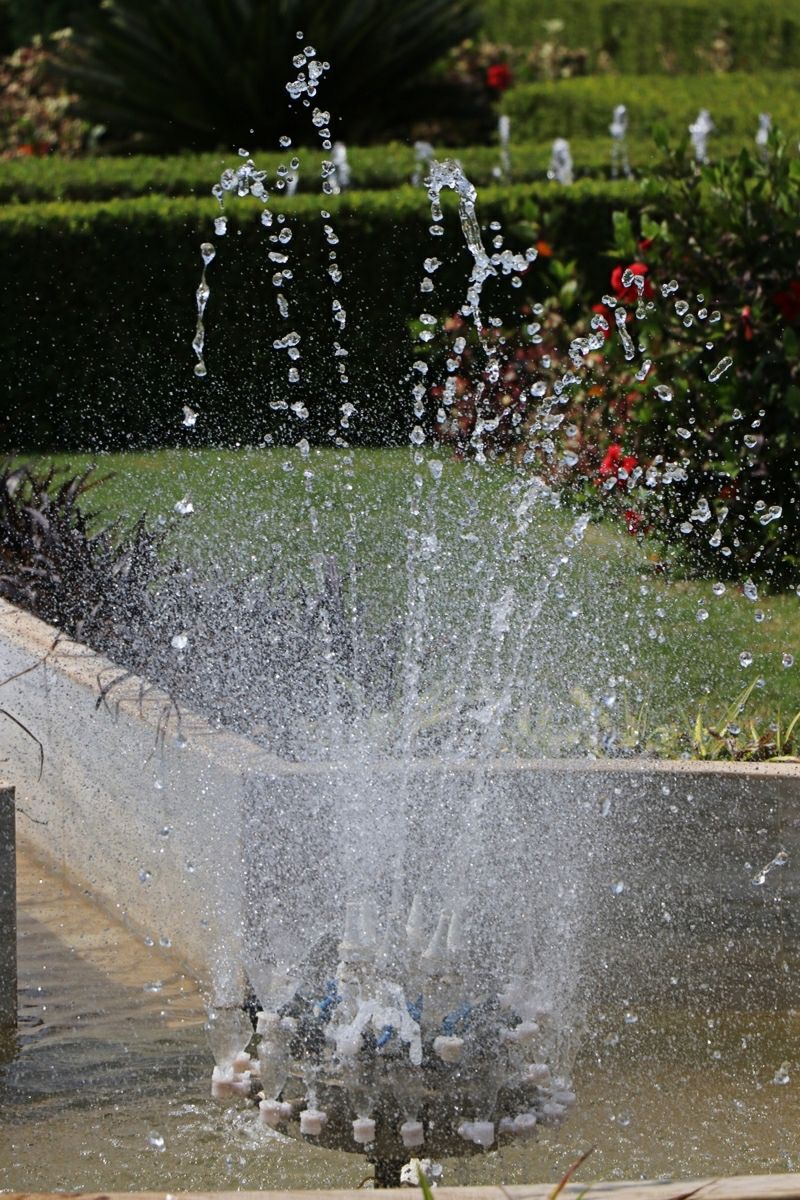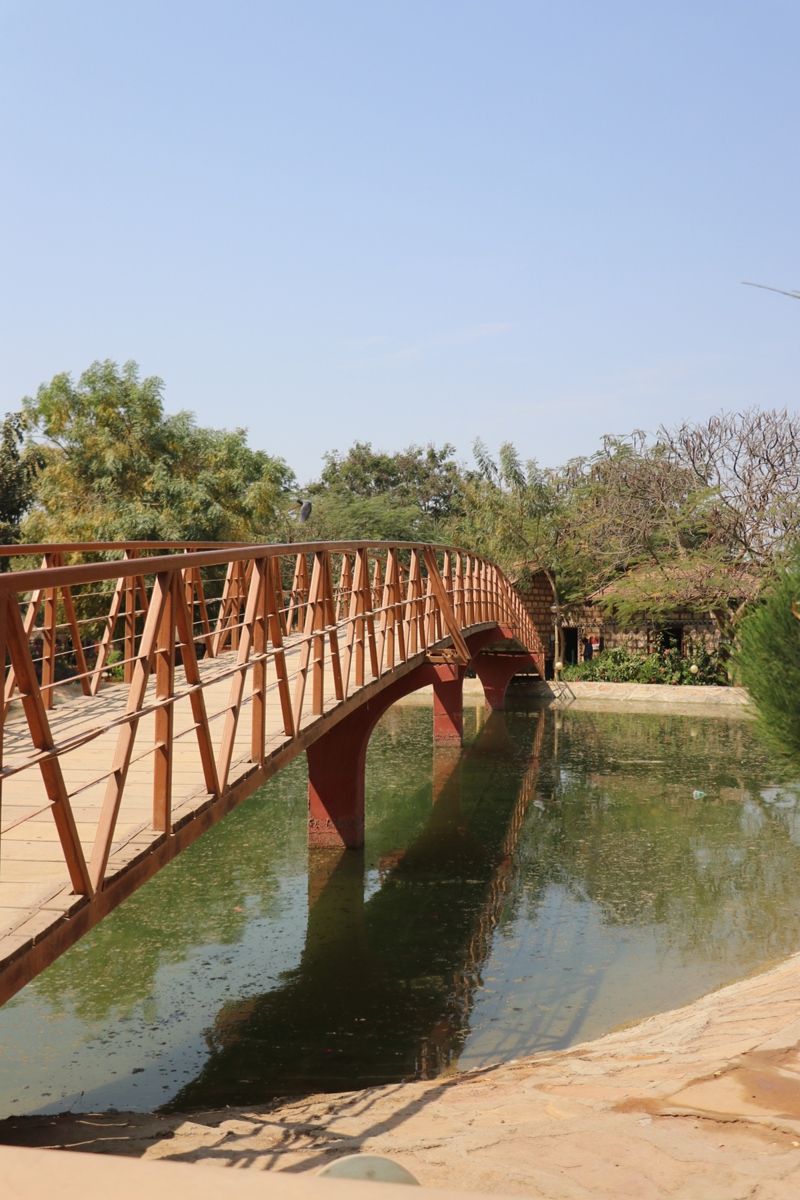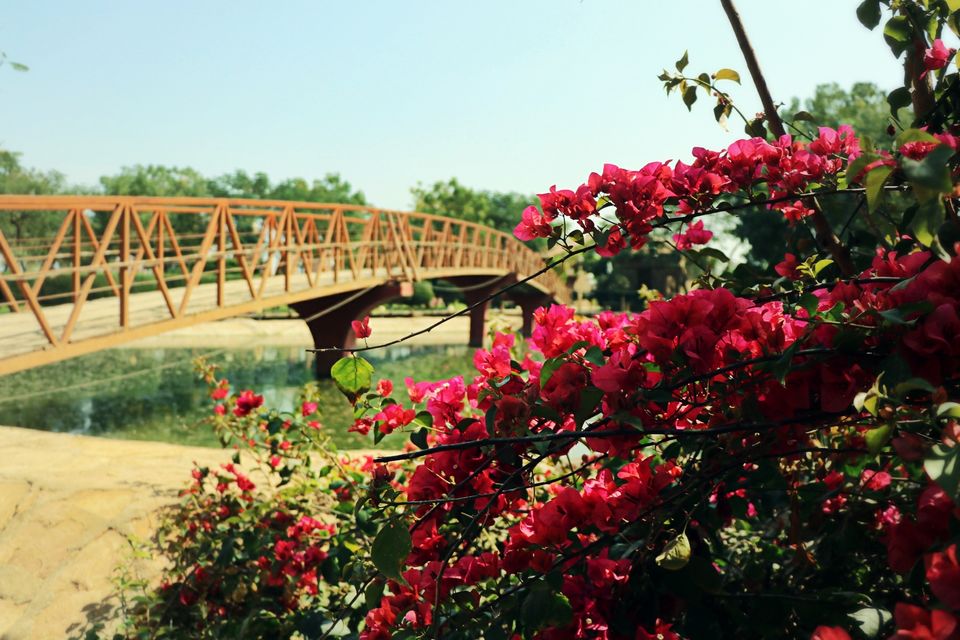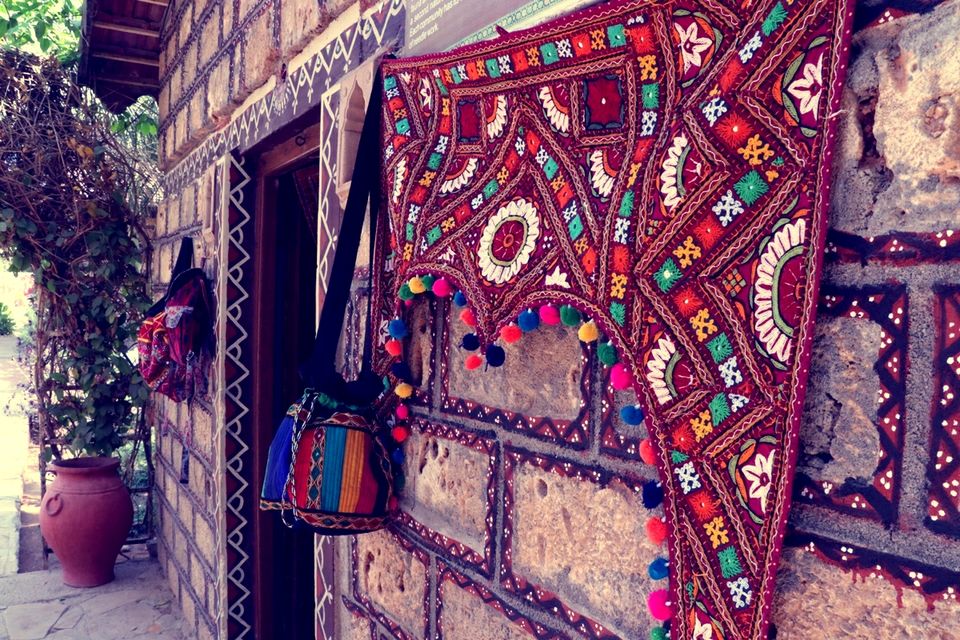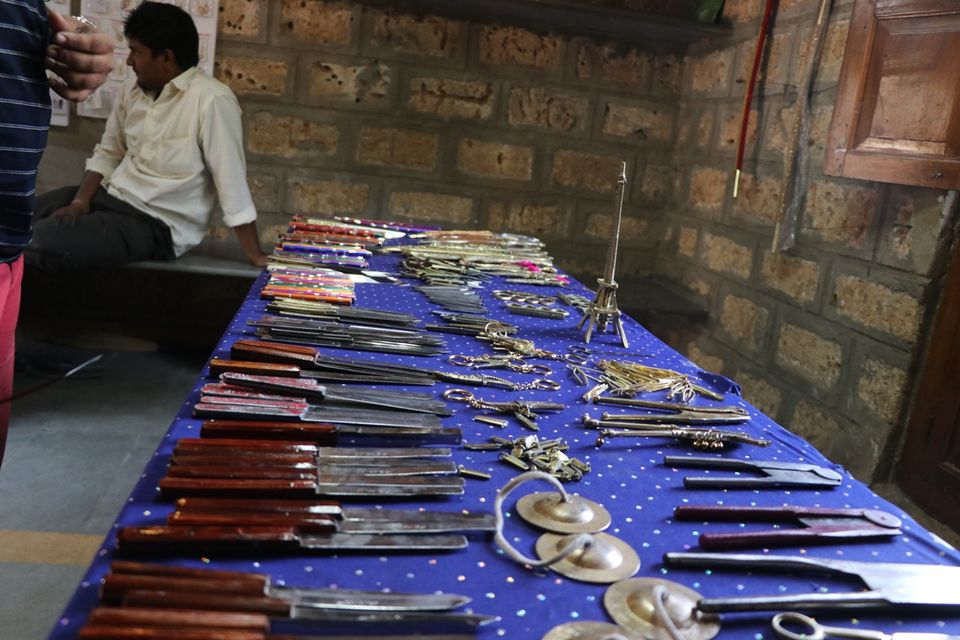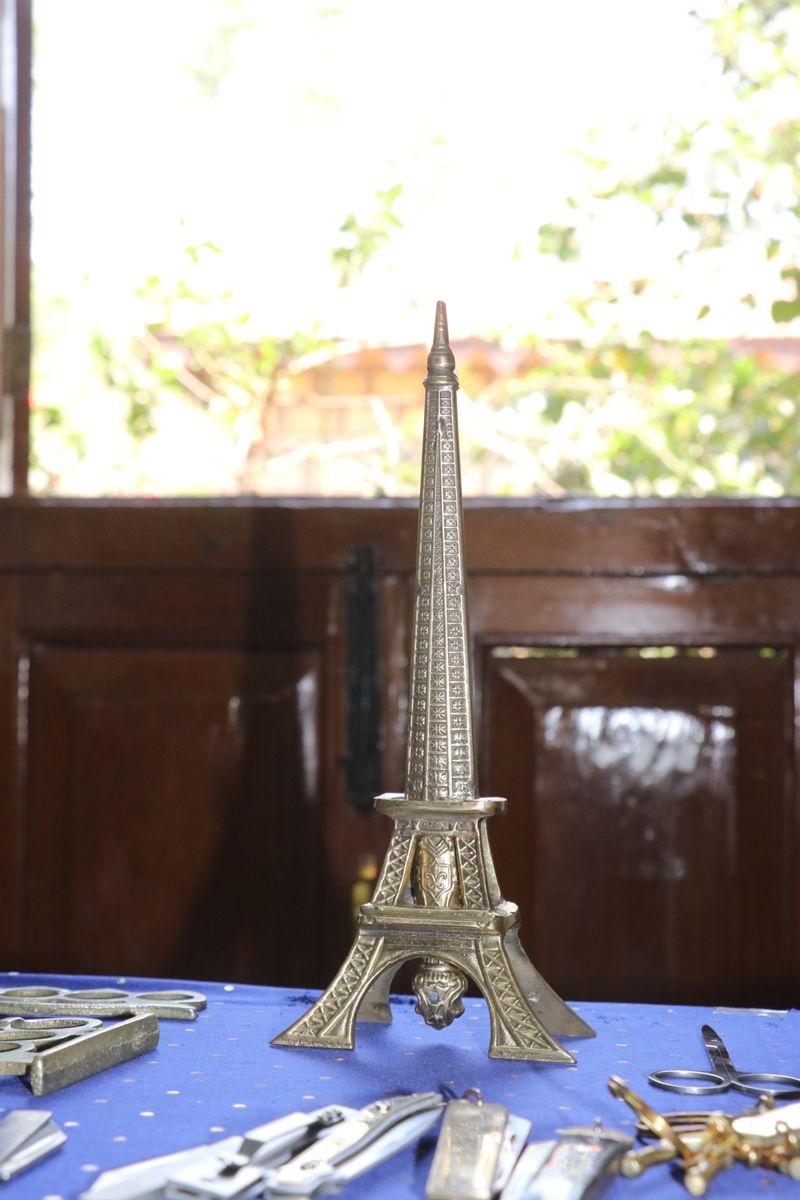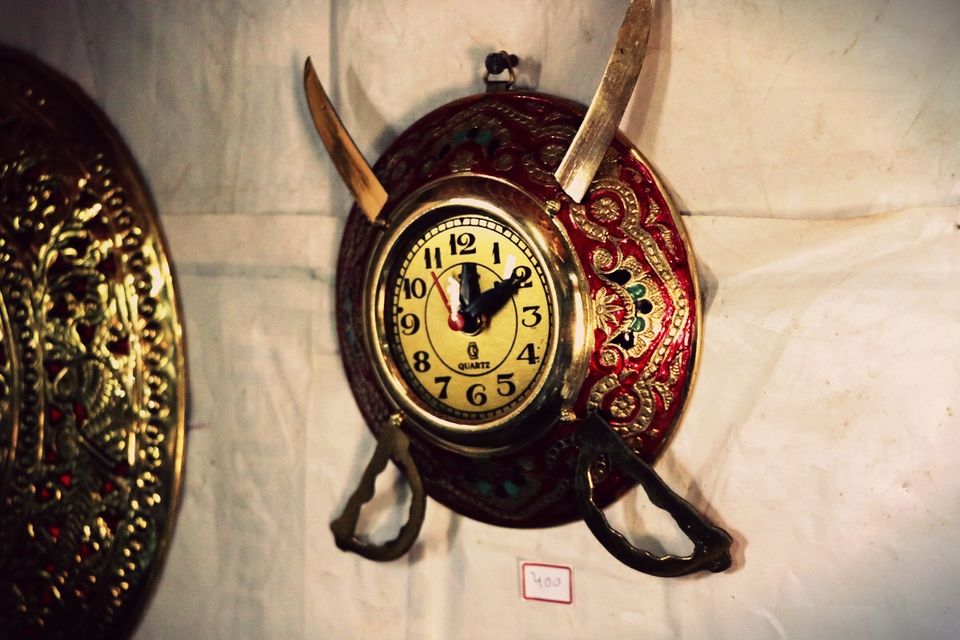 Moving ahead from the art show you will reach the red fort type replica where you can see the selfie statues of Mahatma and others and clicks can be taken. There is a library also setup inside the fort for anyone who wants to read and also purchase. Library is done up in old style, but yeah you have modern touch of air conditioner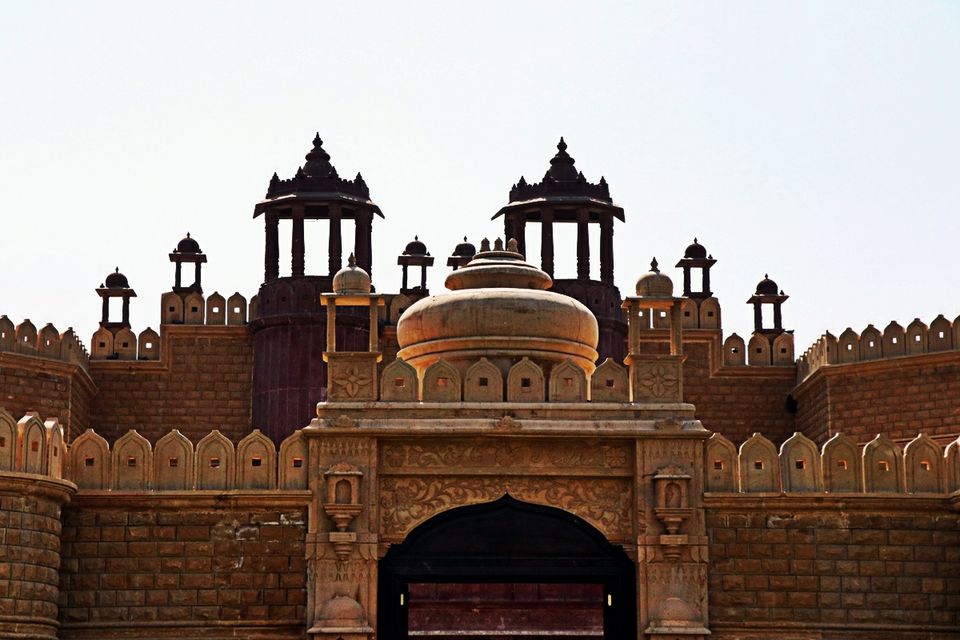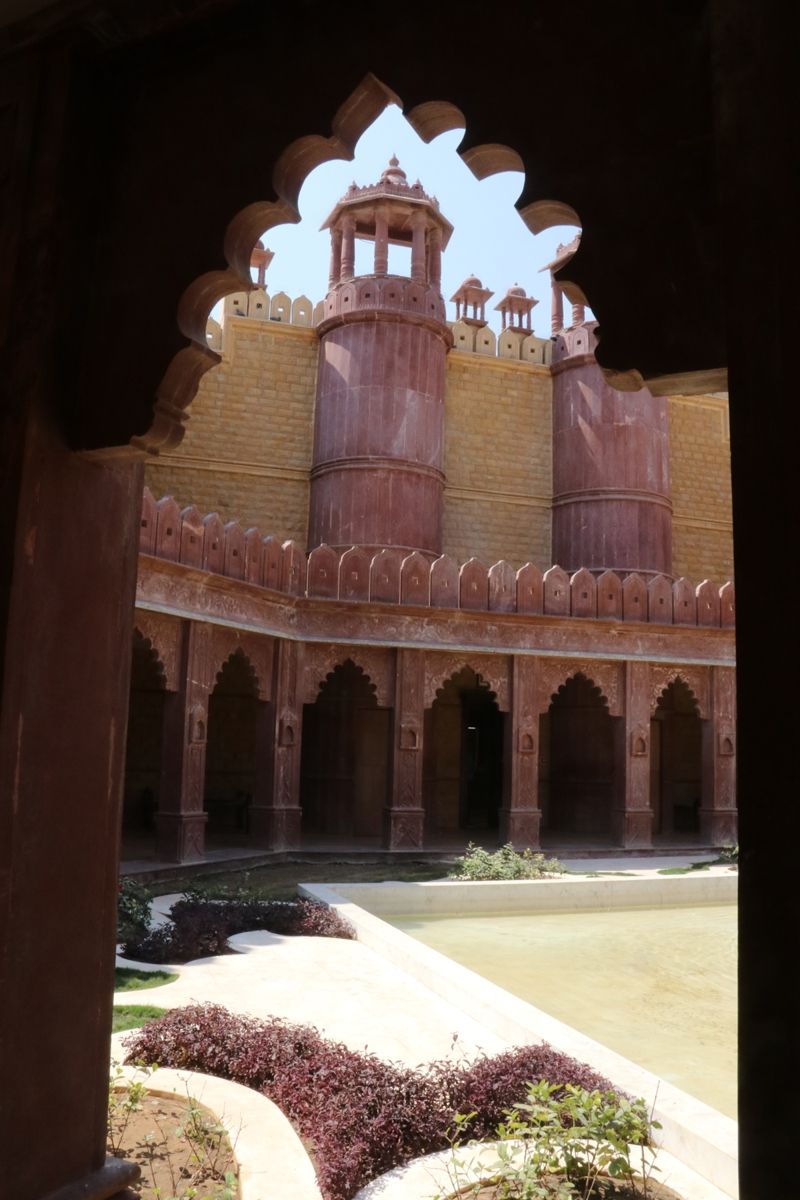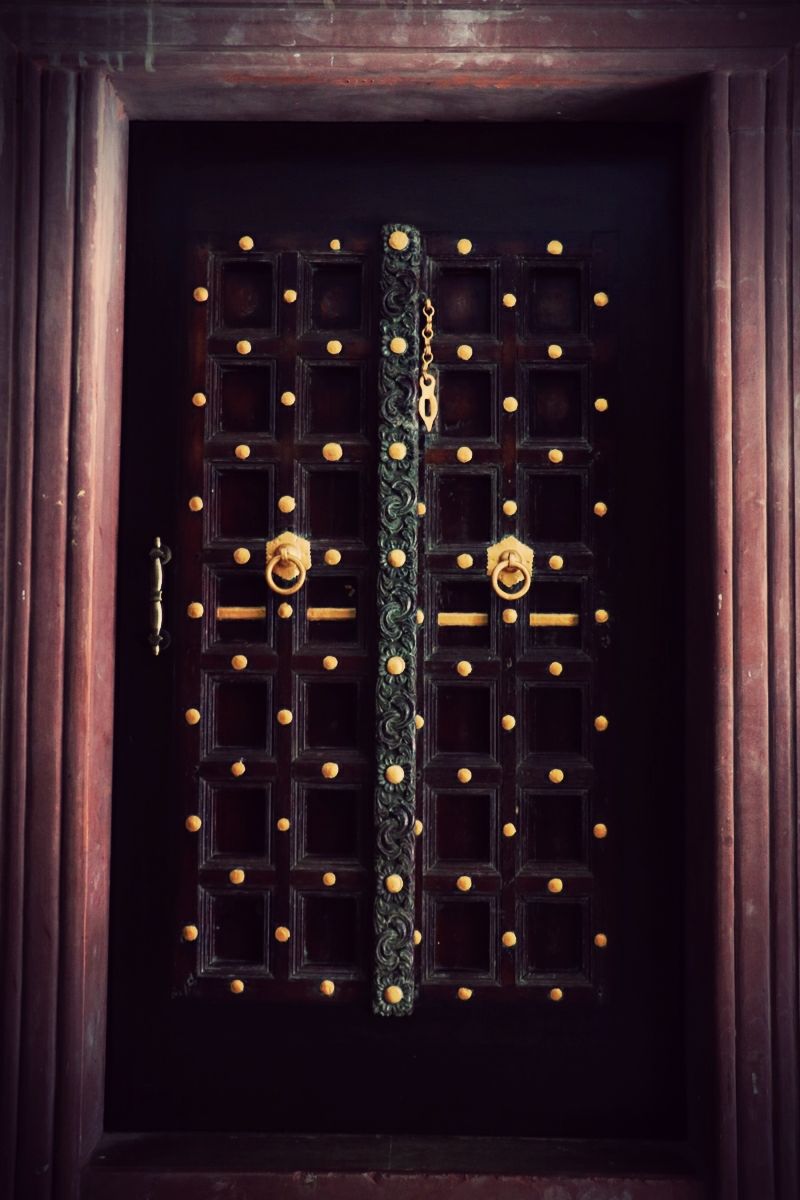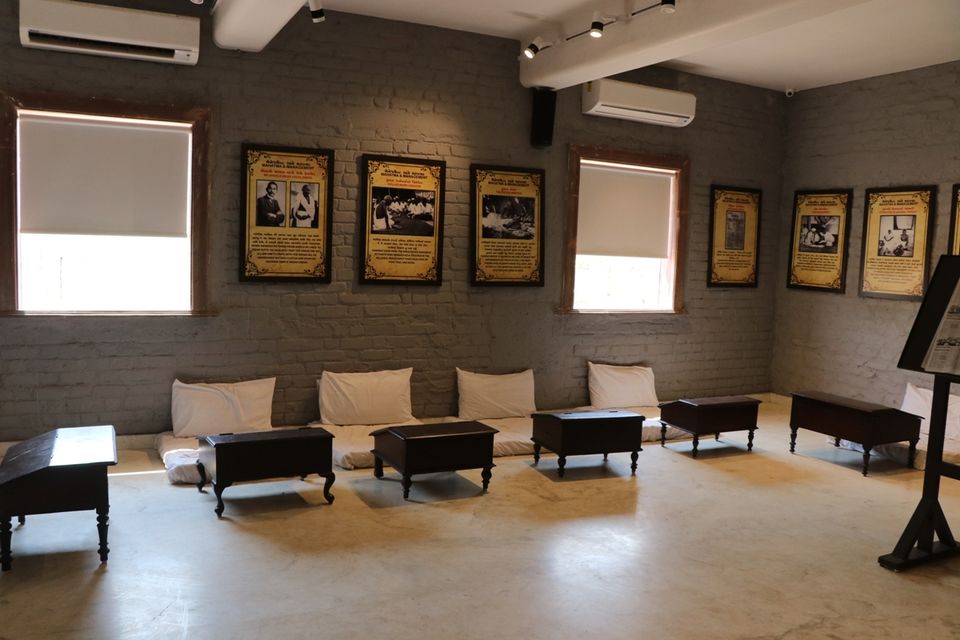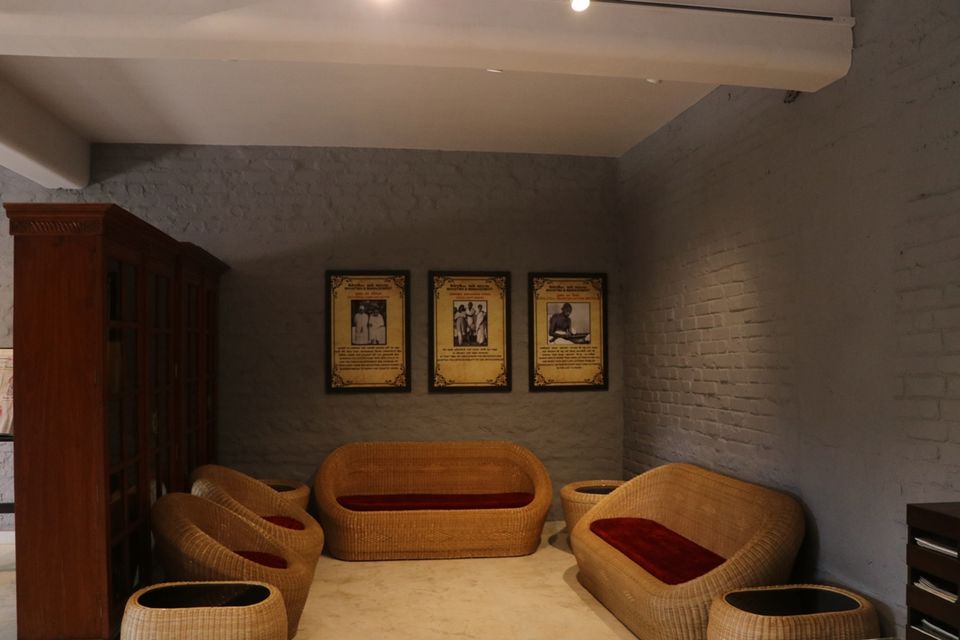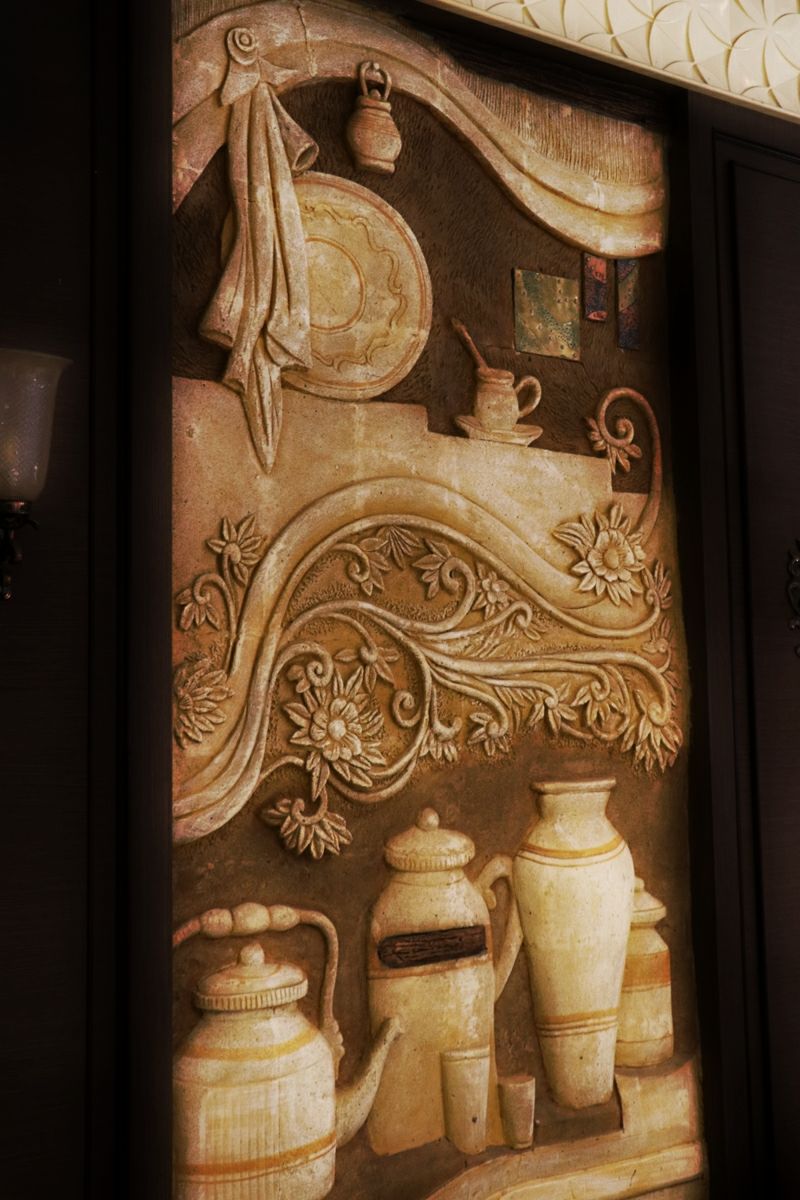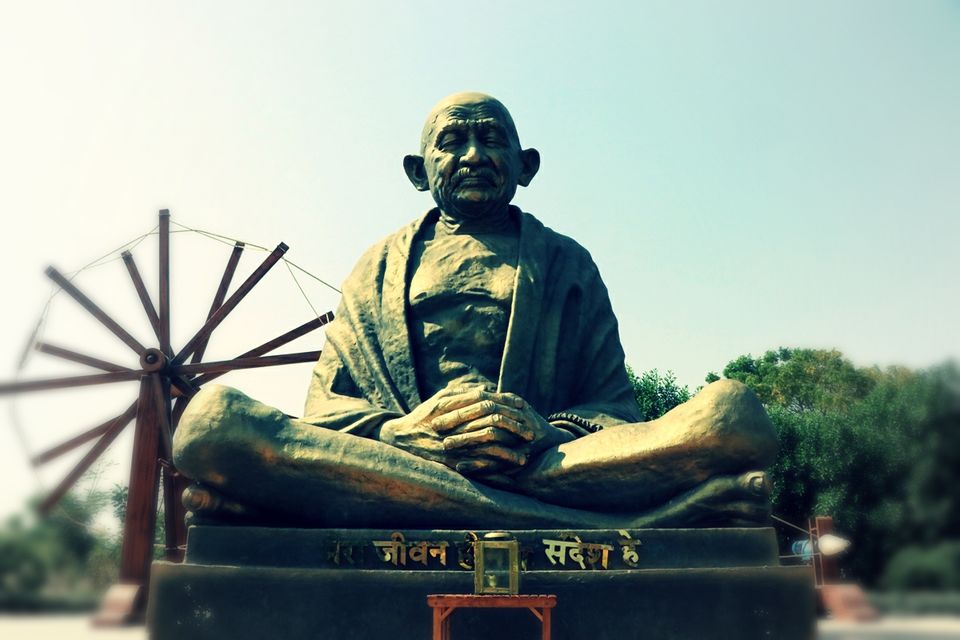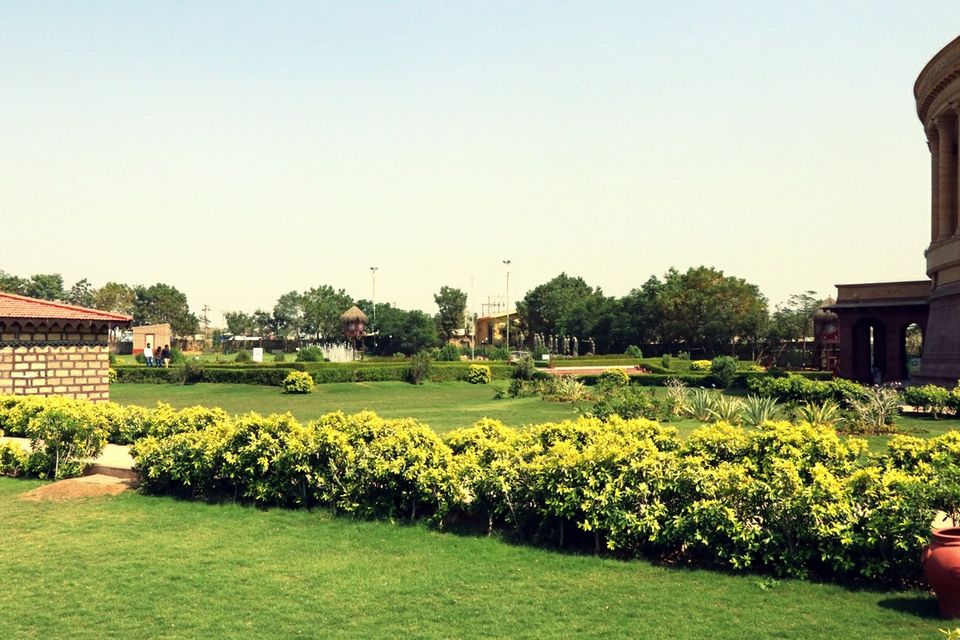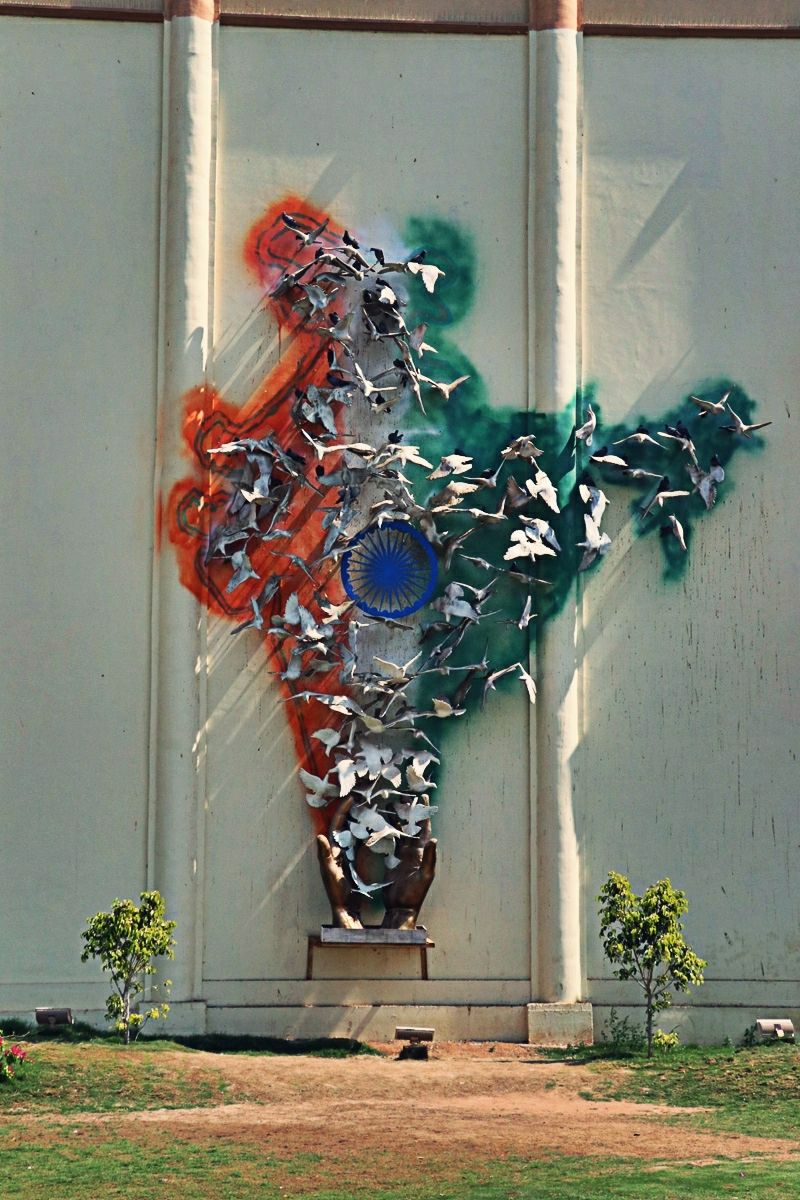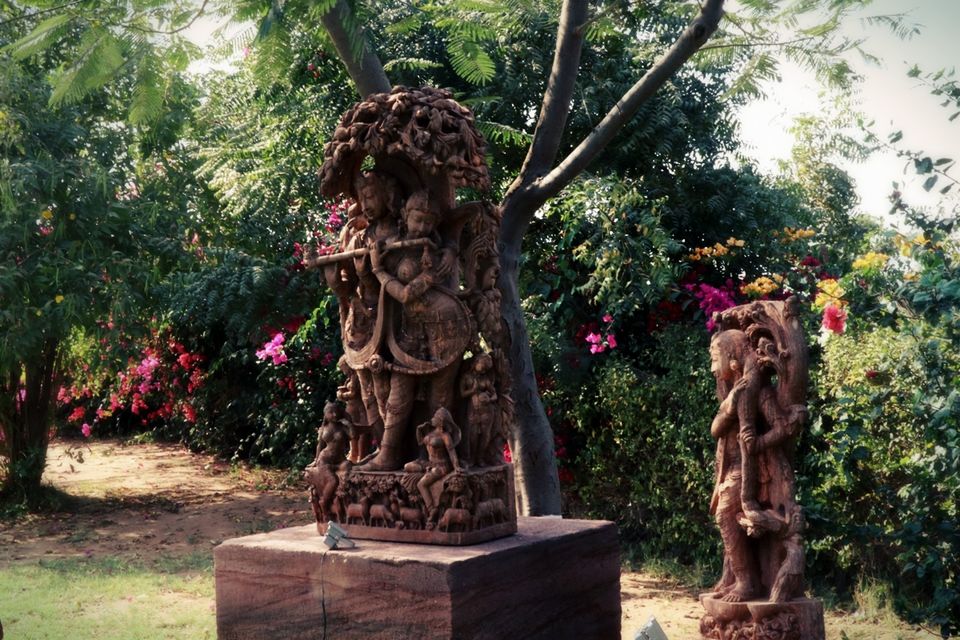 Sadly you will not be able to click anything inside the museum. But let me tell you, it is one of the best maintained museum in India. The AV is really nice for the time it has. The inside of the parliament house is splendidly done and at the entry you will see "Bharat Mata"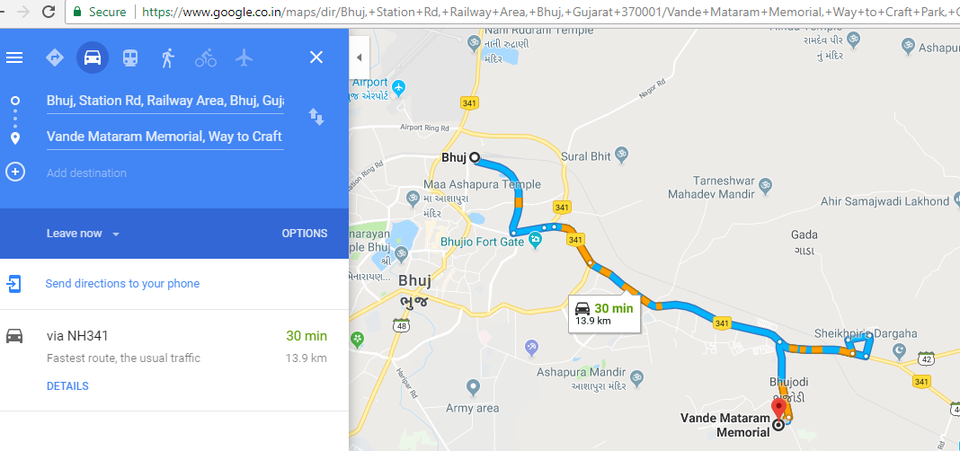 Over all the place is close by to Bhuj station and since newly opened many people might not know about such a wonderful place. Everyone inside is very helpful. The artifacts on display are really nice. Even the art show has products which you can purchase at nominal rates and well designed
Total spend at the park was approximately 100/- for tickets and 250/- for food (limited choice) & 50/- rickshaw (shared)
Definitely worth the visit for family, friends, solo, couple