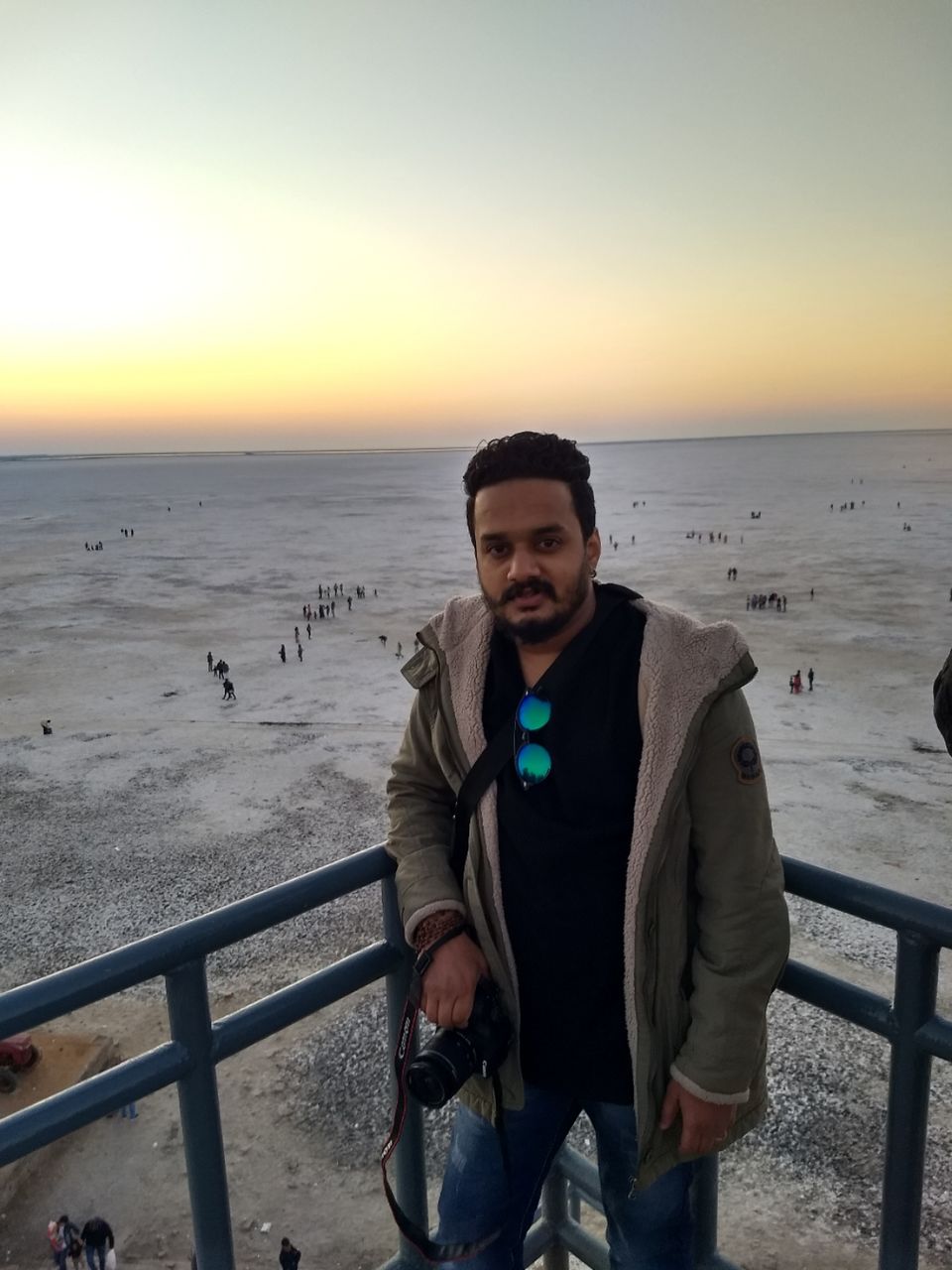 If you are reading this article then you would surely have a plan to or had already visited this paradise called Rann Of Kutch. Myself, along with my regular bunch of friends have always pondered over itinerary to visit the white desert, especially during the Rann Utsav for last 4 years. Each time the roadblock we faced was the exorbitant cost involved for this trip. Because you cannot agree less every tour package for Rann revolves round the tent stay in the Tent city of Dhordo. Now everything with the tent stay is hunky dory except when the price of the stay comes into picture. I would not go into the details of the price and different variants of tents available.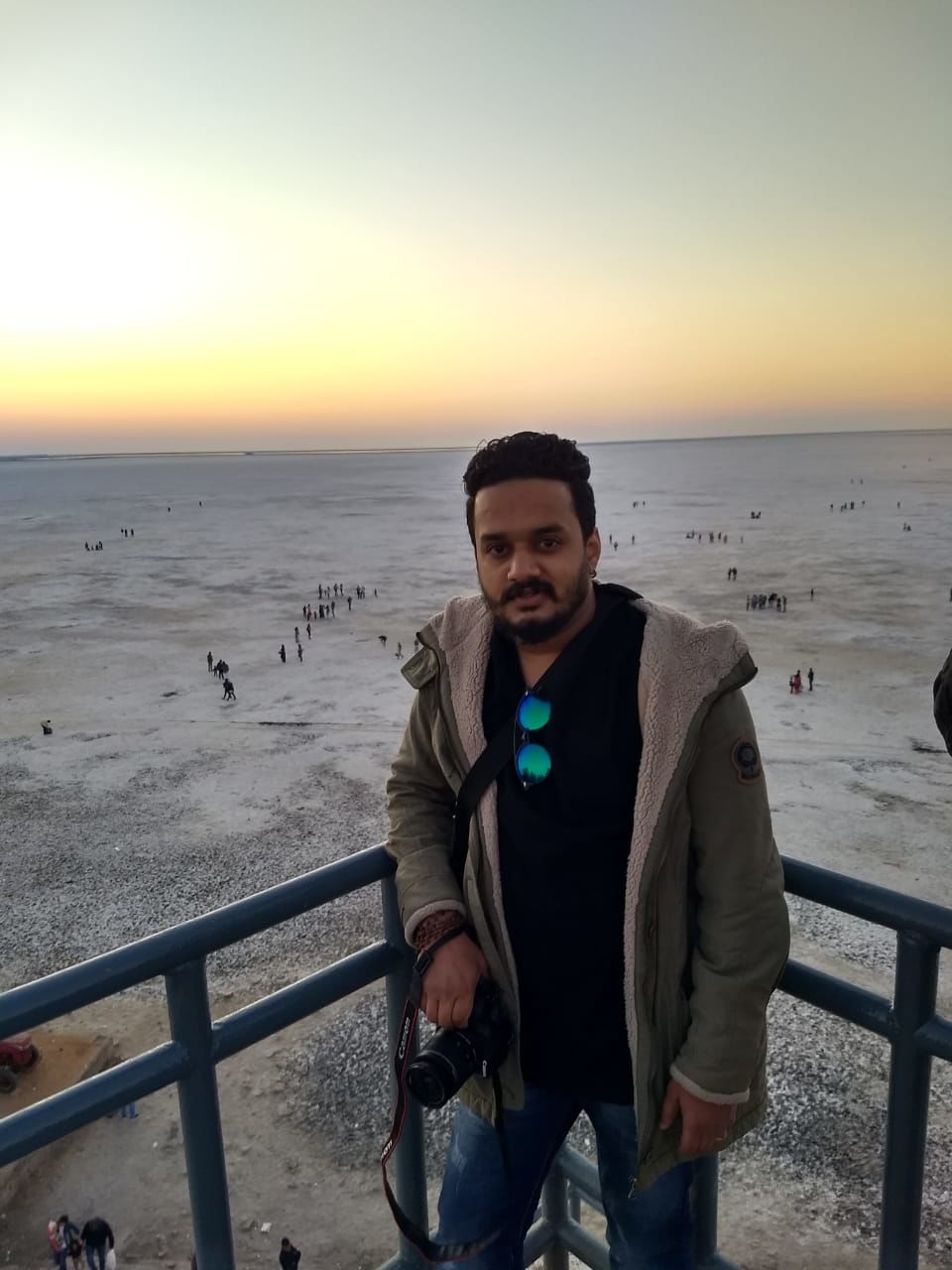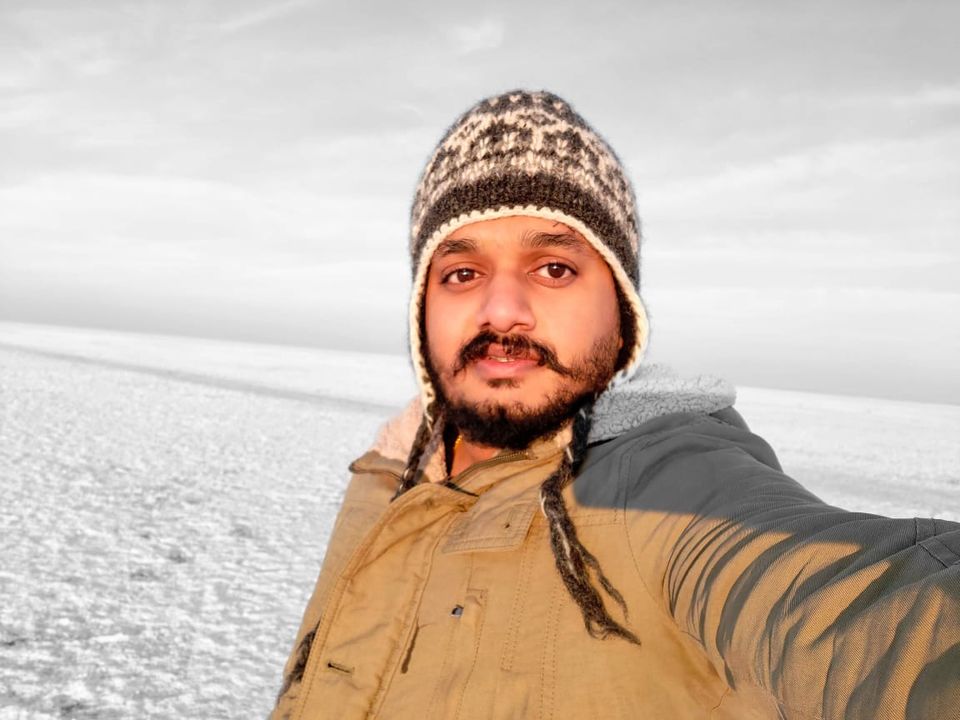 We used to think that staying in the tents is the only option available when visiting Rann. This was until I stumbled upon an article online about other option to stay in Rann. After reading the article I realized that Rann of Kutch was not exclusively about staying in the tent. So with that out of picture, we could now plan a budget trip to this amazing place, so much endorsed by the Gujarat tourism and also who can forget the "Kutch nahi dekha tho kuch nai dekha" tagline in Amitabh Bachchans' charismatic voice. I would say this tagline absolutely does justice to the marvel that this place is.
Rann of Kutch ( White Desert)
For the unversed Rann of Kutch is a 30,000 sq km white salt desert in the Kutch district. It stretches from the Gulf of Kutch to the mouth of the Indus river in southern Pakistan. The nearest railway station is Bhuj and is around 80 kms away from Kutch.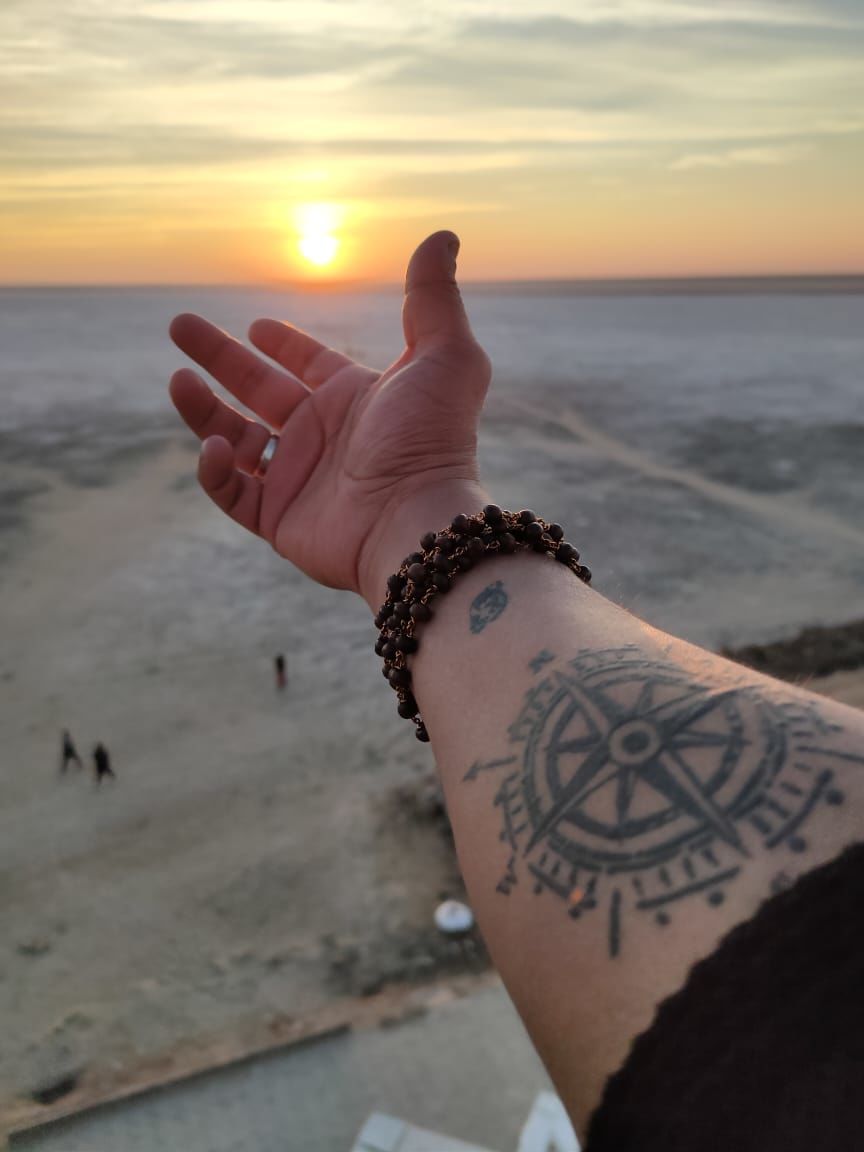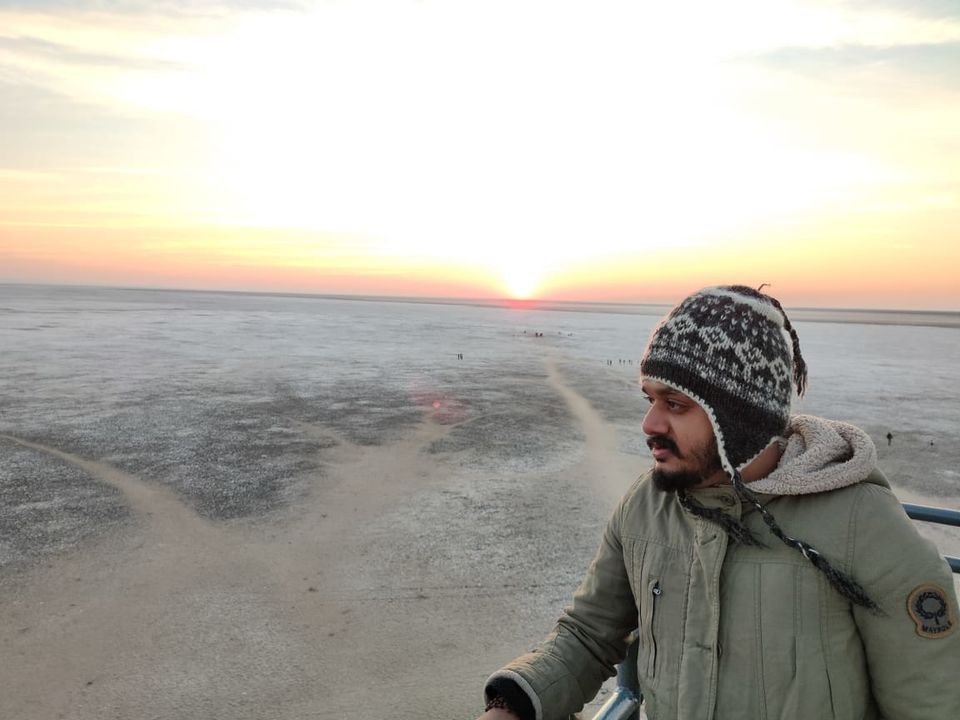 It is a blinding white expanse of salt in winters and turns into a swampy, muddy land in summers and monsoons. This crazy geographical phenomena makes it a natural wonder. It is also called the largest area of nothingness in India, and I must agree it's a gem at that. From a distance it would feel like an ocean which is visible as far as your eyes can reach.
Cost
Now before I go into my experience in a chronological fashion, let me first cut the chase and go to the cost drill down to engage you further!
1. Train(both ways) :- Mumbai to Bhuj(22903) – Fare Rs 1,210
Bhuj to Mumbai(19116) – Fare Rs 435
2. Bike from Bhuj to Rann :- 1600 for 2 bikes and 900rs petrol for both bikes (could we shared if have a pillion as in our case) So 2500/3 = Rs 833
3. Rann permit :- Rs 100
4. Home stay at Goriwali village :- Rs 1200 (per person with breakfast, lunch and dinner)
5. Camel ride :- Rs 100
6. Auto for Bhuj city tour :- 750 / 3 = Rs 250
7. Vande Mataram Memorial entry fee :- Rs 100
Total = Rs 4,428
Day 1:
We boarding the train to Bhuj at midnight after a long Friday in the office. We only wanted to settle our bags and sleep once in the train. We were over-joyed at the thought that we would be in a new town the next morning.
We reached Bhuj at 12:30pm as the train was on time. We didn't waste much time and headed to collect our bike from the shop which was not far from the railway station. Initial we thought that we would only need about one and half hour to reach Rann. However we quite didn't take into consideration that our bikes are light weight 100cc ones and the max we could squeeze out was a speed of 50-60 kmph!! We had an option to rent Bullets but could have cost us double the price. Nevertheless we reached Rann after a grilling ride of 2 and half hours.
The bike journey was nothing less than an adventure. With dry, barren landscape to either side of the road, mighty wind blowing from all sides causing the bike to wave uncontrollably and wandering buffaloes appearing out of no were in the middle of the road!! I would say overcame all this to reach the permit office by 4.30pm (we were rightly intimated by the bike shop owner that the permit office closes at 5pm) so lucky us to have reached there in the nick of time. Rann is still 10 kms away from this office.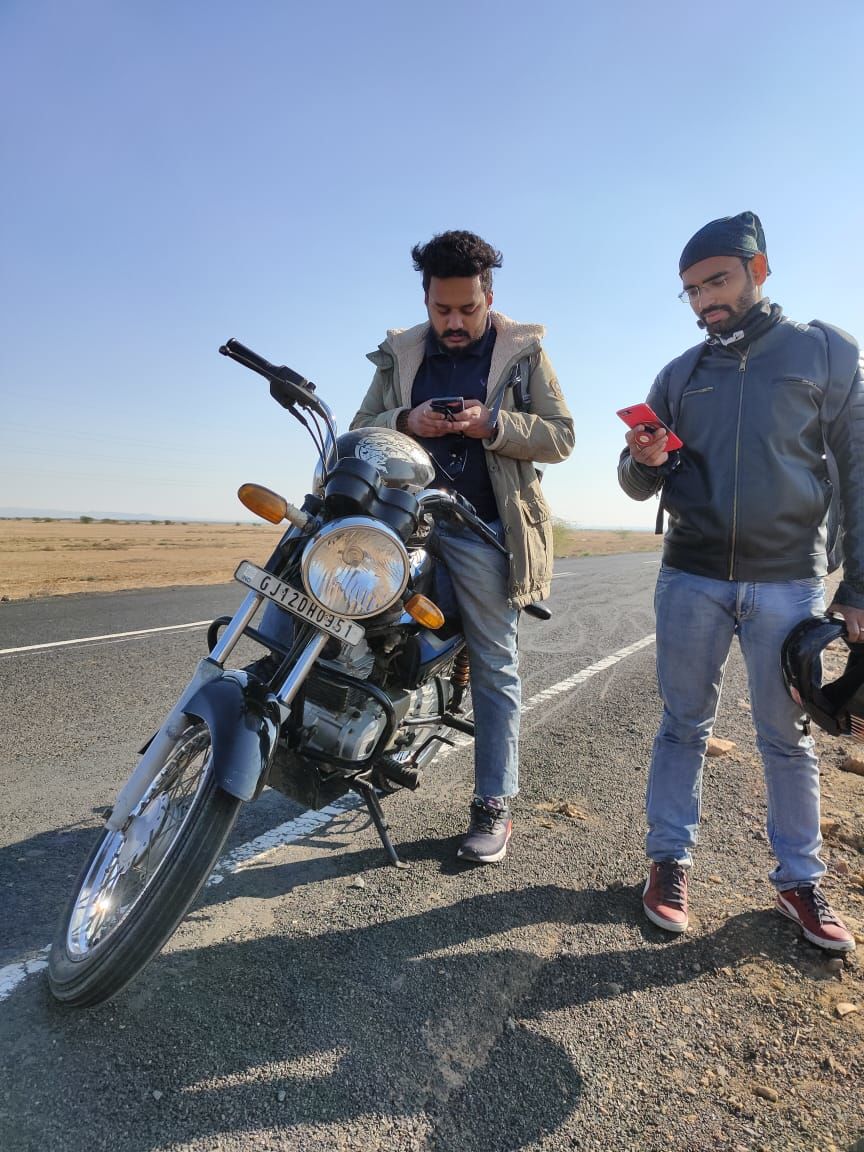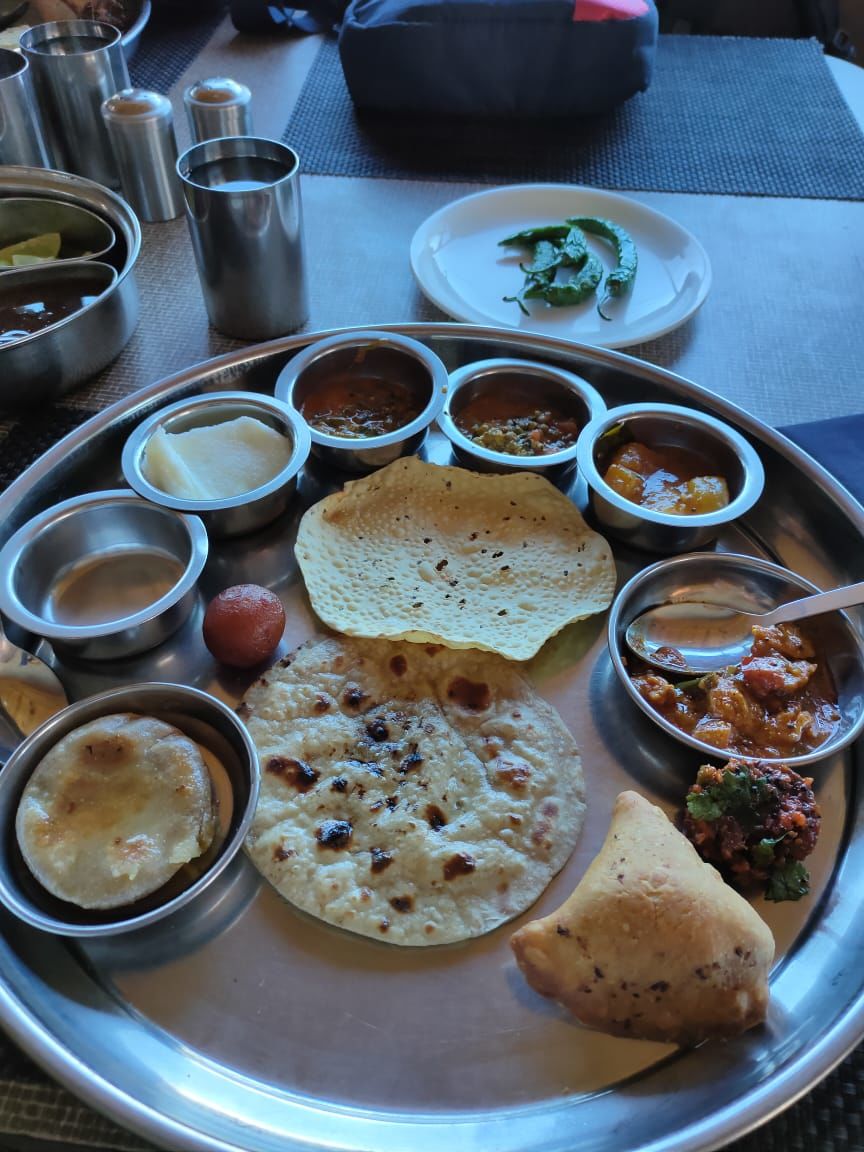 Home stay:
Goriwali is the last village before reaching the tent city of Dordoo and the Rann desert. There are many colorful home-stays readily available in this village. We found our Happy Family Home stay, which we had pre-book. From the outside it is a well painted mud house, a modest one in the neighborhood. However I must say I was surprised how amazing it was from the inside. The bathroom was well fitted with all modern amenities, from a WC to geyser.
Contact for Home stay: 9427759630(Whatsapp) / happyfamilyhomestay@gmail.com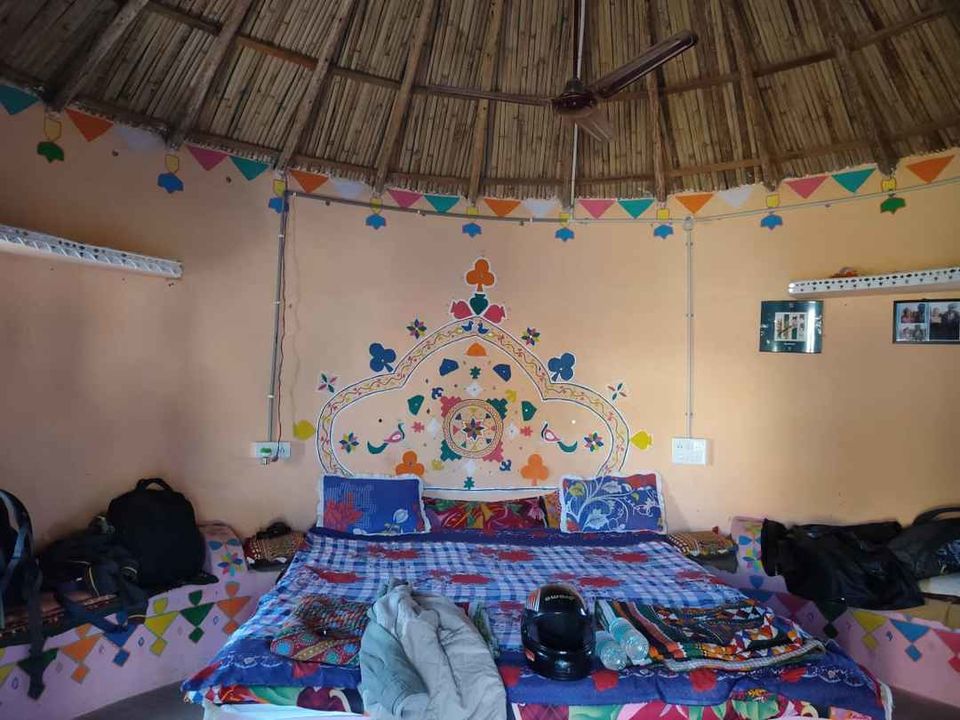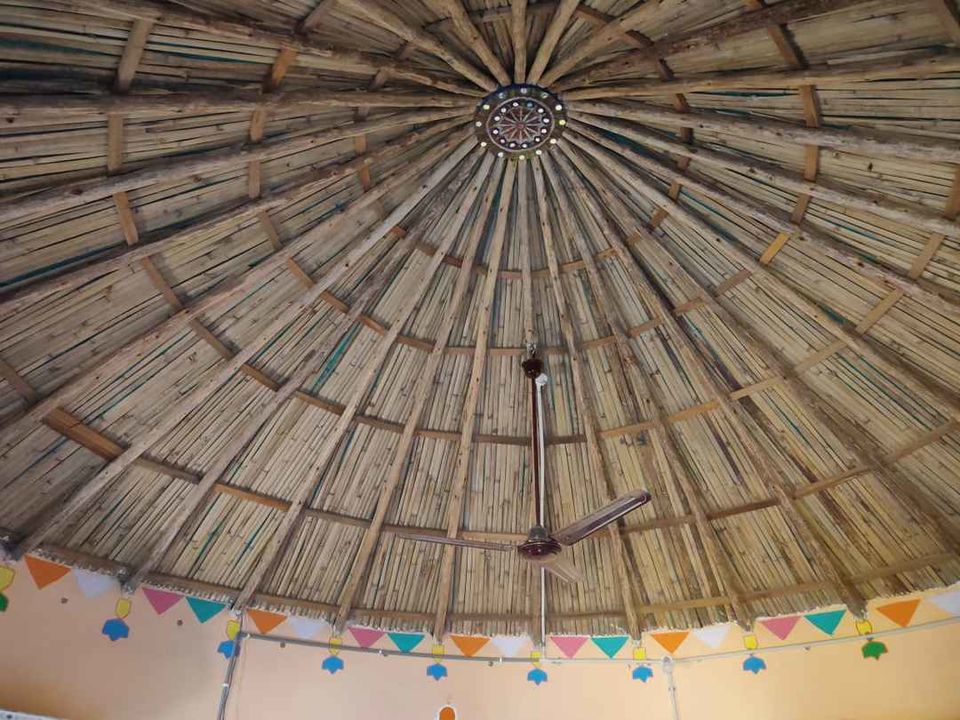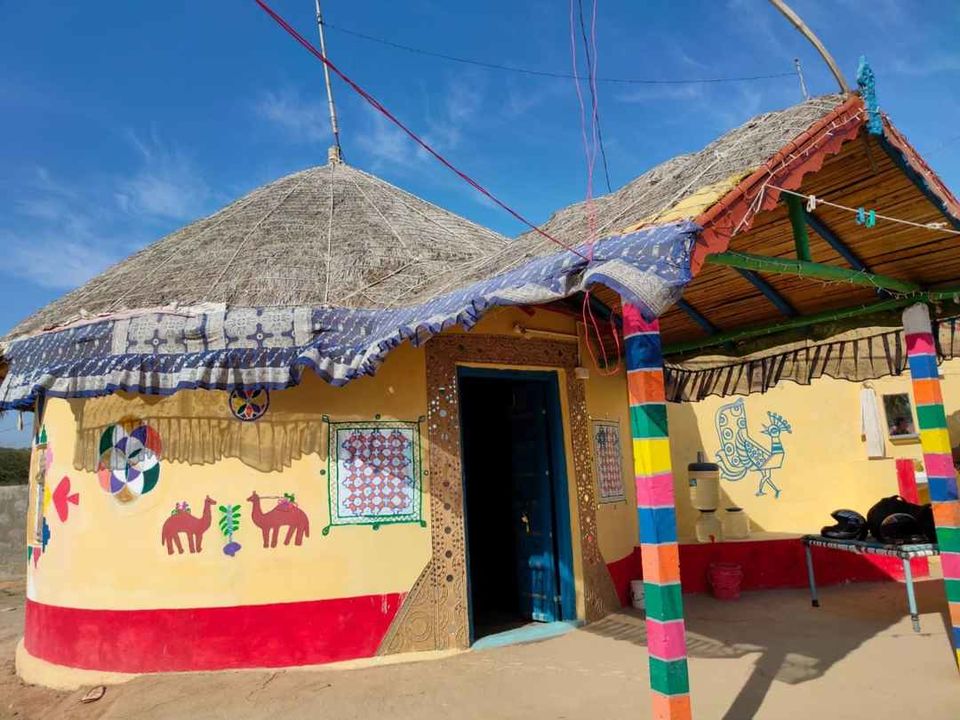 We didn't have much time however because we had to rush to the desert to witness the much hyped sunset(its worth all the hype). We quickly got back on our bikes after dropping our bags in the room and freshening up.
Sunset at White Desert:
The desert was at a distance of 10 kms from our homestay. We started riding and the setting sun was in our backdrop. The changing color of the sky was a sight to behold. We could sense the change in the breeze turning colder and colder. We went past the tent city entrance. It is an extravagant township erected just for the Rann Utsav.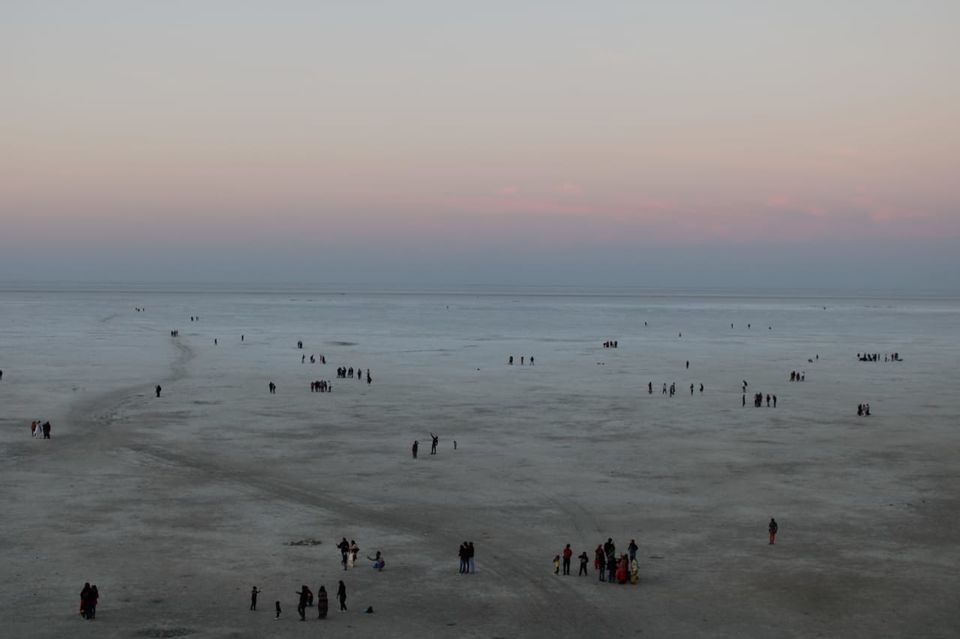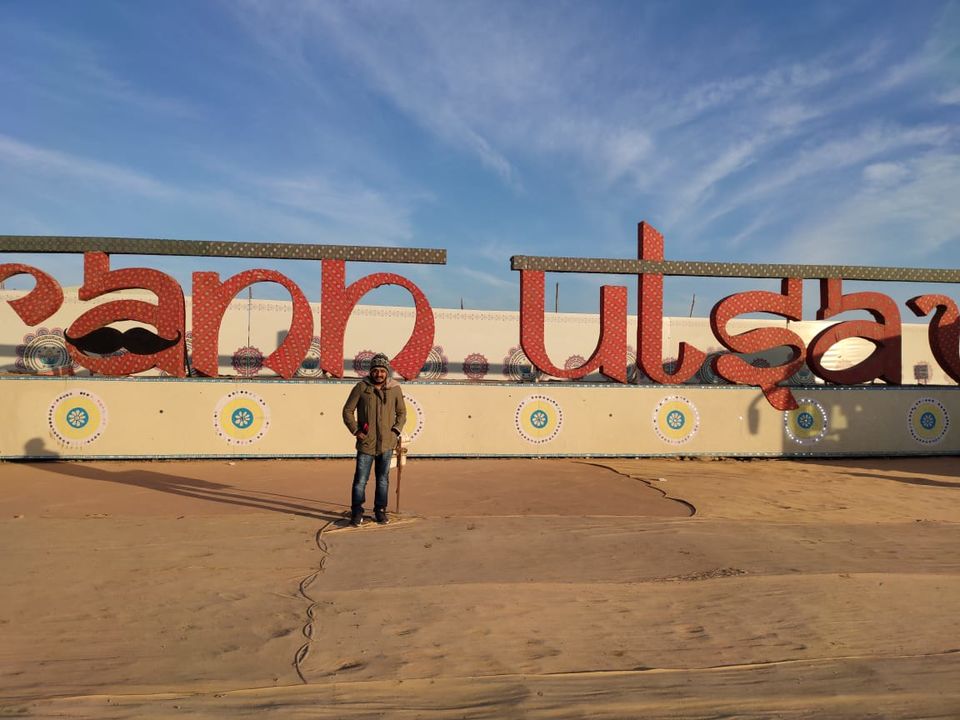 'Rann Utsav' was organized by the Gujarat tourism in the year 2005. A festival to popularise the Rann and invited tourists from India and the world to witness the wonder and enjoy the local culture and cuisine. This was started as a 3 days festival back in 2005, however owing to popularity and excitement the festiaval garnered amongst the masses it is now a full-fledged 4 month long event. The festival is all about visits to the Great Rann, cultural exhibitions, traditional performances and range of other activities both adventure and leisure.
So coming back to where we were, we reach the main gate. We could see the observation deck at a far distance. We had to park our bikes at the gate and continue on a camel cart ride to reach the observation deck. It surely is a walk-able distance, but considering the time when we reach here we seldom would have thought to walk.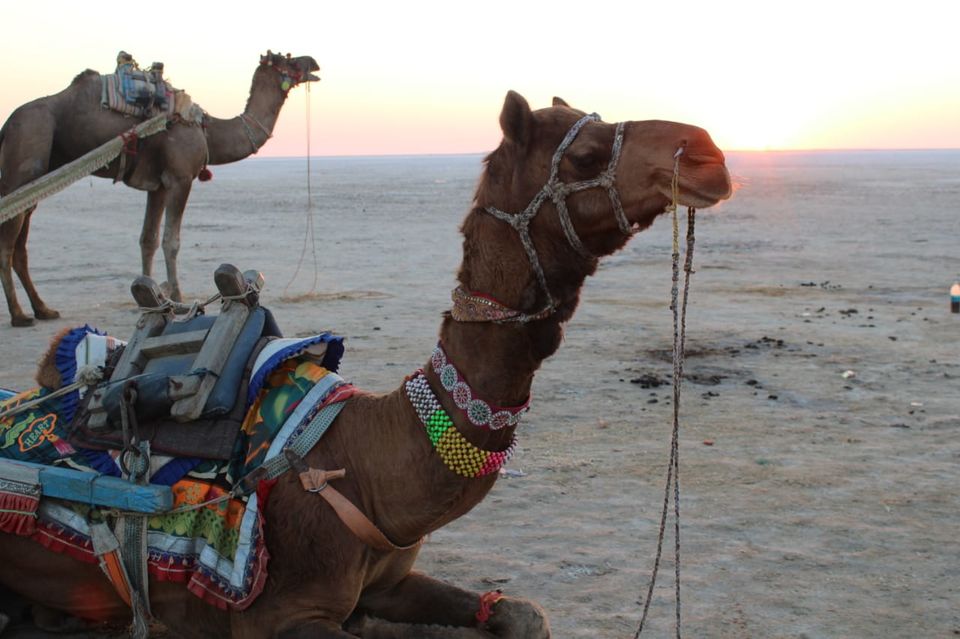 When I looked around, sky has taken a color of its own. It was glory at full display. The amber hues lit up the sky and the white desert alike. It was from the top of the observation deck that I had the view of the far stretched white empty land. Nothingness stretching till the horizon. The sight was both awe-inspiring and frightening at the same time. If you walk far off, you could possible loss site of the point you began from. These thoughts played in my head but I could not resist and walked as much I could, turning back occasionally to assure that I am not lost!! That the beginning point is still visible. Having walked this far I noticed that there was no one around and shouted my lungs out. Just to contain the joy of being at this place, having heard and read about it for so many years. How often you get to do that staying in a metropolitan city, never I would say!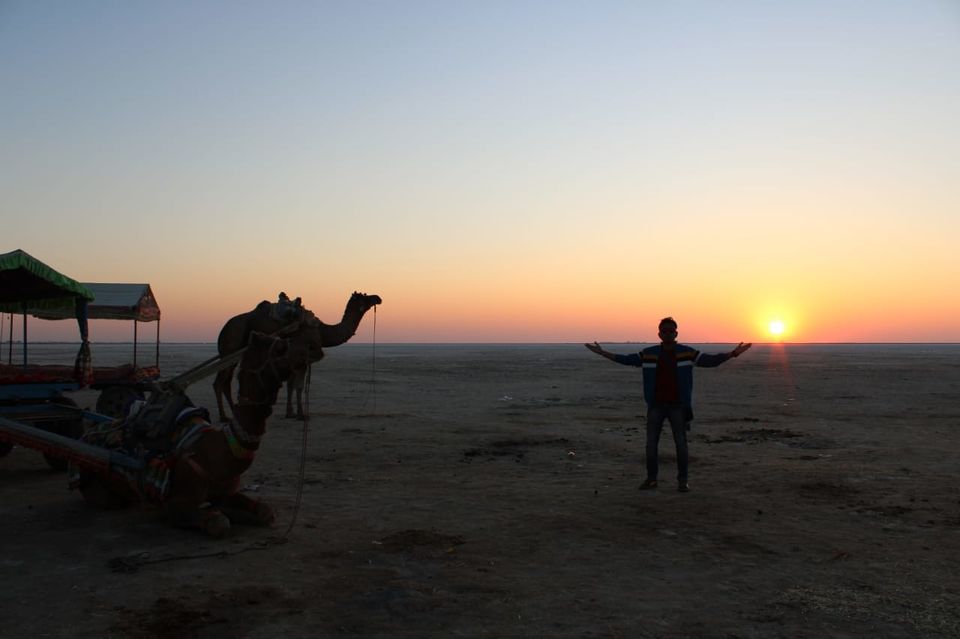 We could have stayed back and watch the moon transforming this land into a white canvas. But it was just 7.30pm when people were asked to move out from this spot and it would be pitch dark when everybody has left, even the police guards.
I inquired and found that to watch the moon in its full grandeur and its impact on the white desert, we would have to wait until 11.30 to 12 midnight. This is where the tent stay comes handy. Nevertheless we headed back to our stay.
The atmosphere was chilling. We somehow reach our home-stay after doing some shopping in the various stalls selling handicrafts, dresses and other items. One point of caution is roads here lack streetlights. So it gets difficult at times to navigate and reach your destination.
We were in for a delightful and splendid dinner. A bonfire was lit up to offer relief from the cold. We enjoyed our dinner. Food in our home-stay was beyond perfect and hence would recommend Happy Home Stay to everybody. All the adventure for the day made us very tiresome and we called it a day at around 10.30pm. Only after setting our alarm to head back to Rann for the sunrise.
Day 2:
An extremely early start to the day. I was prepared to ride 10 kms to reach the desert with my gears on to protect me from the chilled weather. I reached the observation deck at around 6.15am and it was still pitch dark all around. A point to note here is the permit which you took last day is valid till 9 am today. So you can show it to any guard if he asks for the same.
By 7am people started flocking in to experience this magical sunrise. The sky had turned amber but sun is nowhere to be seen. It was finally at 7.30am that the sunrise happened and the lights fall on the white rann transforming it into a beautiful painting. I bet no camera can capture the sight that was in front of us in all its magnificent form. No amount of editing is going to do justice to the truly beautiful natural wonder we just witnessed.
The salt was shining like pearl and the whiteness around was blinding. Few people were seen venturing out into the desert and I followed their lead too! This sunrise is going to stay in my heart for a long long time.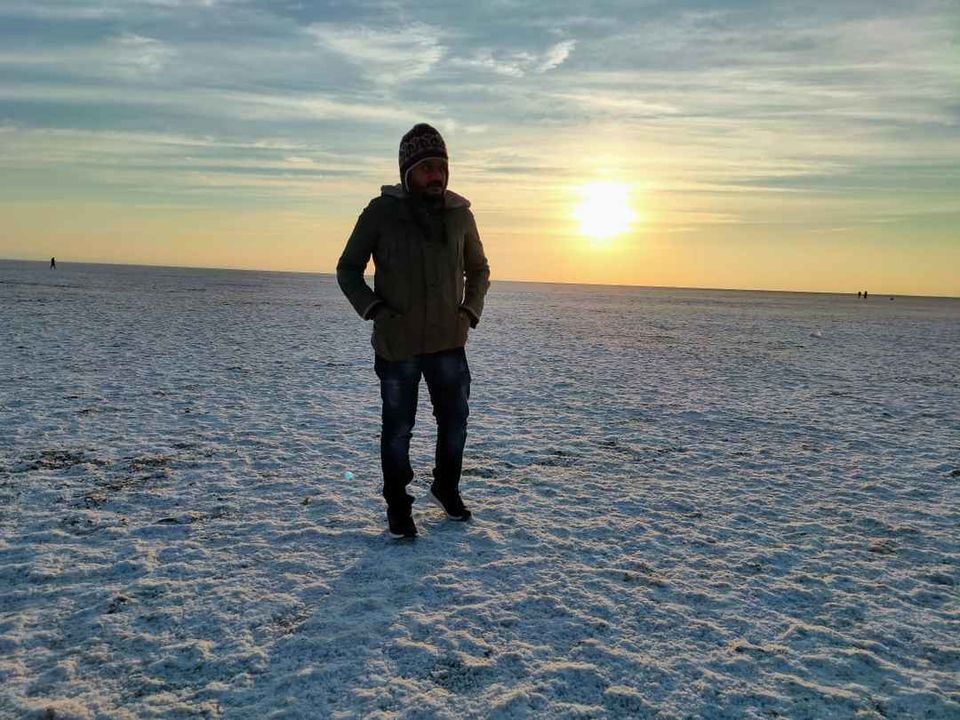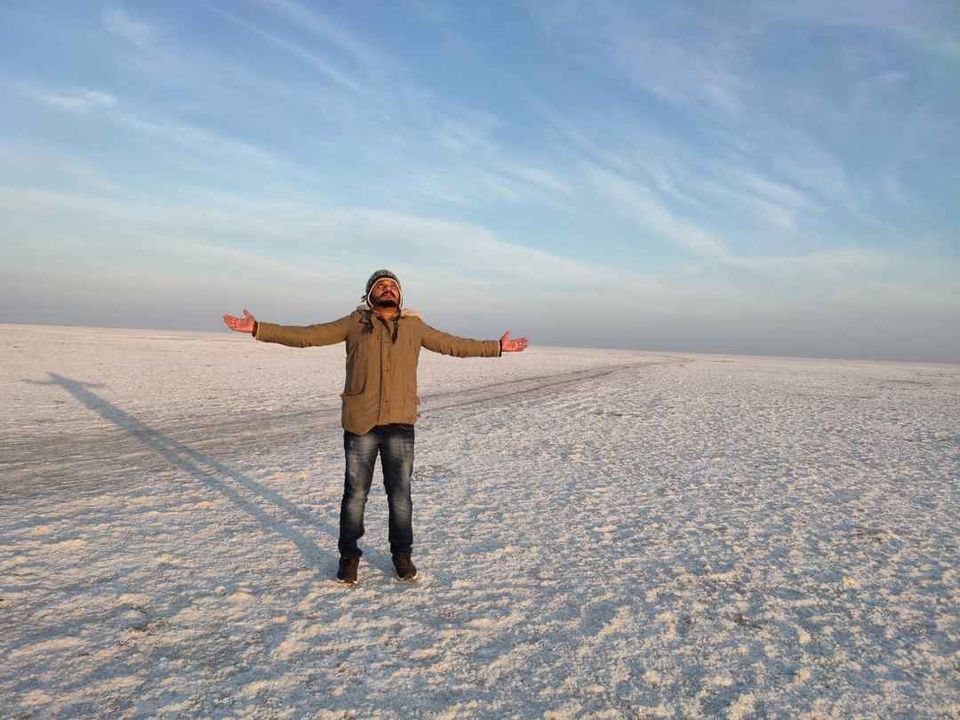 Other spots to visit here are:
* Kalo Dungar
* Gandhi Nu Gam
* Kutch Fossil Park
* Nadeshwari Mataji Temple
We decided to checkout at around 11am and head to Bhuj city. It took us 2 hours to reach Bhuj and hand our bikes back to the shop. We had our lunch and checked with an auto guy to go for city sightseeing. We had ample time in hand because our return train was schedule to depart from Bhuj at 10.30pm. The time was just 2.30pm when we started the tour.
Bhuj Museum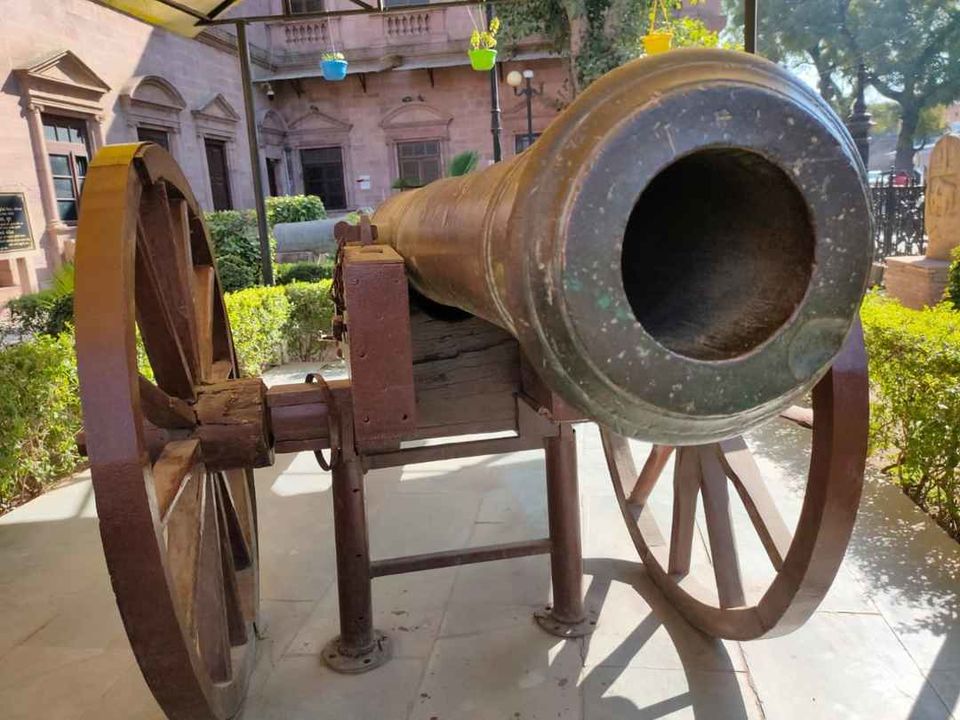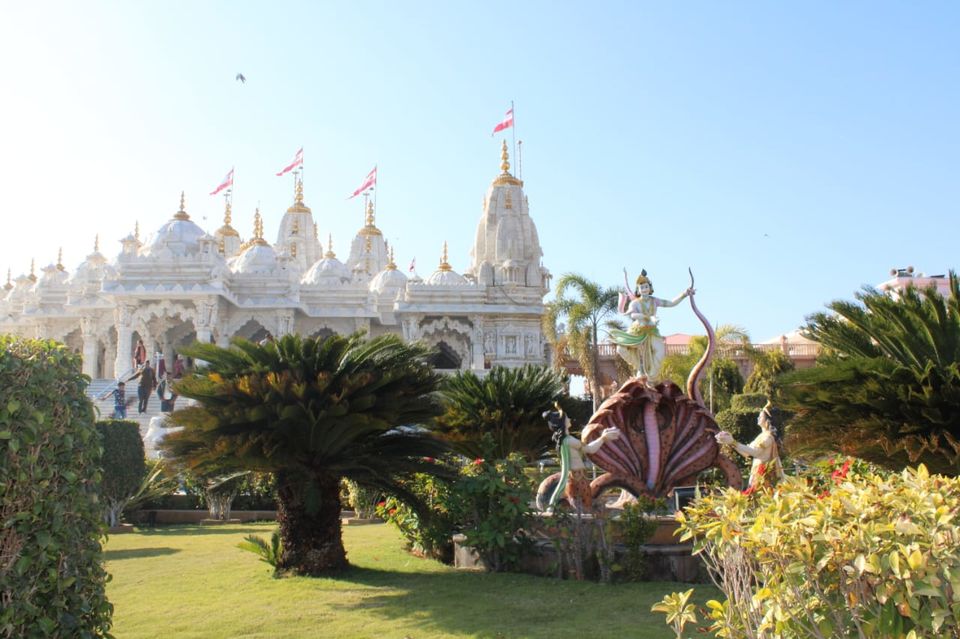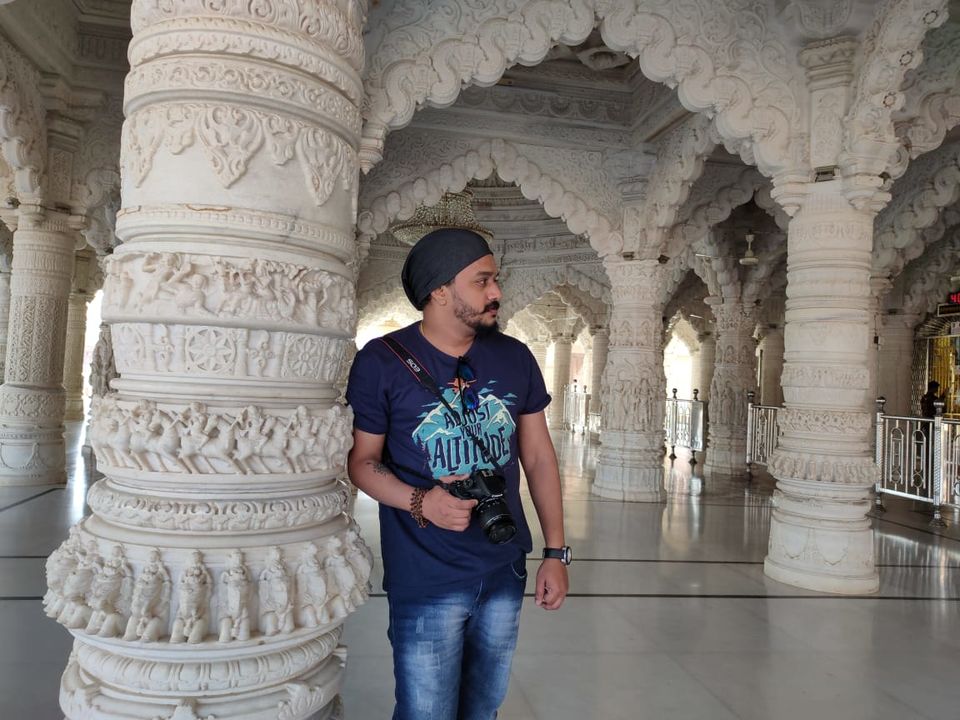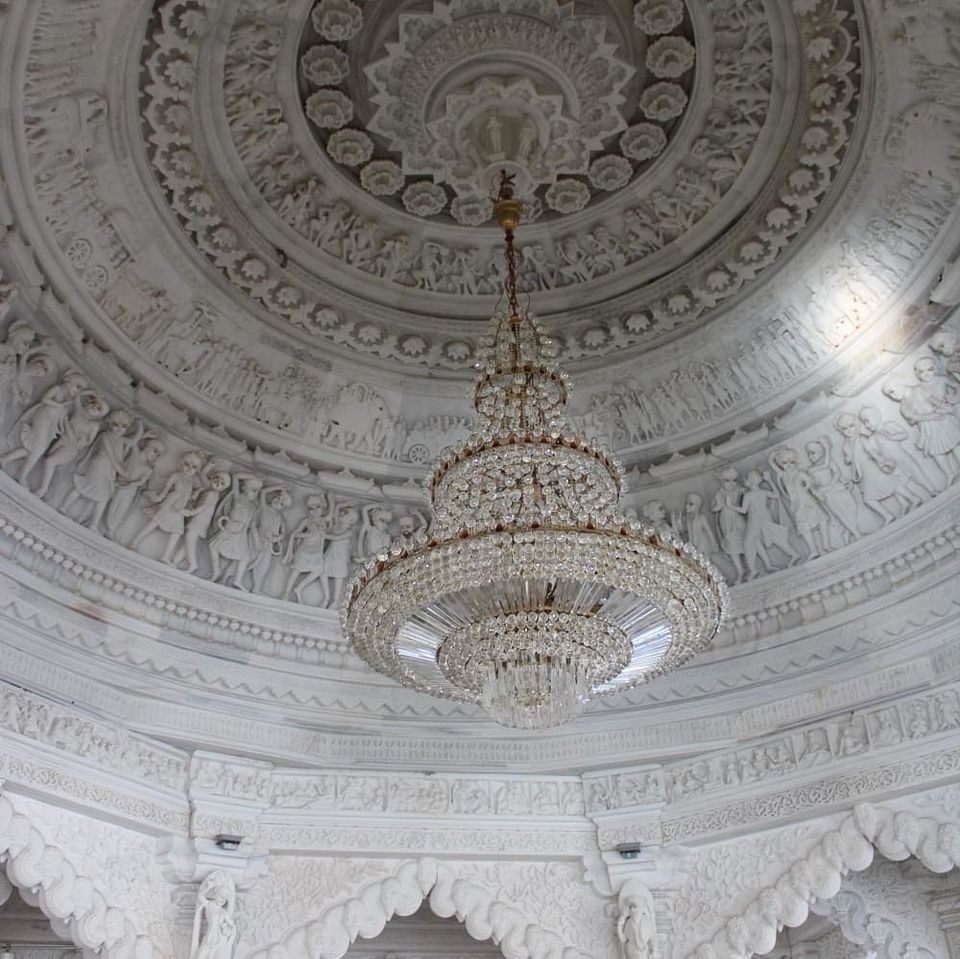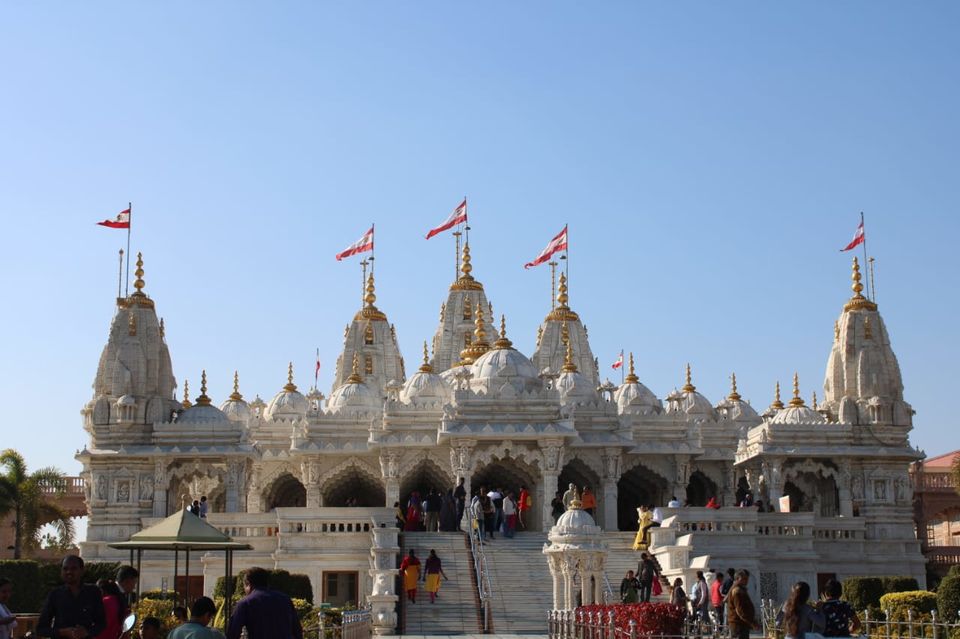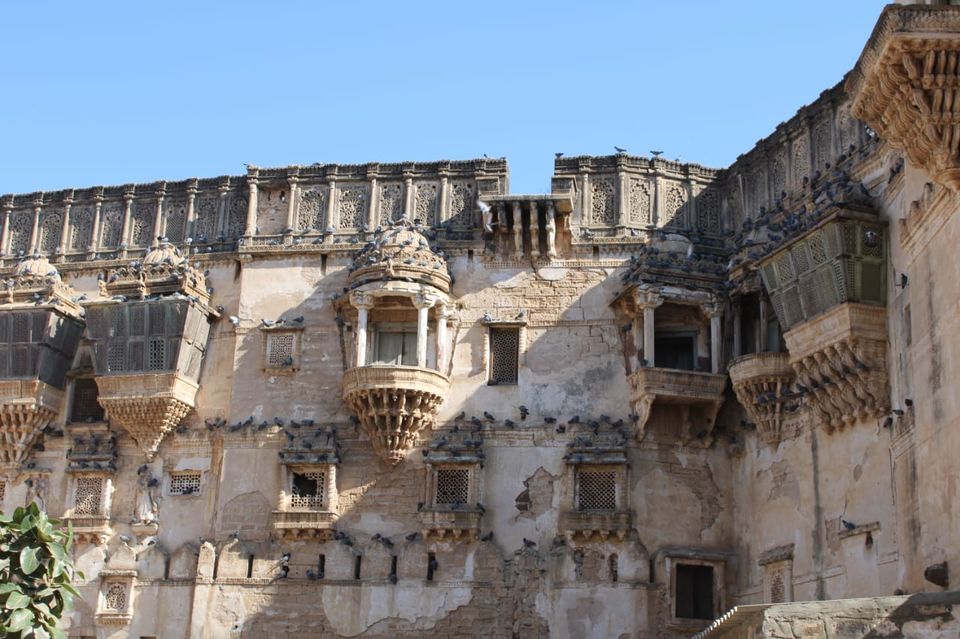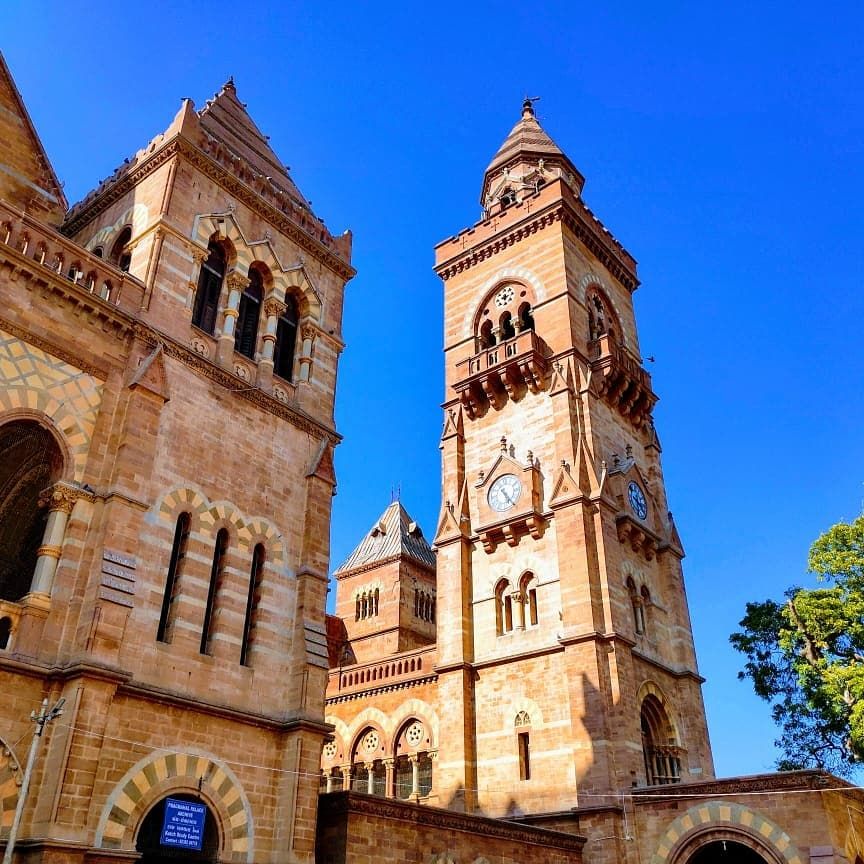 Vande Mataram Memorial
You will need nearly 4 hours to see this memorial completely. It has a vast garden and light show(1.5 hours show) displaying our freedom fight. This is a much visit site when in Bhuj. This is an ideal place to end your trip.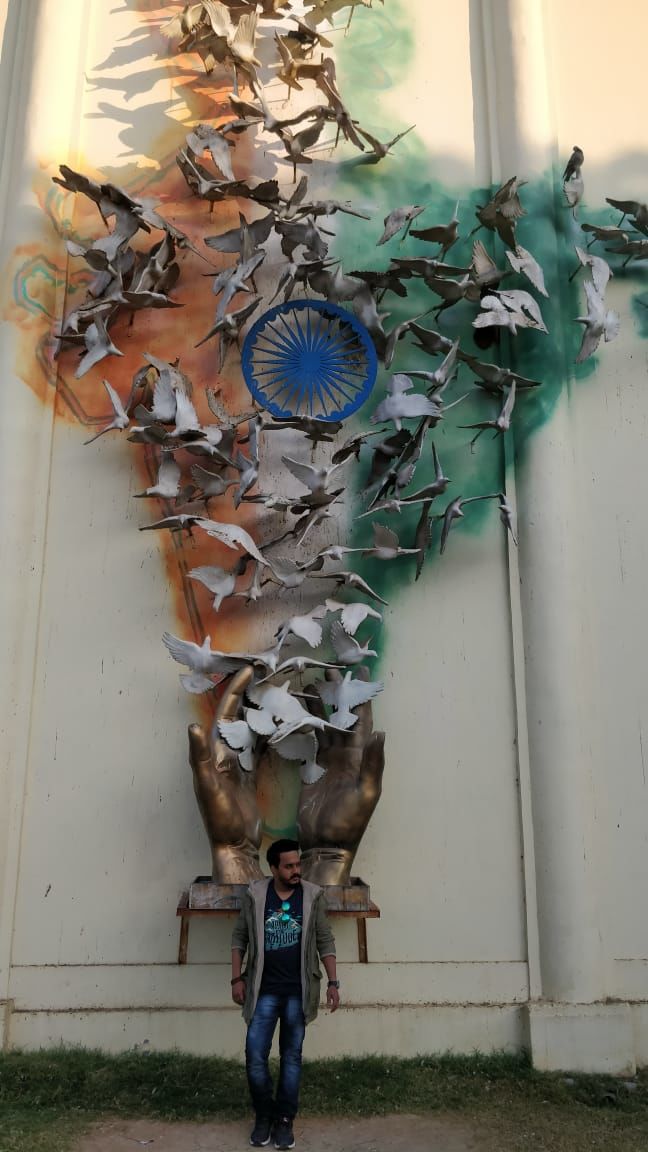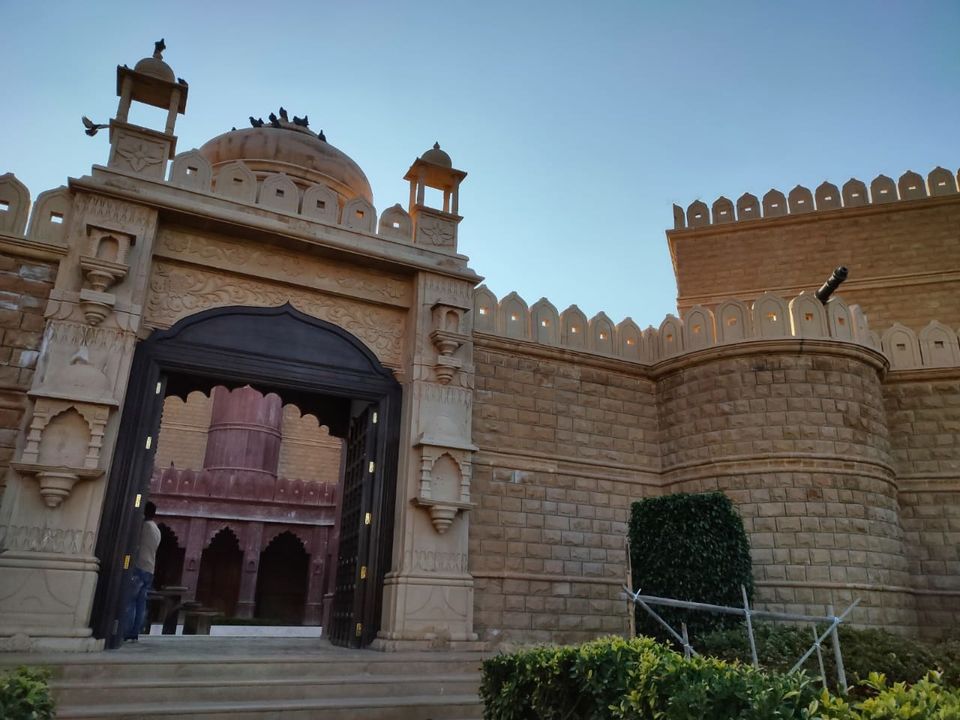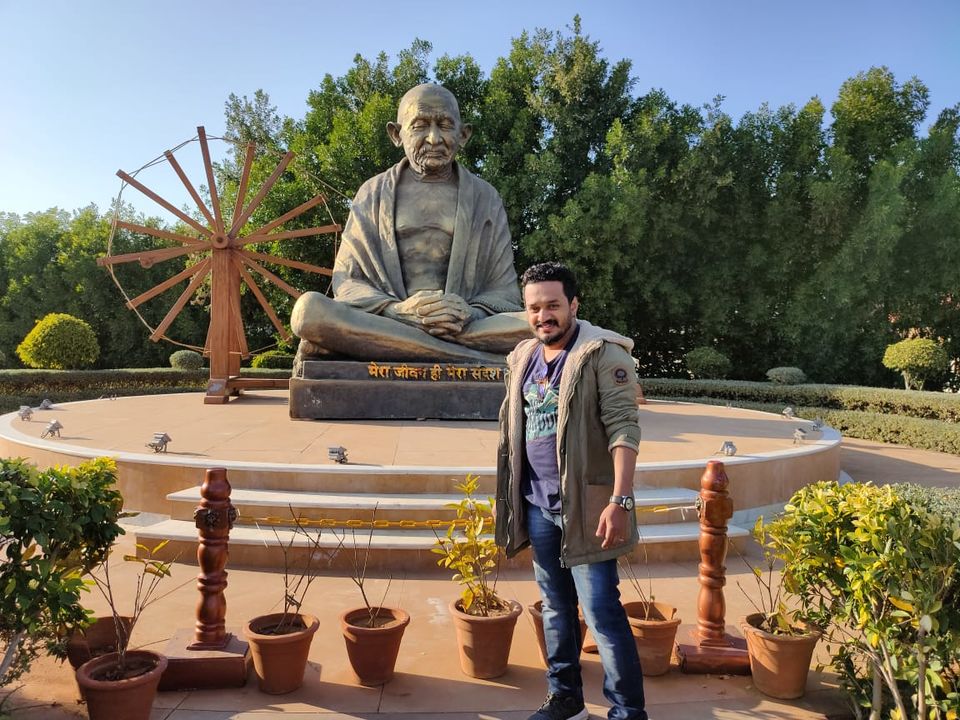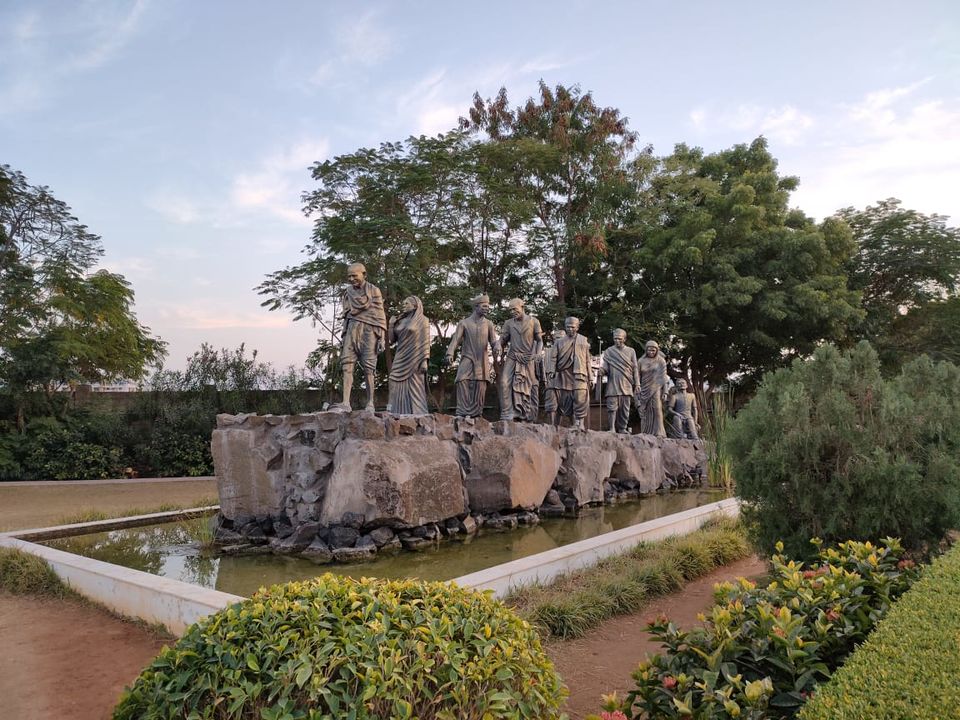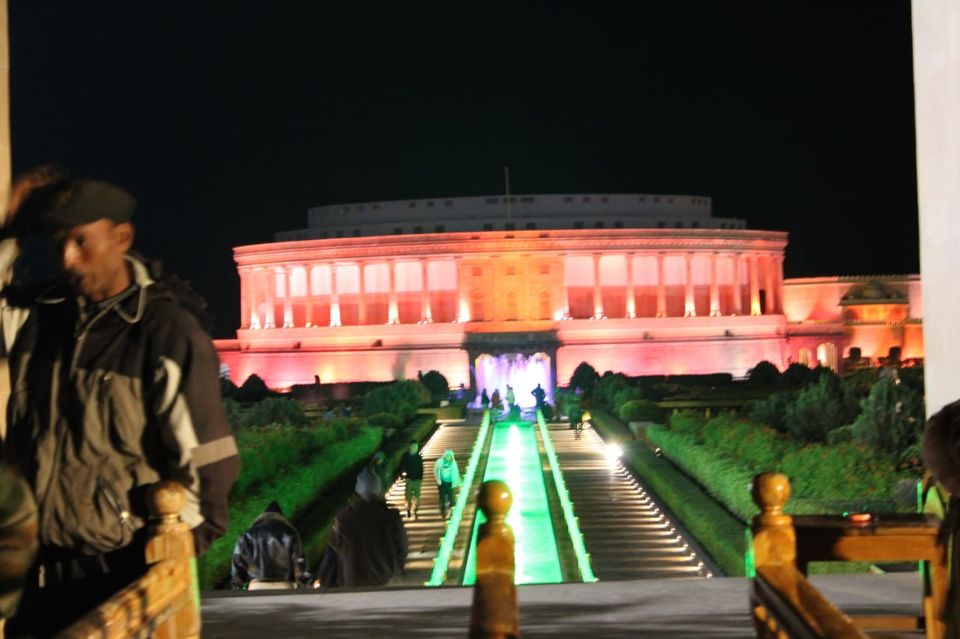 Other spots to visit here are: