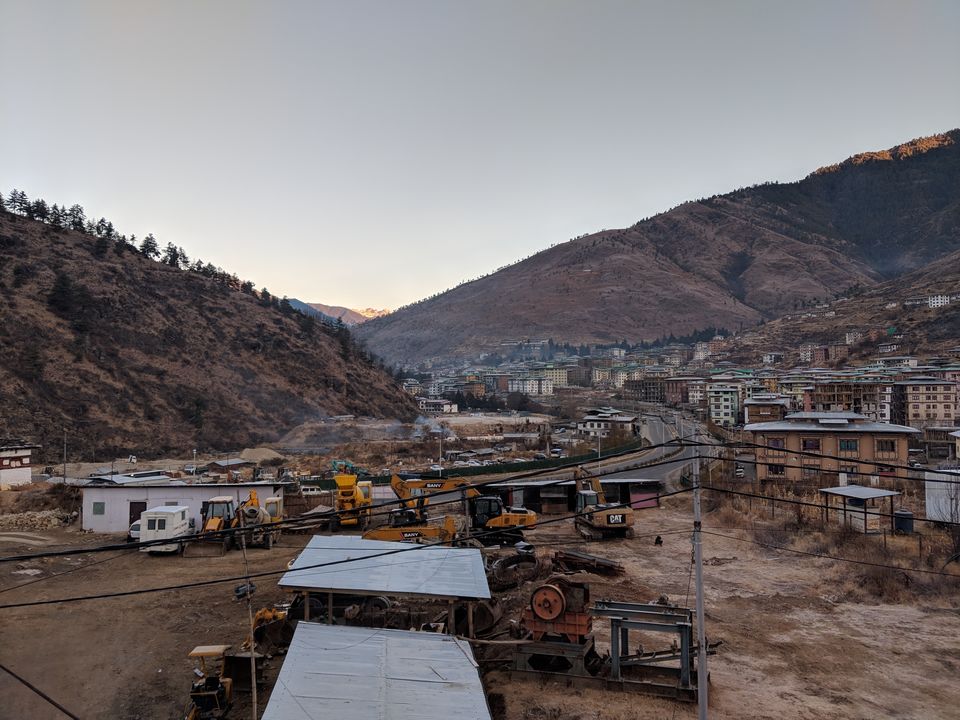 Of all the books in the world, the best stories are found between the pages of a passport.
September 2018, The month where we friends were listing down the places we'd want to visit during the year end by ditching the cliché Goa or Ladakh plan. The plan started out with Sri Lanka, then moved on to Vietnam and Cambodia, and got finalised to Bhutan, The Land of the Dragon.
Little did we expect it to turn into reality from a WhatsApp group which we created for this. Whatsapp groups generally get silent post proposing the plan due to several constraints, however this plan got executed.
3 Months later, on the 21st of December, we boarded our flights from Bangalore and Hyderabad respectively to Bagdogra, a military Airport in India. Looking through our windows, we were lucky to see the magnitude of Mt. Everest which made us believe that this trip is going to be a once in a lifetime experience.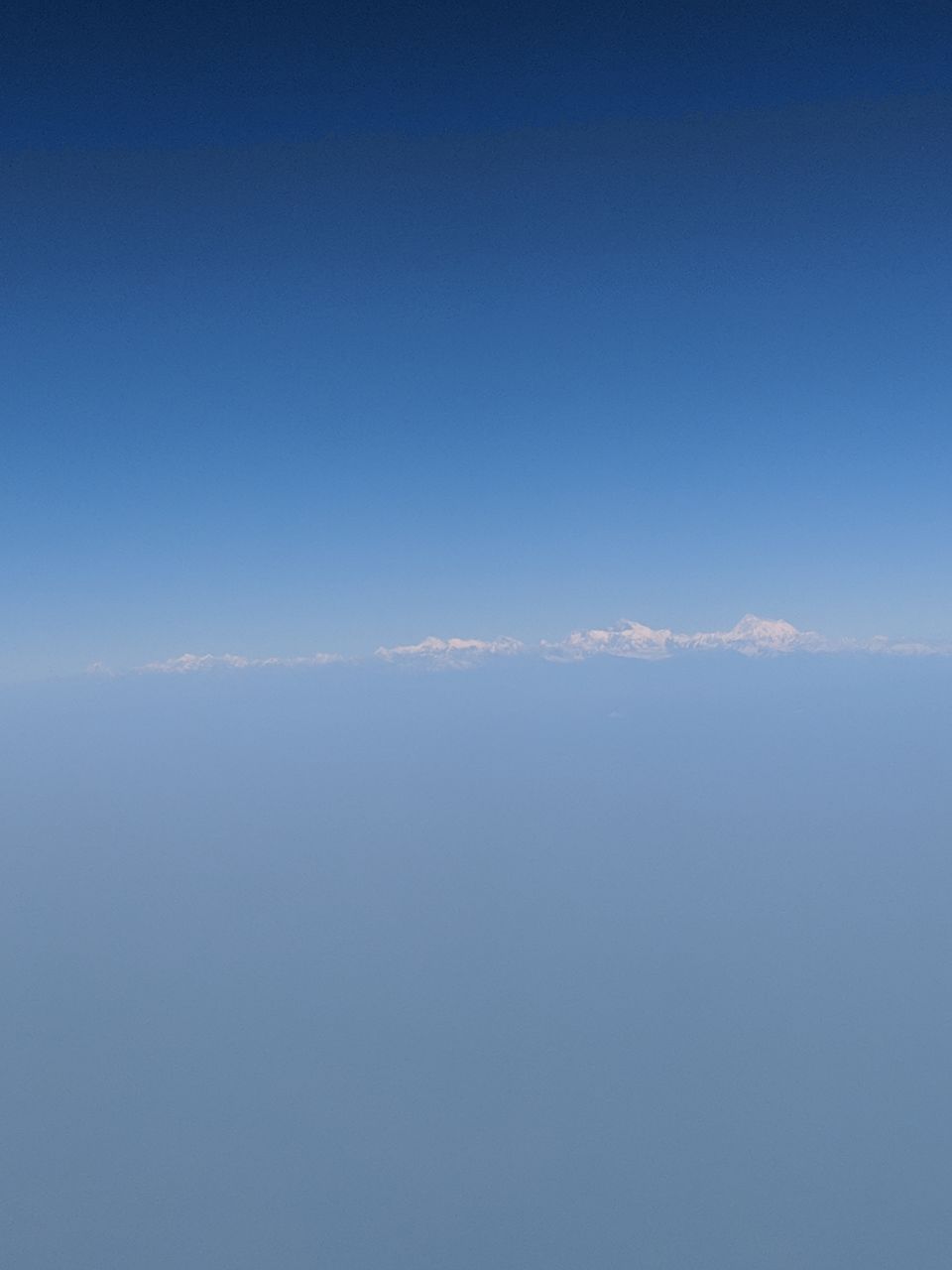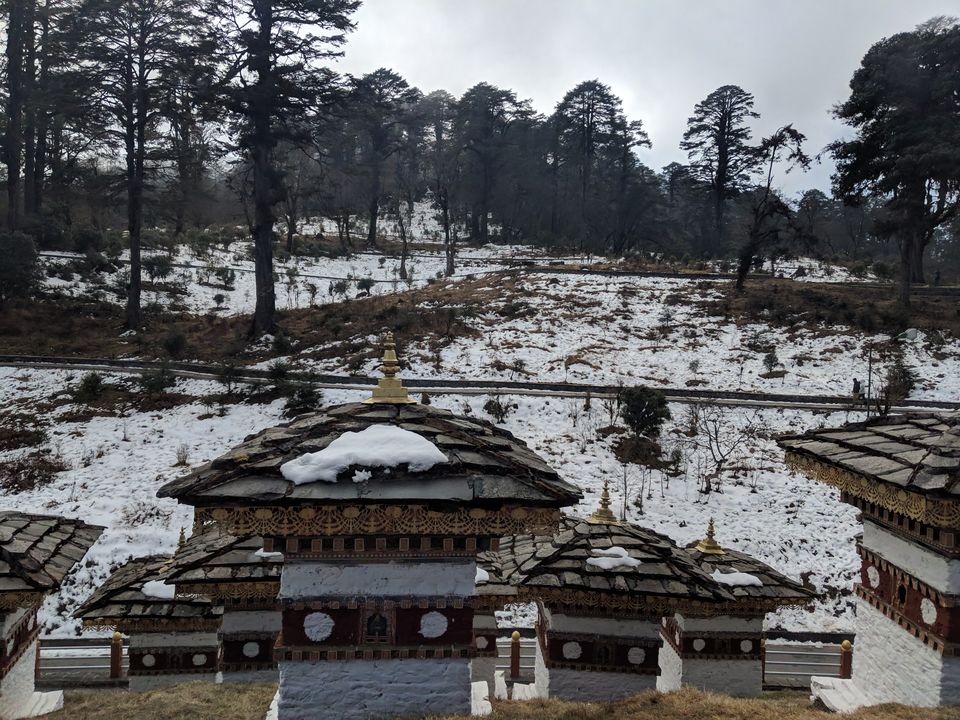 Post landing at Bagdogra, Travelling by road, through the tea plantation fields of Siliguri, we were having a peaceful time with fresh breeze all around. Nearing the end of the day, as we were crossing the Indo-Bhutan Border, we could see the change in vibes all around. with Honking and Pollution a minute back to smiling faces and peaceful atmosphere in an instant, we reached Psuentsholing (The Bhutanese Border Town).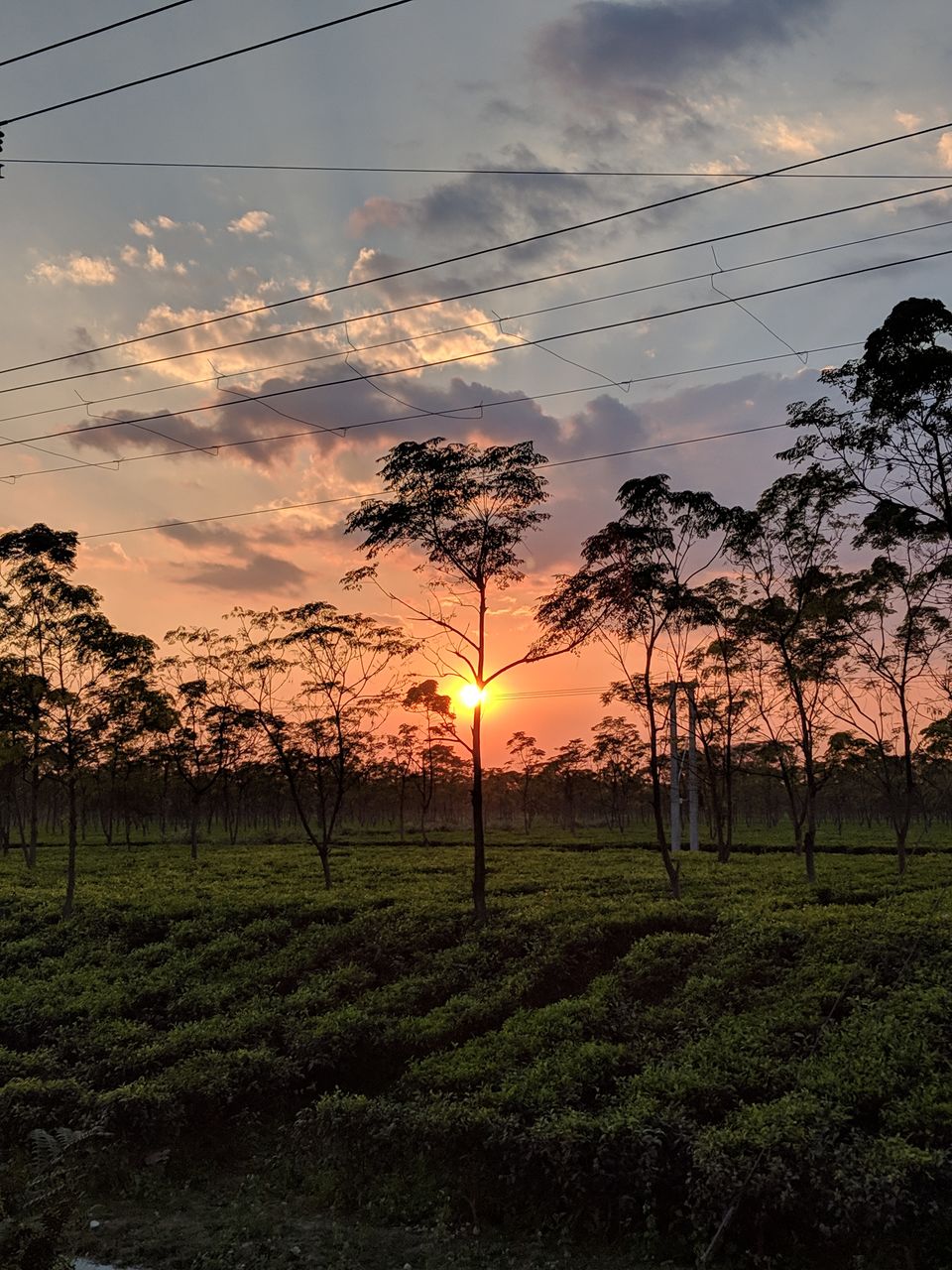 The first thing you'l notice is that all the houses look identical. This is done to preserve the culture of Bhutan through their architecture and the next thing is that every other shop serves alcohol. coming from a country where Alcohol is strictly controlled at shops which people heavily occupied at the counters, Alcohol was easily available in every second shop, more than a medical shop or a grocery store.
Taking rest for the night, we started our Journey next day toward Thimphu making stops on the way to understand Bhutanese culture and Buddhism as a religion.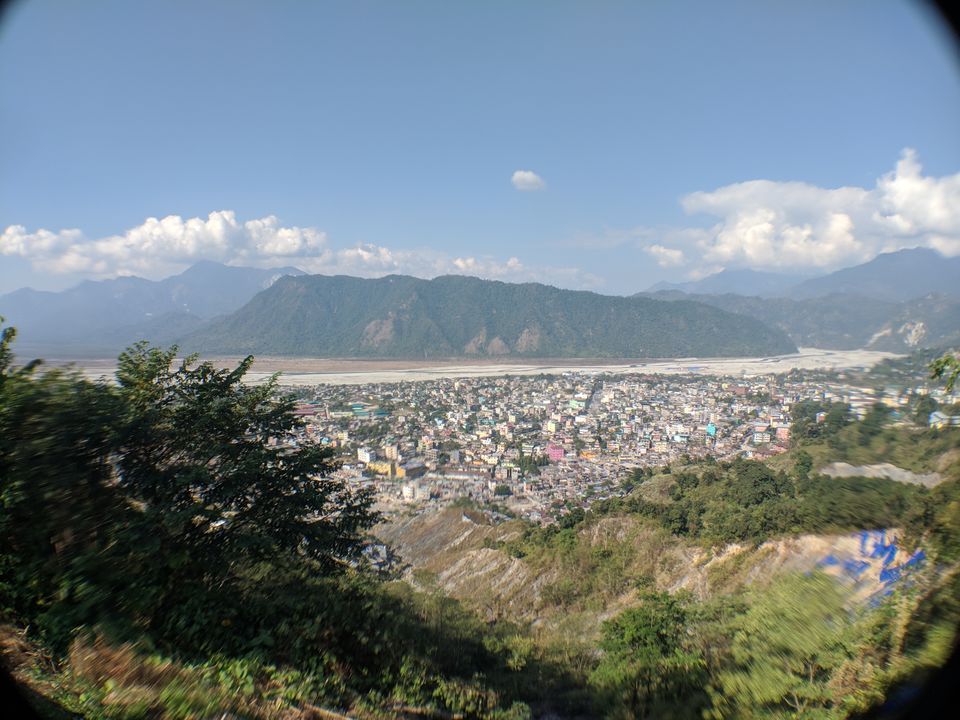 Since, it was a long journey to Thimphu, we passed our way through some Rivers, Mountains and "Butter" Tea. Yes, Bhutanese love their Butter Tea.
By the end of Day 2, we had entered Thimphu, the Capital City of Bhutan, which is famous for its Lovely Cafes, Karaoke Bars, Streetside Shopping and the weather touching Zero Degrees. Boy, It wasn't disappointing at all.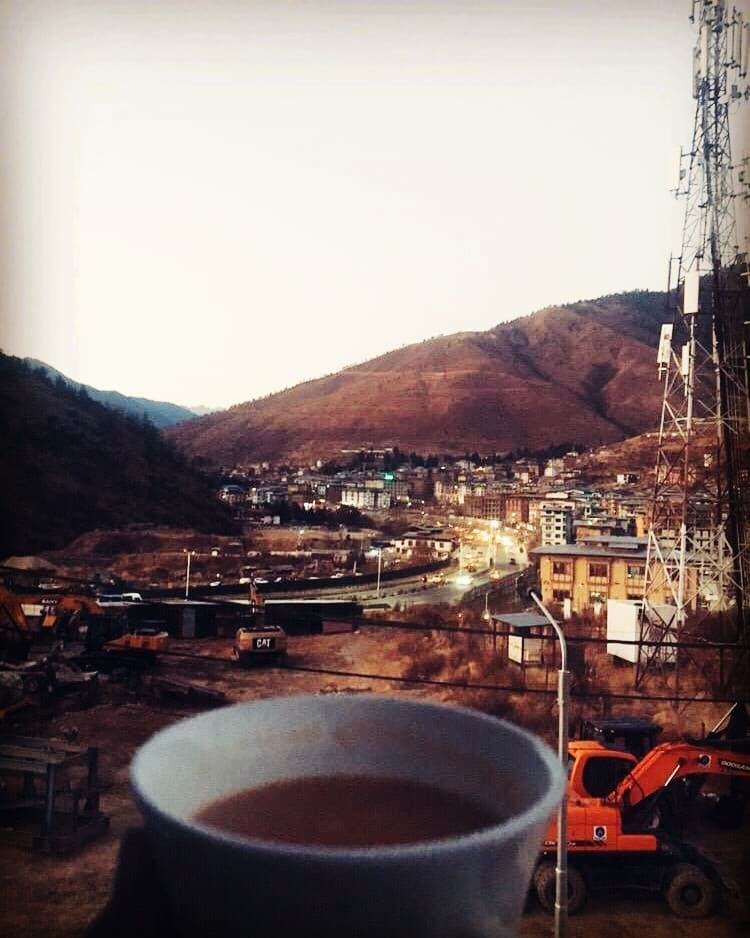 Since, we had the evening all by ourselves, we took sometime to explore the market and the nightlife nearby, from scrolling across various Souvenirs to Cafes, we came across a very cozy yet sophisticated Thilja Cafe.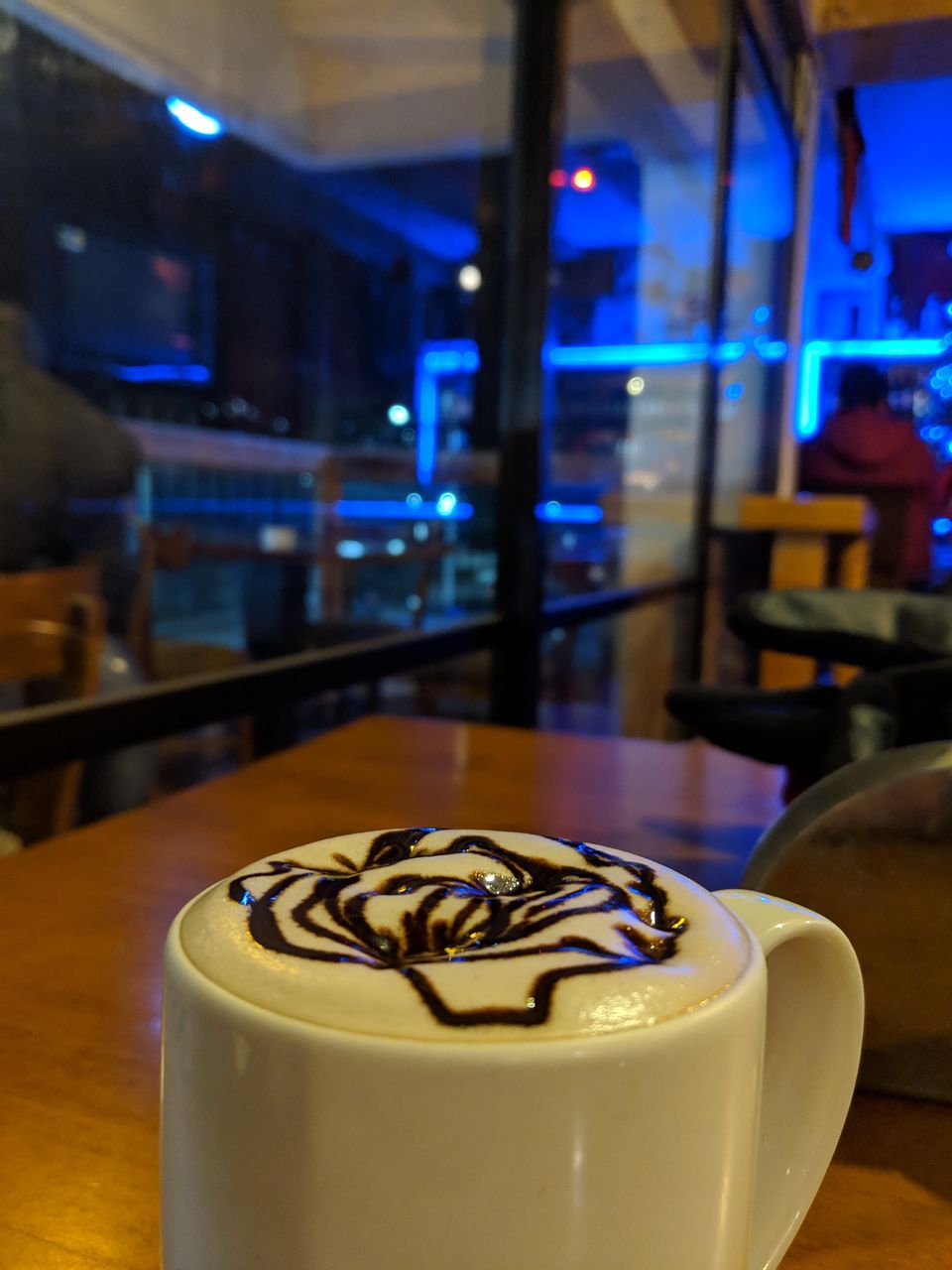 Some amazing Swiss Hot Chocolate and yummy Penne Arabiata, and our Heart n Soul was all excited for the days to come during the trip.
We travelled around the city with our local guide who was one of the most humble beings I've ever met.
We first visited "Buddha Dordenma" located on top of a Mountain with a Statue of Lord Buddha himself. The temple beneath it explains a lot Buddhism, The Birth and life of Lord Buddha.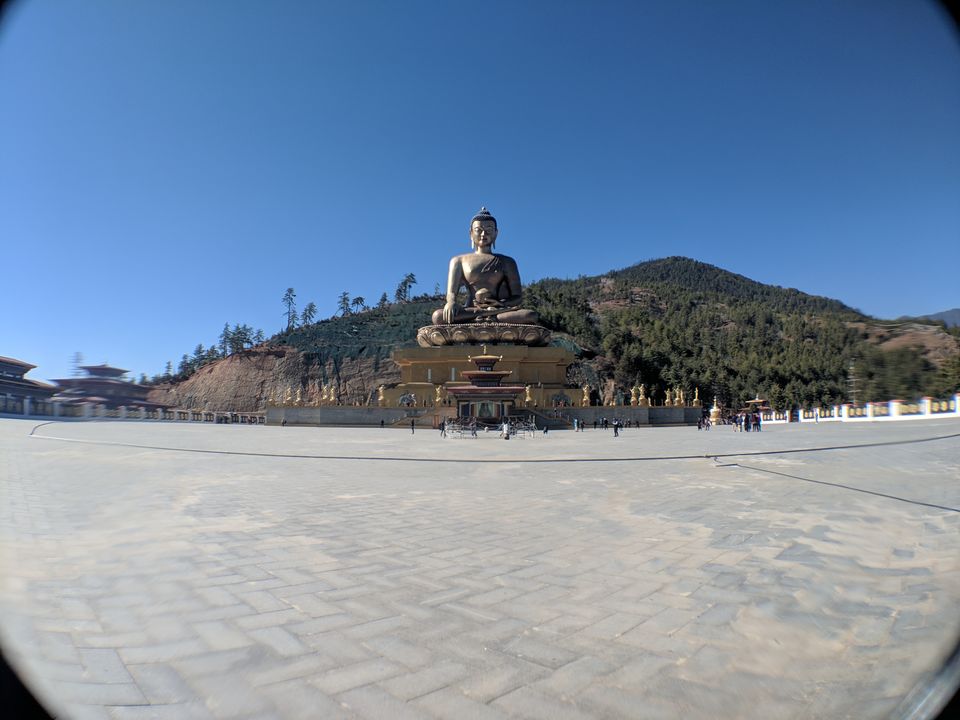 Passing our way through some leftover Snow we moved on to see Takin Reserve and a View point which covers the entire City of Thimphu. Takin is the National Animal of Bhutan and Bhutanese take immense pride in showing this animal since it is one of the rarest animals in the world. The view of the city was also quite peaceful.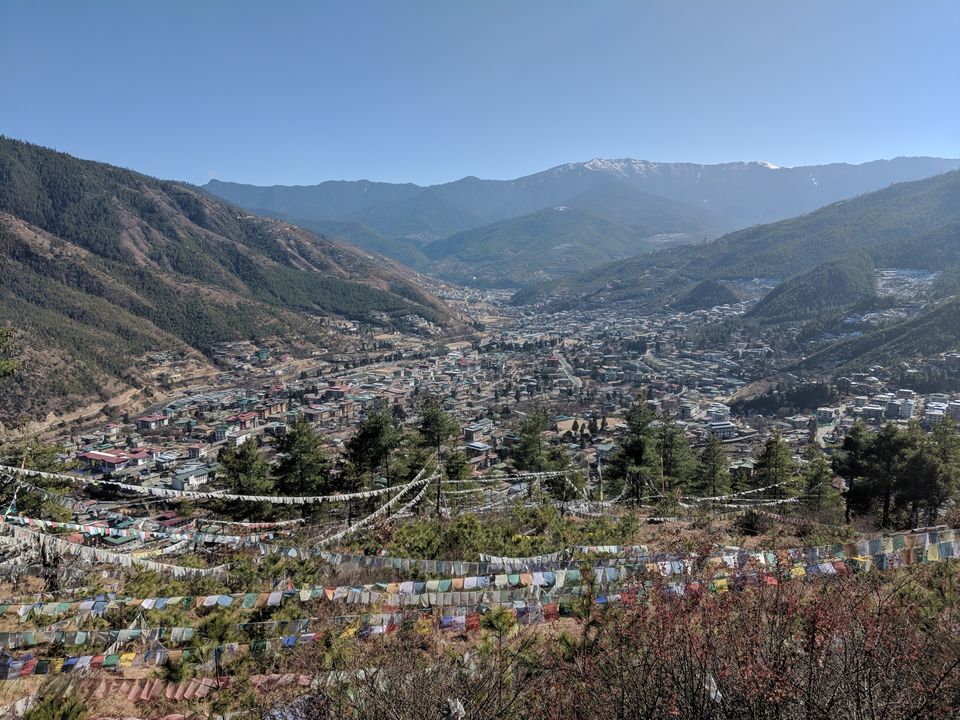 Post Lunch, we then went on to understand and experience Bhutanese culture at a place named "Simply Bhutan". Welcoming us with a shot of Local Wine, to singing a song for the insects which die while constructing houses to apologise them, to making us dance to the local folks songs and playing Archery with us. This place lived upto the hype and was totally worth remembering for a long time to come.
Finishing off our day with yet another splendid Cafe named Ambient Cafe, we craved onto some yummy Hot Chocolate, Pastries and Porridge and were preparing ourselves for yet another splendid and a BIG day ahead of us.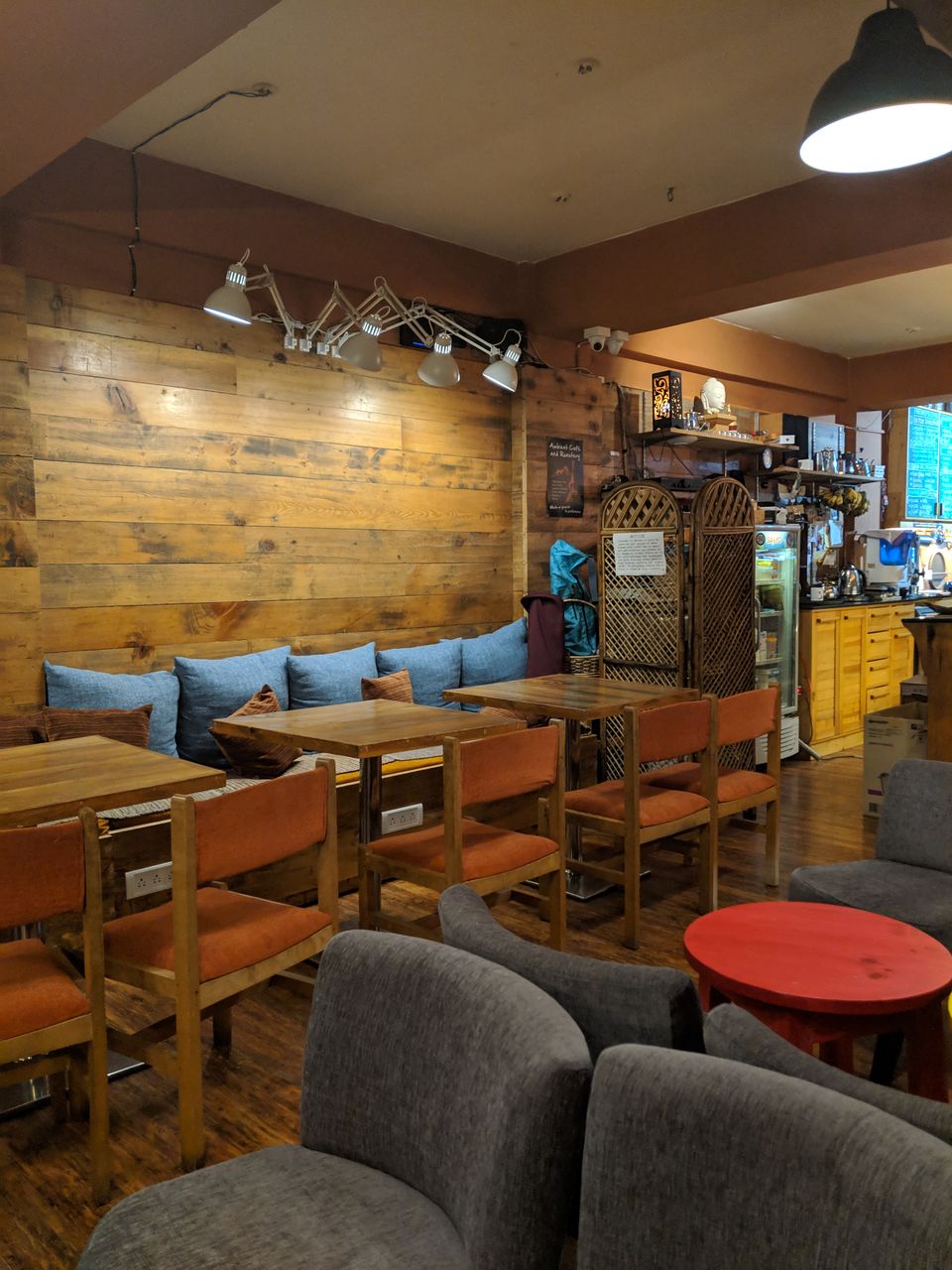 Tiger's Nest - Paro
When you act being fit but aren't, surrender yourself because this trek is going to test how fit you are. I wanted to prove myself that I'm gonna do this all by myself and not opt for a Pony ride up the Mountain. 20 mins later, I realised, it was a mistake. Taking a break every 10 mins and with the motivation of my guide, I somehow made it for the first 1.5 hrs of the trek and boy it felt really good.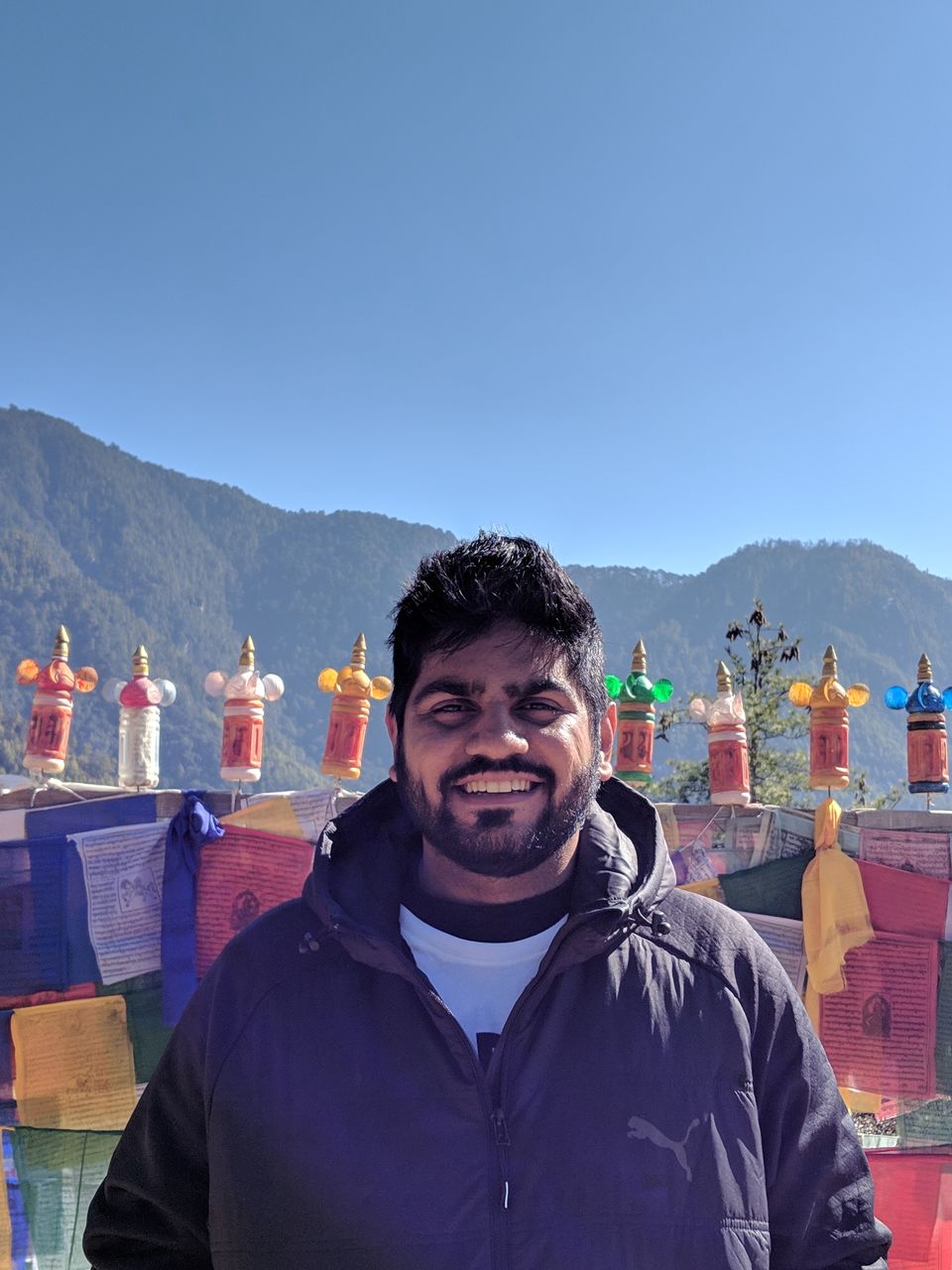 Another hour and a half of trek with no water or food, before we see the mysterious Tiger's nest from a Distance. The hunger to reach the temple kept us going for another hour before we made it to the Nest.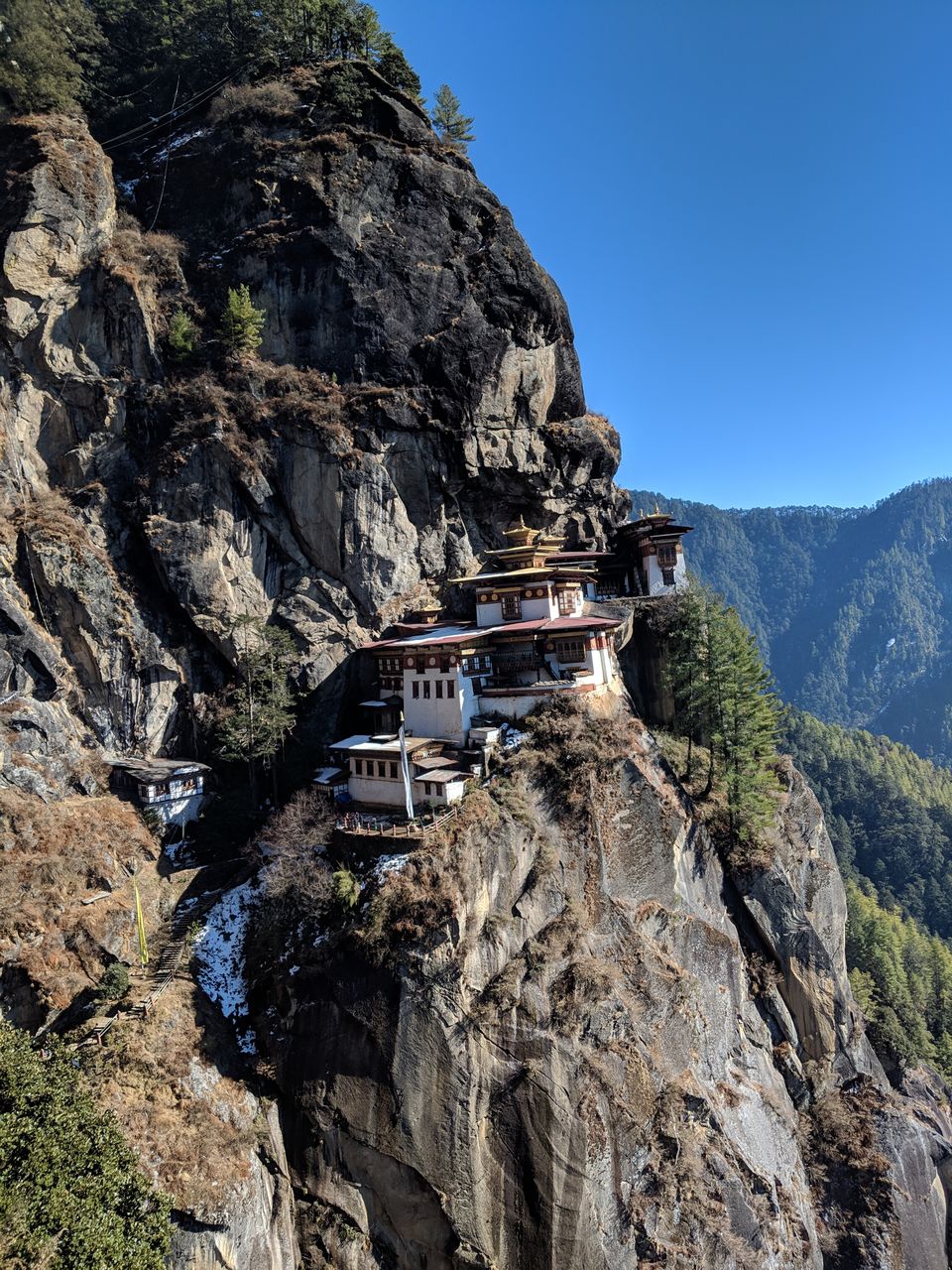 Tired, Hungry, Thirsty, and with the impression that the sun is gonna set soon, we had to trek all the way back to the base before the sun sets to avoid any miscomforts. half n hour into pitch dark, we reach our base safe and sound with only food in our minds. what should've taken us 6 hours, took us 9 hrs, just shows how tough this trek was.
we then opted to stay at a Homestay with the impression that we could meet the locals and understand their day to day activities, and with some lovely food, we end our day with Cramped muscles and tired eyes.
Dochula pass in Bhutan was built to honour the Bhutanese soldiers who lost their lives in the battle against the Assamese militants who were hiding in the Bhutanese Territory. A total of 108 Pillars where commemorated to honour them. As we reached there, we were welcomed with thick ice, good enough to last for another few days.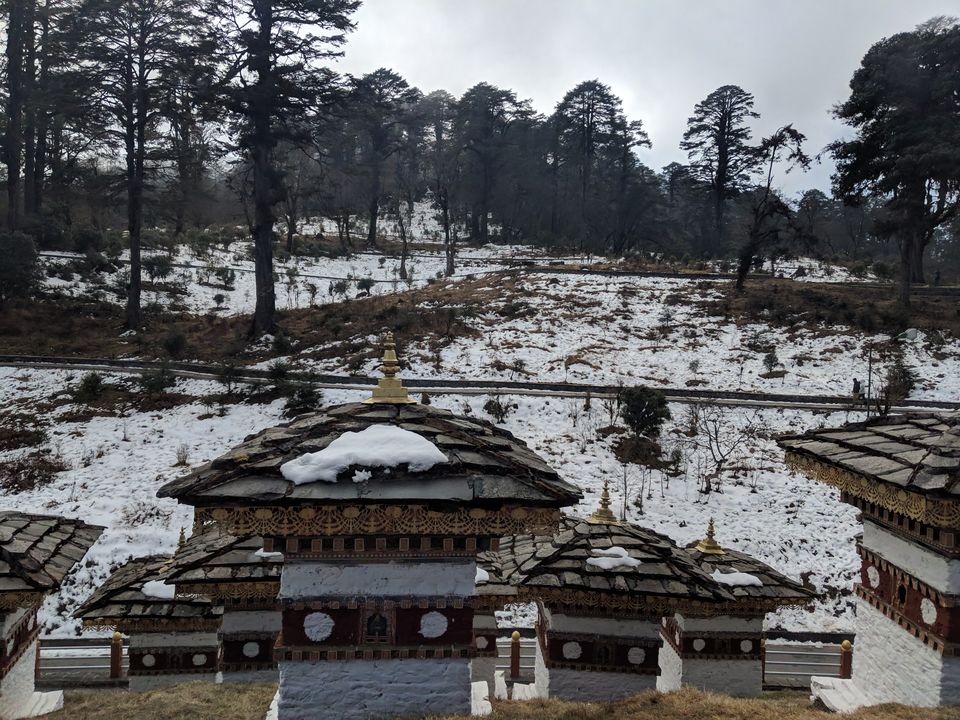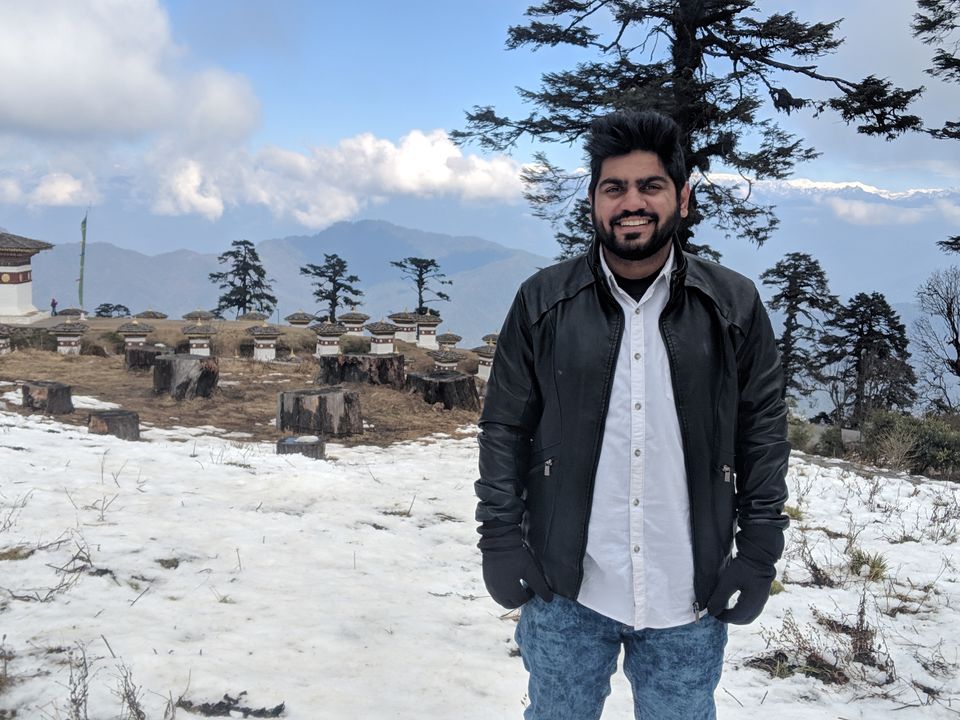 Since this was the last day of our trip, we went back to Thimphu to finish off our street side shopping, the tea kettles and cups were super cute and it truly defined the Buddhist Culture.
From a Country full of Hustle, Pollution & Chaos, seeing Bhutan in complete Contrast was an eye opener. The country which considers Gross National Happiness as a parameter for its success instead of Gross Domestic Product. A country where Cars do not Honk, Pedestrians are given way to cross the road, people are extremely humble, friendly and innocent. Bhutan, truly lived upto its expectation.
Frequent searches leading to this page:-
Best Bhutan honeymoon packages, Top Bhutan tour package with price, Bhutan road trip with friends, Best things to do in Bhutan, Best places to visit in Bhutan in march