2018 summer vacation was very special to me because I visited the land of happiness - BHUTAN with my big family.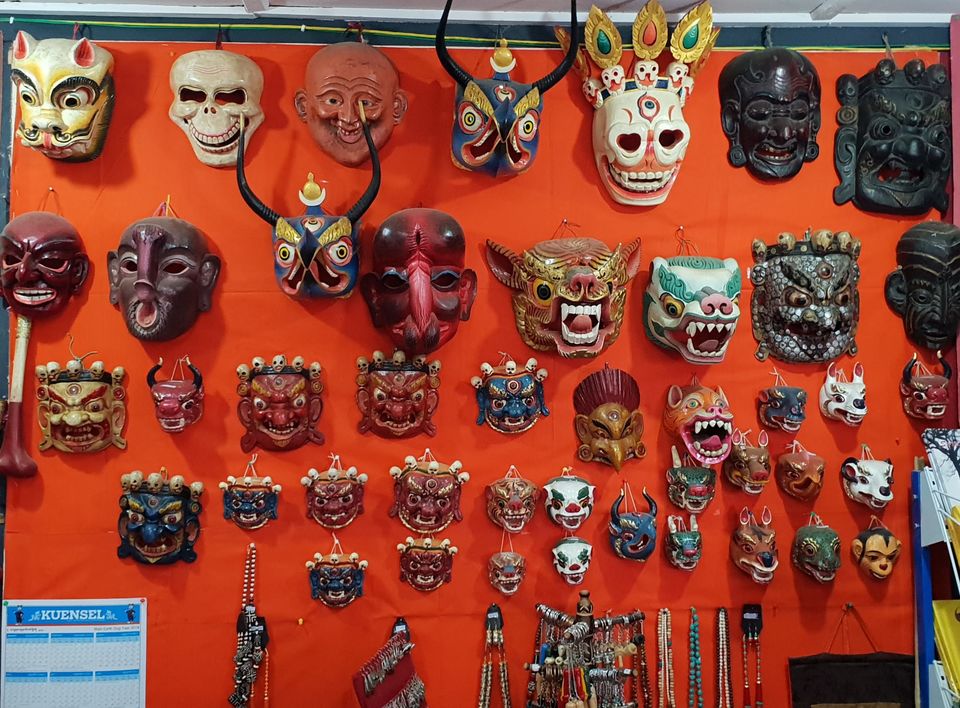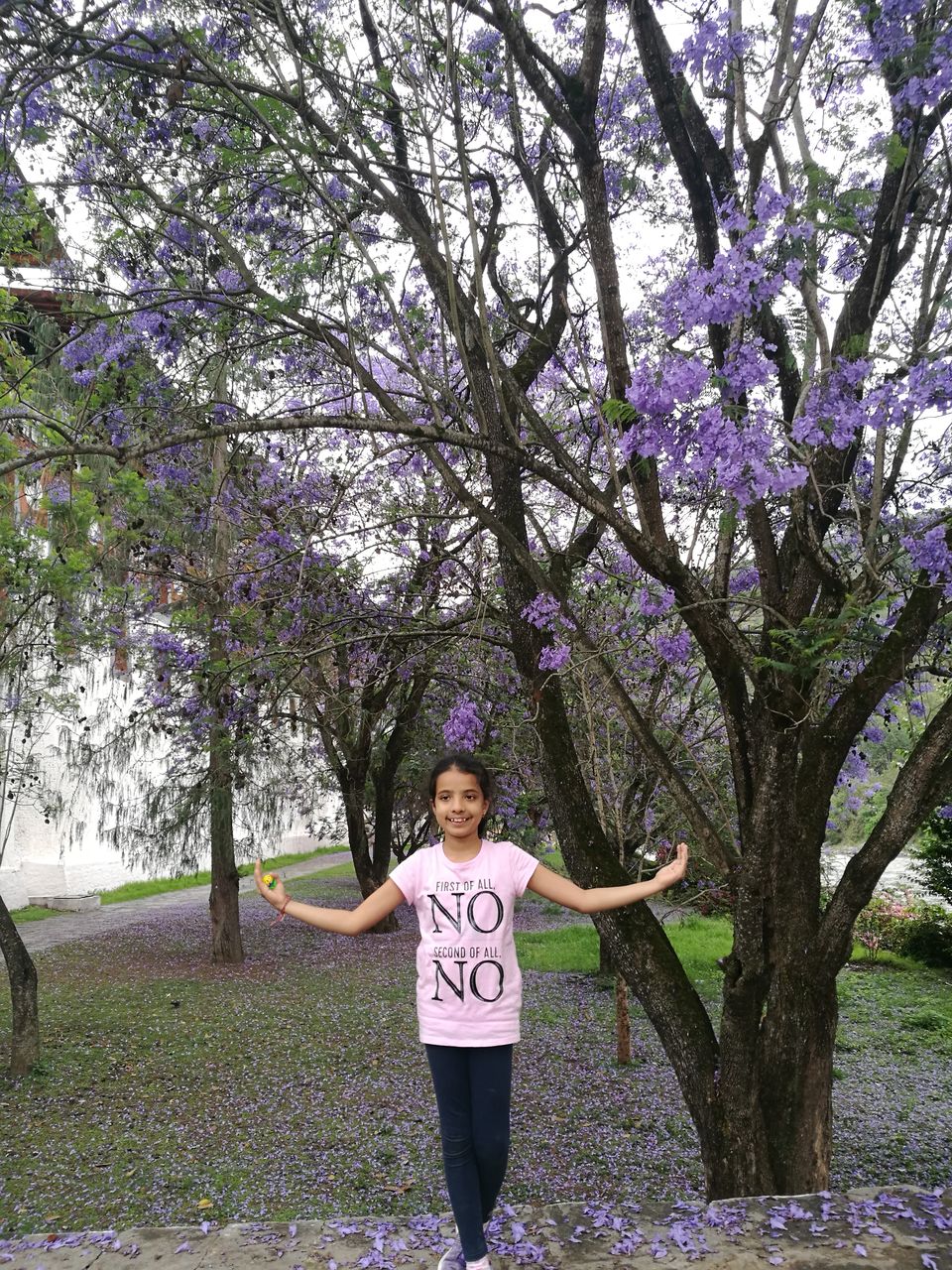 Before I begin my journey, let me tell you some facts about Bhutan.
1. Bhutan is a small country in Himalayas between China and India.
2. The capital of Bhutan is Thimphu. It doesn't have a single traffic light
3. Bhutan is called "The Land of Thunder Dragons" because of the violent and large thunderstorms that whip down through the valley from Himalayas
4. Bhutan is the world's only carbon sink, that is; it absorbs more CO2 than it gives out
5. Bhutan has the 17th biggest Buddha statue in the world
6. Bhutan is the only country in the world to measure national happiness by way of an index known as Gross National Happiness
7. The "takin," a goat-antelope, is Bhutan's national animal and Raven (crow) is their national bird
8. The country's two national sports are archery and darts.
9. Bhutan has a mandatory national dress code. Men wear knee-length traditional garments and women must wear ankle-length dresses
Day 1
The flight to Bhutan was very awesome because I got to see the Mt. Kangchenjunga. In the flight me and my cousin played many games. When we were about to land I saw Bhutan fresh green hills and flight going between two hills towards airport and then finally landed very smoothly from the valley into the airport; then we came out of the flight and went to the hotel.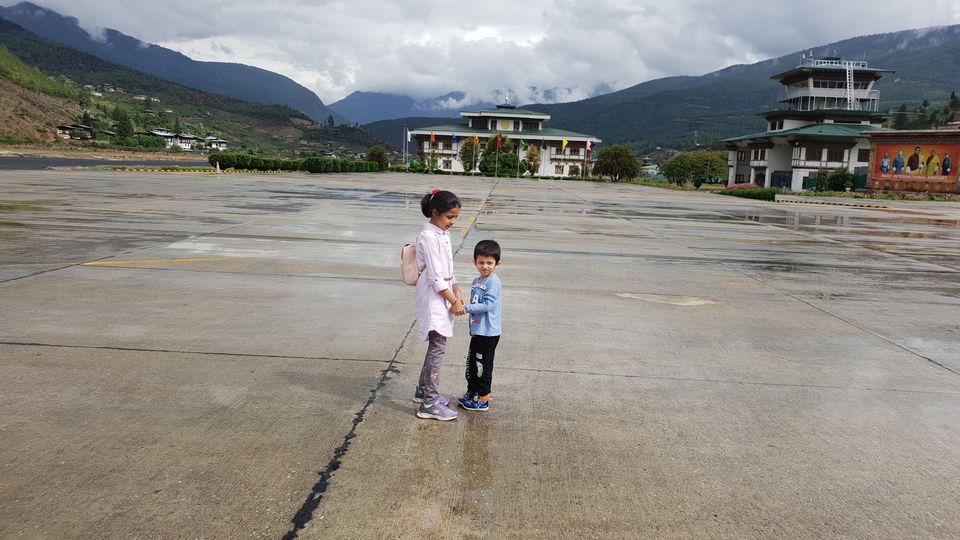 On my way I saw the scenic view of the nicely carved out houses and beautiful green hills. My room was facing the famous Buddha statue of Bhutan. In evening we went for a market stroll. people are so loving and caring and very simple also. My parents also told me about the prince of bhutan and how they also live a royal but simple life
Day 2
Next morning was a sunny morning. We went to see one of the world's tallest statue of sitting Buddha. I was amazed to see the humongous statue of Lord Buddha sitting on a lotus flower.
It was 51m tall. Me and my cousin played and went around the statue and clicked many pictures.
Then we went to the top view point of Bhutan. It was hill top surrounded by clouds. We saw the picturesque view of Thimphu city from there. We had a local cab person who had very nicely explained us about all important places and how they we build over time. ( His name was Karma from a village near Thimpu). i enjoyed a lot with my family papa, mummy, chachu, chachi , dadu and dadi and above all yuvaan my 4 years old cousin.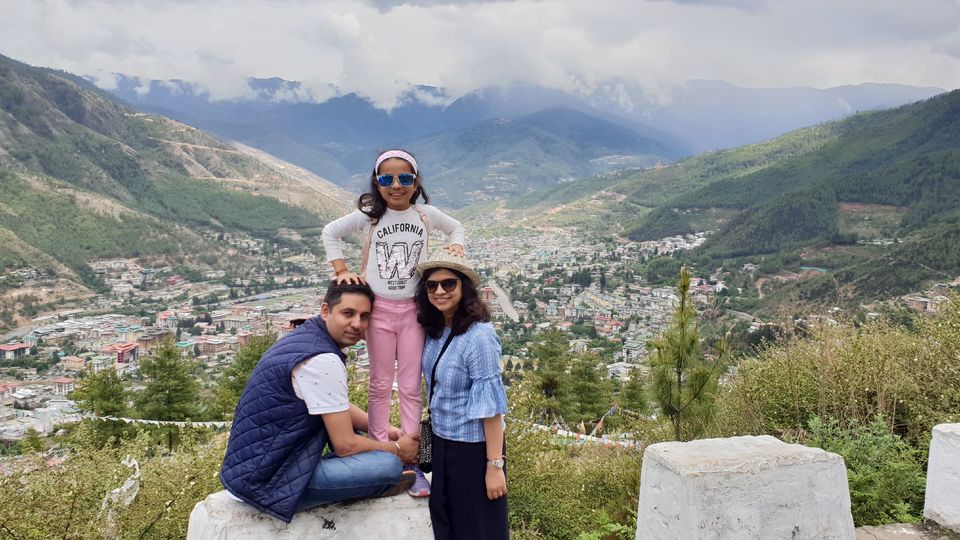 Day 3
After checking out from the hotel we started our journey to Punakha. On the way we made a stop at Dochula pass @3100m height where there were beautiful 108 Stupas. We clicked few pictures.
I could feel the clouds touching my face there with cold wind slowly touching us and passing by.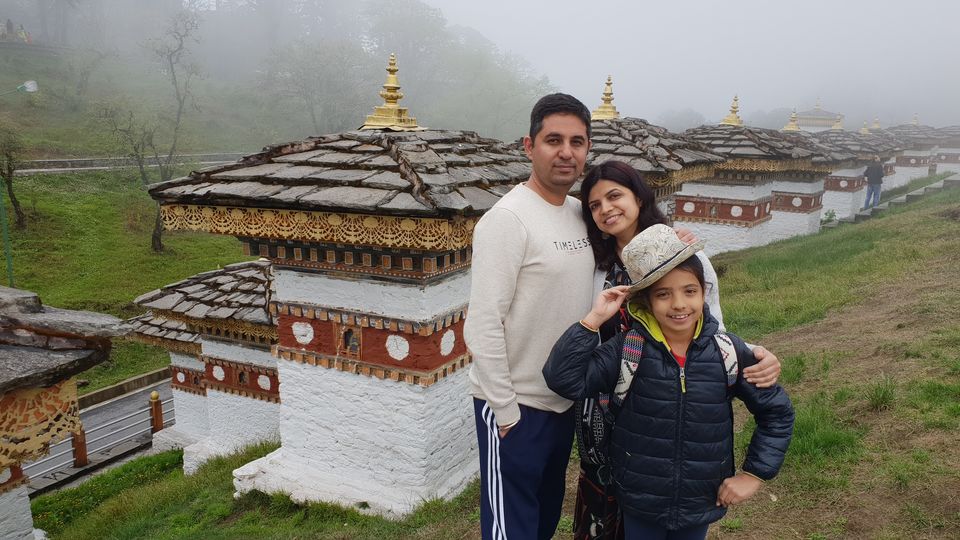 Our next stop was Punakha Dzong. It was a magnificent monument. I could also spot few fishes flowing in the river nearby.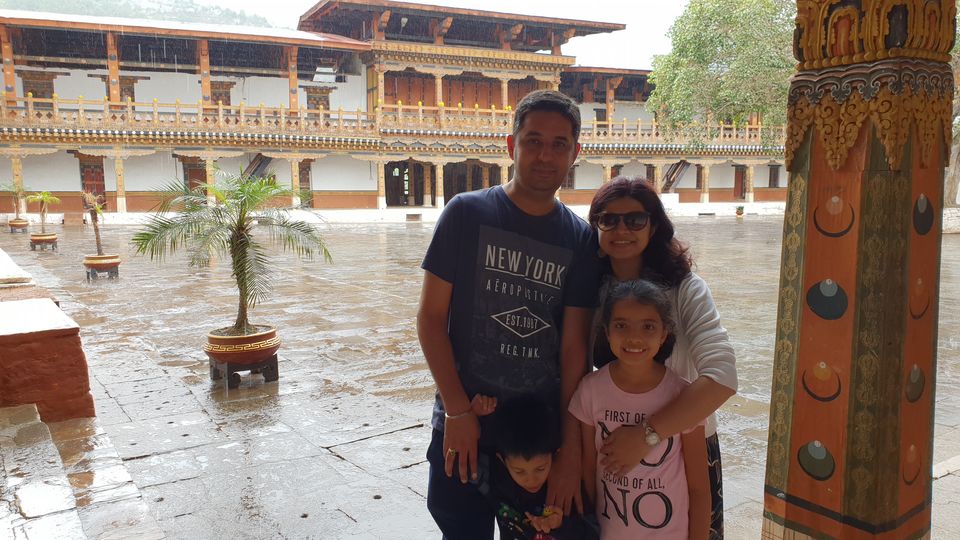 Then we headed to a hanging bridge. It was a narrow bridge suspended with few ropes swing with the wind. I went in the bridge. I had a enjoyable time. There was a forceful stream of river flowing beneath the bridge. There were birds flying. I had a scenic view of the river and the wind at time became so fast that the bridge started swinging from the center; which was a different excitement all together and i really enjoyed walking with my younger cousin yuvaan ( who was very naughty) , but i loved walking with him and telling him my short stories.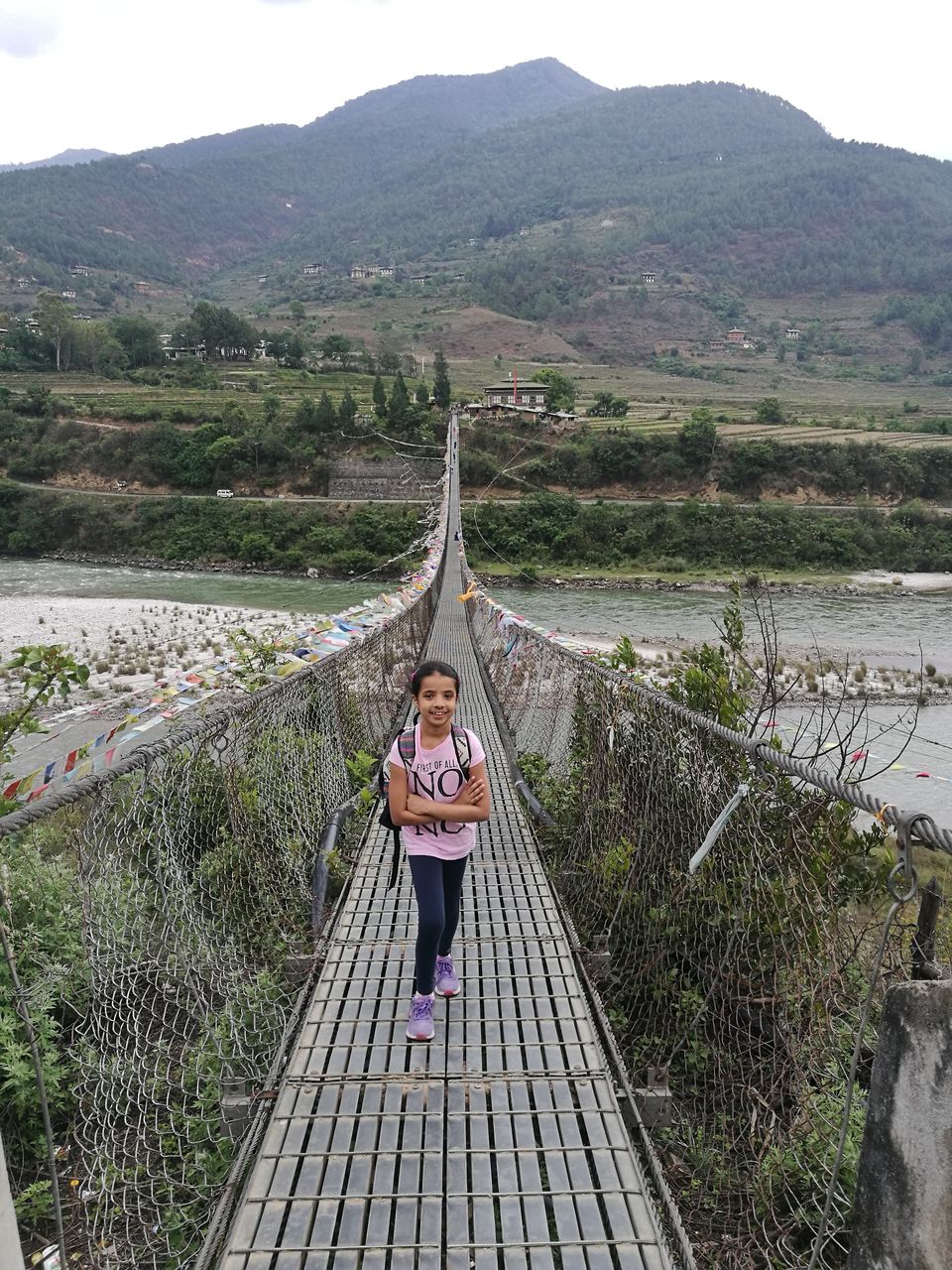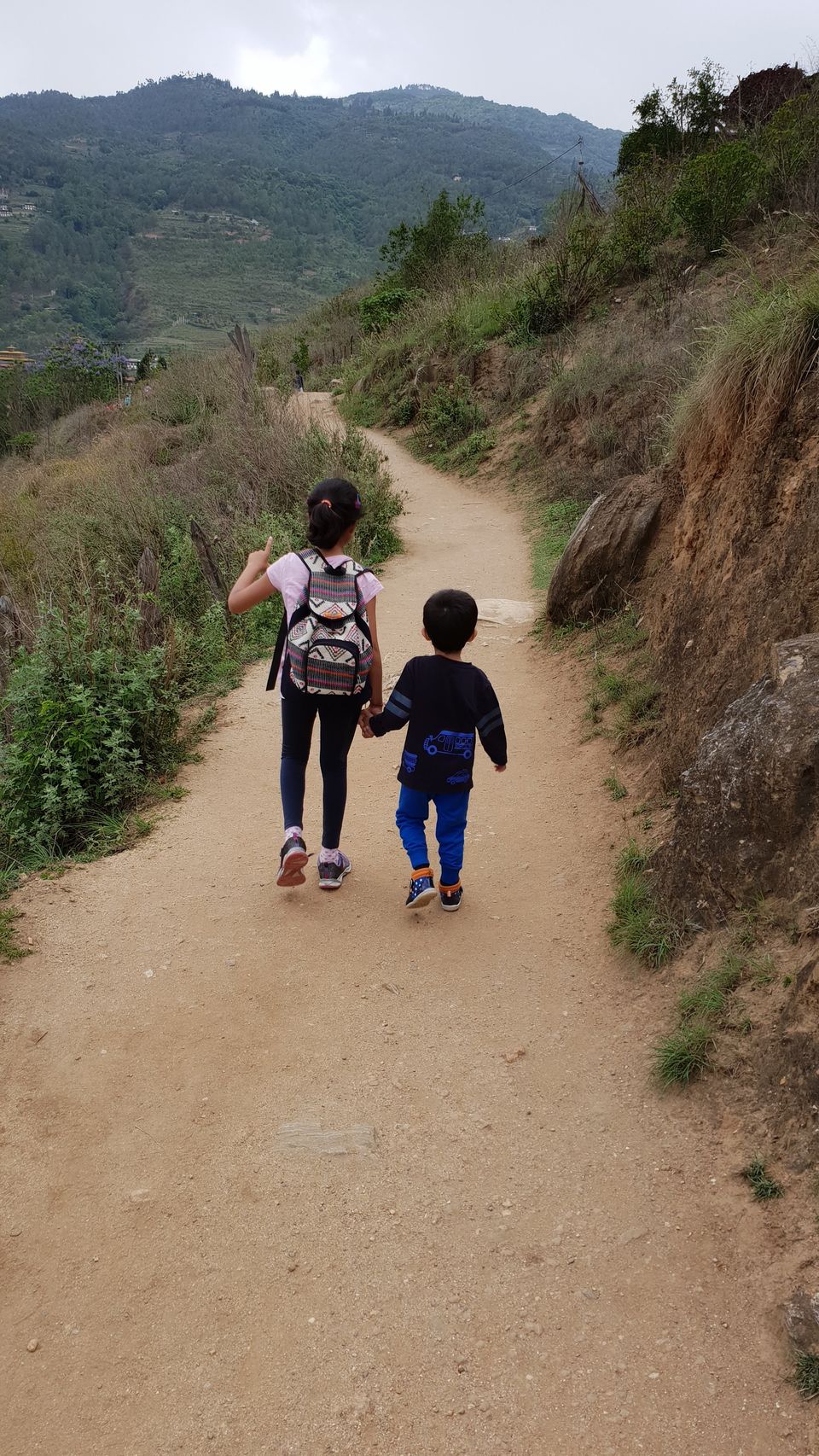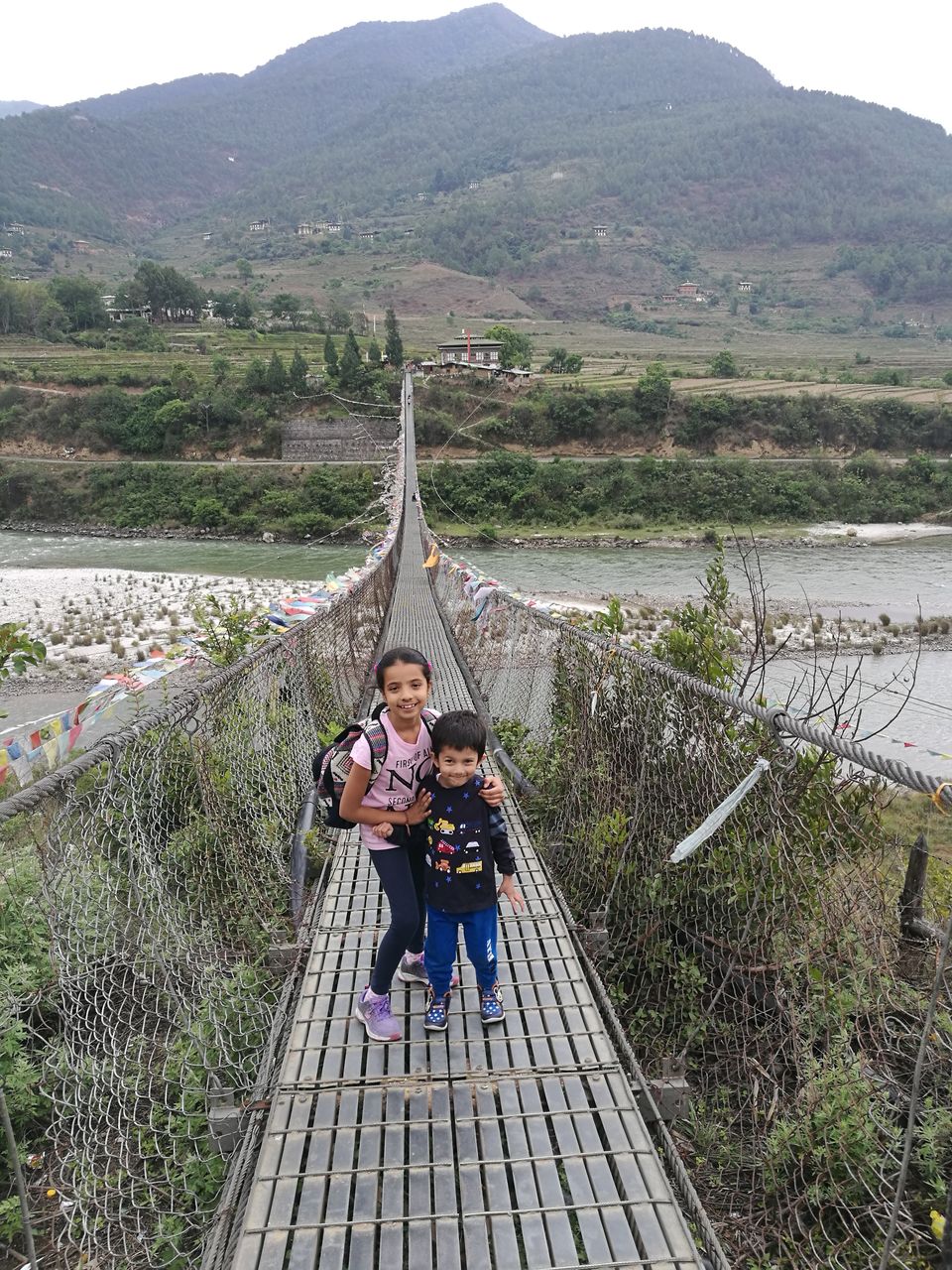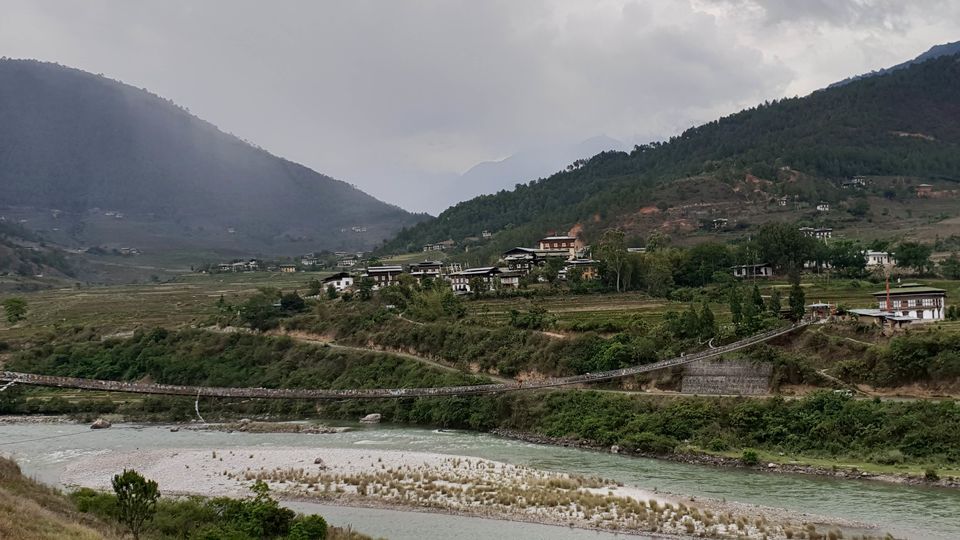 Then we headed to Lobesa hotel. In dinner we ate Bhutanese food - cheese momos and organic vegetable. from my room window was a beautiful panoramic view of field with step farming

Day 4
Next day we went to trekking. We left early morning. Me and Mr Karma uncle(our guide) were the first one to finish the trek. While I was trekking, I saw many insects. I loved the part when we were climbing up. I also slipped sometimes. It was a 45 min uphill hike to a beautiful stupa. It was built I honor of Crown Prince Jigme Kheser.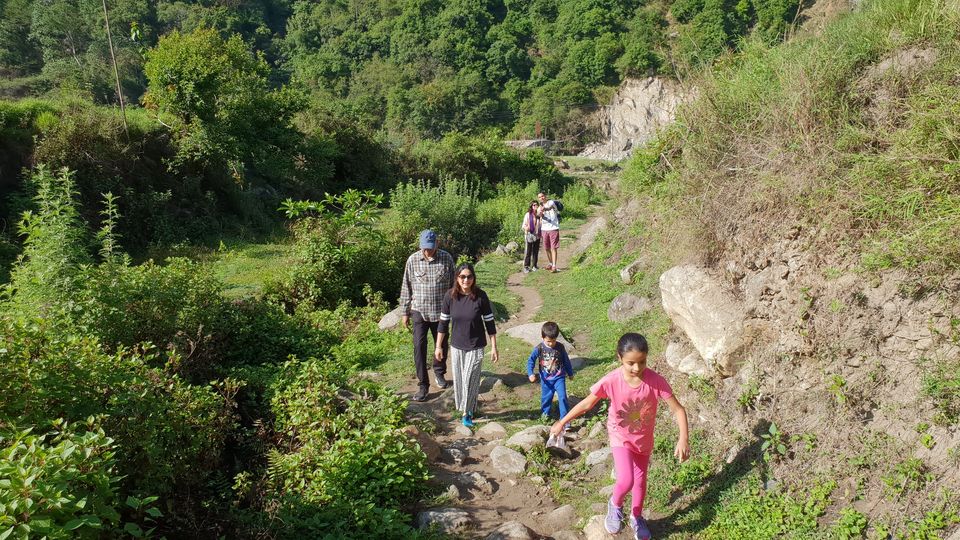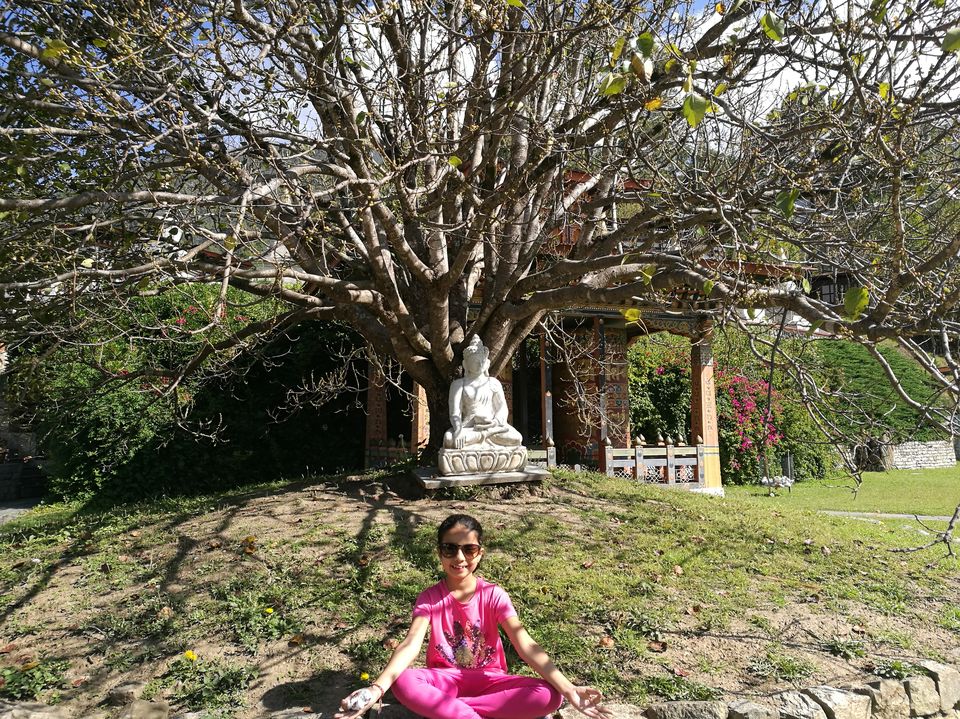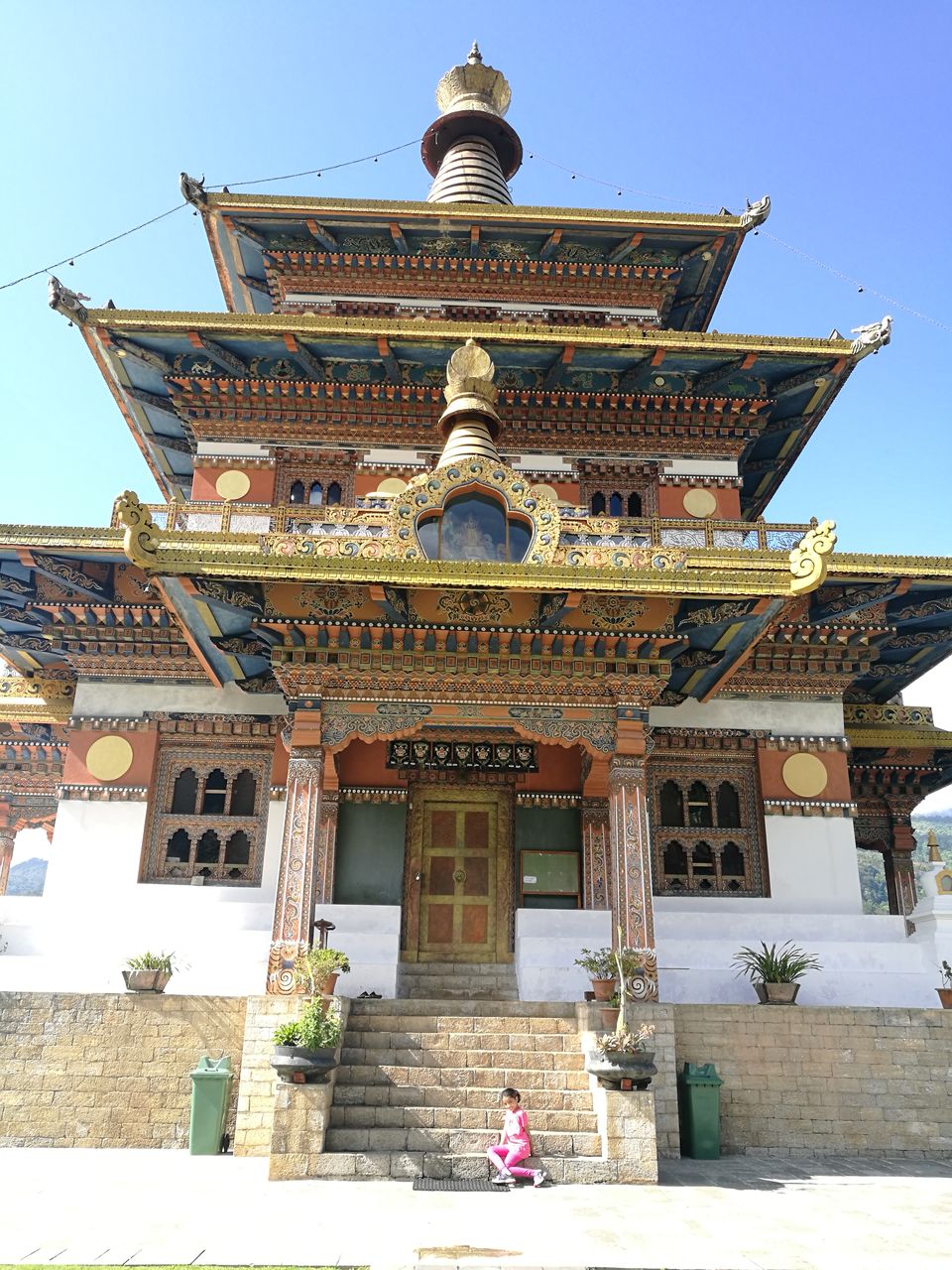 Then we went to the hotel for the breakfast. After relaxing for some time we left for a family picnic on the banks of River Mo Chhu. I went in the river with my cousin. Do you know the water was freezing cold? We had packed lunch that we had after playing some games. It was again yummy Bhutanese food. After that we left for Paro.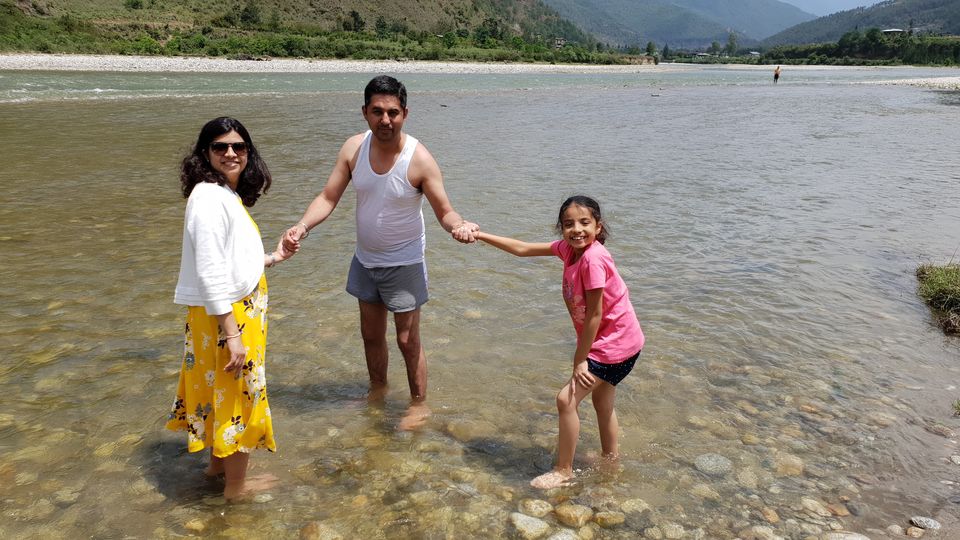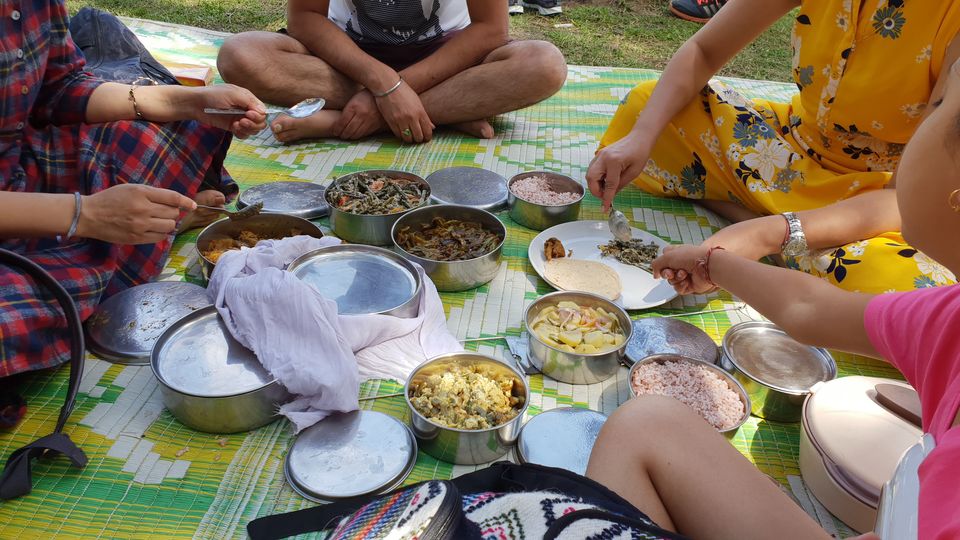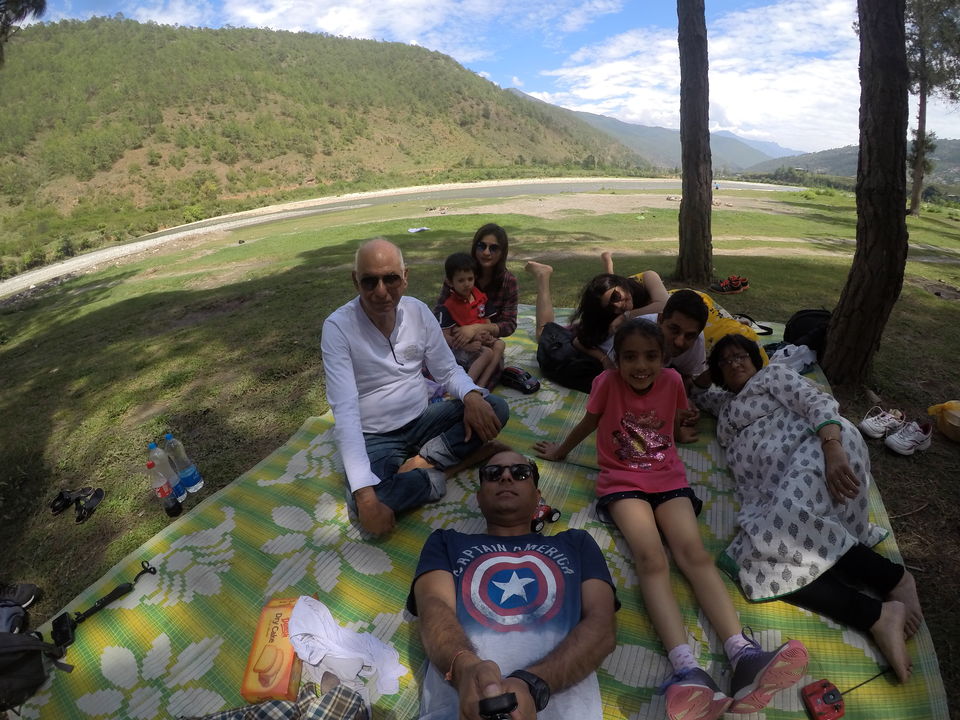 Day 5
Then came the much awaited and the lime light of the trip – Trek to Taktshang Monastery (Tiger Nest). It was a total trek of 9 km. Tiger Nest monastery is a sacred Buddhist site. It was constructed in 1692 around the caves where Guru Rinpoche first meditated. When I first saw the Tiger Nest monastery from the base, I felt nervous and was not sure if I would be able to reach the top. My dad got me a stick so that it becomes easy for me to climb up. The path to monastery had hairpin bends. We started our journey quite fast. Although it was a sunny day but the tall trees and the rhododendrons flowers protected us from the sun. After trekking one hour we reached the middle point. There we took some rest and gained energy for the second half and then started again. When we reached the view point I really got upset to see a big ladder of stairs. But the sight of the monastery kept me going. I was refreshed to see the huge waterfall. Then we went inside the monastery and visited all the temples and headed back.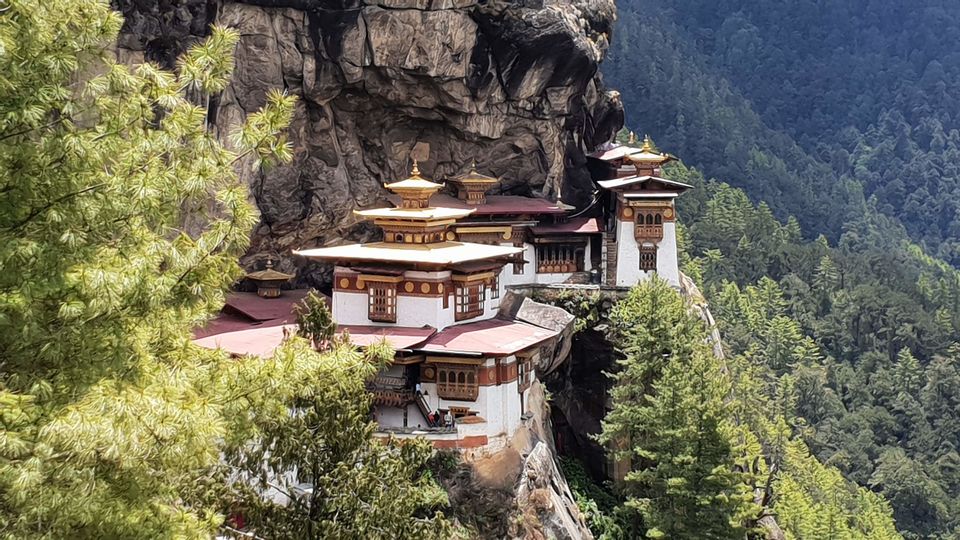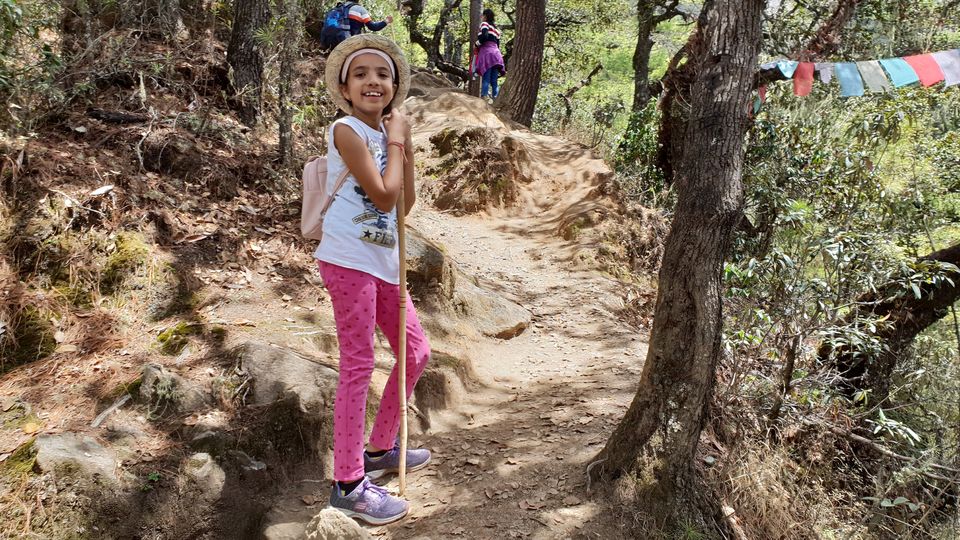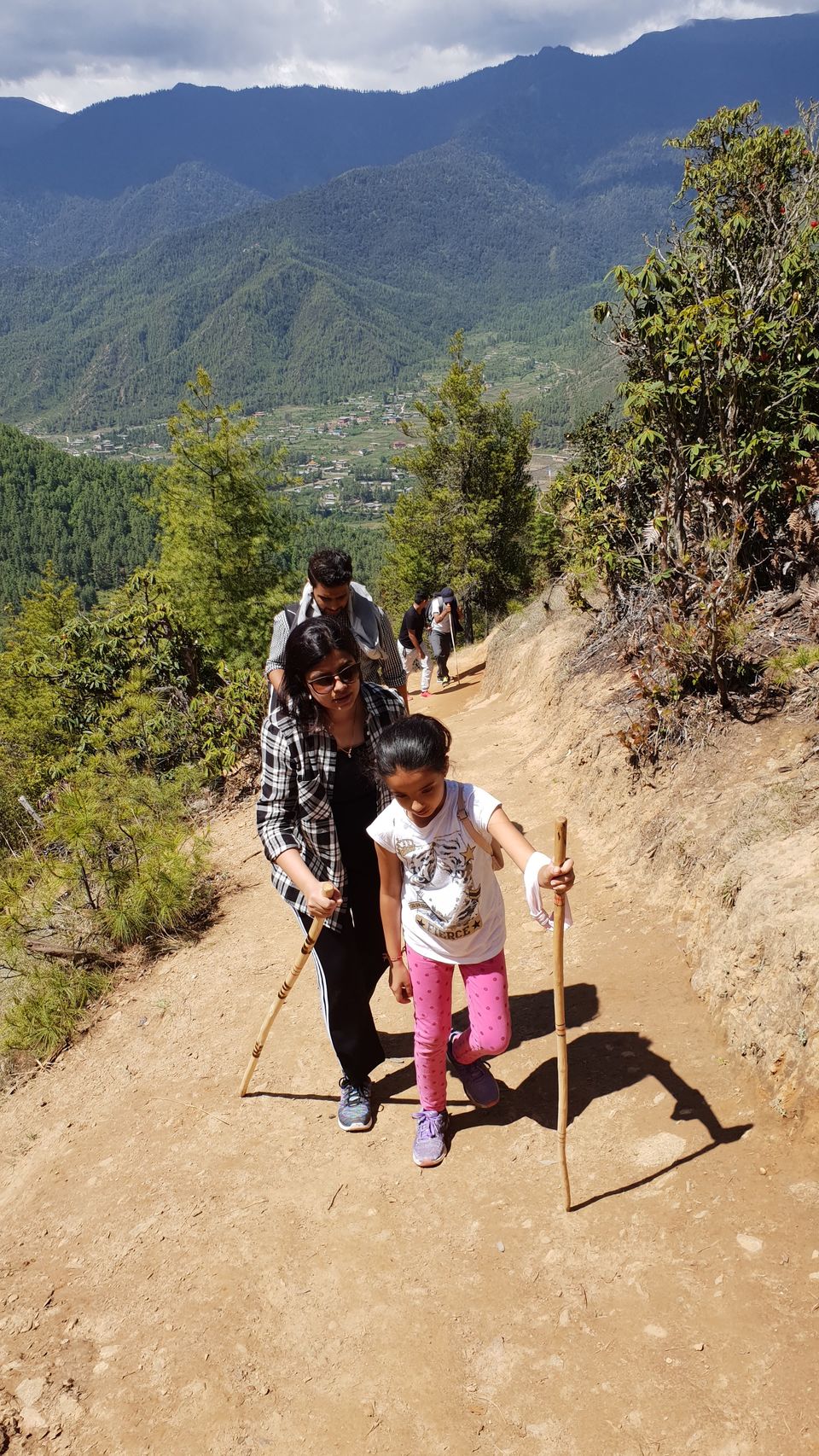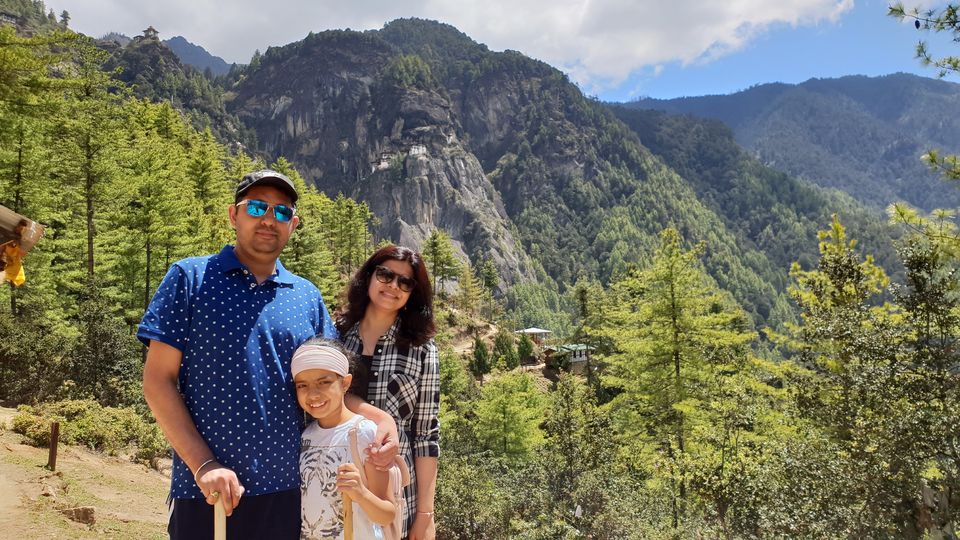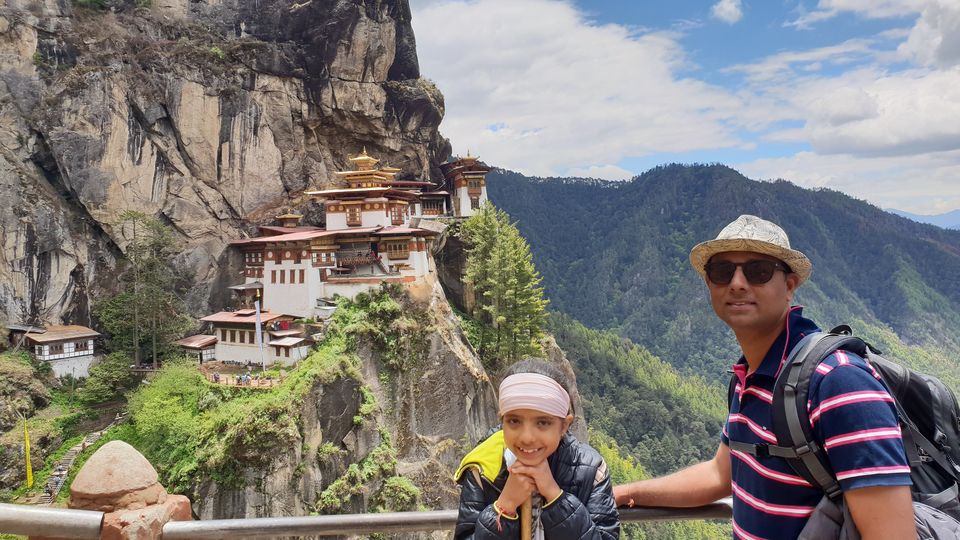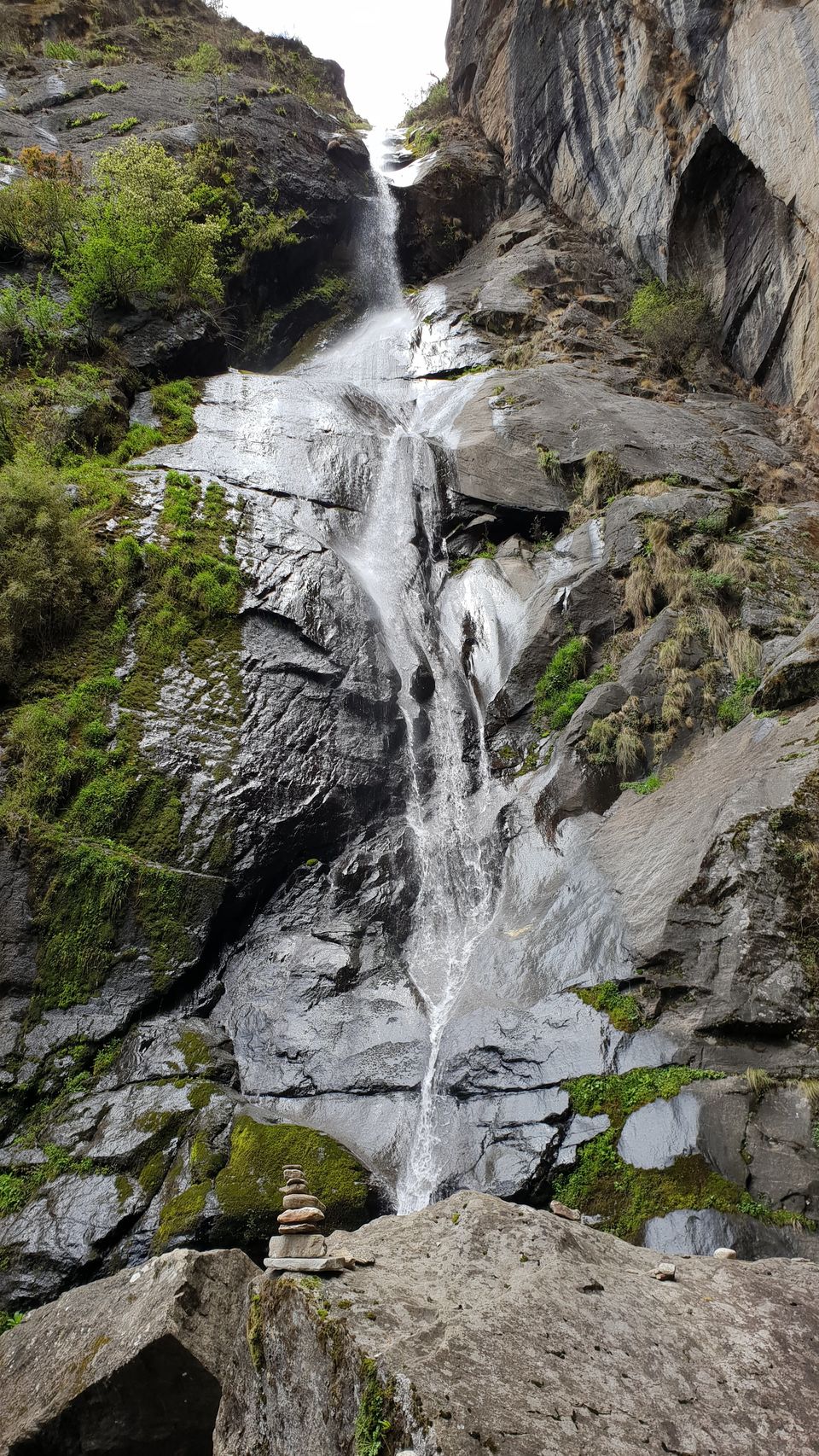 Day 6
It was our last day in Bhutan. This time while returning back to india our flight went over the Himalayas and we got to see a clear view of Himalayas including Mt. Everest. It was a memorable trip.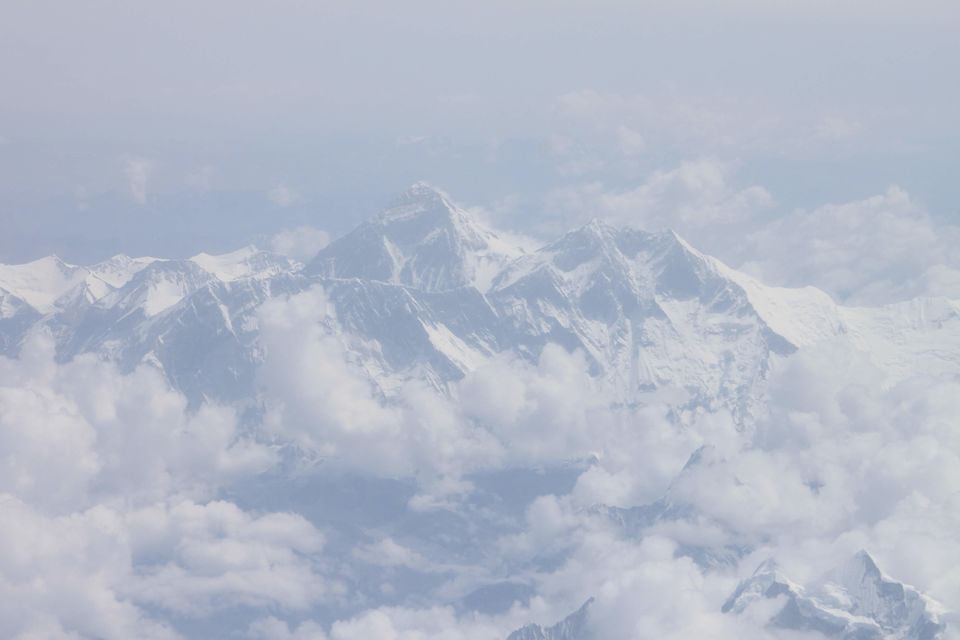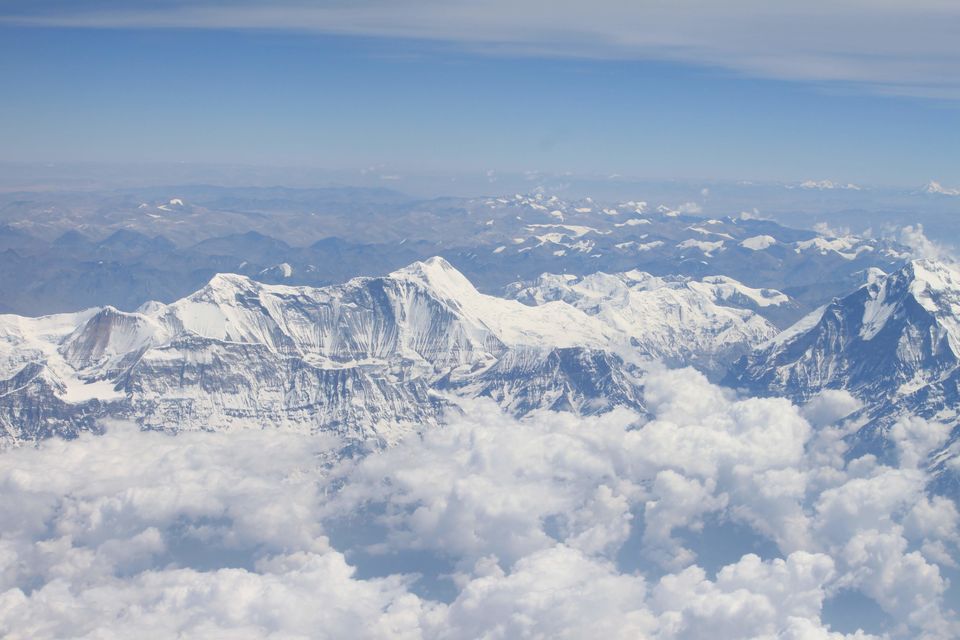 before i end my trip i want to thank my parents and my family to make my this trip a memorable one and also our Guide and cab uncle ( Mr. Karma ) and our tour planner ( Ms Yamuna , based in Bhutan ) to be very kind and loving. I also am very happy to see all of the people of that country how they love their country and are committed to keep it clean and maintain its natural beauty. i am so amazed to see that people dont honk for even once in that country where i went , respect people walking on streets and allow them to cross streets first always. Thank u Bhutan once again.