Ever thought how wonderful it would be, to wake up every morning in the lap of the Himalayas and sip on lemon-honey-ginger tea while living with a bunch of enthusiastic people? Ah well, might sound like a utopian world but that's what Karyashaala is all about!
To put it in simpler words, Karyshaala is for the new age traveler who wants to work from any part of the world with the flexible, yet proper workplace. Karyashaala is a home for all such travelers where one can work with all amenities and also enjoy a life 'out of the box', creating a perfect integration between work and life through a community of working travelers.
What does Karyashaala have in store?
Karyashaala (an initiative by the Experiential Living Project) is one such co-living and co-working space nestled amidst the breathtaking hills of Bir, Himachal Pradesh. This co-working & co-living space is an abode for freelancers, digital nomads, travelers, writers, designers, entrepreneurs who require work resources, guidance, adequate setup, and infrastructure which would be suitable enough to work.
A good enough place to tickle your wanderlust bugs, this place offers the perfect ambiance to live for those nomads and entrepreneurs who are seeking a wandering life in the hills.
'Like all things of value in this world we believe that work is also something that gives the best results when shared and enjoyed with like-minded people.'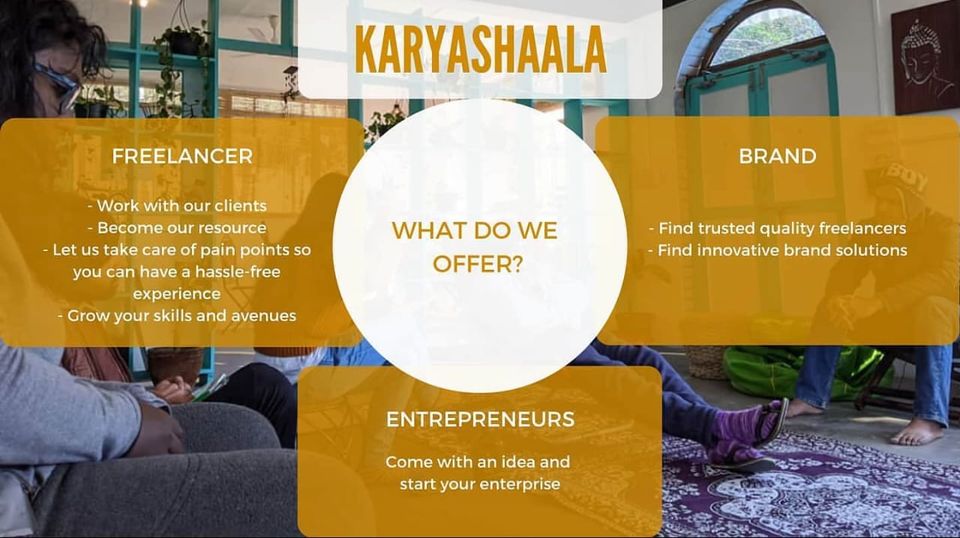 Over the last few months, Karyashaala is hosting this amazing Co-Create Program for all creative souls aspiring to break free from the mundane city life and breathe in some Himalayan freshness.
An amazing 15 days' curated program, Co-Create is a platform for those who believe in themselves. The program fees and accommodation, as well as required guidance from expert mentors, will be provided at Karyashaala, which is sponsored by the Experiential Living Project. Participants will be brainstorming, ideating, finding solutions to various problems in branding, technology, design, marketing and much more!
The focus of the program is to create an ecosystem for Entrepreneurs/ Creators/ Freelancers; where your ideas are shaped, gaps are identified and a way forward is crafted. At the core of the Co-Create Program lies the need to identify skills and collaborate with other creators. All the Co-Create sessions will be fuelled by brainstorming activities, mentor collaborations, and focused on self-development.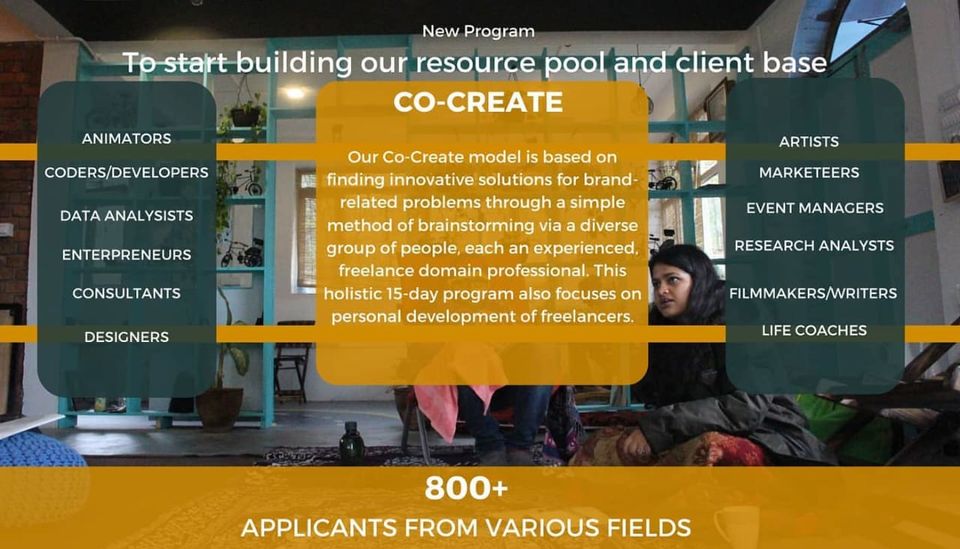 What all will be covered in this program?
1. The program fees, mentorship, role model visits, and everything are sponsored by the Experiential Living Project.
2. You will be provided a sponsored accommodation in a 4 Bed Mixed Luxury Bunk at Karyashaala in Bir, Himachal.
3. You will get access to a dedicated Co-Working space 24 X 7 which has a 20 MBPS dedicated leased line.
4. Co-Working space is equipped with B/W as well as Color Printers and has a 24 X 7 power backup.
That sounds amazing, right? And well, while food isn't covered in this program, you can always order something at the in-house kitchen or just cook your own meal and share it with your new bunch of friends :)
How to reach Karyashaala in Bir?
The property is located at a distance of around 1.4 KM from the Bir More Bus Stand and you can take a cab or get on any bus that is going towards Chaugan. Ask them to help you get down at Karyashaala. If your drop is at the Tibetian Colony Bus Stand, then you can either walk or take a cab till Karyashaala.
You can find the exact location to navigate it in Google Maps: https://goo.gl/maps/DFYoz3mfyzKp52P78
So, are you ready to leave the chaos & cacophony of the urban life and soak in the pristine Himalayan beauty while nurturing your creative cells?