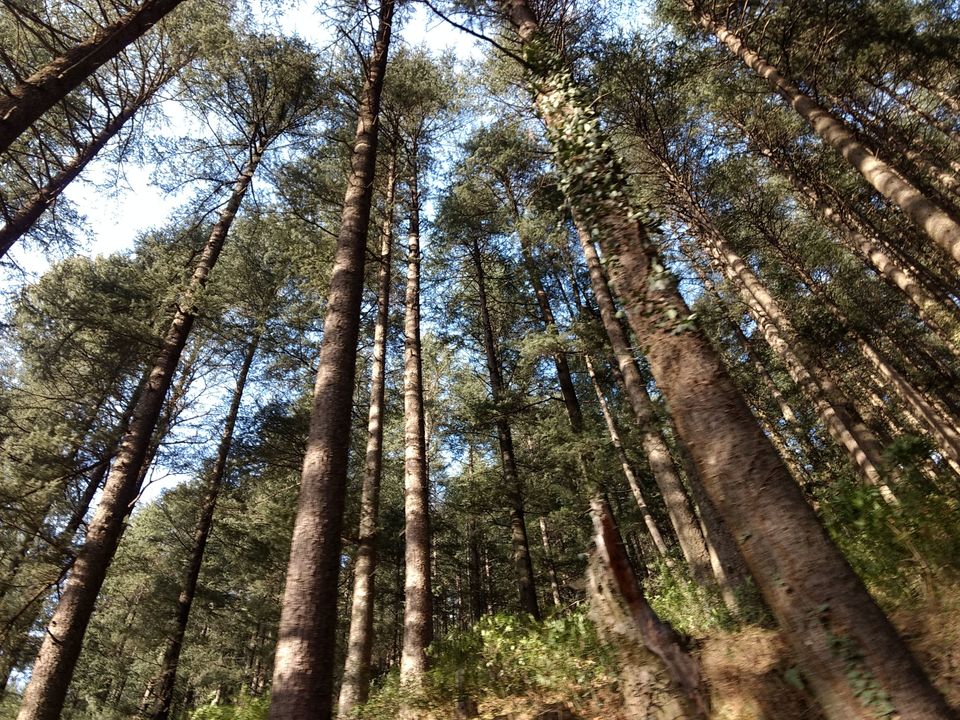 Most people I talk to these days are looking for a meaningful escape, away from the indistinct corporate setups of swathes of people performing the most mundane and thankless tasks. What we need today is more than just a sightseeing vacation. We need to feel like we were part of a process of growth, and that we left a mark in where we went. So a trip is no longer just a trip. It's an experience and a story of the untrodden.
And Mudhouse "Alternate Living Project" in Jibhi seemed to offer me just that. Imagine waking up and stepping out of a self-created, largely organic shelter surrounded by lush green trees, patches of paddy fields, clear, rustling streams and being part of a community that believes in Sustainable Development. Imagine going back to the basics and reliving an era of simplicity. And imagine going back to that very spot after several years and telling your kids that you built that mudhouse!
So I'm all set to join the "Alternate Living Project" this June, where my days will begin with the warmth of a Yoga session and end with the satisfaction of getting myself dirty, building a mudhouse.
If you're looking to join in the experience, below are a few key things you should know:
1. The project is invite only and you need to apply for the same when the applications open for the next batch. The team leaders – Rahul K Bhardwaj (founder and creator of Mudhouse Experiential Hostels), Rahul Koppula (serial entrepreneur and co-creator of Mudhouse Expedition) and Anuprerona (Program Manager) – will screen the applications and revert.
2. You are required to give a minimum commitment of 15 days. The longer, the better.
3. The construction will be led by Mr. Shankar Ghosh who believes in the Alchemy of Self by Seva and Celebrations. It may involve the use of mud, bamboo and stone.
And if you're wondering what's in it for you:
1. You get to build your own shelter, and cultivate your own food. Basically get closer to nature than ever before.
2. Basic food and stay will be covered during the stay.
3. Trekking/hiking/exploring (once a week), bonfire, music sessions, brainstorming sessions are part of the experience.
4. Several complimentary workshops by visiting experts including Pottery, Ceramic Art, Filmmaking and Photography
5. Free stay for 7 days at any Mudhouse which can be availed throughout the year
6. Priority access to be a volunteer at all our upcoming Mudhouse Experiential Hostels
7. Be a family member of one of India's fastest growing Travellers' Hostel-based community
This project will be replicated throughout the year, in multiple locations. If you are interested in getting one built at a desired location, contact any of the team leaders. Even if you can't spare those 15 days, you should still visit the Mudhouse Experiential Hostels and if you're aren't convinced why, follow them on Instagram and check out their feed.
For more travelogues from the girl who "quit her job to make memories with the most important people in her life", check out my blogs here.