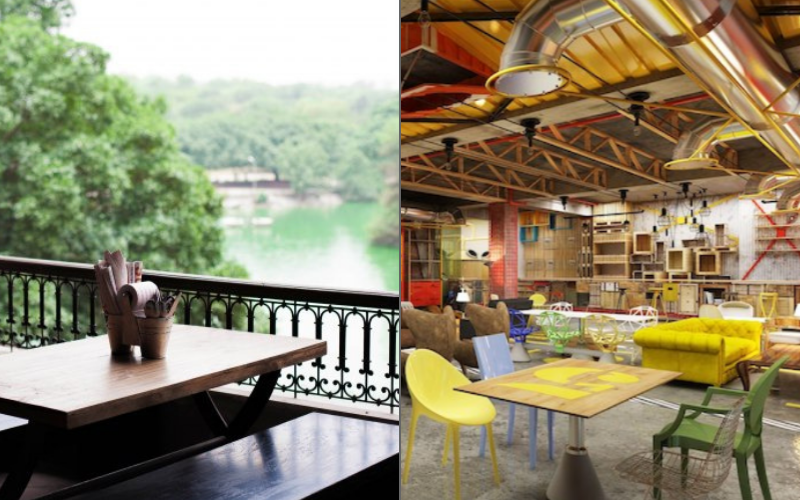 Working from home or your hotel room in your pajamas seems to be an lucrative option until the boredom and the distractions start kicking in.
Whether you are a freelancer or a working traveler, you need to break-out from time-to-time to socialize, soak in some inspiration and shatter the monotony.
What better way to do this than over a cuppa hot coffee, delicious munchies and great conversations?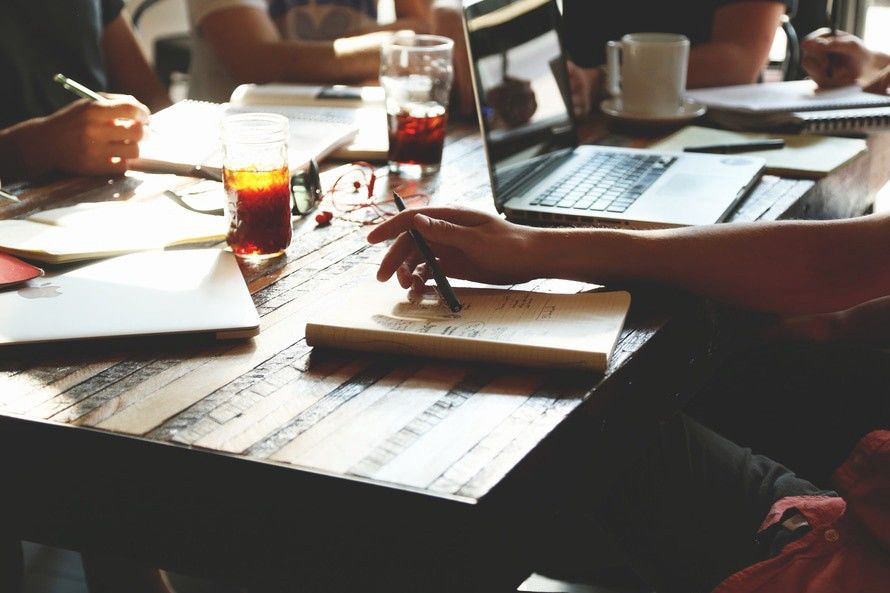 Delhi peeps, here is the list of cafes that have some crackling vibes, high-speed internet, pretty décor and a host of other facilities.
1. Kunzum Travel Café
Stir up conversations with fellow travelers from all over the world or share your own travel chronicles. Chalk out a new itinerary or just snuggle up in a corner of the library reading books or pen down one.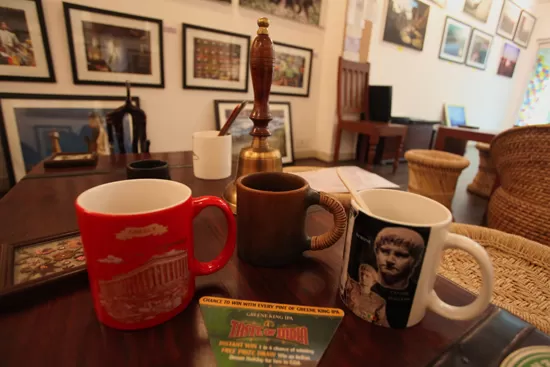 Done up with vibrant wall paintings and travel pictures, this innovative travel cafe offers a well-stocked library and free wi-fi.
Where: T-49, GF, Hauz Khas Village, New Delhi.
Cost: Pay what you want.
Timings: Tuesday – Sunday, 11:00 am – 7:30 pm
Highlights: This exclusive cafe offers beverages, cookies, and free WiFi but visitors are not charged, they are encouraged to drop in whatever amount they feel like.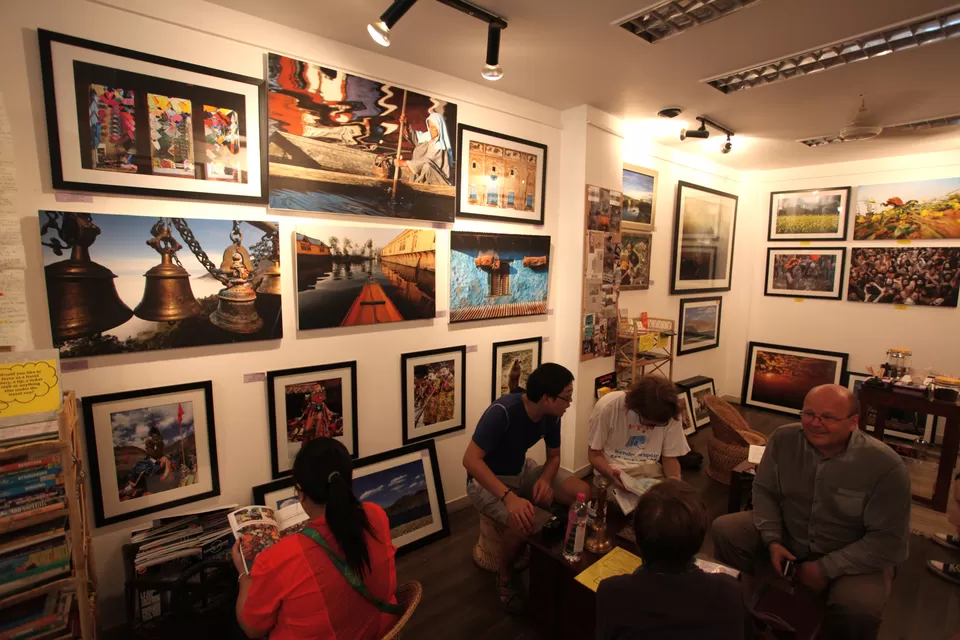 2. The Immigrant Café
A brick-walled old warehouse themed coffee-shop and bar Immigrant Café offers two levels for working out.
During the day, you'll find plenty of expats working out of this cultural-social-business hub.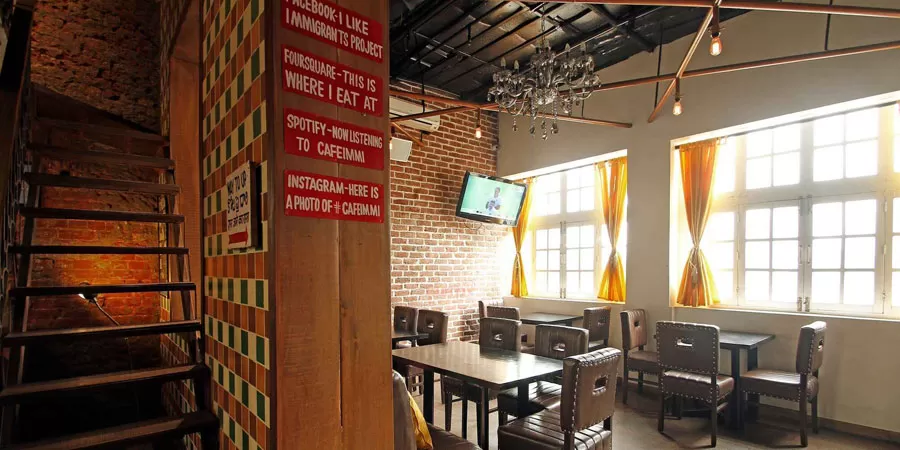 Where: B-45, First Floor, Inner Circle, Connaught Place, New Delhi.
Cost: Rs. 1300 for a meal for two.
Timings: Monday -Friday 11 am- 12 am
Highlight: Free WiFi, networking with working intellectuals from different fields.
3. Qahwa Cafe
This simple, old-school cafe offers some scrumptious dishes to kick-start any project with a power-packed meal throughout the day. Pancakes, waffles, and eggs all day! High-speed internet, abundant charging points, and a peaceful environment, make it a great working space.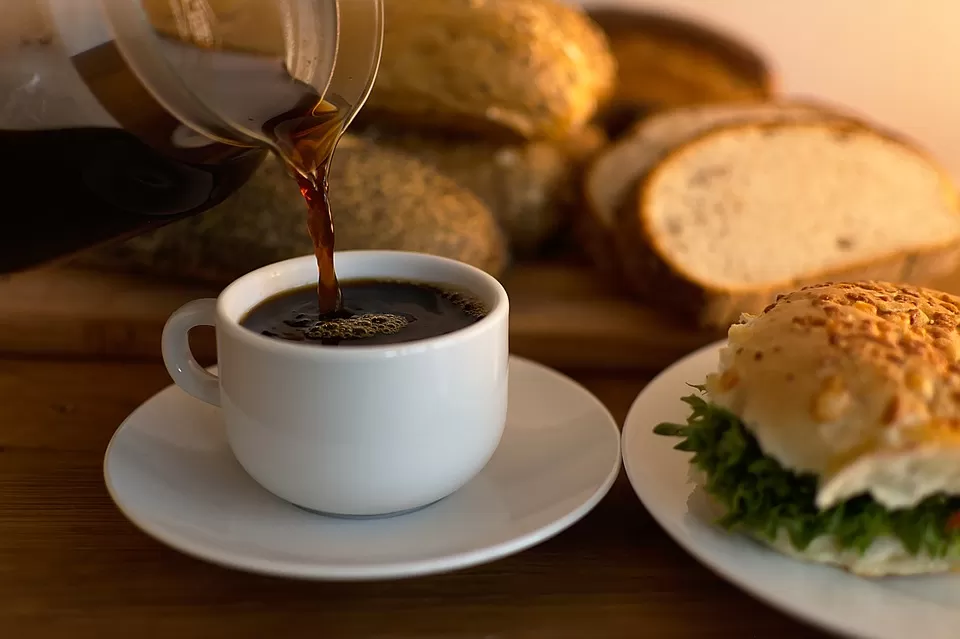 Where: C-14, Ground Floor, Community Centre, Market, SDA, New Delhi.
Cost: Meal for two approximately costs 800 INR.
Timings: 7 am -11 pm
Highlights: One of the rare cafes that opens as early as 7 am, perfect for early-birds who wish to get to work with a scrumptious breakfast spread. 25 MBPS internet speed and a 10 percent discount for working people on the menu.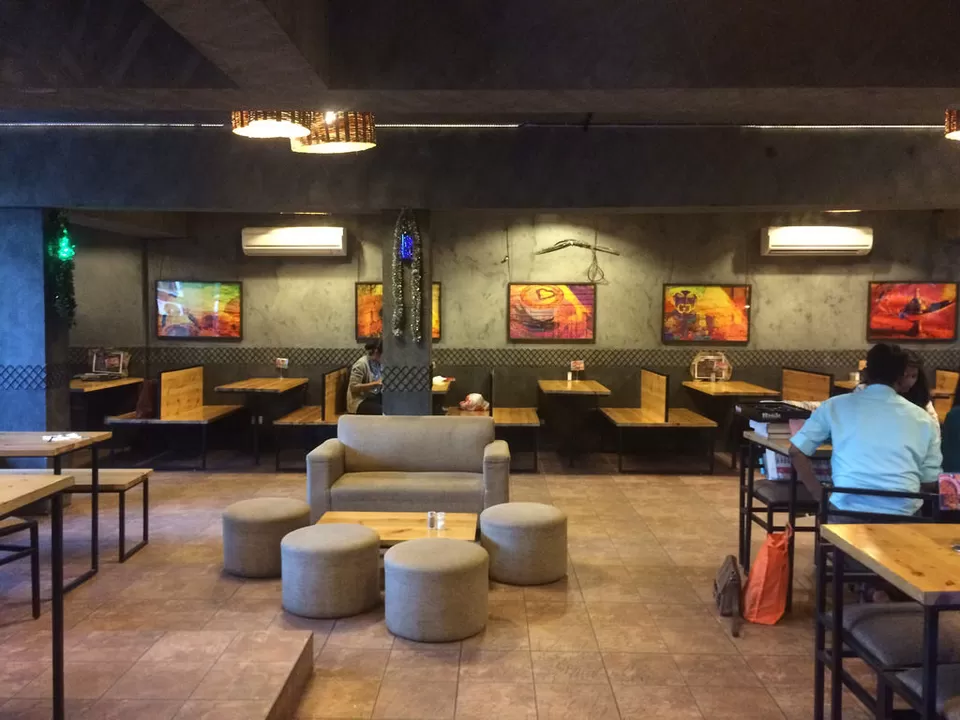 4. Rose Cafe
An ode to the dreamy, poetic, little cafes of Paris, Rose Cafe with pink interiors and romantic vibes unleashes the reins on your creative spirits.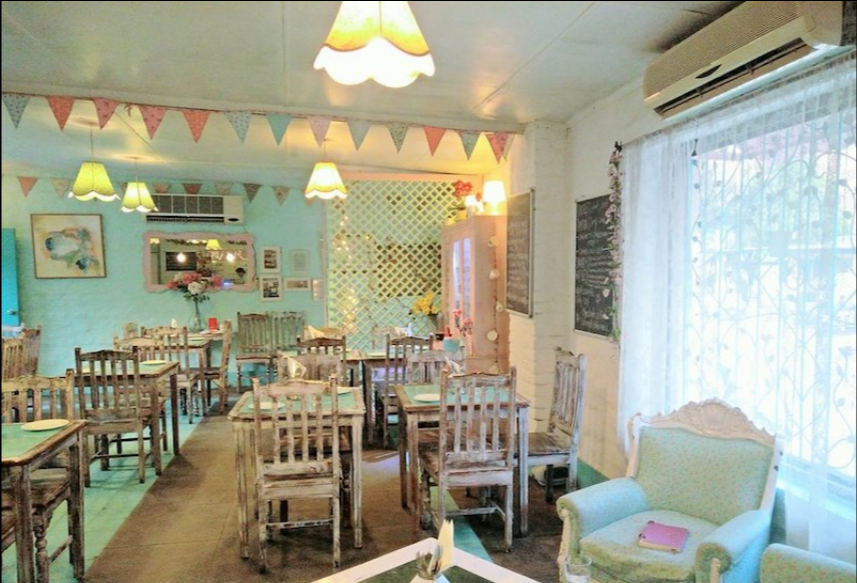 Choose from 'All Day Breakfast' or the 'High Tea Menu'.
If you need a break from work or face the dreadful creative block, engage in a game of scrabble with co-workers at the cafe, you might make some new friends.
Where: 2, Westend Marg, Saidulajab, Saket.
Cost: Rs. 1,000 for two.
Timings: 12 Noon to 9 PM
Highlights: Board games, outdoor seating, vegan food options.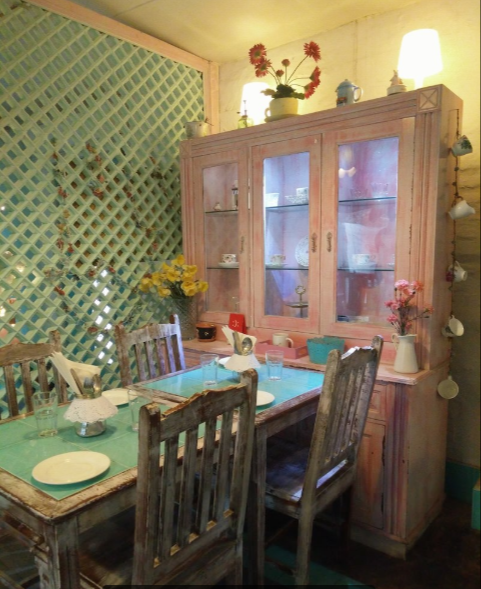 5. Social, Connaught Place and Hauz Khaz.
The Social franchise has created a niche for themselves as a dynamic working space that attracts office goers and freelancers looking for a quiet environment to work and conduct business meetings. Remember the Ranbir-Deepika starrer Tamasha?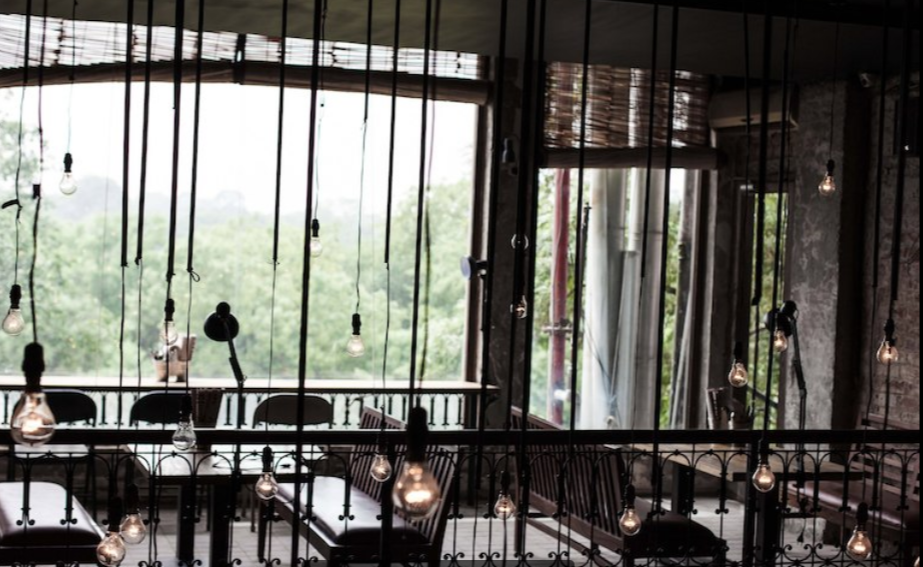 Where: 23, 1st Floor, odeon Building, Radial 5, D Block, Connaught Place, New Delhi and 9-A & 12, Hauz Khas Village, New Delhi.
Cost: 5,000 per month for the membership or 1300 for a two-people meal.
Highlights: They have everything you need such as Wi-Fi, printers, stationery, lockers, conference rooms and cafe-style seating that are offered against a monthly fee.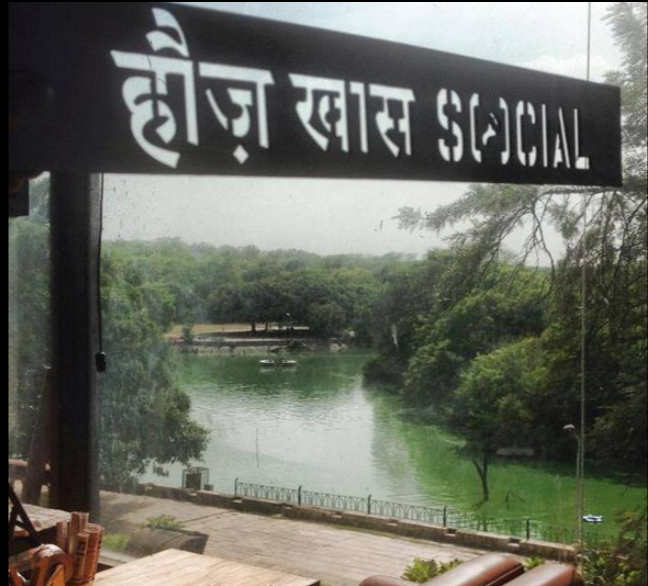 6. Darzi Bar and Kitchen
A tailor-themed restaurant, head here any time during the "working hours" and you'll witness a buzzing crowd of workaholics busy on their phones or typing away on their laptops. Productivity is in the air here and you can bet it's contagious.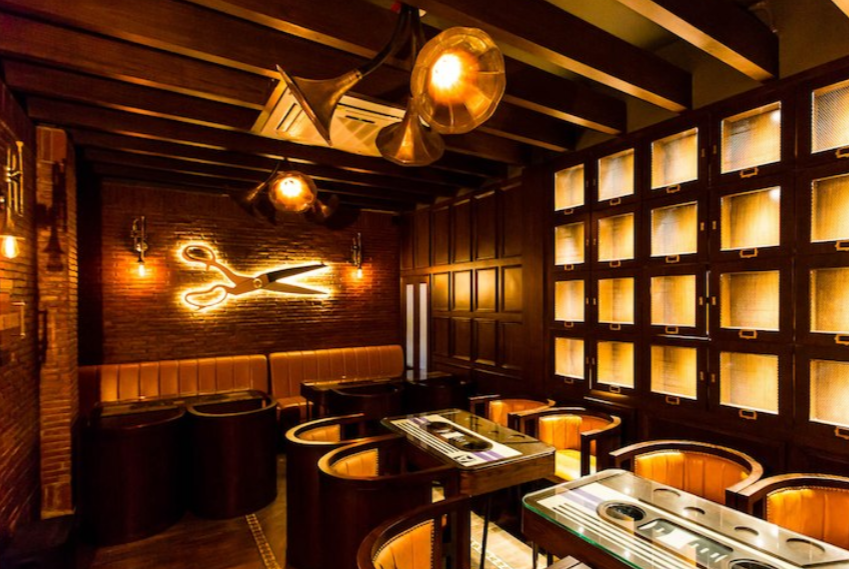 Where: H-55, 1st Floor, Outer Circle, Connaught Place, New Delhi.
Cost: INR 1000 for a meal two.
Highlights: Networking with creative people, beautiful cozy interiors, discounted co-working menu.
7. Flyp @ MTV
If music fuels productivity for you, then get high on music at this one-of-it's kind cafe.
Soothing tunes during the day will give your ears a break from the constant clients changes and month end bickering for payments, let your hair down in the evenings with rocking musical performances.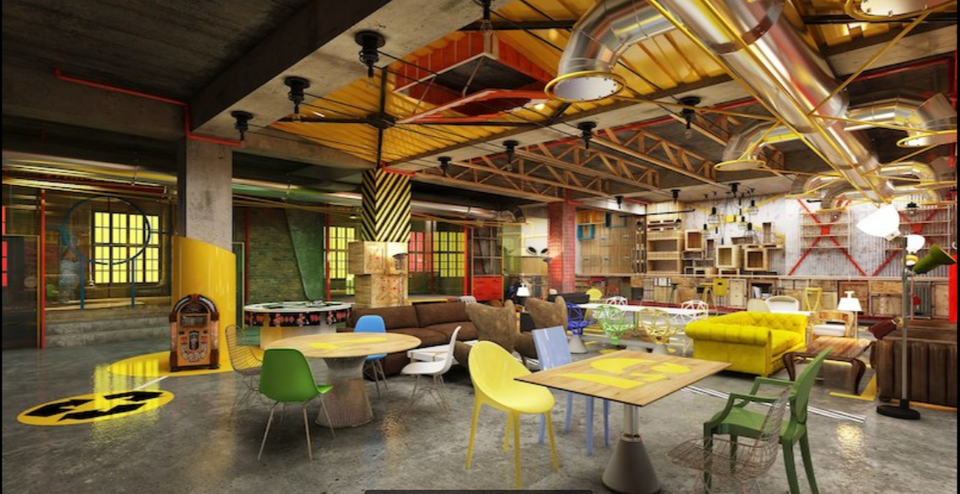 Where: N/57 & N/60, 1st Floor, Outer Circle, Connaught Place, New Delhi.
Timings: 11 am – 12:30 am
Cost: Rs.450 for a day for co-workers.
Highlights: Special days when they give free tea and coffee to co-workers.
8. Time Machine
If you're looking for a quirky place to work out from that gets your creatives juices churning, how about working inside a gigantic time machine?
Combine work with some chill at one of Noida's most happening night-places that is swarmed by freelancers in the mornings.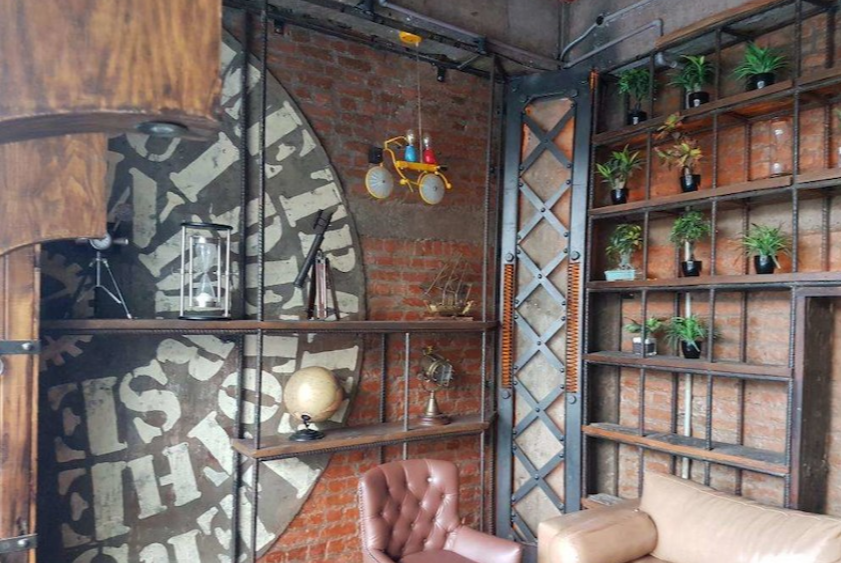 Where: 2nd Floor, Opposite Food Court, Gardens Galleria, Sector 38, Noida. Nearest Metro Station is Sector 18
Timings: Monday to Friday: 11 am – 6:30 pm
Cost: 1500 for a meal for two people.
Highlights: Hoard on some free stationary or work with a view from their floral terrace seating. Free printing, fast wi-fi, exclusive work area. They even have an offer of buy one get one on beverages for co-workers.
Bookmark this list, pack in your laptop, a planner and lots of motivation.