If I had a penny for every time someone told me they wanted to move to the hills and work from there, I would have had enough funds to build a space away from the city madness to fulfil everyone's fantasy. The reality is, however, that most of us dream of it, but the feeling fades as soon as we throw ourselves back into the daily grind. With co-working spaces in India, this is about to change.
Some people can't stay away from the early morning chirping of birds, fresh air and green valleys for too long. They sustain those feelings of running away and eventually pack their bags for good.
This is what happened with five entrepreneurs, who not only shifted base to greener pastures, but also decided to build a co-working space for others who dreamt of doing the same.
So if you too daydream about working from the hills, here's a list of five co-working spaces in India to turn it into reality.
5 Co-working spaces in India that are every traveller's dream
1. Ghoomakad, in Dharamshala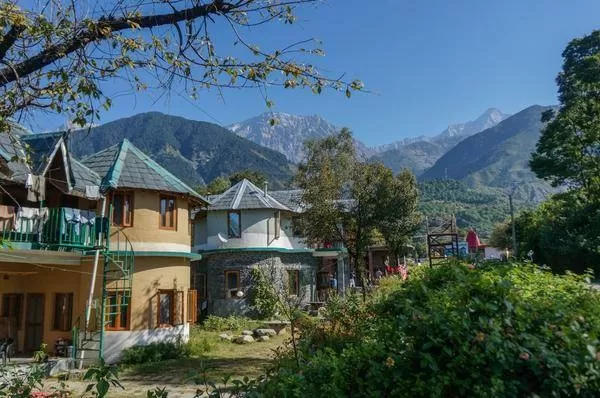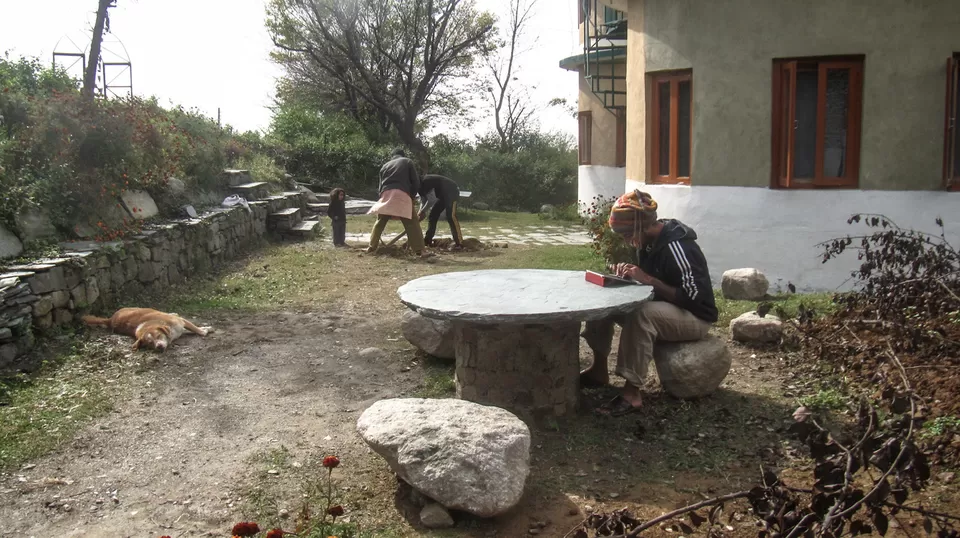 A hackspace or studio, as the founders like to refer to it, Ghoomakad is the ideal place to stay and work from the hills. Located in the agricultural village of Rakkar, Sidhbari, some 8km from Dharamshala town, the property is set against the backdrop of the Dhauladhar range of the Himalayas, near river streams and thriving terrace fields.
The Ghoomakad compound has three buildings, a garden and a camping space. The main working studio has a wooden stage, fireplace, bathroom and storage room, and can accommodate up to 15 people. The residential cottage has two floors and eight rooms, while the third building has three more rooms to stay and a hall, which is mostly used for events.
The folks at the property usually take in residents for at least a month, and expect them to engage in an enriched form of community living while here. There is no hired help, so residents are encouraged to cook their own food and even engage in some organic agriculture.
The cost of living here varies according to the number of current residents. To know more, write to infinity@hillhacks.in.
2. Born Free Cafe, in Old Manali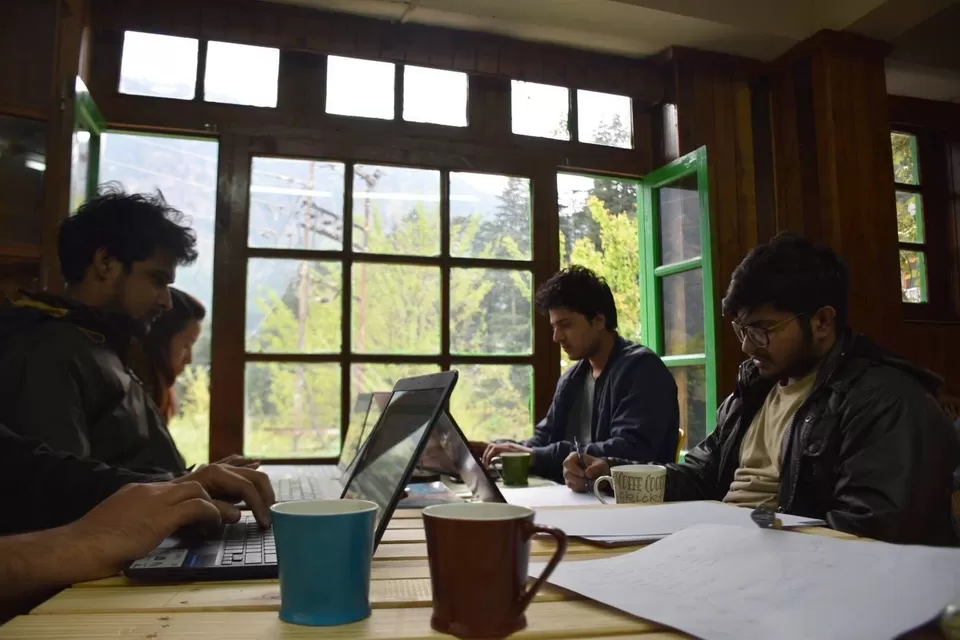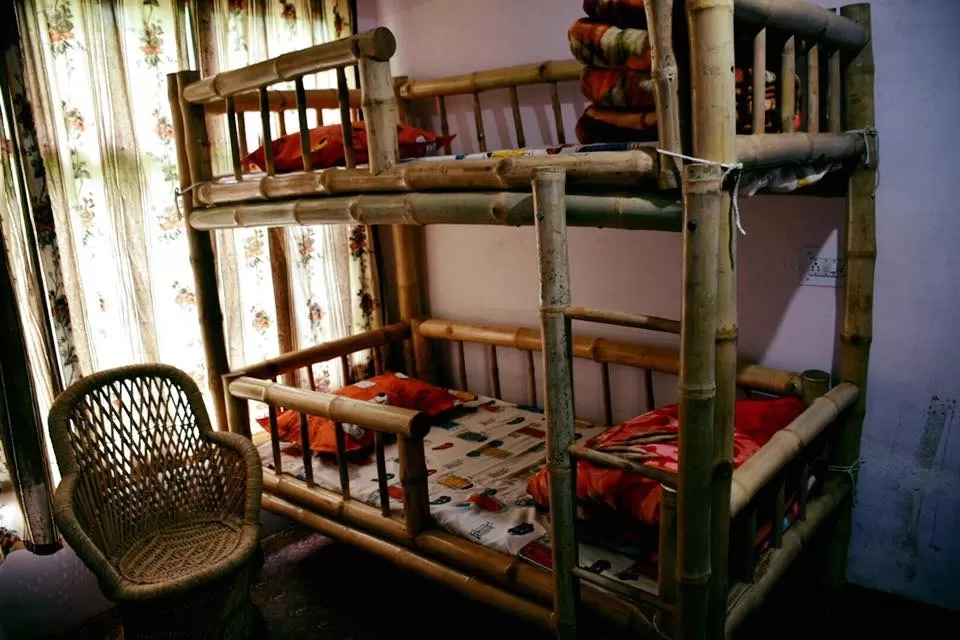 Sachin Aggarwal, the brains behind Born Free Cafe, wanted to work, but not in the drab, boring way that most of us are used to. He wanted to build something "where work does not feel like work". And thus came to life the Born Free Coworking, where for Rs 700 a day, you can get away from your cubicles from anywhere between a week to a month.
Located around 40 metres from the Old Manali bridge, the cafe is located in the central part of town. The building houses a hostel on the first floor and a co-working space and cafe on the ground floor.
Born Free Cafe opened its doors in May 2016. At the basic rate of Rs 300, this co-working space has a nice working space with wooden tables, good internet speed, wireless speakers, a printer and two cups of coffee. If you're looking to stay at the property for a few nights, then you can grab a bunk bed at Rs 500 a night, including breakfast.
For more information, get in touch here.
3. The Pankhasari Retreat, in Darjeeling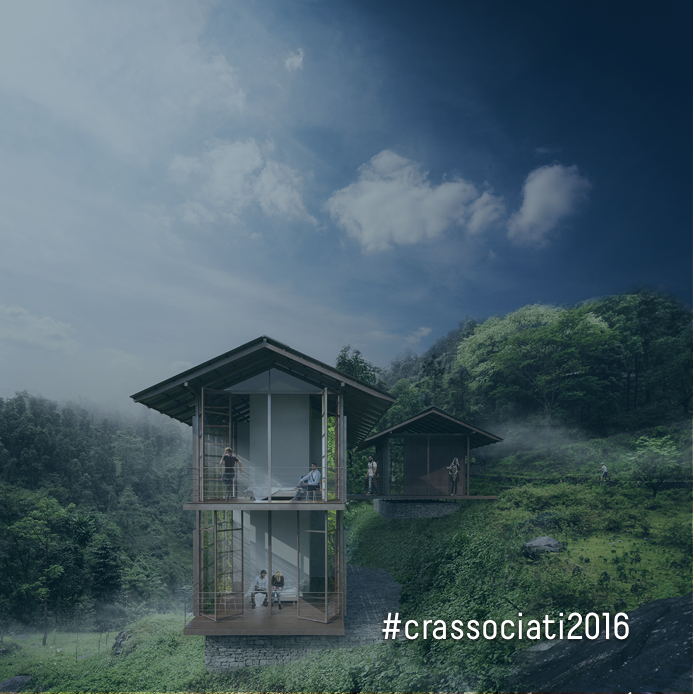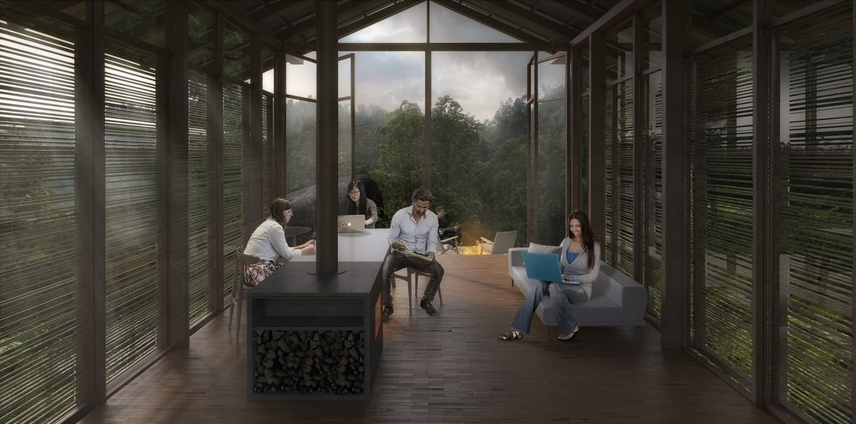 Okay, so this one hasn't opened up yet, but the design and concept seem very exciting. The Pankhasari Retreat is a co-working and co-living space located on a mountain top in Darjeeling, West Bengal. A collaboration between Italian architects Carlo Ratti and Michele Bonino, the two believe that the increased living-and-working flexibility of the digital era makes this project perfect for current times.
The property will be tucked between a waterfall and a river, and will offer all kinds of digital necessities, along with sweeping views of tea estates and crop plantations.
Built by local craftsmen and residents, the property has been designed using local materials. The complex includes residential houses, business and farming facilities and a space to indulge in various kinds of sports. Every unit in the retreat will accommodate three to four people, and will include a living space, bathrooms, a studio, kitchen and two bedrooms.
Construction is underway and will be completed late next year. For more information, write to cm@carloratti.com.
4. Coworking Goa, in Panjim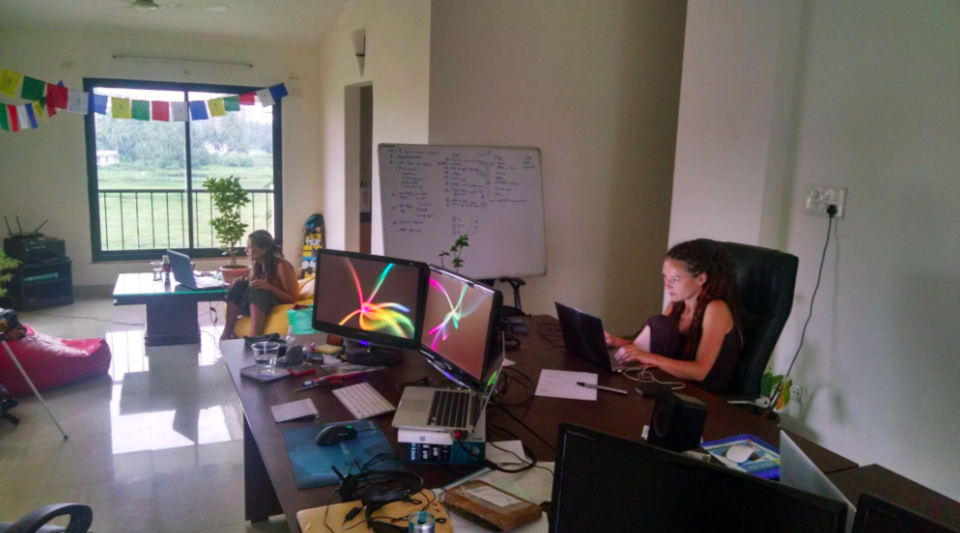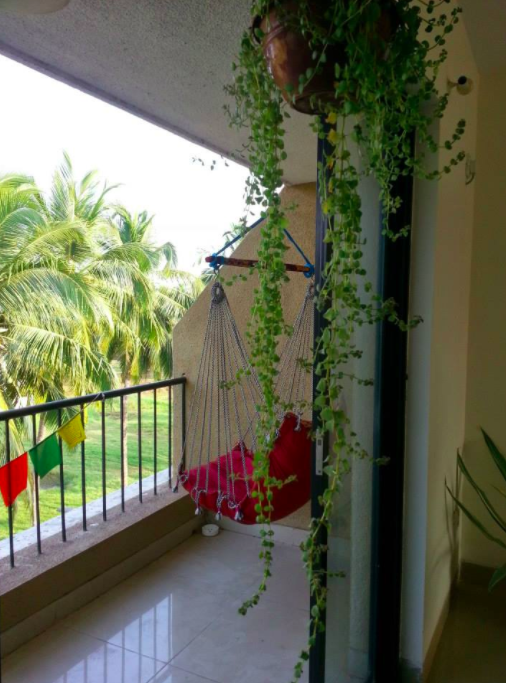 If hills give you the chills, then beaches and their pleasant climate could be better suited to you.
Coworking Goa is a lovely space located at a 10-minute walk away from Miramar Beach, this co-working place offers an excellent place to work in a residential area of Panjim. More than a workspace, it is a "community of creative people". The space consists of an open-plan work area, some conference rooms and a kitchen, where you can make yourself tea and coffee. For more elaborate meals, you can head to the many restaurants nearby.
Easy going and relaxed, this place shows you great views while you're working. And when you need some conversation, you can turn to the many freelancers, writers, developers, designers, artists and entrepreneurs, who also work out of here.
The cost of a one desk space is Rs 600 per day and Rs 10,000 per month. The co-working remains closed on the weekend.
For more information, get in touch here.
5. Magic Space, in Udaipur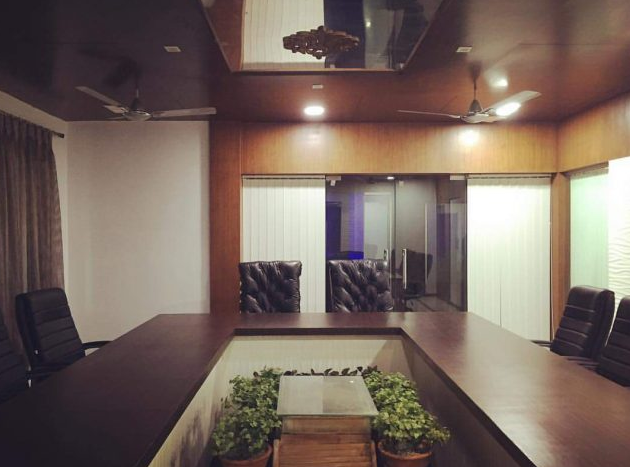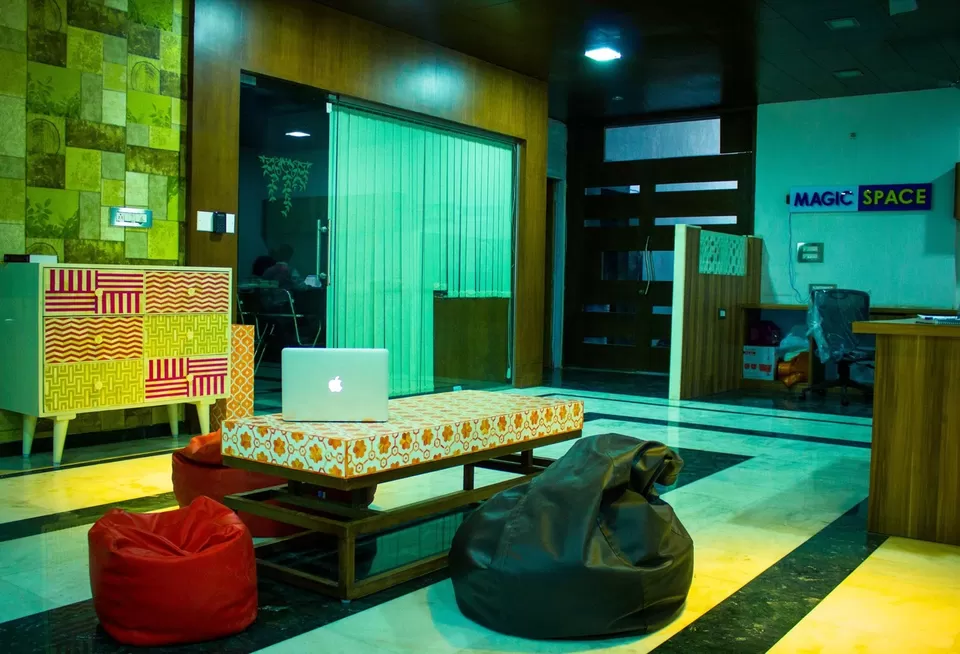 The first ever co-working space in the City Of Lakes, Udaipur, Magic Space, two engineers started this to bring "great people together to share ideas freestyle". Vinav Bhanawat and Pallav Nahar believe that good work is possible in a free, lively and open environment.
Open all day, every day, the co-working offers facilities such as high-speed internet, a workspace with spacious desks and chairs, meeting rooms, a cafeteria and even mentorship programs.
A table for a month will cost you Rs 5,500. For more information get in touch here.
Know of any other co-working spaces in India, away from the city crowd? Tell me about them in the comment section below. Or write about your experience of working in the hills or at a vacation destination here.
Frequent Searches Leading To This Page:-
co-working spaces in india, top coworking spaces in india, coworking spaces in india report