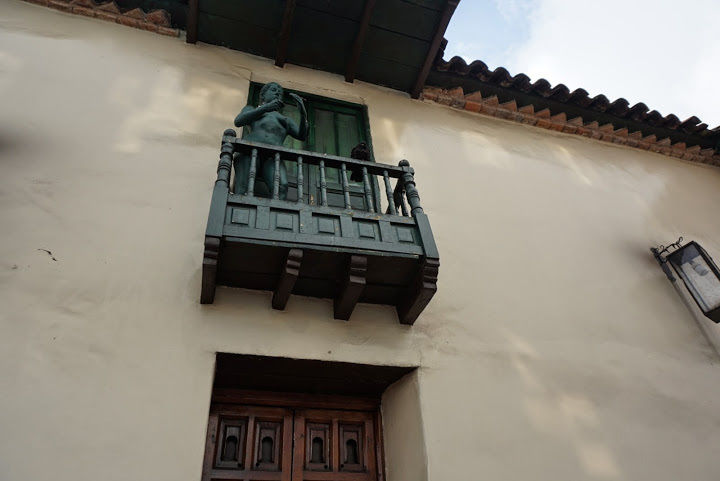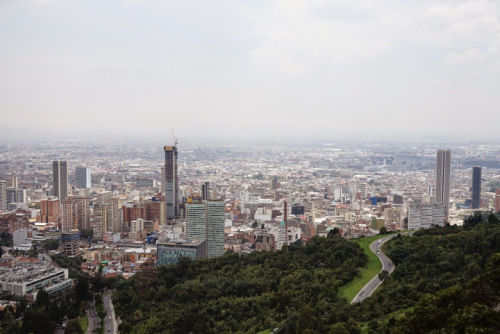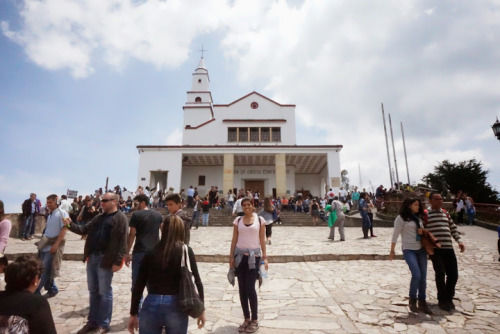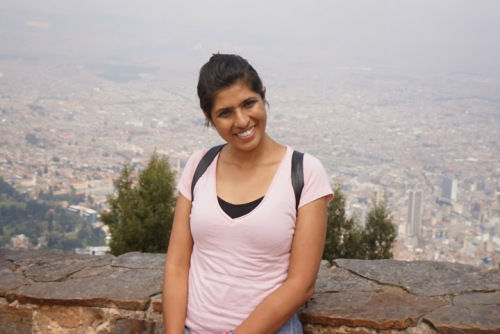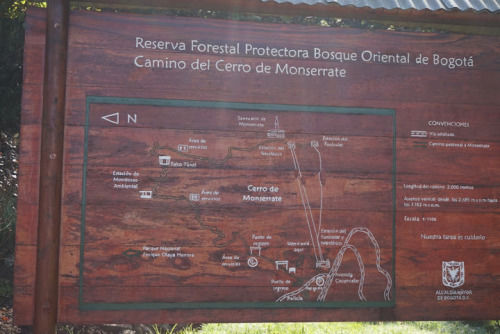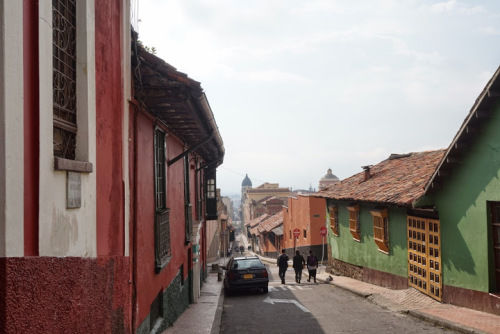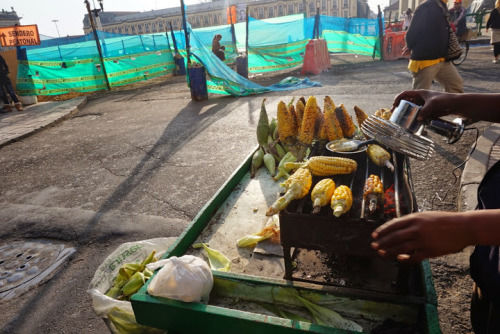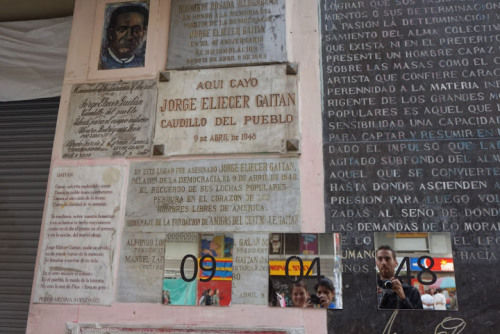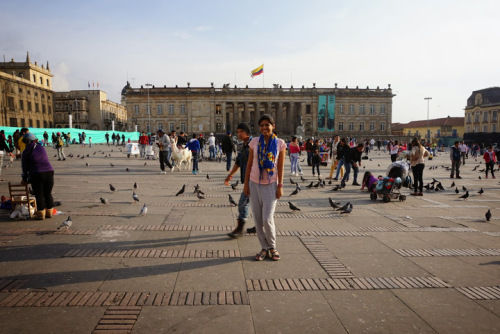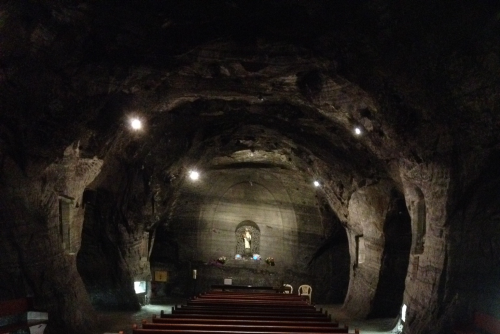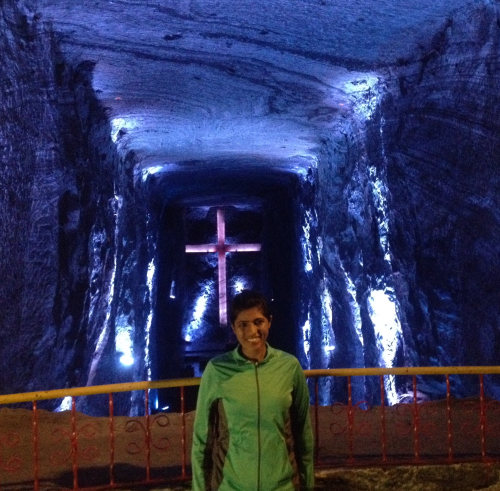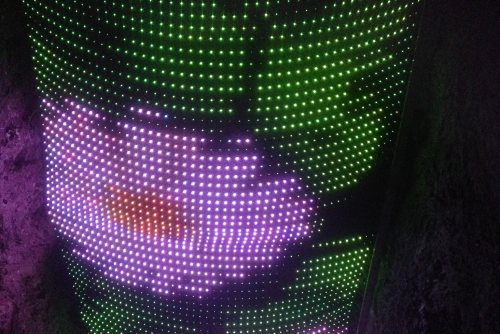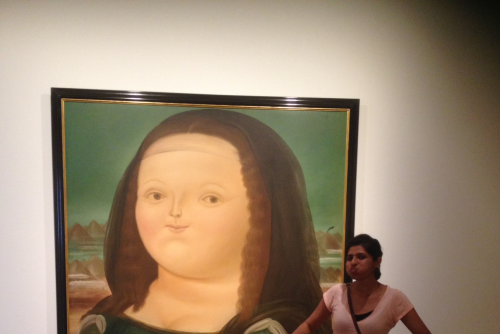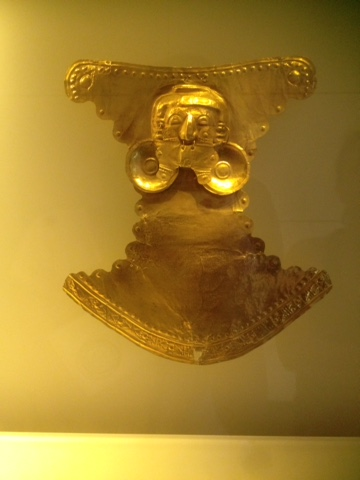 What comes to mind with the first mention of Colombia: Drug lords and crime, murders, kidnappings, hypnotics, thefts on gunpoint…. Colombia scared me the most out of all the other countries I visited in South America. But believe me! Colombia is as safe as any other country. Nothing like you'd have thought. I have put down a list of things to do in Bogota and hopefully the next time you hear of Colombia, all that comes to your mind is beautiful women, beautiful architecture, tasty coffee, cool cathedrals and out of the world landscapes! Check it out.
Why I fell in love with it?
Lovely abuela in the BRT (local bus): When I landed in Bogota, I took the public transport to my hostel. While on the bus, I asked an abuela (grand mom) about the way to the hostel. She was so cute – without being able to speak a word of English, she did everything in her might to help me understand where to change my bus and get to the hostel, including giving me a few interesting tips to save myself from pick-pocketers. Downright cute.
Beautiful women: High heels, long hair and blue eyes: women in Colombia are exceptionally beautiful and fashionable. How men in the country get any work done, is beyond my understanding!
When the chef re-opened his restaurant for one last meal: It was my last day in Bogota and I reached the hostel at around 10 pm after spending a tiring day in the outskirts of the city. I was starving and most restaurants were shutting down for the day. I cared least, I rushed across the street from my hostel to my favorite restaurant: Crazy Mongolian Flaming Barbecue. At the door, I saw the chef, Jose, washing up the last of his dishes just as he was getting ready to leave! "Oh dear, how can I disappoint you..come I will make you a veggie bowl!" he said, smiling, picking up the freshly washed paraphernalia to grill the veggies for me! The order wouldn't have fetched him more than 5$, max 10 with a generous tip, but the welcome he gives his customers is just unreal. And the food, the spices, the aroma! My, oh my! Won my heart!
Things to do:
Monserrate (Rating 5 stars, time – 4-5 hours): Monserrate is a landmark and popular Sunday activity among residents of Bogota. It is a steep 6'ish km trek to a beautiful cathedral and a bird's eye view of Bogota city! The view of the buzzing city over thousands of square miles is breathtaking. I went with a couple of local friends and it was a fun game spotting some city landmarks from the top! The trek takes around an hour- may be a little more, and there are enough resting stations at every 100 m of elevation gain. The trail is busy on Sunday mornings, so its pretty safe. It is a must do if you are in Bogota. You can choose to take binoculars, but there is a bigger, fixed set at the top, that you can use for free.
La candelaria (Rating: 5 stars, time – 3-4 hours): La Candelleria is cozy, cultural neighborhood in Bogota. I stayed here because of its proximity to the main square and Monserrate. Food around here is the best – remember the small Mongolian restaurant across my hostel. Strongly suggest you to take a walk and immerse in the local culture, street art, fun music festivals (which are pretty common on Sundays), street food, nice hot Colombian coffee, Spanish architecture, wooden cathedrals, and make sure you play a game of Tee-ho (spelled tejo), which is a popular bar game in Bogota. If you take a free city tour (with your hostel), it will include a visit to a neighborhood bar where Tejo is played regularly.
Explore the graffiti (Rating: 5 stars, time – 1-2 hours): Graffiti in Colombia is LEGEN-jaw dropping-DARY. If you have enough time, take the graffiti tour to understand the art of graffiti artists and how they have expressed their ideas and messages through wall graffiti. Its a free tour, that can be booked at your hostel, if you live in La Candellaria (tips expected ~5 $) but extremely interesting.
City tour (Rating: 3 stars, time – 2 hours): Sign up with your hostel for the free city tour and they will take you to the main square, the downtown graffiti, a taste of most famous Colombian coffee and hot chocolate and the main square. A nice 2-3 km walk around the city downtown with the tour guide, you will make friends, have fun on the way and get to learn a thing or two about the country politics!
Salt Museum (Rating: 3.5 stars, time – 6-8 hours): The salt museum is not in Bogota city. Take a bus to Porta Del Norte ( which runs every 10 minutes from La Candelaria). Once at the main bus terminal of Porta Del Norte, look for the shuttle bus to Zipaquira. Coming back to the museum, it is one of its kind. Formerly a salt mine, it has been converted into a cathedral now – actually multiple cathedrals within the same complex. You go deep about 600 ft into the ground, to see beautiful Jesus statues in stone.
Museo Botero (Rating: 4 stars, time – 1 hour): Oh my God! You cannot miss this museum. Botero is a popular Colombian artist and painter and he is famous for creating paintings of obese people. There is a museum of his art in downtown, and the funniest thing I saw here was a fat portrait of Mona Lisa.
Gold Museum (Rating: 1 stars, time – 60 seconds – 60 minutes): You can miss this one. It is right in downtown and it costs a couple of dollars to visit here. The museum showcases the gold ornaments, shields and paraphernalia owned by the tribal Colombians. It is beautiful, but it was not enough to keep my attention for too long.
Things to be cautious about
Water: Bottled water in Colombia has a weird taste to it – it is possible that the bottled water is just normal water. I fell sick the day I reached Bogota, so try to use water purification pills or filters while using these bottles.
Safety in Bogota: Pick-pocketing is a huge problem in Bogota, especially in the local transmilano buses. Wear cross sling bags with zippers and an additional flap and make sure they are secured and locked while you are traveling. Keep your stuff close to yourself. My friend got her phone stolen the one time her bag zipper was left open. Also, make sure you don't hand over your phone to strangers while asking for directions.
Travel around in the city
Local bus: The "Transmilano" local bus system in Bogota is state of the art. Very convenient – make sure you get a bus pass made the first time itself that you are taking a bus. Transportation from one place to another could be as less as 75 cents. Lot of people call it crowded, but hey! I am from India, I did not think it was crowded at all.
Private buses: To visit the city outskirts, take the private express shuttles, which are pretty comfy. 2-3$ to visit city suburbs in not too bad. Took this shuttle one time while visiting the Salt Cathedral in Zipaquira.
Cabs: Always get the hostel staff to call a trusted cab for you, which ensures safety by giving you and the cab driver a safety pin code.
Best areas to stay
La Candelaria: I stayed at Cranky Croc hostel (~10$/day). Great hostel – safe locality, clean rooms and washrooms, safety lockers, Wi-fi, nice long dining area where backpackers meet and greet. They also have a nice freebie section: you see, every now and then, backpackers leave behind some stuff to lighten up their loads. They keep it at a special section in the hostel, where you can choose to pick something up if you think it may be of use to you. Its like "take a penny, leave a penny". I left a couple of my Peruvian soles as they were too little for exchange and too many coins to carry around. The hostel also arranges some party tours. For 30$ you can take a party bus for pub crawling.
Another safe neighborhood in Colombia is Chapinero: Safe and clean, you can look for hostels here. Especially if La Candeleria sounds expensive to you.
Places to eat:
These places are in and around La Candellaria, where I was staying.
Crazy Mongolian Flaming Barbecue: Best Mongolian food, grilled veggies, meat, salads. The food costs ~ 5$ and the chef/owner is the cutest Finnish guy ever.
El Sabor De Lupe: Mexican burrito place with awesome burritos and never-heard-before beverages.
Roasted corn: You will find plenty of street food sellers on the main square, roasting corn ears. Its spiced up with salt and lemon and its ready to go! Very common in India, so it brought back some nice memories.
Spicy mango on the stick: Raw mango is cut open and filled with the right amount of salt and lemon mixture. The mango is then stabbed with a stick, so you can hold it properly.
This post was originally published on Outbound Again