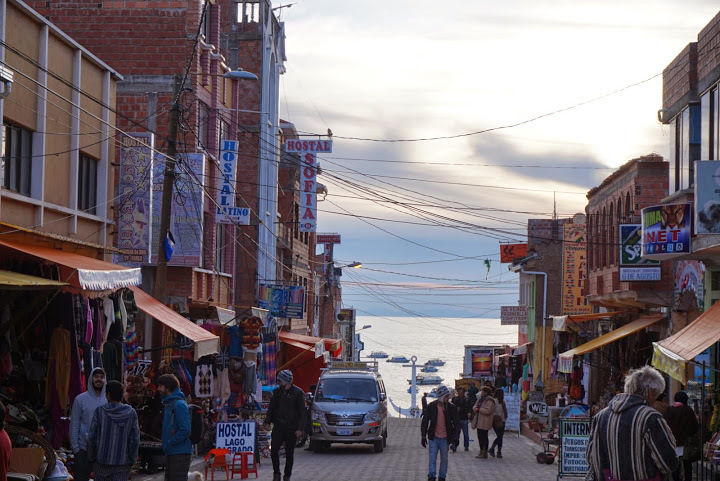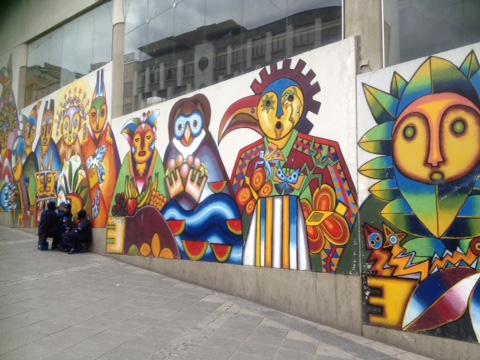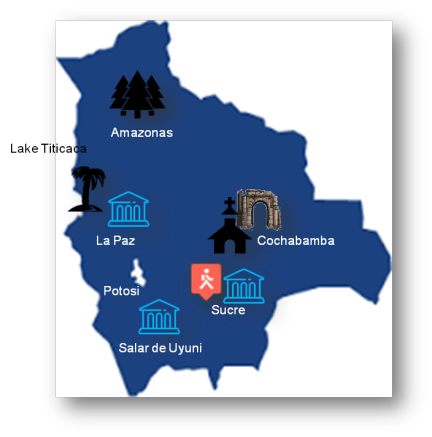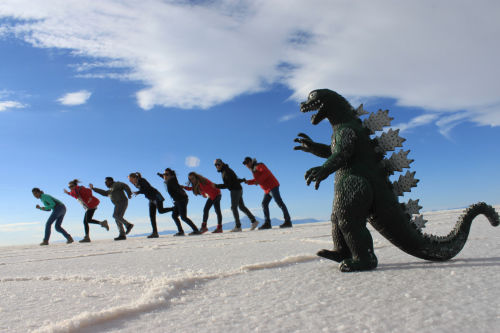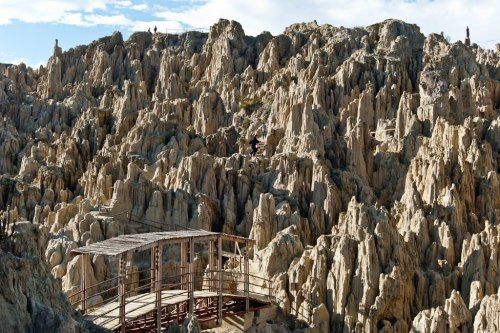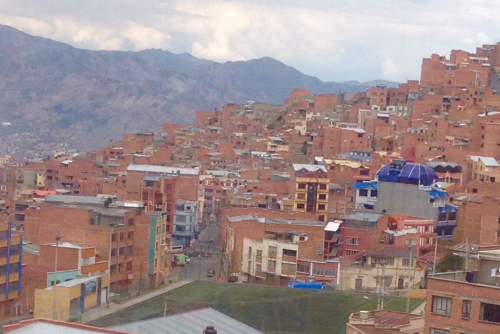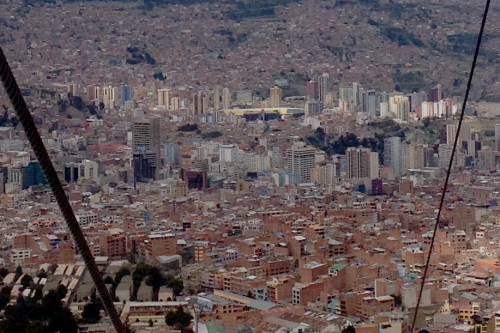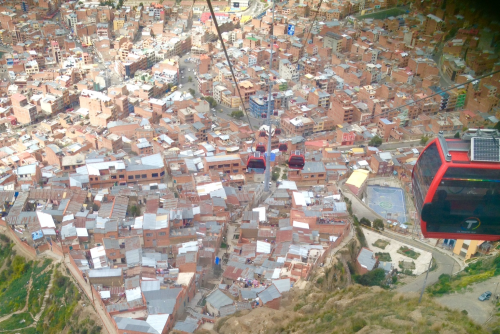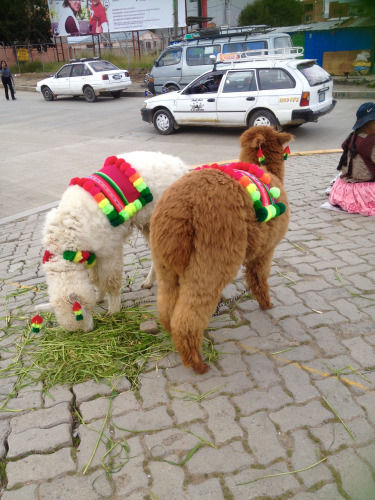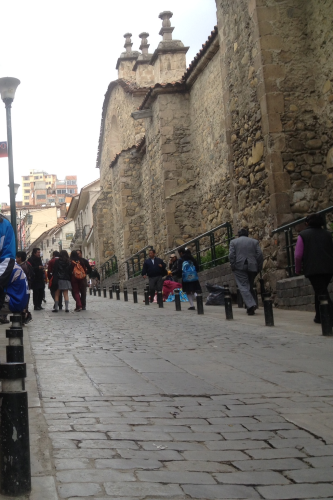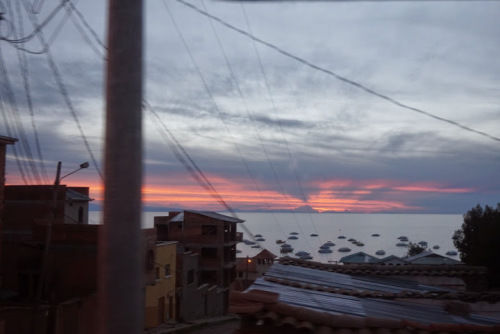 Bolivia's share of attention is often snatched away by its beautiful neighbors. After all, if all you have just 1 month in South America, you'd rather spend it in the beautiful Machu Pichu in Peru or the wineries in Mendoza, Argentina or taking some time off in Cartagena, Colombia. And rightly so, Bolivia just doesn't have the tourist appeal that its beautiful neighboring countries do. But hey, for me visiting this country was an absolute must. Why, you may ask? Bolivia is one of those super nice countries that does not require a tourist visa for Indians (while Americans pay 300$ at the immigration, Indians just breeze past them for free.)
Anyway, when I arrived here, I wasn't expecting much. Probably just visit the Salar or hang around in La Paz. You are doing the right thing, my dear friend. Because there is a lot to do in Bolivia. And if you are not planning to re-visit, then it makes sense to use your time in the best possible way.
So here is my list of things to do in Bolivia.
Salar de Uyuni: Salar de Uyuni is the largest salt flats in the world. Simply put, it is thousands of square miles of salt left behind due to evaporation of pre-historic lakes. The area is so flat and empty that 'perspective photography' takes a new meaning here. The tour also includes a visit to the train cementary and a salt museum. I loved this place. I took some really cool props with me for the tour, and I would suggest the same to you. Few examples: Pringles, Oranges, Toy dinosaur, Bananas, Plastic glasses, Spoons etc.
Valle de la Luna (Moon Valley), La Paz: Valle de la Luna is about 12 km away from La Paz. You can take a shared taxi to this place and spend some time admiring the miracles of nature. The valley consists of tall "spires", as they call it, made of clay, left behind due to erosion of the majority of the mountain
Teleferico, La Paz: La Paz is the highest capital city in the world. Situated at 12,000 feet ASL, it is as high as some planes fly. The city was concentrated in a bowl, surrounded by the valleys of Andes. As the city grew, people started to inhabit the valley too.
Bolivians are pretty smart though, instead of building trains and buses for transportation, they built "telefericos", or cable cars as a means of transport for this city built on multiple levels. There are three different teleferico routes covering different parts of the city. Take the "Teleferico Rojo" which is the longest one to reach the highest point in the city. Note the high rise buildings and stadiums in the center of the city (lowest level), while the houses on the valley, as you go up the teleferico are make-shift brick houses. This shows that the city is divided hierarchically, with the posh areas being the lowest ones, while poorer neighborhoods being located on the valleys. So, be careful on the top. I got out of the teleferico to take a quick walk. I saw a different La Paz – for ex. there were less cars than llamas and Alpacas!
To get one picture with a llama, you will have to shell out some money. No free lunches here! There was a lady who agreed to click a picture of me with the llama for 10 Bolivianos! And she also gave me a hard copy with her instant camera printer, by they way, do you know the difference between a Llama and an Alpaca: llamas are bigger, with bigger ears. Alpacas are shorter, stouter and has more fur.
Witches market, La Paz: Like the Otavalo market in Ecuador, Witches market is the affordable, colorful, everything-under-the-sun market right in downtown La Paz, right next to the San Francisco Church. If you want the best deals, you have to go further from the church, deeper into the street. Of-course the ones in the beginning are more touristy and expensive. But even expensive is cheap here. One thing to keep in mind while shopping at such places is "the amount of space you have in your backpack" – I really wanted to buy a Llama blanket here. But it was too heavy. If you are interested, you can always wait for your last stop- you can buy llama blankets in Peru too.
Sucre: Sucre is the "constitutional" capital of Bolivia. But that is not why I think it deserves a visit. Where else will you be able to "follow the footsteps" of 10 different species of dinosaurs. Sucre will literally take you to the dinosaur era! Well, Cal Orko in Sucre, has the largest concentration of dinosaur footsteps in the world – about 500 of them. The tectonic activity of earth, in all these years, has lead the land with the steps to rise vertically – so now it is a wall. It will take you a couple of dollars to reach here from Sucre downtown, but it is worth a visit for Sucre.
Mountain bike on the death valley: Bolivia is home to the world's most dangerous road, and, strange as the human race is, mountain biking on this road is the most common tourist activity in Bolivia after the Salar de Uyuni.
1. You will have to go for mountain biking with a tour company.
2. Try to book the tour from outside your hostel and negotiate hard.
3. In case of continuous rains, these tours get cancelled sometimes, which is what happened to me.
4. It is not as scary as it sounds – it is a downhill mountain bike, most part of the road is already paved now, so do not let the safety factor bog you down.
5. Do take your sweater/jacket, it gets very windy at the top, but of course as you cycle down you are going to have to take it off.
6. Boys tend to get a little too adventurous and zoom past you at high speeds, this can be intimidating as there is really very little space on the road. Try to cycle on the inside and stop if you are not comfortable.
Amazonas tour: Bolivia is one of the cheaper places to visit the Amazon jungle. Make sure you take the yellow fever vaccination before you plan your trip. Yellow fever vaccination can also be taken at Bolivia, but it takes some 2 weeks to become effective. Take this time into consideration, if you are getting vaccinated in Bolivia. If you are traveling elsewhere after visiting the jungle, you will need to show the yellow fever vaccination certificate at immigration.
Potosi mine tour: Potosi is located on the foot of Cerro Rico (rich mountain), which is the source of all the silver. You can take a tour in a silver mine (don't remember how much it costs). Potosi is also where the mint (called Casa de la Moneda) was, during the Spanish rule.
Cochabamba: Visit Cochabamba if you are interested in the Incan ruins, the El Christo statue (Statue of white Christ), beautiful churches and lakes. Statue of El Christo is one of the popular destinations in Cochabamba. Other sister statues are in Cusco, Peru and also in Bogota, Colombia.
Lake Titicaca: Lake Titicaca is the highest navigable lake in the world, with bigger boats that is. Sunset is beautiful at the border of Peru and Bolivia, where the lake is located. I would say the more beautiful side is Peru where you can visit the floating islands of Uros, but there is Isla del Sol, on the Bolivian side. I have heard it is very commercialized, which takes away the whole point. For the floating islands, you can choose to stay with a tribal family for a day. For a little amount of money – you can experience the life of these people.
If you are in Bolivia, make sure you make the most of your time. It is not a country that you'd visit more than once, but there's so much that can only be done in Bolivia and no-where else! Watching the sunset at salt flats, speeding on The Death Road, tracing the dinosaur footprints – all in one place.
This post was originally published on Outbound Again.