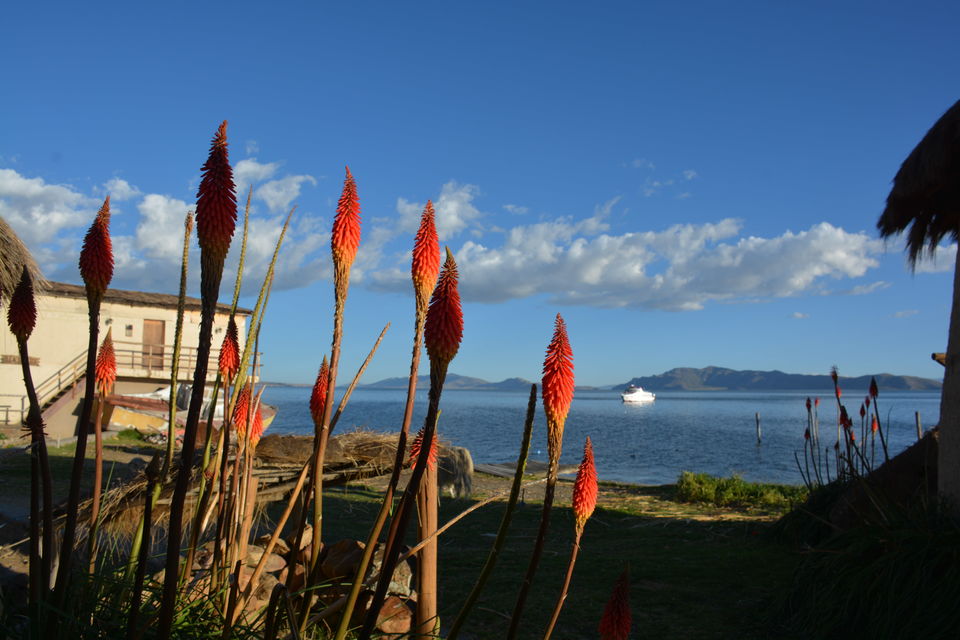 You get to learn so much by travelling, be it local travel or to different parts of the world!
Bolivia is located in the center of South America, a country which is known not only for its world famous Uyuni salt desert, but also for the rugged Andes mountains, arid landscapes of the Atacama Desert, a part of Amazon basin forest, a unique culture and their famous belief in black magic!
I am covering 2 days exploring La Paz and its surroundings, the Bolivian capital, and shall share the other parts in my subsequent blogs!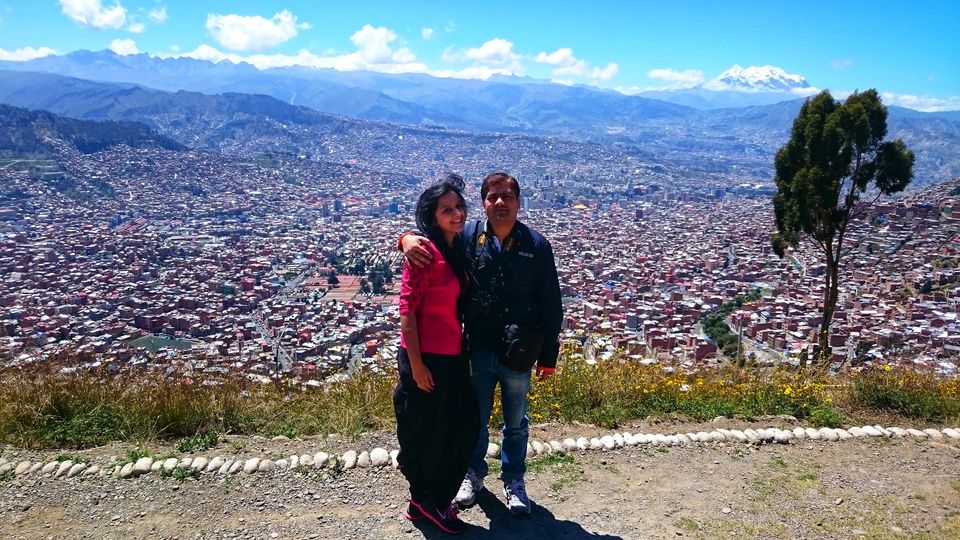 Visa Requirements:
Indian citizens can obtain an on arrival visa if they are landing at the major airports like Santa Cruz and La Paz, however should get a visa stamped from the home country in case they are planning to enter from any other airport or land border.
On arrival visa cost is 52 USD
From what I have read, if you apply for the visa from your home country, it is free of cost and takes about a week to arrive. Please call and check on the latest information regarding this, as I traveled to Bolivia in 2016, and this may have changed by now.
Flights
It makes sense to combine your trip with few other countries of South America, especially if you are traveling from India or even Europe to make the whole trip cost effective. Bolivia is far away, there is no point in paying a lot on flights and just visit a single country in a trip!
I traveled London- Madrid -La Paz.
2 days exploring La Paz and around
We landed at La Paz airport early morning and were picked up straight by our tour company for a tour to Lake Titicaca.
Unfortunately our luggage was misplaced by the airline, hence we had to refresh at the airport before getting picked up at the lobby.
Visiting Lake Titicaca
We drove to a small village "Huatajata", at the shores of Lake Titicaca!
Lake Titicaca gave me a feeling of almost being a sea with endless deep blue waters, gorgeous sunsets at the horizon and crisp breeze. It is located on the border of Bolivia and Peru and is often called the "highest navigable lake" in the world at an altitude of 3200 metres!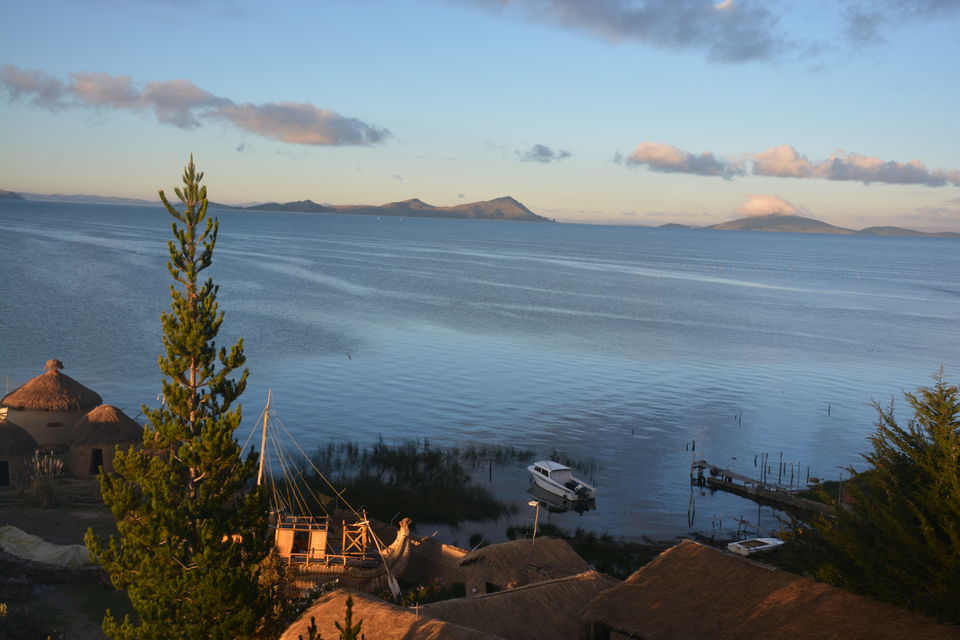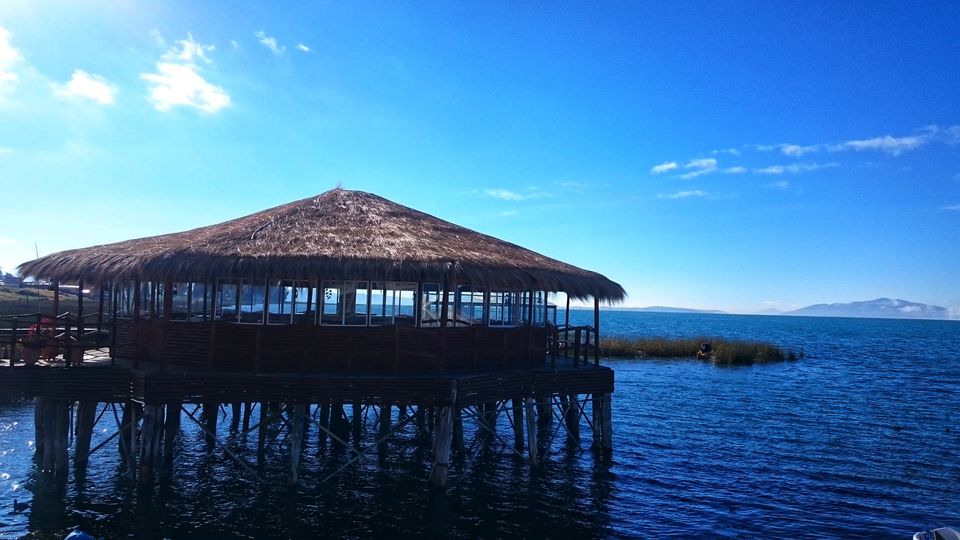 Visiting the famous floating Island
The next day we boarded the hydrofoil to have a cruise to the Urus Iruitos Floating Island in Lake Titicaca, which was a 45 minutes ride. Especially the last part, was quite interesting, sitting in a typical local boat which the islanders use for fishing and as a transport to get to the shores. It was really interesting to meet the inhabitants of this island, who, to preserve its glorious past, chose to settle on the Bolivian side of Lake Titicaca. You would be surprised to see how they made everything from shops, houses and schools to almost everything on this tiny floating island to be self-sufficient without visiting the shores often.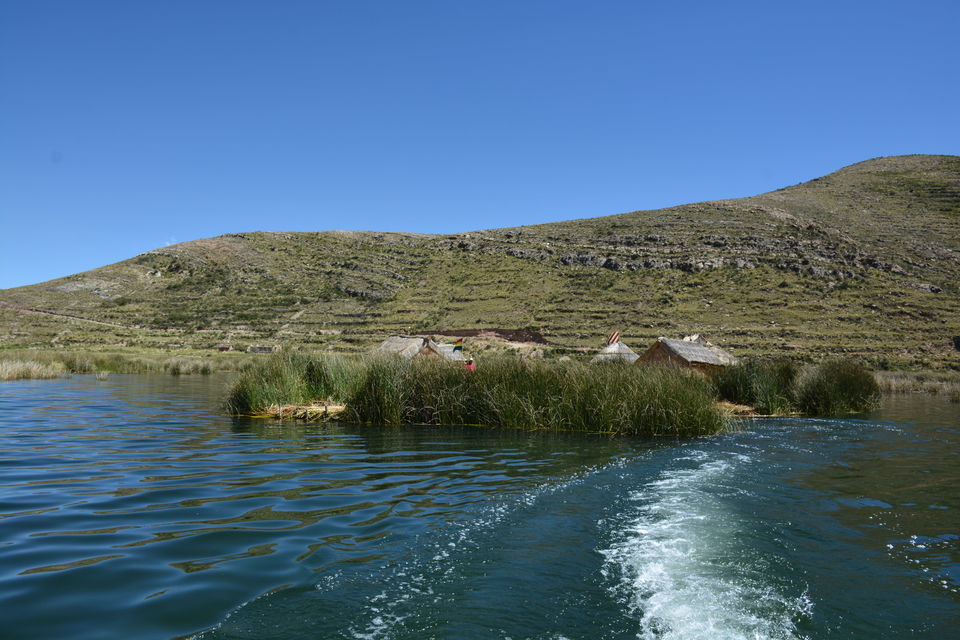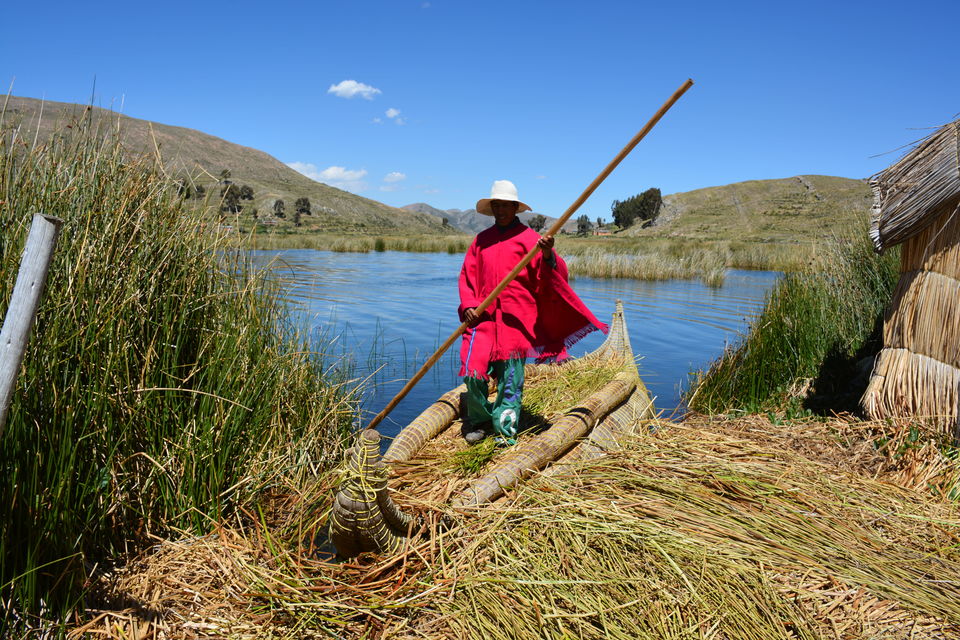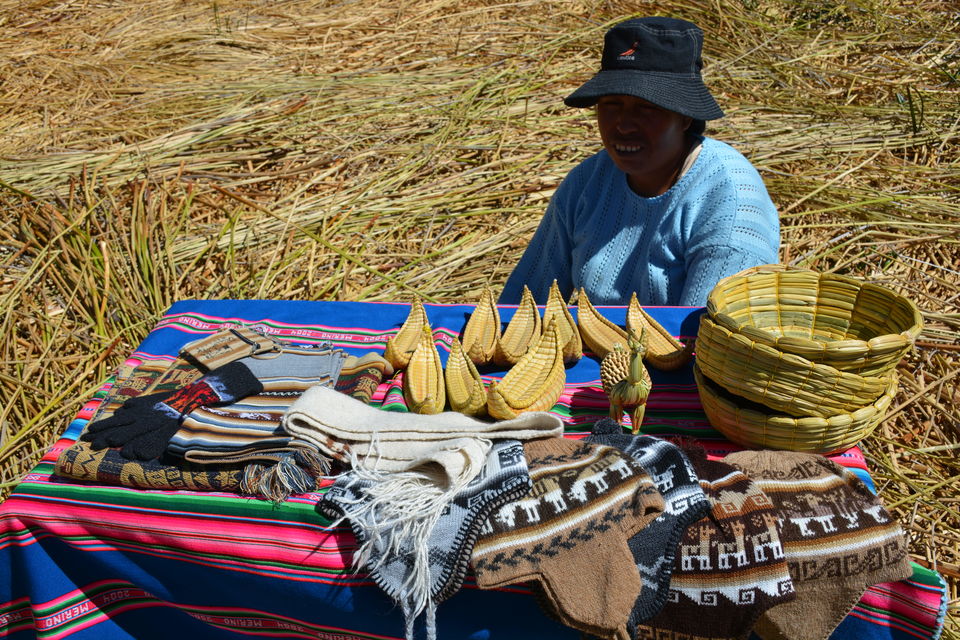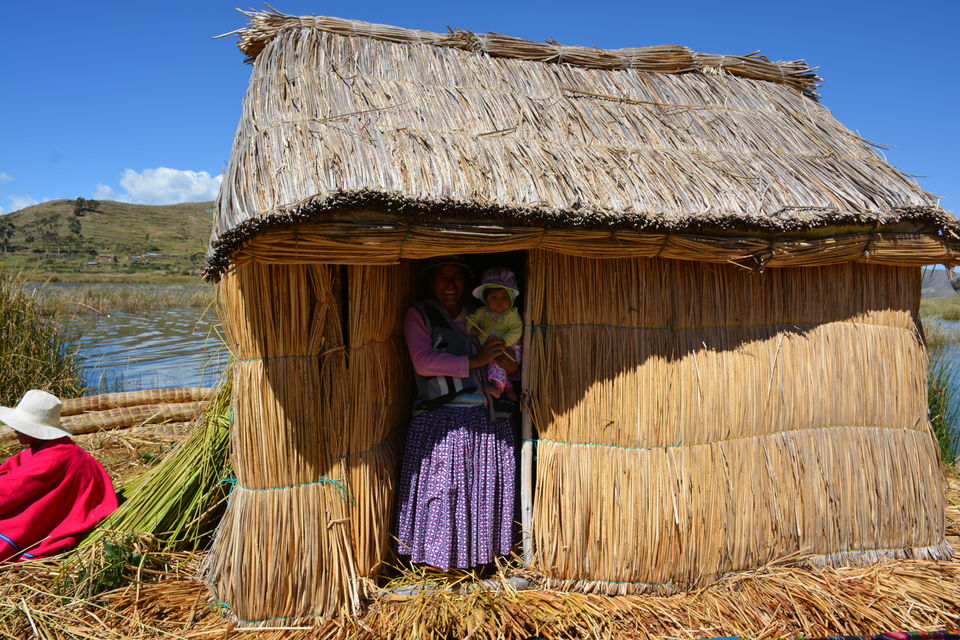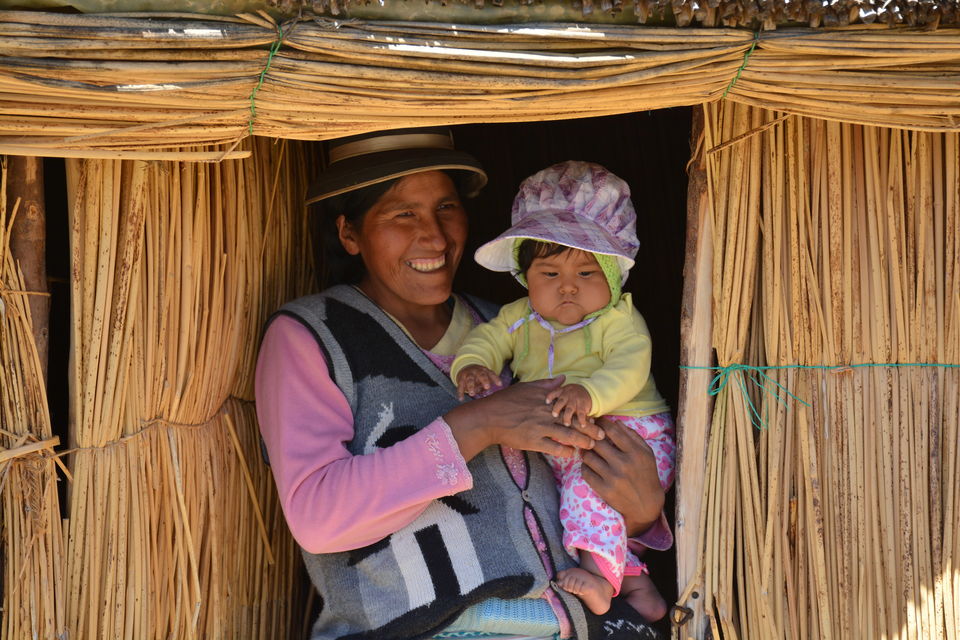 Exploring a local Bolivian Village
The next was exploring a typical Bolivian village with mud houses where people still depend on their old weaving jobs for earnings and farming Llamas and Alpacas!
After spending a day, we had a nice dinner hosted by our tour company before we retired for a much-needed sleep!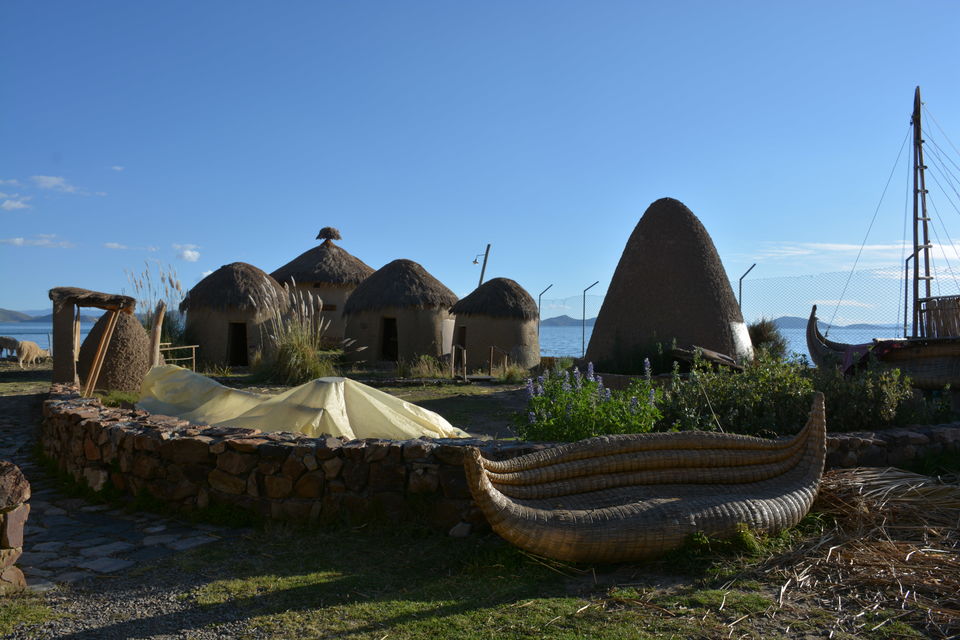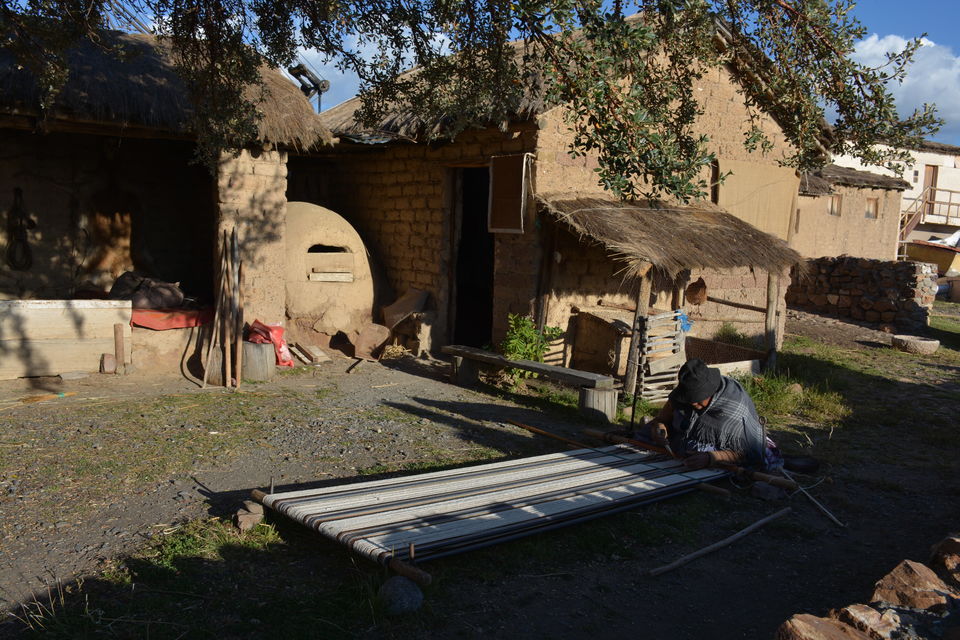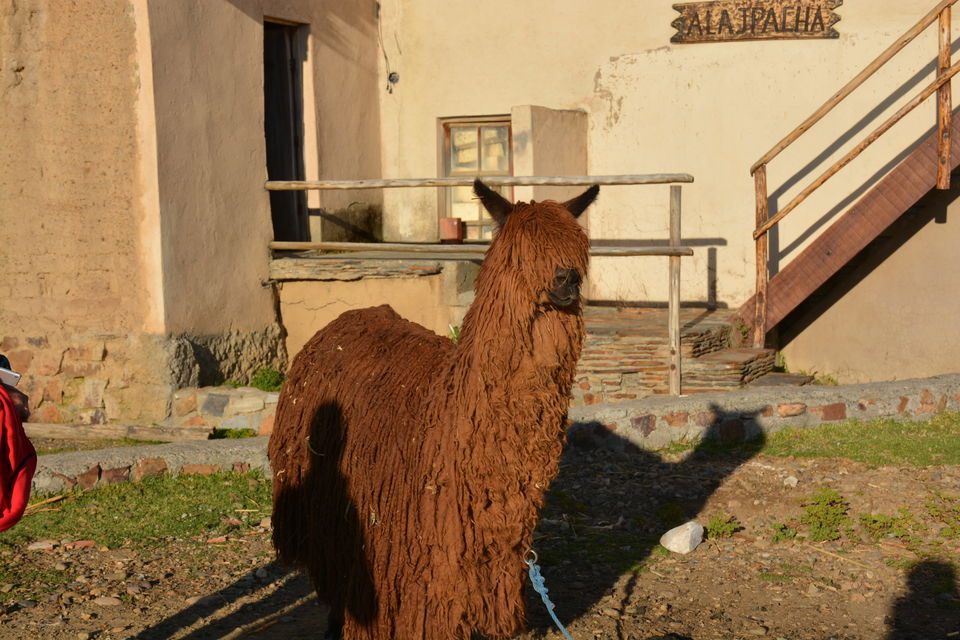 Moon Valley
Next day was travelling back to La Paz to explore this capital city settled in the lap of Andes.
First we headed to Moon Valley, which basically has gigantic clay mountain formations resembling the surface of the Moon. This would definitely give you a feeling of being on a different planet!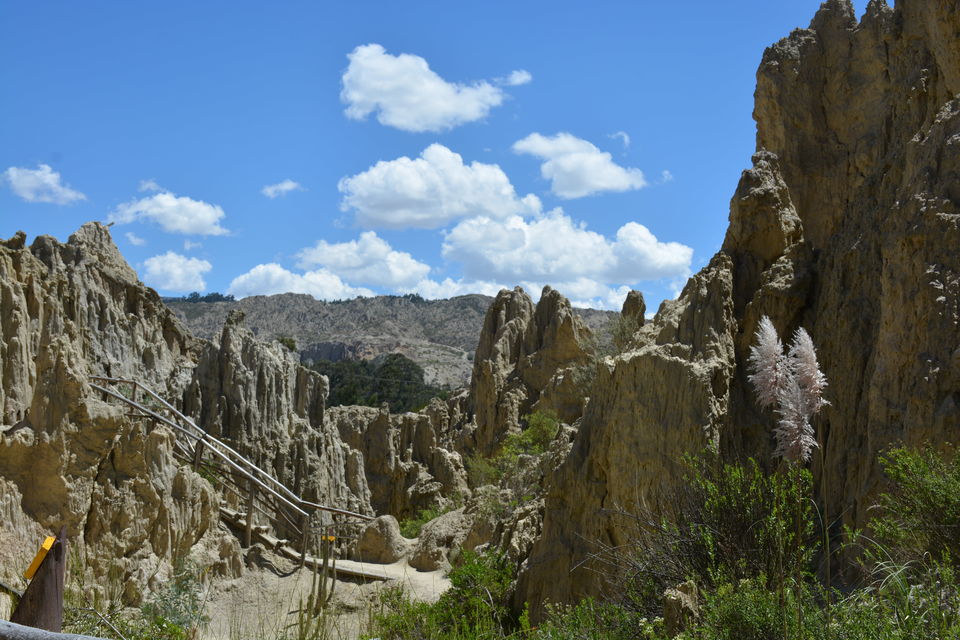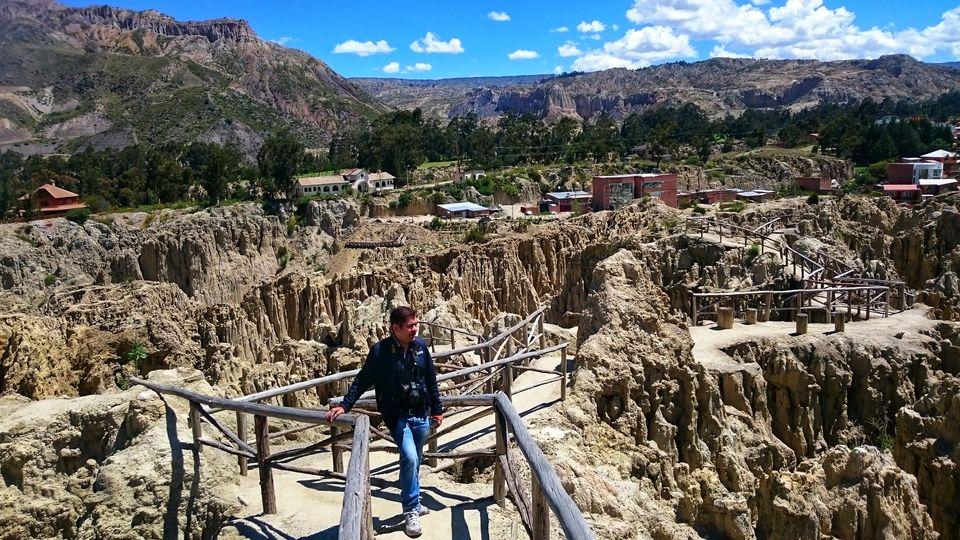 Witch Market:
Bolivians believe in black magic and sell all kinds of stuff in the witch market, like dried frogs, black magic books, soapstone figurines, aphrodisiac formulae, owl feathers, dried turtles and the list is never ending. It is said that these are used by locals to call spirits for their well being. The most famous one is that of dried Llama fetuses, which the locals bury below their houses and that is said to bring both prosperity and good luck.
These shops are owned by so called black magic doctors who are experts in executing various rituals.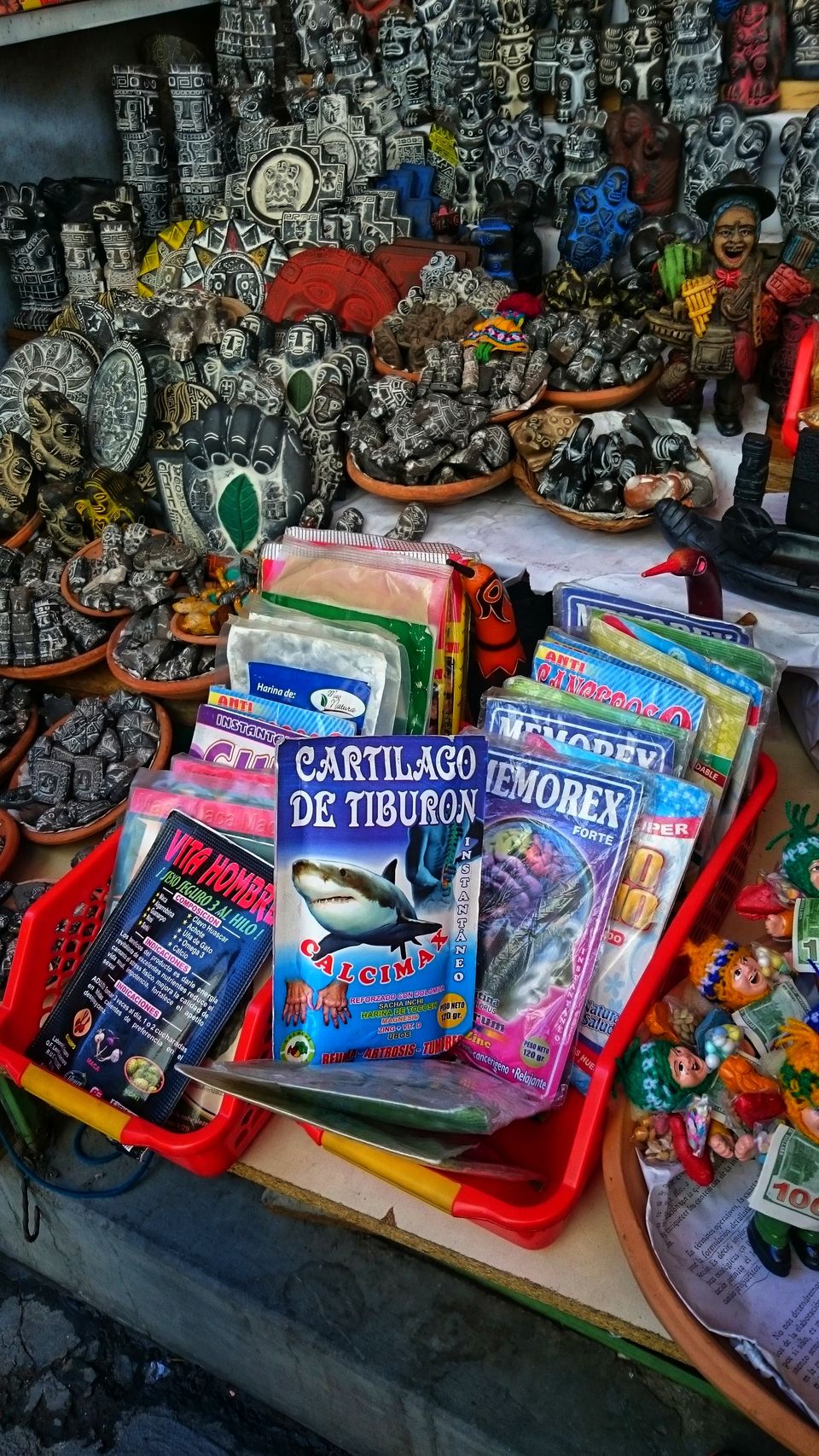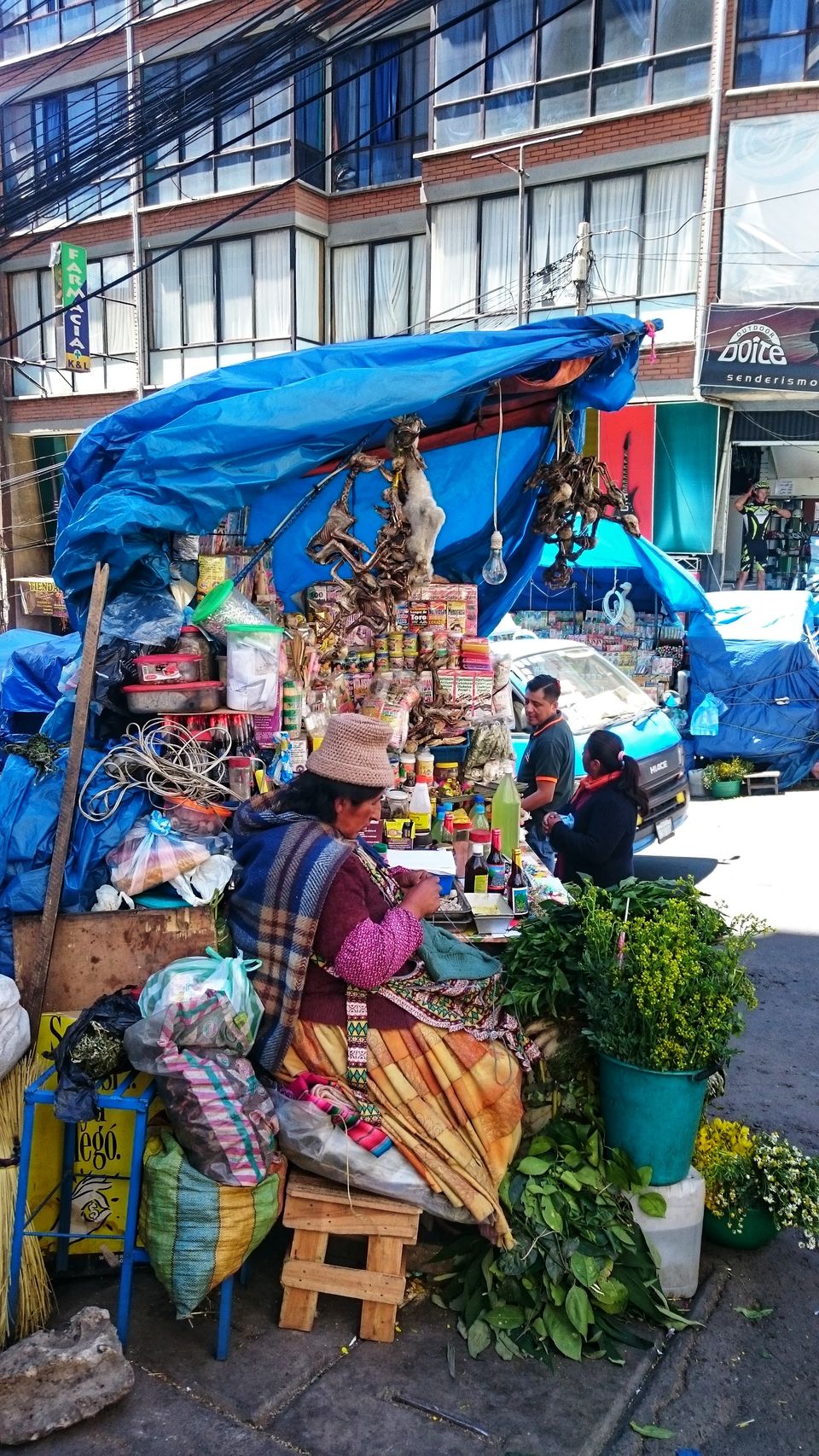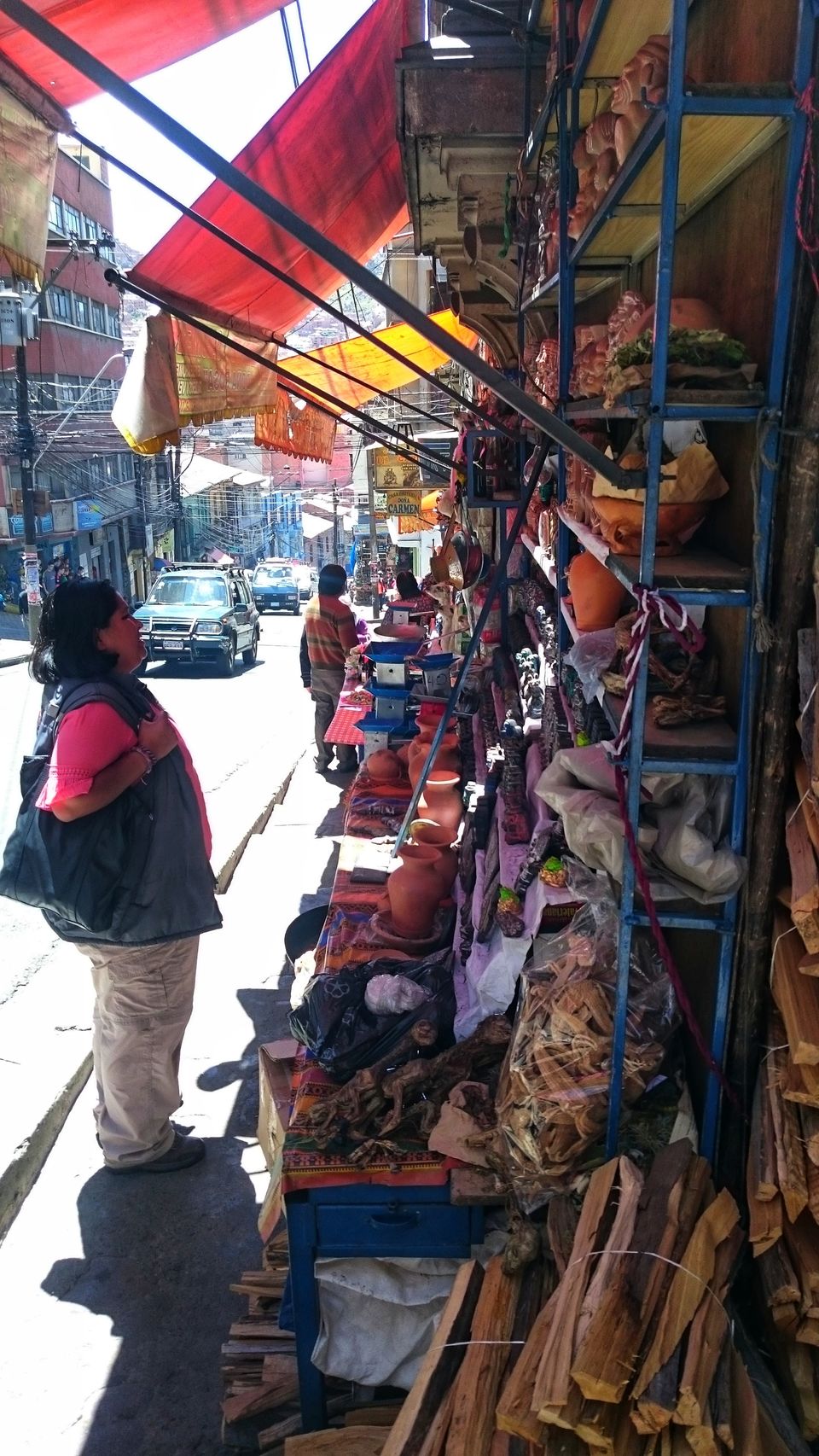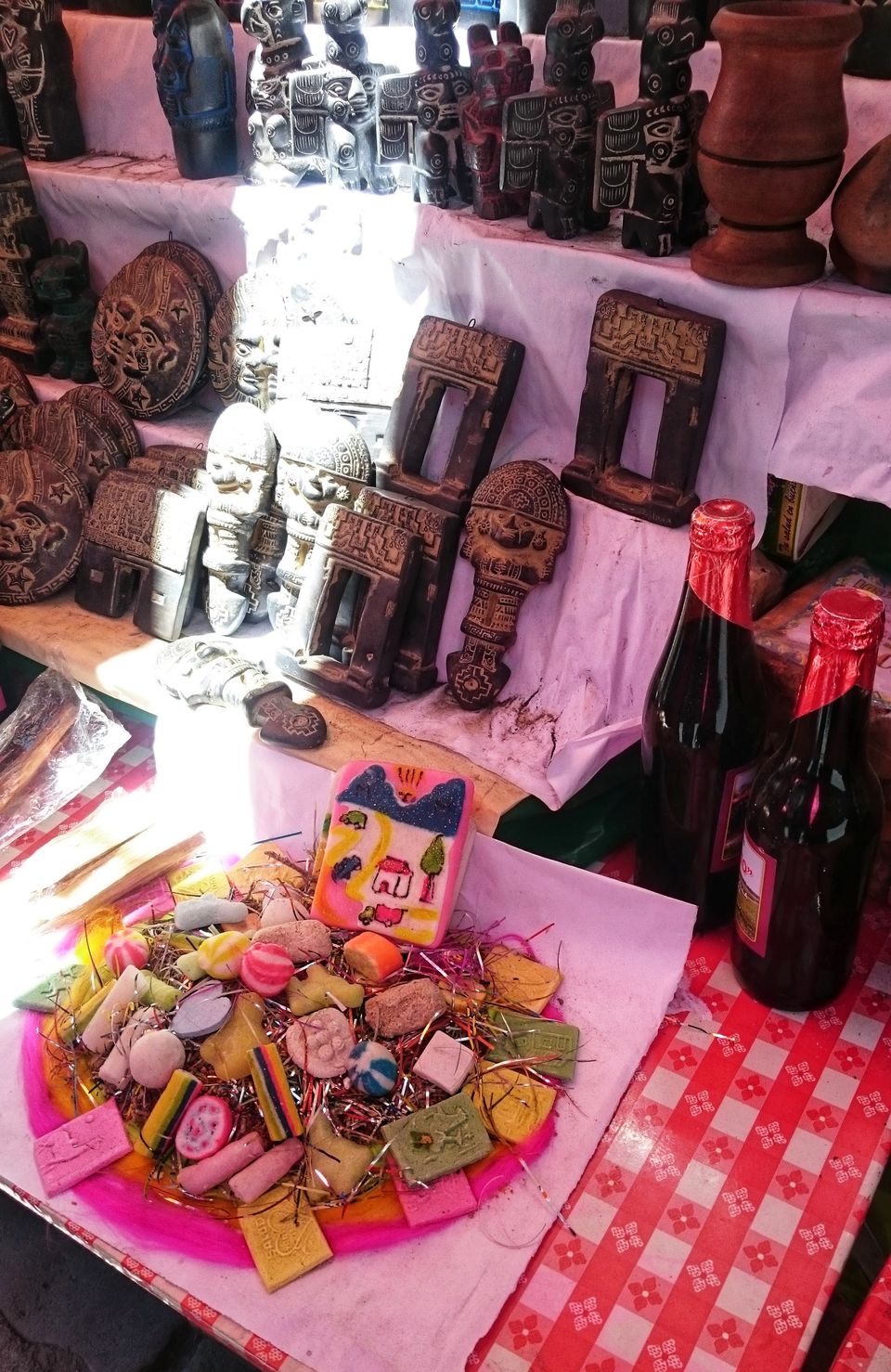 Experiencing La Paz local transport - Cable car
You can't miss sighting the cable car running over La Paz. This is used as a public transport to go around the city because of the fact that it is a valley based city with houses at various elevations. You must take a ride in the cable car to enjoy the top view of the city, which is breathtaking for sure!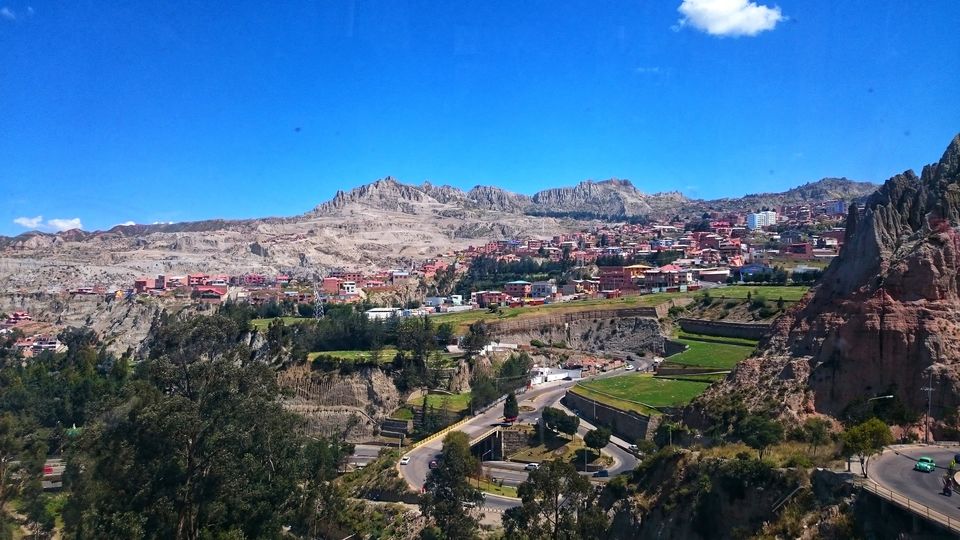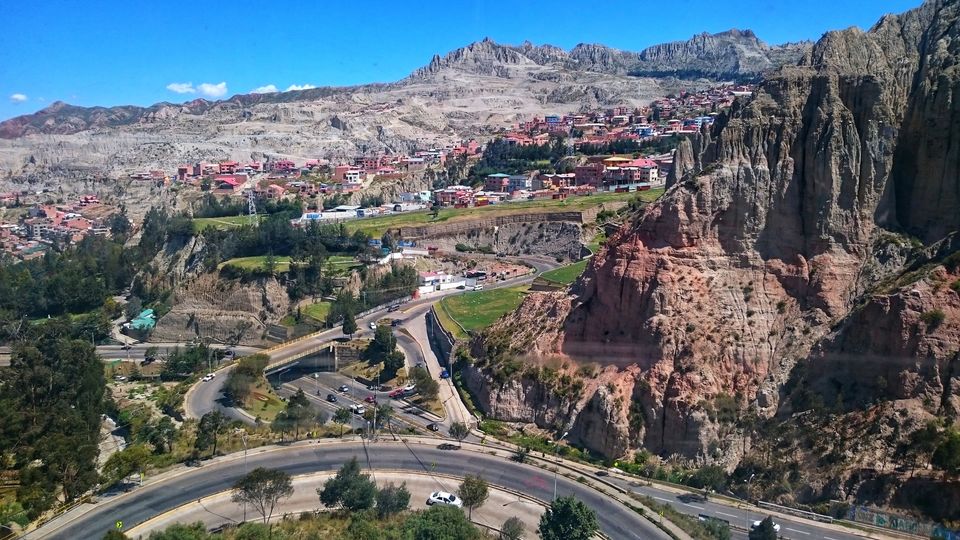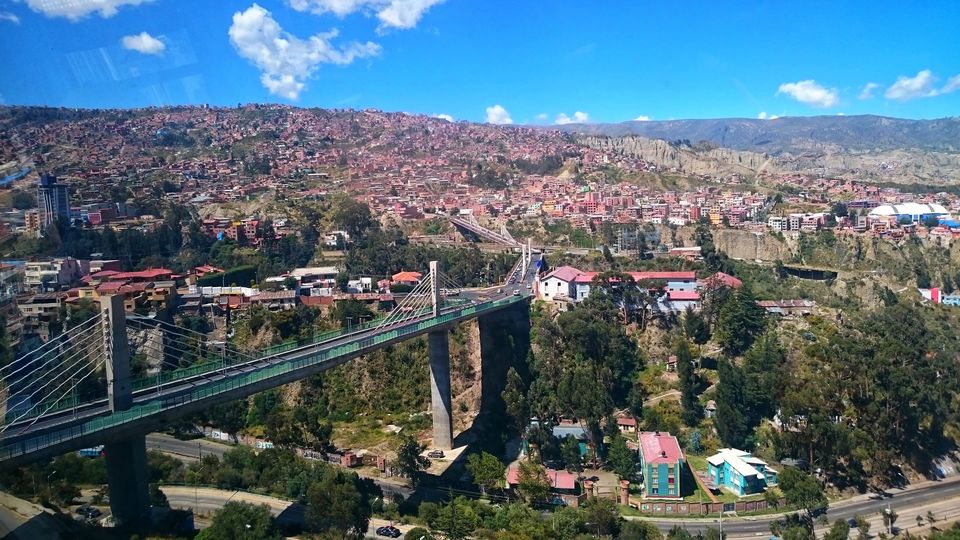 La Paz central square
Central square known as "Plaza Murillo" is quiet buzzing with the famous Presidential Palace and the cathedral of La Paz. You can enjoy some local food as well here at its various shops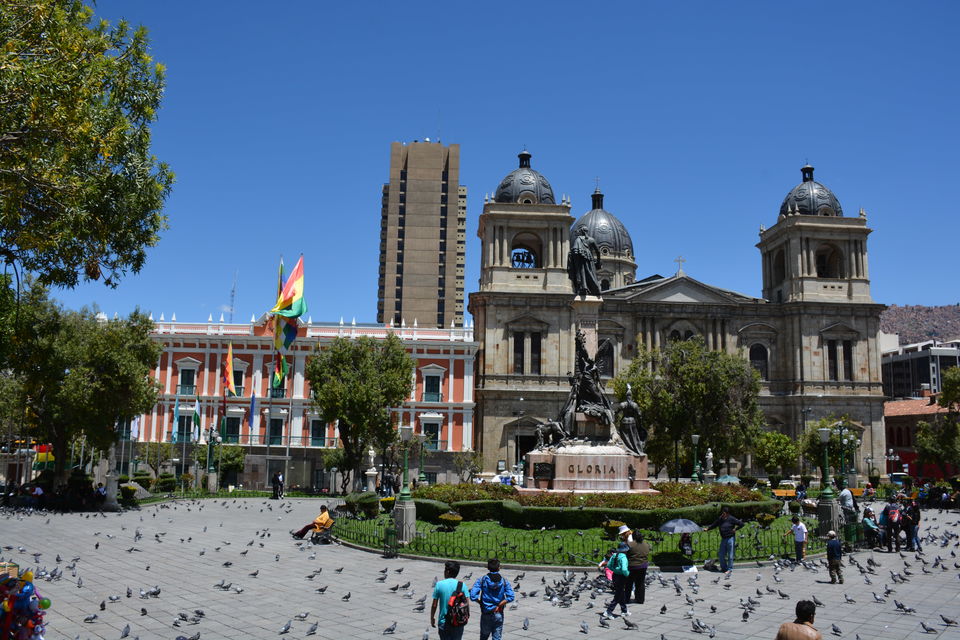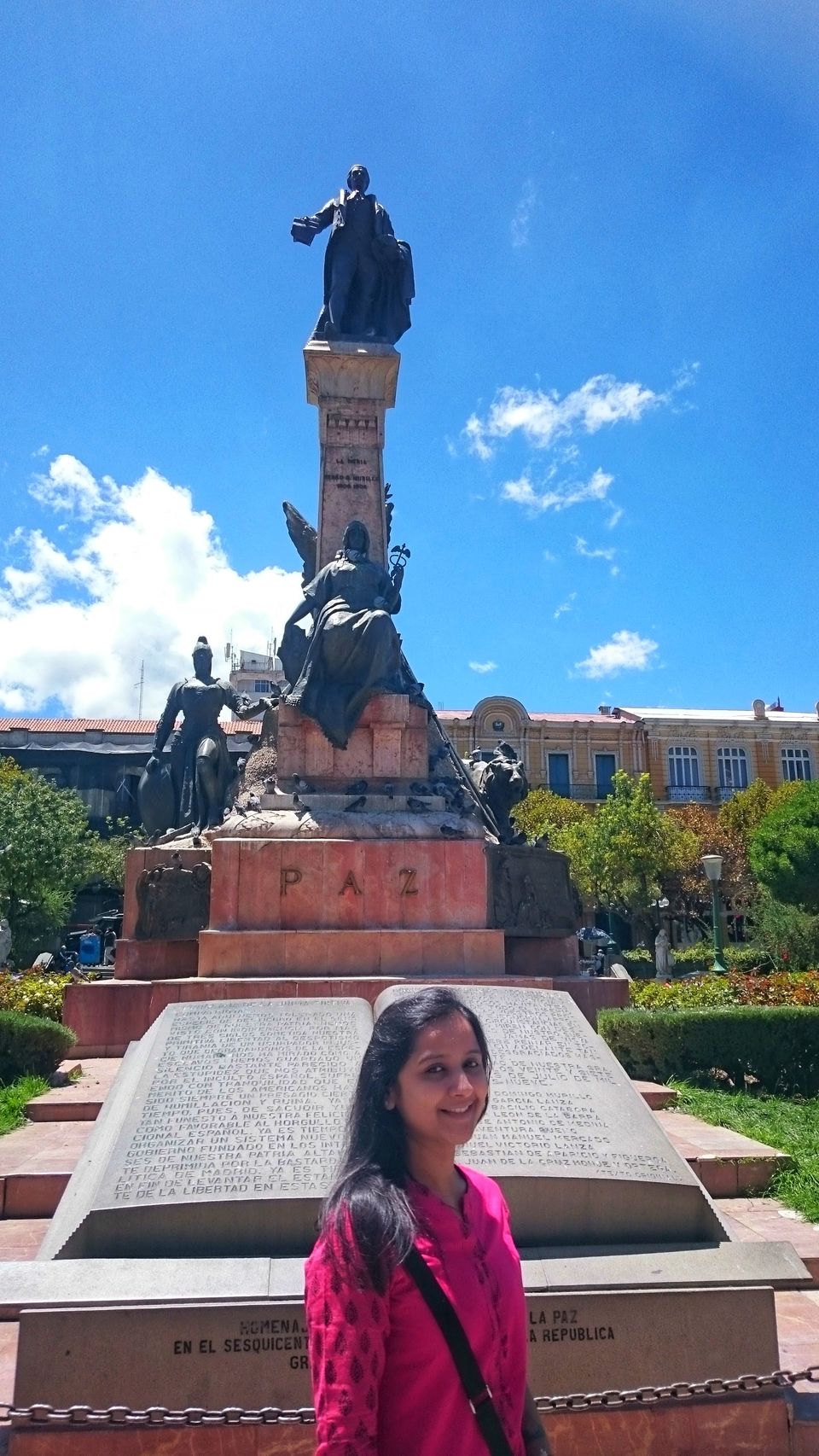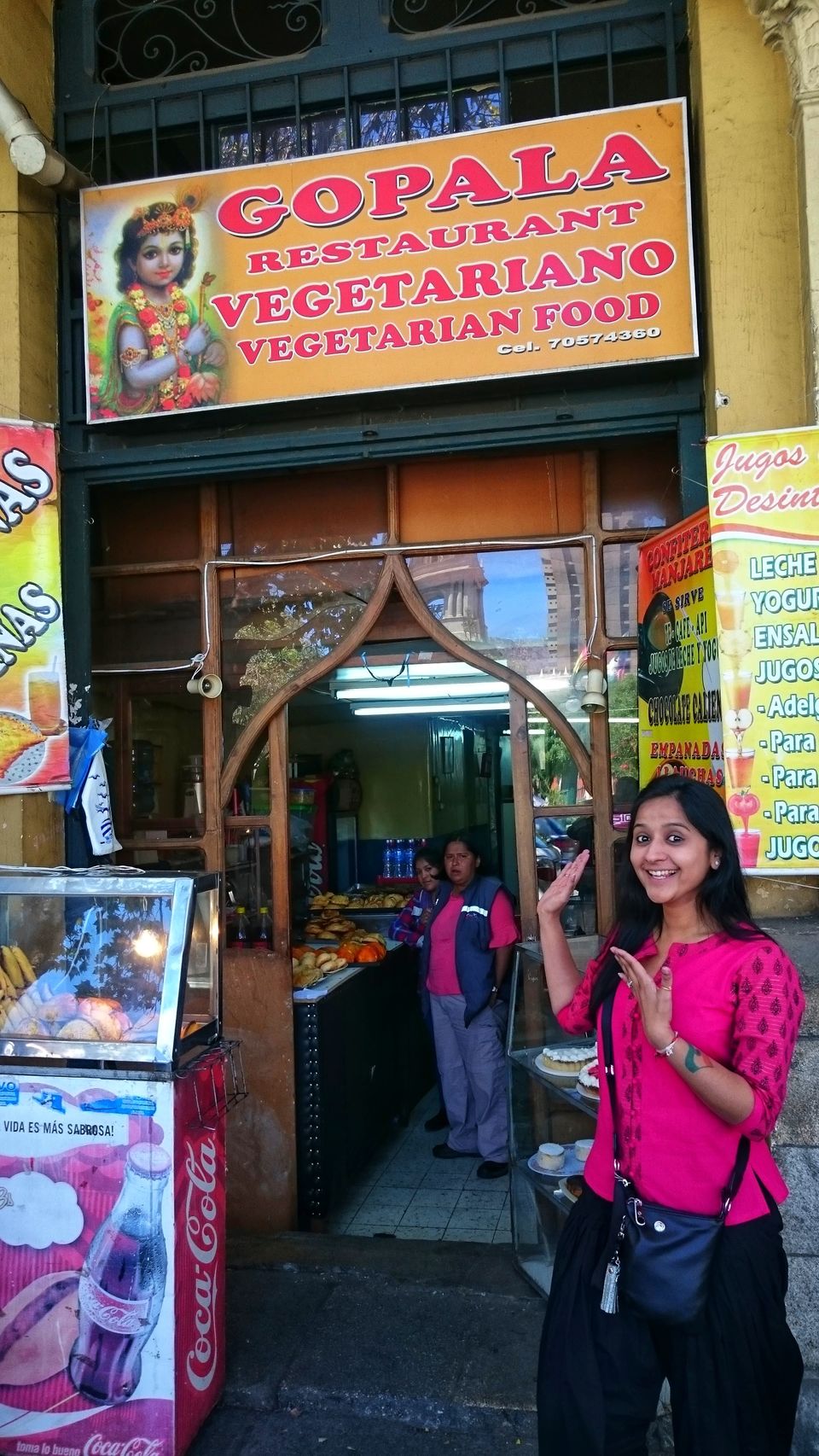 Cost
Since we were short on time, and exploring La Paz was part of our extended trip of South America for about 20 odd days, we took a private tour for this, which was a bit expensive. However, you can explore La Paz at your own pace, walking around the city and enjoy this laid-back ancient city if you have more time.
Tour cost, including accommodation (2 Pax): Rs 34k
Food: Rs 1000
Miscellaneous: Rs 500