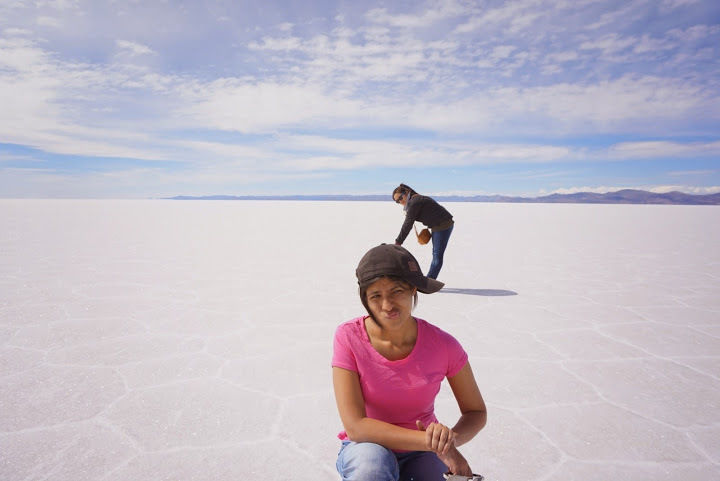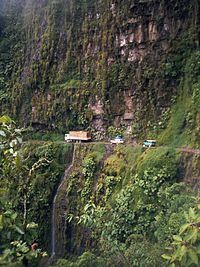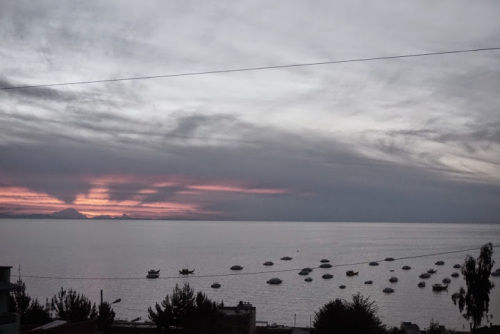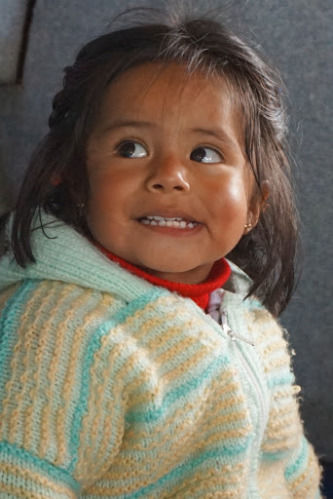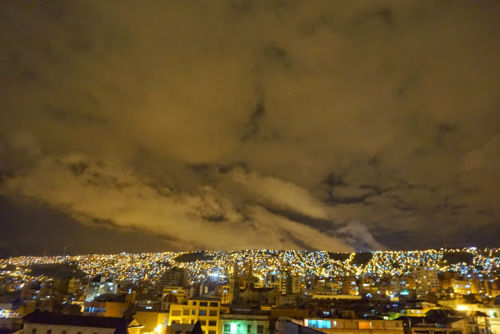 Known for the largest salt flats in the world, Bolivia is fast emerging as a travel destination. Right from visiting the wild life in Amazon jungle, dinosaur footprints on a vertical wall to the largest salt flats in the world, one thing is crystal clear: Bolivia is not "conventional", if you know what I mean. Like I said in my previous blogpost, it is not the most beautiful country in the world. But it is different. How different? Let's calculate Bolivia's coolness factor:
At 11,000 ft ASL, La Paz is the world's highest administrative capital in the world: "La Paz is as high as some planes fly". I remember when I skydived at 12,000 ft in Edmonton, Canada. Does that give you a perspective? Locals depend on cocoa leaves to combat altitude sickness.
World's most dangerous road (called the death road) is in La paz: More than 40% of roads in Bolivia are unpaved, or what you'd call dirt roads. And, in addition to this fact, the Death Road (or Yungas Road) is particularly dangerous because of its terrain. The road ascends to 15,000 ft and then steeply descends to 12,000 ft, meandering its way into Coroico within a stretch of 40 miles. There is only one lane, no guide rails and not have enough width to accommodate even a single truck at some spots. It's another thing that this road became more popular with mountain bikers AFTER it was named the "Most Dangerous Road" by Inter-American Development Bank.
Bolivia is one of those very few countries that does not have Mc Donalds: Bolivians said RIPMcDonalds some 13 years ago in 2002.
Sucre, the political capital of Bolivia, is home to over 500 dinosaur footprints: Cal Orko is one of the few places on earth where you can find a concentration of dinosaur footprints. The 100 m tall wall which was pushed vertical because of earth's tectonic activity has preserved about 500 of these footprints, from 10 different species of dinosaurs.
The highest navigable lake, Lake Titicaca runs through Bolivia: Lake Titicaca is on the border of Bolivia and Peru. At a height of 12,000 ft, it is considered as the highest navigable lake in the world. Ofcourse, there are other navigable lakes at higher elevation, but Lake Titicaca is navigable by large boats. On the Peruvian side of the lake, you can visit The Floating Islands of Uros, small reed islands inhabited by local tribes.
Potosi, the mining city in Bolivia was the location of Spanish colonial mint: Cerro Rico in Potosi is one of the richest sources of silver in the world. Silver mining has been the thriving industry since the early 1500's and this is where the Spanish established their mint. The mint was destroyed in a fire long back, but you can take a half day tour of one of the cooperative silver mines, you will have to go with a tour company.
Although a small country, Bolivians speak more than 37 different languages: 37 official languages are defined in the constitution of this country and English is not one of them. In fact, I think out of the countries I visited in South America, Bolivia and Ecuador were the most difficult when it came to interacting with people because NO ONE spoke English. I'd strongly suggest taking basic spanish lessons before coming here.

Moment of Truth: The salt flats, the death road and the dinosaur footprints + views of La Paz at night bring up the coolness factor of Bolivia to 2.5/5**! The Salar is a photographer's paradise, though!

Budget: Bolivia is not expensive AT ALL ( 1 USD = 7 Bolivianos). Accommodation can be found at 7-10$/day, local transport @ 1-3 $/ride and food @ 5 $/meal. Intercity transport is also not that expensive – ~30-35$ for a trip from La Paz to Salar de Uyuni, for example. Try to book your tours locally, rather than booking them way in advance in La Paz. There are much better chances of negotiating while booking face to face.

Safety: Some neighborhoods in La Paz are UNSAFE and I would not recommend loitering around alone! Even if you do, make sure you don't have much cash on you. Salar and Sucre are safer as compared to La Paz.

Planning to visit here soon. Check out things to do while you are there!

**The Moment of Truth is driven entirely by personal experiences!
This trip was originally published on the website OutBoundAgain.