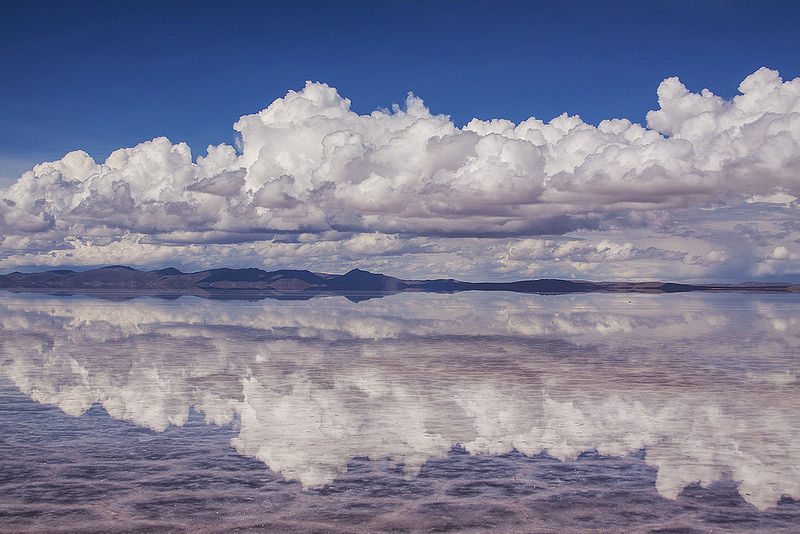 If you are faint of hearted , Bolivia is not for your option.
" We live in a wonderful world that is full of beauty, charm, and adventure. There is no end to the adventures we can have if only we seek them with our eyes open."~ Jawaharlal Nehru.
So , what to do in Land of Inca Empire ?
# Adventure:
How much you want to kill your fear from your life , breaks your own personal limits ? All the way , is present in Bolivia . Bolivia is welcoming you to explore yourself.
* Whether you can choose ice axe and crampons for scaling 6000m Andean peaks or bravodo and helmet for jumping into the abyss on a glider , Bolivia's river , forest .
* Soaring breathless above the La Paz Valleys in a paraglider.
* Rattling down world most dangerous road into Yungas.
# Culture :
Bolivia has South America's largest percentage of indigenous people, so the culture is still alive and well on the streets, too.
Bolivians love a parade, and hardly a month passes without a procession of brightly costumed celebrants honoring an important historical date or deity.
# Food and Drink:
Ever had a llama tenderloin?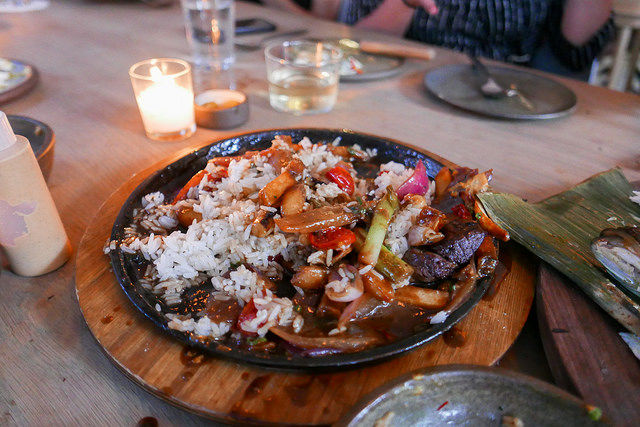 Here's your chance: maybe with a glass of up-and-coming Tarija wine, or artisanal coca or quinoa-based beer.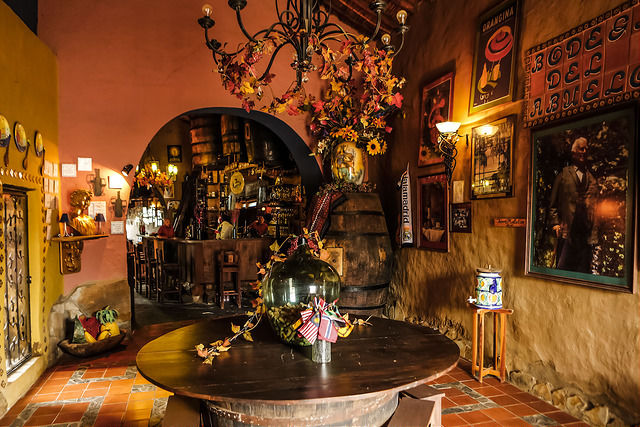 Vegetarians can feast on sonsos, the yucca-and-cheese pancake of the camba, and savor tropical fruit juices like maracuya and chirimoya .
The daily bread varies from the Frisbee-like mama qonqachi cheese bread of Cochabamba.
Fresh Amazon surubí tastes like it leaped onto your plate. Yungas coffee and chuquisaceña chocolate complete a perfect postre .
# Top 10 place to Visit in Bolivia :
* 10 . Madidi National Park: Madidi National Park stretches from the Andes to the Amazon.
Encompassing over 7,000 square miles, Madidi is known as one the most biologically diverse parks in the world.
*9. Yungas Road: ' World's Most Dangerous Road' Yungas Road runs from La Paz to Bolivia's Amazon rainforest region in the north of the country.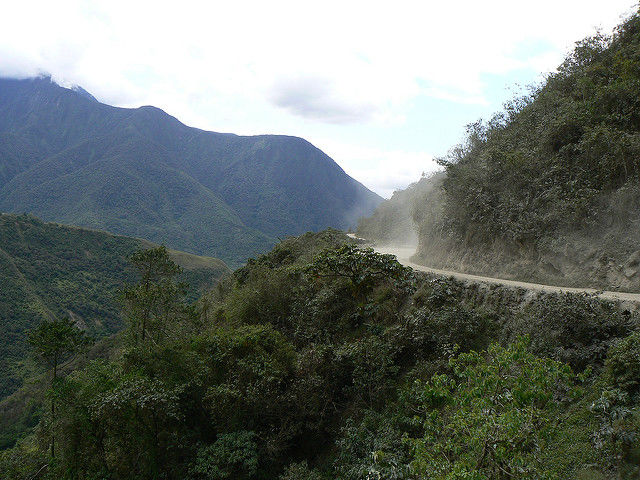 *8. Jesuit Missions of chequitos: This region consists of six mission towns founded by a handful of Jesuit priests in the 17th and 18th centuries. The largest and best-known of these mission towns is San Jose de Chiquitos, though all of them provide a beautiful example of old Spanish frontier architecture.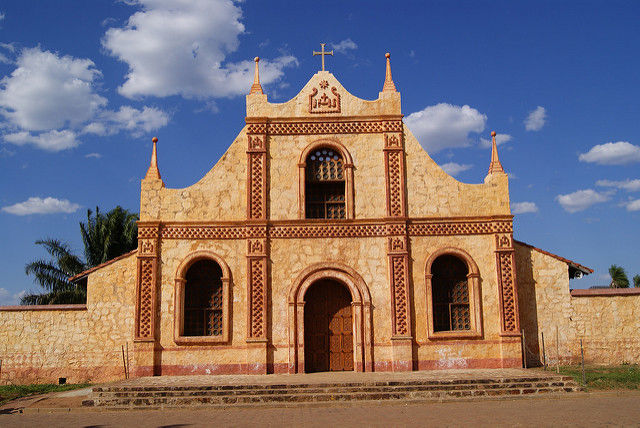 *7. Cerro Rico Potosi:
The "rich mountain" or "Cerro Rico" that towers over the city of Potosí once held the silver that lured Spanish Conquistadors to the world's highest city.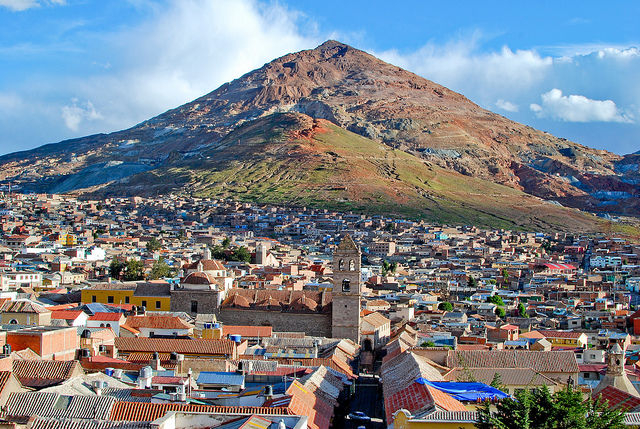 Cerro Rico is the ideal travel destination for those who want to explore the affect that colonization had upon the indigenous people of Bolivia. Although the silver is long gone, tin is still mined from Cerro Rico.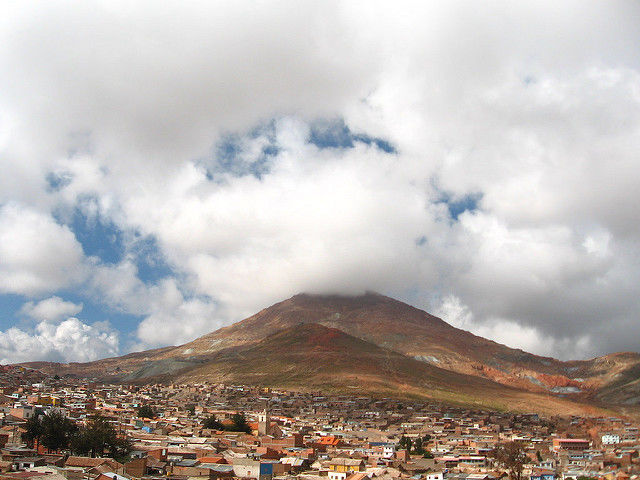 *6.Reserva Eduardo Avaroa:
A trip here feels much like a trip to a strange and beautiful new planet. The Eduardo Avaroa Andean Fauna National Reserve in the harsh Southwest Circuit region of Bolivia was created to protect the endangered vicuna and the llareta plant. The reserve is also home to some of the planet's most unusual landscapes.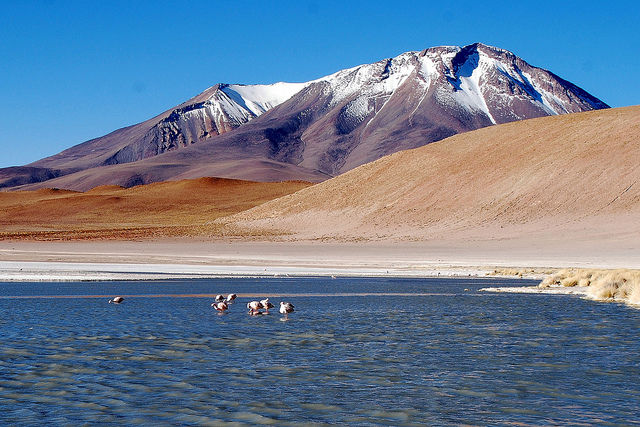 Bright white salt flats and the rainbow-colored mineral lakes of Los Lipez are both much too harsh to support human life but are a refuge for many rare and endangered South American species including several large colonies of flamingo.
*5. Sucre: Known as the "City of Four Names", Sucre is also called Charcas, La Plata and Chuquisaca. Founded in the 1500s by Spanish colonials, Sucre offers visitors a clear glimpse of life in aristocratic Spain in the 16th century.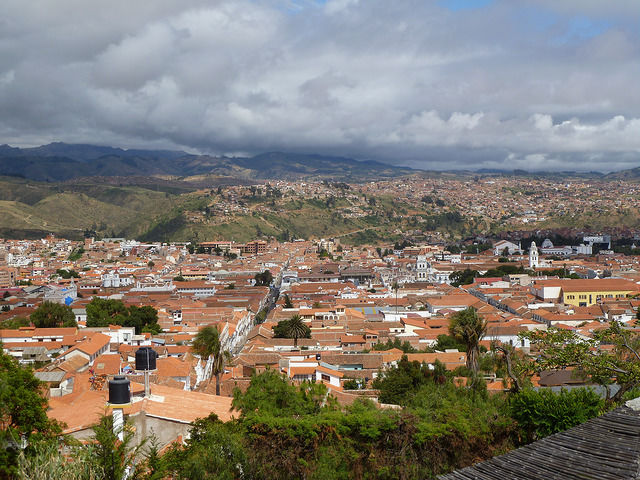 Sucre has many important historical buildings worth visiting, including La Casa de la Libertad, where Simón Bolívar wrote the Bolivian Constitution, and Bolivia's National Library, which features documents dating to the 15th century.
*4. Carnaval de Oruro: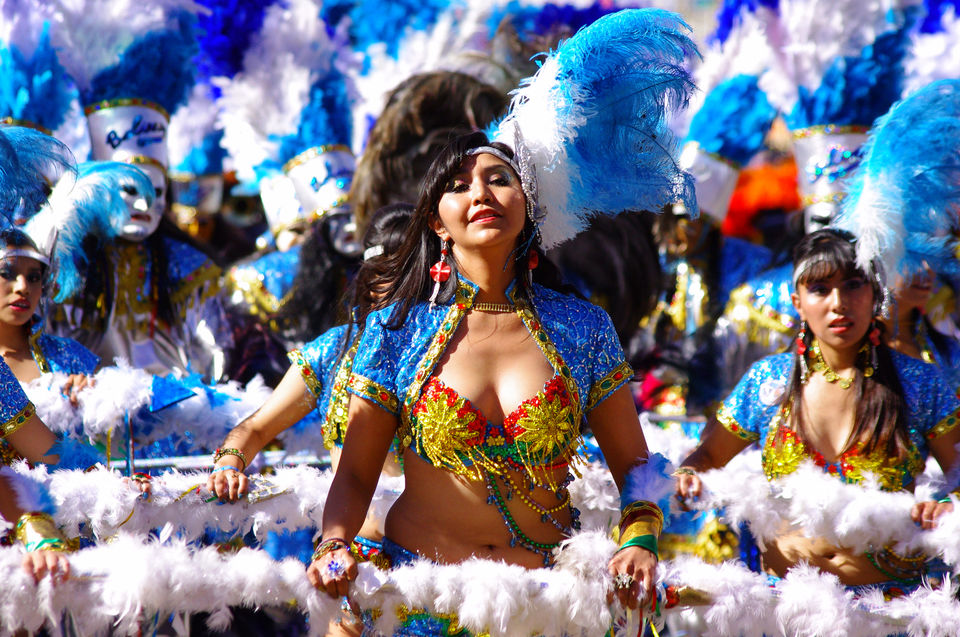 Each year in Oruro, just before Ash Wednesday, the city of Oruro hosts the Carnaval de Oruro, one of the most important folkloric and cultural events in all of South America.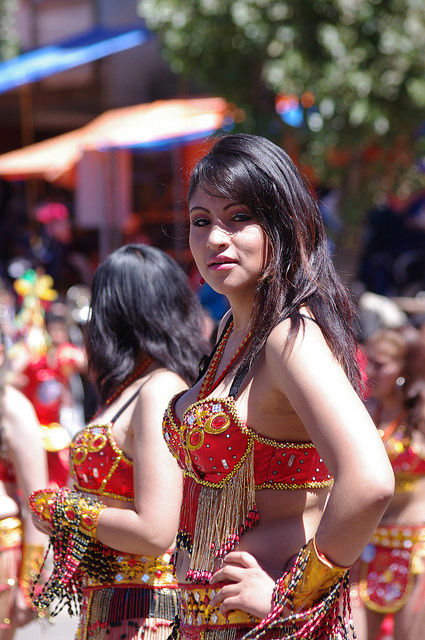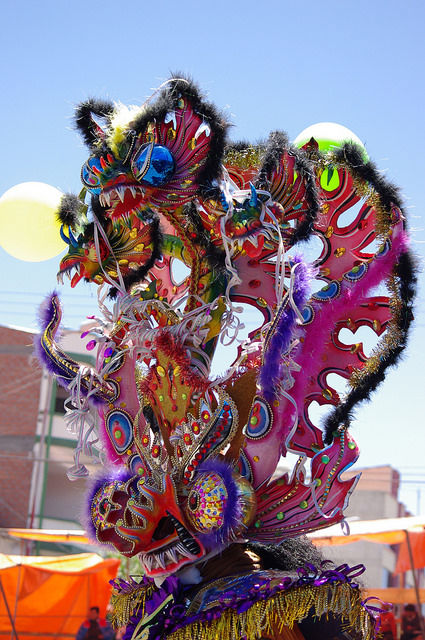 The festival features over 28,000 dancers, performing a broad variety of ethnic dances. Around 10,000 musicians accompany the dancers. Unlike carnival in Rio where a new theme is chosen each year, carnival in Oruro always begins with the diablada or devil dance. It is considered to retain most of the artistic expression coming from pre-Columbian America.
*3.Tiwanaku
Located near the south-eastern shore of Lake Titicaca in Bolivia, Tiwanaku is one of the most important precursors to the Inca Empire.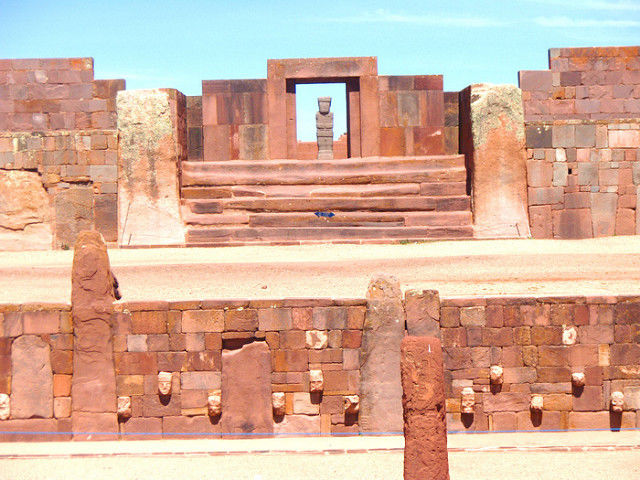 The community grew to urban proportions between the 7th and 9th centuries, becoming an important regional power in the southern Andes. At its peak the city had between 15,000–30,000 inhabitants. While only a small part has been excavated, Tiahuanaco represents the greatest megalithic architectural achievement of pre-Inca South America.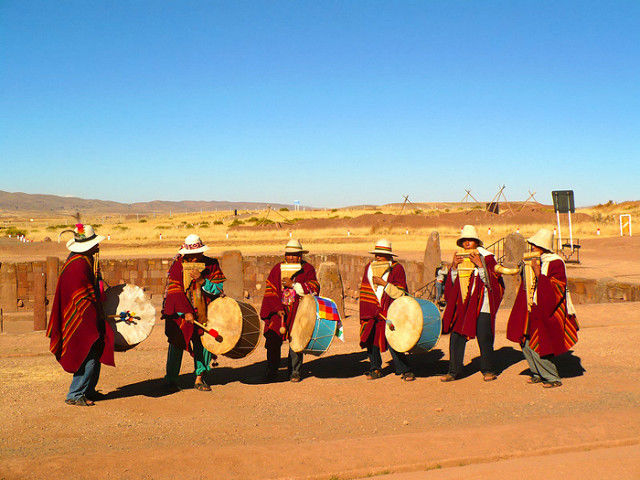 Today it is one of the top tourist attractions in Bolivia.
*2. Lake Titicaca: Bordering Peru and Bolivia , Lake Titicaca World largest commercial navigable lake at an altitude of 12,500 feet above sea level.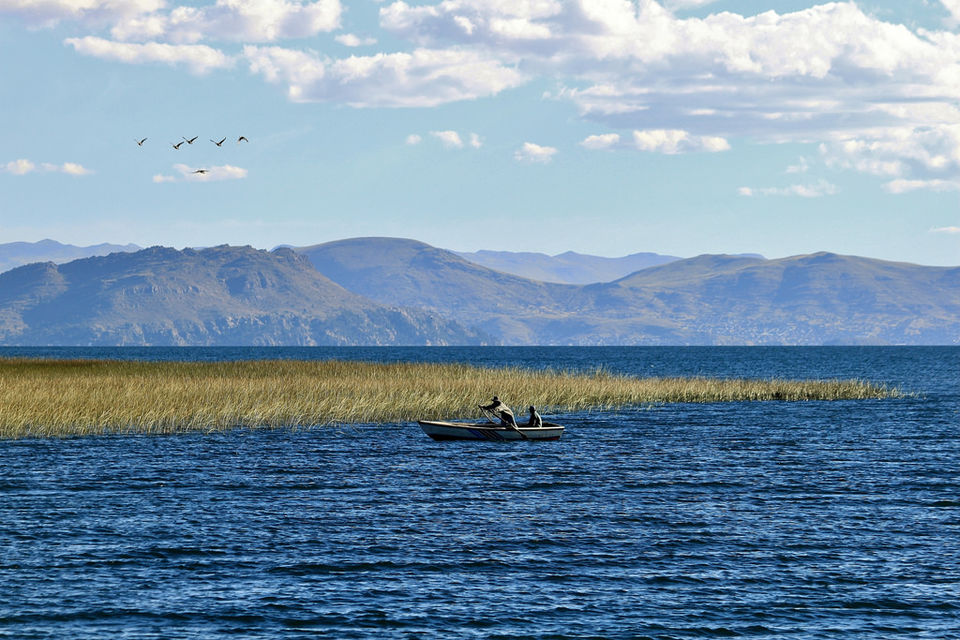 The Uros Islands are located about 5 km from Puno. They are artificial floating islands made out of totora reeds which grow in the shallow parts of the lake around Puno. The Uros are a pre-Incan people that live on forty-two self-fashioned floating island in Lake Titicaca. The Uros use bundles of dried totora reeds to make reed boats (balsas mats), and to make the islands themselves.
* 1.Salar de Uyani: Under the arching sky of the Bolivian Altiplano (high plains), at more than 3600m in altitude, lies the Salar de Uyuni, the world's largest salt flat.