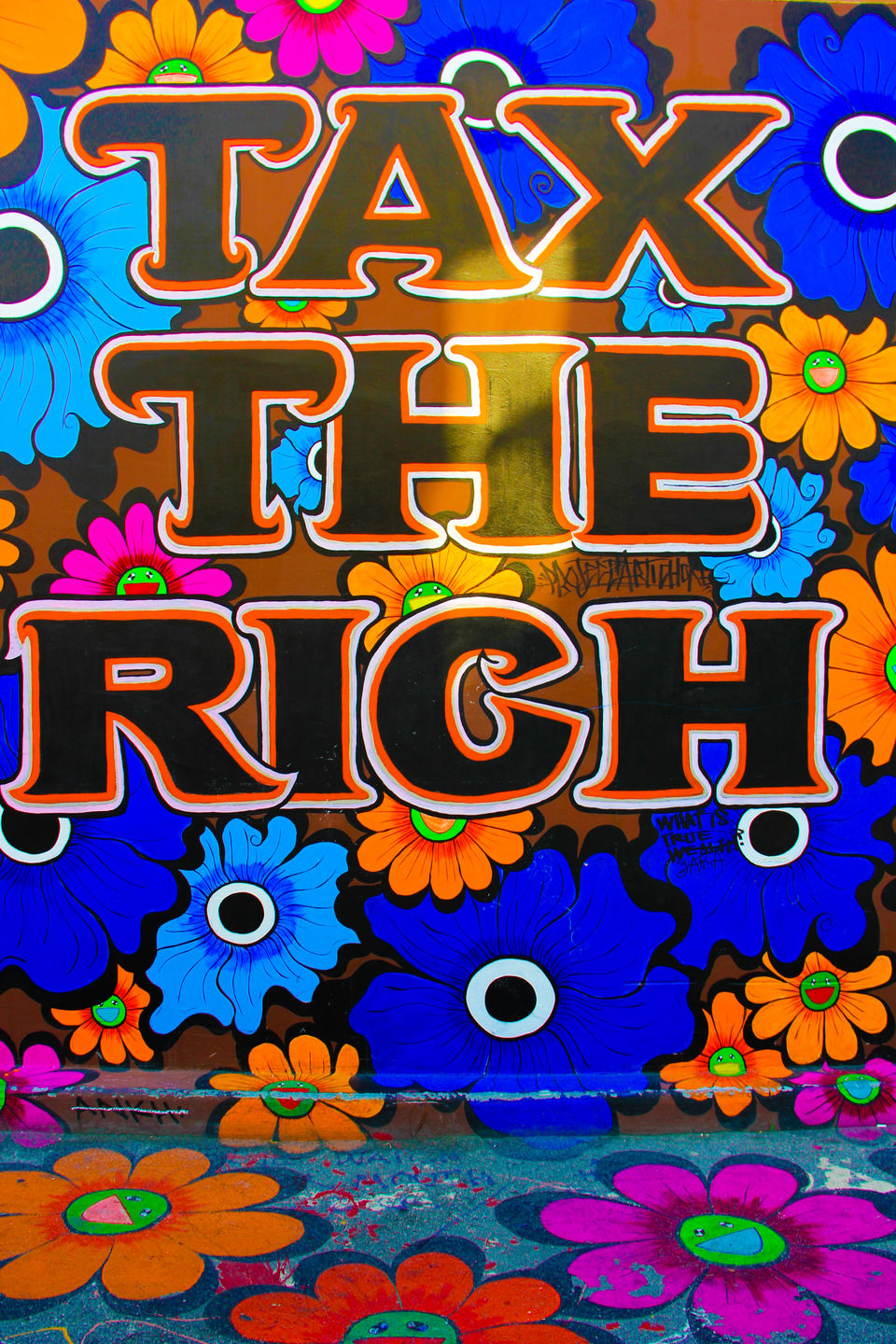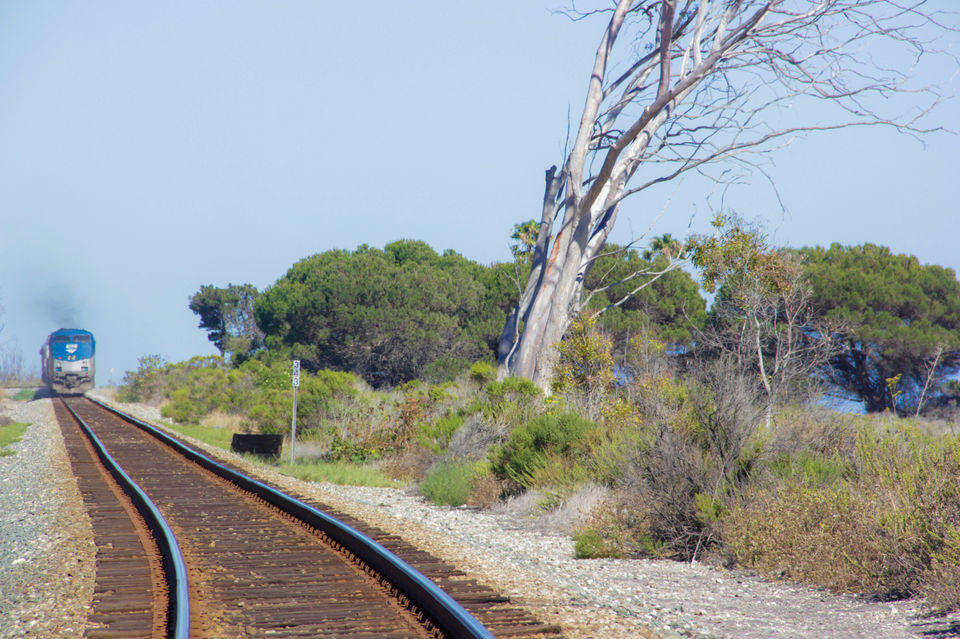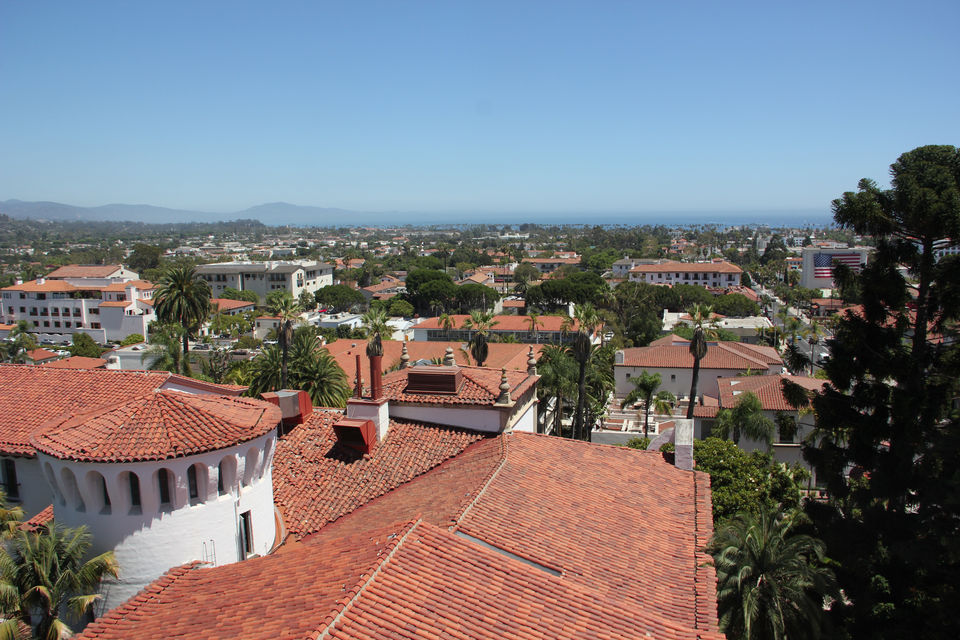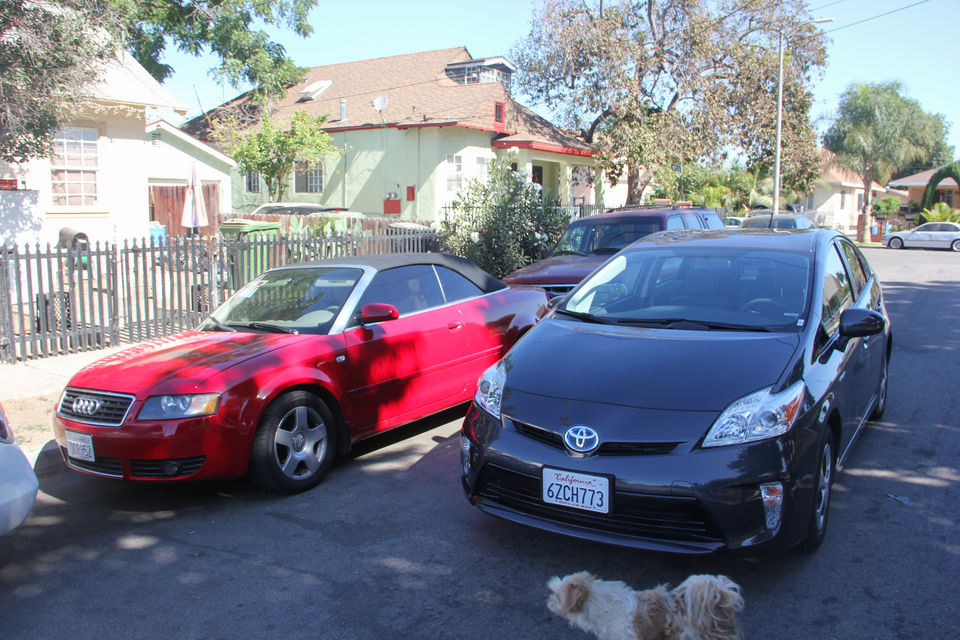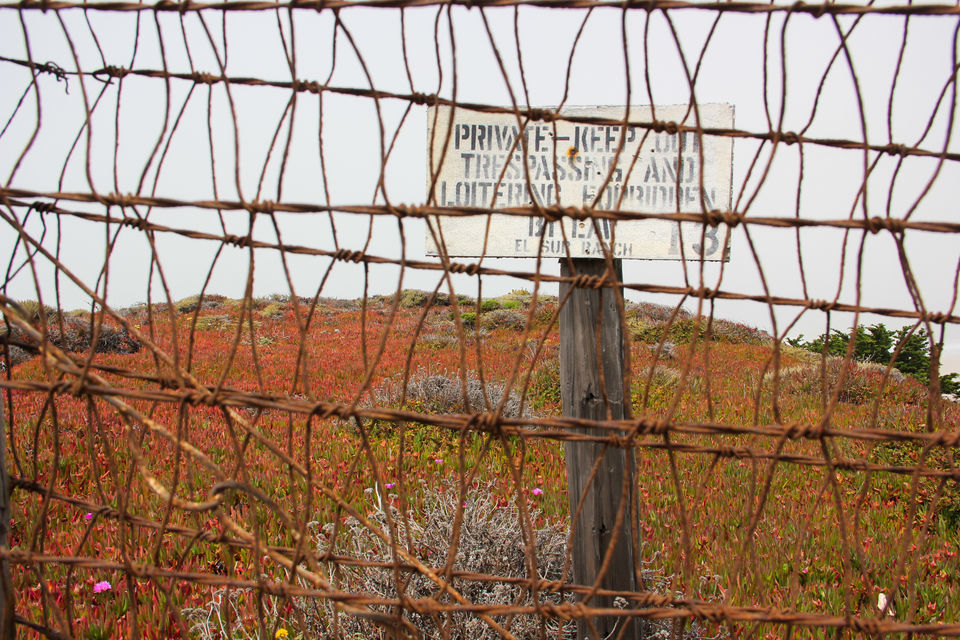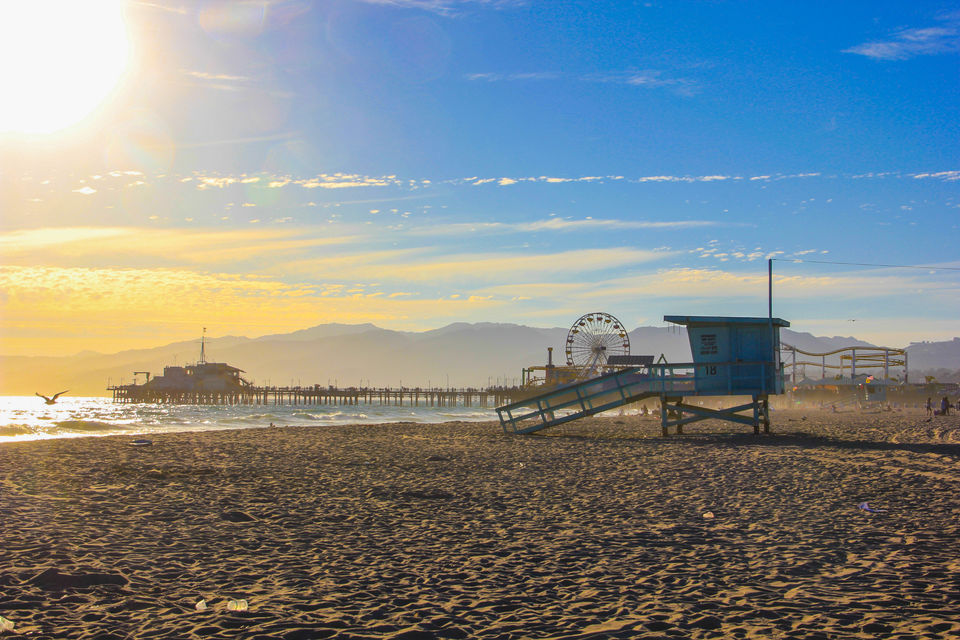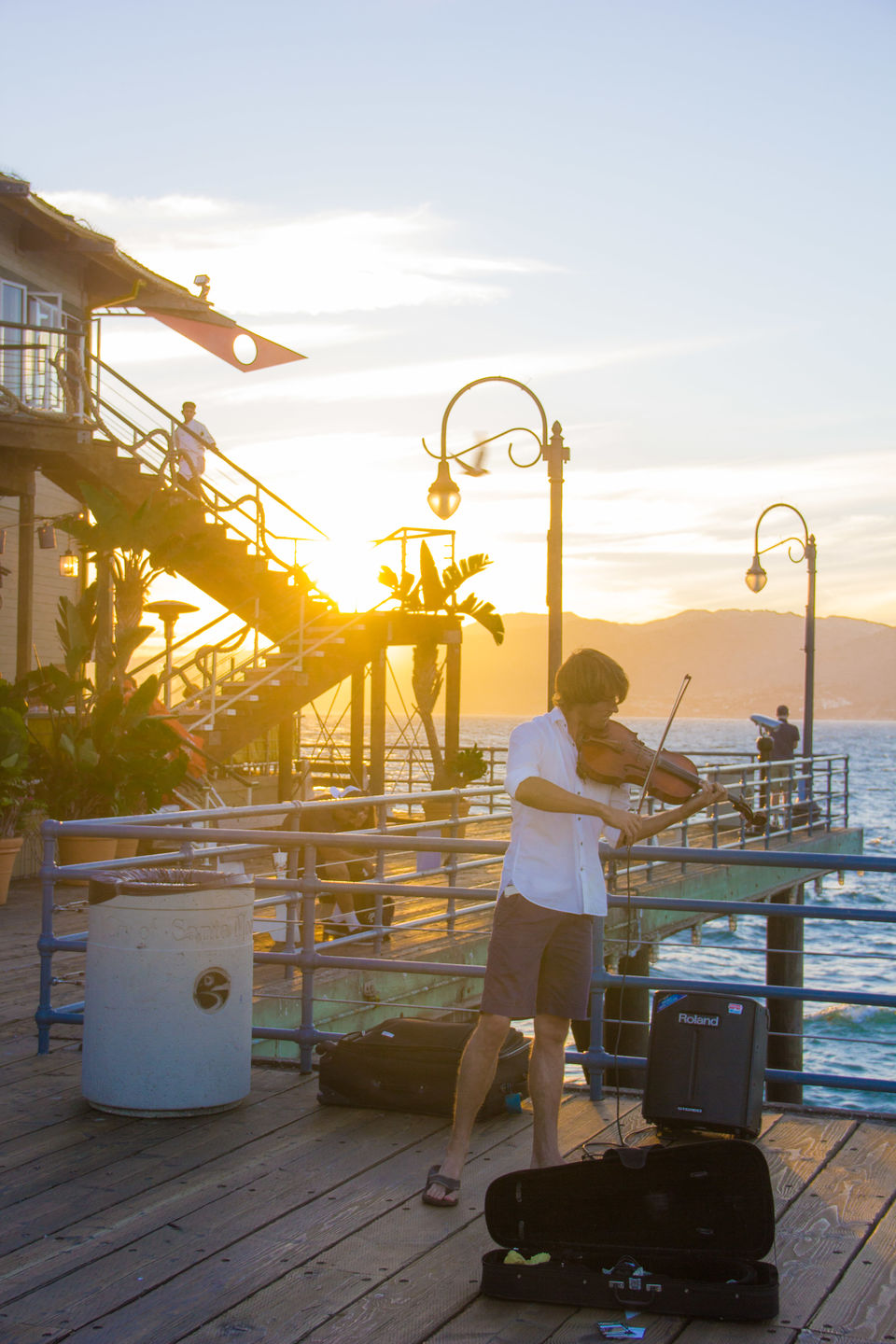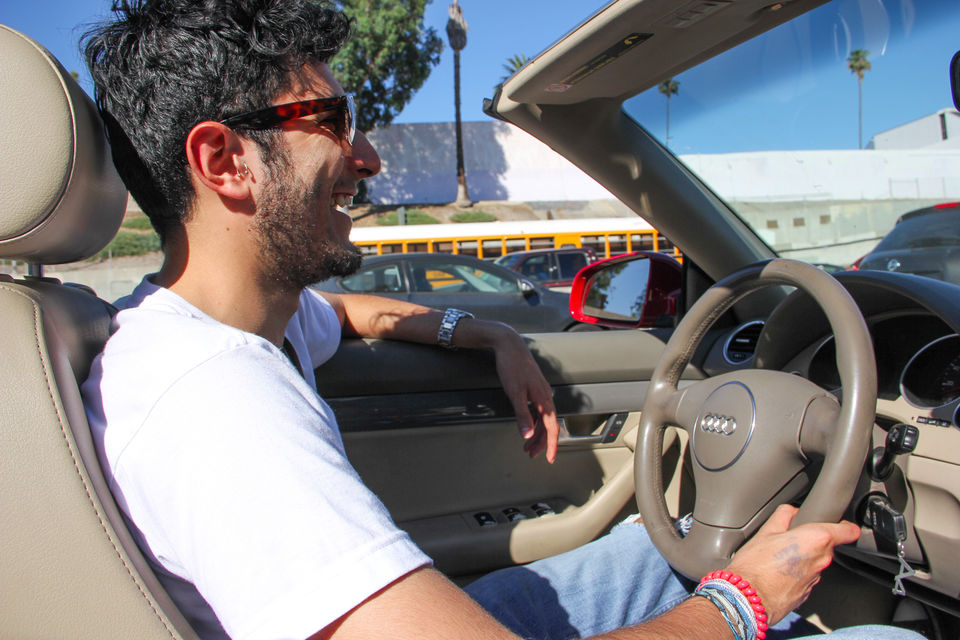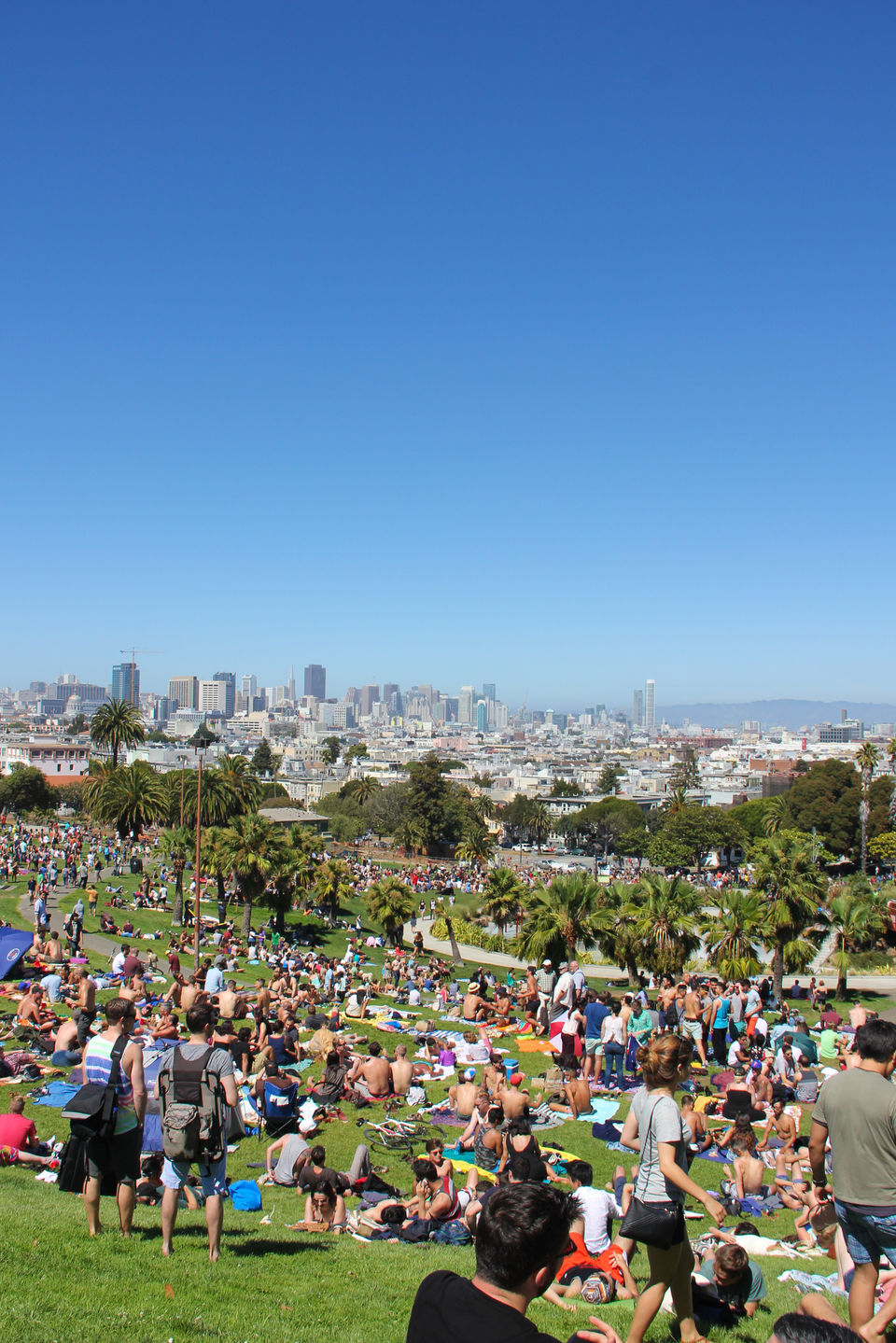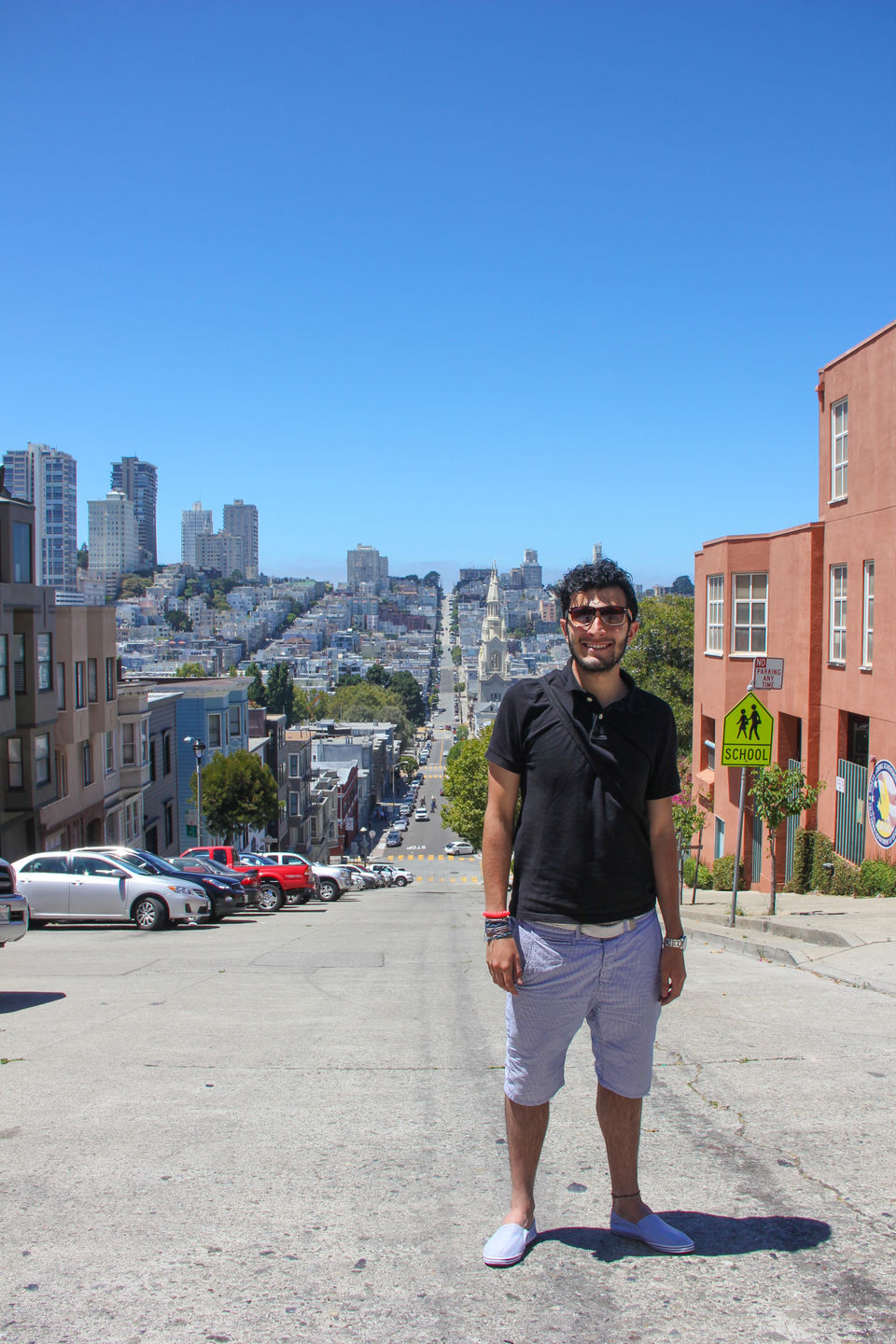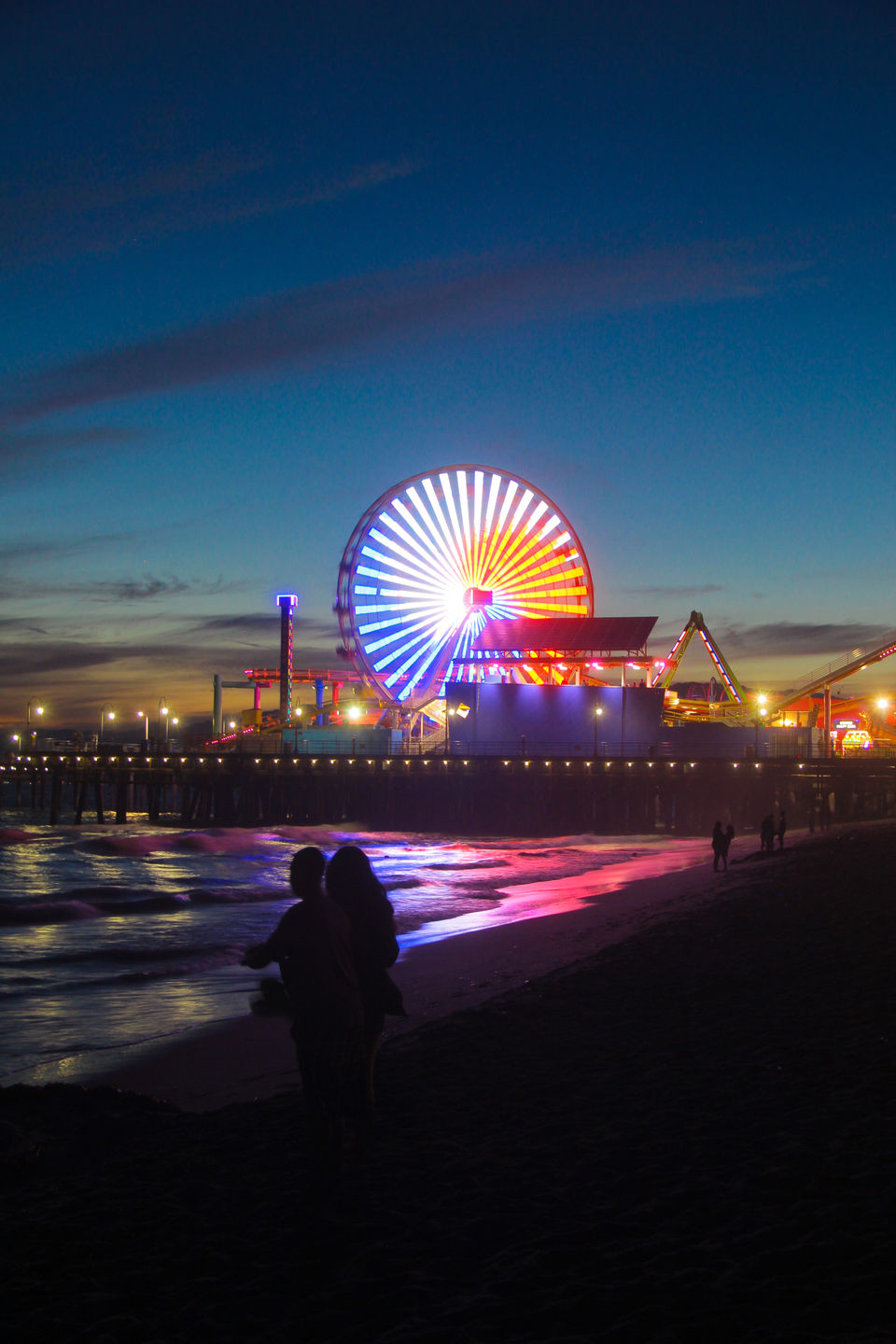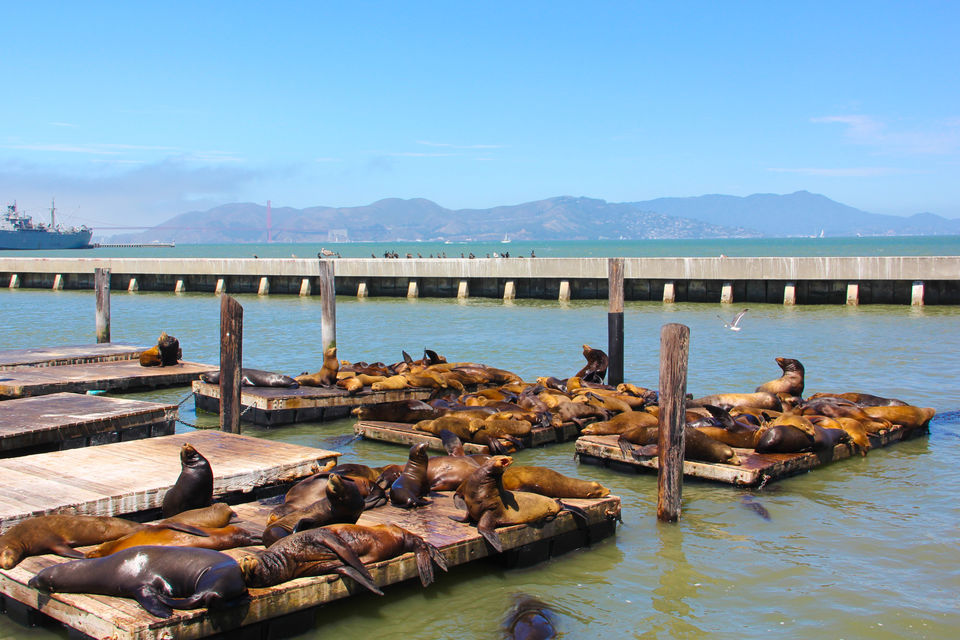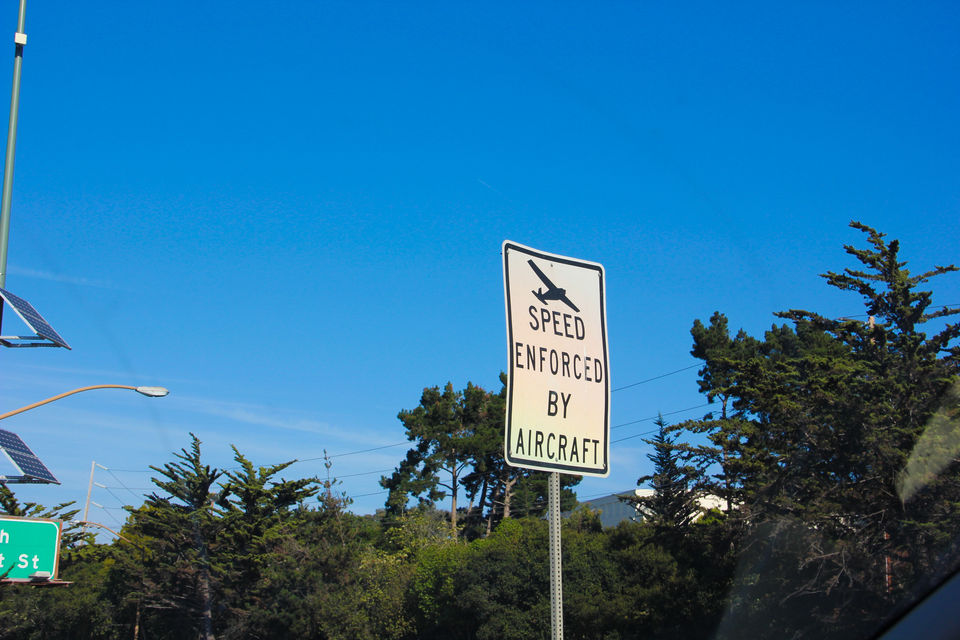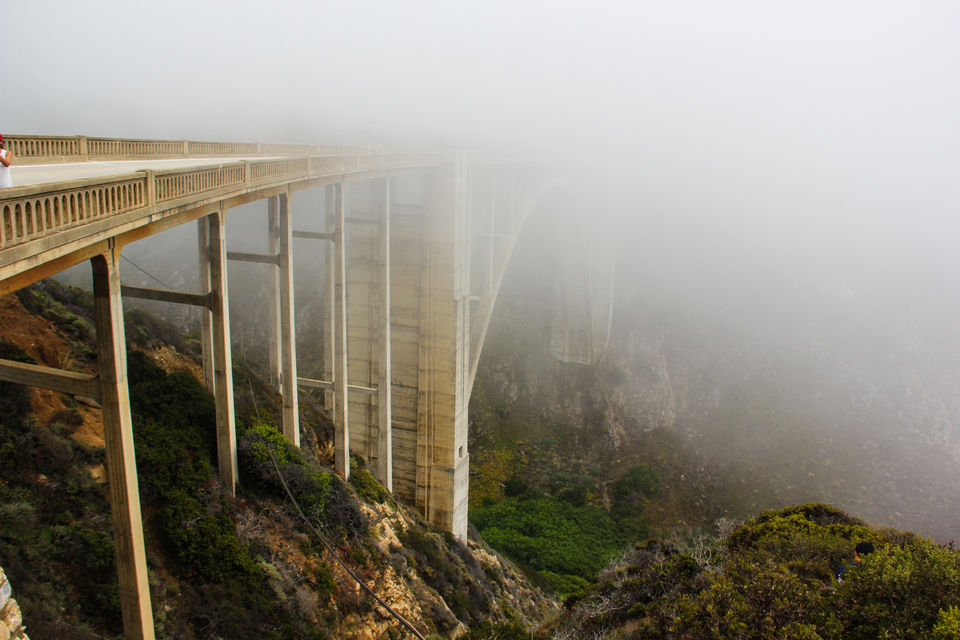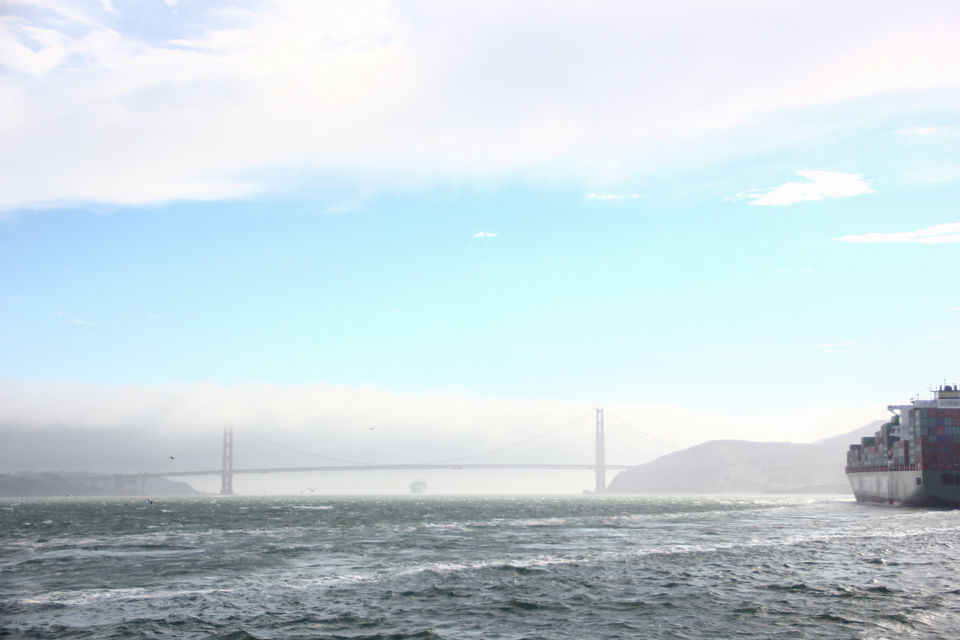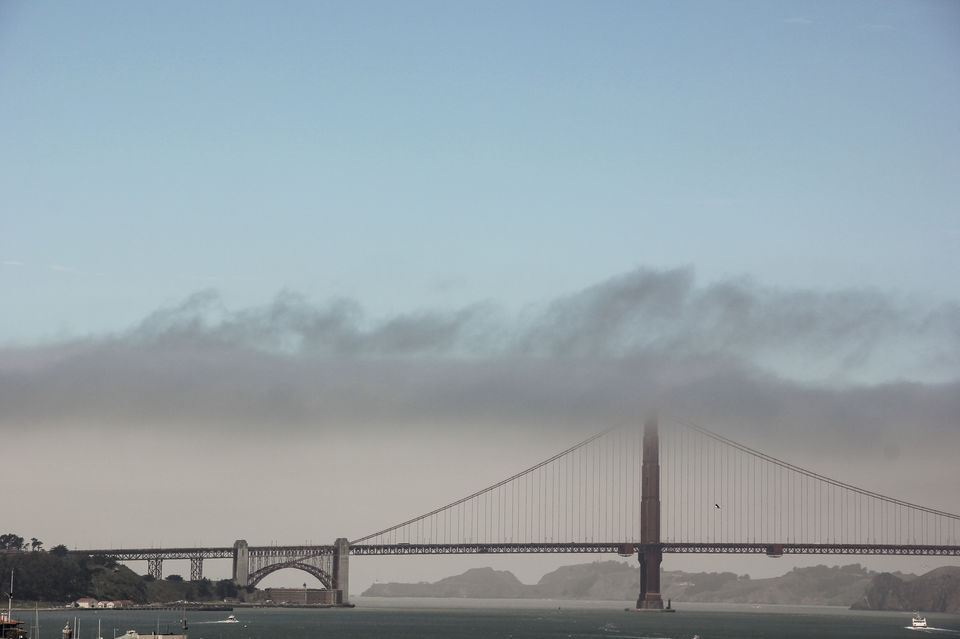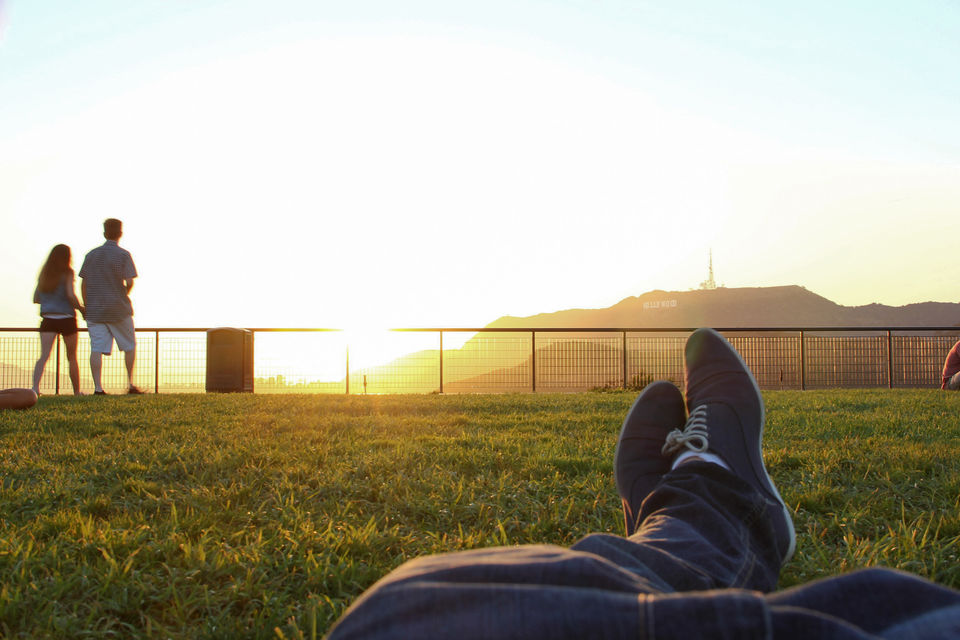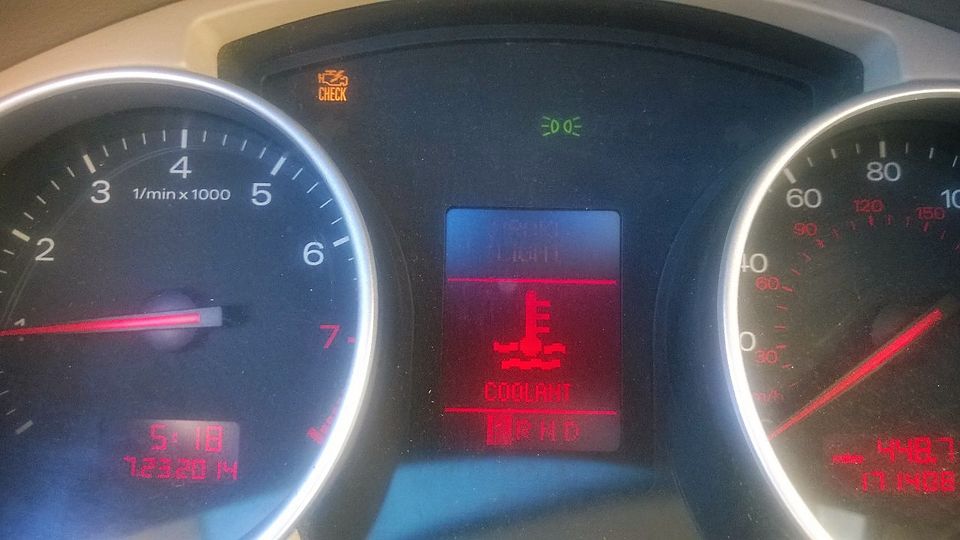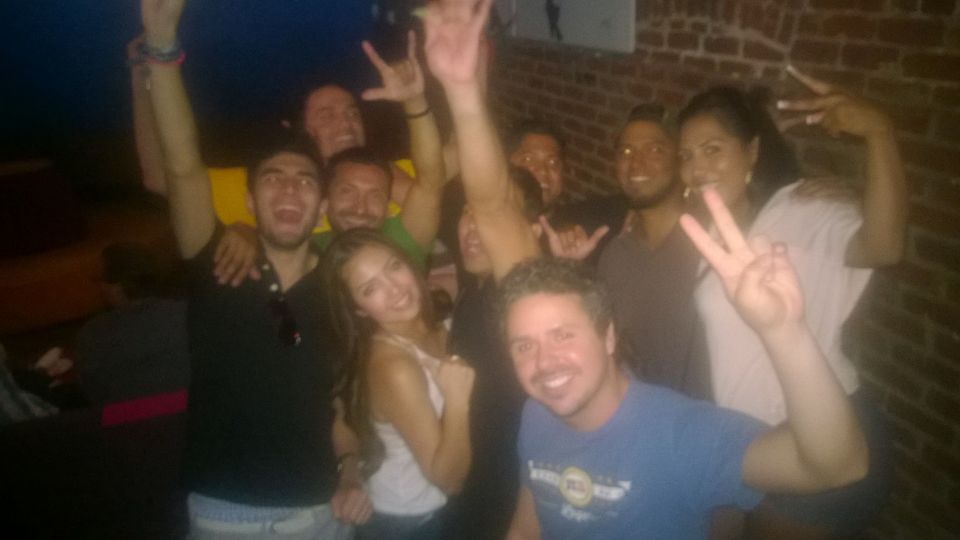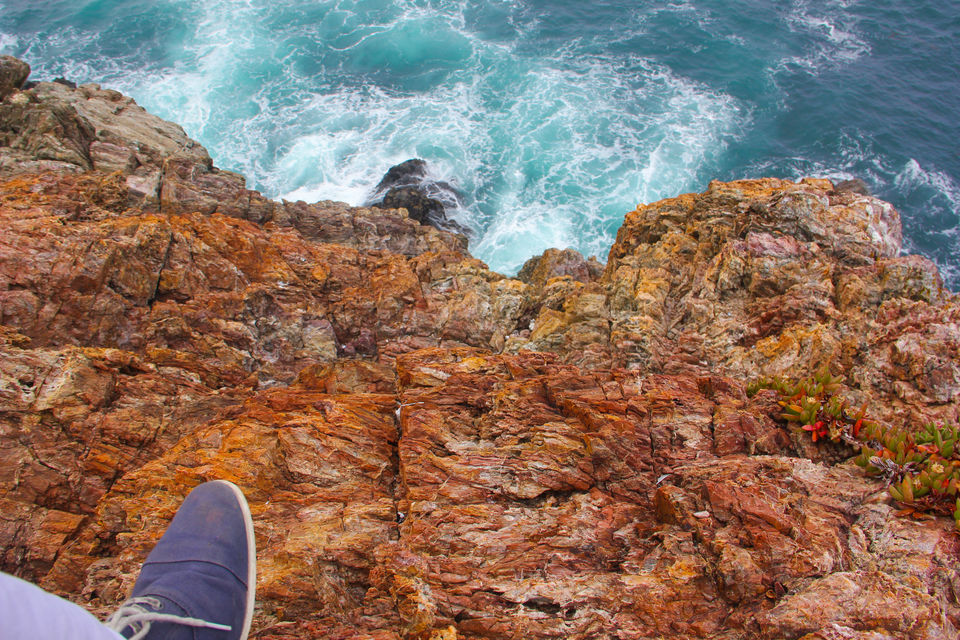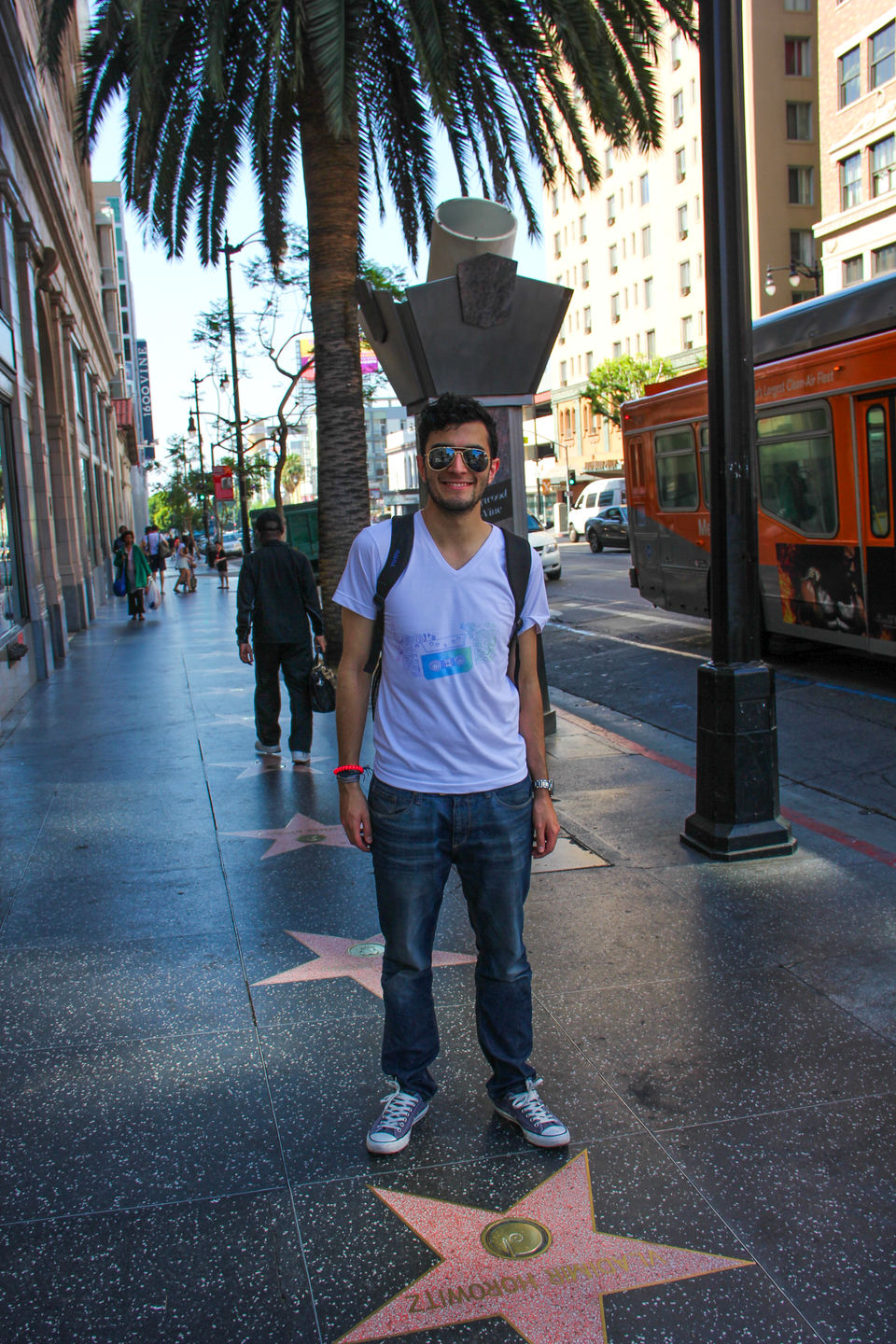 "The wiring for the engine is burnt. It will be around USD $2.000 to get it fixed, maybe more. If I were you I would get rid of the car. Immediately. Have a nice day."
There I was with a beautiful red convertible car in Los Angeles, feeling dumb, angry and most of all disappointed. I had been scammed and now I had a car that needed half of what it was worth to get it fixed.
It was mid-summer and the warm air felt dry and embracing. I arrived at Los Angeles because I wanted to have an adventure across a big country like the U.S. I had 2 months to make it to the other extreme of the country to an electronic music festival and then 1 month more to catch the flight back home. Yet, I was stranded in an unknown city to me, having spending much more that I had accounted for and without a place to stay.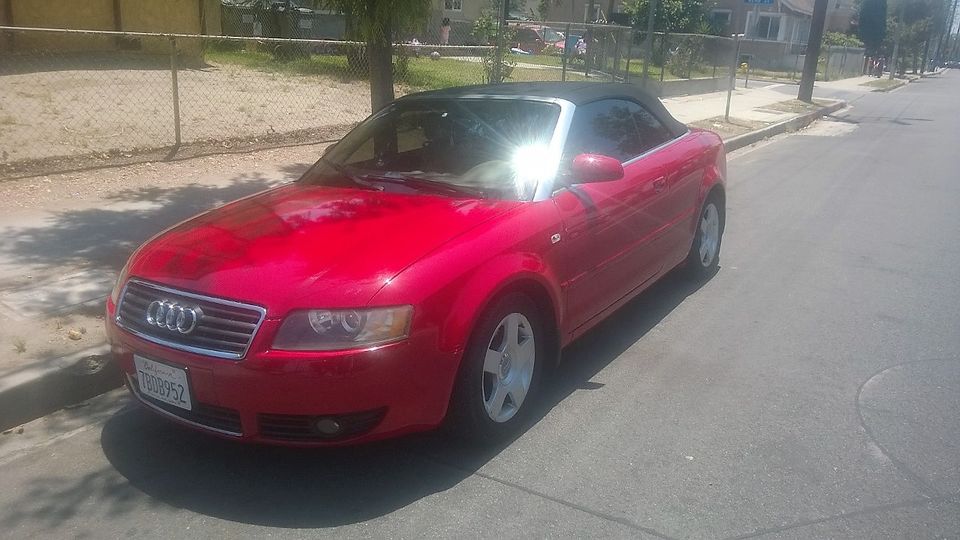 The day after I bought it while going on the highway headed out of the city, it started to shake making a rather unnerving sound as it started to slowly lose power and coming to a stop. Suddenly steam comes out of the engine and all control is gone. Slowly and in complete disbelief I took my phone and patiently called the guy who had sold it to me. He picked the phone on the fourth ring. After explaining what had happened his answer came straight and pointless: "it was working when I gave it to you", then, he hung up. Sitting there in my shiny new and useless red car I felt how an enormous pressure landed on my shoulders and pocked through my ears, the feeling of realizing how much of a fool I had been.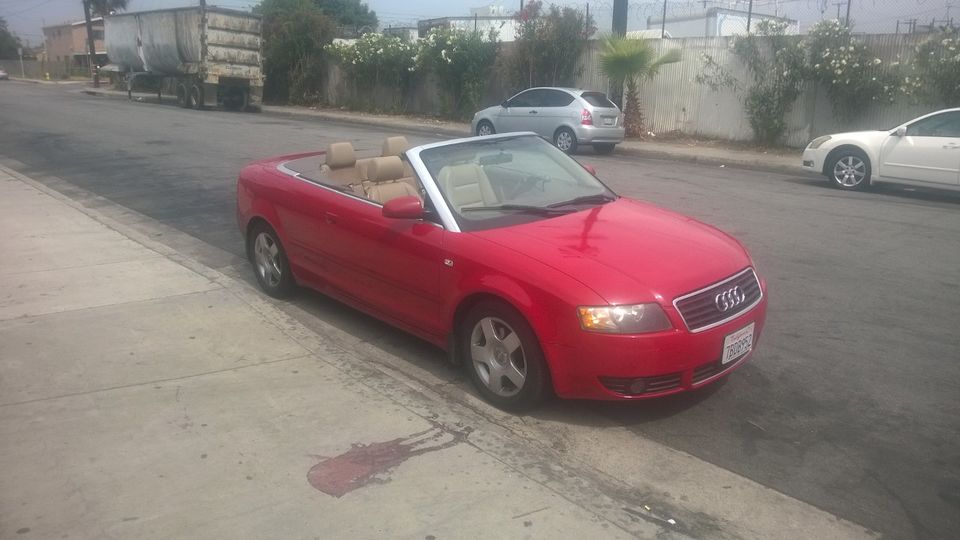 I was towed to a nearby workshop and I was told to come back the next day. Then, when i was back there, and after hearing about my history from the manager, a tattooed guy that i met offered me his place to stay for as long as I needed to fix the car, damm I needed a place, but it felt hard to trust someone after what happened, even less a random guy I met at the car workshop. So, I did what every rational person would, I say yes and stayed at his place for 2 weeks while I solved my problems. In between I had a lot of fun with he and his friends and I have to say, he reestablished my temporarily lost faith in humanity.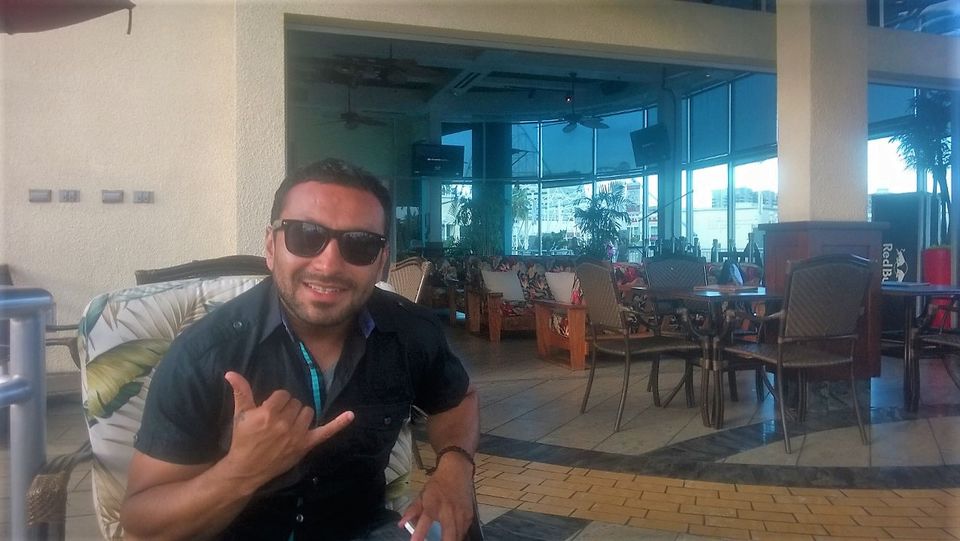 After 2 weeks I felt I've had enough of the city, my confidence was back, my spirit was high and after all, I was not going to let a scammer decide for me.
I rented a car and left to start my trip. First stop: the pacific highway, a beautiful road bordering the Pacific Ocean trough ridges, cliffs, beaches and forests. Extending from Los Angeles to San Francisco it is a scenic drive that at moments feels unreal, at moments plain and most of the time is a lot of fun, pretty much like being alive.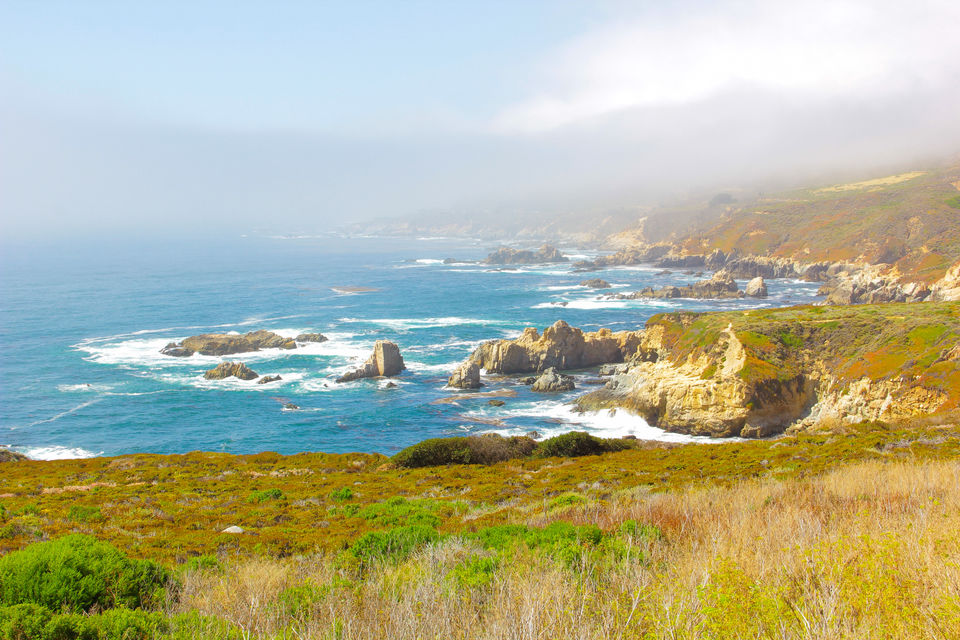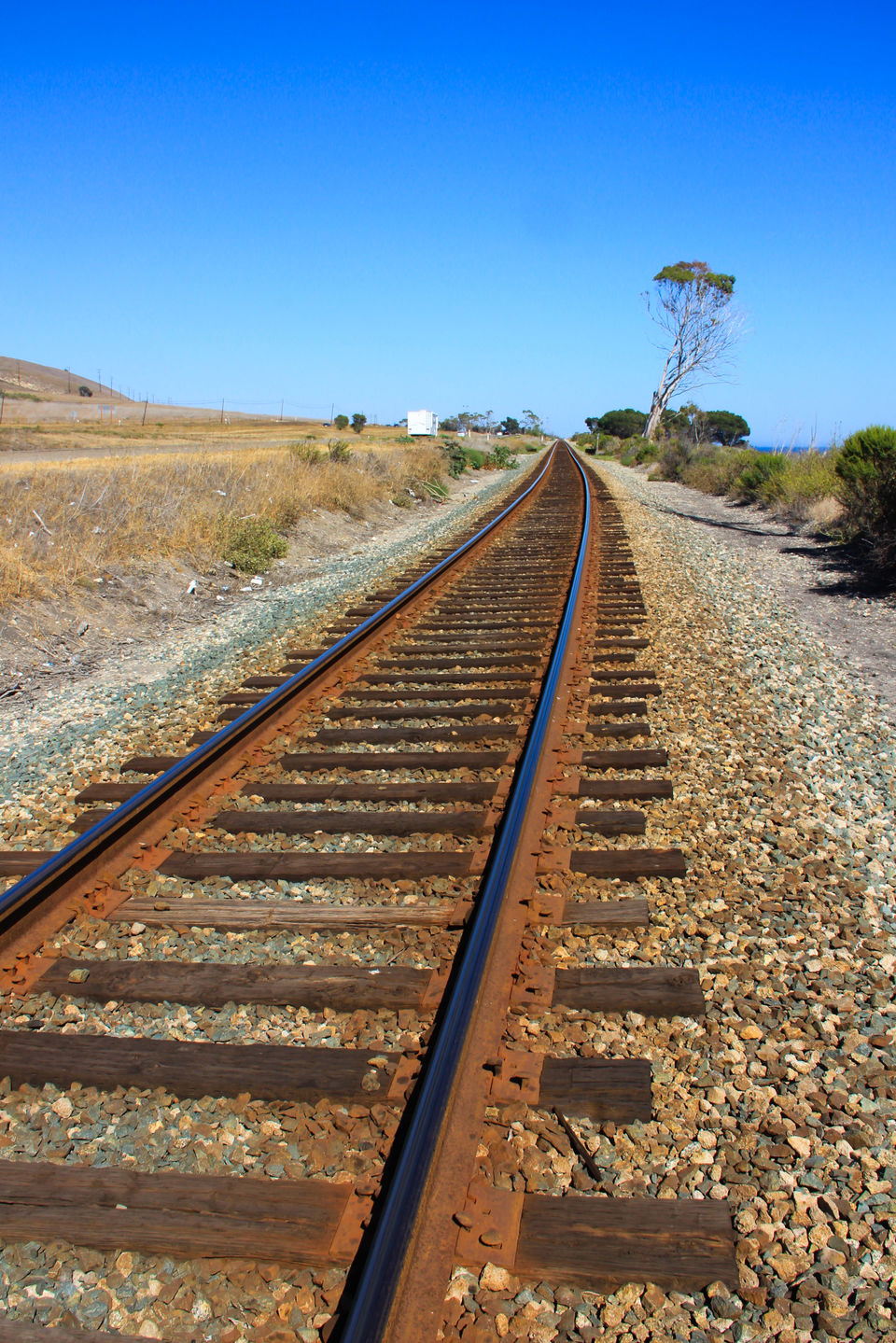 It was a 2 days drive, which required me to stop on a camping ground and try to set up a tent for the first time in my life. I had got it as a gift from a couple of Danish girls that I had met in LA, along with an air mattress, an air pump and a sleeping bag. However my duck maternity skills where higher than my outdoor camping ones, happily a nearby camper helped me settle it out, and then afterwards invited me to dinner with his wife and a couple of joints. I only took dinner, yet it was a fun talk.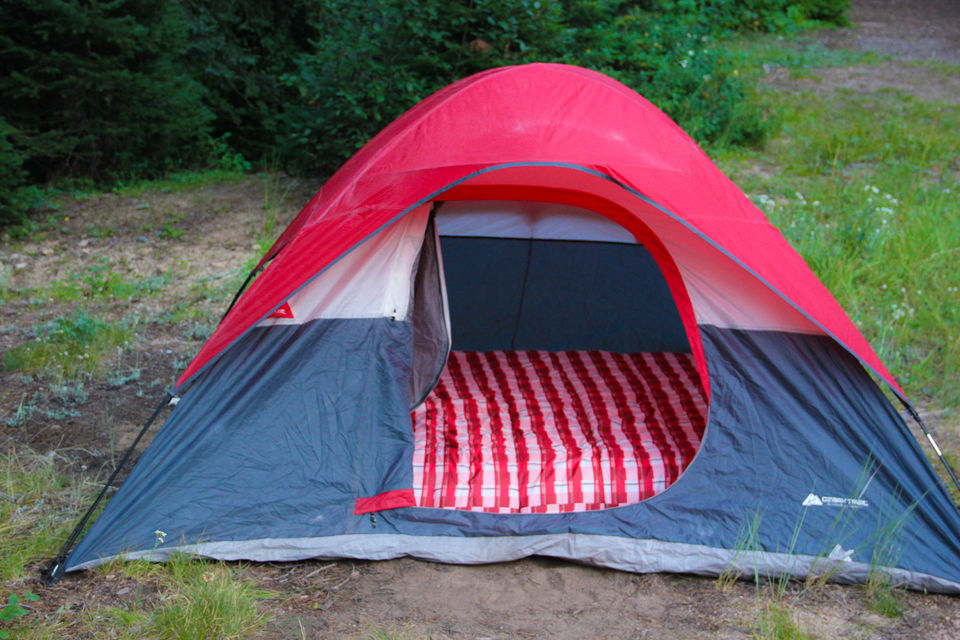 When there were views on the road, they were full of drama, emotion and colours. One of those things images describe better than words.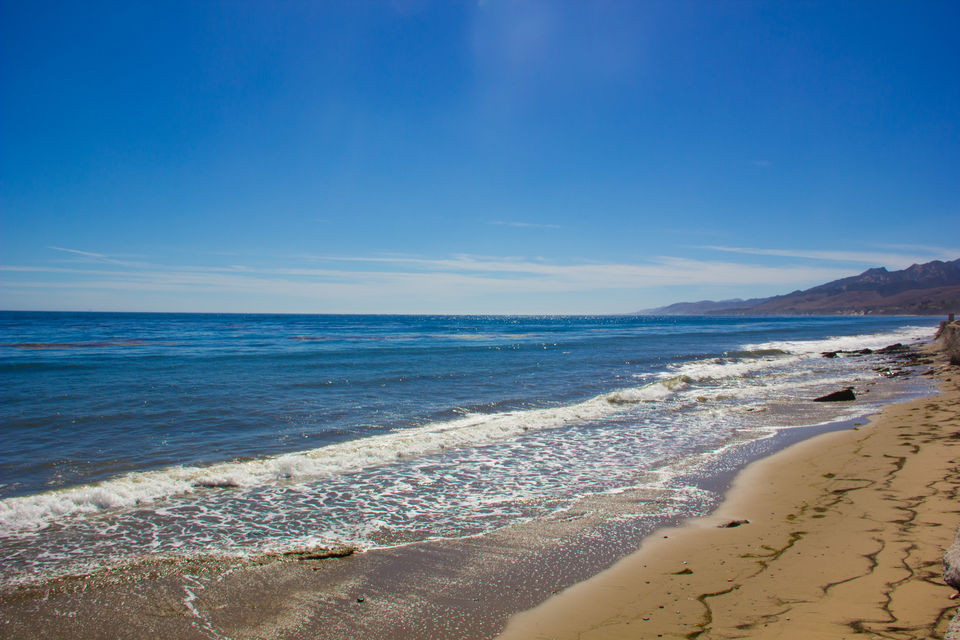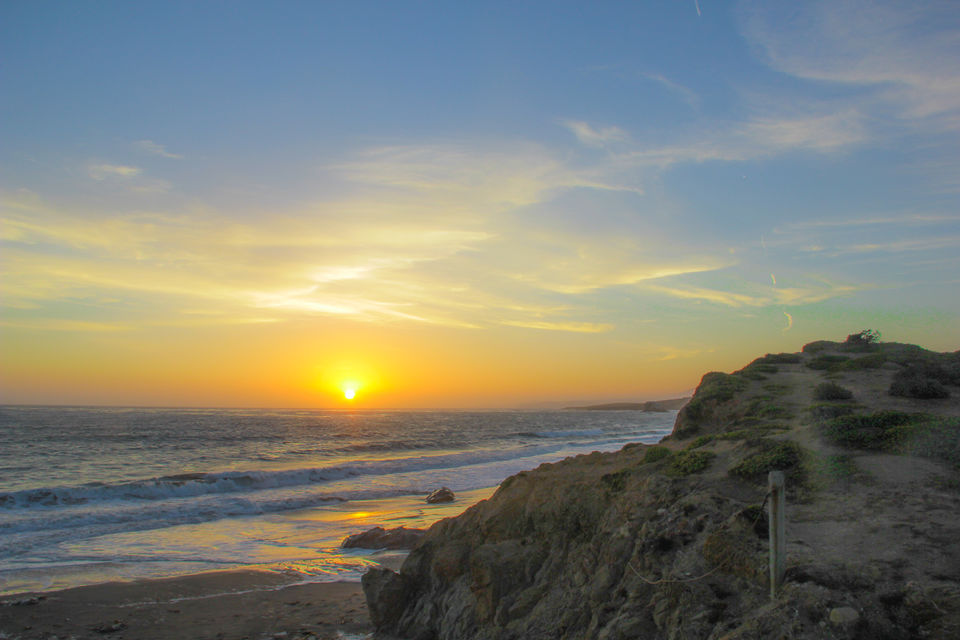 Finally on the setting sun of the second day I made it to San Francisco, I was energized by the things I´d seen on that day and happy because my actual trip had finally started. Second mistake: Not booking a place to stay before reaching there. Turns out every hostel in the city was full, and the one who had a bed only had it for 1 night at a hefty rate of $42 dollars a day in a dorm. Luckily for me on the next day I met very nice people from Couch Surfing and I was offered a place to stay for the remaining days, along with a couple of long lasting Brazilian friends.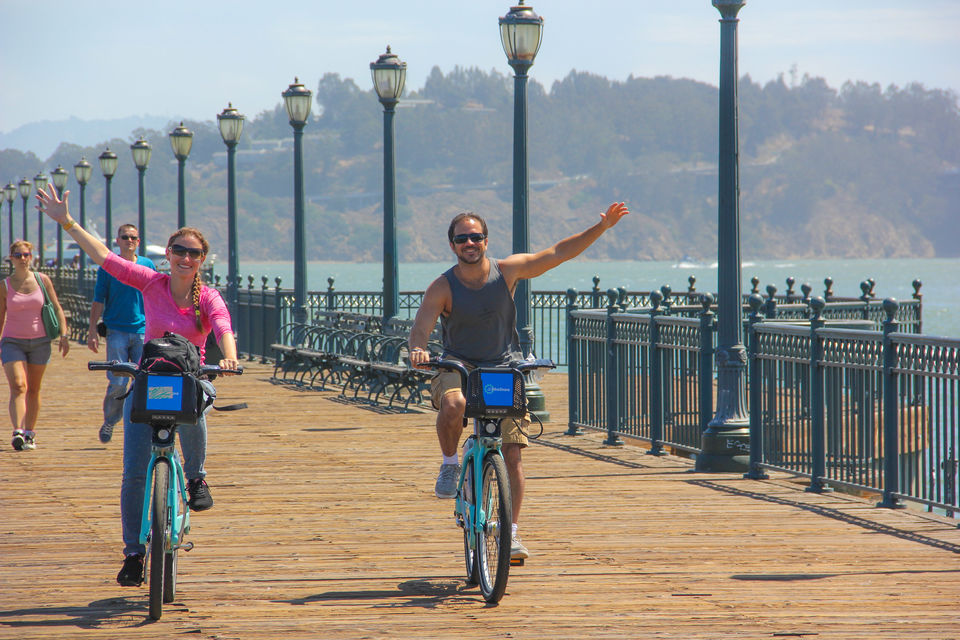 San Francisco itself is a city that makes you feel at ease, safe and fill with that sense of possibility that great cities often express. Cozy and hearty it is best represented by the famous Golden Gate Bridge.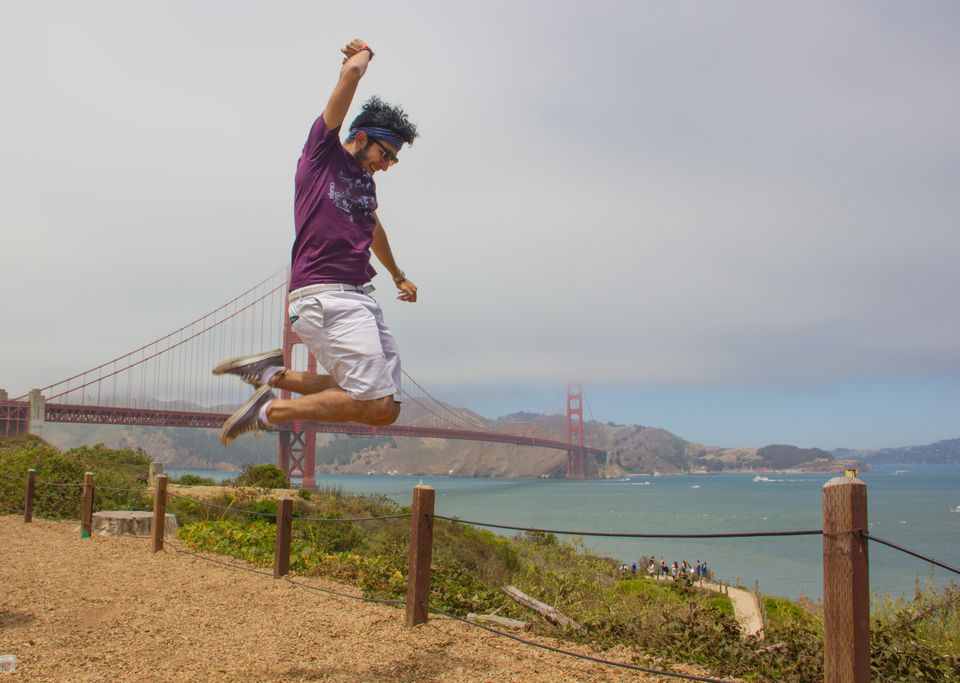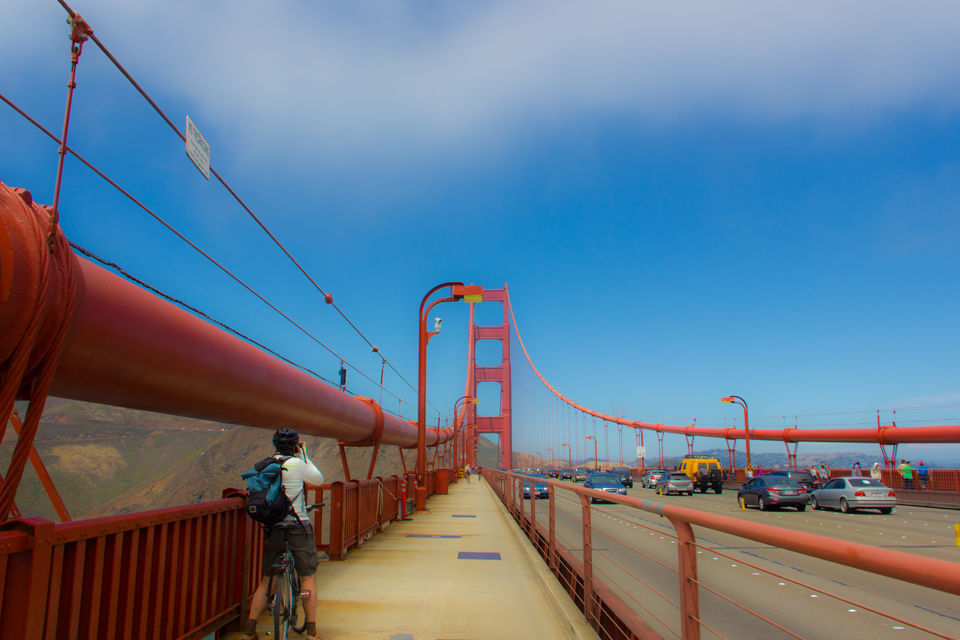 Easily crossed by bicycle it is one of the best rides I've taken in my life on 2 wheels, a little unexpected though are the suicide line signs on the bridge. Turns out it is one of the places on earth with the highest number of attempts of suicide, on the bright side the numbers are diminishing, on the crude side, it is a golden exit. If you keep on pedalling after the end of the bridge you will reach a little charming town called Sausalito, from where you can take a ferry back to San Francisco while passing alongside the infamous Alcatraz Island, available for tours with reservation required in advance for the hectic summer months.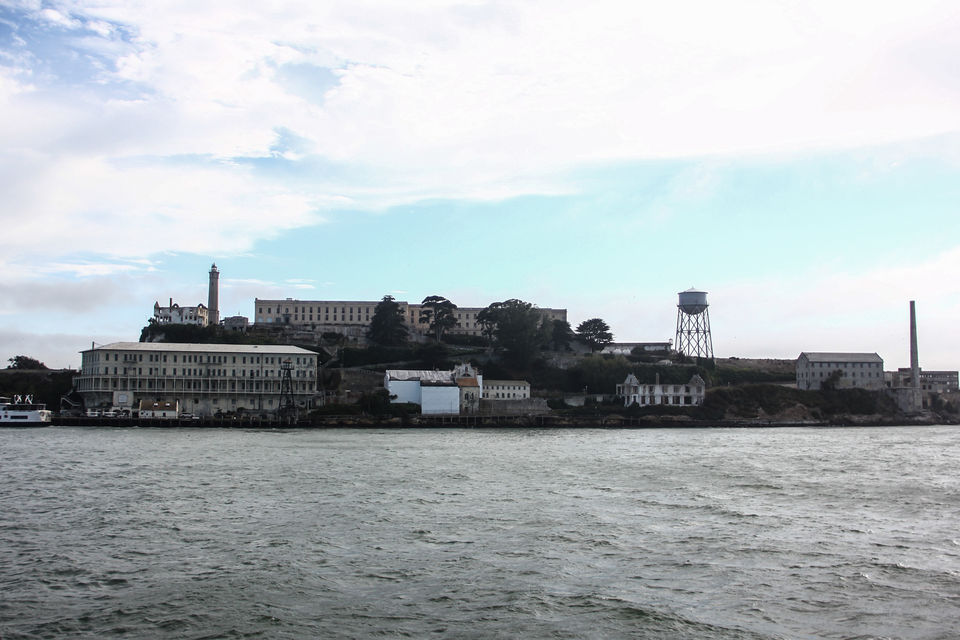 Not less striking are its hilly roads which test your stamina on the summer days, although on the upside (pun intended) you can rest easily by taking the cable cars, another one of the landmarks of the city. You head to the stop, jump in like you were back in 1940 and hold tight not to fall, like you were on 1940. To be honest it feels old, hard, rough and tough, and I absolutely loved it.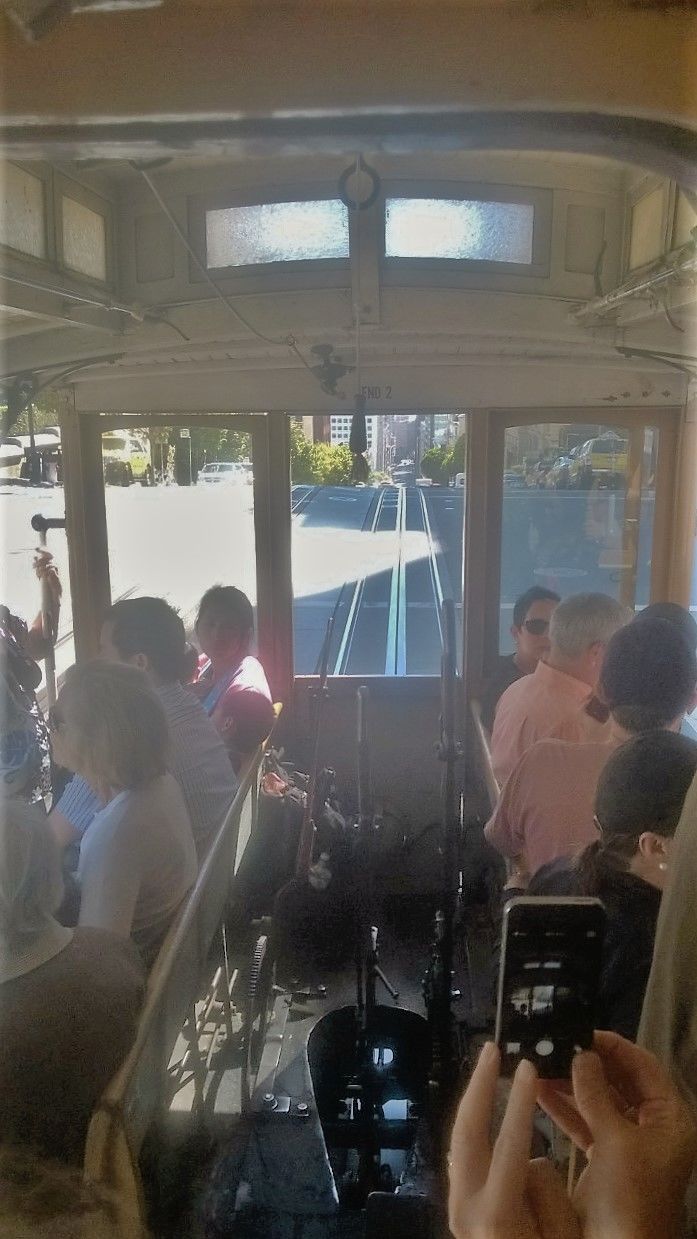 On the downside, in SF they love traffic fines, so in my ignorance i learnt trough the hard way that when you park downhill you have to leave your tires pointing to the curb, apparently several cars have loose unmanned downhill and ended up in somebody's shower or living room. At the end, as i cannot change what's done, i just decided to smile and live with it.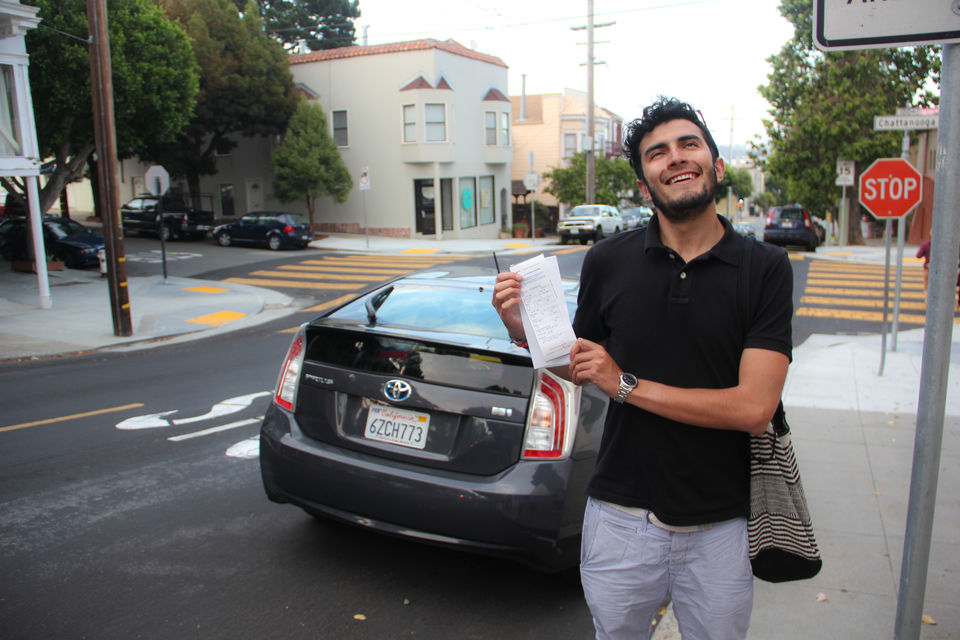 After a few days and as my lovely host suggested it, I decided to take a detour and head for Yosemite National Park, famous for bears breaking into cars and incredible beauty. But that will come later.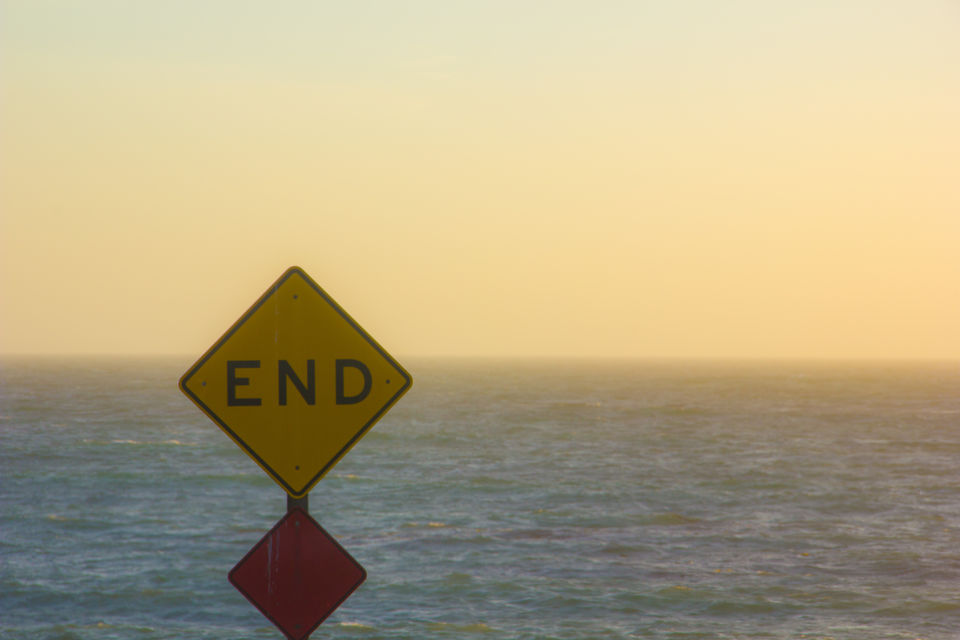 This post is part of the series 20,000 kilometers driving across the US.
Coming up next week: How to survive your first bear encounter alone and unscratched.