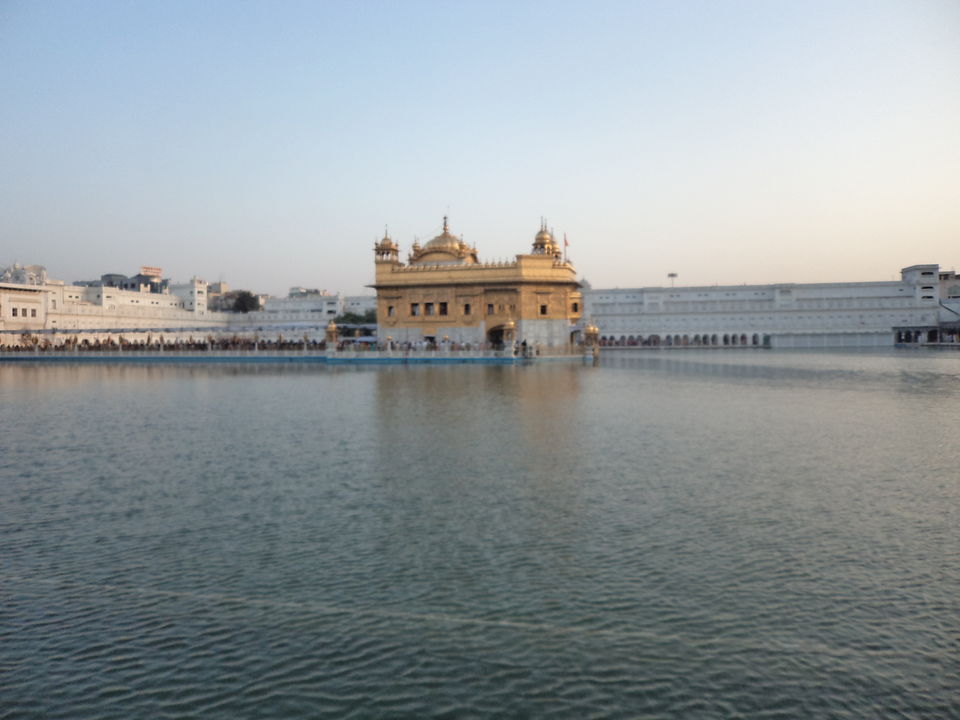 On a weekend trip we reached Amritsar by night bus from Delhi. The fare ranges around Rs1000. It will take about 10 hours to travel, starting at 9pm on day 1 and reaching at around 6 am day 2.
 A hotel very nearby to the temple was selected to facilitate viewing of the temple at various hours of the day. It costs only Rs 2000. We usually put up here and get discounts. Its the Hotel Sarovar Regency. 
Amritsar is an old city. Since the hotel was nearby, early morning we set out to view the beautiful complex where the Golden Temple is only a part of the entire complex. It was built by Sri Harmandir Sahib for Sikhs to come and pray.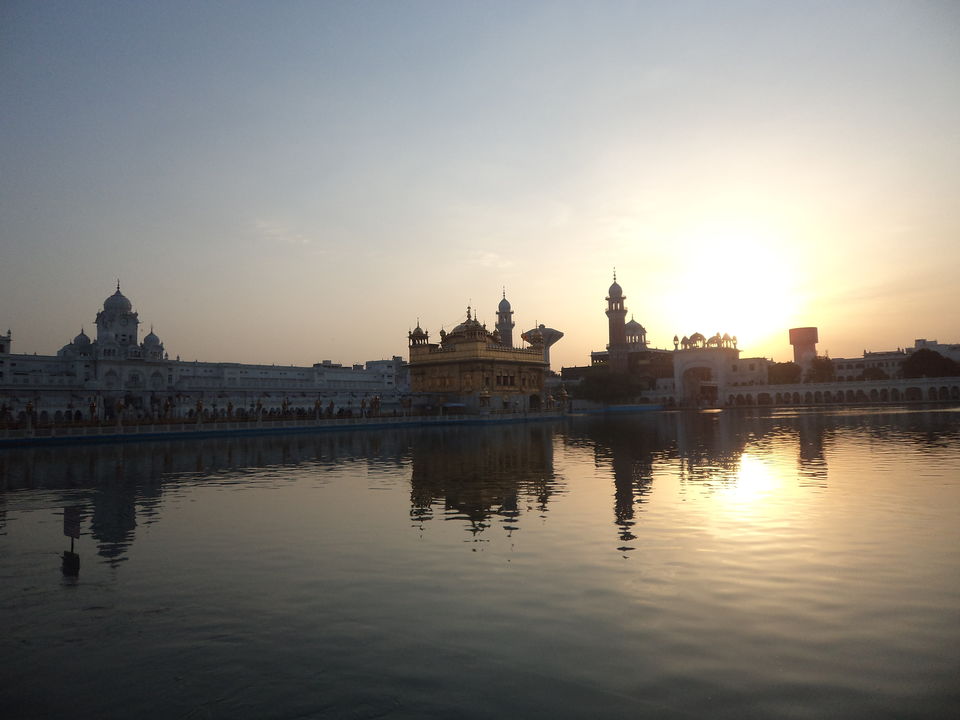 Covered in marble, the entire property is taken care of by the community. All work related to cleaning, serving the poor, preparing the food in the langar, washing of utensils and so on are taken care of voluntarily by the people.
The architecture exudes Sikh culture. A lake surrounds the Harmindar Sahib , often referred to as the Amrit. Various kinds of fishes are found in here, which can be fed.
The Langar is the largest place serving free food to the people anytime of the day and to umpteen number of people.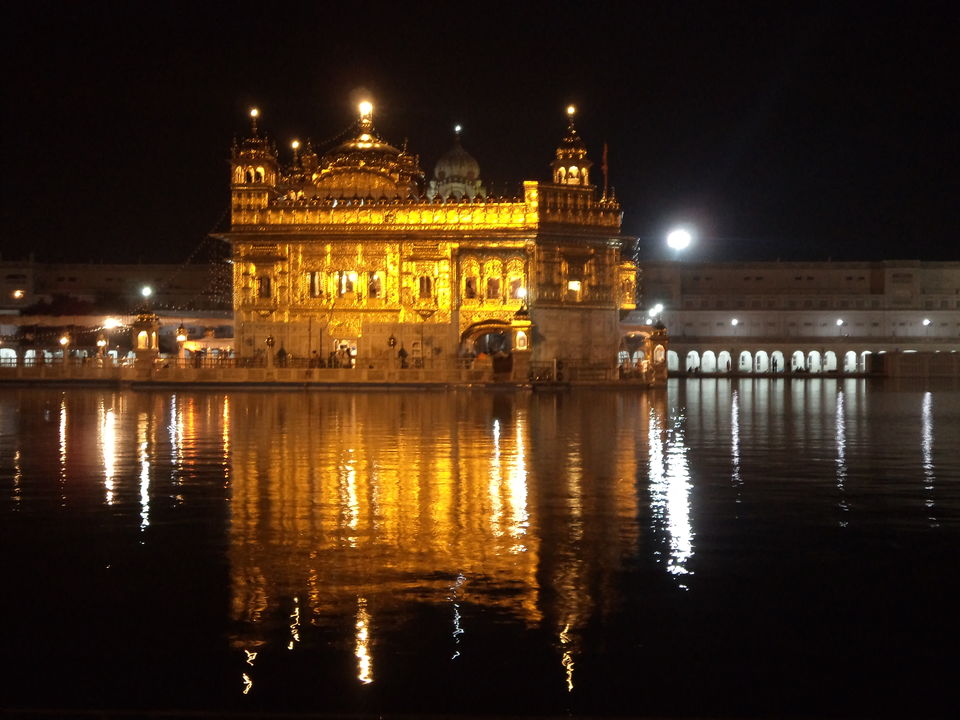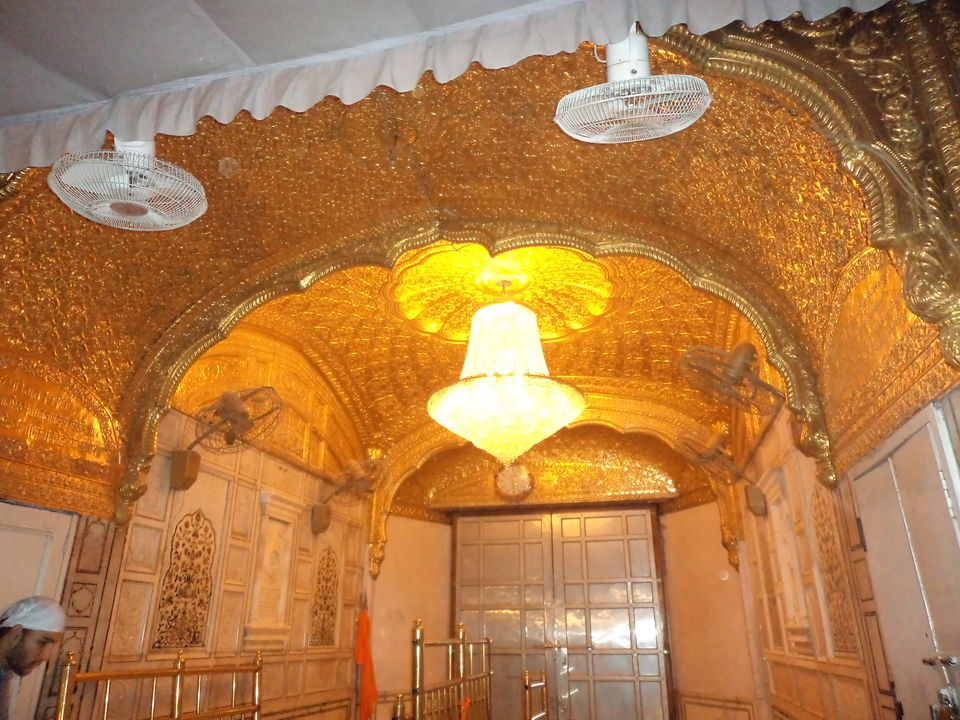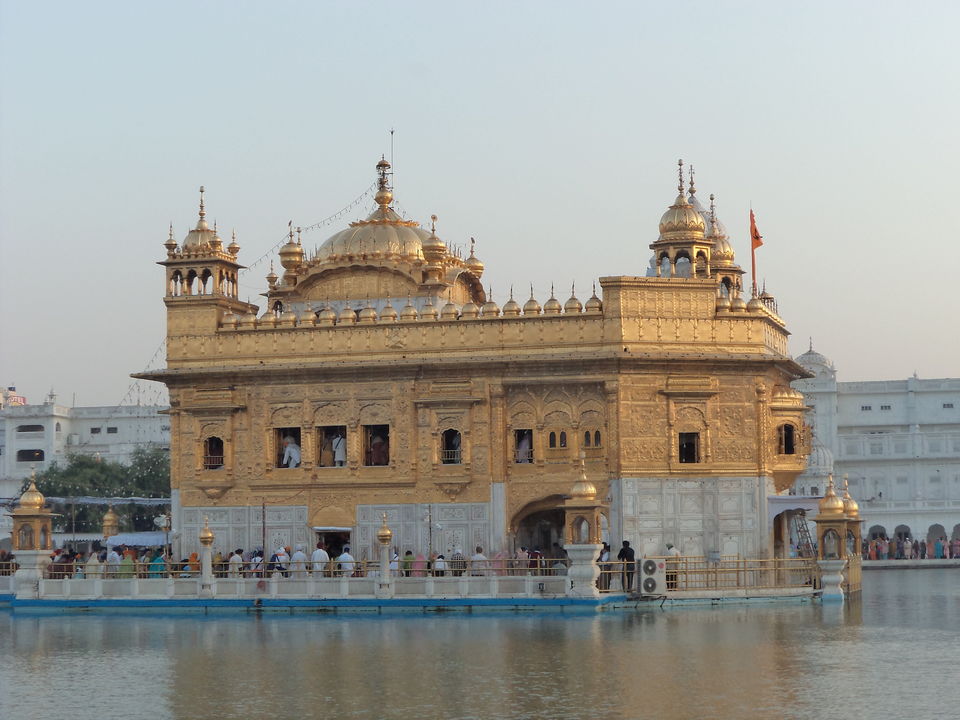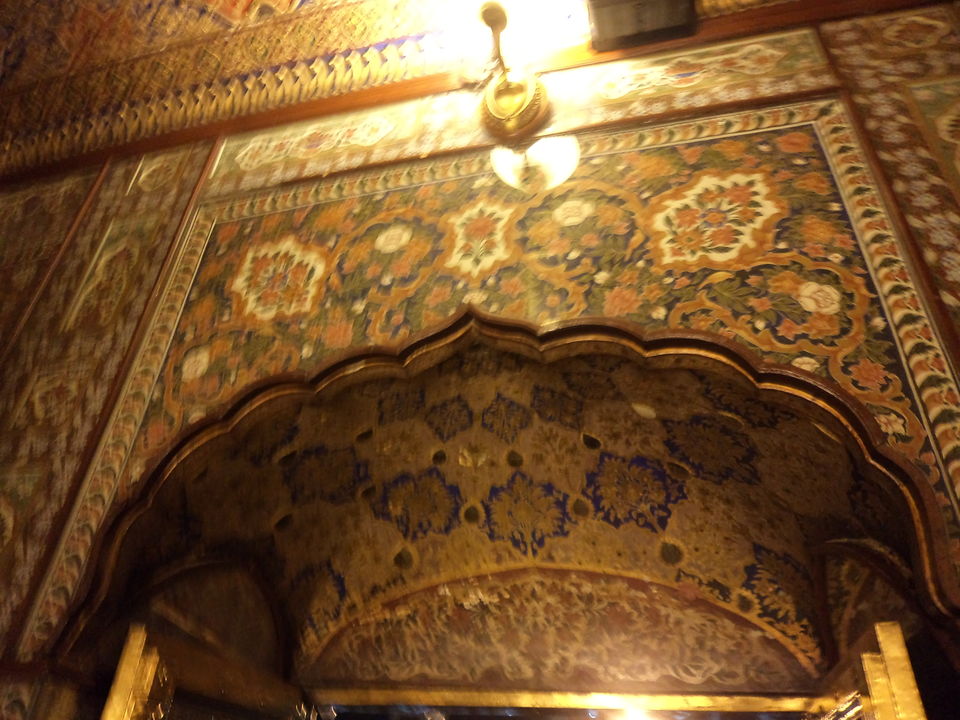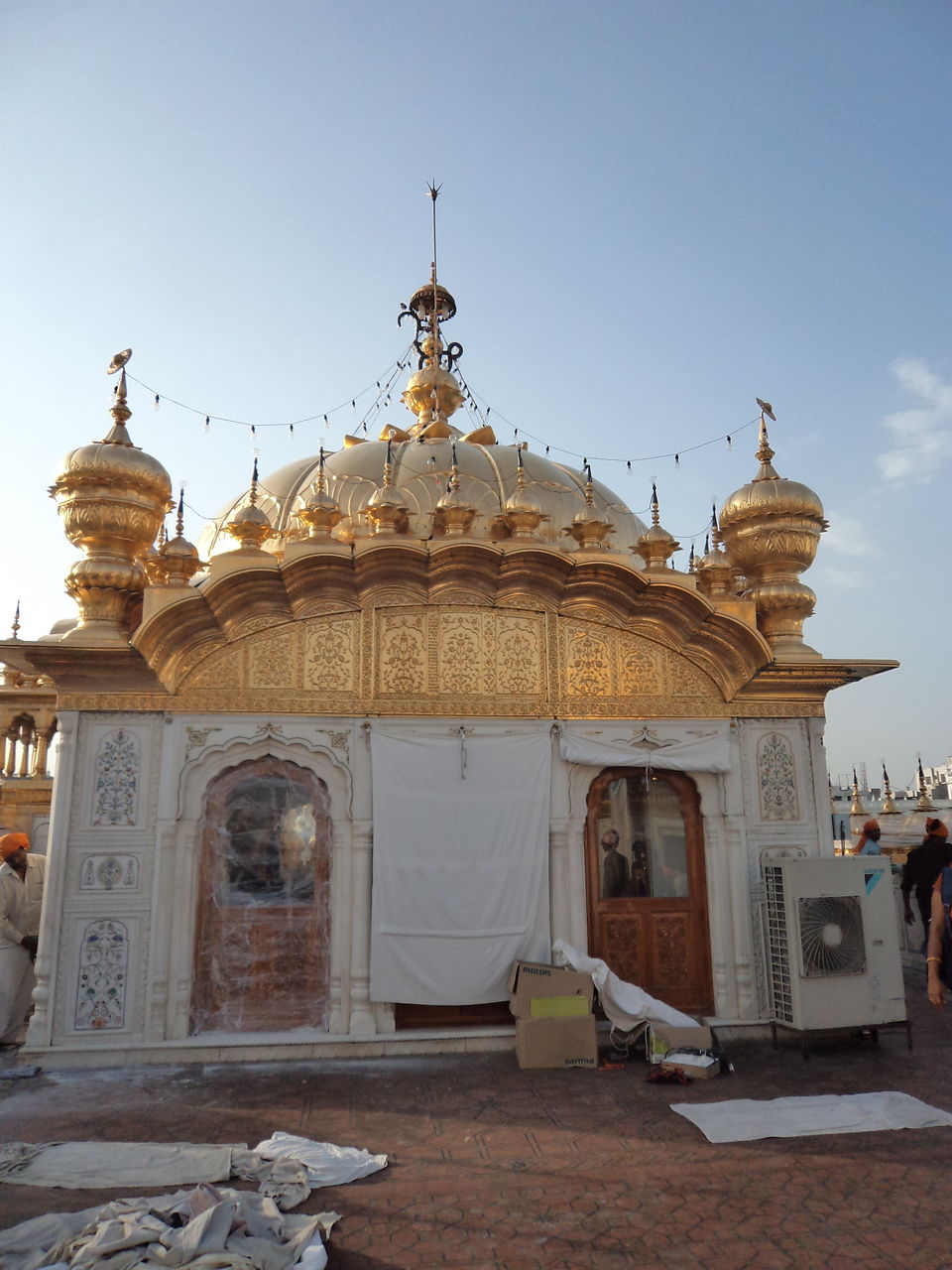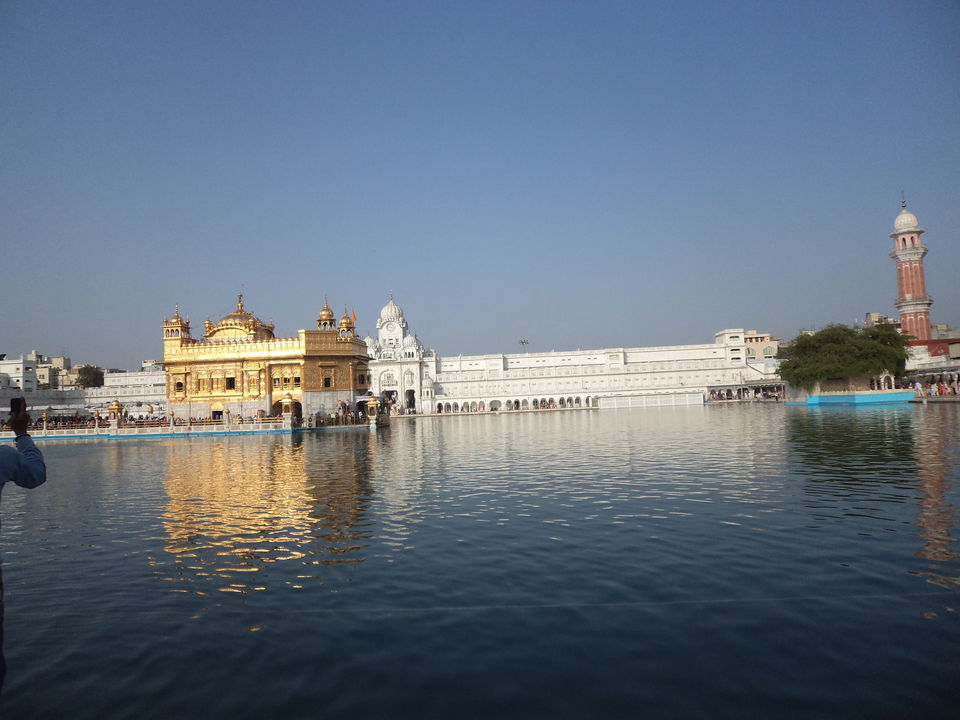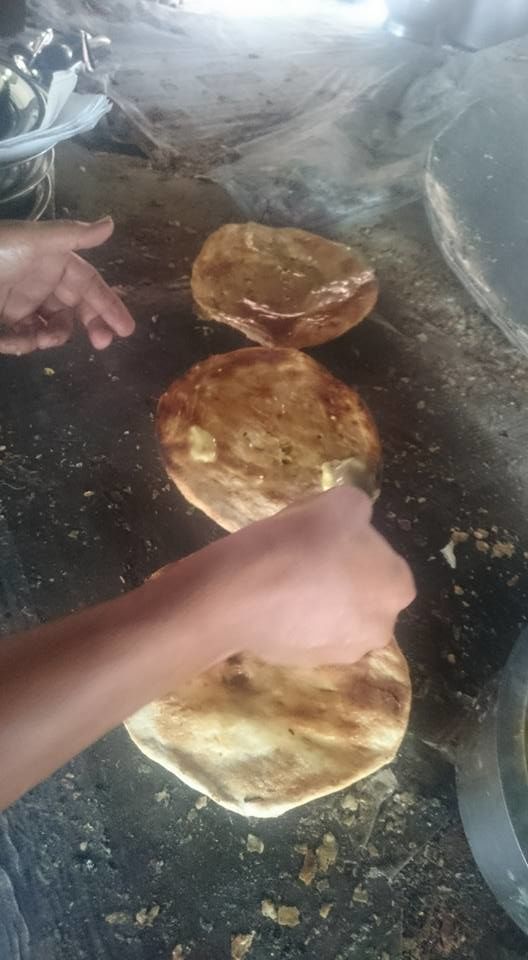 The temple is covered in gold work and precious stones. The Guru Granth Sahib has been installed in the Gurudwara.
One may donate any sum of money and take the prasad . Keep you head covering all the time while visiting the gurudwara.
Its a pain to watch the site and think of their sacrifices for the independent land on which we stand today!
The trip can be covered in 2 days time. Many of my friends and relatives belong to the religion, thereby we often visit Amritsar to serve and pray at the Golden Temple.
Near to the Golden Temple is the famous massacre point of Jalianwalabagh. It is only a 10 mins walk from the temple. This is exactly the place where the protesters were open fired on and shot.
 It sends down thrills to watch this place where thousands of Sikhs were brutally killed by the British. Some jumped into the well and died there, others were shot ruthlessly.