A year ago I traveled to Mexico, specifically I traveled to Cancun, and it was a lot of fun, so I decided to make this guide to arrive to Cancun in a easy way.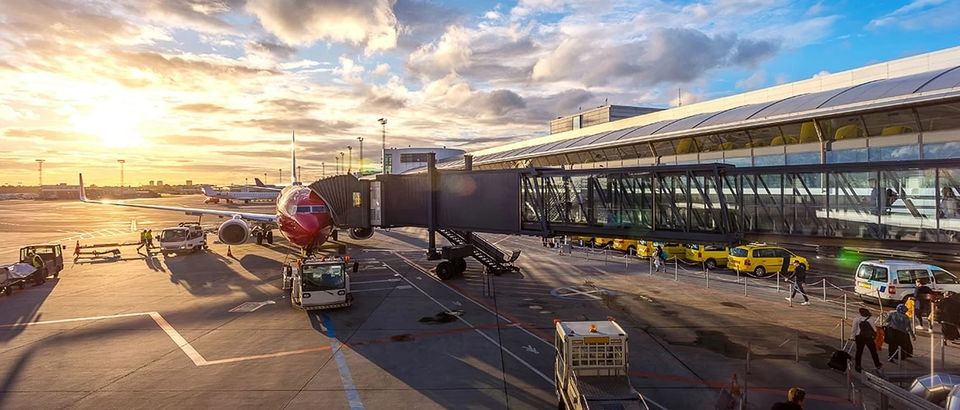 Where is the city of Cancun located?
The city of Cancun belongs to the state of Quintana Roo, and is the head of the municipality of Benito Juarez. It is located in the east of Mexico, more than 17,000 km from Mexico City, at an altitude of only 11 meters above sea level (m.a.s.l.). Its development is based on its strategic geographic location, which has allowed it to consolidate as a tourist destination of international level, as well as the destination that receives more international tourists in Mexico.
How to travel and get to Cancun (Quintana Roo) from Mexico City?
Direct Airplane Travel: Mexico City - Cancun
To fly from Mexico City to Cancun there are daily departures from Benito Juarez International Airport (Airport Code MEX). Arrival is at Cancun International Airport (Airport Code CUN), located 16 km southwest of the resort and hotel area of Cancun. From here you can find public transportation, colectivo cars and cabs that take you to the city center in 20 minutes. Flights to Cancun from Mexico City take approximately two (02) hours and fifteen (15) minutes..
Direct Bus Travel: Mexico City - Cancun
To travel by bus from Mexico City to Cancun, the trip by land takes approximately twenty-five (25) hours. ADO buses make this type of trip.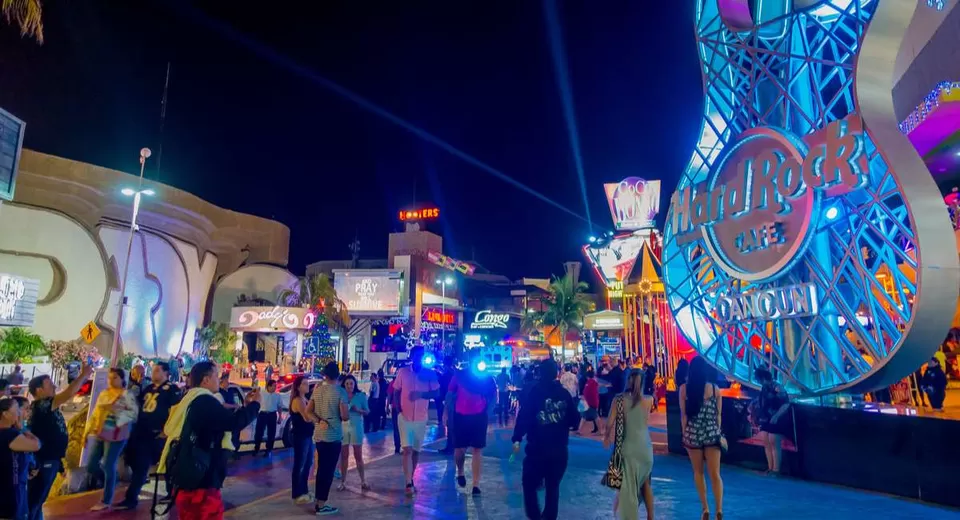 Direct travel by private car: Mexico City - Cancun
If you take private transportationas the company Cancun Airport Transportation, you will be arriving in approximately twenty-one (21) hours considering some stops, although the final time depends on your pace and the breaks you take.
Recommendations for your trip to Cancun
Keep in mind that the weather is hot, so you should have water on hand to hydrate yourself.
Bring light clothing, mosquito repellent and sunglasses.
Within the city you will be able to move around with public transportation, they go almost everywhere. There are also cabs that you can take on the street, not by app.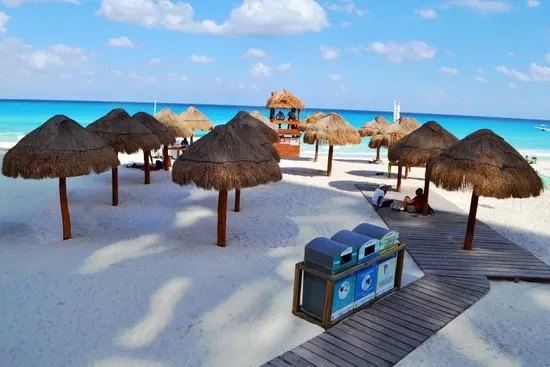 Best Hotels in Cancun: Find, compare and book your hotel
To get accommodations in Cancun that allow the balance between quality and price according to your budget, use Booking, the favorite hotel booking website of every online traveler, with which you can check availability and prices of accommodations, and make advance reservations.