Living in Latvia during the winter really started to bring me down. -19c too cold to leave my apartment and nothing to do gave me serious winter blues, all I wanted to do was go some place where there are palm trees, heat and a lively atmosphere! Never would I have thought Id be traveling to Mexico. It was a very spontaneous decision that I was glad to make because everywhere you turn there is something going on.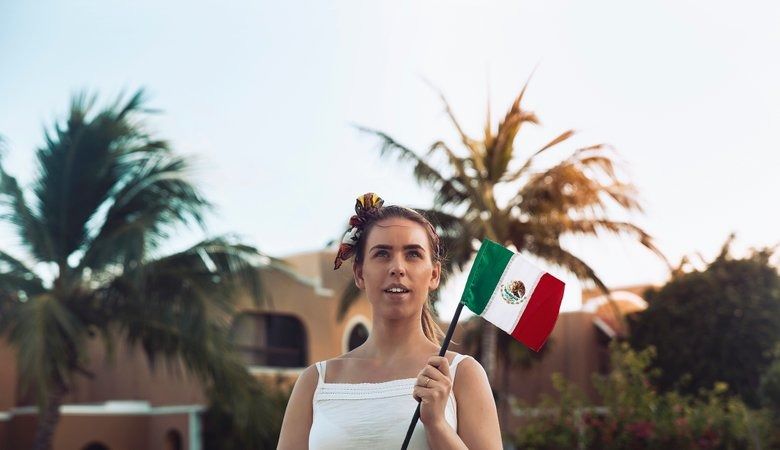 But to get here was a mission for us. Latvia is only small so we were unable to fly direct. Sleeping in Cologne Germany Airport awaiting this early morning departure to Cancun. The flight was 11hours (it was tough) we finally arrived at Cancun airport 5.30pm the following day. The sun was bright, the weather was perfect, hot and breezy in a mellow afternoon. We headed out to the exit to greet our shuttle bus which would take us to Green16 a little motel situated in Quintana Roo, a resort area of Cancun. The hotel wasn't a luxurious stay, by far, but to make this trip work, we must take on cheaper living (which is fine by me) £120 for 3 Nights. The first thing to do on our list was to locate Telcel to access the Internet to our phones. it's a little pricey but has lasted long and was crucial to our Mexico Trip.(all price information can be found at the bottom)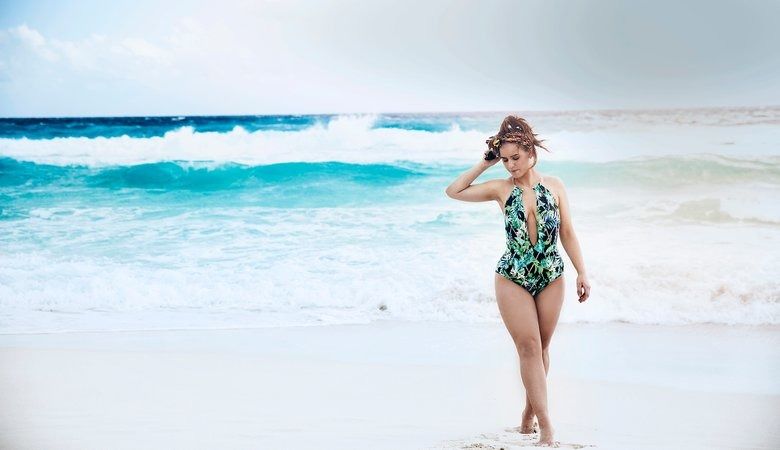 Exploring Quintana Roo
Cancun is only a short stop before we go on this intense adventure, we wanted to have time to take it slow and relax before the madness begins. Cancun is perfect for that. It's extremely safe and the whole place came to existence solely for Tourism, so it leaves a great impression of the country, but it's not true Mexico and that's want I wanted out of this trip, its a great place to prepare yourself for how diverse and big this country is, though. We took public buses up and down, finding and seeking things to our liking. first, stop the beach! the waters a beautifully clear and blue, the weather here in the winter is perfect, breezy and cool so you don't feel stressed by the intense dry heat. it can, however, rain at times, we were lucky enough to avoid completely.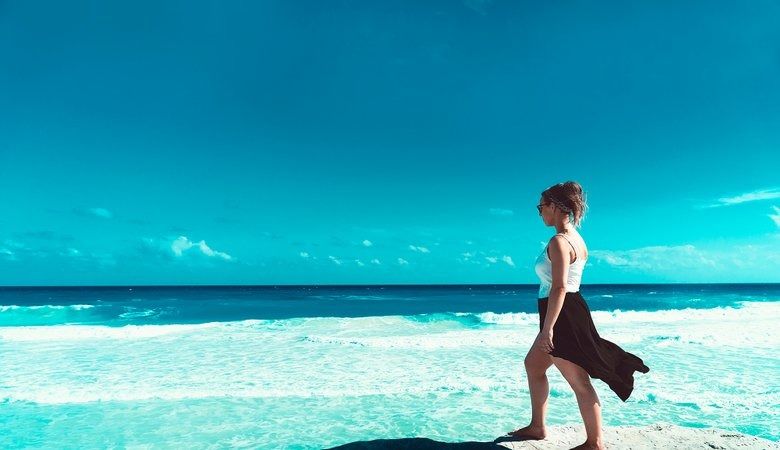 For Food we have been seeking out for cheaper alternatives then seating at a resturant, which of course is always easier, but Cancun is pricey if your looking to keep the costs down and everything in this part of the world adds 30% on to the bill. Street food can be little more of a hunt in the north parts of Mexico, I didn't see much in Cancun so I opted for either OXXO gas station food, Subway, Groccery Stores and my favourite cheap resturant find was VIPS. Be prepared though! If your'e an earlie bird like myself, don't exspect a thriving wake up call, Cancun is practically a ghost town between the times 7AM-9.30AM and that was my only disapointment with this area, because I love to get an earlier start, a good breakfast to prepare myself for a day of Photography.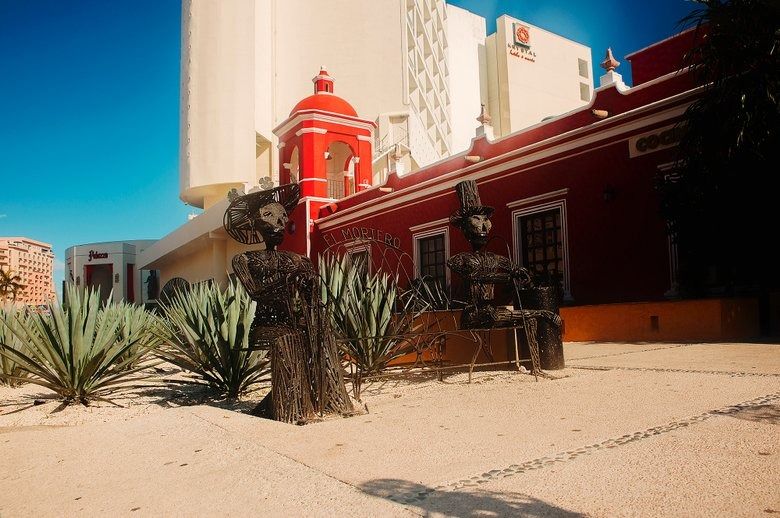 Mostly you find yourself on the beach or in a resturant eating American food or maybe splashing out on luxuary item's
it seems the common thing to do here. If your like me, just passing through on a long exploration of the country then don't worry, there is something for everyone, but it comes with a price of course. to make sure your trip runs smoothly you can arrange tours or activity's with your Hotel plus Transportation with there recommendations.
Snorkeling
Mexico have the most intensly blue Ocean you could have seen, and nothings better then seeing below! you can get tours for Snorkeling and watching the colourful Marine world float right by you.
Xel-Ha
Xel-Ha can be done many way's along with others listed below. You can get Xel -Ha package on its own and make a day of it floating down the lazy rivers along the fishes or you can include Xceret and Chichen Itza, They will take you there , some include food and Tours. I found that it ends up cheaper (alot cheaper) booking when you are there, because sites like trip adviser are over charging and you will be very disapointed knowing you could save a pretty penny.
Xceret
My highlight of Cancun was xcaret, it's a must! there are plenty of shows going on around the park showing off the culture and talents of the people in a traditional atmosphere. Food is amazing quality but a little pricey though, but very delicious. You can float down the Mayan themed lagoons, or rent a snorkle kit and take a swim with tropical fishes, sharks or dolphins, if thats not your thing you can just enjoy the atmosphere and chill out in luxuary. I highly recommend! go check out my Xcaret blog for further info.
Chichen Itza
Chichen Itza the history we all love and if you don't know you need to. you will definately get more out of your trip doing a tour here, there is a lot to be said about the rich Mayan history and you don't want to miss out. Chichen Itza is located inbetween Merida and Cancun so It would be a good way to see further outside of the luxuarious beaches of Cancun for a day or two.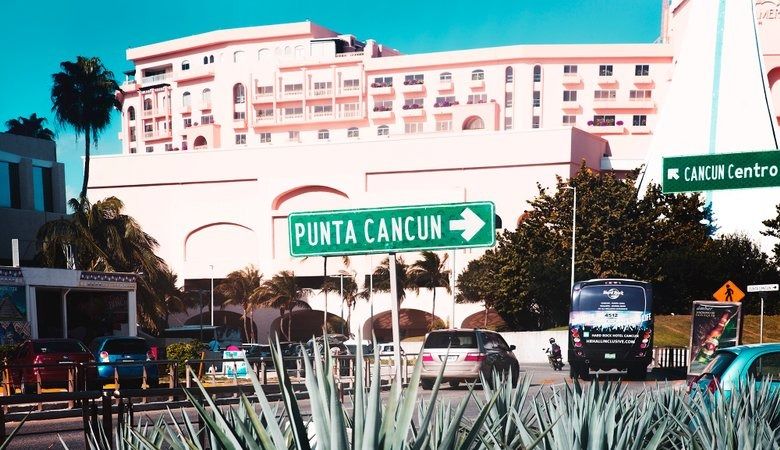 Personally Lounging around in sunbeds and drinking Pina Colada catching rays all day isn't my thing. I'm a very energetic girl constantly on the go, but if you are, then Cancun is the place you need to be. The first day we arrived we just missed a storm and you will find that during the winter season, we got lucky in that regard as it just cleared up when we arrived and left us with a warm breeze most days, some may be unhappy about that, but I loved it. That means no sweating fits throughout the day and over drinking water all day. if you're looking for the Mexican heat wave then go during May-July season.
This post was originally published on Natasha Jerjomina's Blog.