As Thailand becomes crowded and overrated with thousands of tourists flocking in every week, a paradise in Cancun, Mexico has our attention. Papaya Playa Project Hotel, a treehouse themed hotel has to be the next gorgeous property you visit. This sustainable boutique hotel will take you closer to nature, giving you an incomparable vacation experience
Ideal For
If you're looking for a honeymoon destination, don't look further, Papaya Playa Project is ideal for you. Tucked amidst a forest, with a focus on everything endemic and luxurious, this hotel is the perfect haven to spend exclusive time with your partner.
About The Property:
Located on the Carribean coast, the property describes itself as a "playground for the creative community". Created on the ideology of being natural and authentic, a stay at Papaya Playa will act as a detox to your fast-paced city life. The architecture of the hotel is based on traditional Mayan designs, and thus the hotel is dotted with shacks, cabanas, casitas and beach-houses. The hotel structure is made up of wood and cane, mirroring traditional materials and textiles of Mexico. Its rustic design further creates an ambience that will keep you united with nature. Enjoy going around the property barefoot and spending your days chilling on hammocks overlooking the ocean.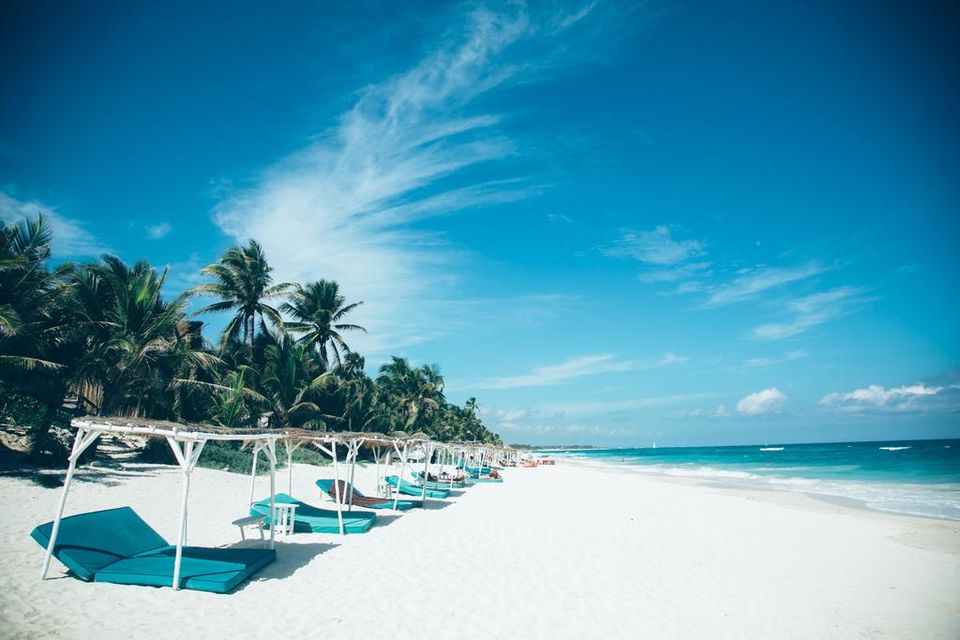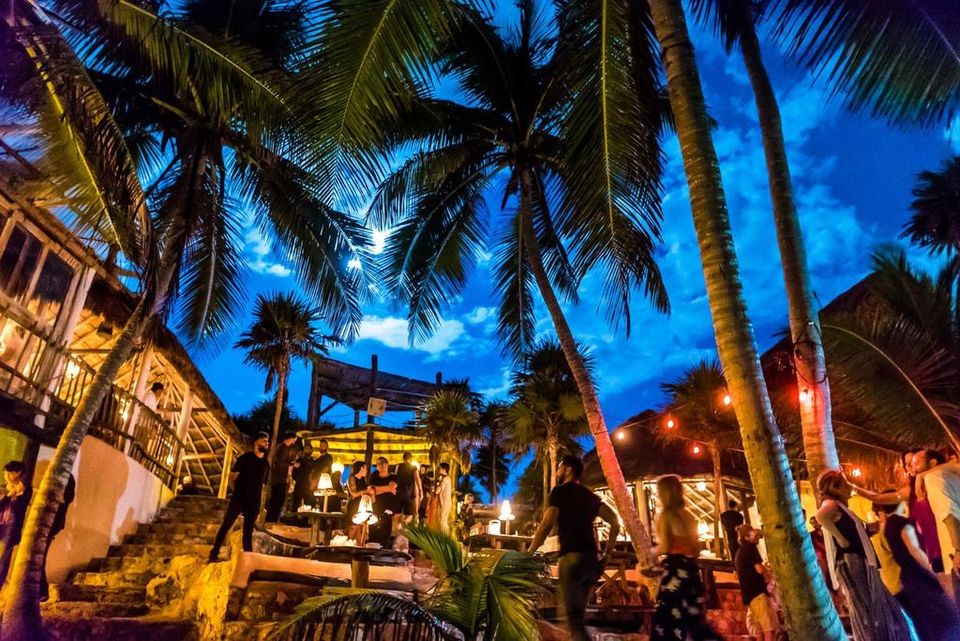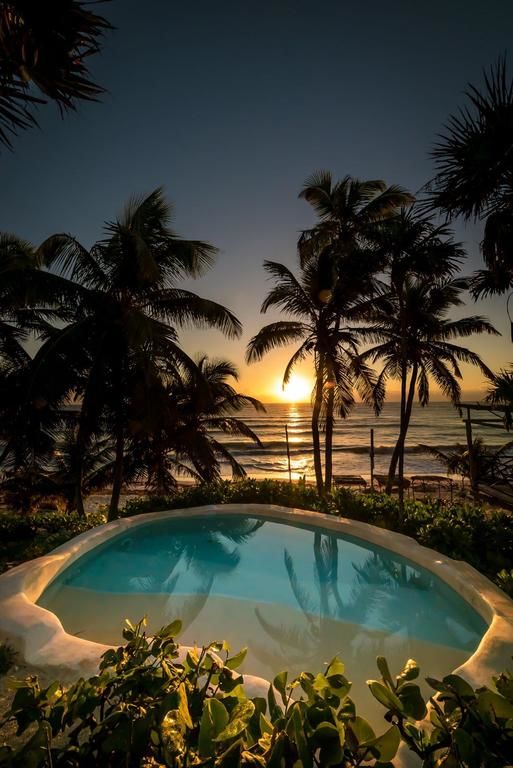 What's even more interesting about this property is the fact that it gives its sustainability project the utmost importance. In this sanctuary, biodiversity, local economy and traditional artisans flourish unlike any where else. The natural surroundings at Papaya Playa Project Hotel further make for an ideal getaway.
Rooms:
The rooms, or cabanas and casitas at the hotel are the most attractive, with unique architecture that defines luxury. Here are the three variants one can choose from:
Mayan Oceanfront Casitas: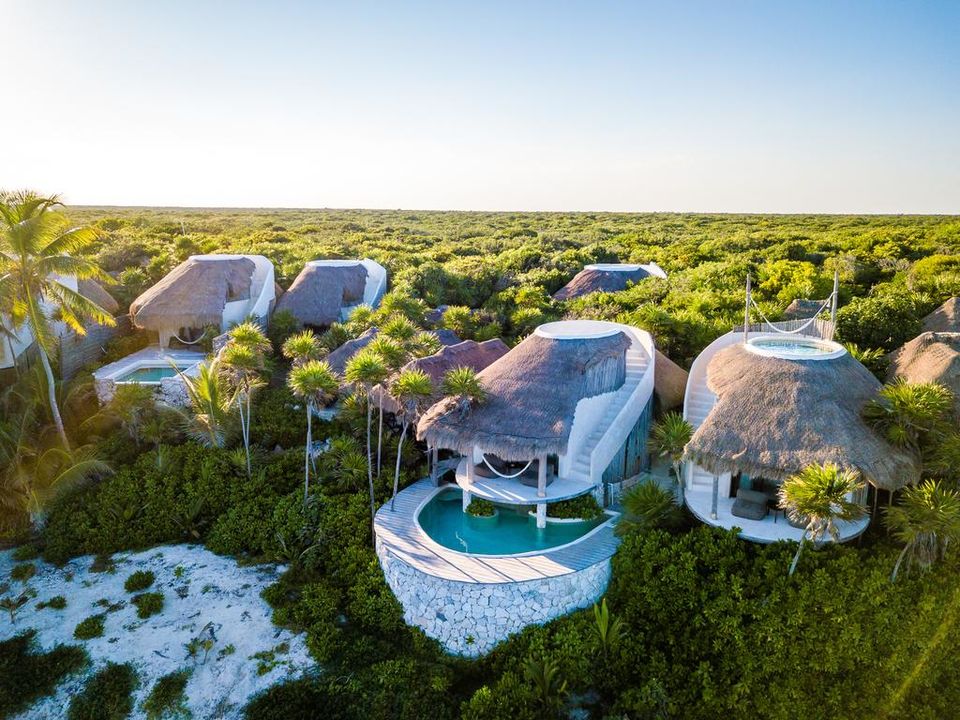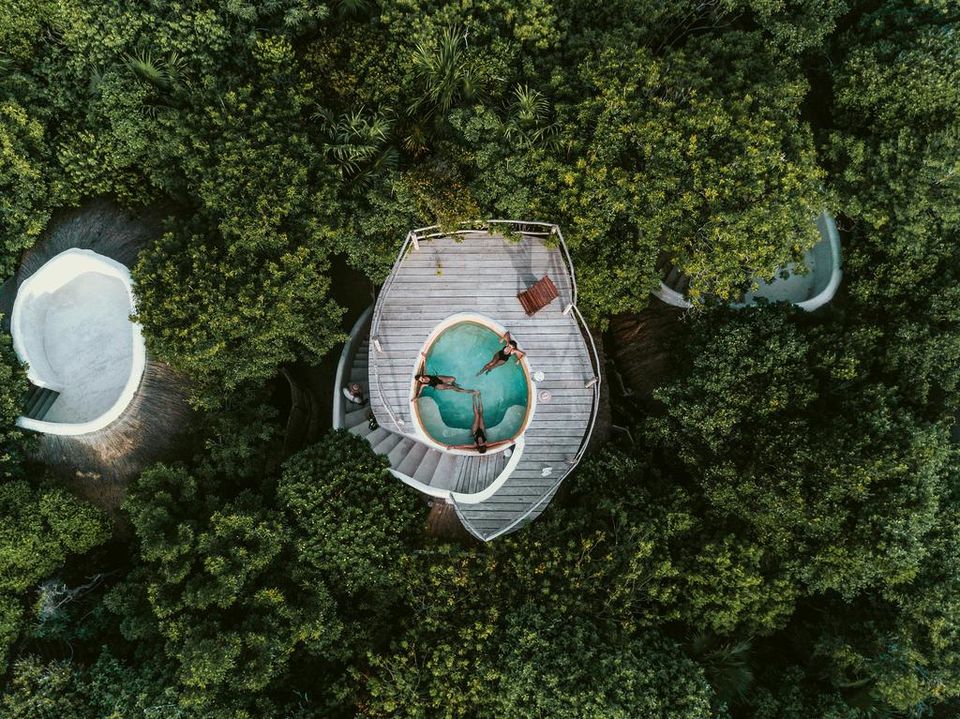 Located only meters away from the ocean, these oceanfront casitas are the property's highlight. With a distinctive structure, these villas feature an oval swimming pool right at its outset, while a spiral staircase takes one to the room located on first floor, and a wonderful rooftop that is ideal for stargazing. Some rooftops also have a tiny pool that seem right out of our fantasies. This cluster of villas is tucked within the forest at the beach and feels completely in sync with nature.
Mayan Oceanfront Cabanas: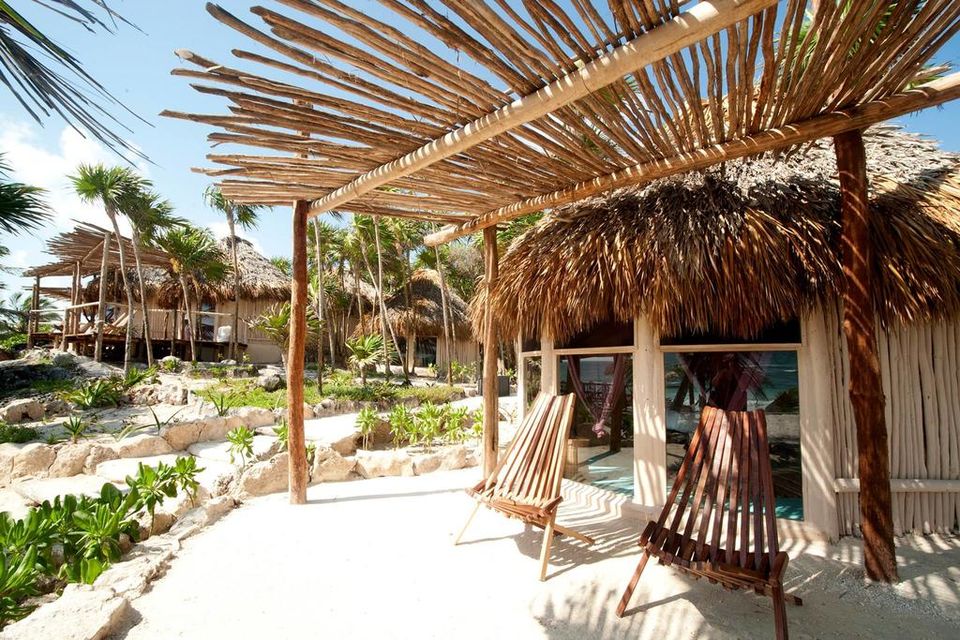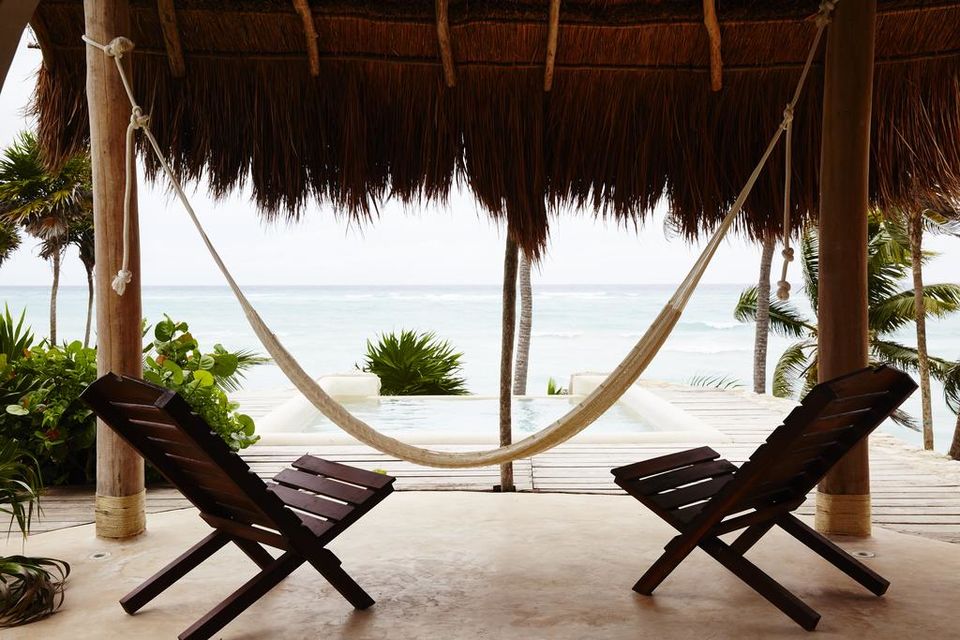 Situated even closer to the ocean, Cabanas at the hotel are the perfect amalgamation of raw design and sophistication. The vibe of these rooms is that of a beach-side shack, but every corner is beautified in such a way that these rooms instantly create an ambience of class and luxury. A gorgeous terrace featuring hammocks overlooking the ocean are the Cabanas' most attractive features.
Mayan Jungle Experience Cabanas: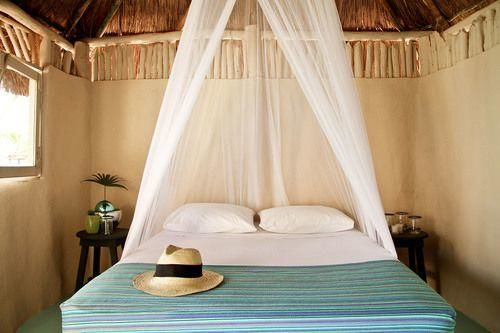 These simplistic rooms are located right between the Casitas and ocean-front Cabanas, and offer the best of both worlds. With majestic views of the forest and the ocean, Cabanas are ideal to immerse yourself into the beauty of Tulum.
Cost:
A room for two in any of the aforementioned accommodation can cost you anywhere between Rs. 11,000 - Rs. 18,000. This cost is inclusive of breakfast.
Food:
The restaurant at Papaya Playa Beach Club features a double-decker bar, a semi-amphitheatre with private seating and oceanfront rooftop seating. It overlooks the vast expanse of the Carribean Sea and is a delight to lounge at. The restaurant offers a wide variety of cuisines that are influenced by Mayan and Mexican traditions. All meals are exclusively prepared with locally sourced specialties.
How To Reach:
The closest airport to the property is Cancun International Airport, Mexico which is well connected to Indira Gandhi International Airport, New Delhi. There are numerous flights that connect the two destinations everyday. One can choose from airlines such as Air India, Emirates, KLM Royal Dutch, Air France or Air Canada, to name a few. This is an approximately 23 hour journey, after which, Papaya Playa lies 120km away from the airport. You can hire easily available cabs once at Cancun or request the property for a shuttle service.
Around The Property:
Apart from its untainted beauty, there are numerous activities that one can indulge in at the property.
Saturday Nights:
Saturday nights at the hotel are extremely happening, The hotel invites famous DJs from all over the world who are sure to turn your vacation into a celebration. Full-moon nights at the hotel are even more special and are known as one of the best in the world.
Spa:
A vacation at a hotel beside the beach is incomplete until you indulge in pampering yourself at the spa. The spa at Papaya Playa treats with organic and natural local ingredients such as pineapple, coconut, honey, aloe and mayan clay.
Juice Bar:
In consonance with the entire theme of wellness and rejuvenation, the juice bar at Papaya Playa is a big attraction. At the juice bar, you'll find a variety of healthy juices in the form of cold-press juices and smoothies. These juices are completely organic and will detoxify your body.
Yoga:
The hotel organises Vinyasa yoga practice by the beach every morning. This yoga connects one with all natural elements as well as one's own purest form of being. Start your day with reconnecting to the very fabric of your being, and add a spiritual value to your vacation.
Adventure Activities:
At the hotel's private beach, one can enjoy a range of adventure activities. Here you can participate in diving, snorkelling. fishing excursions, and kayaking, to name a few.
A stay at Papaya Playa is a complete package of wellness, unlimited fun, leisure and an experience of untouched Carribean beauty. So for all of you who love tripping to exotic locales, take a look and plan your vacation!
Been to more such gorgeous properties around the world? Share your experience with 25million+ travellers on Tripoto by creating a blog post.
Check out Tripoto's Youtube page for more travel inspiration.