Today, travelling is not just about ticking off places from your bucket list, it's about immersing yourself into the very fabric of the destination you're visiting. The first step towards such a wholesome experience is choosing your accommodation wisely. Azulik Tulum, a luxury and eco-friendly resort in Mexico is one such place that will give you a taste of authentic Mexico in more ways than one.
Ideal for:
The resort, spread in front of the gorgeous, turquoise blue Tulum sea is an adults only, clothing-optional property. So if you're looking for a honeymoon destination or a super-romantic getaway with your partner, Azulik should be on top of your list.
The Property:
In a world where luxury is the ultimate fad, Azulik goes a step ahead and fuses luxury with spirituality. The decor, architecture and services of the resort are rooted in tenets of happiness, introspection and connection with your true self. In its ideals, Azulik Tulum goes back to the basics, connecting you with nature and thus, providing you an absolutely different vacation experience.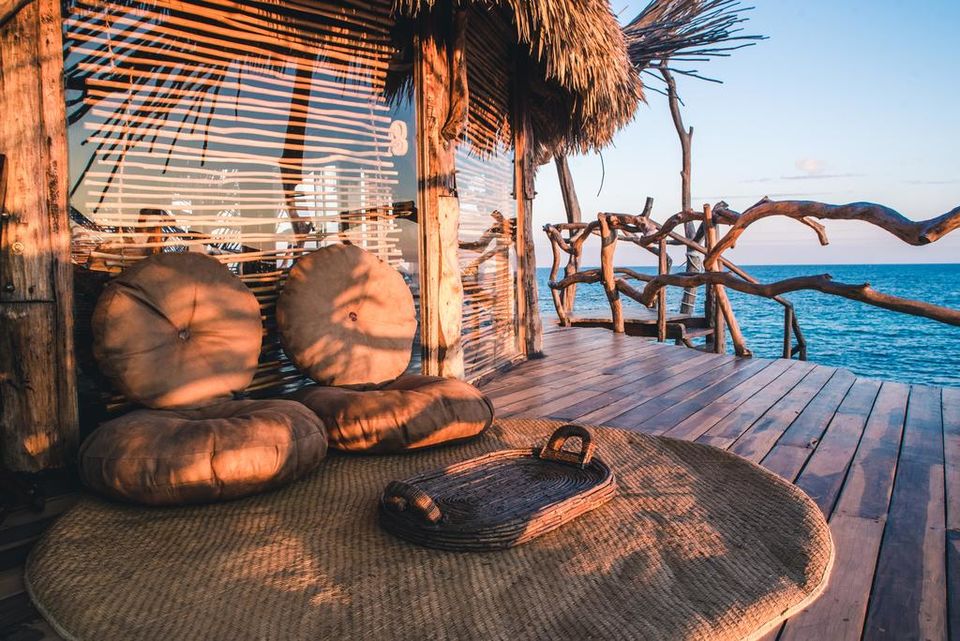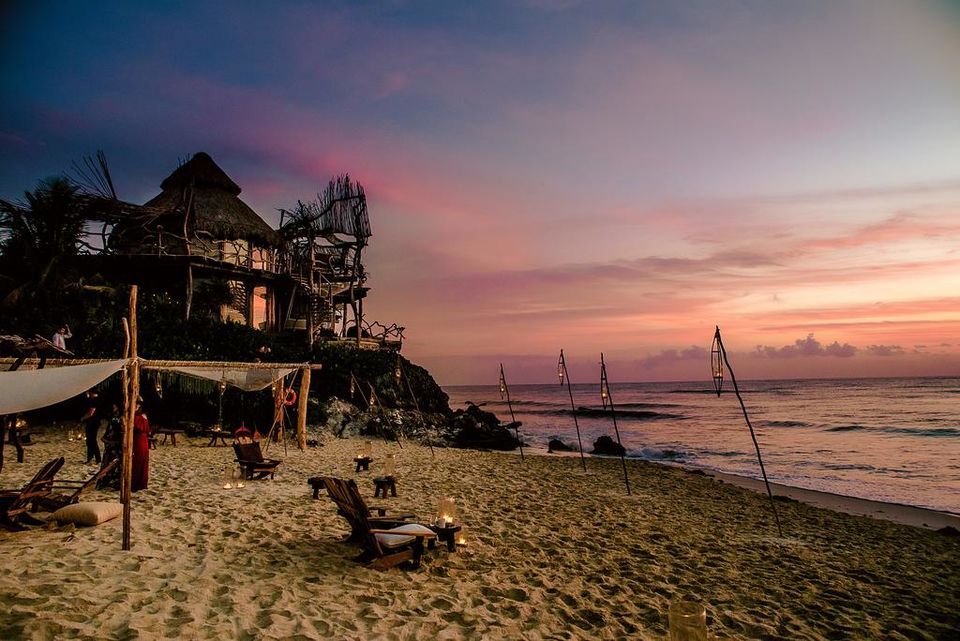 Nestled amidst thick Mayan forests, the resort is far away from civilisation, cocooned within nature so that you can fully rejuvenate with your partner. The most outstanding aspect about Azulik Tulum is the fact that it celebrates these natural surroundings it is enveloped within. Therefore, the element of water is a constant presence even if you're inside the resort. At the property, be prepared to be surprised by water paths that surround the resort's lobby and spa deck. Elevated wooden paths, a candlelit ambience and water mirrors are also a common sight at Azulik. With forests and the ocean sprawling right ahead of the property, Azulik is no short of a fantasy land. Every corner of the property will serve as a constant reminder of the fact that you are in the most exotic destination in the world. Spend an ideal day, leisurely lounging in private huts by the sea that are done up in bohemian architecture. If that weren't enough, Mayan tubs located at the resort's spa will enliven raw energies within you as you bathe in sacred, relaxing waters.
The Rooms: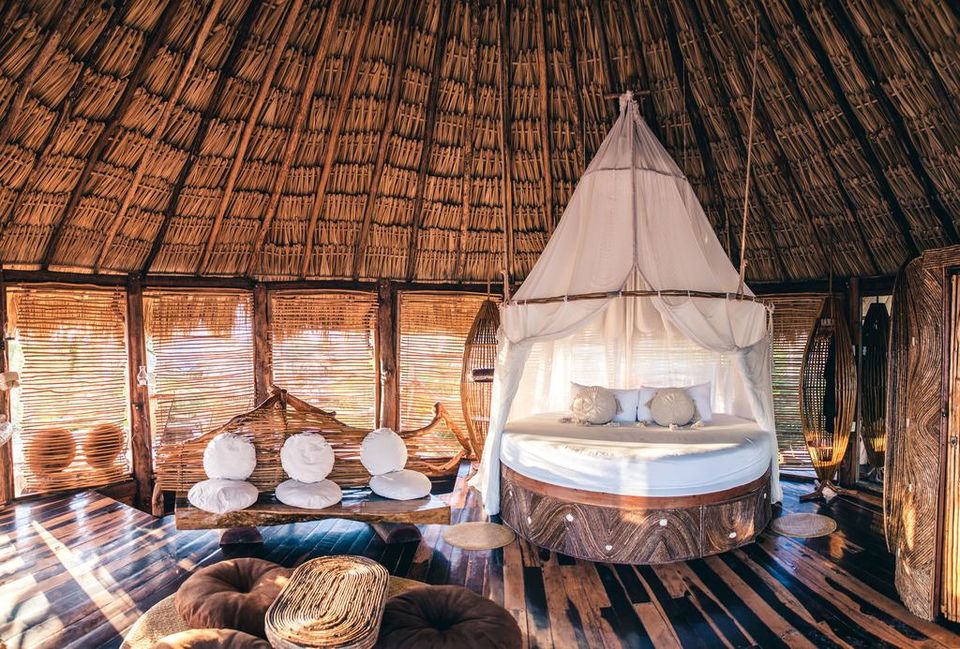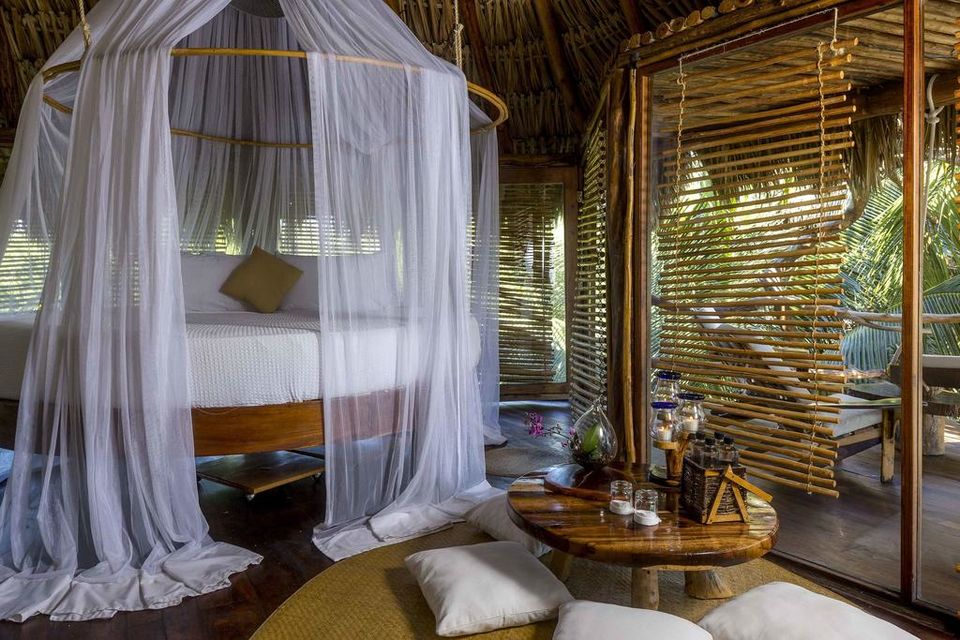 Accommodation at Azulik concurs with the artistic vision of the entire property. Each corner of their eco-villas is reigned by the ideals of meditation and relaxation. The villas are adorned in wooden panelling, overlooking a rich forest blanketed in tropical trees, open-bath tubs, swimming pool and the most gorgeous beds. There are eight types of villas that you can choose from – Sky Villa, Aqua Villa, Moon Villa, Jungle Villa, Mayan Villa, Aztec Villa and Sea Villa.
Cost:
The villas range from ₹27,000 and can go up to a whopping ₹2, 48,247, per night, breakfast included.
Food: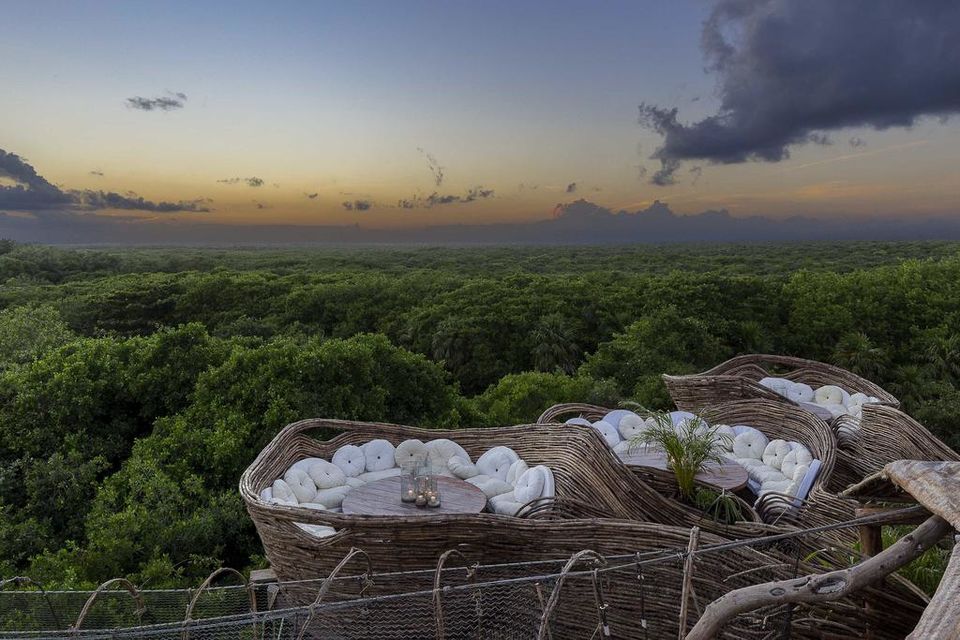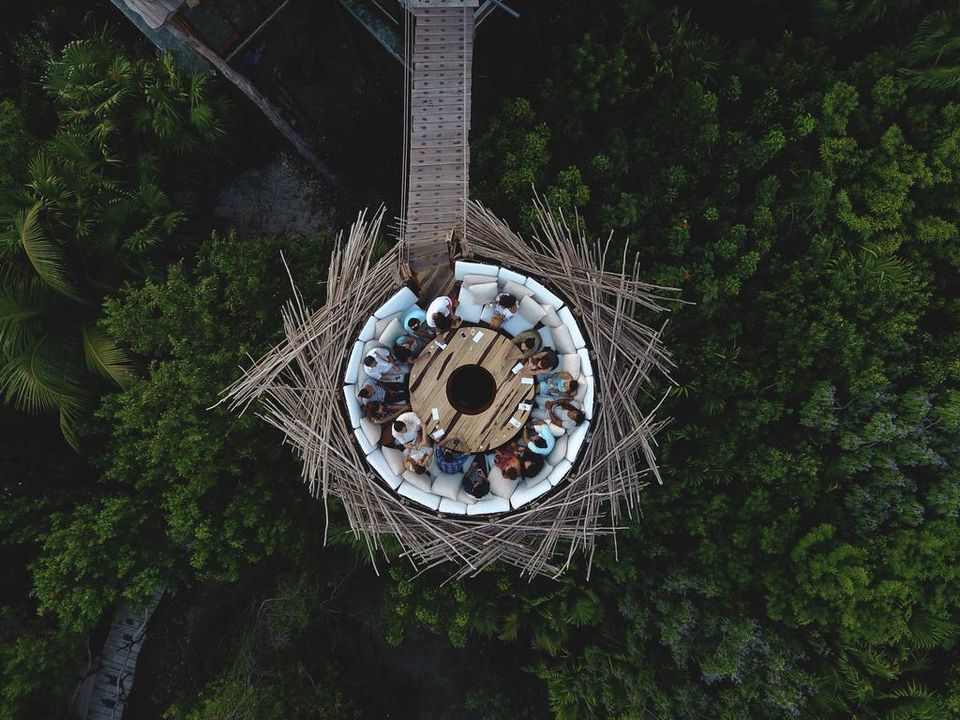 Kin Toh, Azulik's restaurant is located 39ft. above Azulik's Mayan Jungle. Kin Toh offers a Mayan-Mexican avant-garde cuisine that is the perfect blend of local ingredients and international flavours. Have a delightful gastronomical experience at Kin Toh and immerse yourself into the gorgeous views of the jungle sprawling ahead, giving way to the horizon.
How to Reach:
The closest airport to the property is Cancun International Airport, Mexico which is well connected to Indira Gandhi International Airport, New Delhi. There are numerous flights that connect the two destinations everyday. One can choose from airlines such as Air India, Emirates, KLM Royal Dutch, Air France or Air Canada, to name a few. This is an approximately 23 hour journey, after which, Azulik property lies 120km away from the airport. You can hire easily available cabs once at Cancun or request the property for a shuttle service.
Around the Property:
Mystical Wanders:
This is an exclusive experience provided by Azulik where you can explore the mystical Mayan forests, led by a tribe leader. Once in the forest, you can meet a Maya family and an actual Shaman for a complete experience of Mexican culture. Swim in cenotes, go in for massage therapy, try meditation, paddle yoga and a wonderful picnic gourmet created by the chef.
Zak Ik:
At their boutique, Zak Ik, let the shopaholic in you go wild. Providing sustainable fashion, connecting local communities with excellent craftsmanship, this boutique goes back to the basics. Explore a wide variety of art, craftsmanship and brands that are unique to Azulik.
Ik Lab:
The Ik Lab holds numerous exhibitions where you can learn how every piece of art here is rooted in culture and history. With some of the best artists showcasing their work in art, sculptor and design, the Ik Lab is a heaven for art enthusiasts.
Look no further, simply finalise Azulik for your honeymoon or the next romantic getaway with your partner.
Been to more such unique properties? Write about your experiences on Tripoto and share your stories with millions of travellers.
Don't forget to check out Tripoto's Youtube page for more travel inspiration.