I will be blunt here and tell you that if you are visiting the costal gem of Cote d'Azur along the French Riviera and not doing Ezè, then, I am afraid you are doing it all wrong. Take some time out from the ever so swanky Monaco, St. Tropez and Cannes and away from their pebbled beaches to witness this little historic French village up on the hills with architectural ruins which, dates back to the days of World War I.
Getting to Ezè
Now most of us will book accommodations in Nice, as it is pretty much the only city with an International airport connecting most places across the globe to Cote d'Azur. This village steady between the towns of Cap d'Ail and Beaulieu-sur-Mer is thirty minutes bus ride from Nice, fifteen minutes from Monaco and the bus drops you off very close to the entrance. If you are planning on driving, there is a paid parking around the entrance that you have to get to first. There are also frequent trains running between Nice and Monaco –Ventimiglia, Italy, to get off on the way at Ezè. I personally enjoyed taking the bus for the scenic ride up the mountain and along the Mediterranean coast to get there. If you are feeling adventurous like I did, we hiked all the way up to the village entrance from the Moyenne Corniche road after we got off our bus from Cap d'Ail. Hot and tired from the uphill walk, we still managed to reap benefits of the breath-taking views along the way.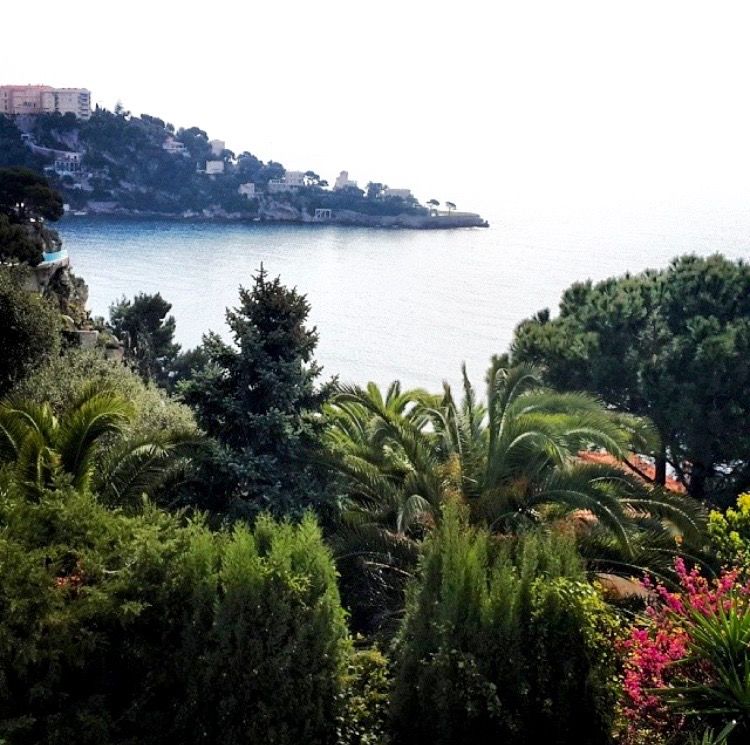 Experiencing Ezè
The journey of getting to Ezè is just a preview of what awaits you in this picturesque little French village.
Imagine; old medieval buildings and cobble stone pathways, moving up the hills in a circular pattern leading to a castle. Along the way are high stone walls, local boutiques of handmade goods, charming little cafes, deserted alleyways dressed with antique lamps and lots and lots of bougainvillea in full pink bloom embracing the walls of the villas. These are the things that I pictured to be straight out of a fairy tale, all while soaking up history of this place.
Once, you have walked your way up to the hill top, you will find a sign that says Jardin Exotique Panaroma, leading you to your final stop to enjoy the exotic garden of Ezè with rare species of Mediterranean flora and a jaw dropping view of Cote d'Aruz for a small fee. This garden is hosted on the ground of the ruined castle which was torn down in the early 1700s. This old village has a ton of souvenir shops, little art galleries and stands selling sweets, herbs and lavender scented goods.
There are two major perfumeries in Ezè; Parfumerie Fragonard with a shop and a factory to watch the making and extraction process and Parfumerie Galimard with just the shop. These perfumeries also let you create your own personalized scents which is pretty incredible, as you can take it back as a genuine souvenir from Ezè-sur-Mer.
A slight let down for me was that the village has somewhat turned into a tourist trap these days with it's steep prices for everything and not to mention luxury hotels and resorts sitting on the cliffs of the old village complete with a spa and infinity pool; in my opinion obstructing the medieval beauty of this village. There are a plenty of cafés and dinning options but the higher you go, the more expensive they get and decently priced ones are the restaurants at the foot of the village serving away dishes that are just as delicious.
This village is definitely a far cry from all the glitzy French cities on the Riviera and for travelers who need an escape from high rises and super yachts, get some stunning pictures, experience a well preserved French heritage and to spend a romantic day away from all the chaos.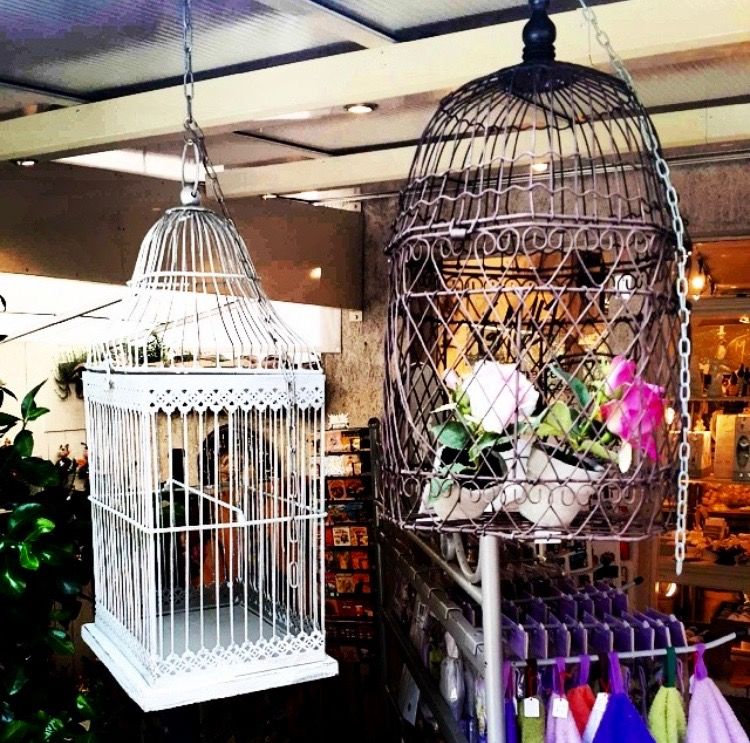 Things you'd want to know:
• Best time to go would be between the months of March and August, though winters are just as good.
• Entry fee for the Jardin depending on the season: €4.00 to €6.00
• Wear comfortable shoes as a lot of steep walking is involved.
• Buses #112 and #82 depart from Nice to Ezè, every 30 minutes.
• Buses #110 and #112 depart from Monaco to Ezè, every 2 hours.
• You can avail a 10% discount at the perfumeries if you get a free Ezè map from the Tourism Office located in the parking lot.
• If you want more; a little Museum of Ezè is located in the upper village.