What can one do in a country this tiny and oh-so-expensive? Will it be worth it and fit within the budget?
Well, after living there for almost a year with an itch to explore, I am here to guide you towards exactly what you CAN do if you are planning a trip to Monaco. Been there, done that. Hence, as a fellow traveler I can assure you that touring the country isn't that expensive if done wisely and with some advance planning. With limited means and an urge to know more, I managed to be a part of many luxurious experiences that Monaco boasts of; owing to my university there and at the same time hike my way through French villages lusting after an incredible bird's eye view of the country. Again, undoubtedly in my case it was a given that I had time to cover most of it.
If you are planning a trip to this country for only a day or two, as a bonus after exploring the gorgeous South of France, all while picking up some tan on the Mediterranean beaches along the way; you shouldn't go back without checking Monaco off your list. Some people only touch down Monaco just for a couple of hours because they were visiting Nice and returned without even getting to know the place. Monaco is rich in history and there is so much to do and see. It maybe a tiny country but, what it lacks in size, it makes up for in it's point of view.
Few things to keep in mind while planning Monaco on a budget:
• Purchase paired tickets or combo passes online for the museums and gardens.
• When visiting the principality, it's best to find accommodation on the French borders, as prices there are more economical than living in Monaco. For example, Cap D'ail, Villefranche, Nice and Beausoleil are a few convenient French towns around Monaco.
• Get an apartment with a boutique kitchen if you plan to stay around for over two days, as eating out three meals a day adds up.
• Study the bus routes well, as they are the most economic way to get around. Buses are way cheaper than taxis and still cheaper is getting around on foot.
• Best supermarket to buy produce will be Carrefour in Centre Commercial Fontvieille, Monaco. Other small and express convenience stores should be reserved for emergencies, only.
Top seven things to do in Monaco:
1. Cover borders of Monaco in a day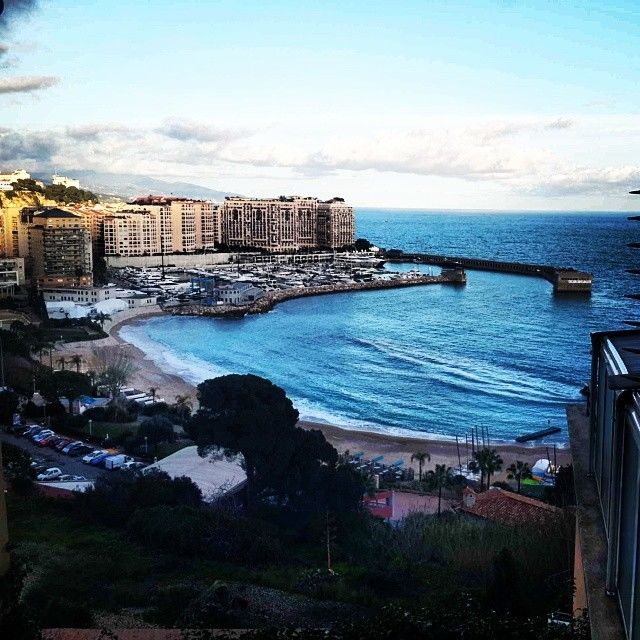 With only 2 square kilometres area, Monaco is easily accessible on foot, i.e. if you are adventurous like that. Get your walking shoes out and carry light as there are a lot of steep slopes, walk ways, staircases and mini hikes along the way. Also the higher you go, the better views you get.
Bus routes are extremely scenic along the French Riviera, especially if you are hopping in from Nice. Buy a return ticket on the bus itself and do a ride around stopping at the main tour points to explore a little on foot and visit the attractions. The buses easily stop at all main attractions, you just need to get a bus map and mark your destinations.
Bus ride from Nice to Monaco: € 9.00
2. Monte Carlo Harbour/ Port Hercule
Fleets of swanky super yachts and a number of pubs, clubs and restaurants along the walk makes this part of the city one happening place to be and be seen amongst the wealthy Monegasque or enjoy a calm sunset with some beer early in the evening (Tip: Hit the pubs when their happy hours are on).
The stunning backdrop of the hills and high rises on one side and the endless turquoise of the Mediterranean on the other makes it one of the places you cannot afford to miss. Not to forget the road along the harbour is a part of the famous F1 street circuit, where the race commences.
3. Musée de Océanographique de Monaco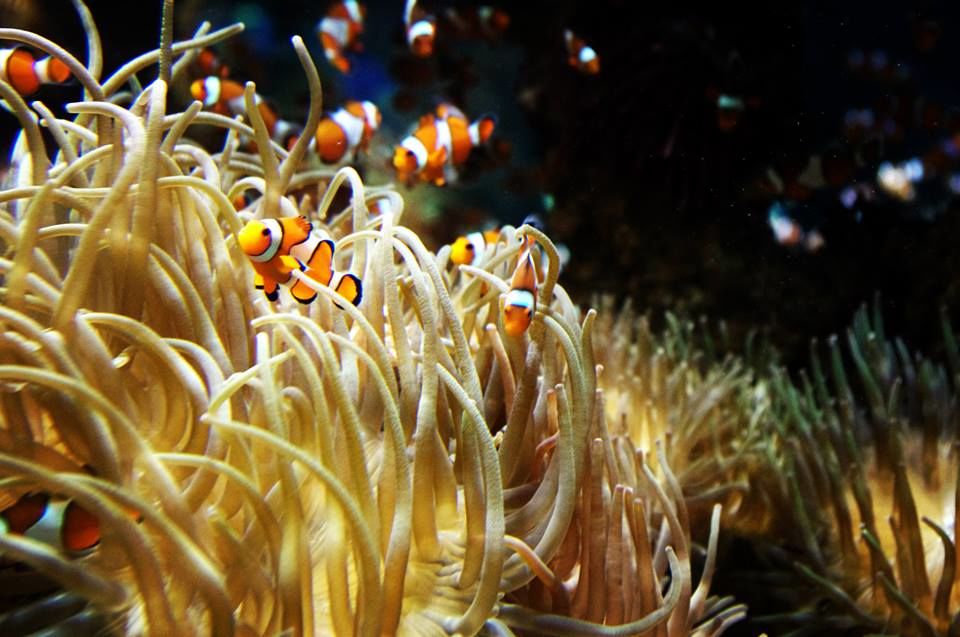 You might have visited an underground aquarium museum already, however you wouldn't have seen anything like the Oceanographic Museum in Monaco. It is impressively fastened to a cliff right above the sea and is home to various species of fascinating marine life and vibrant sea flora. I found its six feet deep aquarium full of baby sharks pretty engrossing as we spent a lot of time by that attraction and the best part is we got to touch and play with them. One can easily spend a couple of hours in this museum.
Entry fee depending on season: € 11.00 to € 16.00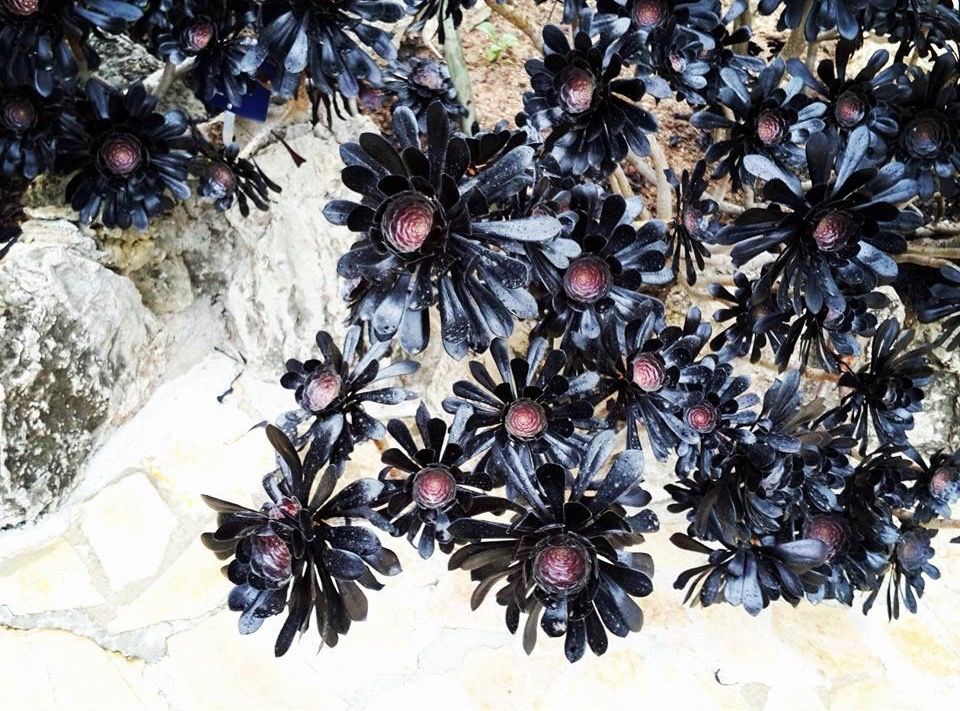 An exotic garden high up on the hills is one of my favourite and a piece of heaven for the succulent lover in me. You can enjoy the stunning landscaped garden which also leads to some breathtaking views of Monaco. It is a great spot to escape the high rises and enjoy some calm amongst the unique flora of the Mediterranean with cacti and succulents in abundance. This entire garden is actually perched on a huge piece of rock preserving some very exotic and endangered plants. This cliff side garden is a piece of art and do not miss the calming Koi fishes in the pond.
Entry fee: € 7.20
5. Private collection of Antique Cars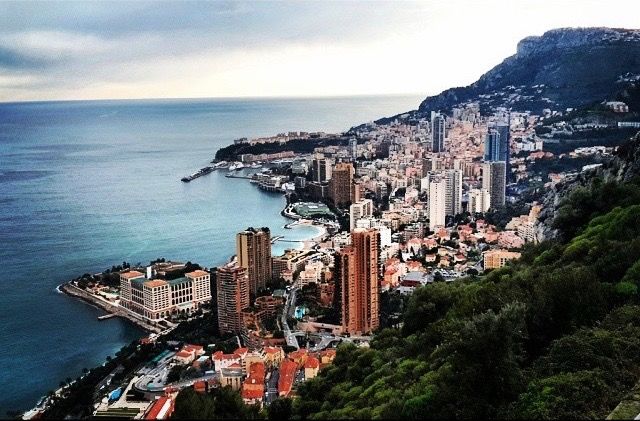 Featuring some rare cars, this personal collection of antiques belongs to Prince Rainier III of Monaco. There are almost a hundred of these classic beauties and it is a truly amazing and a must do experience for car enthusiasts. I am not much of a car fanatic myself, still I thoroughly enjoyed the collection; definitely takes you back in time.
Entry fee: € 6.20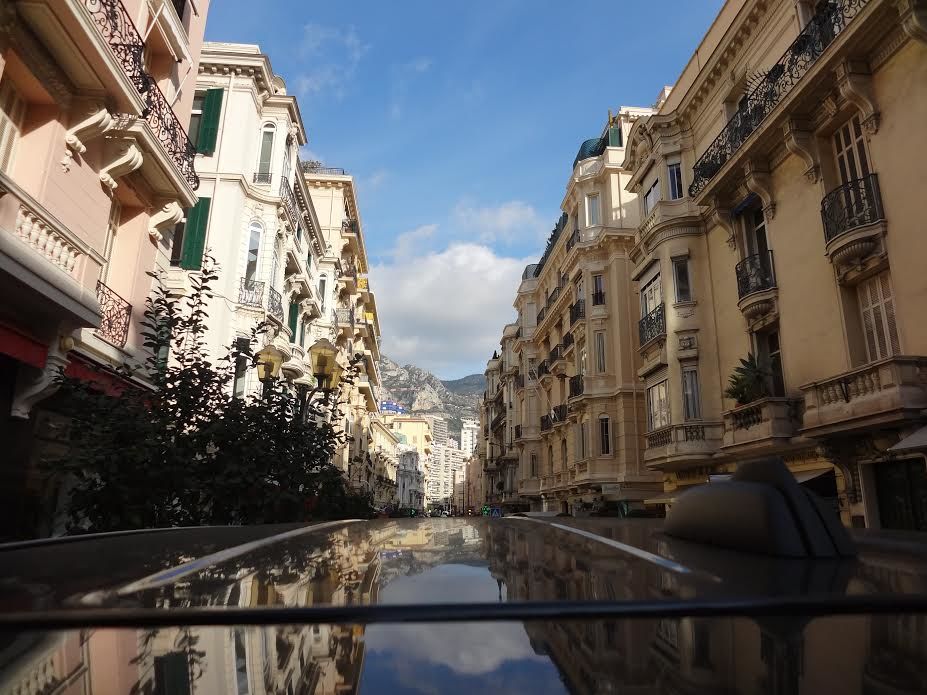 A more old school European-esque town in Monaco. Amongst all the fancy high rises to swanky yachts, this little town in the middle of country has preserved its old school charm which can be seen in the form of tiny shops, narrow alleyways, cobble stone roads and houses with medieval features. This little town is where you can see the Prince's castle (Place du Palais) and witness the changing of the guards ceremony; something very similar to the one in Buckingham Palace, London. This little town strategically sits high up on a huge rock, overlooking the sea and gives you an incredible panoramic view of Monaco city down below.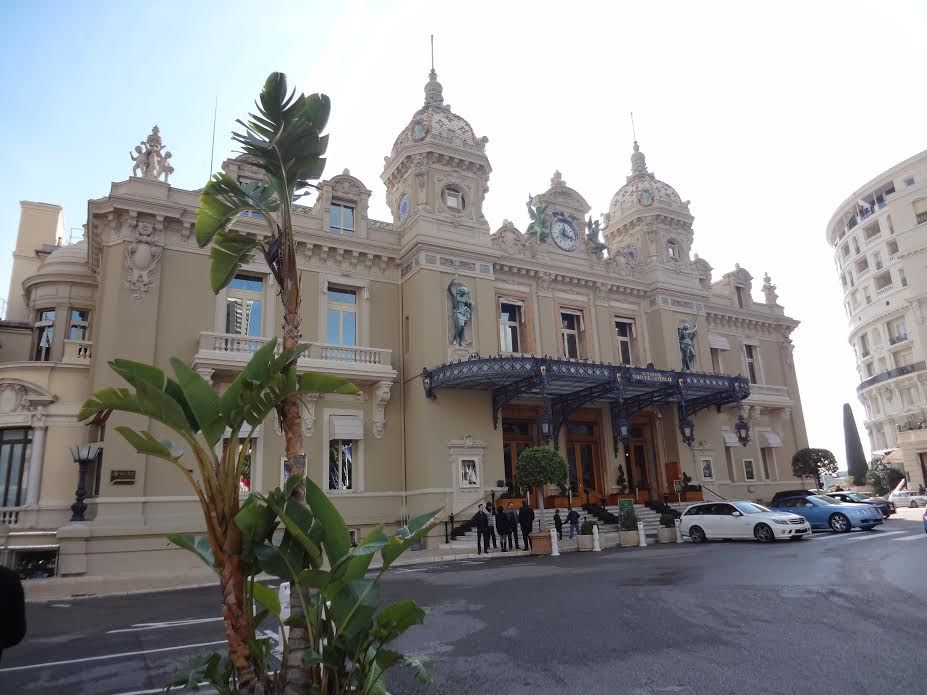 Every time I visited the Casino Square during my stay, the manicured casino garden and the striking architecture of the Casino Palace left me awestruck. It's the square that you will definitely recognise from a number of Hollywood movies; an easy recall would be Golden Eye from the James Bond series. It is a great spot for getting pictures and spending an afternoon enjoying French cuisine and crisp wine at places like Café de Paris. I would highly recommend an engaging tour of the Casino for a small fee and if you are feeling adventurous, try your luck in the casino amongst some famous high rollers in the world.
Tour Fee: € 10
Monaco is unquestionably the most luxurious tourist destination in the world but, to do any of the above and explore this Principality to the fullest one doesn't need to break the bank. You can do all of these like I did as a student on a budget and even more. Just follow the tips and experience the perspective of Monaco.
Aditi
For more stories and updates on my travel exploits follow @BohemianOnTheRun on Instagram.
Visit my website for more Travel Inspirations BohemianOnTheRun.com