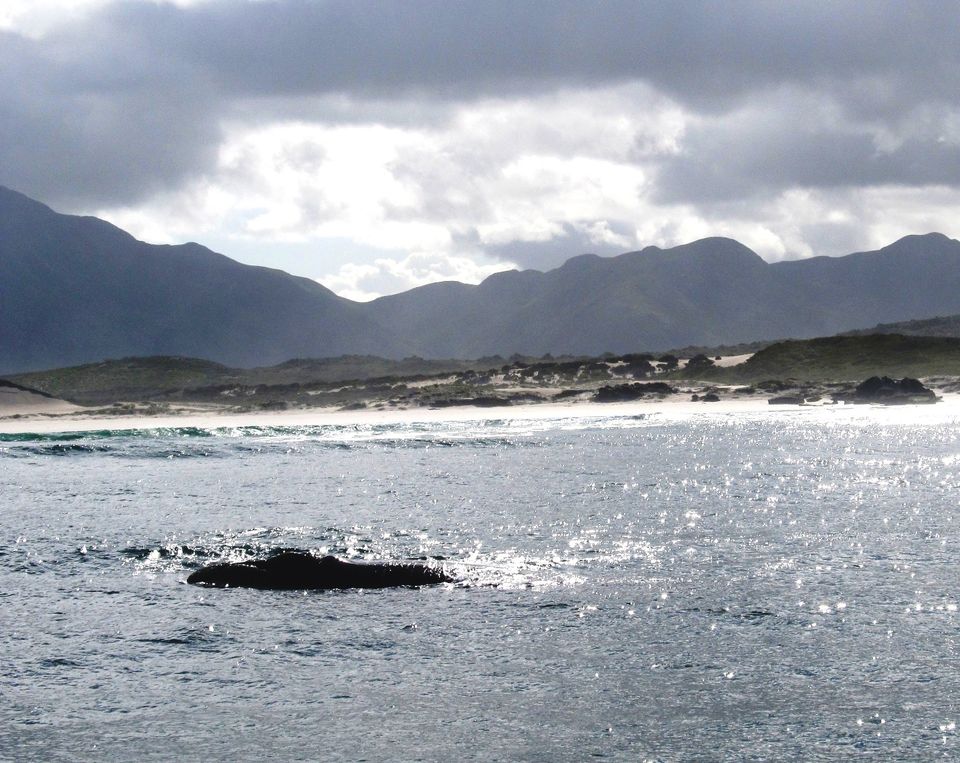 It was spring in Hermanus but the winds were cold and there was a persistent drizzle. We had left Cape Town in the morning by bus and after stopping by at the Cape of Good Hope, we arrived at this little seaside town in time for lunch. While we were polishing off calamari, fish and chips in a beach-side restaurant, we heard a commotion as everyone rushed to the window. Whales had appeared offshore! The show was on!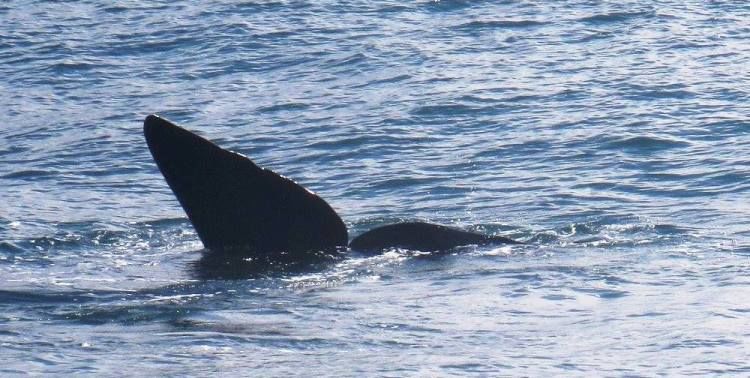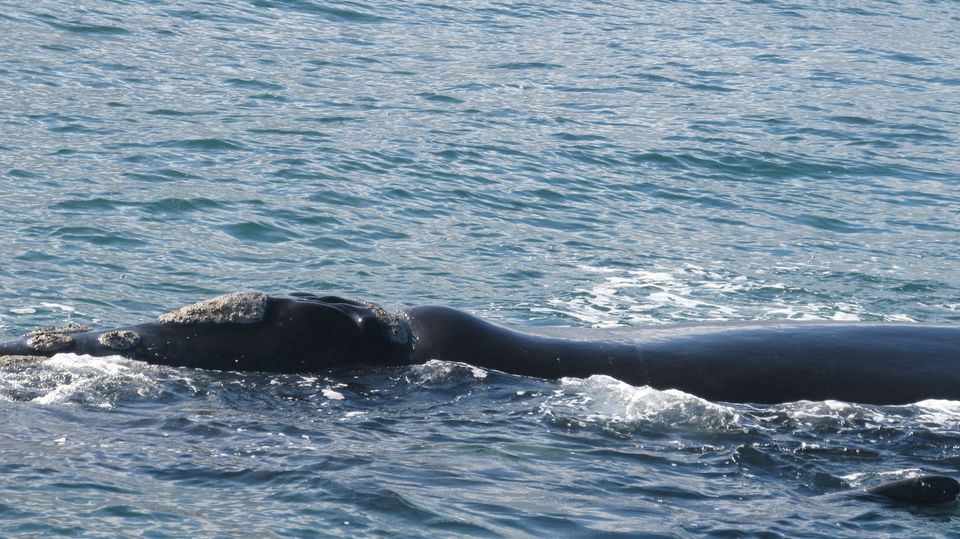 A mom and child 'breaching' or jumping right out of the water. Sailing, tail up, like they were walking upside down. Spraying jets of water through their blowholes. It was nice to see the whales enjoying themselves out there. Apparently, we weren't the only ones having fun.
Hermanus lies 120 kilometres southeast of Cape Town in the Overberg region which includes Cape Agulhas, the southernmost point in Africa where the Atlantic Ocean meets the Indian Ocean. The Atlantic coastal route is breathtakingly beautiful. Hermanus claims it is the best land based whale watching destination in the world. Visitors flock to this seaside resort come sun come rain. In a just couple of decades Hermanus has metamorphosed from a tiny village on the Cape's Whale Route into a thriving whale-watching destination. Take a walk around the backstreets. The air is divine, the wind refreshing and the bric-à-brac shops interesting. The people are friendly, the hotels are luxurious and the food is a gourmet's dream.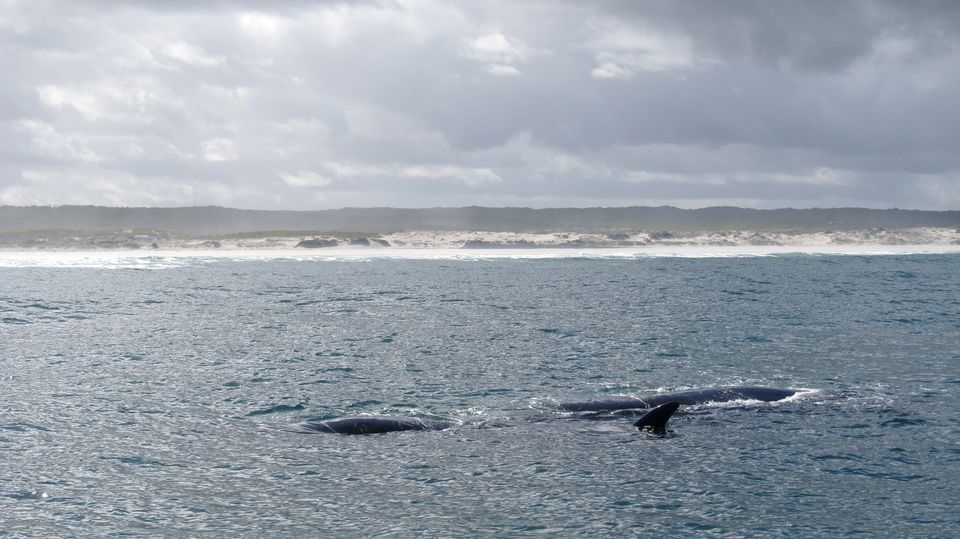 A whale watching boat ride the next morning cost us 700 rand each. The morning newspaper had reported a mishap that had occurred the day before, when a collision with a whale had damaged a boat's rudder, causing it to capsize. I had hidden the newspaper after reading it. Some of my co-travelers would have been terrified. And fear would have been a bad fellow traveler.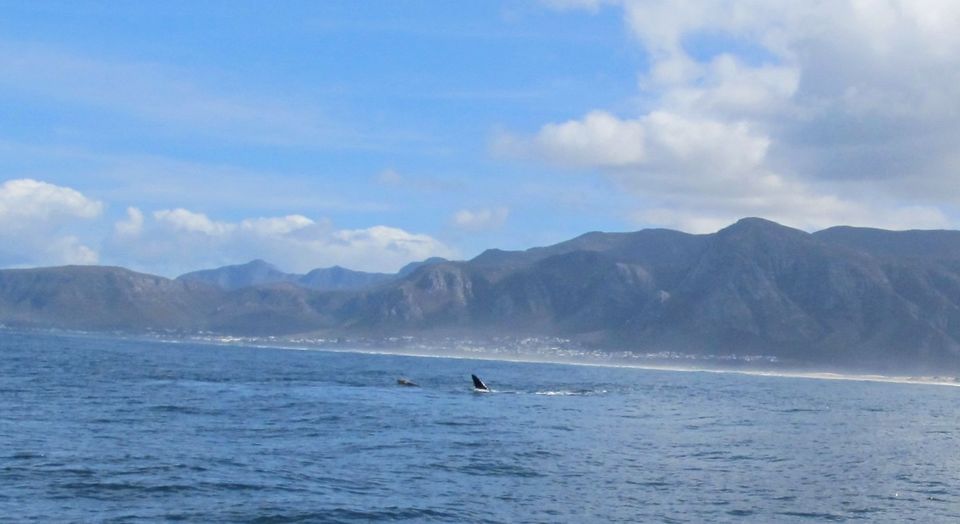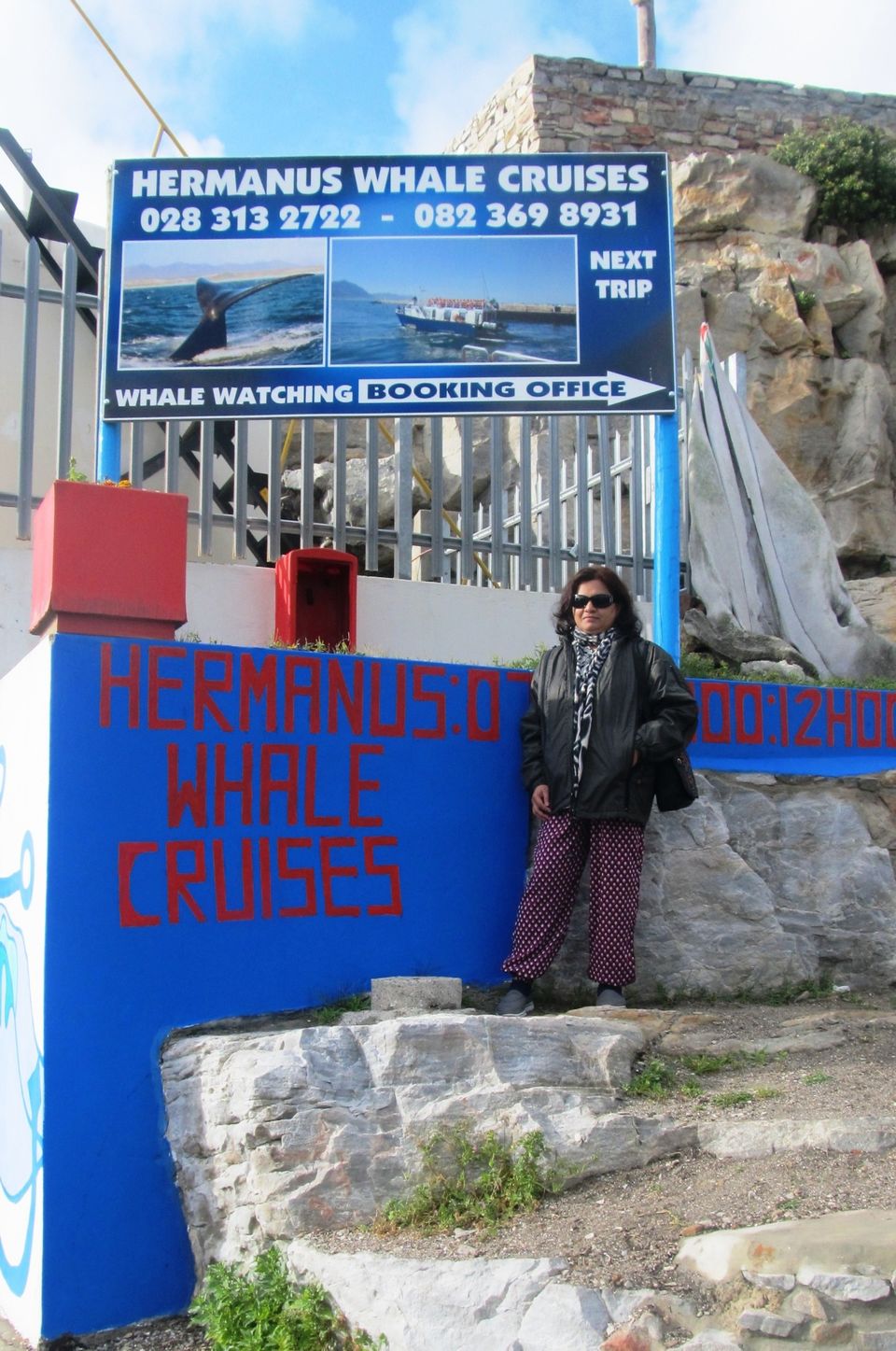 It turned out to be a rocky ride. I was glad we had life vests on. Taking pictures required special balancing skills. The southern right whales came up close, making loud flapping sounds as they whacked the surface of the ocean with their tails. Sometimes they stood vertically in the water with heads down and tail sticking out, shirshasana style.
The Hemel en Aarde Valley, meaning 'heaven and earth' in Afrikaans, is one of the Cape's celebrated wine routes. The road winds into the mountains with wine estates on either side. Hamilton Russell Vineyards is known for their chardonnay. Newton Johnson is proud of their pinot noir. Amarula cream is a deliciously potent South African liqueur known as the 'spirit of Africa' and goes with ice-cream, desserts and coffee. It is made from the ripe marula fruit, which gives a high to all animals that consume it, elephants and rhinos included. Some of our group members went on the wine circuit, while others preferred to lie in wait for the whales. I had done enough of wine tasting in Sonoma, Napa Valley and even Baramati and so I cast my lot with the whale watchers.
We also went to check out the Fernkloof Nature Reserve that covers 1800 hectares and boasts nearly 1500 different species of unique flora. Grey rhebok, Cape grysbok, baboon, mongoose, dassie and porcupine are found here in small numbers. A 60 kilometre network of trails offers magnificent views. Four of us made a feeble trekking attempt but had to return hastily as it started to pour. We did see some rare and exotic blooms as the Fernkloof Visitors' Centre had many flowers on display.
Hermanus is definitely one spectacular getaway. You can see plenty of whales if you just stroll along the beach. All you need is a pair of binoculars and a camera with zoom lens. And the whales will make sure you have a whale of a time.
Whale watching destination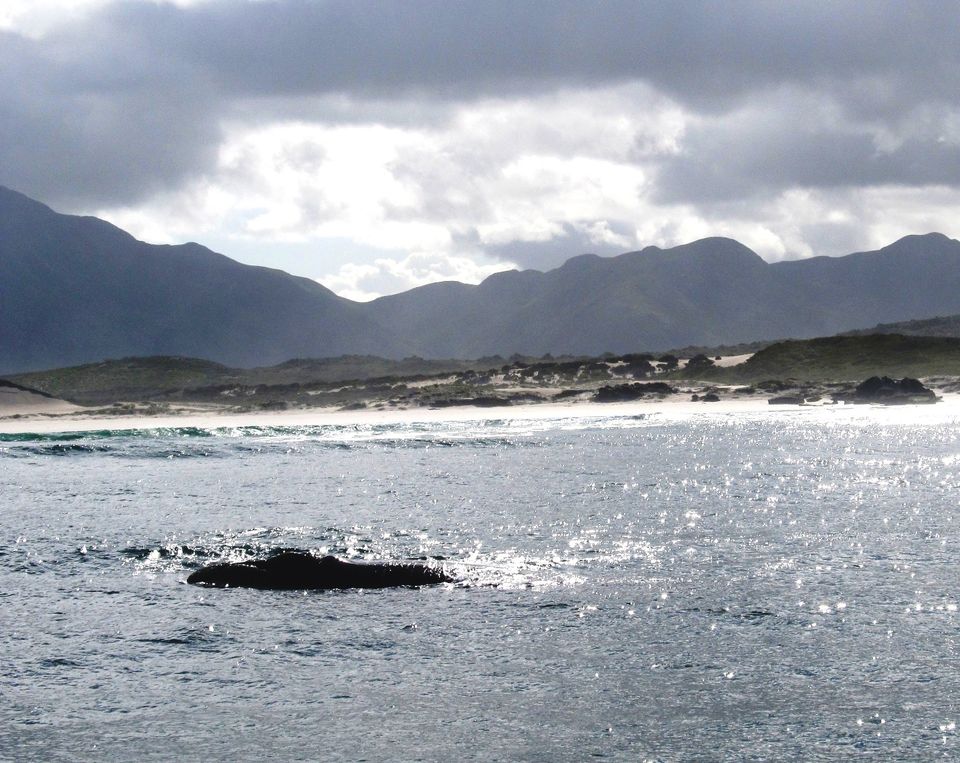 Frequent Searches Leading To This Page:-
South Africa tour packages itinerary, South Africa holiday package, South Africa temple tour packages, South Africa trip package, South Africa travel packages, South Africa family tour packages