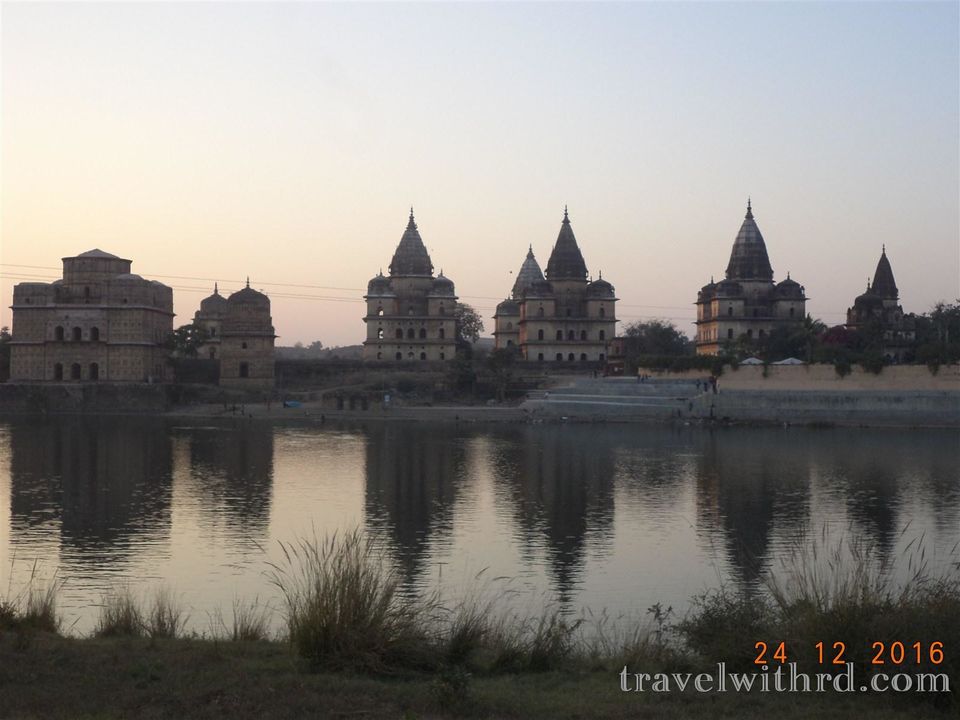 If anybody is just nature lover, then there can be only one such place, Orchha. how ?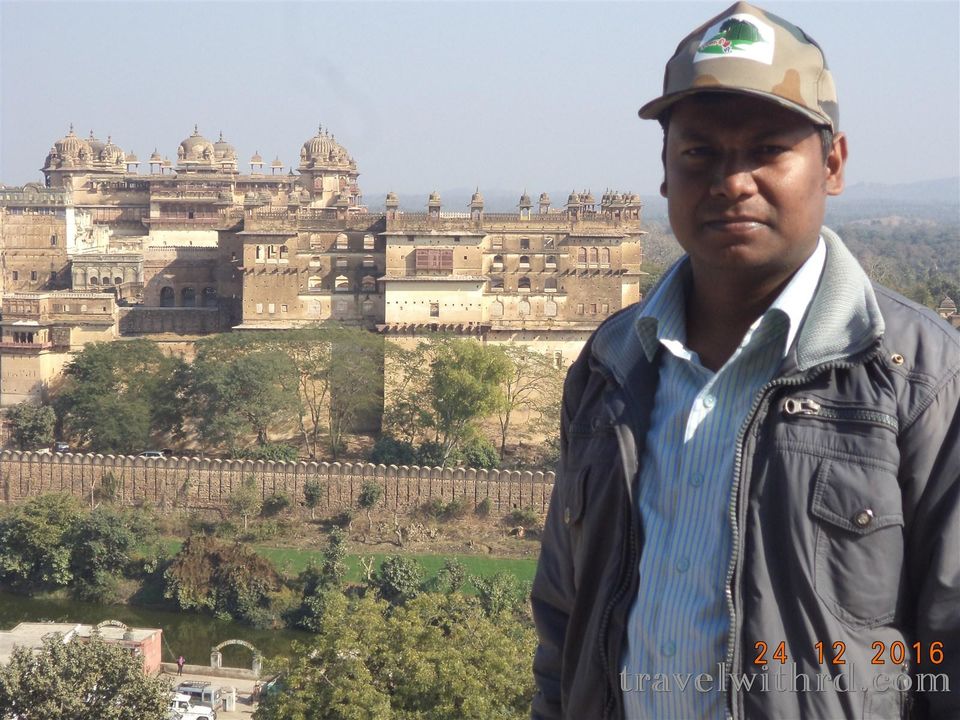 Because Orchha is a complete package that any traveler or tourist needs.
What is the need for a tourism or tourism?
Peace -
peace is very much in Orchha. There are many tourists here but you will not get an attack. Here you will find tour package operators who barely see you. Maybe you have to find them only. There are few who sell the Orchha package even on the net. There is not even more attack on those who sell the offerings in the market
Wild Life -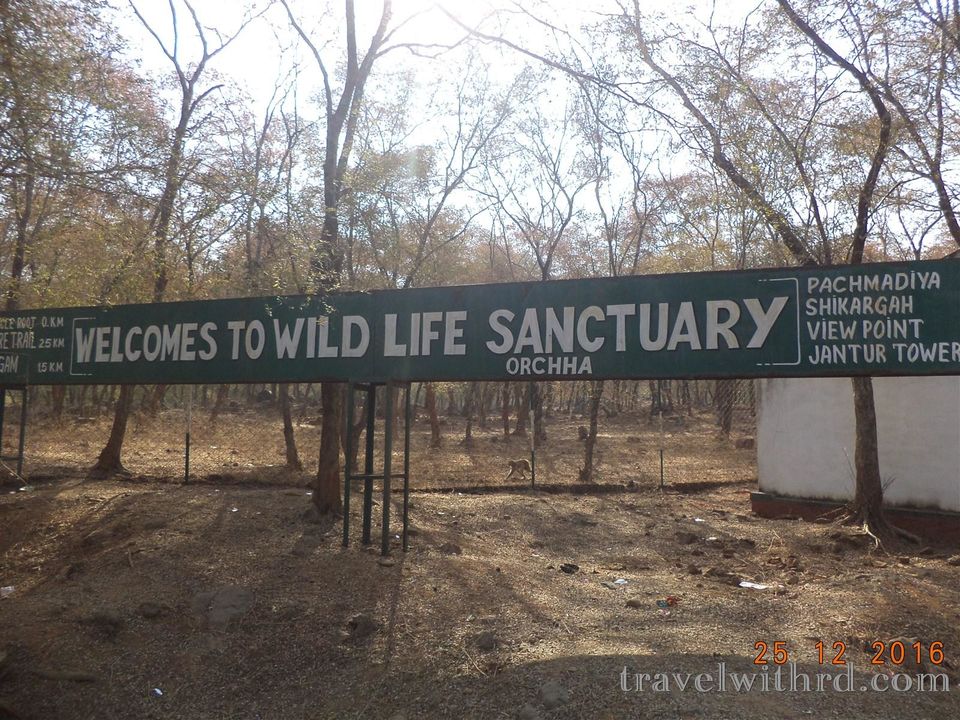 Orchha is a wild animal which is not very big but it is not so small. You can roam it full cycle or on foot. Well ahead of this rainbow and many more animals are expected to come soon. Some people residing in this constituency and two villages are hampered which have been compensated but they are not ready to evacuate it but this will not be the case and soon these wildlife instances will give you a bigger picture. Will get plenty. There are still many species of birds here, and in Orchha, you will also get the opportunity to see even the most endangered vultures. The Wild Udana of Orchha is situated on an island which is between Betwa and Puru rivers. There will be a scarcity of 46 sq. Km area. The poor lover has enough reasons to spend the whole day here
Adventure -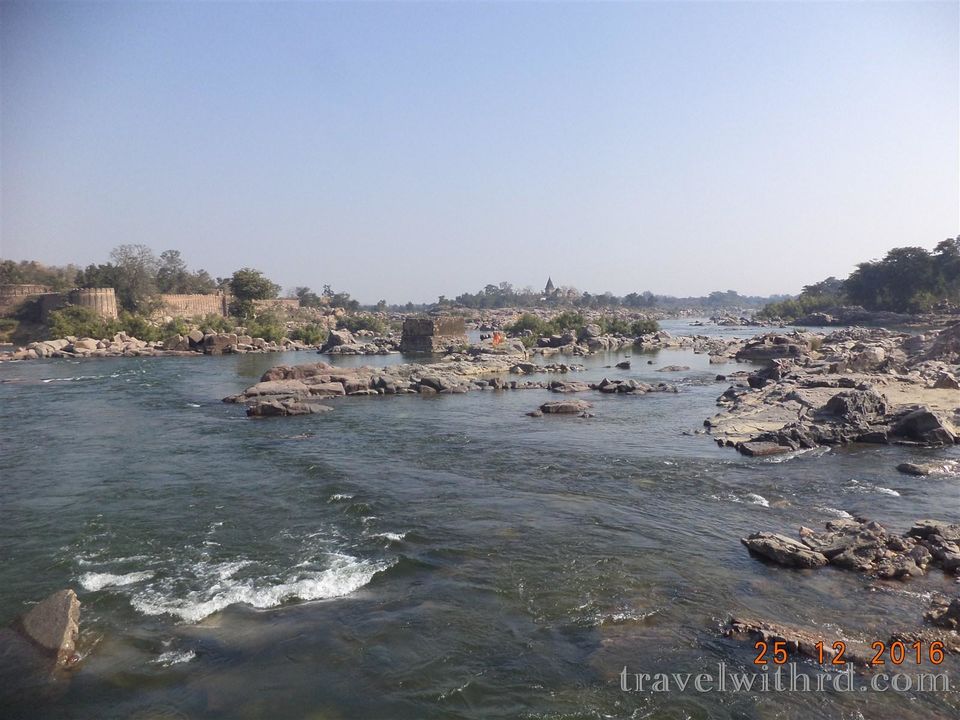 Orchha has the same validity as the river Ganga of Betwa and is worshiped by saying "Betwa" as mother but at the same time as river Ganga, river rafting is also facilitated. This thing distinguishes it from other places because nowadays people have the charm of playing river rafting and other adventure. River rafting takes place at the confluence of Betwa and the Jamuna river. Not too expensive too. A rafting means that the boat takes around 1500. 6 people can sit in a rafts. They can all be together or even share. Besides, kayaking has started here. There is a khayak in which two people run by paddle themselves. A key is behind those who take photos and keep them for safety. Its cost is also around 500 rupees.
Religious -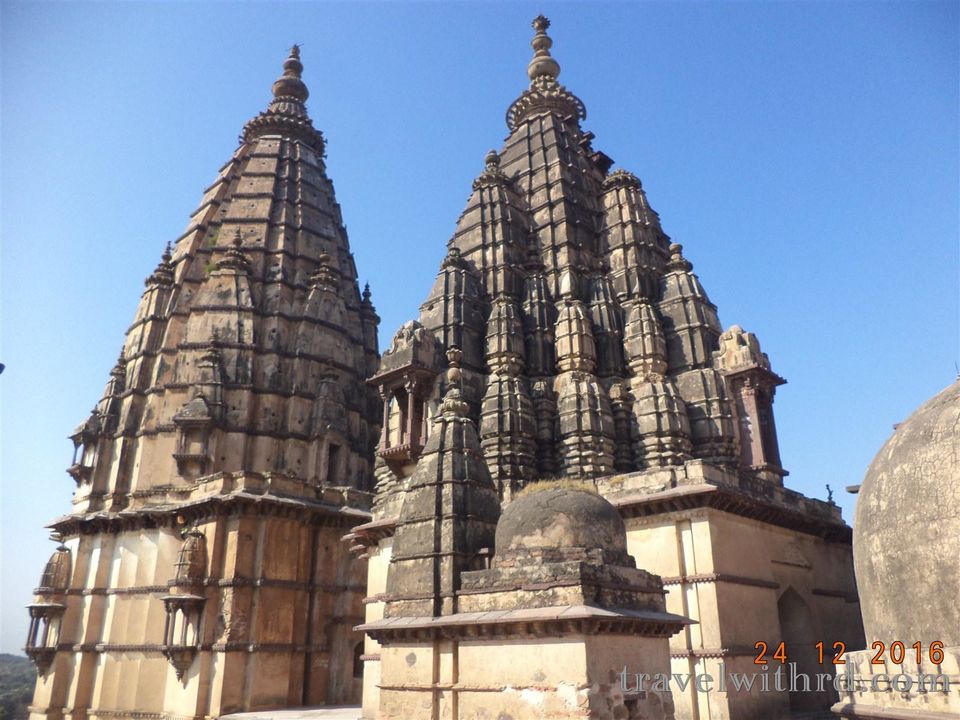 Orchha's first identity is just religion. The main attraction of this city known as Raja Ram is the sight of Shriram ji, which is also the God here and the King also. If the chance is given, the salute to Raja Ram Ji is also the center of attraction which is given by the Madhya Pradesh Police. There are Chattubhuja temple, other temples with Lakshmi temple to see. One thing Pandey ji told me is that since Ramji's rule runs here, you will surely find Hanuman's temple on the road in two kilometers from Orchha on every side. Because you have heard that without Ramji Chale na Hanuman, Orchha is also called second Ayodhya. Although Ramji is currently sitting inside a torn turtle in Ayodhya, then in this Ayodhya, Raja ram is sitting with King as a king with all the royal chants.
Historical -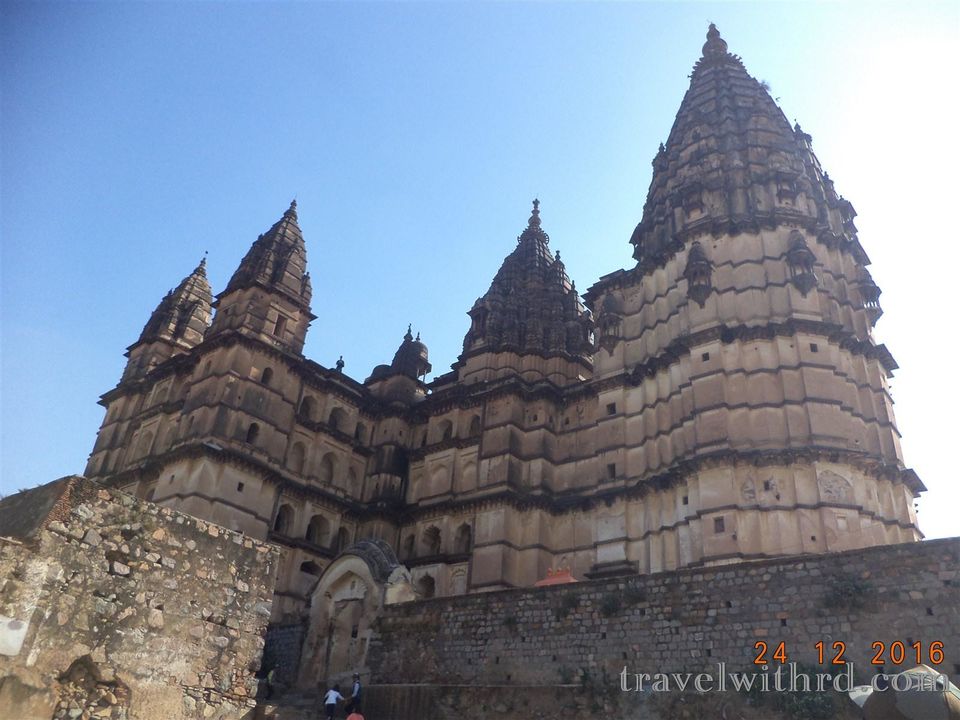 In the capital and rule of Bundela Rajoos, there is no shortage of palaces and kilos in this city. The magnificence of the Jahangir palace is worth seeing and stone work in this fort is especially remarkable. Along with that, Roy Pravin's palace and Raja's castle should also be included in the list.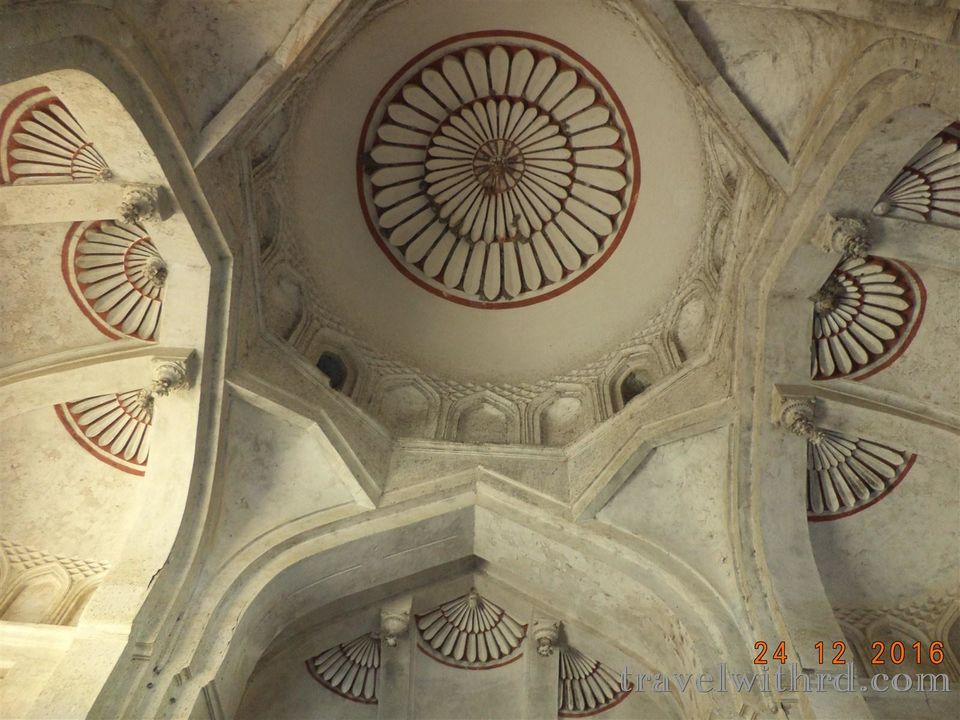 At the confluence of modernity and antique - in Orchha, where there is a lot of ancient kilos and temples filled with modernism, modernism is also not less. The Panchasara Hotel is the Hotel Bundelkhand River Side and Rajmahal, built by the Rajao of Orchha, the Sheeshmahal Hotel and Rastorant also runs from big tourist spots. You can take a hotel here from 500 rupees to ten thousand rupees per night.
Destination Wedding -
The trend of Destination Wedding in Ocharcha is 400 years old. People say here and in Hardaul's history, in the entire Bundelkhand that everyone's home is married, the first invitation comes only on the platform of Haraldol. Not only this, many people come and marry in Orchha. Now he has got expansions from luxurious and luxurious hotels like Orchha Palace where people marry from foreign countries also. The common man does not have the bus to get married in these hotels but there is also a chance for the rich people to accompany the marriage here and the relatives.
Possible in all seasons -
Orchha's biggest feature is that whenever you go anytime, you do not have to think about what the weather of Orchha will be, whether you can go or not. Even though we had gone for heavy rain, we did not feel any problem of any kind.
Availability of distance -
Orchha is not too far from Delhi. You can reach Orchha by 9 o'clock in the morning by sitting on the night train.
No loot -
if you go to Raja Ram's temple to see him, then Pando's loot will not be seen anywhere. There will not be anything like this in Prasad or other things in the market. Apart from this, everything will be cheaper here because this place is in Bundelkhand and today
Even here, inflation is not very high.
For literature and history lovers -
the birthplace of Keshavdas, the first teacher of Hindi literature and Karmabhoomi Orchha. Not only this, the film songwriter Indir from Barua Sagar, novelist Vrindavan Lal Verma from Mouranipur, besides Maithilisaran Gupta from Chirgaon, and folk artisans born from frogs were born. During the freedom movement, Chandrasekhar Azad stayed here for a long time secretly and there is a memorial in his memory here.
Now the question arises, how much time should you give after all this happen, then I try to tell you Orchha, according to you.
One day -
sitting in the night from Delhi, you can roam Orchha in a day when you come here in the morning. In one day you can roam the Rajaram temple, Hardol, Jehangir Mahal, Lakshmi Temple and the umbrellas built along the river Betwa. In the evening, you can go back by catching the train again by Jhansi.
Two days -
if you want to come here on weekends, this is the best. Apart from Saturday and Sunday or whatever your holidays are, you can see the Orchha Wildlife Sanctuary in addition to the places mentioned on the first day and can see all these places comfortably and deeply. In the second day you can do river rafting and bird watching.
Three days -
if you want to stay in Orchha on the third day, then you can roam around some 50km radius from Orchha easily, there are some places in the range of 50 km from Orchha.
1-Barua Sea -
Only 12 kilometers away from Orchha are the lake, fort and monastery
2-Datia -
Ditia is a temple of the fort and Pitambara Mata.
3-Jhansi -
The nearest station to come here and its fort is also worth seeing.
4- Gadhkunhar -
Bundela is the first capital of Rajoos. The fort is here and every year there is a festival in December.
It was difficult for Orchha to put these people in front of you if Pandey had not given so much information and excursions. Even this post is also credited to them because my work is just artistic and the rest of the information is theirs. After all this information, you also make the program of Orchha this time.
There are also plenty of accessibility options. Orchha is connected to the whole country by road and rail from Jhansi, the nearest city. The nearest airport is Khajuraho where there is direct service from Delhi and Varanasi.