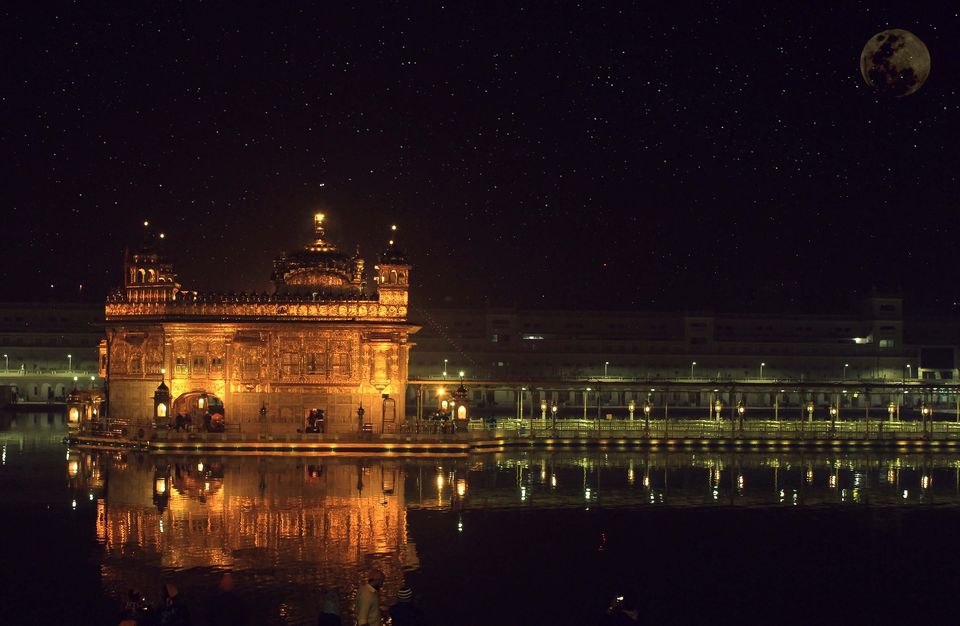 While growing up, especially in the region of North India, most of our memorable school/college moments and probably our best of friends had a heritage extending directly or indirectly to the land of five rivers - Punjab!! Take a moment to recollect all your cheerful memories - those of the most enigmatic of your colleagues, the caring aunts in your neighborhood and the uncles who knew how to make your anxiety and worries go away with their witty and insightful remarks - and you'll realize most of them were Punjabis. I have always had a deep fascination for the state, the magnificence of the great Kings who ruled the region, the turbulent chapters of modern history and the contemporary culture and values which have bound the region together, shaping the local population into some of the most warm-hearted, open minded and delightful people to be around.
So it only makes sense to embark on a journey across the state of Punjab, atleast once in a lifetime, to truly understand what makes this state so remarkably different from others.
Day 1 and 2
The heart of Sikh culture and values and one of the most significant pilgrimage sites for the Sikh community is the city of Amritsar - and this is where our journey begins. A visit to Harmandir Sahab, which literally translates to Home of all the Gods, which is popularly known as the Golden Temple, gives you a brilliant perspective to the remarkable values and teachings of Sikhism and how it impacts millions of people around the world. The temple is a living specimen of one of the most inclusive of all religions, with entrances in all 4 directions symbolizing open embrace for people from across the religious, cultural and economic spectrum into this place of divinity. The symbolism doesn't end here - it's construction below ground level reflecting the need for humility in our daily lives and a constant reminder to keep our egos grounded. Don't miss a meal at the langar - one of the largest community kitchen in the world which is open and free of cost for people from all walks of life. It's impossible not to come out as a changed person after paying this temple a visit!!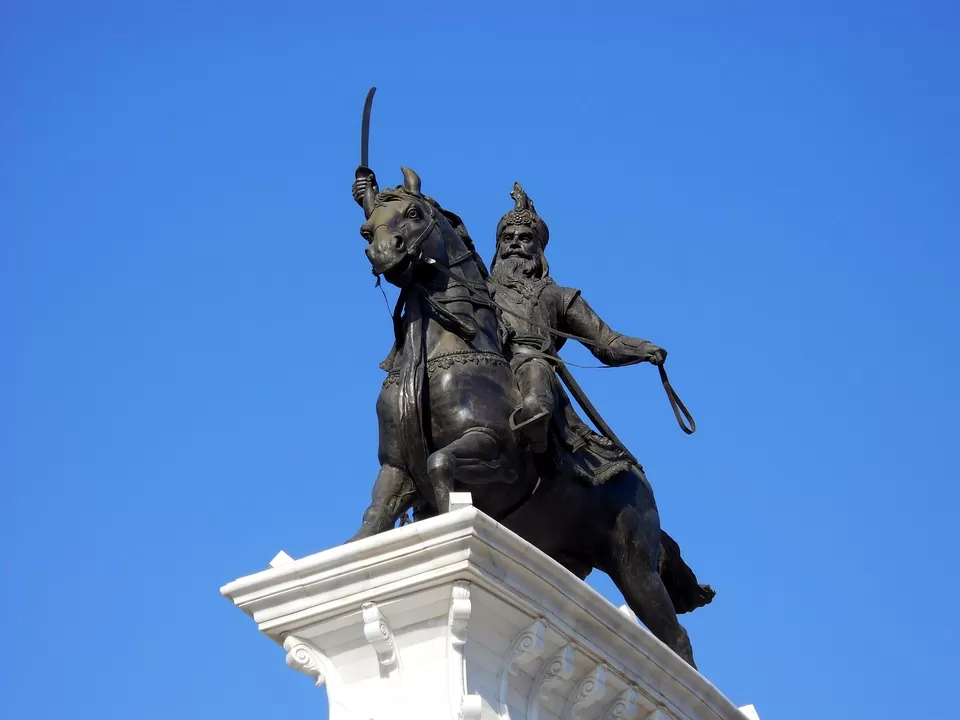 Take some time out to turn the pages of the glorious chapters of local history, written under the reign of Maharaja Ranjit Singh. A visit to Maharaja Ranjit Singh museum lets you explore the former summer palace of the king and observing many of his belongings, ranging from weapons, coins, armor to paintings. Don't forget to see the enormous panorama depicting Maharaja's major battles!!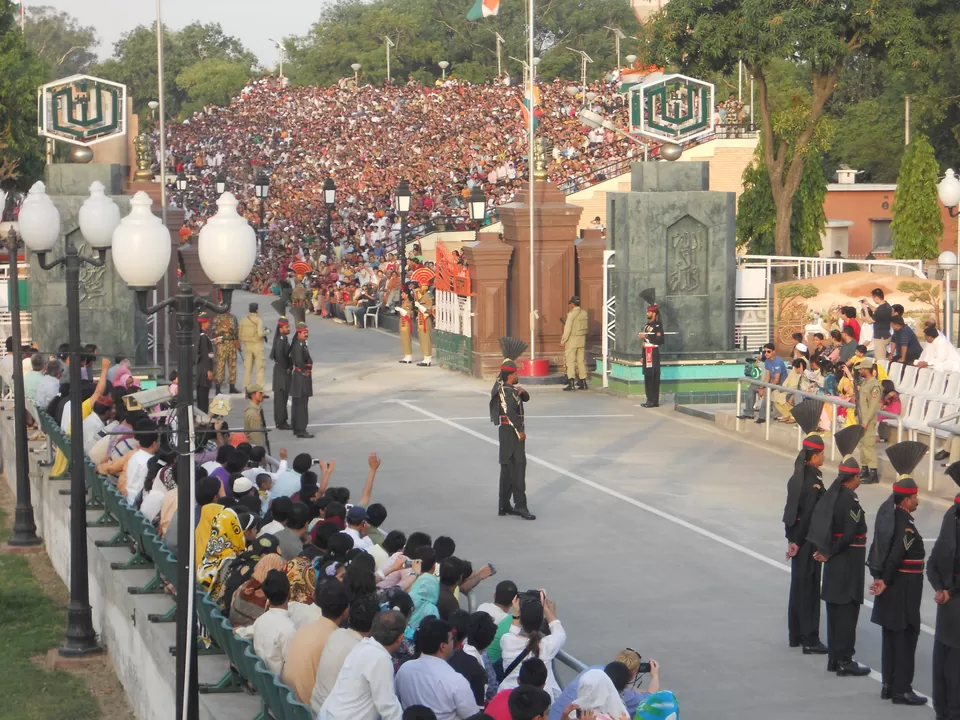 Before evening dawns, make it a point to take a short drive to only border crossing between the countries of India and Pakistan, Wagah. Witness one of the most passionate ceremonies in the region - a highly choreographed ritual of lowering of flags of both countries coupled with music, coordinated movements and lots of pomp and substance performed by members of both armies, known as the Wagah Border ceremony.
End the day with a sumptuous meal comprising of local chhole kulchas from one of the many popular local shops in the city.
Day 3
This city is the beacon of culture and history of Sikh and Hindu faiths alike and, thus, cannot be missed when you are in Punjab. Preserving many holy shrines of reverence to both faiths, Jalandhar is a vibrant city which is a joy to explore.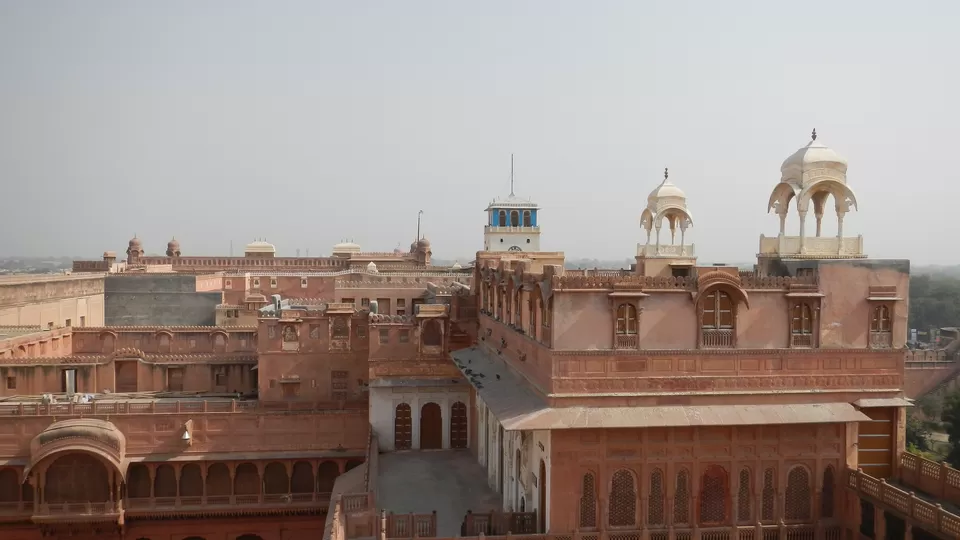 Rangla Punjab (Haveli) is your one-stop destination to take a sampler of what tradition and culture of Punjab feels like. From traditional dance performances, pottery workshops, local artifacts and various small tools and art-forms which constitute the local culture of the region, this place give you a glimpse of all. Not to be missed is also the 200 year-old Devi Talab temple, which offers you a rich spiritual experience. It would be a shame to come to this city and not visit the impressive Imam Nasir Mausoleum, which is an 800 years old exemplary artifact of Mughal architecture.
Bring your day to a fitting end by street shopping and buying souvenir items from the local markets in the city.
Day 4
Home to spectacular historic monuments and sacred shrines, the city of Ludhiana has maintained the perfect balance between old city charm in the rapidly modernizing world. Start your day with a visit to one of the most cherished forts of the city, the mesmerizing Lodhi Fort. Although in ruins now, this building still leaves in awe of the grandeur and splendor of Mughal architecture. Overlooking Satluj river, this place also provides a splendid view of the river.
If you have interest in exploring more about local culture then Rural Museum in Pau is where you need to go to. Nestled inside the Punjab Agricultural University campus, the museum showcases specimens of local attire, coins, musical instruments, handicrafts and pottery of the region. A visit to Rara Sahib Gurudwara, and Gurudwara Charankanwal Sahib Machhiwara brings you face to face with the historic significance of these beautiful spiritual centers of faith.
Day 5
For the final leg of our journey we head towards the modern and metropolitan capital city of Punjab, Chandigarh. This relatively newly planned capital is a glowing specimen of how efficient city planning leads to a bustling and beautiful metropolis, especially in a country like ours. The Capitol Complex stands tall and proud dominating the skyline of the city, housing the Secretariat, the Assembly and the High Court. Located close to the Complex is the famous shopping center of the city, Sector 17, where you an indulge on a shopping spree or leisurely watch the locals go about their business.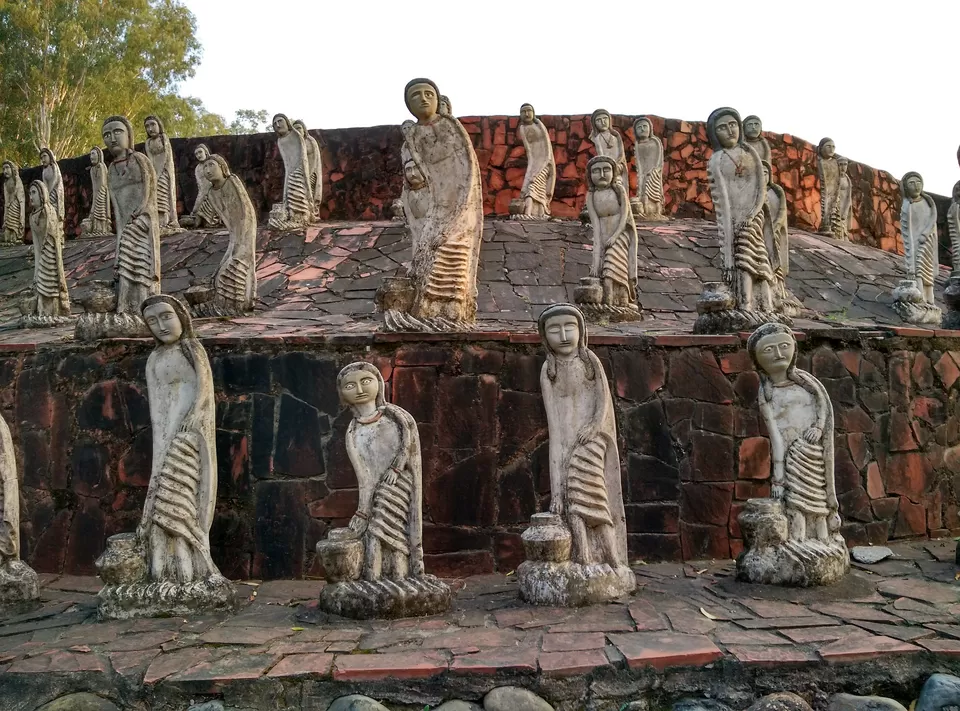 For nature lovers Chandigarh offers you the Leisure Valley, a string of gardens stretching from one end of the city to another. This naturally eroded valley has been redeveloped into some spectacular theme gardens, one of the best specimens of which is the Rose Garden. Also, not to be missed is the jewel of Chandigarh, Rock Garden. This is home to some of the most creative patterns and textures made from urban waste, the architect's touch transformed the rocks into living specimens. If you time your travel right then you can also experience one of the many festivals that continue to dominate the local lifestyle throughout the year.
Before you know it, you'll have completed your 5 days in this beautiful state - with your heart yearning for more of the culture, traditions, architecture, butter chicken, chhole kulche and the famous combination of all, makke ki roti with sarson ka saag!!
Why would anybody not fall in love with Punjab?
How to travel
All major cities in Punjab have extremely good rail connectivity, which makes for a really comfortable journey with amazing rural landscapes on offer. You can find the information on train availability and timetable here. Alternatively, you may choose to use the buses operated by Punjab roadways, which connects all towns within Punjab and with major cities around it. Amritsar and Chandigarh boasts of state-of-the-art infrastructure and great air connectivity with cities within and outside India.
When to travel
There is no bad season to visit Punjab. Although, be prepared for extreme temperature variations between sweltering summer months and chilly winters!! However winter months of October to March still remain popular times of the year to travel across Punjab....maybe you should try this window too.
---------------------------------------------------------------------------------------------------------------------
From doing my bit towards the environment by working in future mobility research field, often finding myself wandering aimlessly through landscapes, to continuously seeking thoughtful conversations with travelers from across the world, I am a travel experience narrator. A firm believer in the philosophy that a human should experience everything and do everything in his lifetime (for specialization is for insects....), you can say "hi" to my photographer alter-ego @througharobinseye on Instagram, read through my mind as I narrate my personal travel experiences at www.talesofarobin.wordpress.com or sing along with me @undrkn5trk5hn
----------------------------------------------------------------------------------------------------------------------