As I promised, Here I post The details of Meghalaya Tourism and Travel Fare and Price. The details are given below.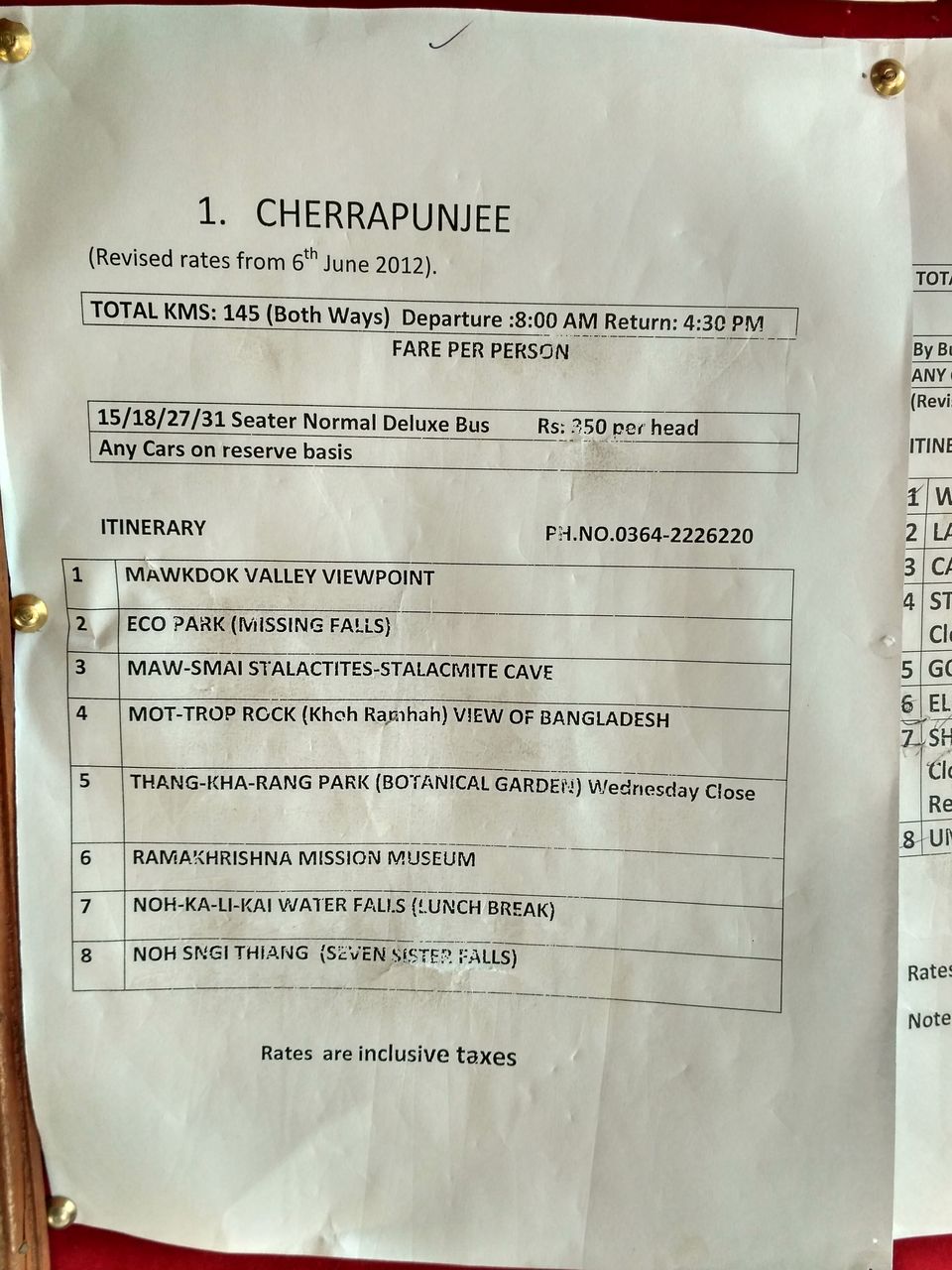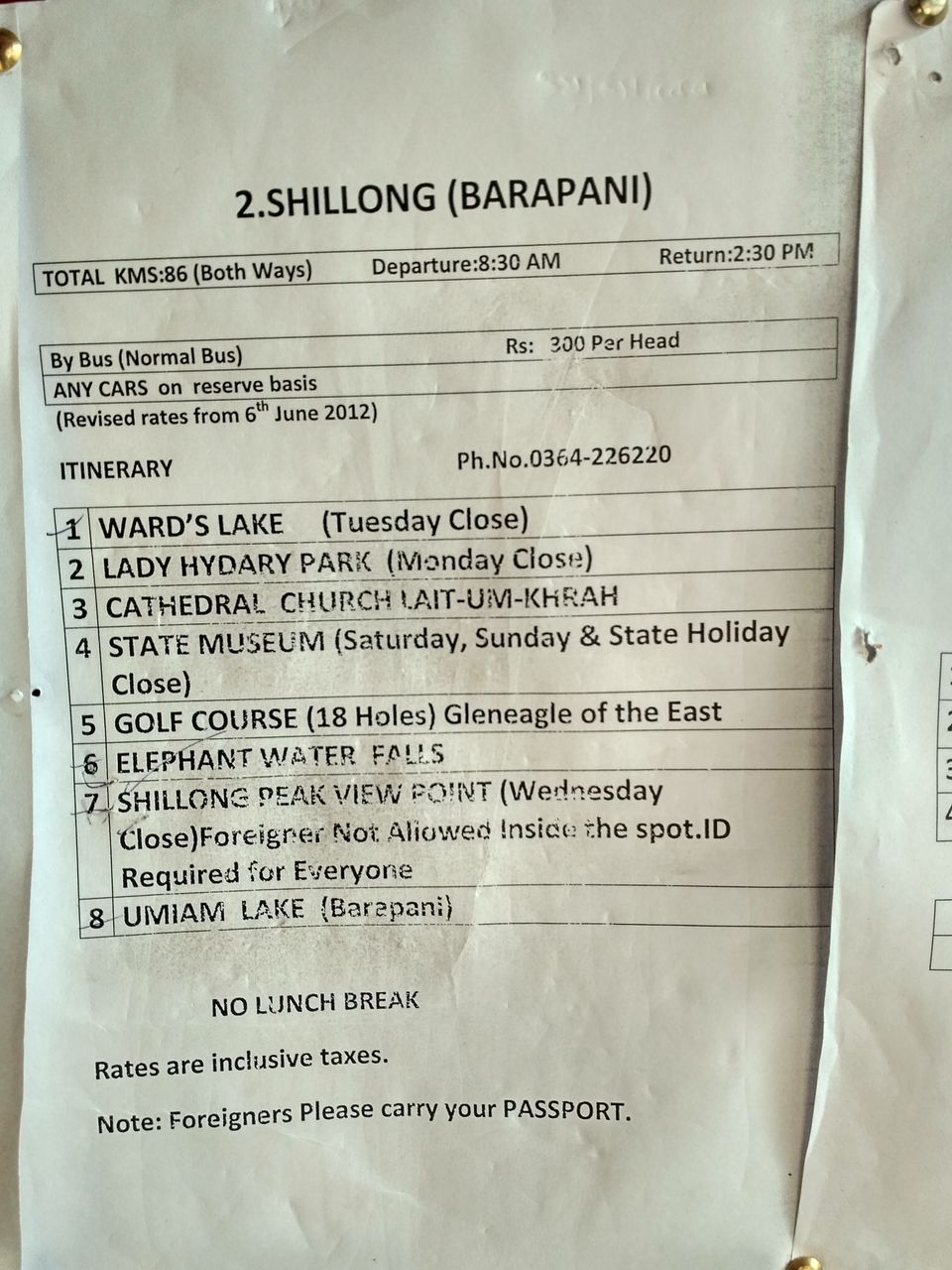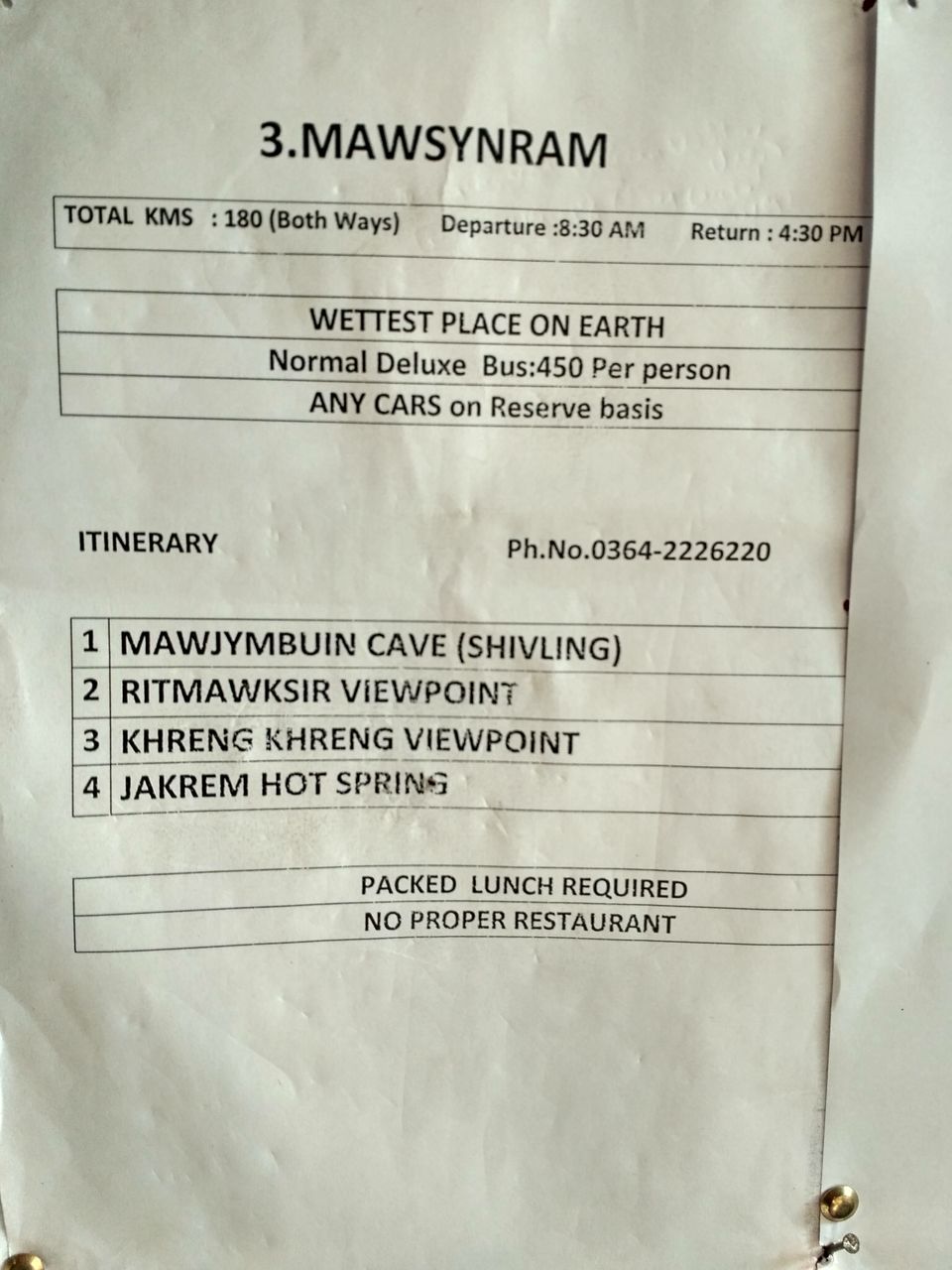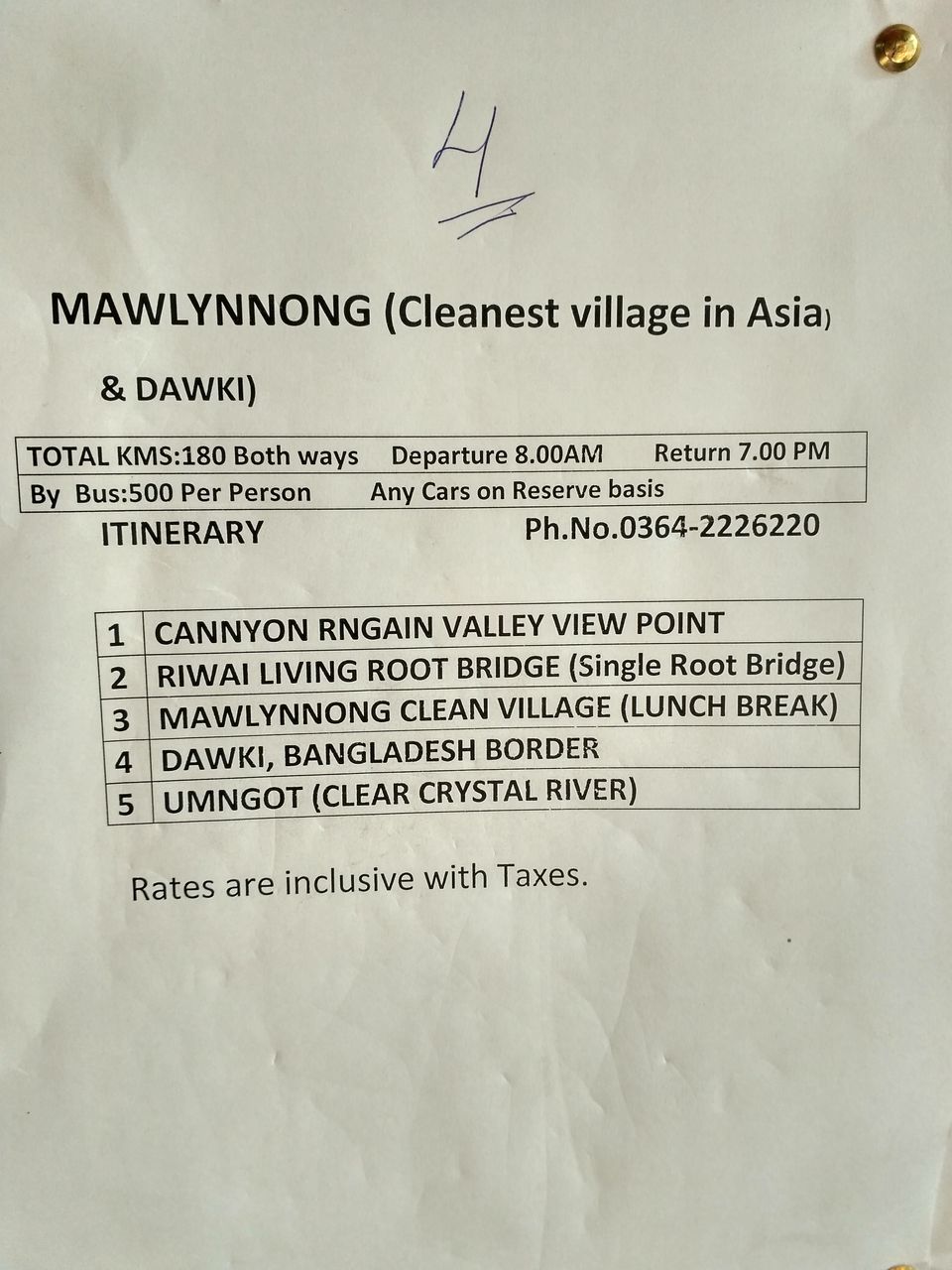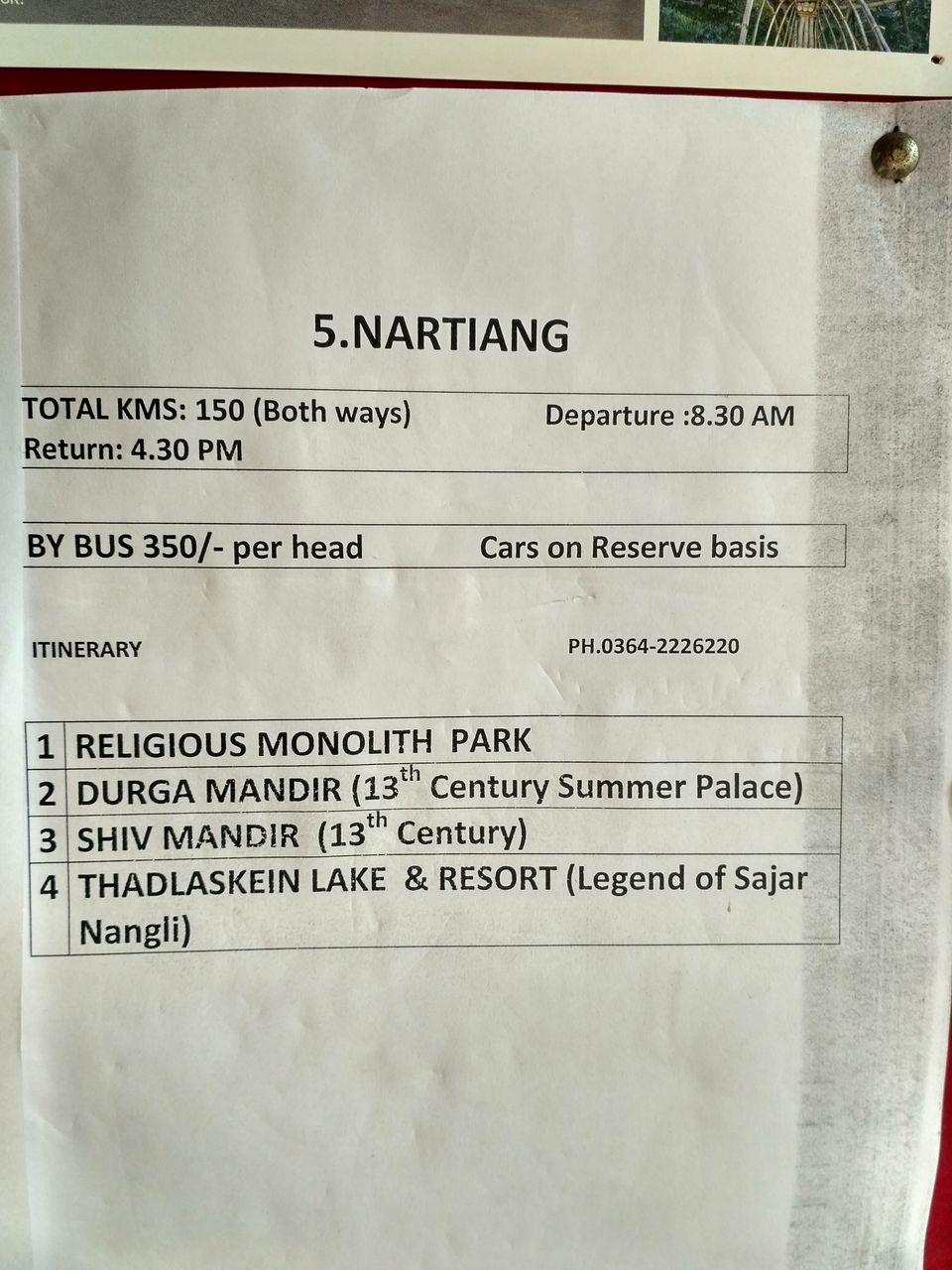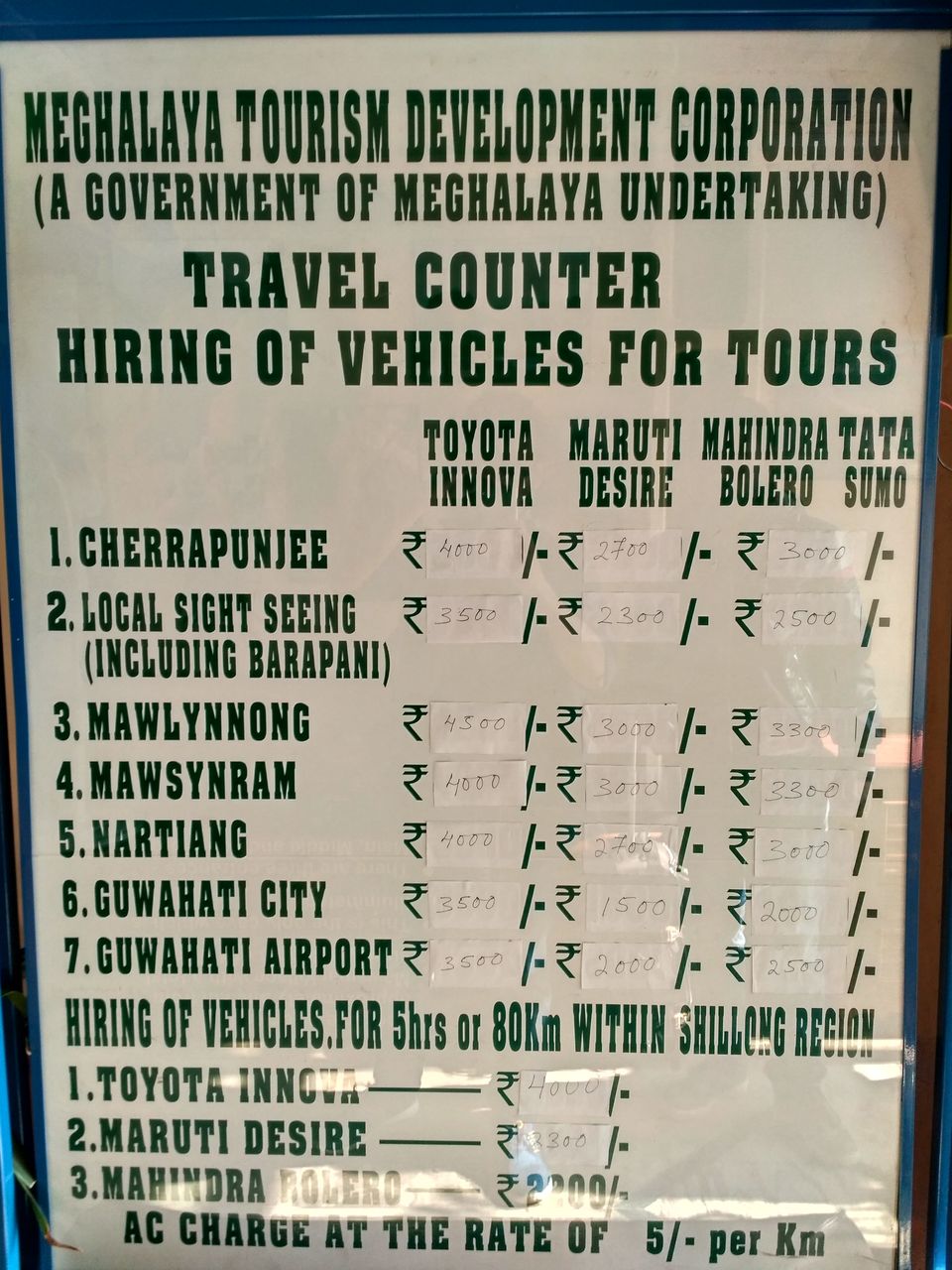 I hope many people will find this post informative. Now I'm sharing Tour pics in Cherrapunji.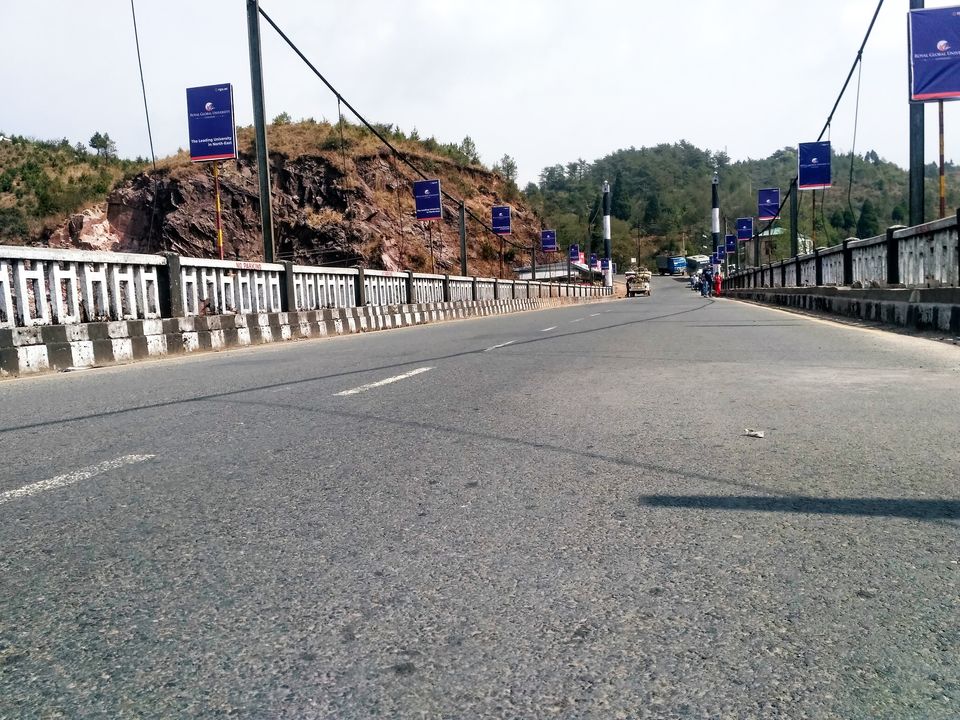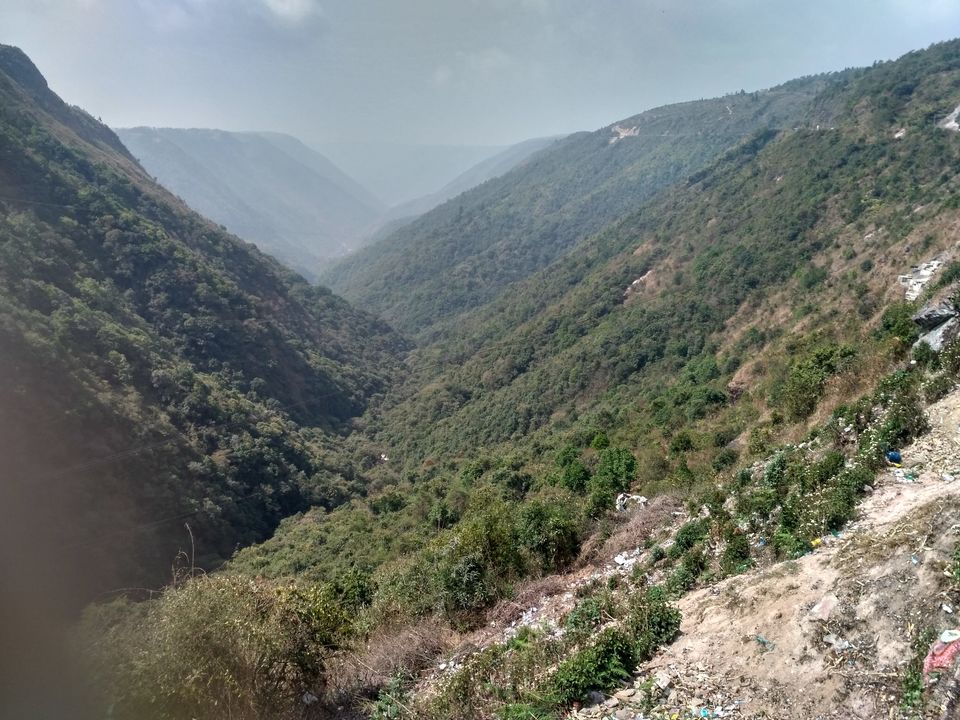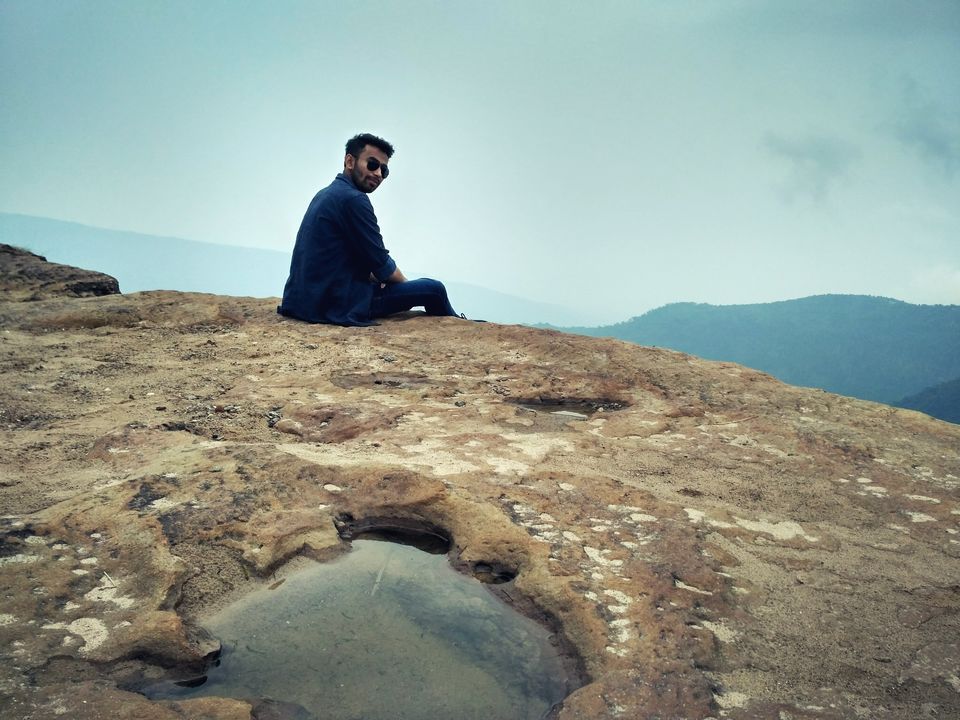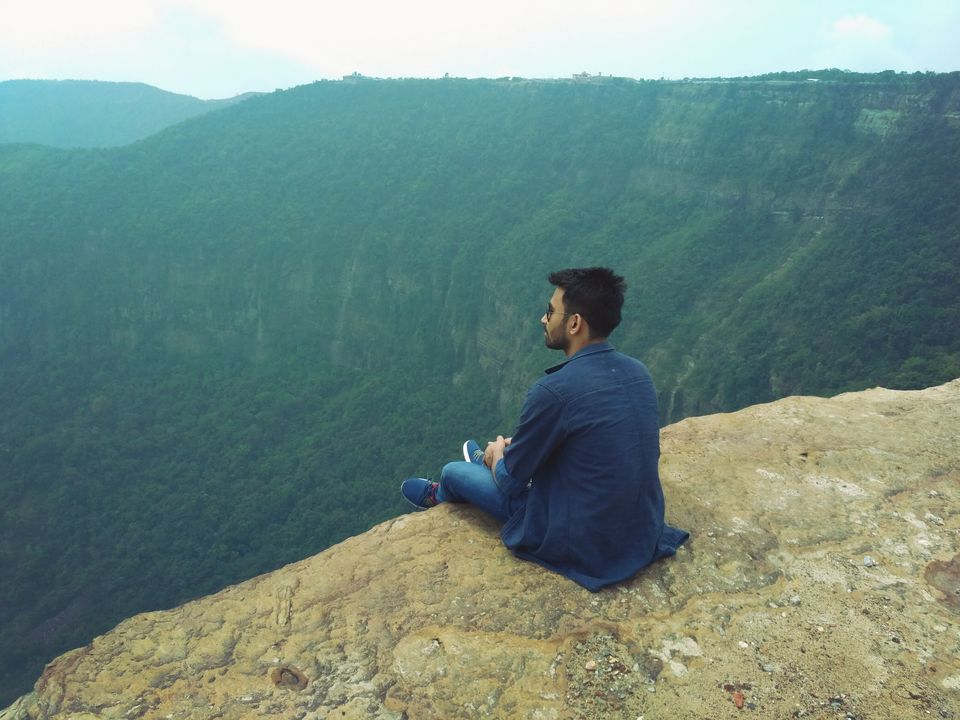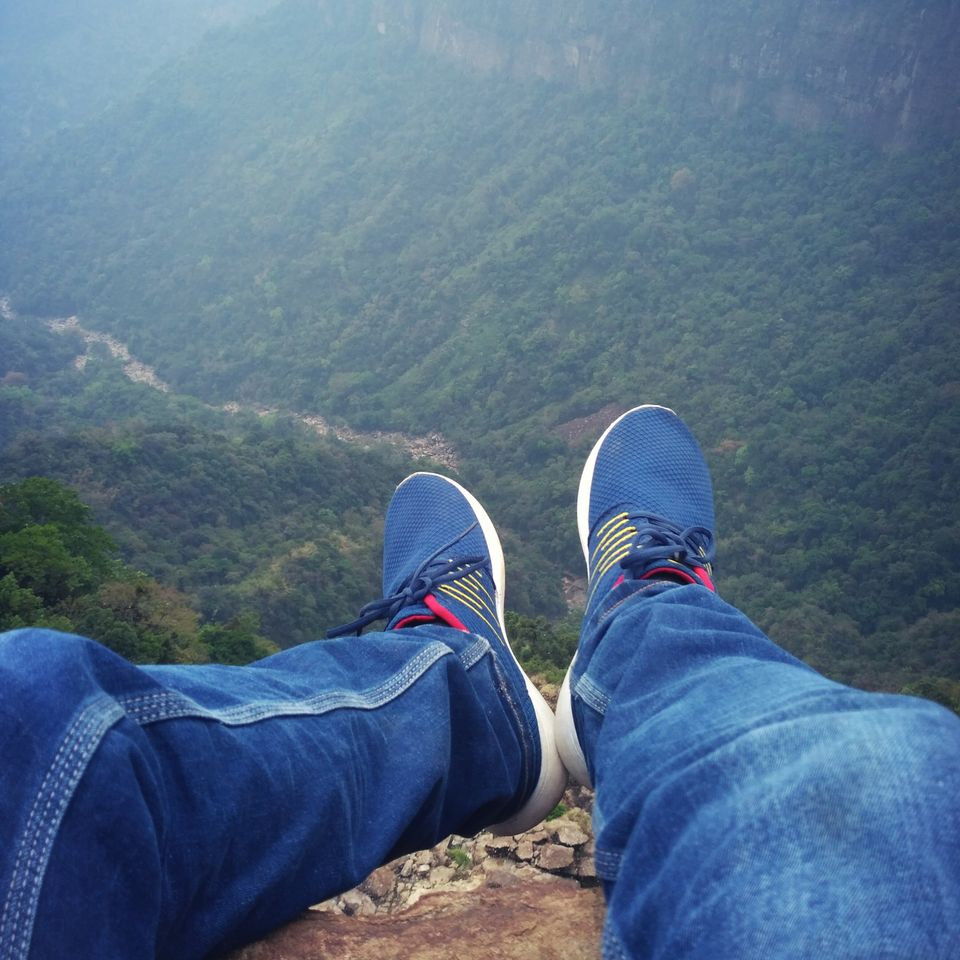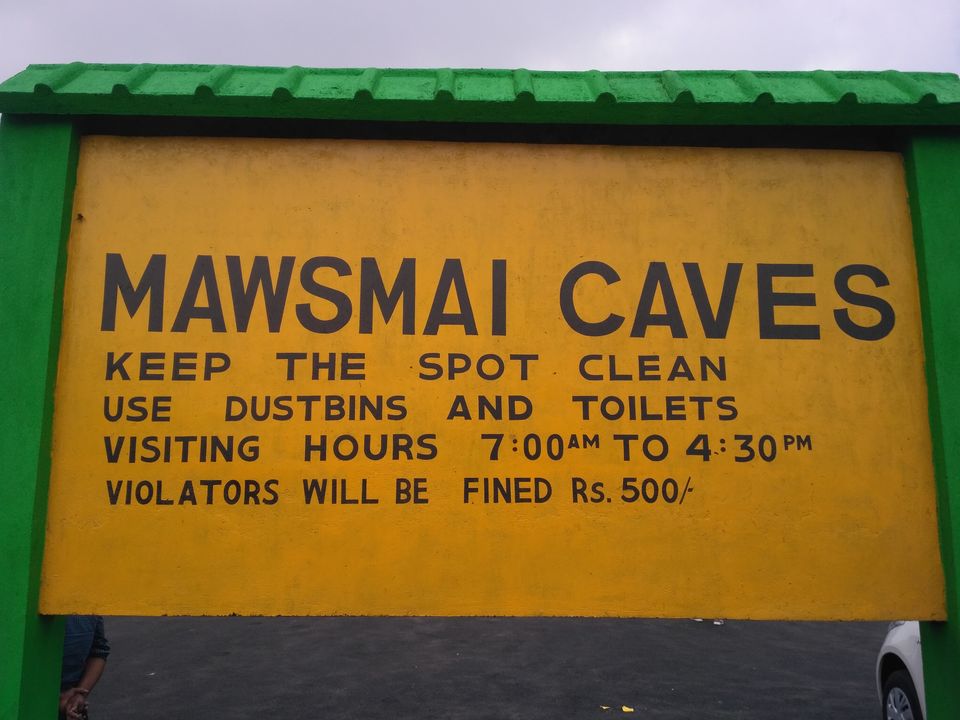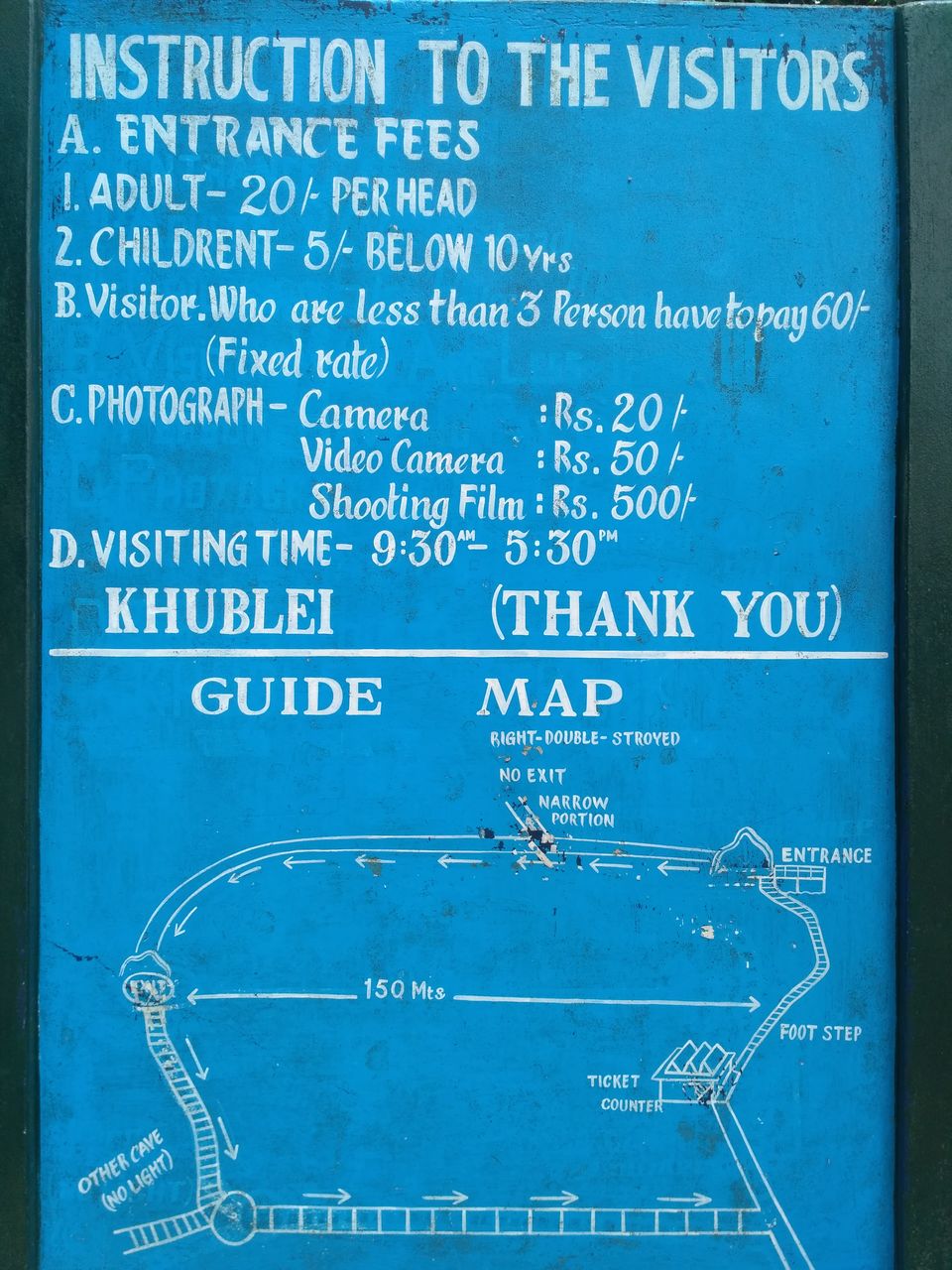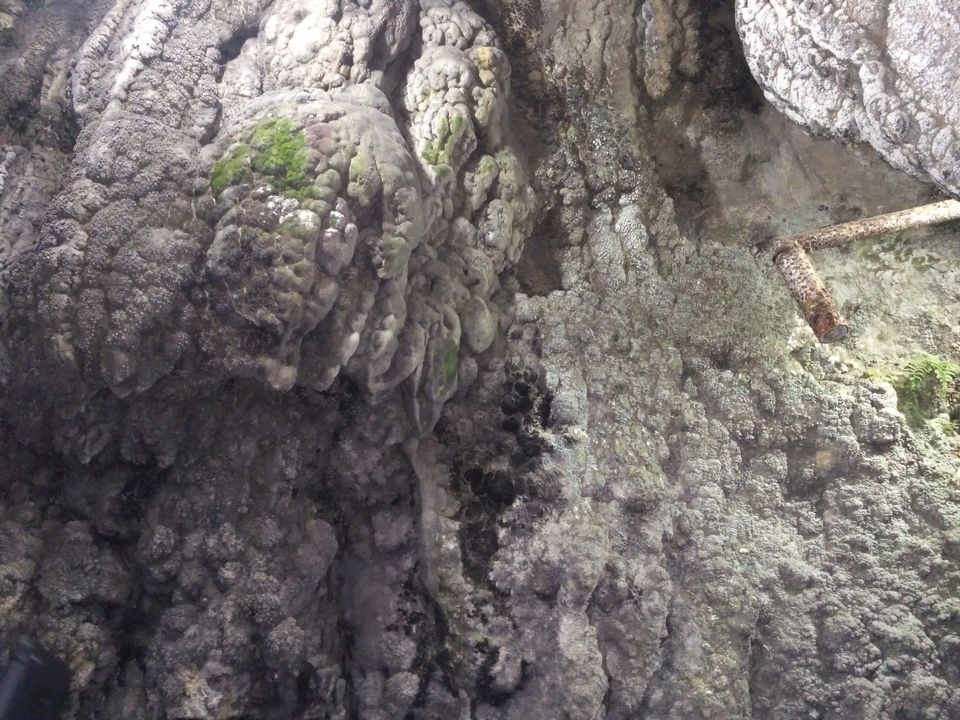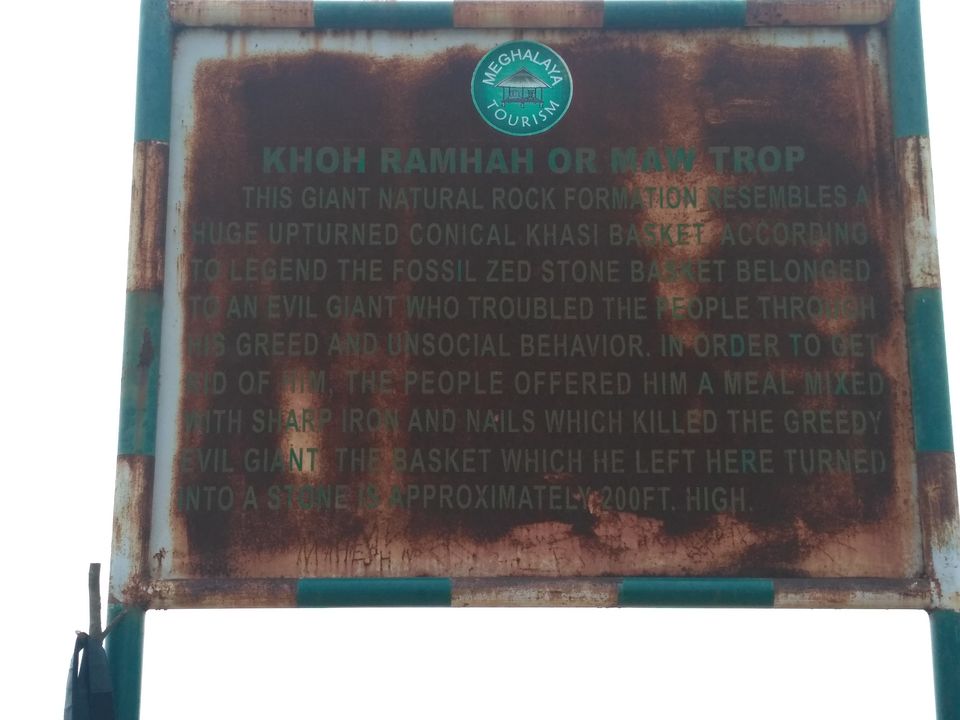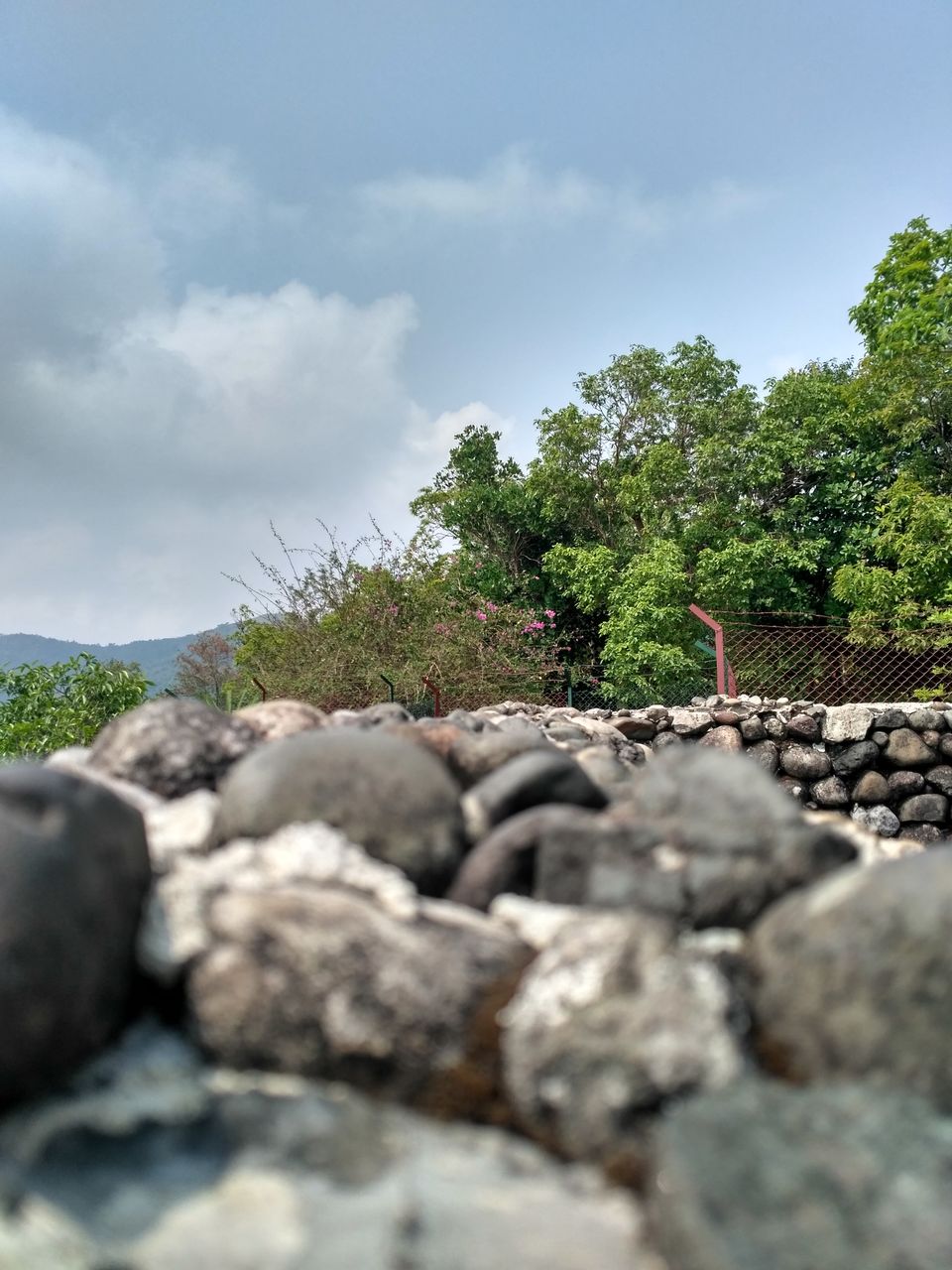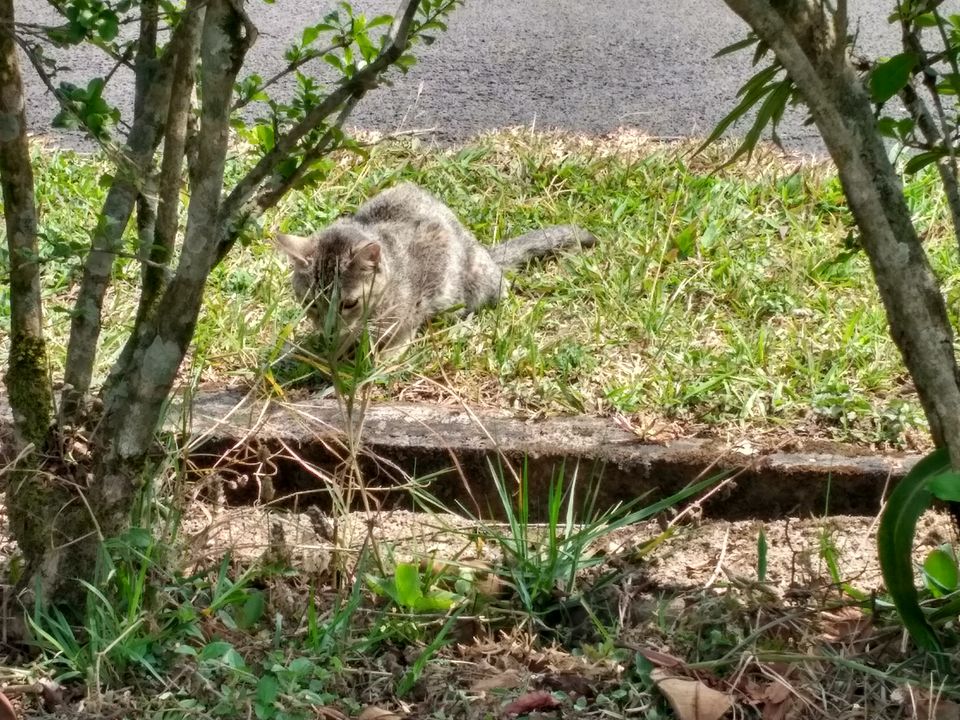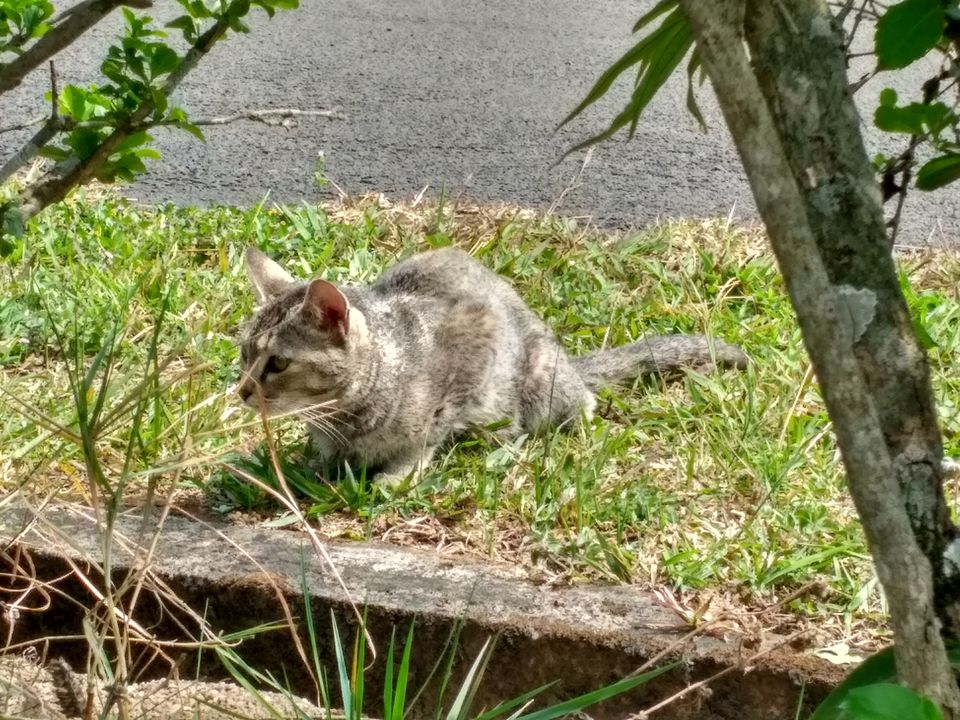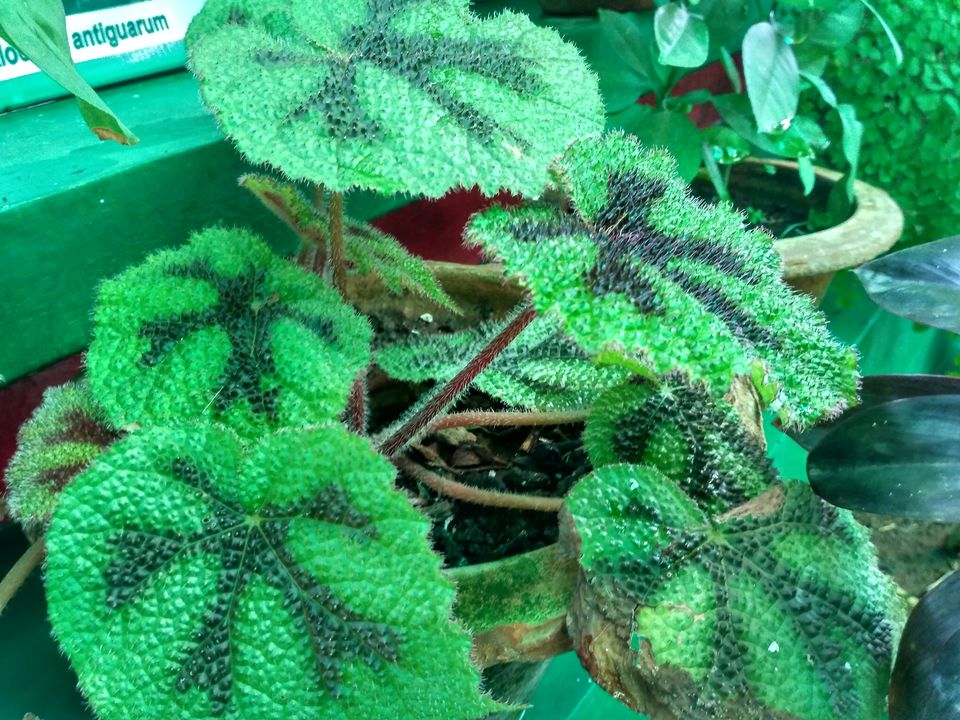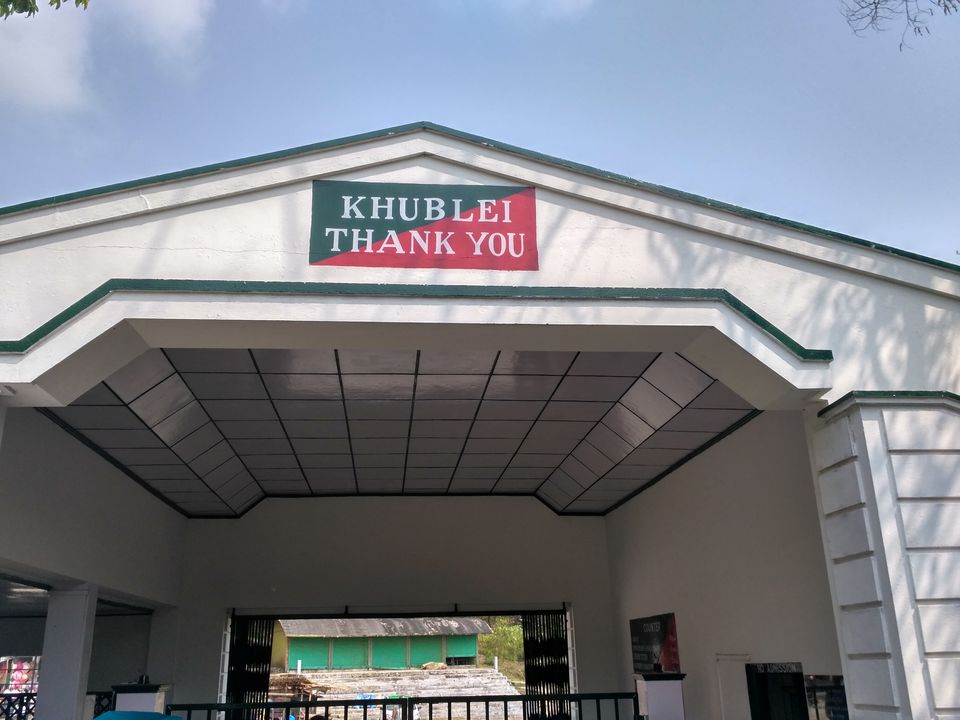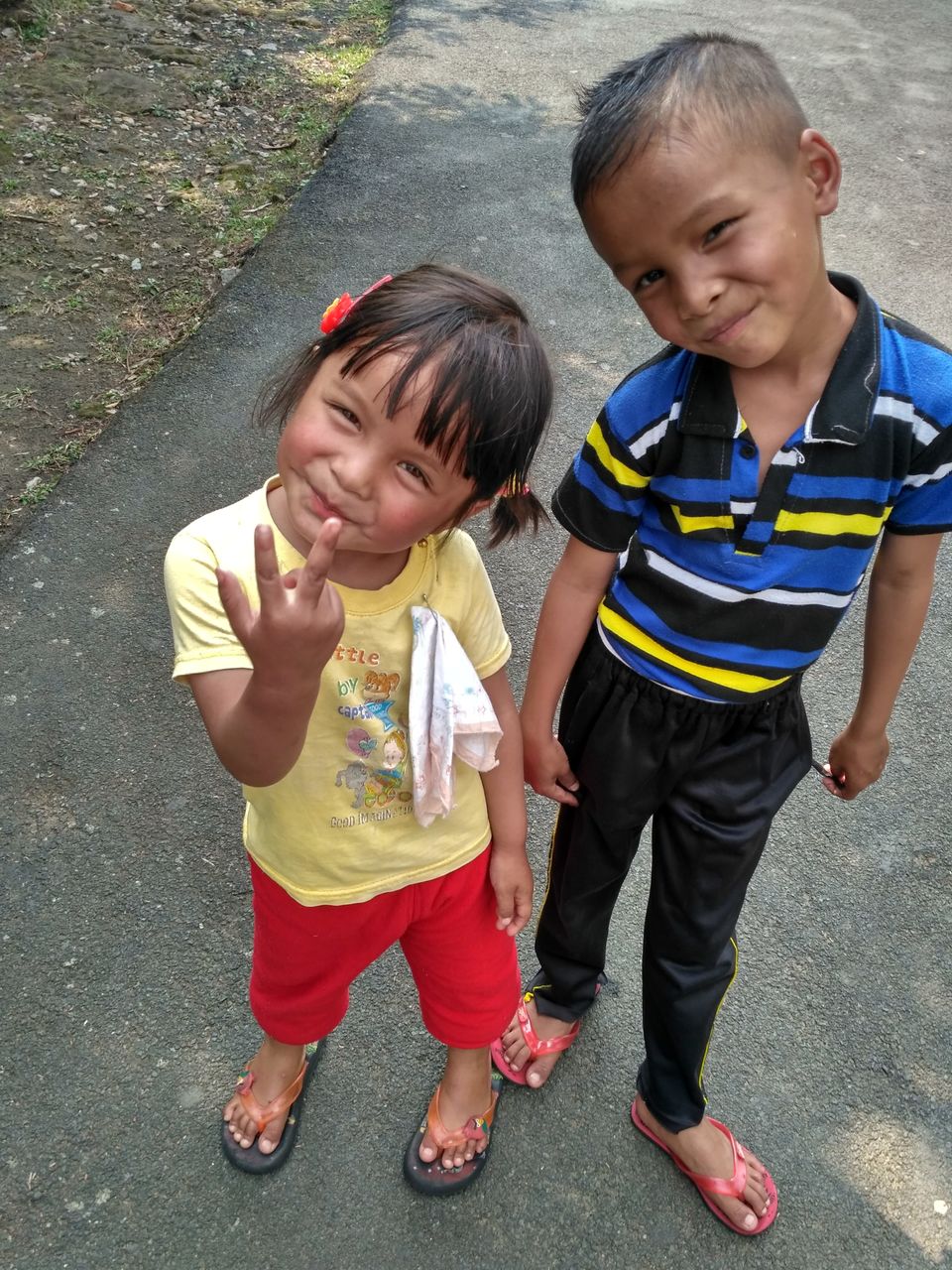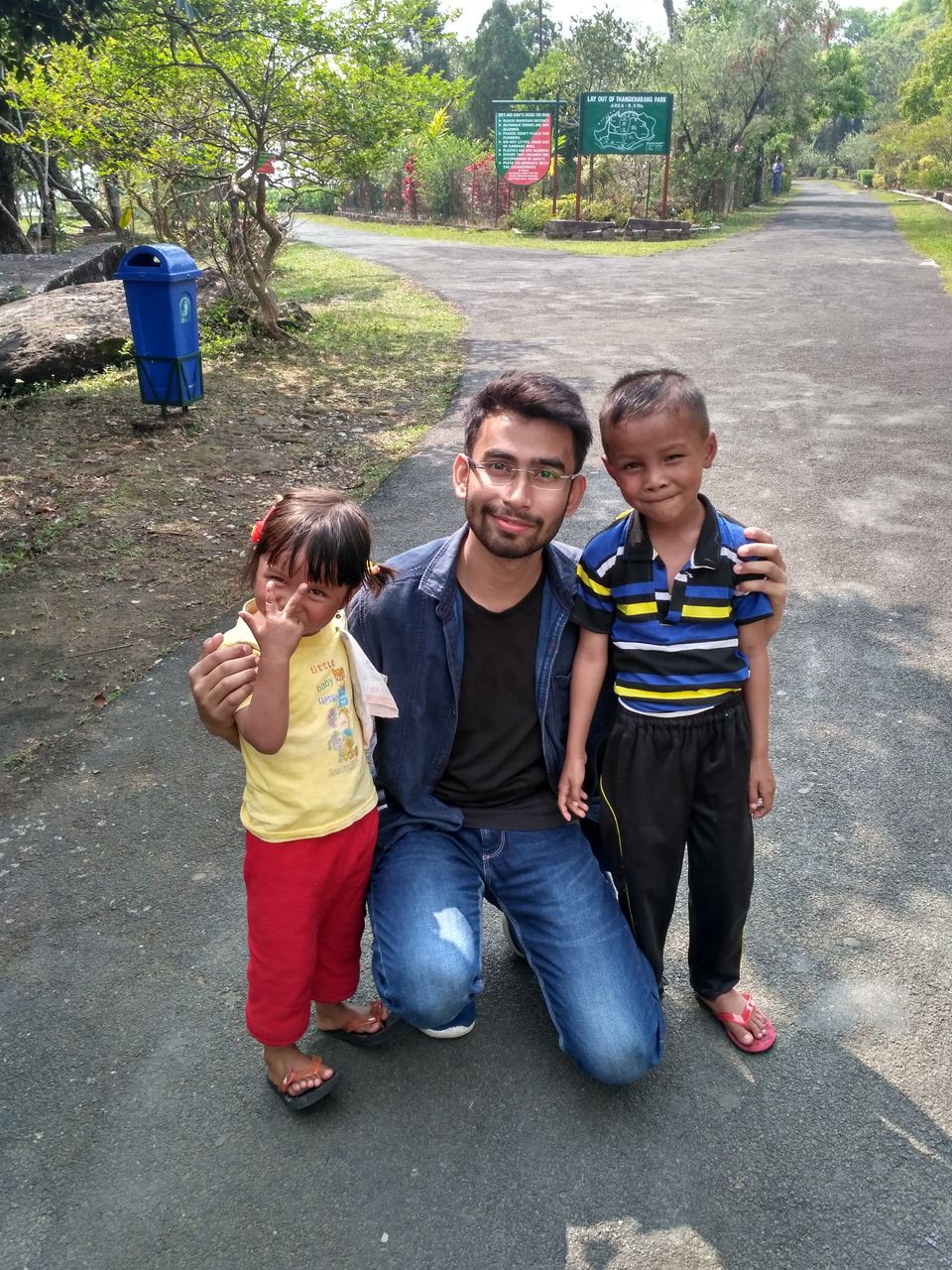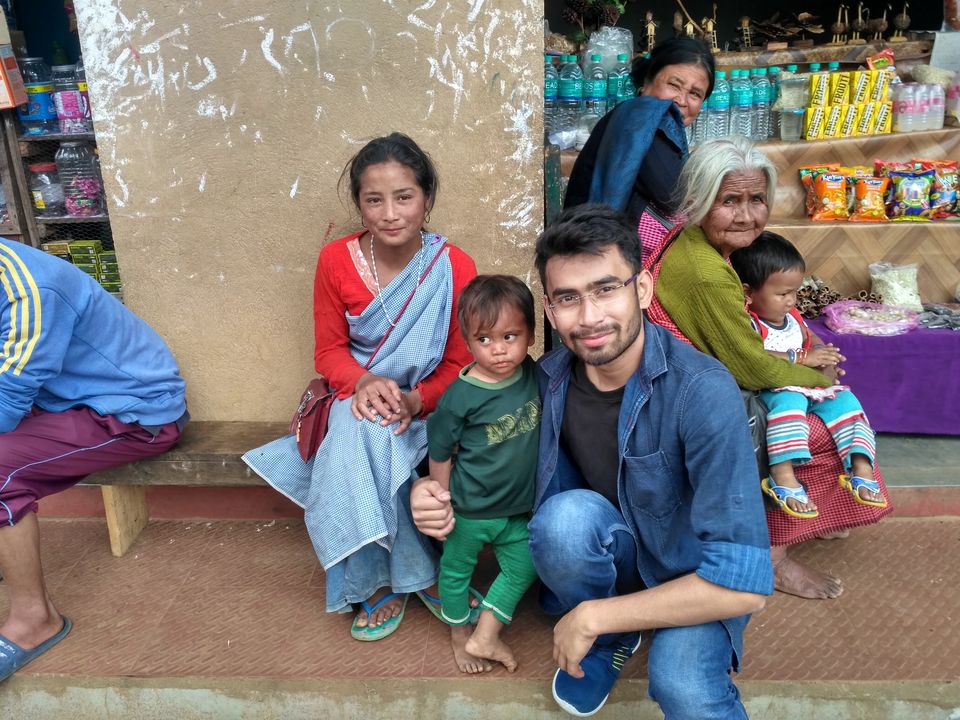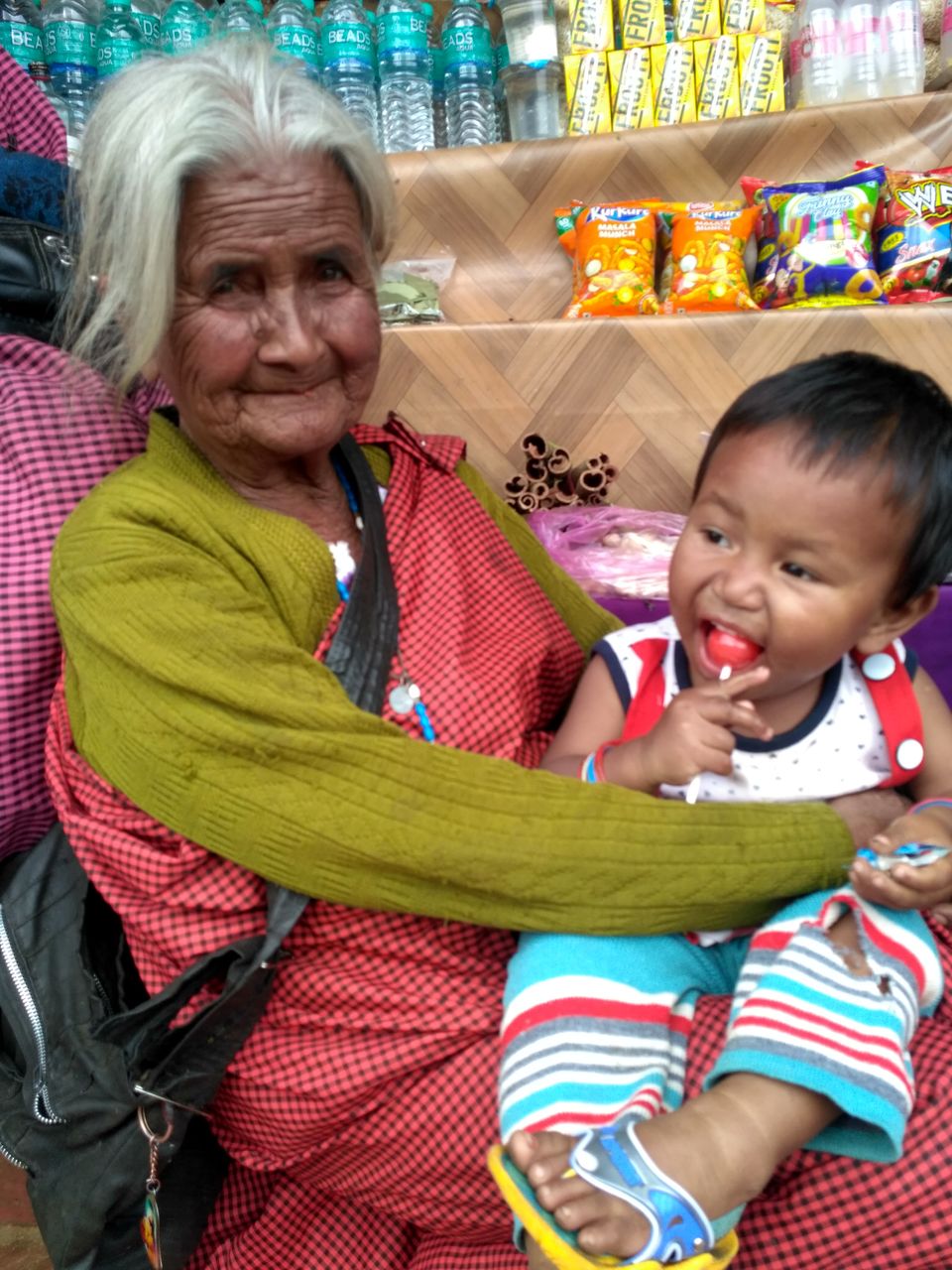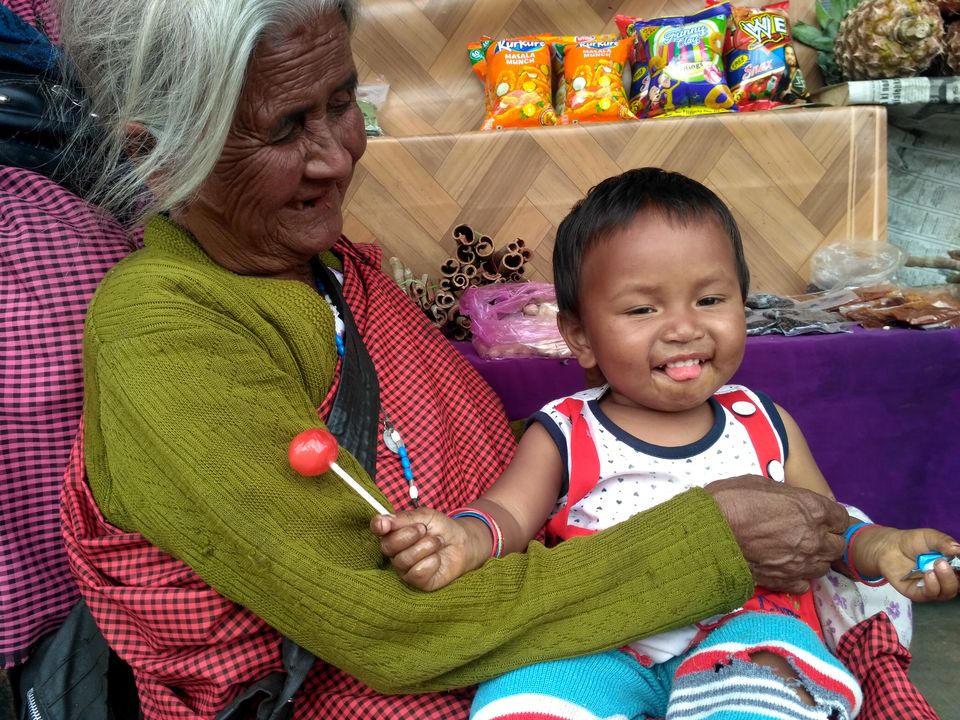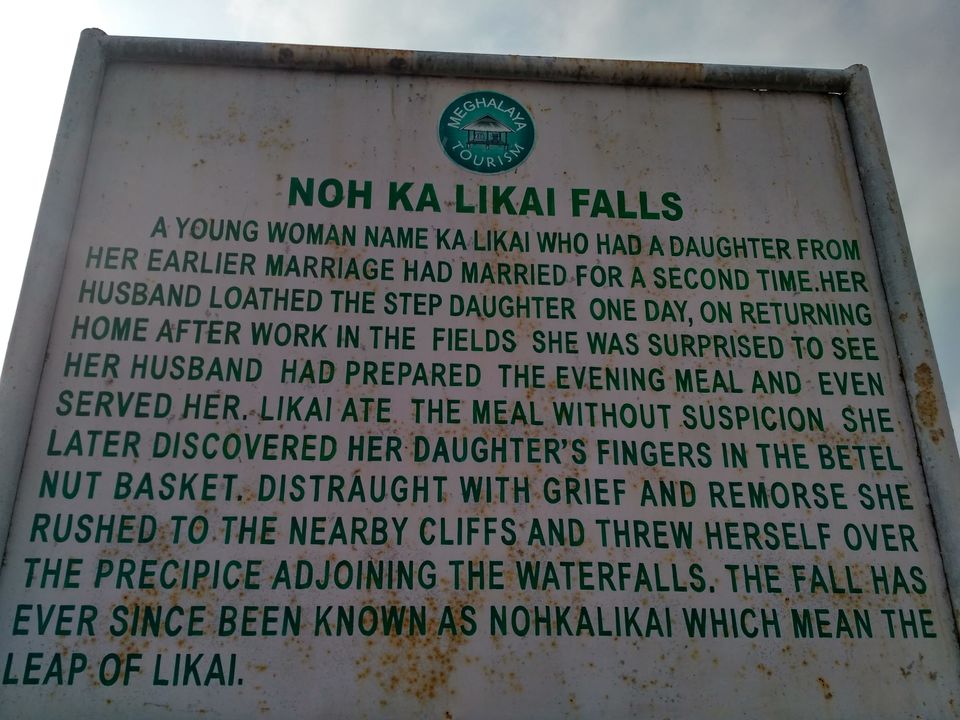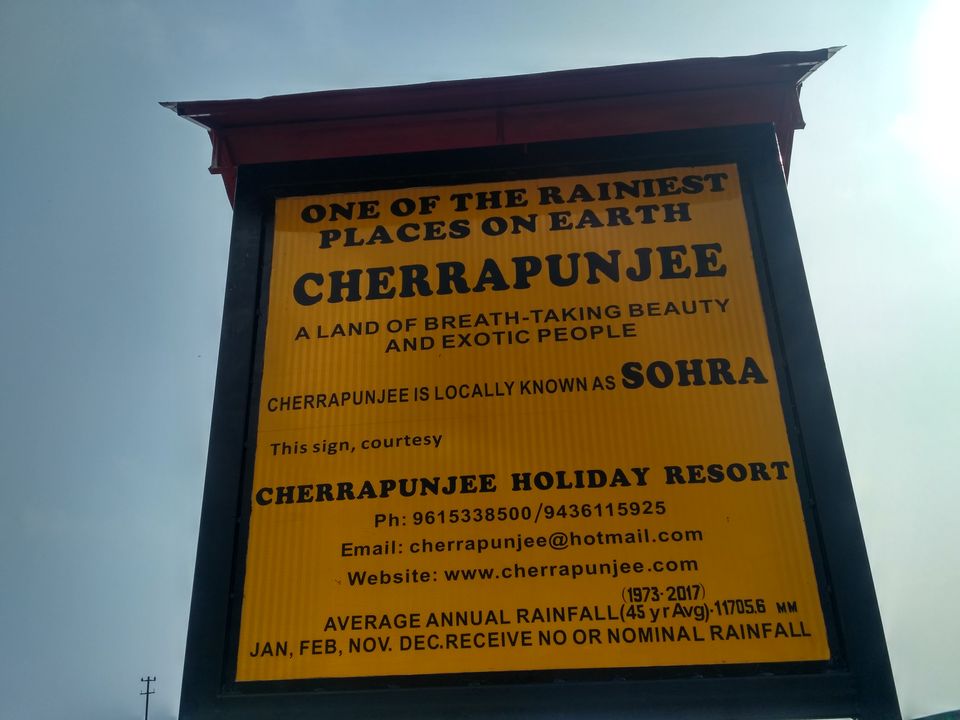 I also booked my 3rd day plan from Meghalaya Tourism office. At 8 a.m our bus started and we're going to visit Cherrapunji. Our 1st destination was Mawkdok valley point where we did breakfast. I wish I could stay there for a long time, but there were many places left to see.
2nd destination was "Eco Park", entry fee is rupees 20/-. we stayed there for near about 45 mins. If you have a creative mind,then the place is just for you. I got some Great pictures from there. we explored a little bit and headed towards our 3rd destination- Thang-kha-rang park (known as Botanical Garden).
The Botanical Garden was very interesting (entry fee rupees 30/-). Different types of trees species are there. we also found small Pineapple trees. I played with two Khasi kids who made my day. They were so Beautiful. Except from that, I hadn't found there anything interesting. Next spot was Ramakrishna mission museum, but I preferred to stay outside any played with kids.
Our last spot was Seven sister falls. After reaching the spot we did Lunch. You will get various food items along with veggis, egg curry, chicken recipes, rolls, chow min and Thalis. I ordered a egg thali which was rupees 100/-. After eating lunch I took stairs to went down to seven sister falls but after 300 stairs I decided to got back because there were still more than 500 stairs and i hadn't so much time; or else our bus would left. If you book Privet car, then you can explore as much as you want.
This is how I ended my trip. I'm a budget traveler, that's why i prefer cheap option. In Meghalaya, there are many cheap restaurants to eat, my one time meal was 50-80 rupees depending on what i ate. In my opinion February-March is the best time to visit Meghalaya.