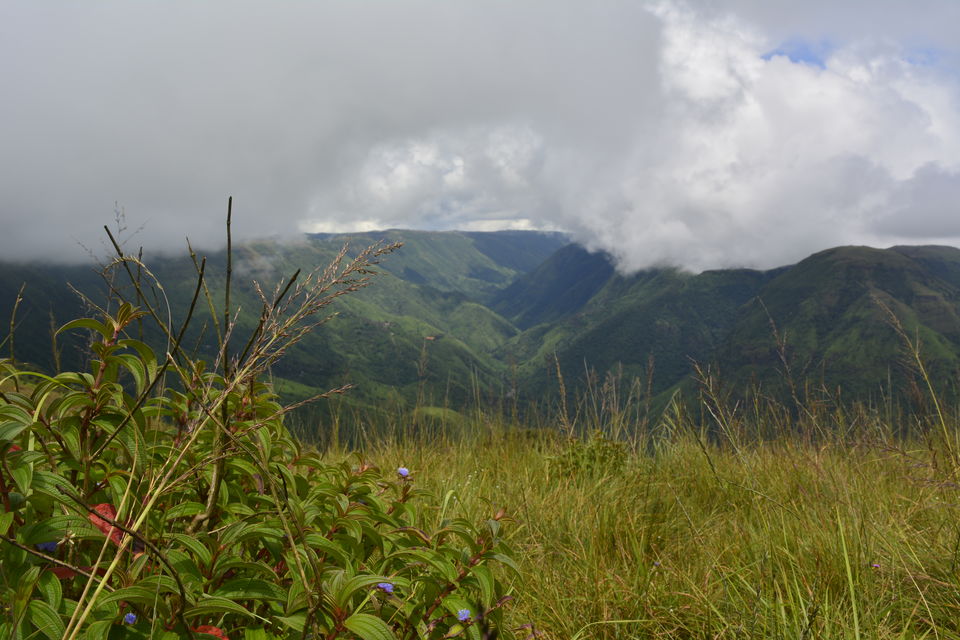 Meghalaya holds a hidden paradise of beauty you could ever imagine for! This place is full of vegetation of different types of tropical plants and trees. Being a person of wanderlust I was fortunate enough to have this place visit . Even though i covered Meghalaya in five days ; I believe spending a month here would also be less to explore all the hidden gems. Sharing with you all a five days itinerary with expenses for a trip to Meghalaya!
If time permits visit have walk in Wards lake of Shillong and spend some quality time in having authentic cuisine at the restaurant present here. You can stay at police bazar where you can get accommodation even at Rs 1000 only.
Day 2 : Head towards Cheerapunji early in the morning and reach Tyrna village and trek to double decker bridge. Meghalaya is the only place which hosts root bridges in the entire world and you can't afford to return from Meghalaya without witnessing this place . To know about the detail itinerary and what a beauty Meghalaya double decker root bridge withholds for you, read this - Into the wilds of Meghalaya!! Trek to Living double decker root bridge!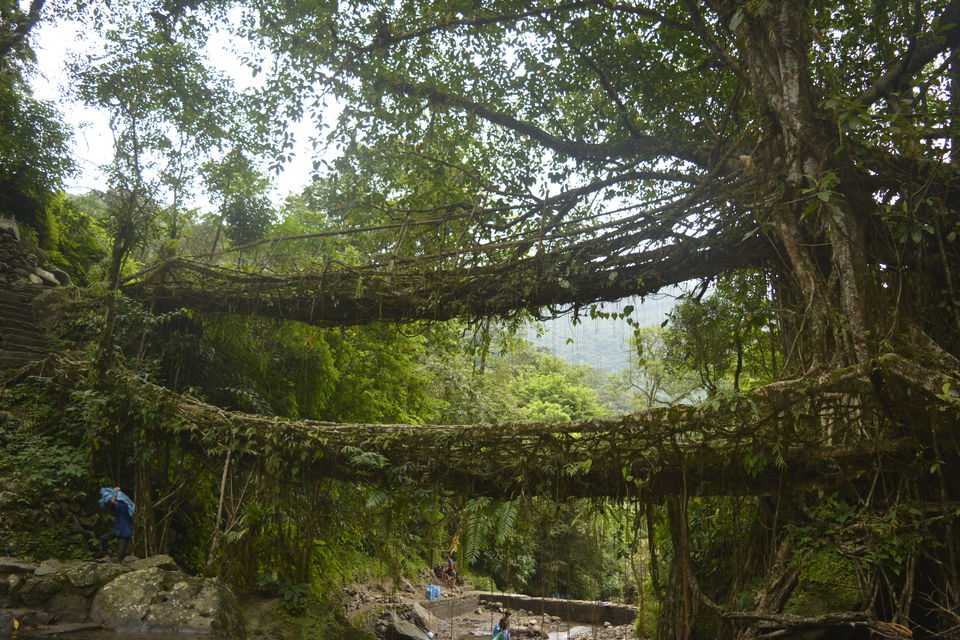 After visiting this place head towards Mawkdok valley view point. This place is not only a view point but also a place for fun and activities. You can cross the valley here from one side to another by zipping at a cost of Rs 800 only. There are many eating options also present here. Have your lunch and head towards Dawki.
Dawki is famous for river of West Janita hills and a must view place. This a place where you can swim to see Bangladesh border on boat. The water is jet green and transparent to view the rock below you. Have a boat ride which will cost you Rs 600-800 per boat.
Day 5 : Sunrise in Meghalaya is comparatively early and so wake up at 5 a.m to enjoy the flowing river and cool breeze of this place. Dip yourself into the water and enjoy swimming. One can also do boating and fishing here. Ask locals for bamboo shaft boating and soak yourself into the beauty of nature. If yo missed zipping at Mawkdok , do not worry- have it here at Shnonpdeng.
Day 1 : Land at Guwahati airport and head towards Shillong which is some 80 km from the airport . You can find shared sumos on the airport which charge you 200-300 bugs till Shillong ,police bazar. Alternatively, you can hire a cab for yourself which will cost you Rs 3000-4000 per day. En route of Shillong, some 10 km before you enter the capital of Meghalaya visit Unmain Lake . You will be spellbound by the Beauty of this lake which lies just before the city. This place offers you boating and the ride with the boat give a mesmerizing view all around.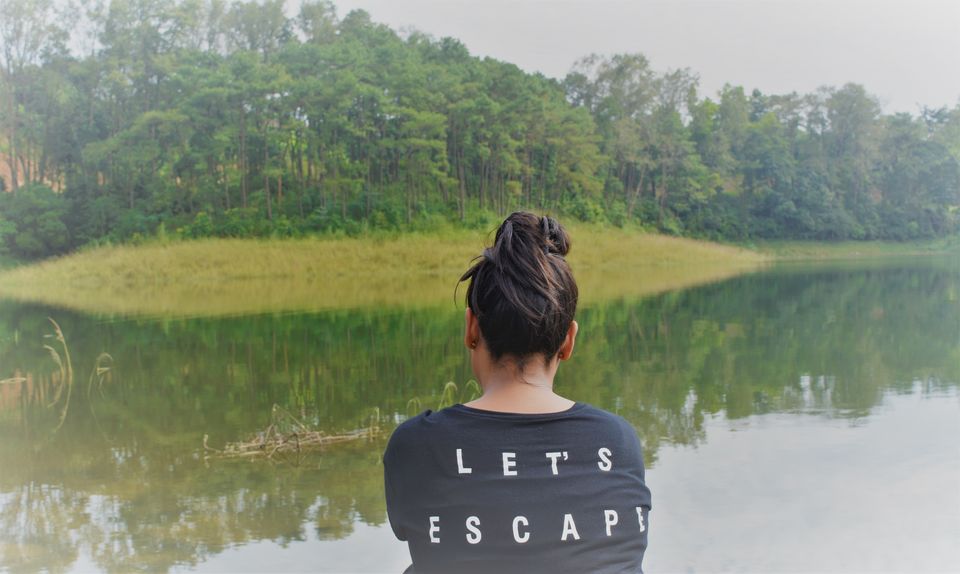 Spend night here near the double decker root bridge in Nongriat village and blend with the locals to truly enjoy your trip.
Day 3 - Trek to rainbow next day early in the morning and if you are lucky enough, witness rainbow over this fall!! In fact this fall is such named because locals observed rainbow every morning near this fall. Have your Maggie breakfast here and trek back to Tyrna village. Head towards seven sister falls and mawsmai cave.
Day 4: Start for Dawki and on the way visit Garden of caves! The journey to this place is itself breathtaking . Do visit this place, it is one the hidden gems of Meghalaya which boasts three waterfalls and a majestic landscape for you.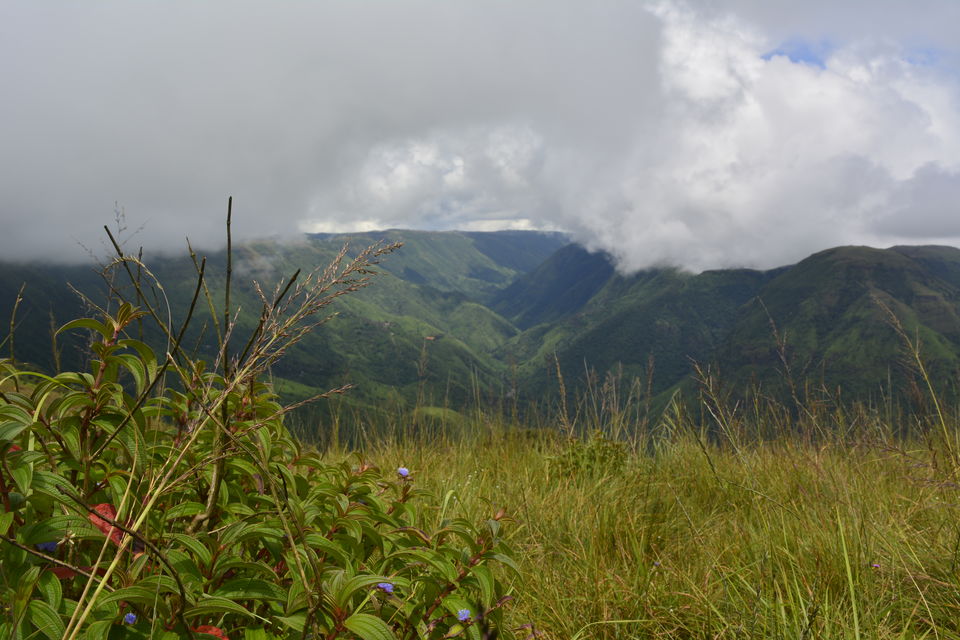 There are many staying options available near seven sister waterfall. We stayed at a guesthouse named as eco village resort and the place gave us a surprise in the morning. This hotel is present in mist of nature with mountains on all three sides of it.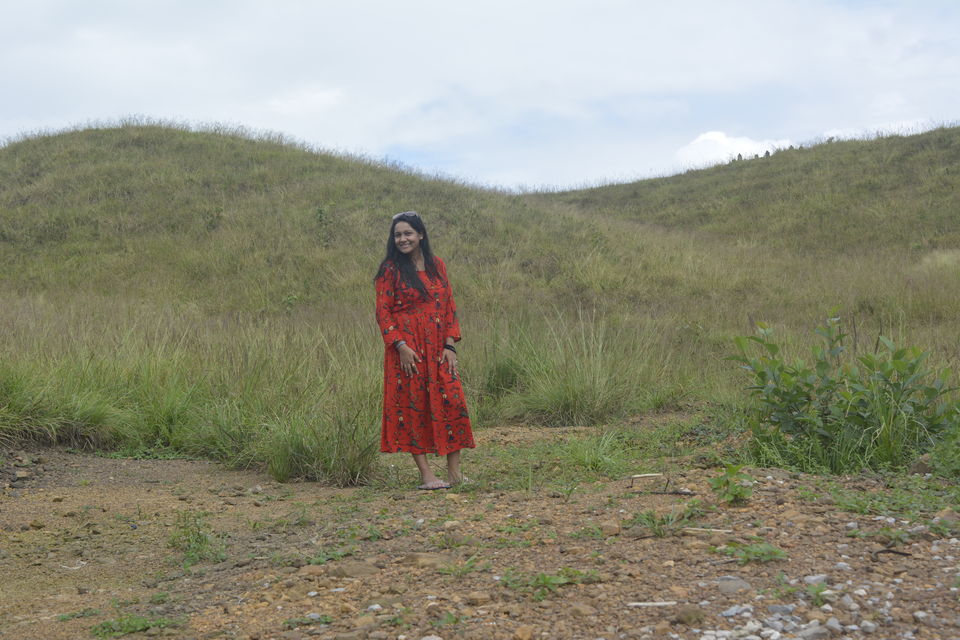 It costed us only Rs 2200 here for such a great view.
Head to Shnonpdeng for camping . Shnonpdeng is an emerging destination among youngsters for camping and fun. You can enjoy your dinner here under moonlight beside flowing Dawki river. Cost for camping here is approx Rs 800 per tent (without food) .
After having breakfast here , head towards Jowai district to view Krang Suri fall. The water here is Aqua Blue where you can even swim . Infact the authorities provide you swimming jacket without which you are not allowed to enter in the water. Cost for ensuring the park is only Rs 10 and the jackets costs you Rs 30.
An your lunch here and say good bye to Meghalaya. Head towards Guwahati with memories to cherish all your life and with a promise to return to this place for more such memories!!!
Frequent Searches Leading To This Page:-
Itinerary - Assam - Meghalaya Package, 4 Day Assam Meghalaya Tour, assam meghalaya arunachal pradesh tour, meghalaya customized holidays tour package, Meghalaya Tour Package at affordable price