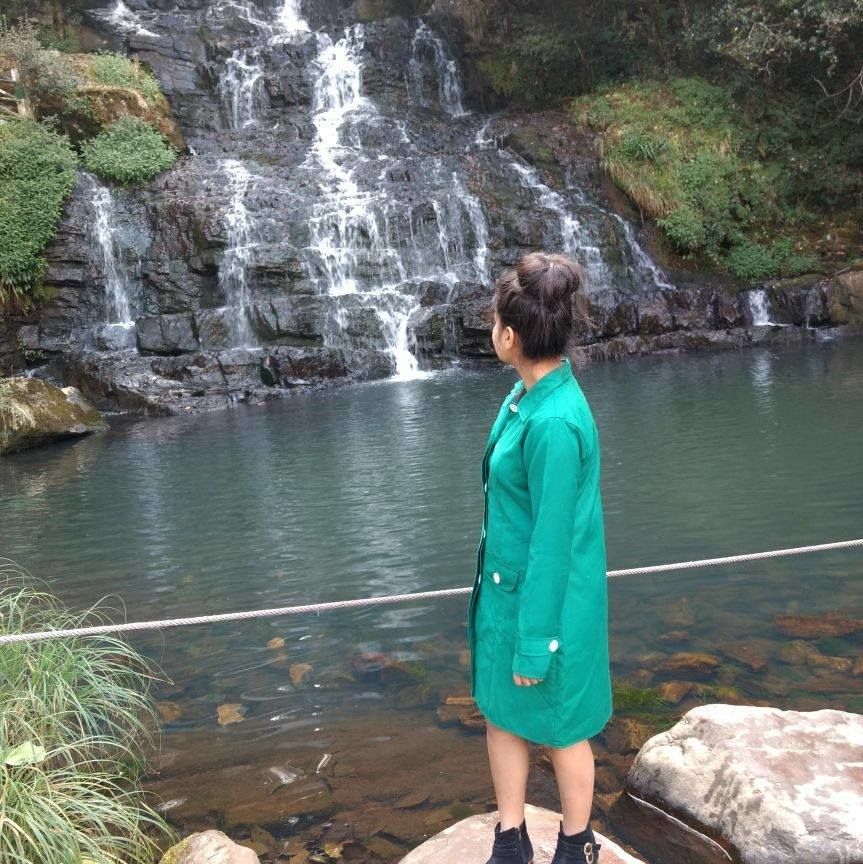 Meghalaya("abode of clouds'') is one of Seven Sister state of north eastern India with capital Shillong.The British imperial authorities nicknamed it as Scotland of East. It is mountainous, with stretches of valley and highland plateaus.
Expenses
Rs 30,000/- including stay and transport.
Best time to visit
October-June
I went there for New year'18 excursion of 03days and weather was fluctuating, days were warmer being hill station in the month of Jan while nights were chilled.
How to reach
By Air:Nearest airport is Shillong Airport(or Umroi airport) which is 30.7km from Shillong city centre. Another nearest airport is Lokpriya Gopinath Bordoloi International airport(or Guwahati airport) which is 115km and took 3hrs drive depends on traffic.
By Rail:Nearest station is Guwahati which is apprx 105km.There are no rail lines in Meghalaya.
By Road:Shared(300/-) as well as reserved(variable rate) Cabs are available outside airport. One can also get private or Assam state transportation bus service(166/-) from Paltan Bazaar which can be booked from Red Bus.
I booked cab for 3days for 13000/- from Guwahati to Shillong.
Day 1:Guwahati arrival
I arrived at Guwahati airport at 5pm approx and booked ola(346/-) for hotel. After checking into hotel near Paltan Bazaar, Guwahati, I went straight ahead to explore my surrounding. I found out many tour agent offices outside hotel locality and get my trip reserved(only sight seeing) for 3days (13000/-).
Day 2:Guwahati-Shillong
After breakfast, I left for shillong in reserved cab waiting outside hotel.Way to shillong is beautiful with zig zag roads and sharp turns. After 1.5 hour journey, cab stopped at Nongpoh for refreshments.
Well, 3 hours journey was full of dizziness and motion sickness for me.
Enroute to Shillong, I stopped at Umiam Lake, 17km from Shillong(1hour distance). Surrounded by thick coniferous forest and East Khasi hills, Lake is one of the most beautiful place to visit in Shillong.
Popular as Badapani. this is a sprawling man made water body formed by damming Umiam river. Famous for thrilling water sports and fun activities.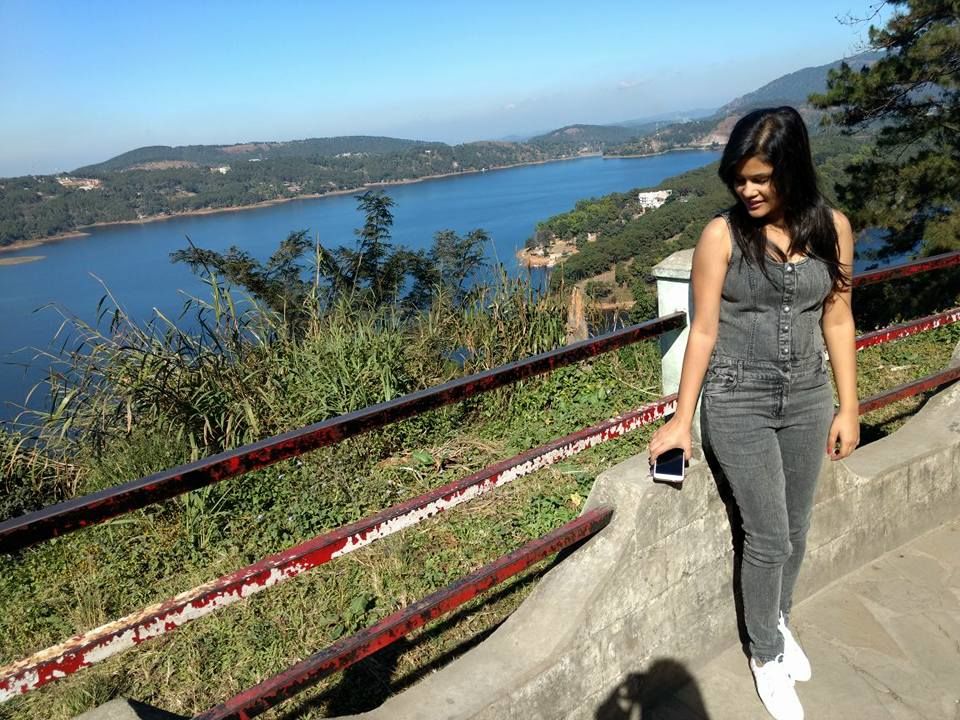 In the evening, I went out for city exploration. Featuring high arches and stained glass windows, Mary help is most popular church in Shillong. The white marble building alongwith Mother Mary statue looks grand and elegant.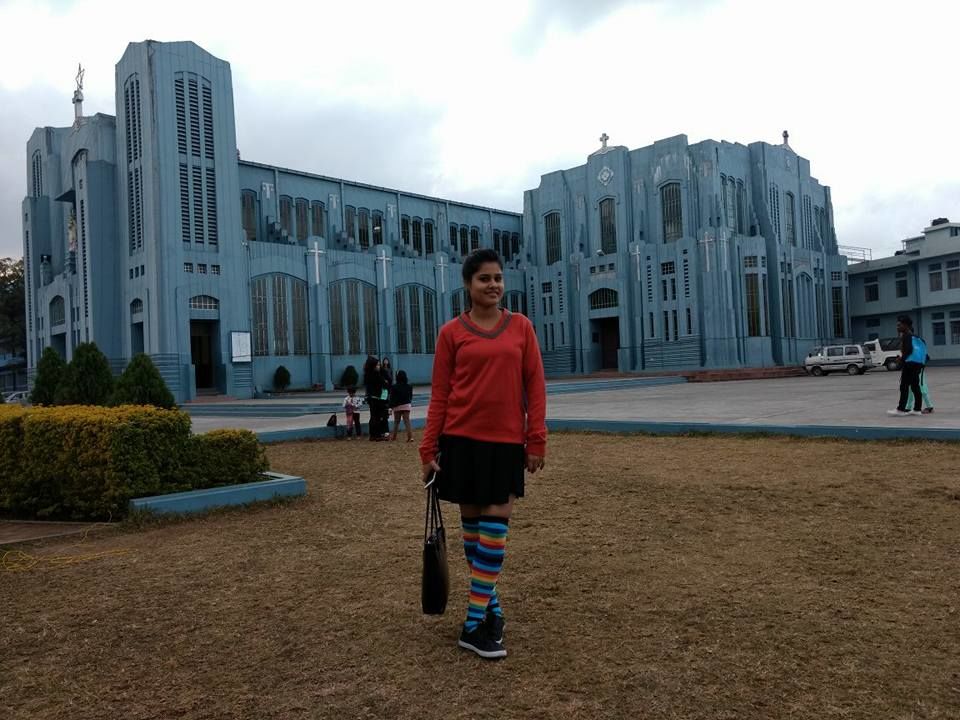 Lying in the centre of Shillong city, the Ward's Lake(entry fee, 5/-), an artificial lake surrounded by a prolific green garden, is a major tourist attraction around which the entire city has been planned.
In the middle of Ward's Lake is a small bridge created to enable the visitors to have a panoramic view of the entire lake or feed the tiny fishes floating around in the water (puffed rice is available at the entrance of the lake for feeding the fishes)
There was park adjoining Lake where people were enjoying picnic, children were playing and experiencing boating.
One can relax in cafeteria, enjoy paddle boating and do not miss Meghalaya traditional dress(150/-).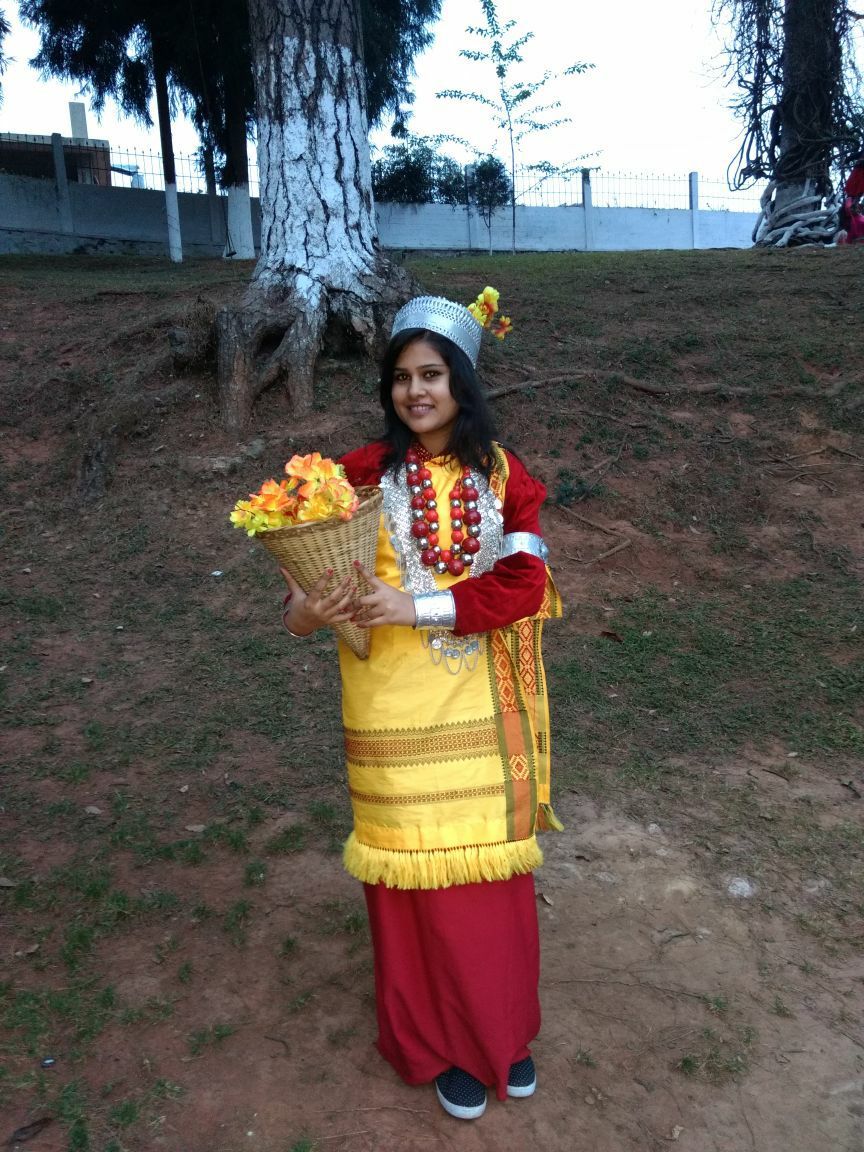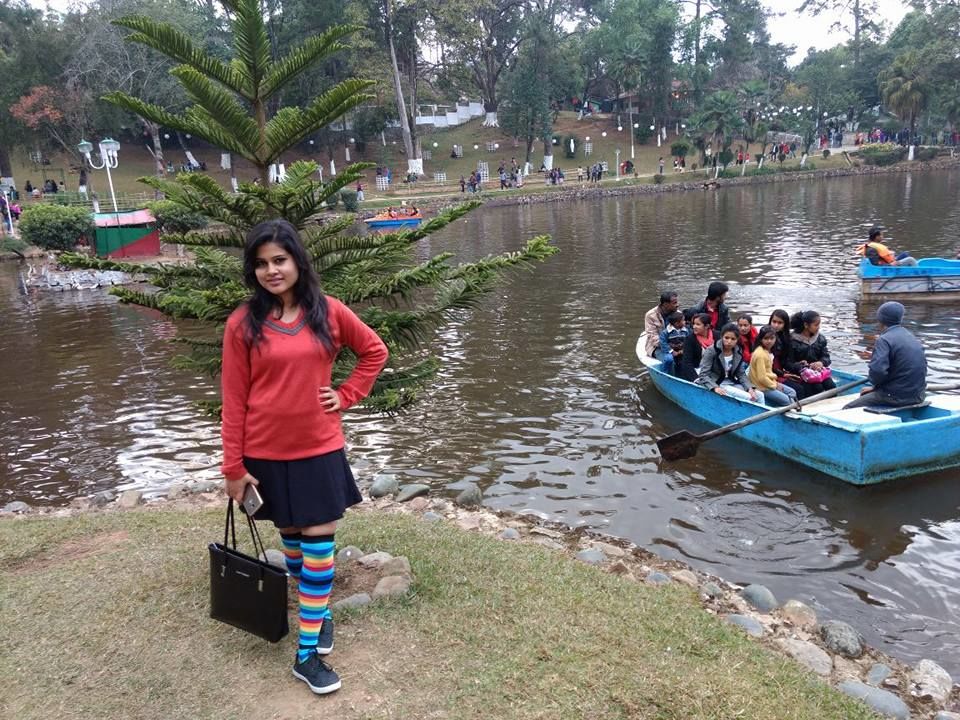 Approx 11km from city,at the height of 6449 ft and 1965 m above sea level, Shillong Peak is the highest point of Shillong.It offers a breathtaking panoramic view of the entire city, the Himalayas, its waterfalls as well as of the Bangladesh plains.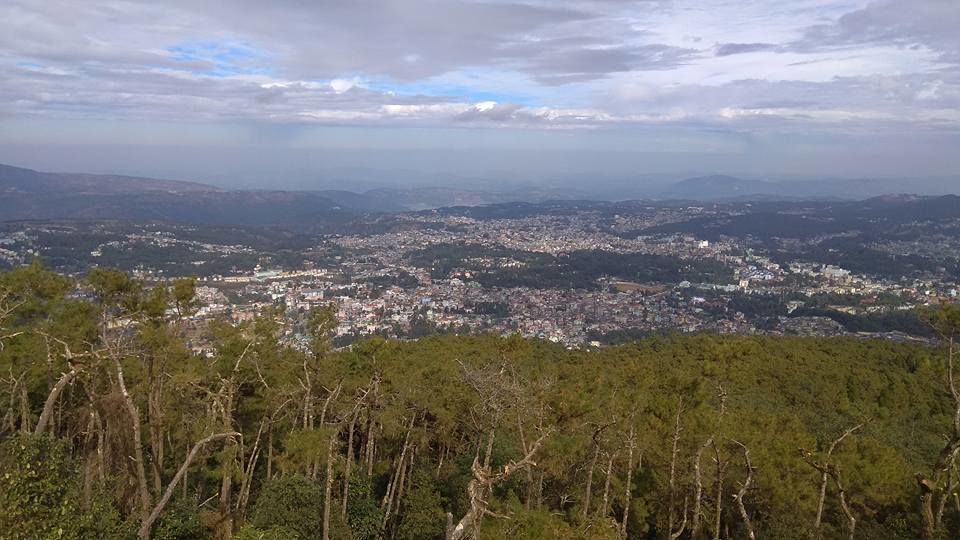 A telescope is available for tourists to get a bird's eye view(Bangladesh Plains). There were souvenir shops of traditional dresses, handicrafts, bags etc along with refreshments counters.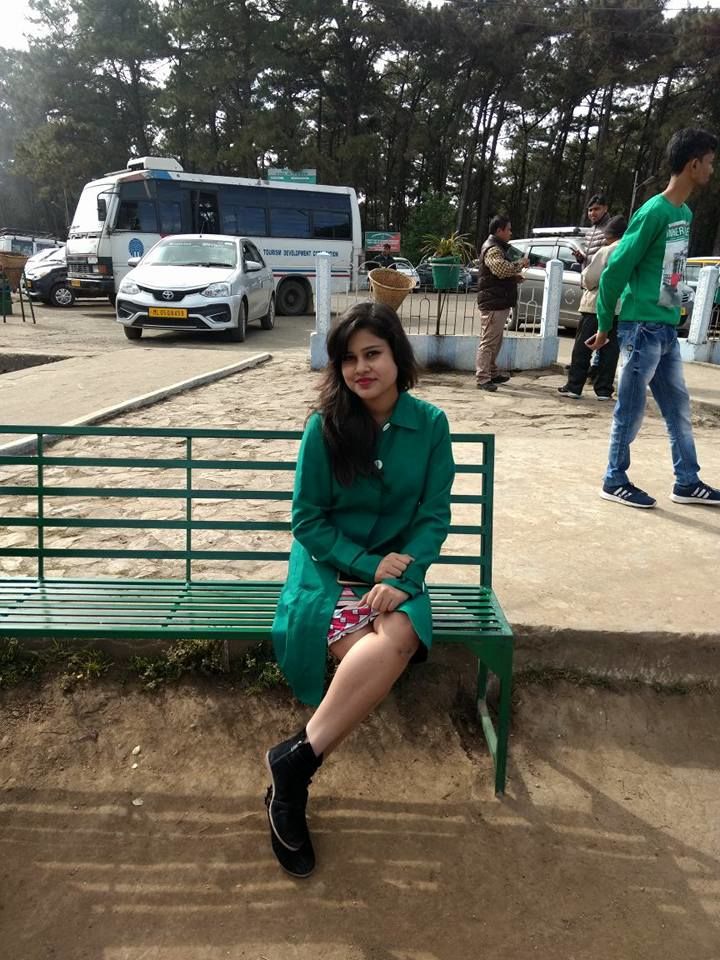 Elephant Falls is a three-tier cascading beauty and the most spectacular waterfall of the city.The Britishers named this fall so owing to the presence of an elephant-shaped rock on one side of the fall. However, the stone disintegrated and was washed away due to an earthquake in 1897.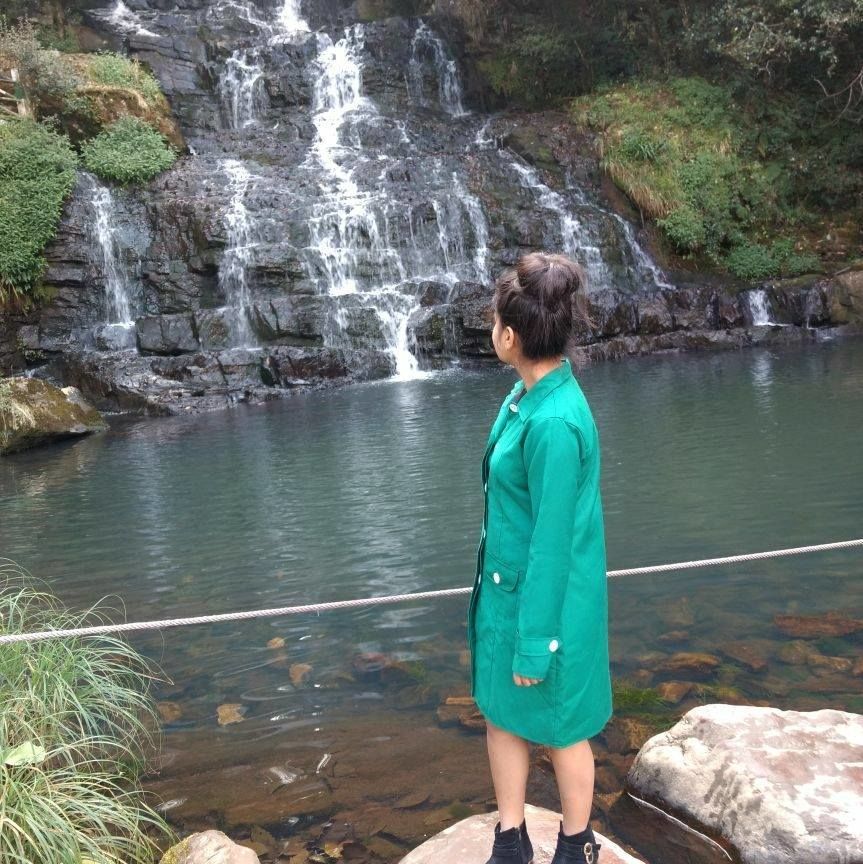 One can admire the beauty of foamy water dropping in layers, surrounding dense vegetation, and enjoy shopping for souvenirs from local shops located at the entrance.Note:A trip to these falls requires walking down a large flight of stairs (around 100 stairs) so wear comfortable footwear.
After exploring, Shillong outskirts, I left for Duwan Siem bridge which is 30km from city is the entrance to Cherrapunji circuit(also known as Sohra) credited as being wettest place on Earth. There are many resorts and homestays although not so happening and populated like Shillong at Cherrapunji so I preferred to return same day.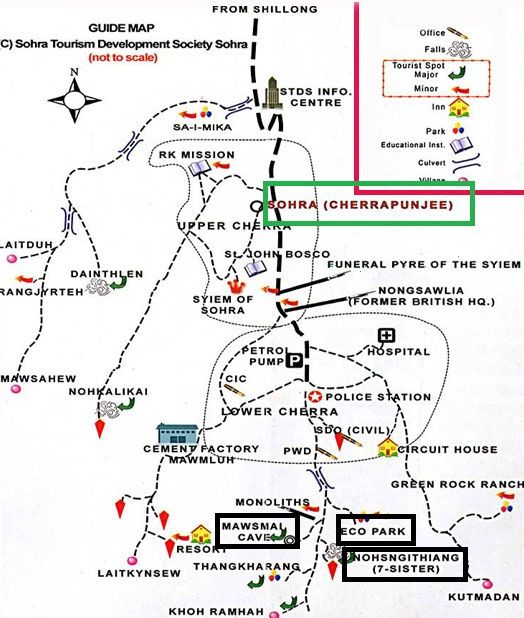 Enroute to Cherrapunji, I stopped at view point for refreshments(maggie with tea).One can find this view point right after an old bridge on the road that connects Cherrapunji to Shillong. The wavy green hills and valleys, the dense forests, the meandering river and the clear blue skies make this view point a spectacular setting.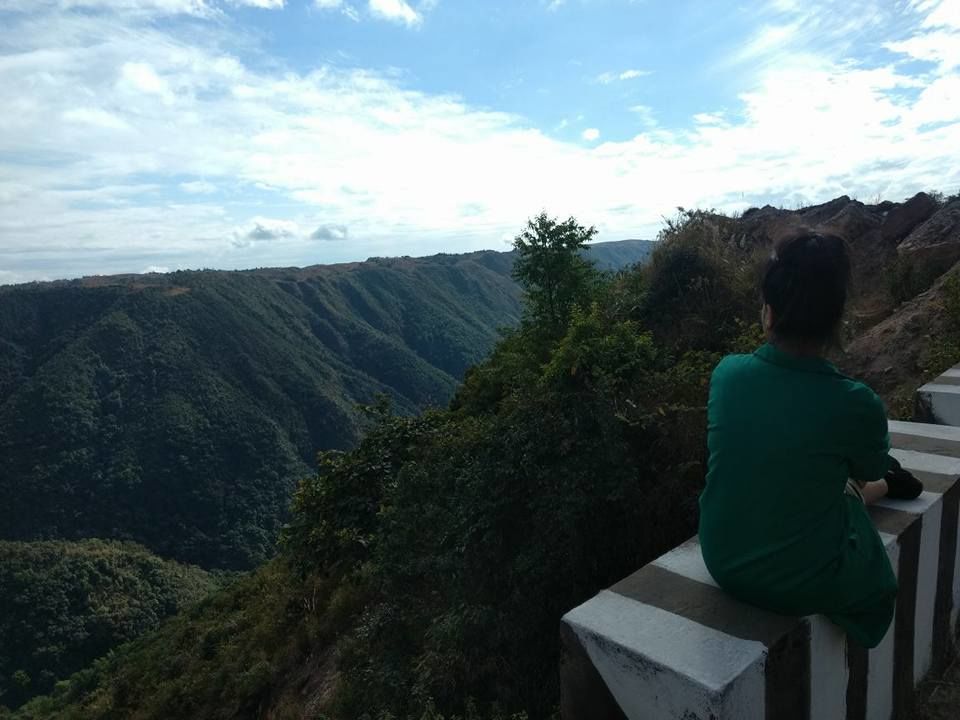 Also known as Nohsngithiang falls or Mawsmai fall is a seven segmented waterfall, 60km away from city.It took a 2.5-3hours drive from city to fall. The fall plunges over the limestone cliff of Khasi hills only during rainy season(at my time, dry fall).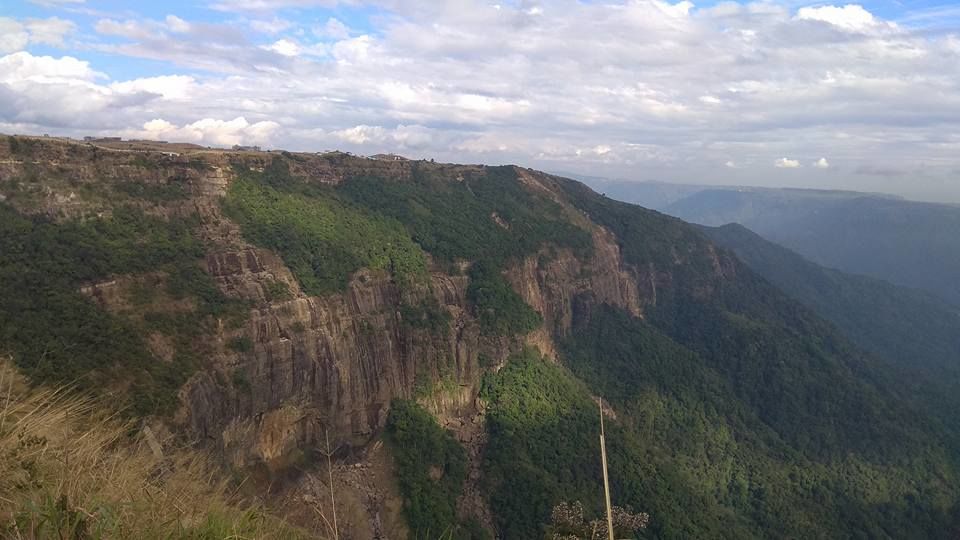 #Visit between July and September.
Returning from Fall, I came across the lime and sandstone cave appear as a gateway to another world though only 150m section is open for tourists.There is short hike through well paved forest to reach main entrance of cave. The access to main cave is safe with well lit artificial lights to see fossils, although some sections were closed and some have really narrow and small passages.Many tourists were afraid of crossing the cave as there is no way to return back until crossed whole. (entry fee 20/-)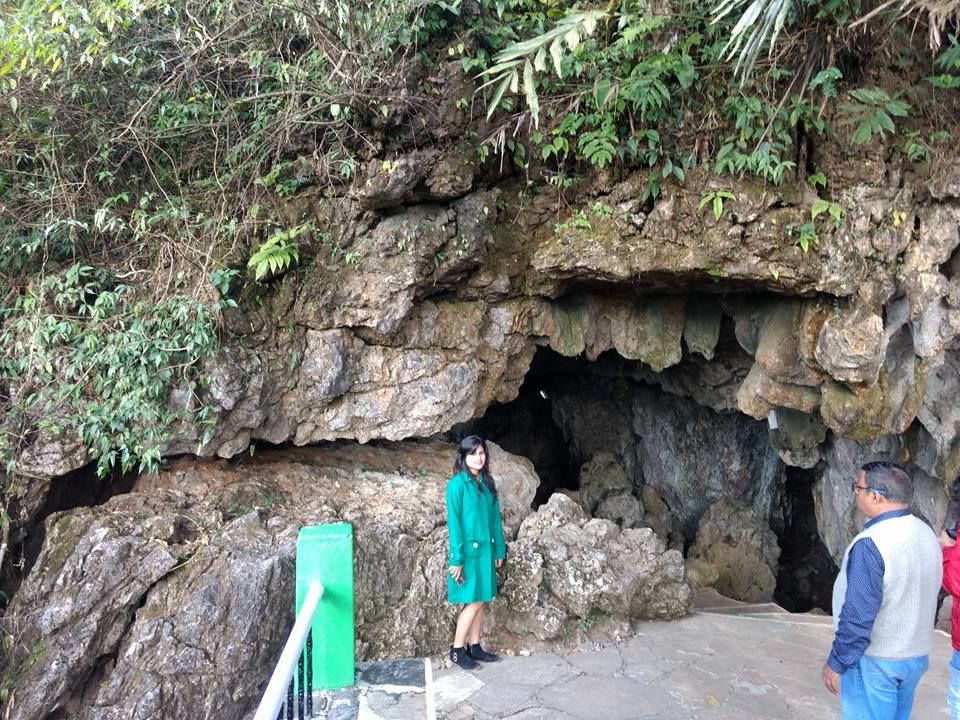 ECO PARK
One of popular tourist attraction from where visitors can enjoy lovely view of Green canyons of Cherrapunji alongwith waterfalls that are located nearby. One can view Seven Sister fall from park.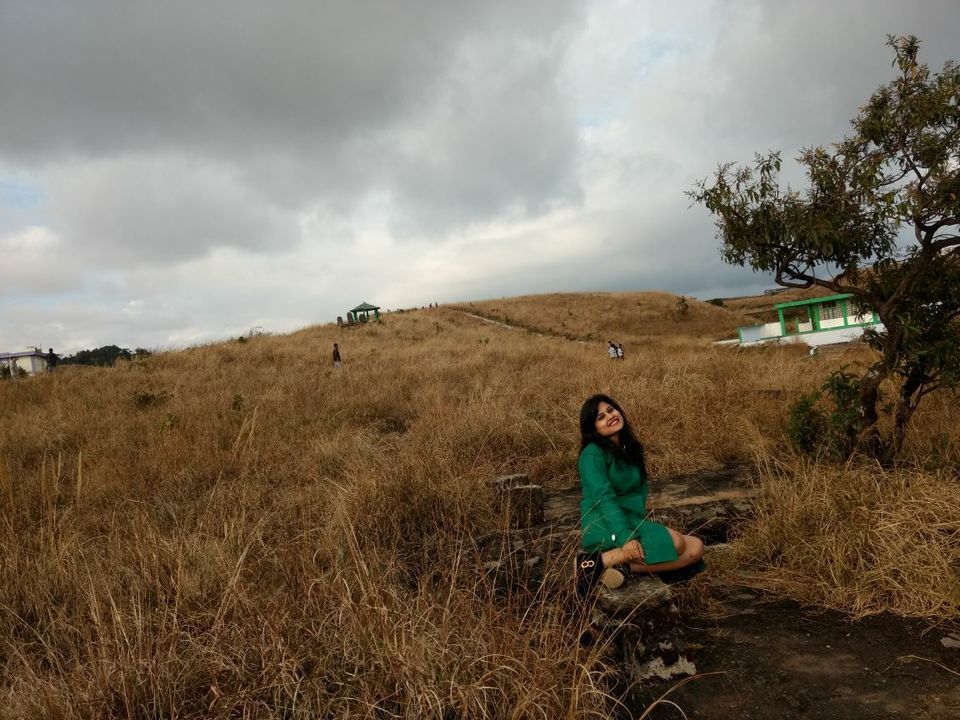 After exploring Sohra circuit, I returned back to hotel(Eden Residency, 1929/-) at Shillong, had snacks and left for exploring local market as my hotel was adjacent to city centre. Market was full of boots, winter outfits and not so obvious roadside stalls of grilled beef(being vegetarian, smell was awful). I didn't feel to try other local cuisines.
Day 4:Back to Guwahati and meghalaya sightseeing
Next day, I packed up my luggage and left hotel to Guwahati. Enroute back to guwahati, I visited Lady Hydari park and Museum.
Lies in the heart of Shillong city is a Japanese style Garden with numerous small ponds scattered all throughout the garden,willow trees with their leaves almost sweeping the ground.Entry fee(10/-)The park have paved walkways that make it easy for visitors to stroll amongst the manicured lawns.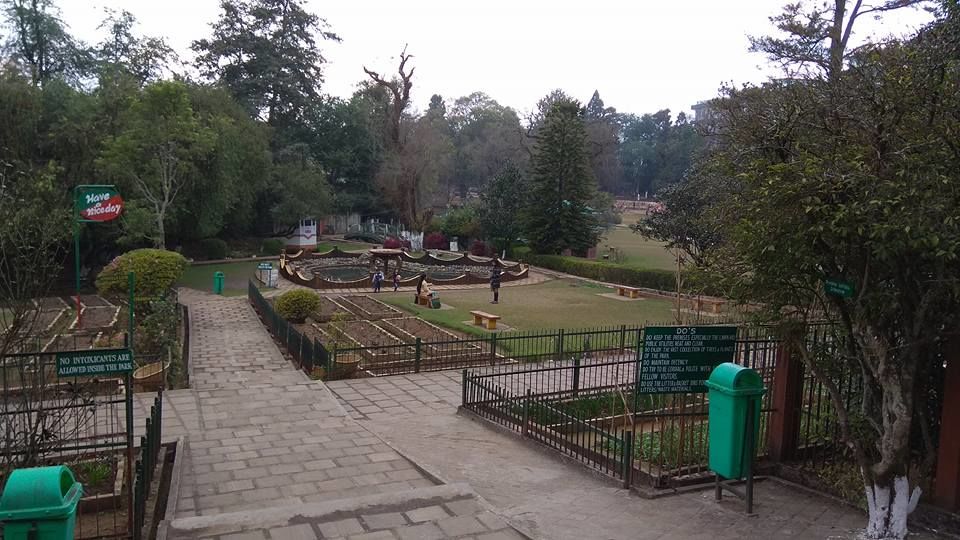 There is a mini zoo inside the park and small lake with pelicans, duck and colourful fish in it.
There is also a small museum inside the park which doesn't interests much.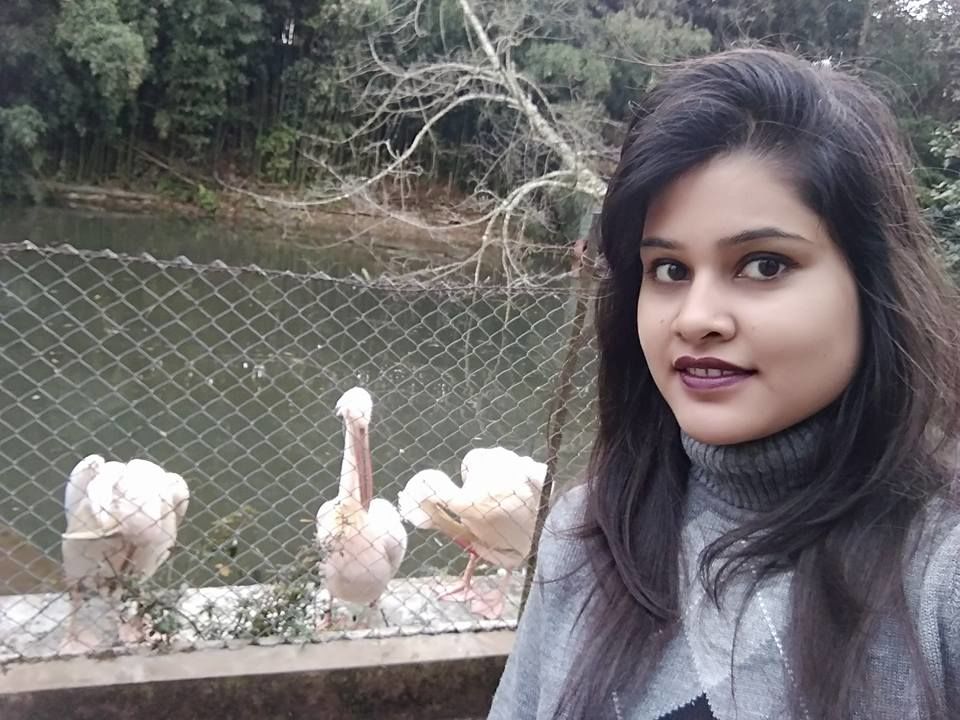 A three-in-one Institution combining a museum with a research and publication centre, for promoting and preserving the rich cultural heritage of North East India -a unique fusion of all the sister states under one roof.
There are 16 galleries in museum such as Agriculture, art, basketry,food, fishing and hunting, ornaments and costume etc. If you are really intrested in museum then it would take half day to visit all sections thoroughly.Although, I am not a museum kind person.Entry fee(100/-)
Do not miss skywalk at the roof of museum.
#Photography not allowed inside museum.
There is a cafe adjacent to museum which offers traditional Meghalaya food, I tried Meghalaya veg thali.(no idea about dishes..lol)
I reached Guwahati in the evening and checked into hotel.
Rough Expenses
Flight from Kolkata to Guwahati and return:6000/-
Reserved tour cab: 13000/-(hiked due to new year)
Stay:
Traveller's Inn(1321/-, worst hotel in the outskirts so i left)-Shillong
Eden Residency(1929/-, perfect location in mid-city in front of city centre)-Shillong
Rituraj(2800/-)-Guwahati