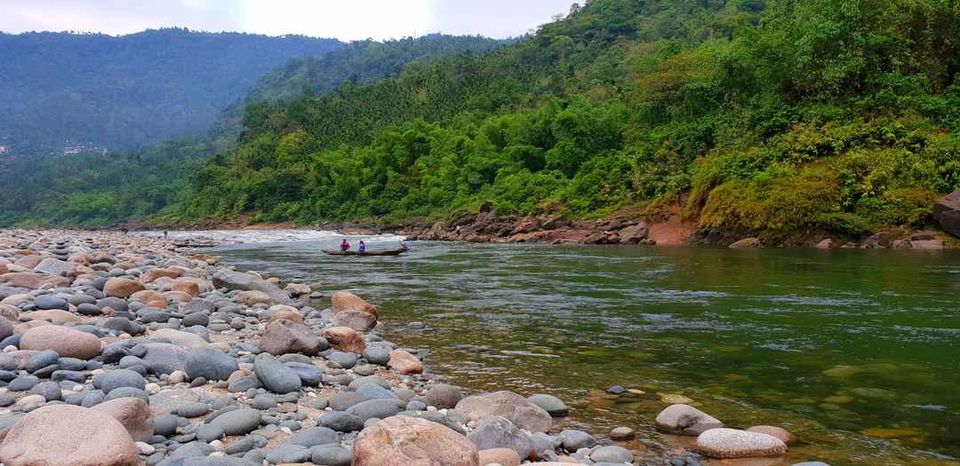 Every year our family plan a trip somewhere. This year was no different. We wanted to go someplace neither too cold nor too hot. That's why we fixed Northeast this time. But we knew that a trip to the Northeast is tough. So, we wanted to cover all of the Northeast in one go. But after considering everyone's convenience our trip got reduced to a week. And we were sure enough that even a single state of Northeast can't be covered a week. So, we decided to go for the best in the North East! Meghalaya, the "abode of clouds", a paradise for nature lovers, a hill station that is home to the beautiful, mesmerizing sky in true sense which has captivated the minds of tourists all across the globe. Our journey started on 5th May and ended on 11th May. The experience that we had after getting down at Guwahati international airport on May 5th is shared here.
Umiam Lake
Bara Bazaar
Police Bazaar
Meghalaya is one of the most beautiful states in North East India offering a variety of sights. But the tourist spots are far-away and we have to hire a taxi to various places. We started early and took a taxi to Shillong which is a 3-4hrs drive away.
En route to Shillong, we stopped at Barapani, Uniam lake viewpoint. The lake is a vast and scenic reservoir and is part of a dam constructed as a first hydel power project in the North East. We spent some time there enjoying the scenic sights surrounded by lush Khasi hills and even tried some local dishes. The lake offers many water sports and fun activities for kids.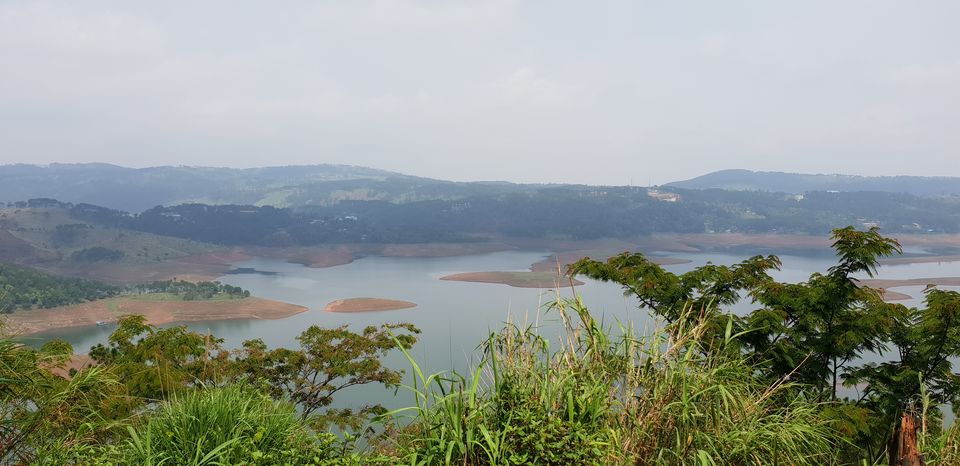 By noon, we reached Barbareeq Inn, a hotel at Bara Bazaar, which we booked the day before. Bara Bazaar is very messy and so unclean, so it's better to book a room at Police Bazaar if available. Though we started planning the trip three months back, we didn't book any stay in advance, so we had to settle for a hotel in Bara bazaar. After lunch, we decided to explore the streets. Police bazaar and Bara bazaar are the two main streets there. Police bazaar is ideal for shopping enthusiasts and food lovers. Bara Bazaar is a wholesale market for fresh vegetables and spices.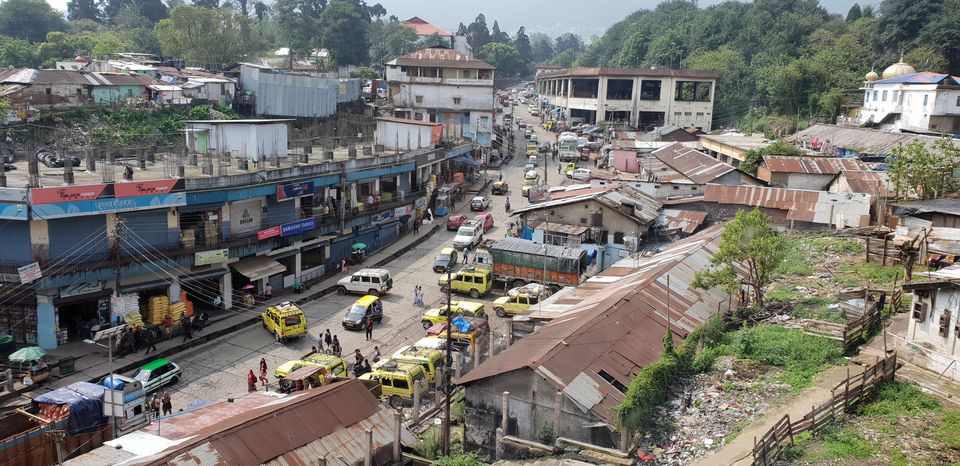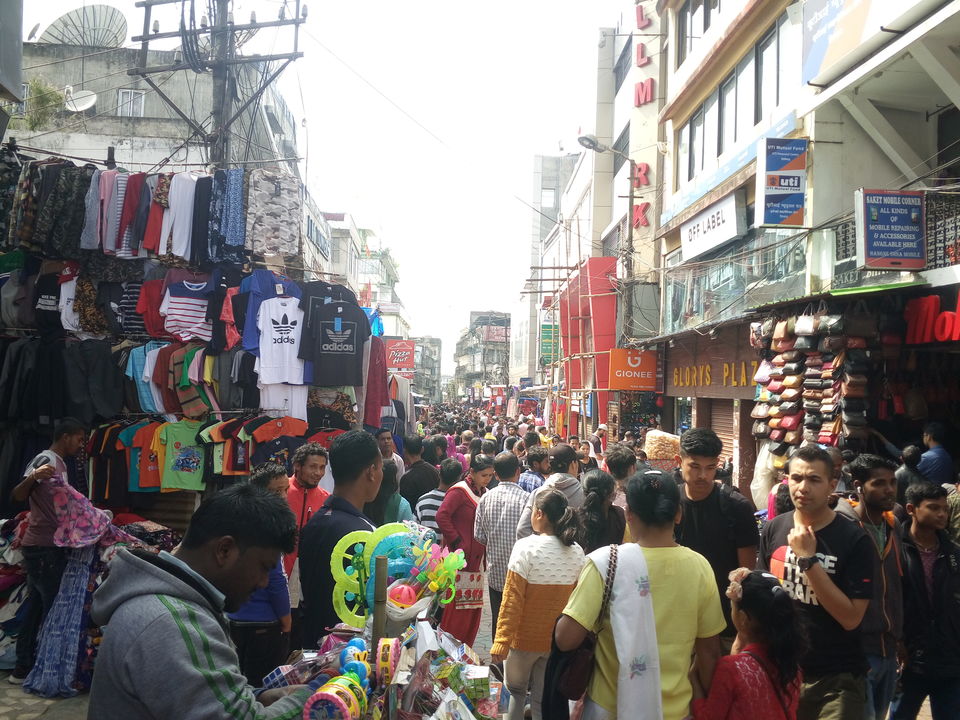 Guwahati – Shillong taxi = 4500
Shillong viewpoint
Elephant Falls
Wards lake
Shillong golf course
Don Bosco museum
We asked our hotel reception to arrange a taxi for the city tour. After waiting for so long, we realized that the taxi is not going to show up. So, we arranged a Sumo on our own.
Our first spot was the Shillong Viewpoint. It's inside an Air force station. So, visitors need to carry their ID cards. There are two towers there, in which one has a Telescope. The place offers a majestic view of the hill station. We could spot the bazaars and even our Hotel from up there. The panoramic view without a telescope is also wonderful. We also tried the Traditional Khasi dress.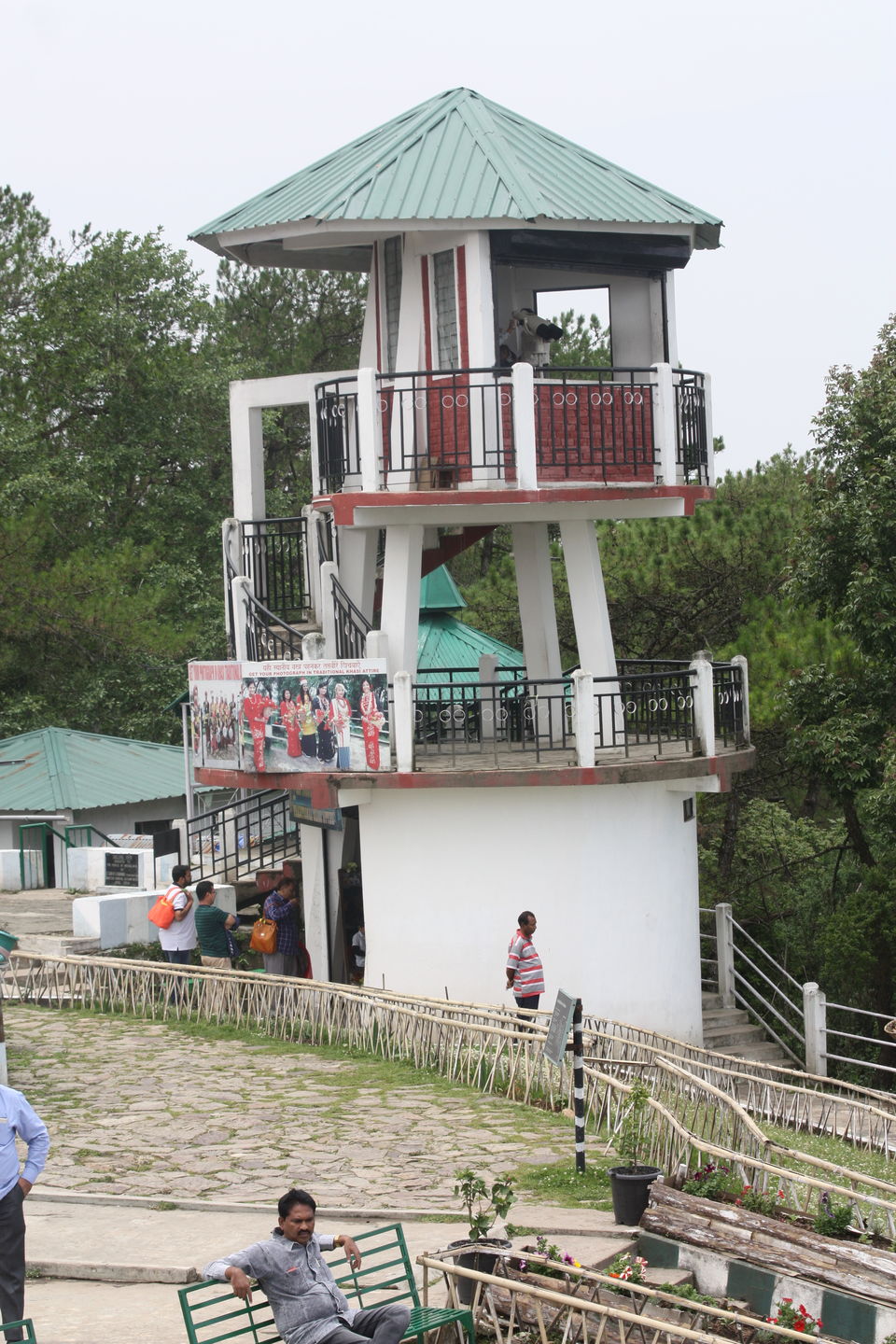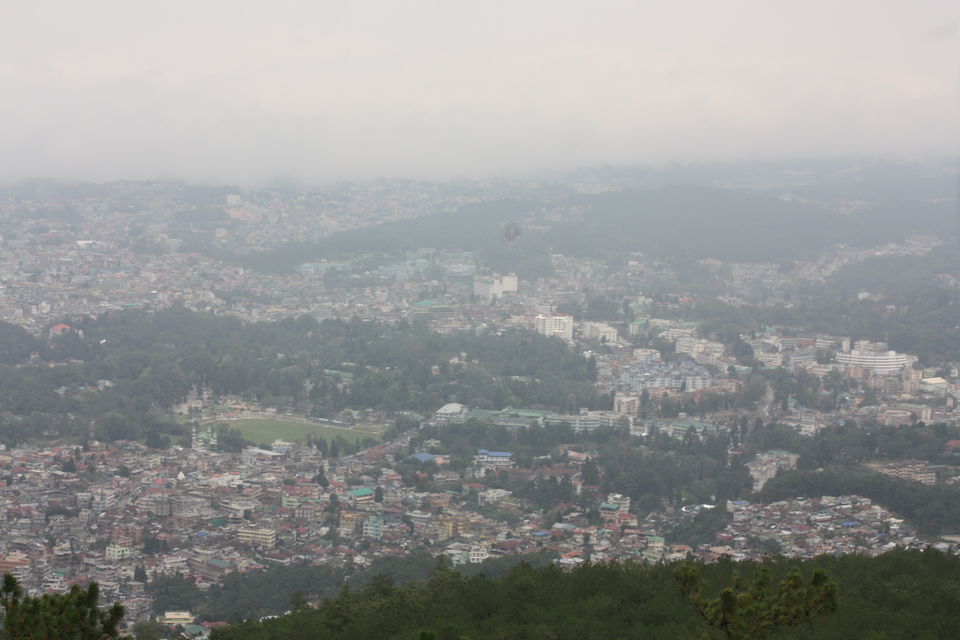 We then headed to the Elephant falls named after an Elephant like stone at its foot. It is a tourist's paradise with three layers of falls accessible from different points. Elephant Waterfalls is a superb place for spending some time amid nature while capturing the incredible moments for your keepsake. We even saw an artist trying to capture the beauty of waterfalls into her canvas. On the way to our next spot, we stopped at a small restaurant to try local cuisine.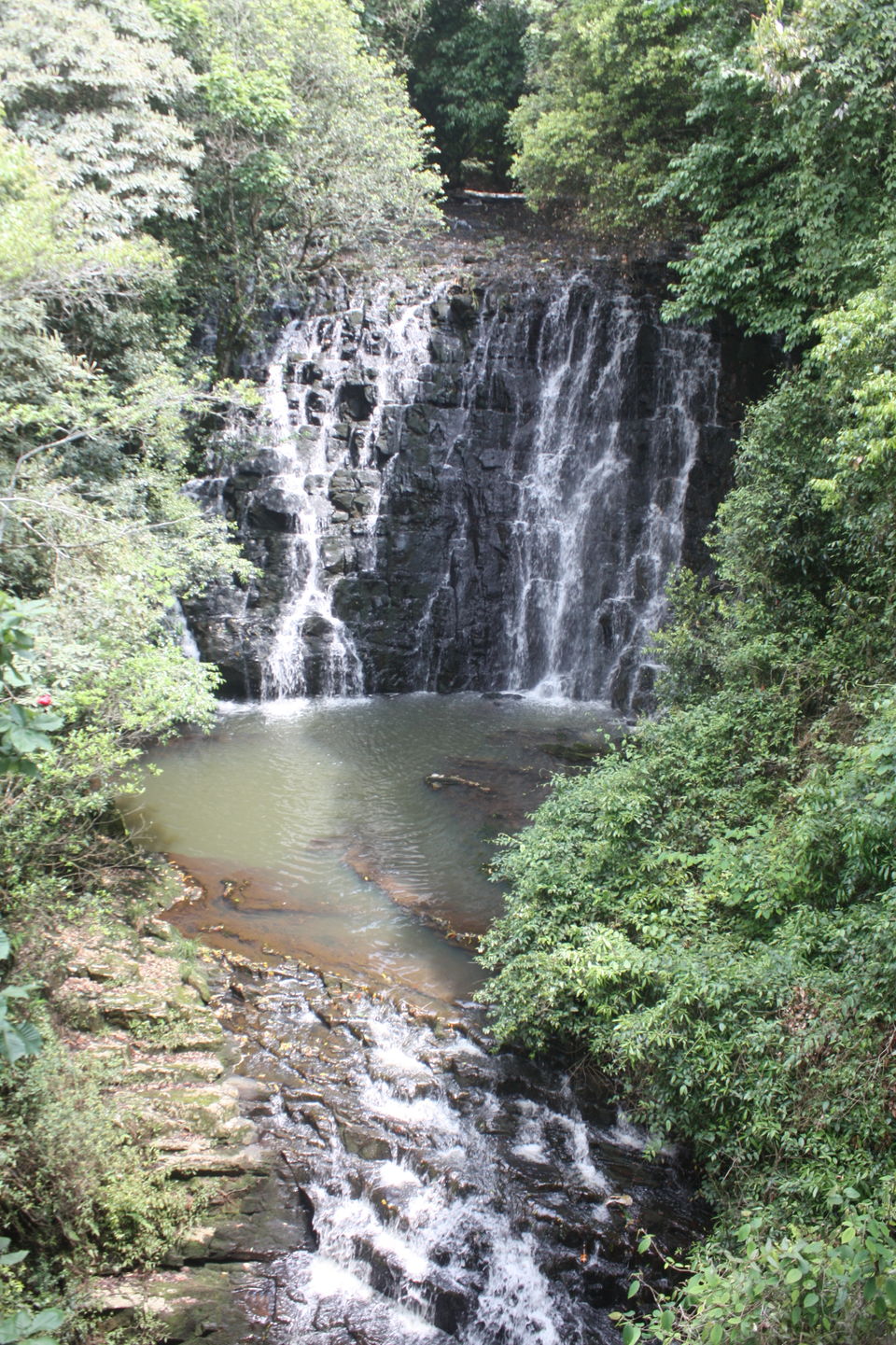 Our next spot was Wards Lake which is near to Shillong town. Both locals and tourists visit this place. There's a beautiful wooden bridge and boating is also facilitated. This lake is encircled by a beautiful garden which is perfect for photography. We then visited the Shillong Golf course, one of the oldest, largest natural golf courses in the world. After spending some time there, Bolen took us to Don Bosco Museum. But it was already closing time. So, we decided not to go in. There's an Old cathedral at Shillong, one of the oldest churches in the Northeast region which we wanted to visit, but we couldn't.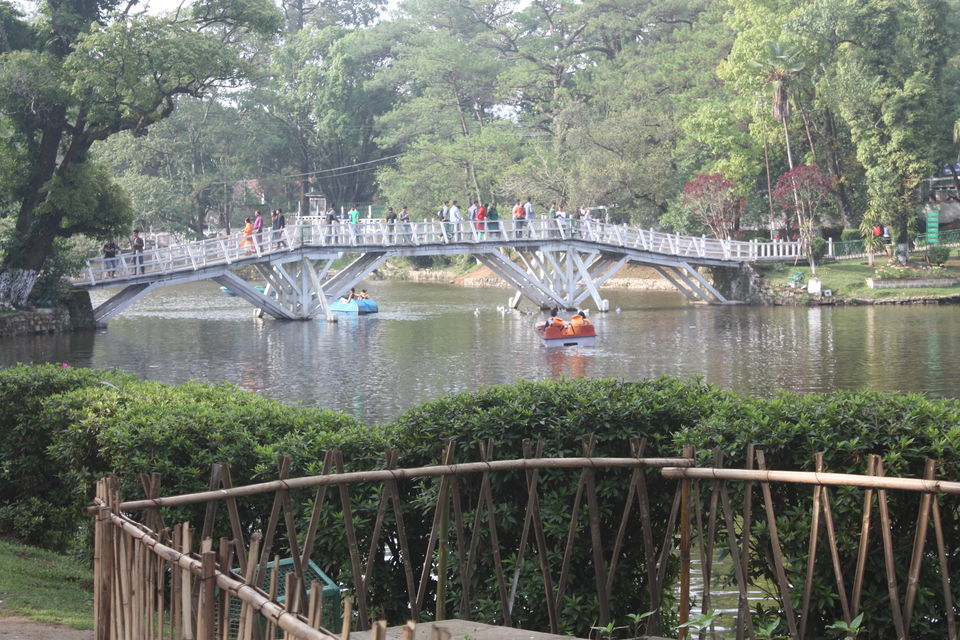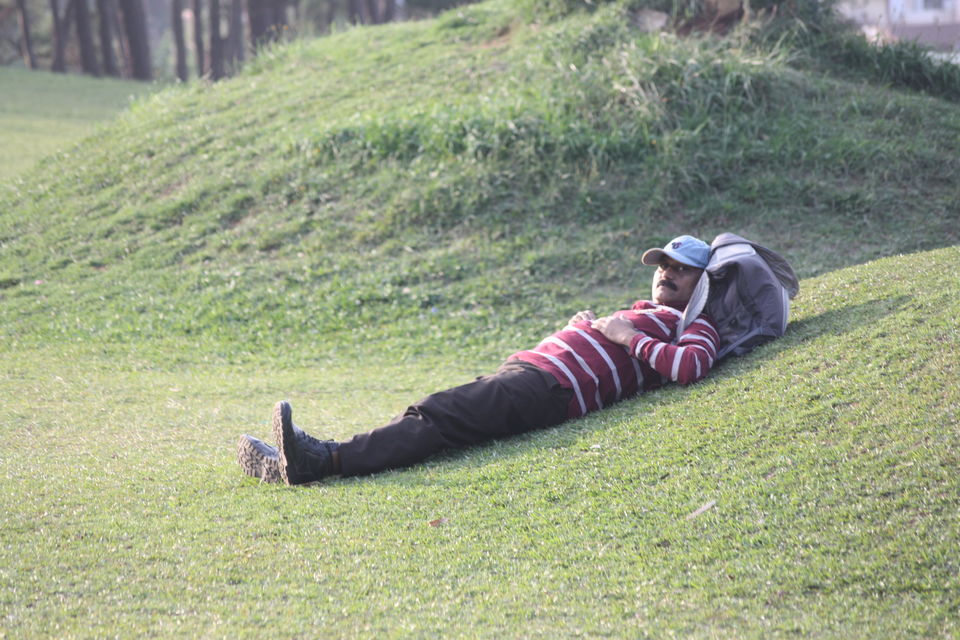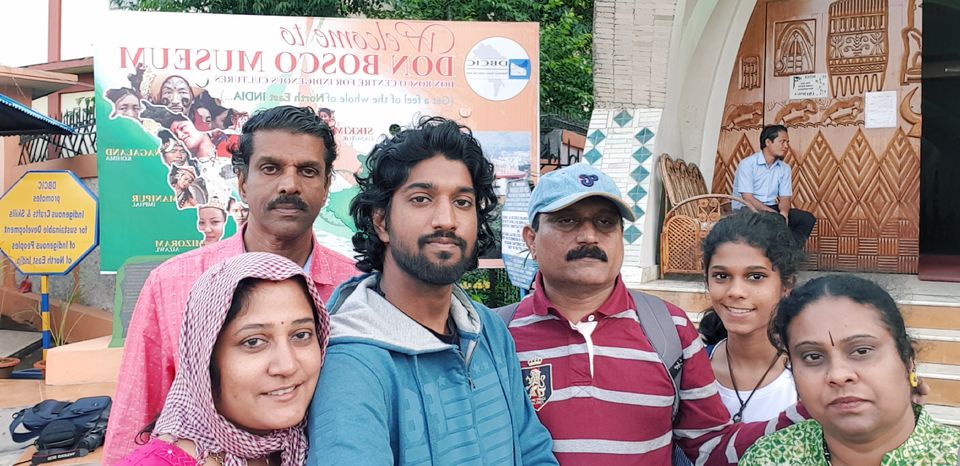 Shillong viewpoint entrance - Rs30/head
Elephant Falls entrance- Rs20/head
Ward's Lake entrance - Rs10/head
Don Bosco museum - Rs50/head
Taxi - Rs3000
Riwai village
Living root bridge
Mawlynnong village
India - Bangladesh border
Dawki river
We started very early the next day at around 6:30 am. We asked our driver Bolen to pick us the previous day. Since our booking at Barbareeq Inn was over, we took our bags along with us and kept them in the Sumo.
Our first spot was Riwai village, the village just before Mawlynnong. The route to the village is so clean and beautiful. We stopped at some places on the way to take photos and finally reached there by around 10 am. After having breakfast from the village, we started walking towards the living root bridge, the mind-blowing natural wonder. There was light rain. So, we took 2 umbrellas for rent. We've to walk 2kms downhill to reach the root bridge. The path was slippery due to rain, but we were so excited to see the ever-growing natural marvel. There were two security guards on either side of the bridge. They don't allow us to stand on the bridge. We can only walk to the other side. They won't allow us to stop in between to take photos. So, we climbed down to the stream to get a better view. From there, there's an uphill path that leads to Nohwet viewpoint. Most people skip this spot, but I decided to go. The viewpoint was a platform made of bamboos and the access to the platform is through a bamboo bridge as well. At the viewpoint, one could see Bangladesh across the mountains. Though there's too much to walk, the view was worth it.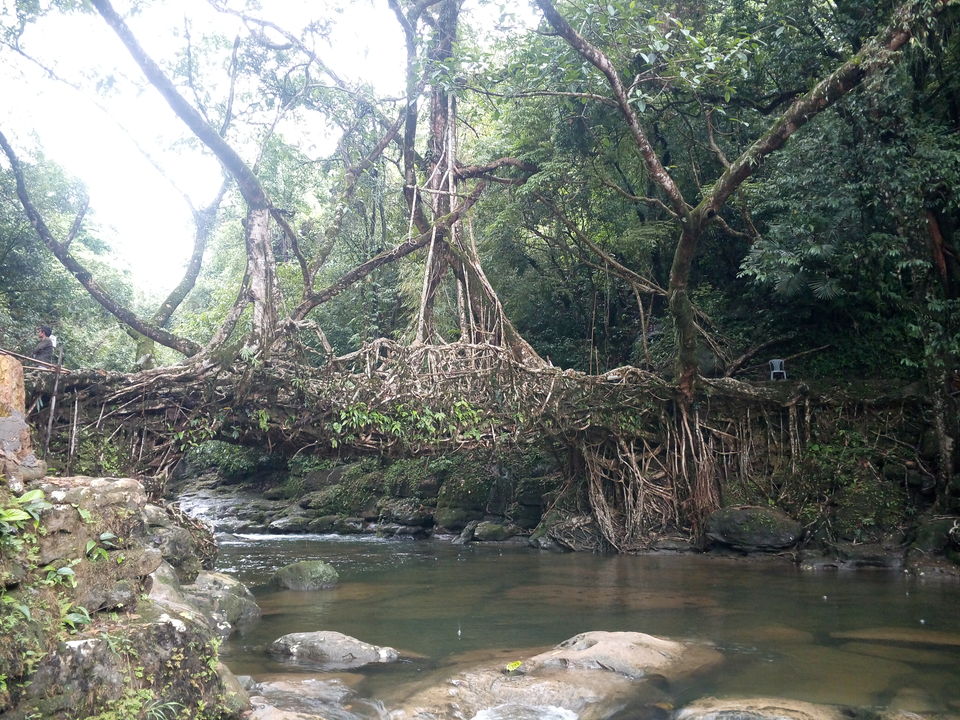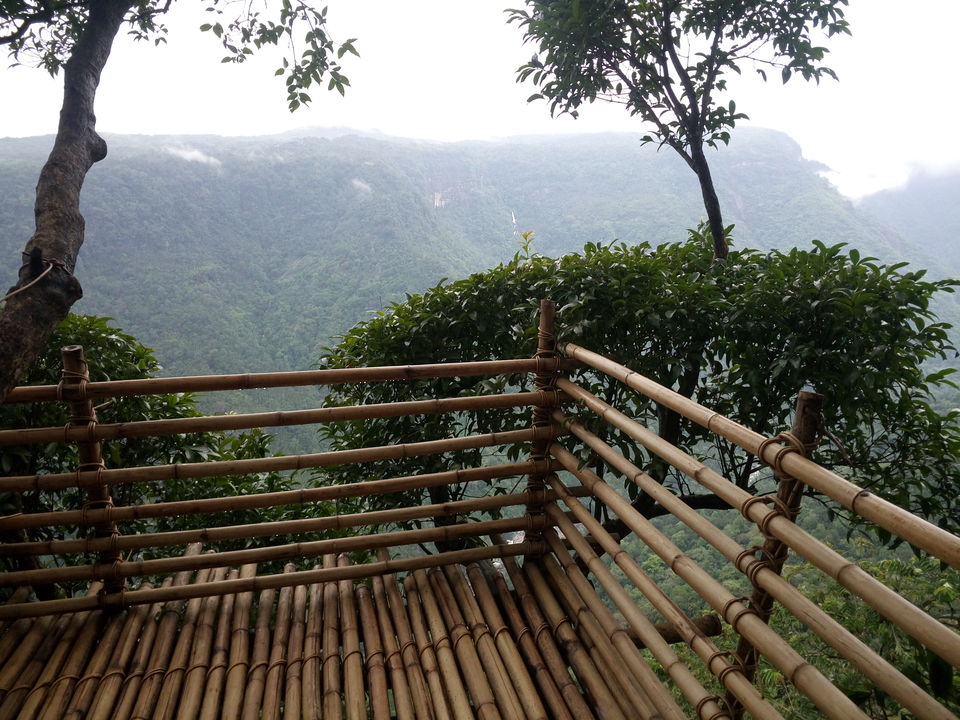 Our next spot was Mawlynnong village, which is the cleanest village in Asia. We reached there by around 11:30 am. The village is very clean and pretty. We took a small walk through the streets between the thatched Khasi huts and colourful flower gardens. There are many restaurants and homestays available there. Since we had very little time, we had our lunch and headed to our next spot, the Dawki river. But before Dawki, we thought of visiting the India-Bangladesh border. There was too much rush between Dawki and the border because of heavy trucks from and to Bangladesh. But the place did not look like an international border. If there was no BSF outpost, we would not have realised that the people standing a few feet away from us were Bangladeshis. There were no border fencing nor security personals. It's a friendly border.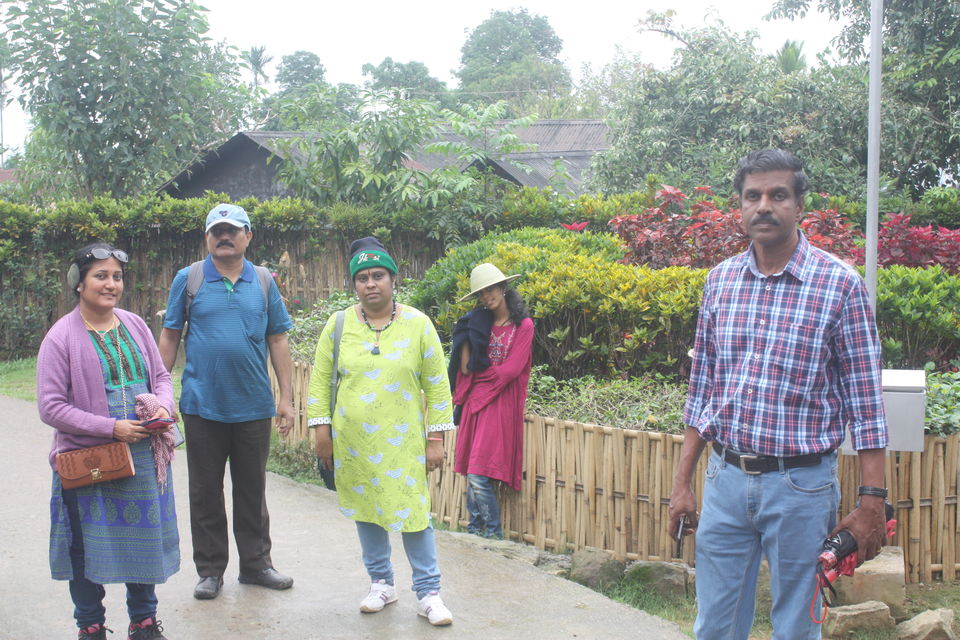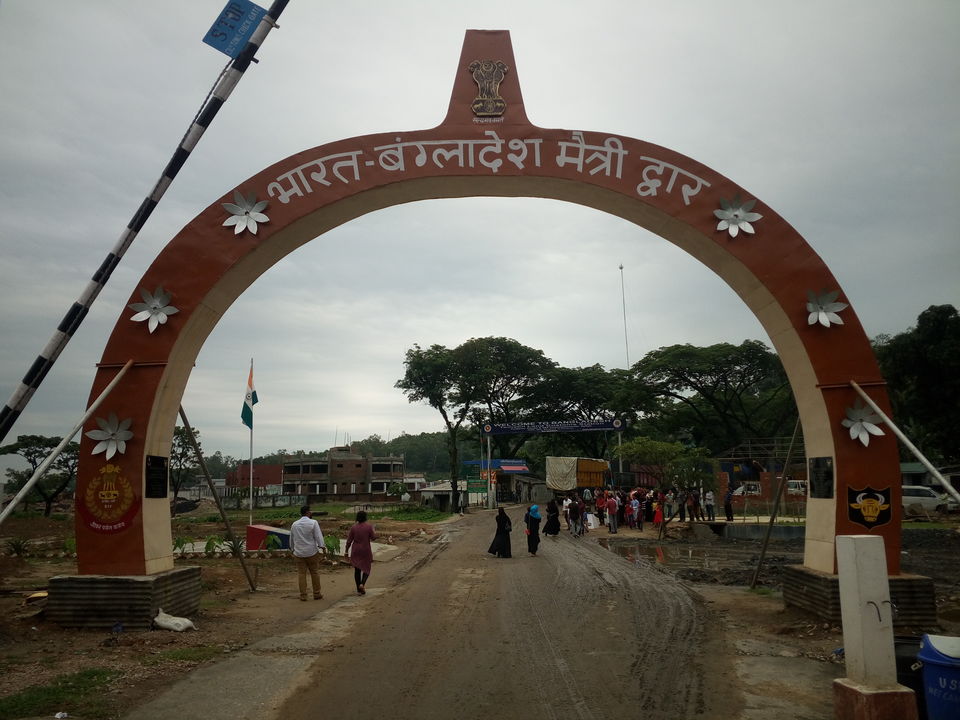 Dawki river passes through Indo-Bangladesh border. The river is considered as one of the cleanest rivers in India and we have heard that the water is crystal clear and the boat will seem floating. But it was heartbreaking to find the river not clear as we expected it to be. We were not even able to see the river bottom. We did boating for about an hour. There was a halt near a bank in between. The journey was about 1km each way. Though the river wasn't clear enough, the green water, the boating, and the views were amazing. The stunning views even made us forget that we should return to Shillong. It was already late and dark. But our driver was confident enough to make it back. So, we started our journey back to Shillong. The road is too narrow; only one vehicle could pass by at a time and there were too many turns and curves. The rain and clouds made our journey more tedious. We could only see white smoke in front of us which we weren't sure to be clouds or fog. After traveling for some time, we saw an accident too. Everyone was so tensed. But somehow, finally, our driver managed to find a stay for us. Driving at night through Meghalaya is really dangerous.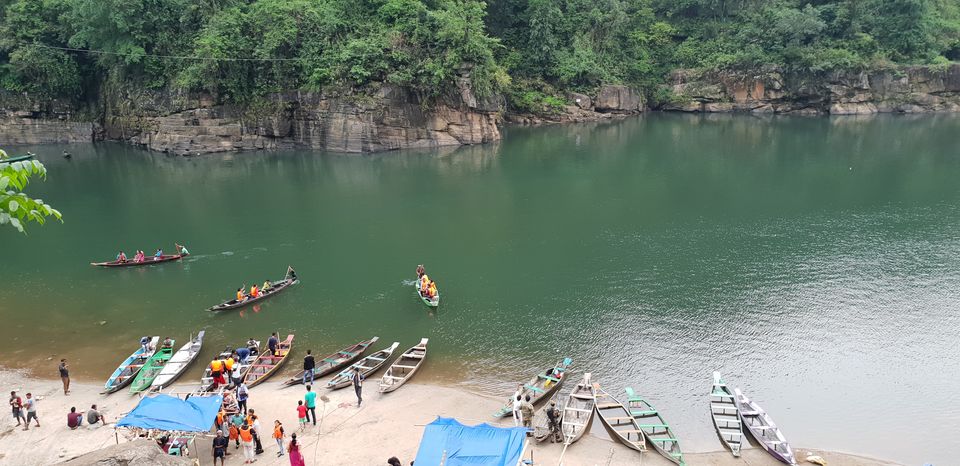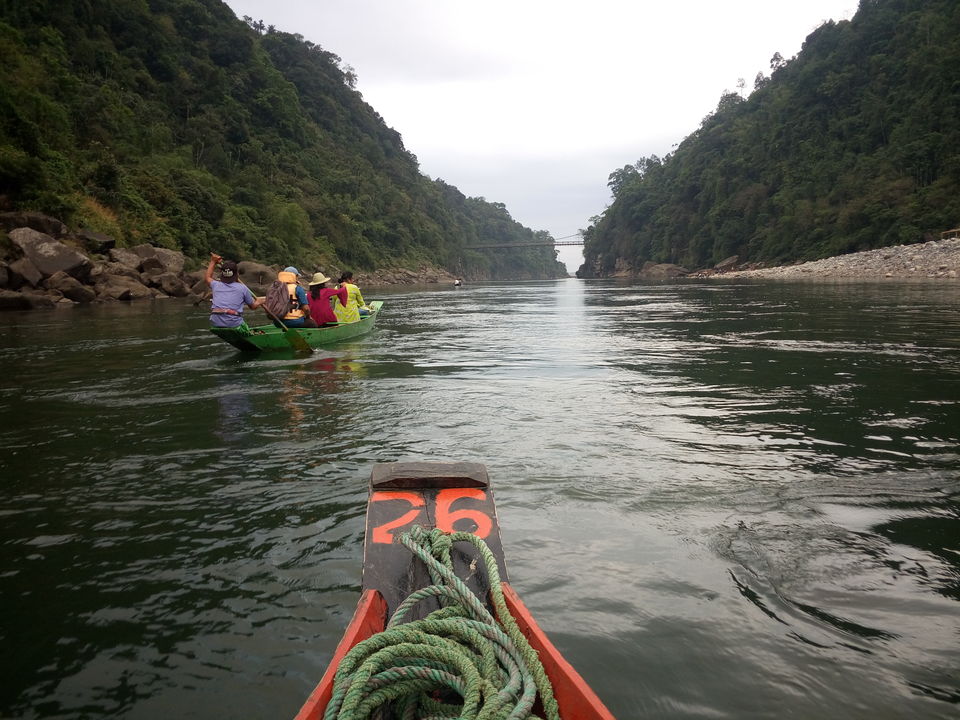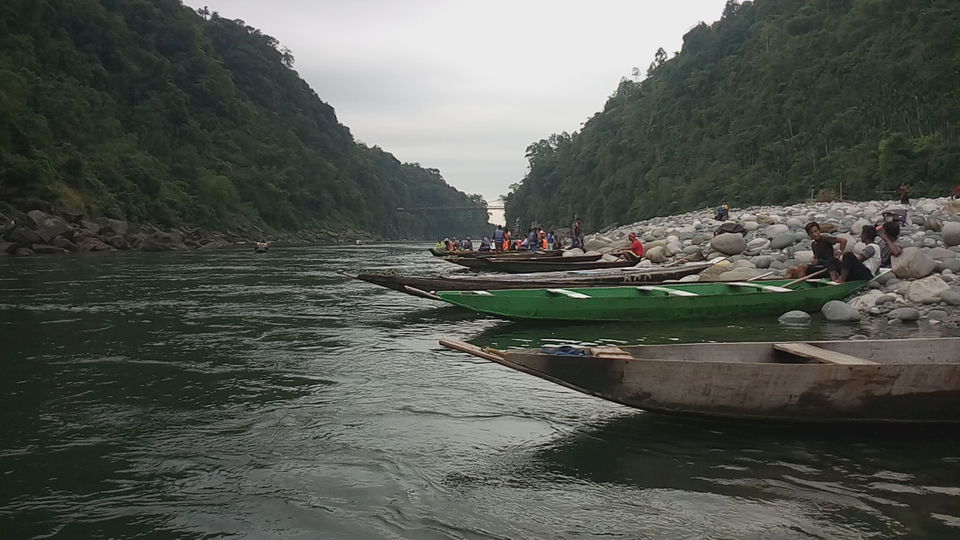 Riwai Village entry fee - Rs20/person
Umbrellas for rent - Rs20/umbrella
Dawki Boating - Rs500 - 750/boat
Taxi - Rs4000
Cherrapunji
Mawsmai caves
Seven sister waterfalls
Eco Park
Nohkalikai falls
Mawdok viewpoint
A trip to Meghalaya will be incomplete without visiting Cherrapunji, the wettest place on Earth. Rather than visiting the tourist spots, we wanted to experience the place. Travelling at night, after around 7 pm is very difficult because of the rain and clouds. So, we started very early so that we'll be able to reach back easily. The journey to cherrapunji through the Khasi hills is so beautiful, that we wanted to stop the car every now and then to click photos. As we expected, there was heavy rain throughout the journey.
On the way to Mawsmai caves, we stopped at the Seven sister waterfalls viewpoint, one of the tallest waterfalls in India. When we reached there, the climate was at it's extreme. There was heavy wind and rain. We waited inside our Sumo for the climate to calm down a bit. We even felt our vehicle moving due to strong wind. After some time, we got out of our vehicle, but even then, we were not able to open our umbrellas. There is a platform there with a thatched roof from which we can easily watch the waterfalls. It is seven segmented falls. The locals believe that the falls symbolize the seven states of North-east. The view is spectacular and completely engross any individual. It was then, while we were enjoying the waterfalls from up there, a bolt of huge lightning struck just next to us. Somehow the lightning got captured in my camera. We realized that if we stand there for long, we'll fly off the cliff along with the shed. So, we headed to our next spot, Mawsmai caves.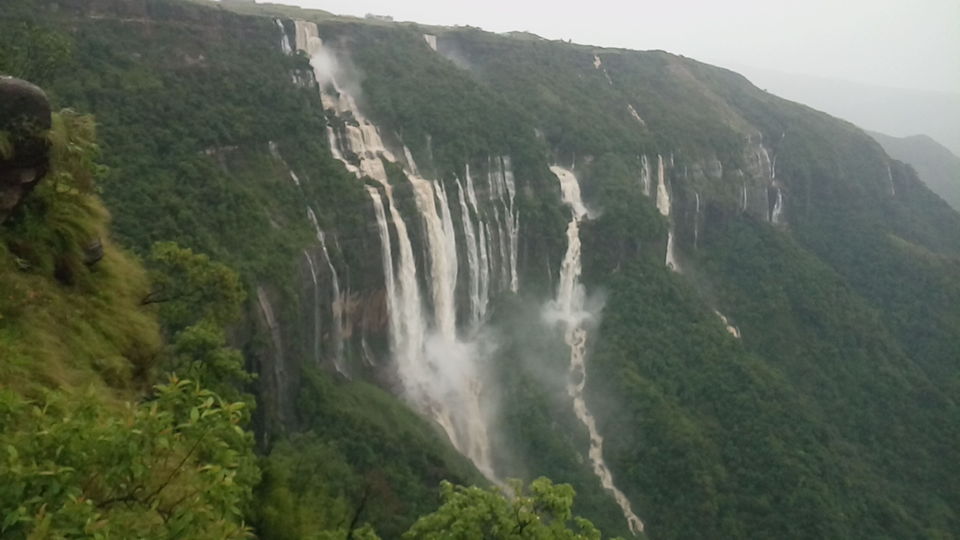 Mawsmai caves are one of the most distinguished landmarks in Cherrapunji. It was still raining while we reached there. The parking lot there is surrounded by many shops. We ran into one of the shops and somehow managed to reach the caves. The cave has so many amazing natural structures and formations. It was dark, wet and slippery. Rainwater was dripping from the roof. At some point, we have to pass through small openings and cross natural water. The cave is really exciting and adventurous. But it will be difficult for old aged people to go inside. At the end of the cave, we'll enter into a botanical garden that has a peaceful ambiance. We wanted to spend some time there, but we couldn't due to the rain.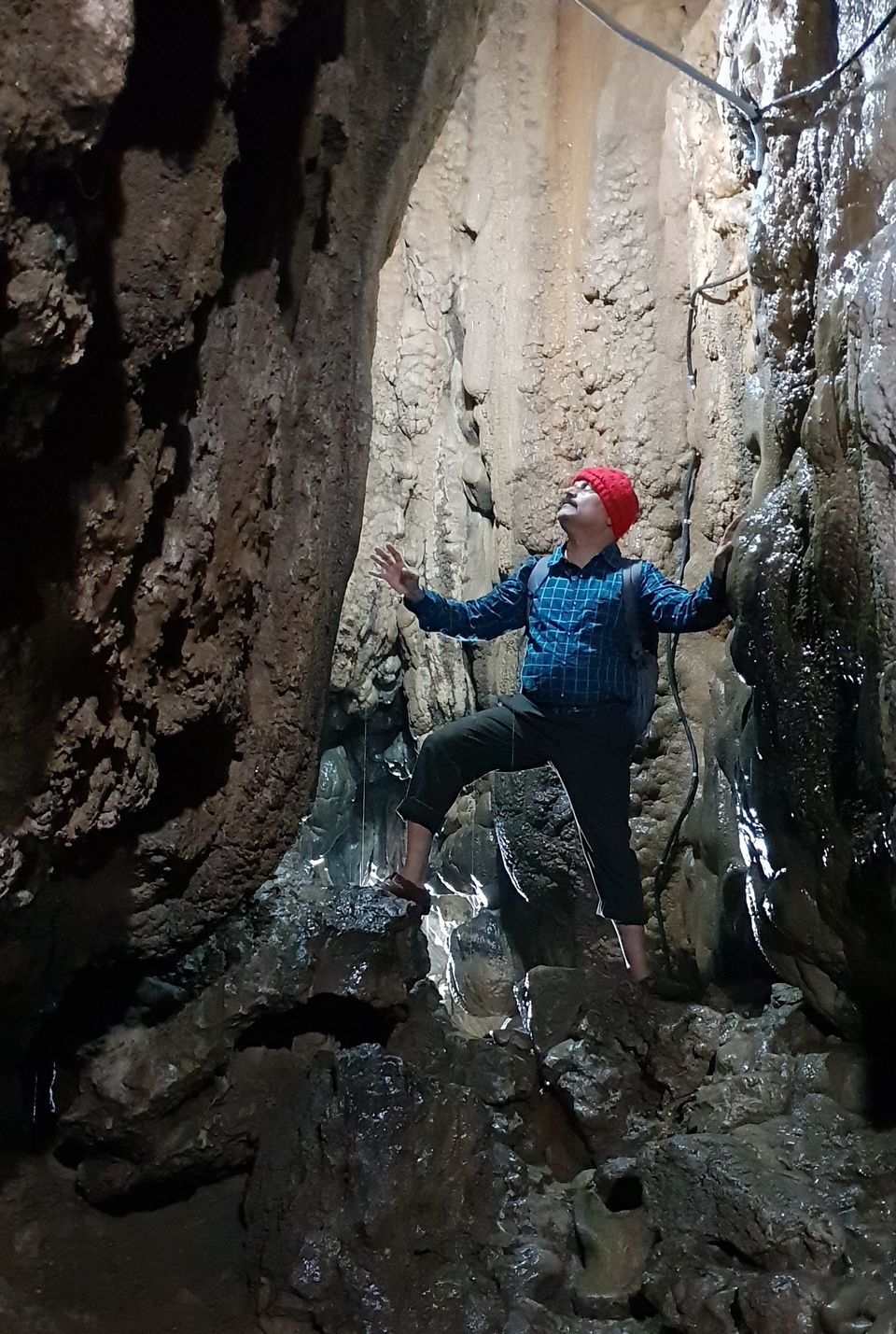 There's an Eco Park near the seven sister falls. From entry, it doesn't look big, but once you enter it's huge. The climate was steady when we reached the Eco Park. One of the seven sister falls flows through this park. We wanted to get a better view, so we walked towards the end of the park. While we were taking selfies, the climate suddenly became too windy. We somehow managed to put the phones into our pockets. But the wind got so strong and we became so nervous about whether we could make it back or not. we even thought that we would fly off and wind up at the bottom of the falls. We held on to the protection fence for some time. After some time, we tried to run back holding each other's hands but had to stop to hold on to the children's seesaw. Later when the climate calmed down, we ran back. It was such an extremely frightening experience.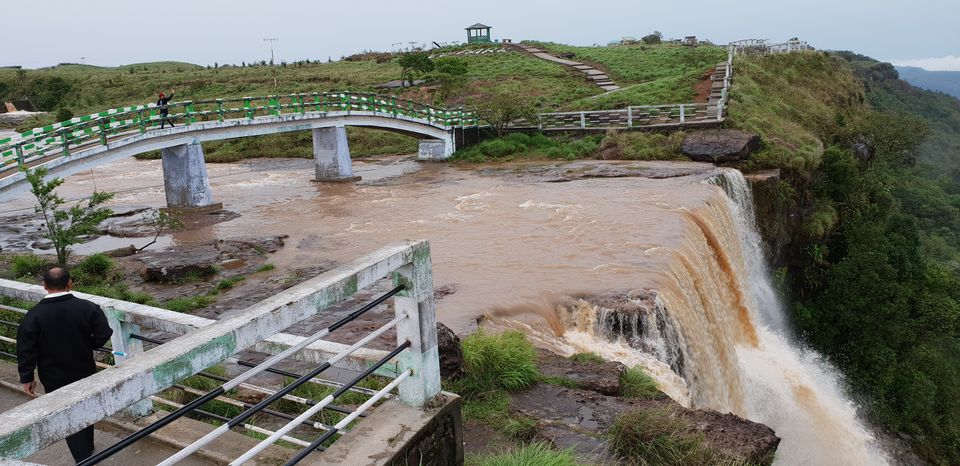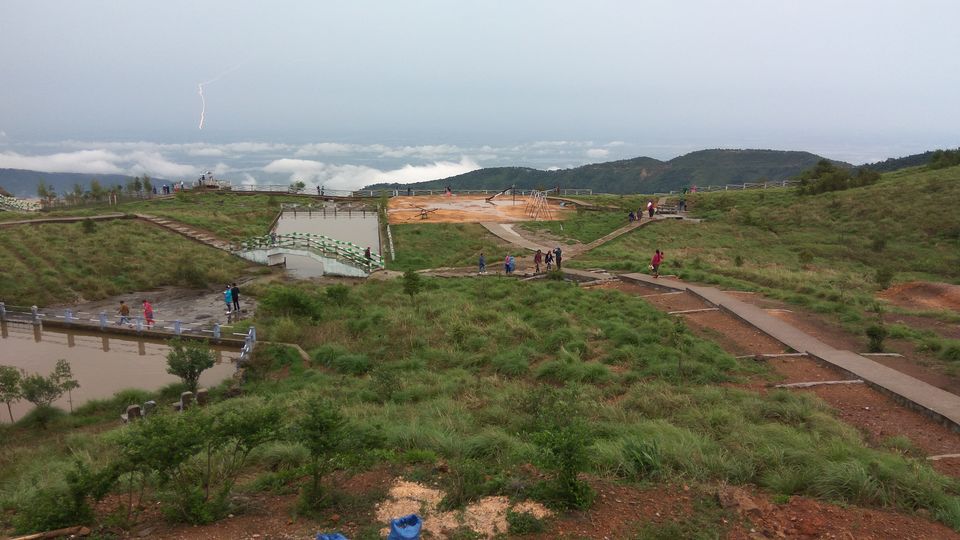 After having our lunch, we headed to Nohkalikai waterfalls, one of the highest waterfalls in the world. Though this waterfall has a sad legend associated with it, it's an amazing waterfall with an extraordinary view. As per the legend, a young woman named Ka Likai, who had a daughter from her earlier marriage remarried. Her new husband loathed his stepdaughter as he was not in favour of the girl staying with them. Out of jealousy, he decides to kill her. When Ka Likai was away working, he slaughters the girl and uses her flesh to cook a meal. After returning home from work, Likai was surprised that her husband had prepared an evening meal for her. She ate the meal without suspicion. However, she later discovered her daughter's fingers in the betel-nut basket. Distraught with grief and remorse, she rushed to the nearby cliffs and threw herself over the precipice adjoining the waterfalls. The fall has ever since been known as Nohlakikai. On the way back to our hotel, we stopped at Mawdok viewpoint. There's a small restaurant there. There's a small suspension bridge nearby. The place is good for adventure activities like Ziplining. We get beautiful views all around.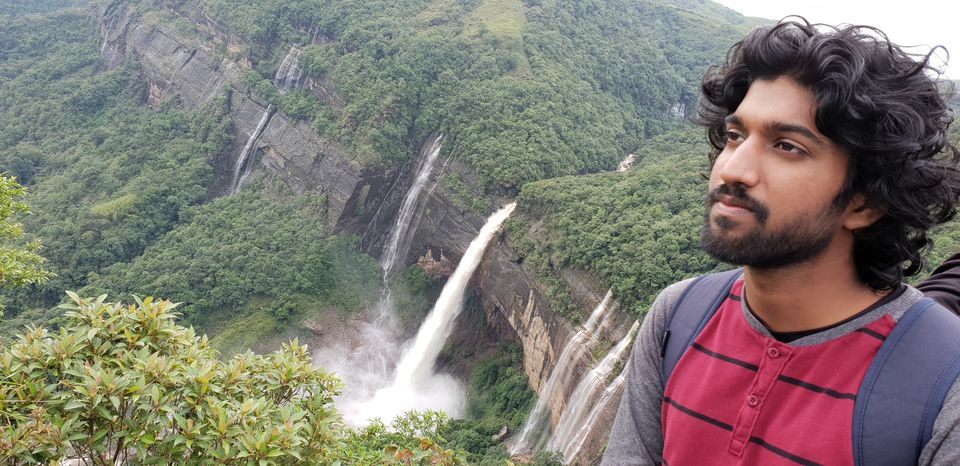 Mawsmai caves - Rs20/person
Eco Park - Rs20/person
Nohkalikai falls - Rs10/person
Taxi - Rs3500
Mawsynram
Mawjymbiun caves
Krem Liat Prah
Guwahati Shopping
We did not have many plans for the day. We had to reach back Guwahati town by evening to catch our return flight the next day. So, we decided to visit somewhere nearby. Our driver took us to Mawsynram, which is around 60Kms away from Shillong town. Mawsynram trounces Cherrapunji by a slight margin in being the wettest place in India. The place is also known for its natural caves and most of them are unexplored. We wanted to visit Mawjymbiun caves. Inside the caves, there is a natural Shivling which is continuously poured by natural water. We could not enter inside as we reached there before the opening time. After having breakfast from a local restaurant, we headed to Krem Liat Prah, one of the longest caves in the world with an unexplored length of around 31kms. Only after reaching there, we came to know that the cave is not open to tourists. Later, we travelled back to Shillong and from there took another cab to Guwahati. We had some time and took a walk through the town. If there's enough time, there's a river cruise through the mighty Brahmaputra. We did our last bit of shopping from Fancy Bazaar and Pan Bazaar and returned to our hotel.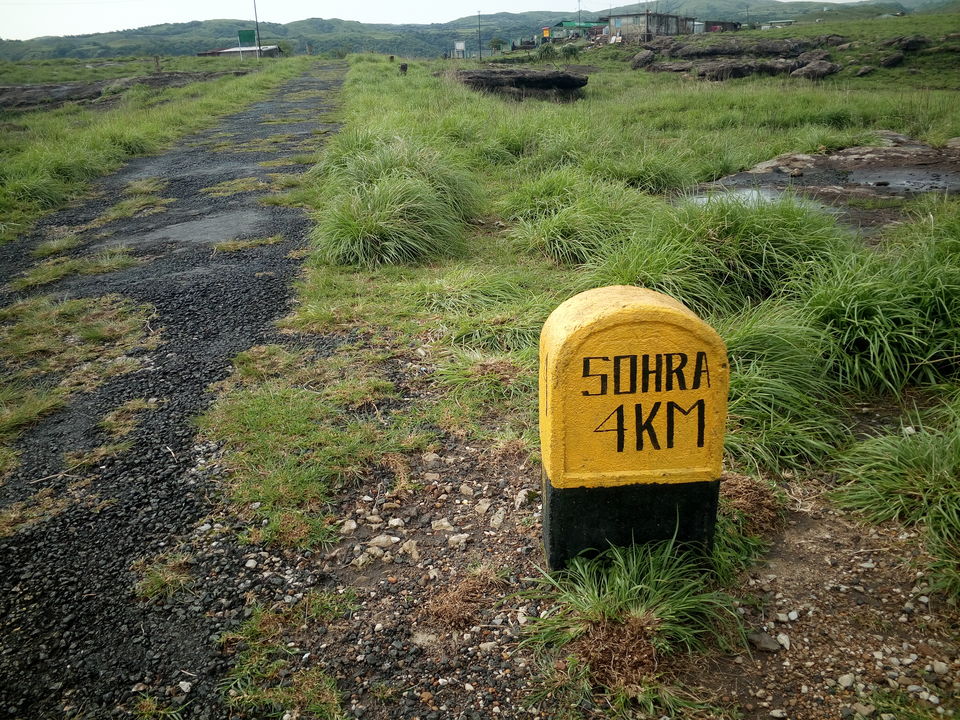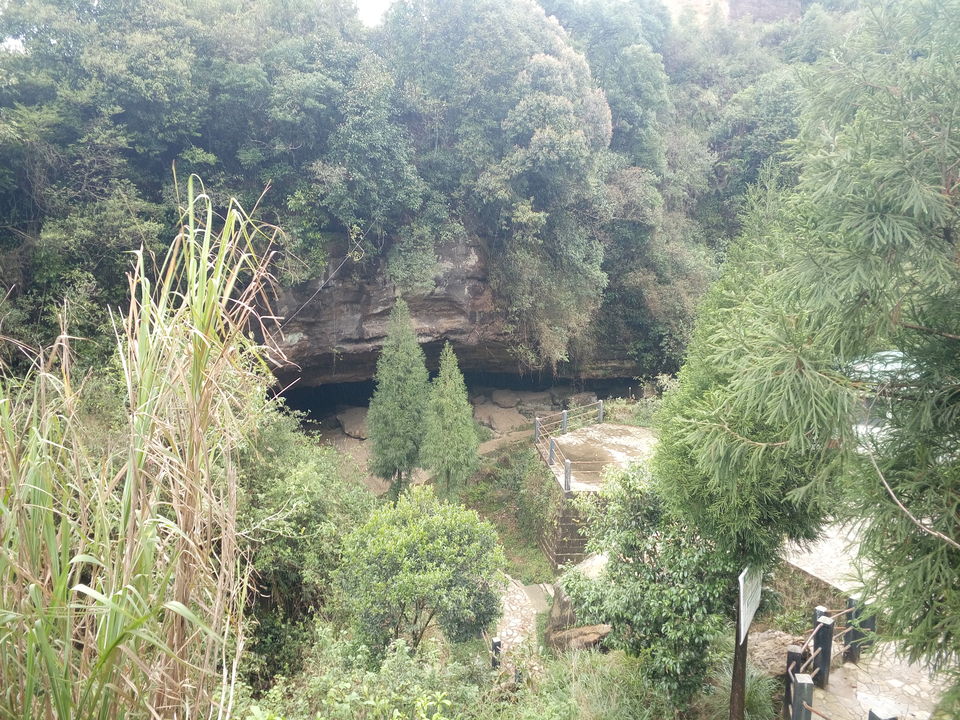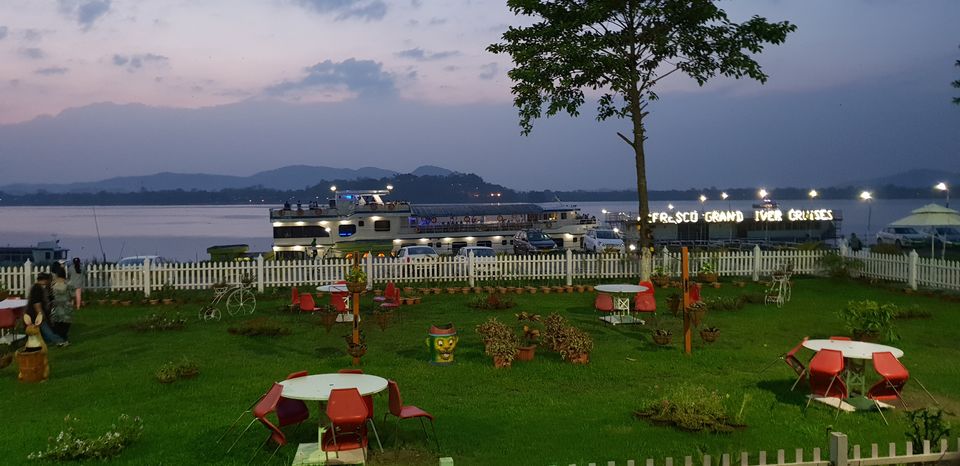 A place like Meghalaya cannot be covered in a single week. We had to skip some places every day due to lack of time. We desperately wanted to spent some more days there. It's a mistake to believe that all of the Northeast can be covered in a single trip. We understood that, there's so much to experience in each of the states in Northeast. There are lot of treks and unexplored caves in Meghalaya. There's a lot for the young and the old to equally enjoy. But we feel lucky that we could at least spent one week there. We feel happy about the lifetime of memories Meghalaya gifted us.
Frequent searches leading to this page:-
shillong meghalaya tour, trip to shillong meghalaya, shillong meghalaya itinerary, shillong tour packages meghalaya