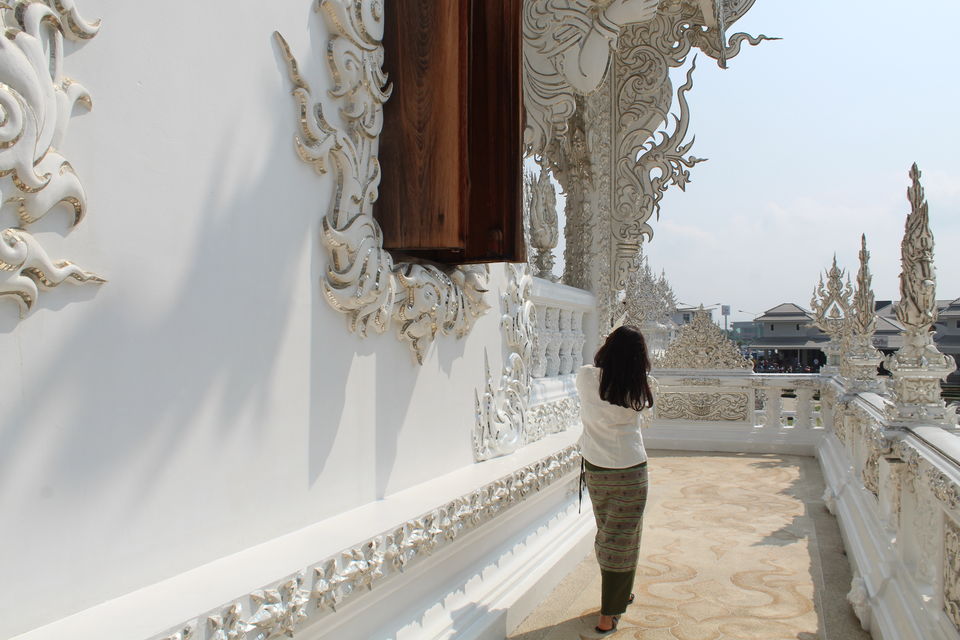 Chiang Rai was not what I expected. I loved my visit to Chiang Mai and I was looking forward to it very much.
Chiang Rai was a city I put on my list only when I saw a few photos of the stunning Wat Rong Khun or the famous White Temple ... it just looked so majestic in the images that it almost drew me towards it.
But Chiang Rai was the sleepy provincial town - very much like what Belle from Beauty and the Beast sings about - except it's Thailand and not a French village.
And for someone who usually researches trips, I was so grasped by the photos that I never bothered reading about the Wat Rong Khun...
So imagine my surprise when I was at Chiang Rai's iconic White Temple and know that it is a modern structure? A work of art by one of Thailand's visionary artists! The man who wanted Chiang Rai to have their own Taj Mahal…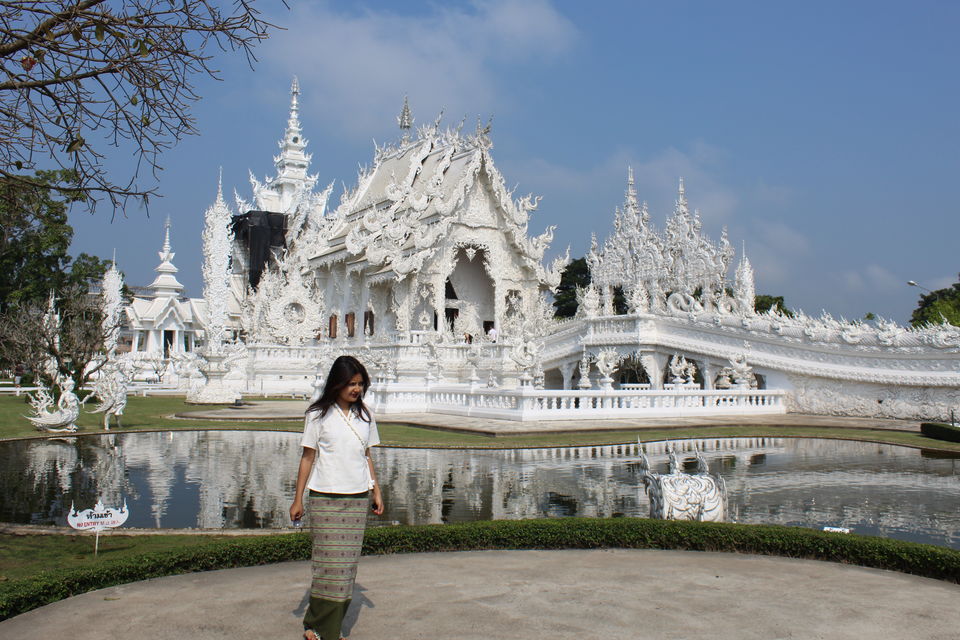 While there is no way this grand structure can come even close to being as significant as the Taj, Wat Rong Khun has been successful in drawing visitors towards Chiang Rai including yours truly!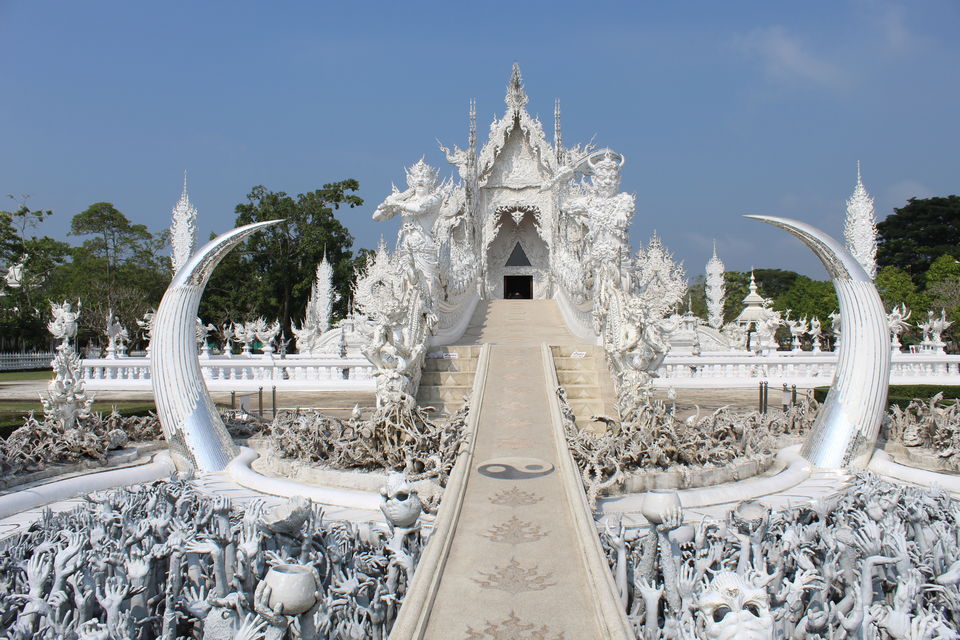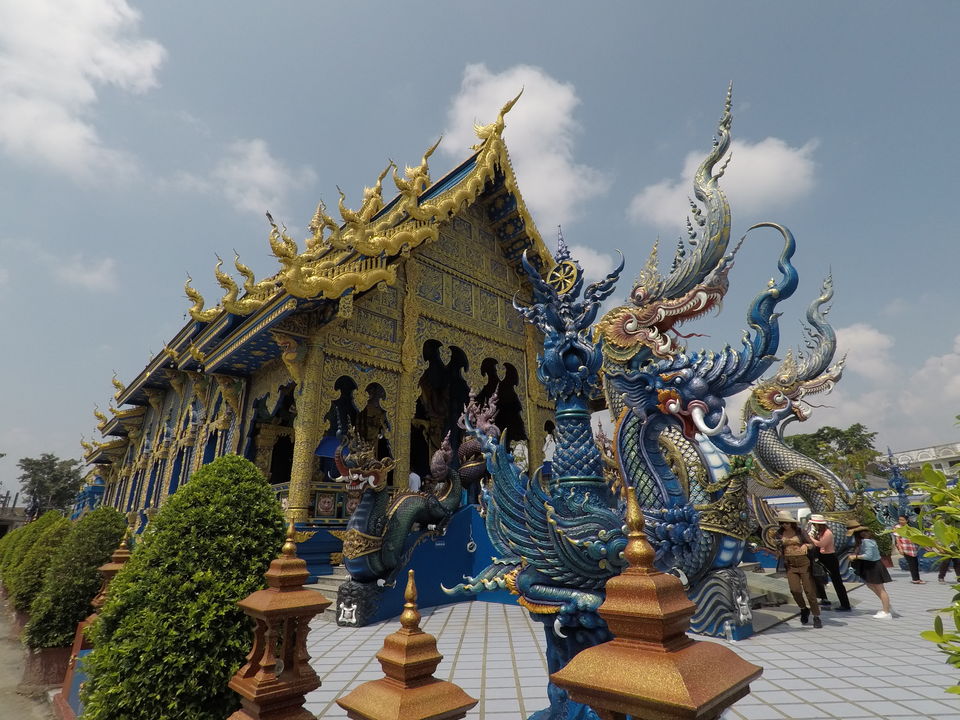 The blue temple is vibrant, to say the very least. It is proof, that Chiang Rai blends modern art with Buddhist history. If the White Temple makes you wonder and is a tribute to the very concept of 'imagination', the Blue Temple inspires.
The walls inside were even more beautiful. Its art and storytelling and a place of prayer.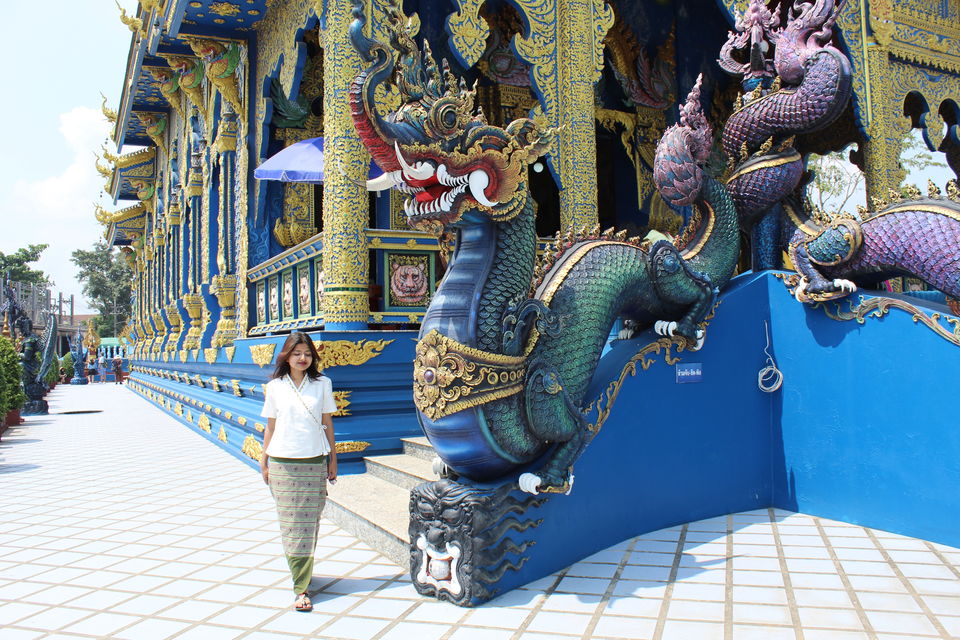 The coconut ice cream that is sold outside the temple, tinted with blue flowers is my favorite part of this visit. It was tasty but sooooooo prettty.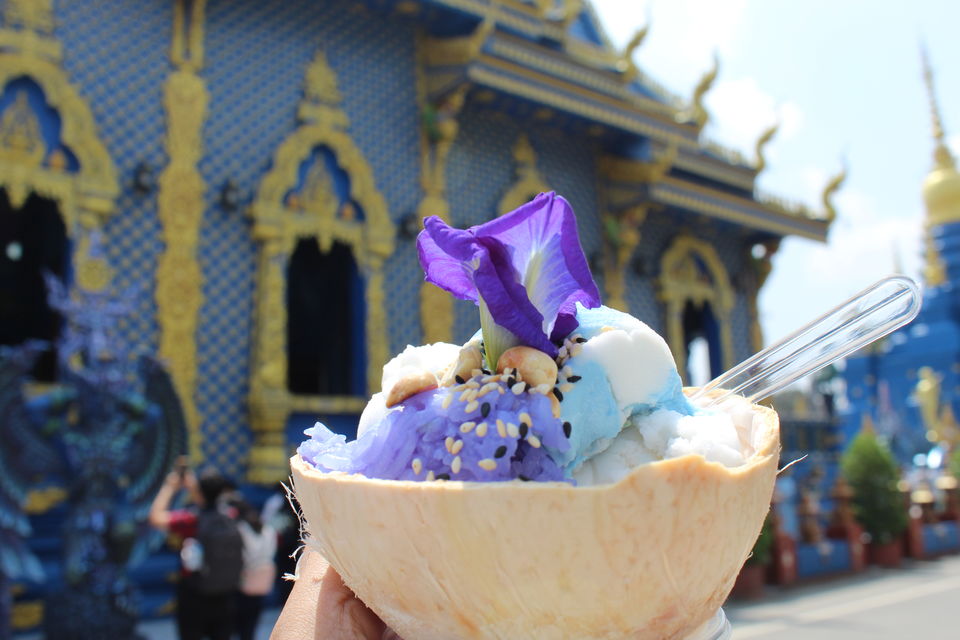 Last one on the list, The Black 'Temple' is not really a temple...
But a museum...
And a very unique one at that. It might not be a place for everyone. If you love art and history and stories - like me, then it's definitely worth a visit.
You might even spot a cultural performance in the grounds!
Imagine a museum full of animal hides, bones, statues and museum of weird and yet interesting artifacts and art. The museum Baan Dam is the artists own house and a shrine to his work.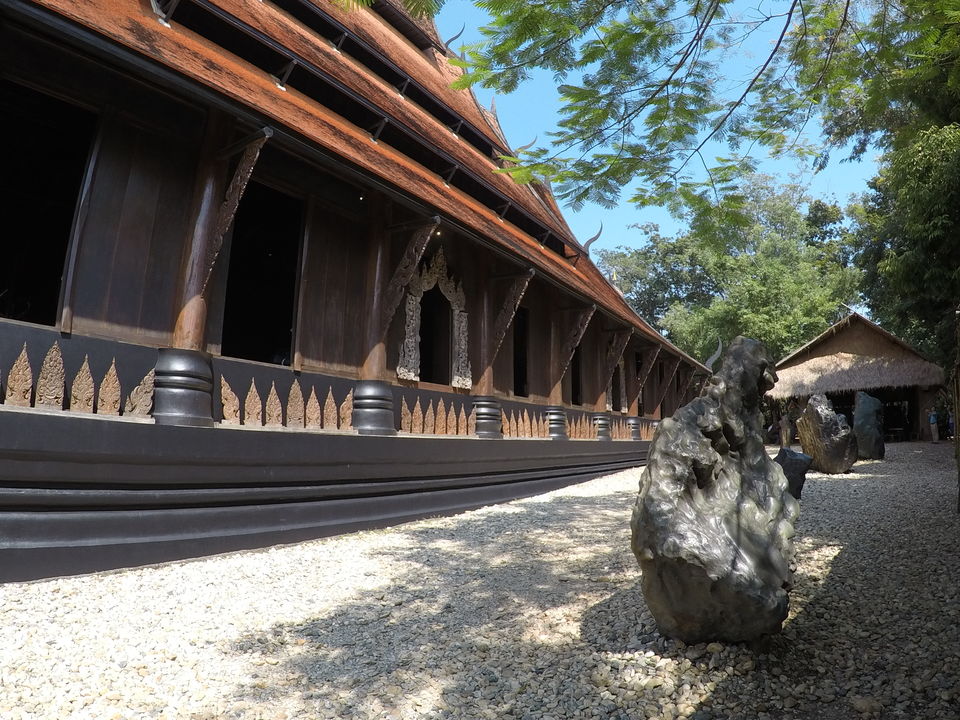 My 'Big 3' of Chiang Rai, made those couple of days interesting, fun, inspirational and even insta-worthy!
I miss heading out thinking about the cool things I get to eat or visit or experience when I travel.
However, till the world feels better...
I guess we can keep daydreaming!