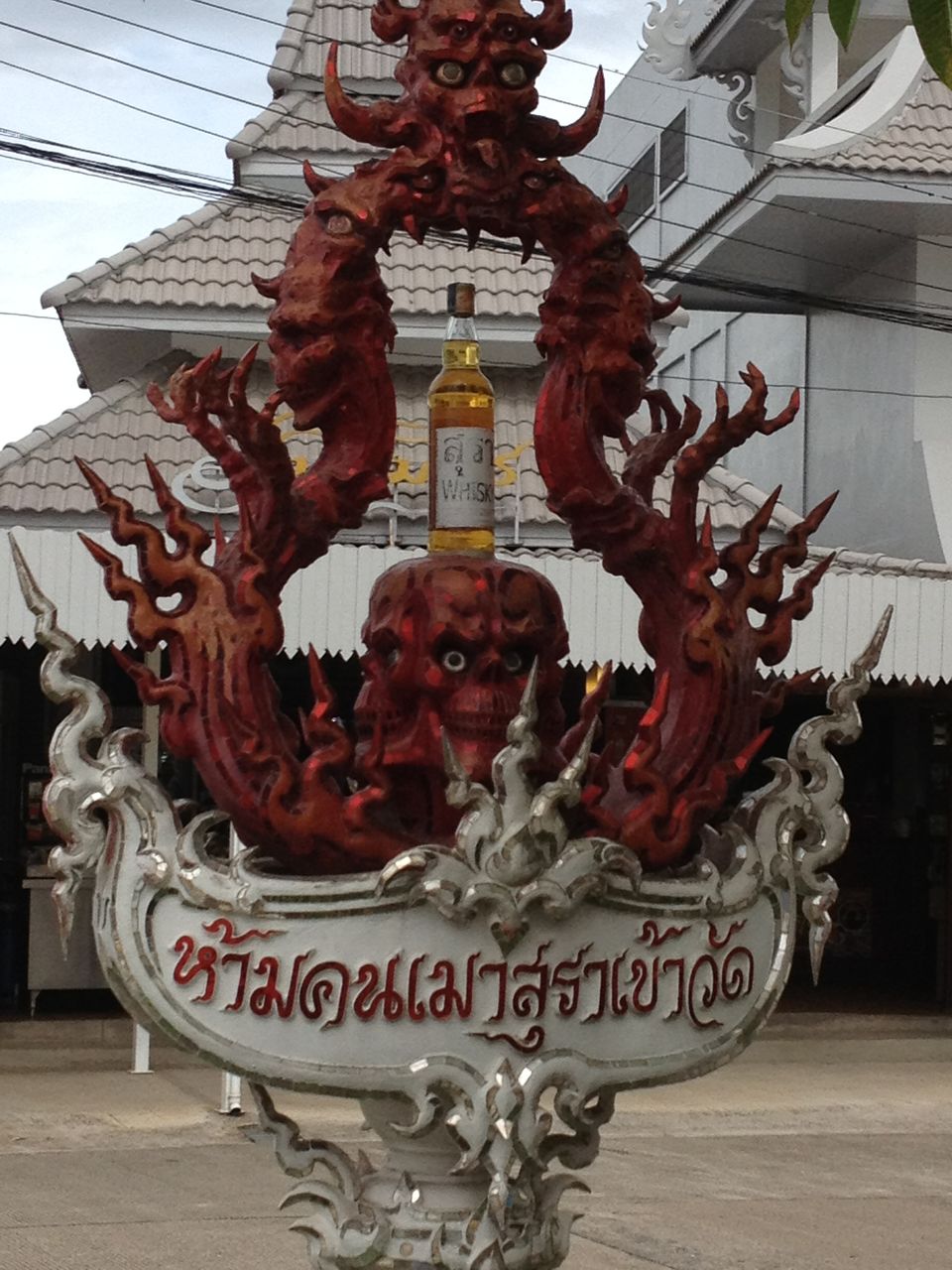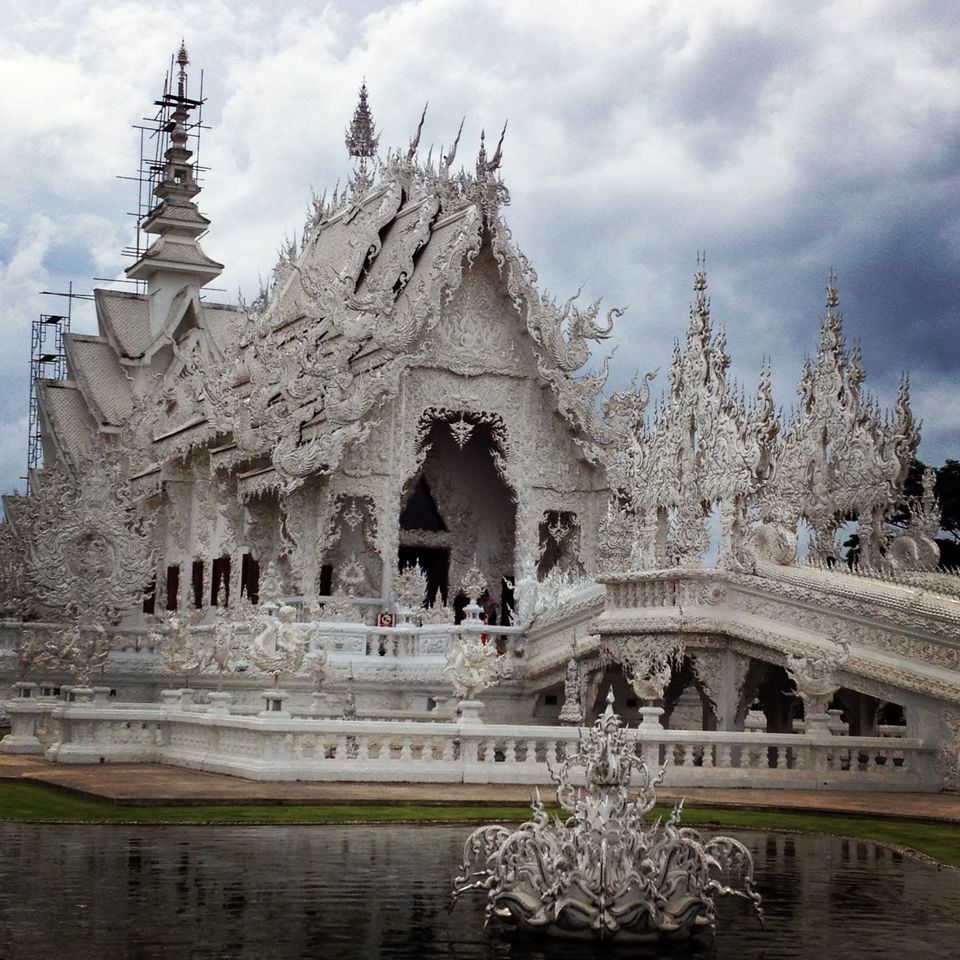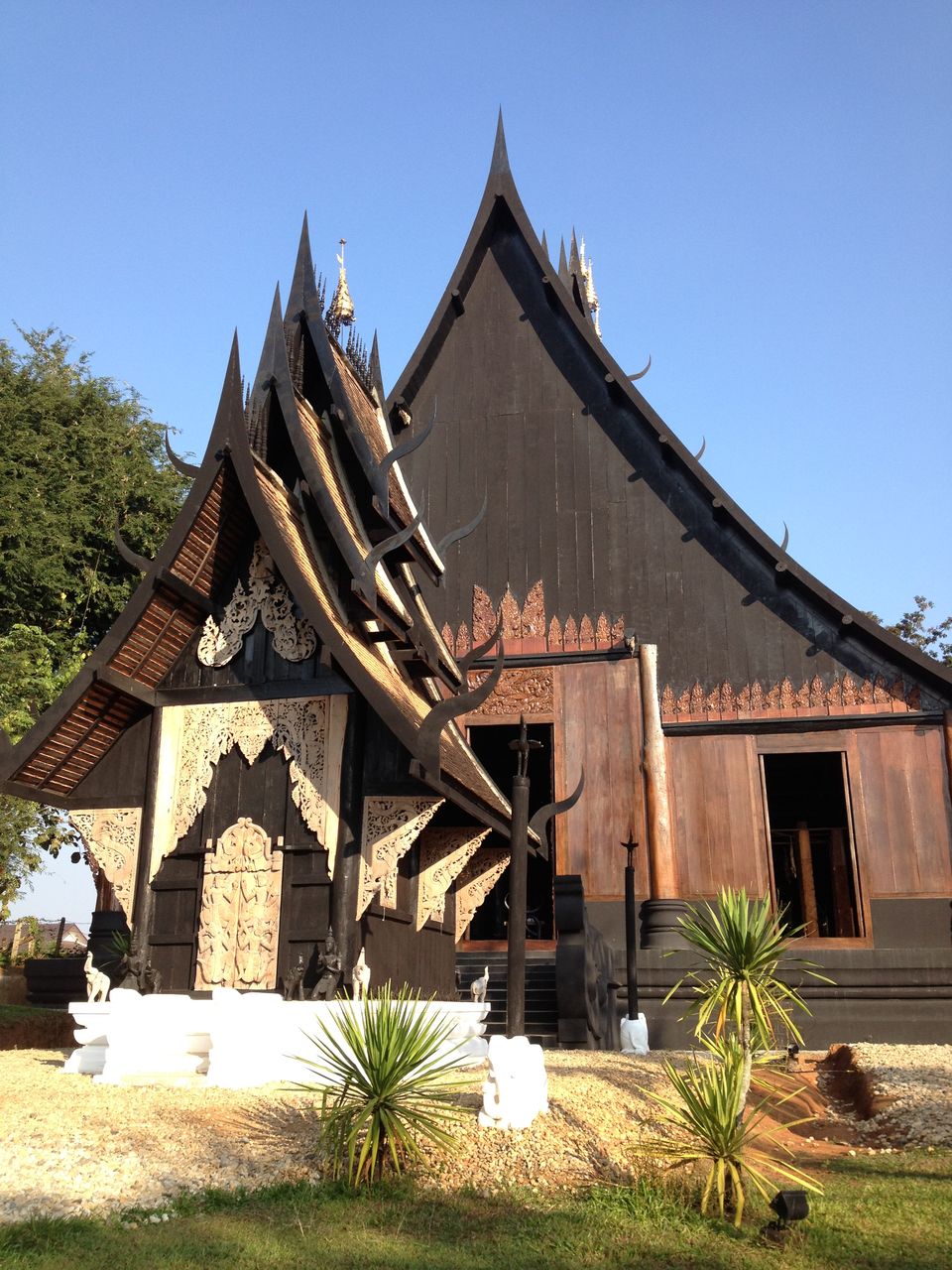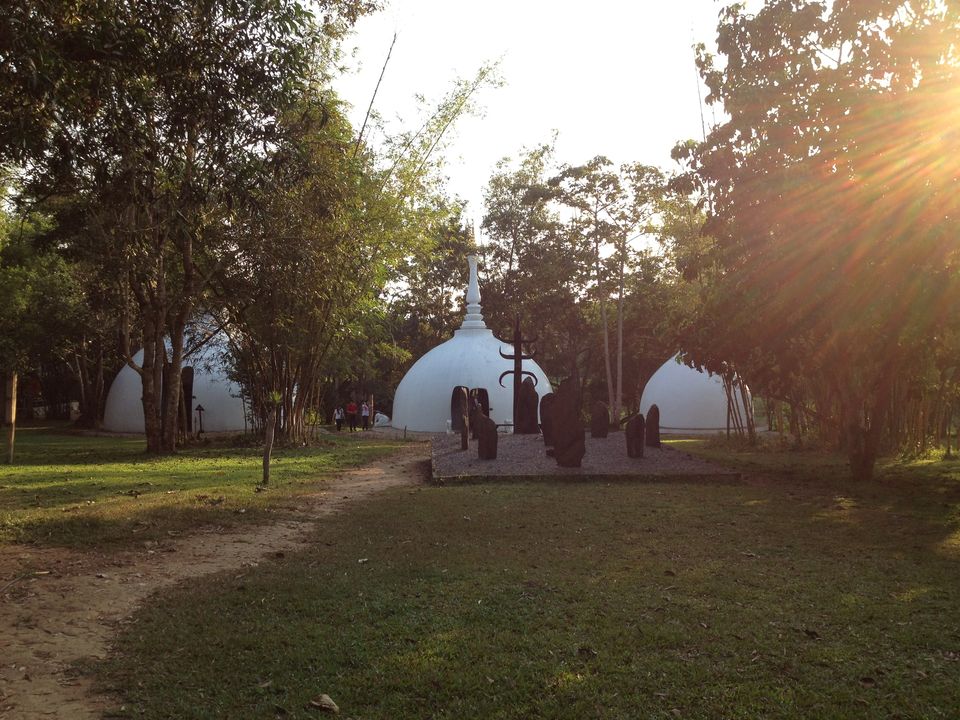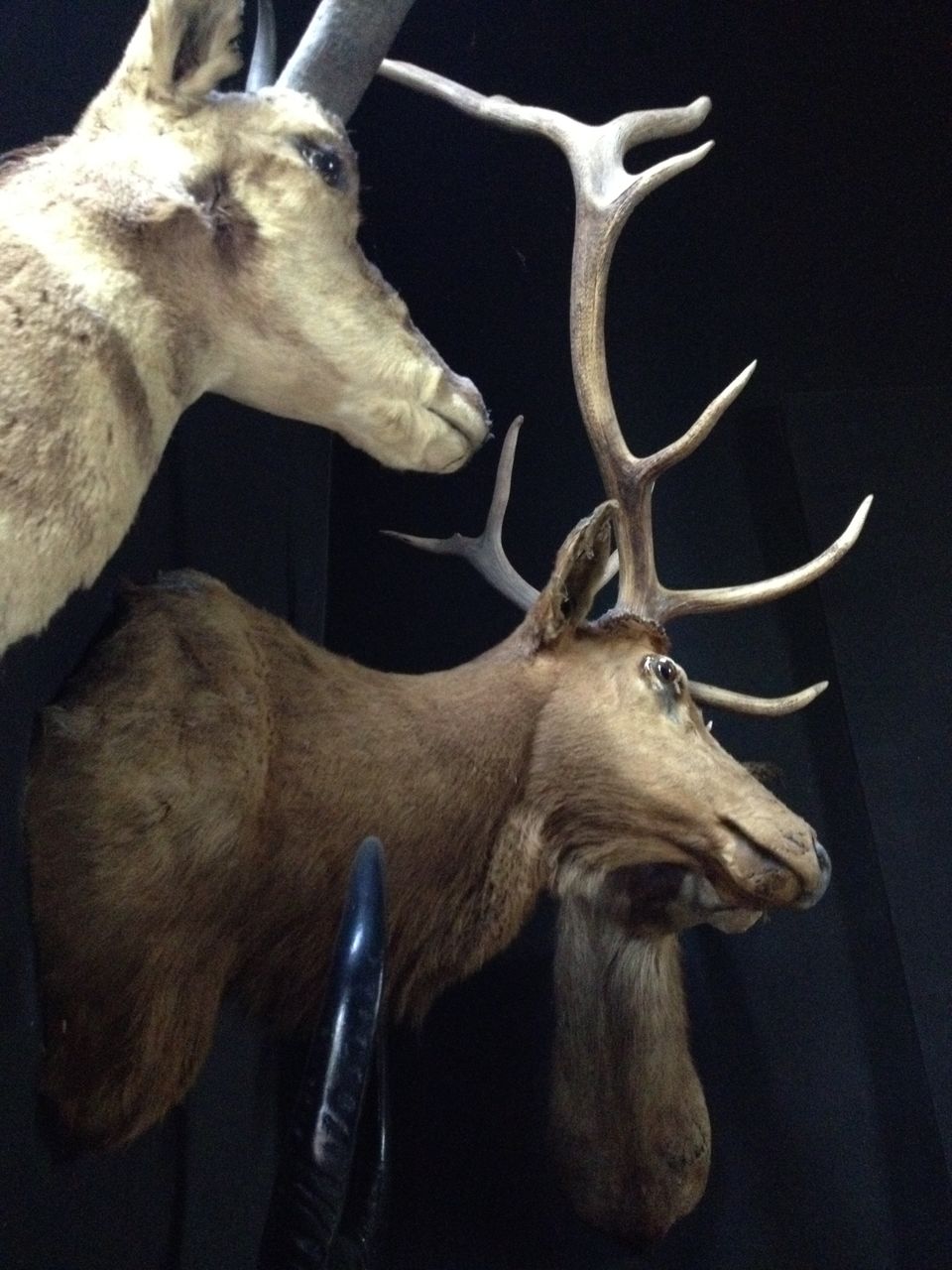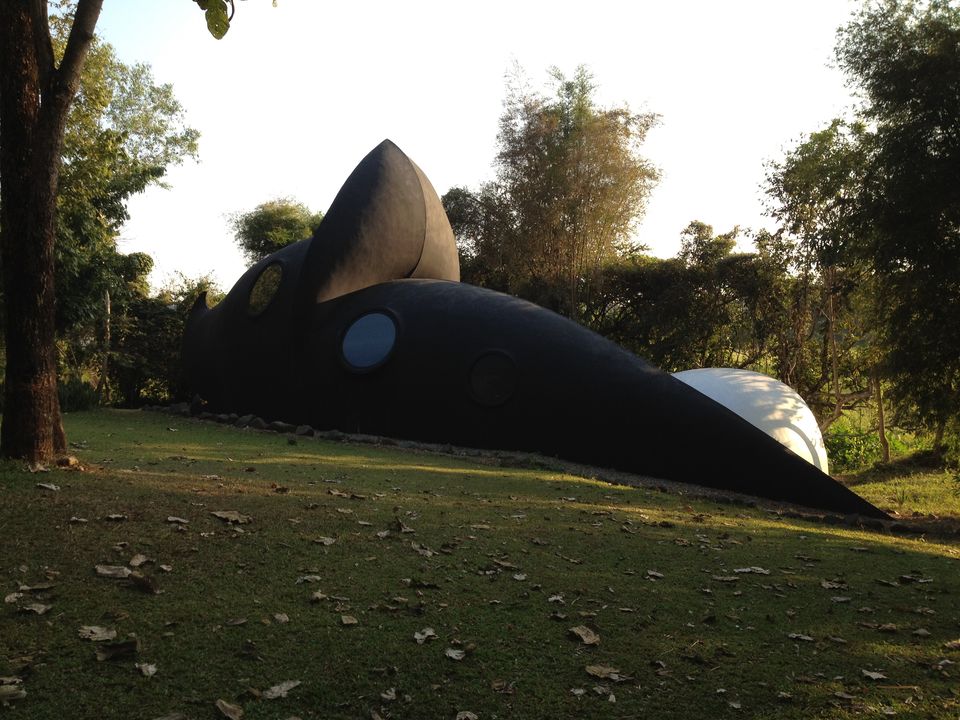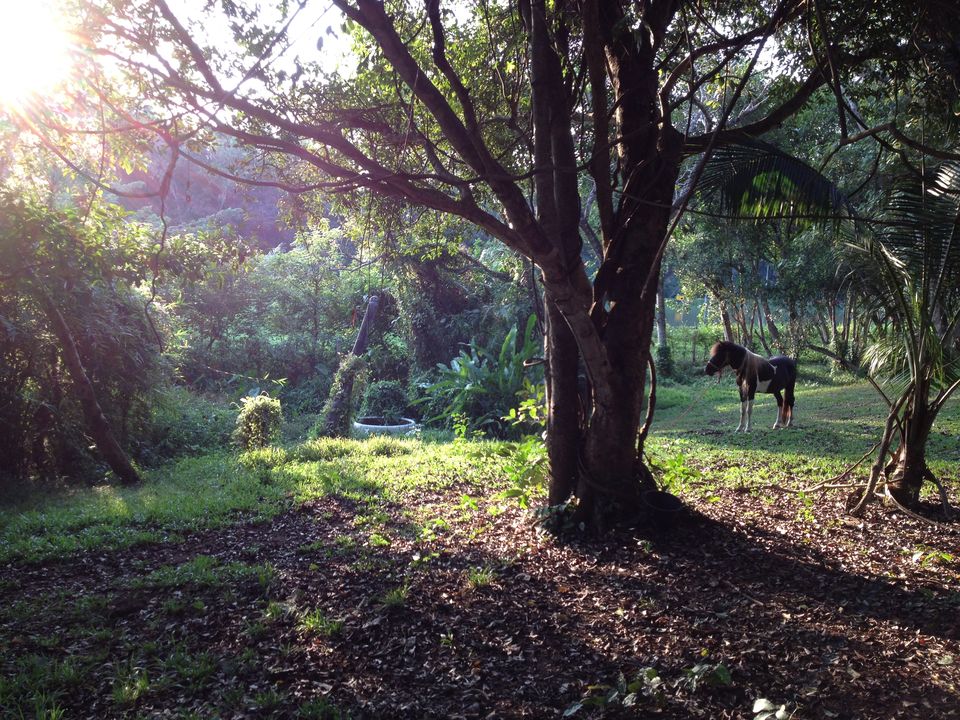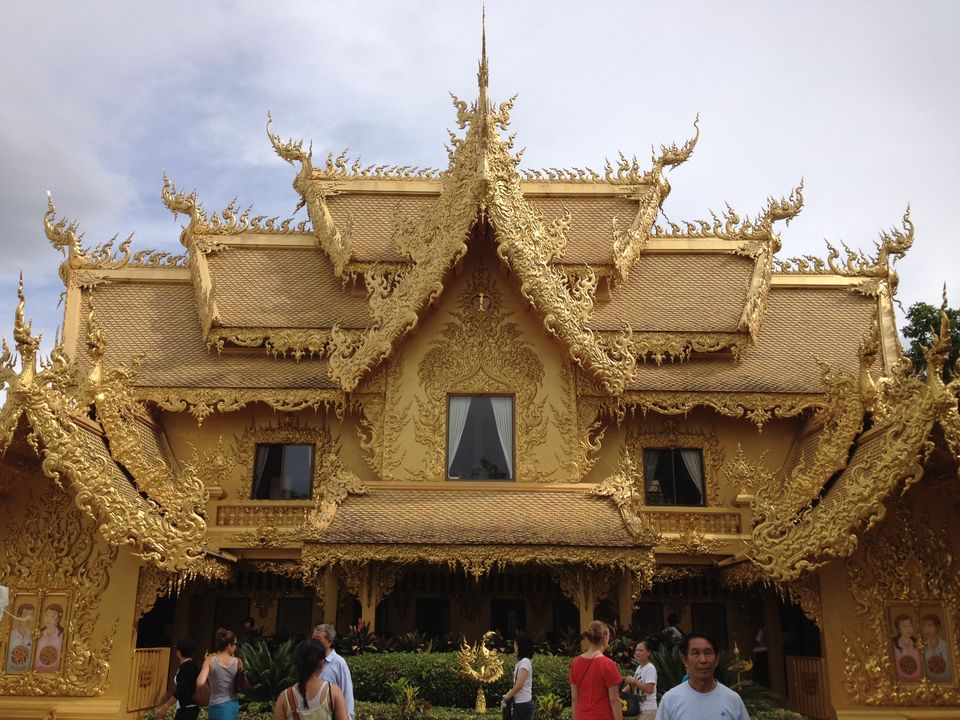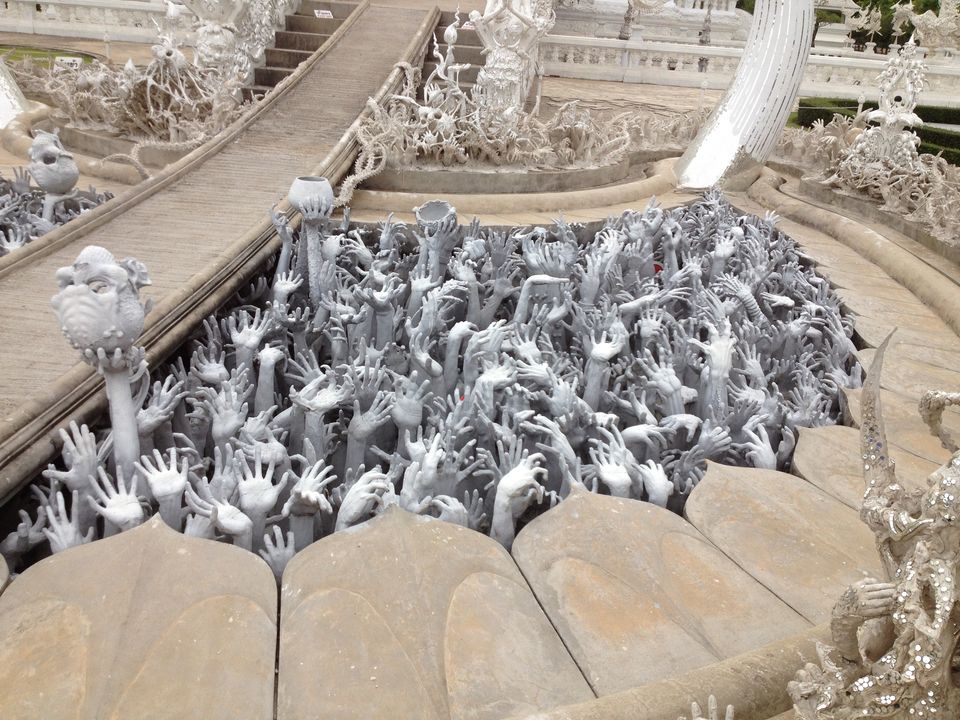 Wat Rong Khun:
Call it a cliche, but I died and went to heaven.  Then I saw Michael Jackson there, so I came back to earth.
One of the main tourist attractions in Chiang Rai, 3 hour bus ride north of CM, is Wat Rong Khun (White Temple) designed by artist, Chalermchai Khositpipat.  Completely painted and carved by hand, the project was started in 1997 and continues to be an art in progress today. Honestly, when I initially stepped into the temple, I wasn't sure if it was satire or a genuine Buddhist temple.  Well, apparently it is legitimate, so be sure to cover your legs and shoulders before entering the grounds or you'll have to borrow an unfitted cloth skirt like me. 
Walking in from the parking area, we were greeted with a bottle of whiskey encased in a demon head.  No explanation needed, right?
There were also some grotesque statue heads hanging from trees in halloween-esque fashion. More oddities to follow.
In contrast, the temple centerpiece is stunningly breathtaking! First laying my eyes upon this brilliance, I stopped dead in my tracks mouth gaping wide open.  I only got to the "O" in OMG.  For a moment, I thought, screw worrying about my afterlife, I'll just come here at death. I have never seen a structure so pristinely white and incandescent.  Walking throughout Chiang Mai and living in Nepal previously, I've had my share of great temple sightings, but this is a wholly distinct experience not to be missed.
Yeah, it's touristy and I'm more of a path unbeaten type of person, but this is an attraction I can stand by.  Interestingly enough, it was both an entertaining spectacle and spiritual experience for me.  The temple is surrounded by a moat filled with colorful Koi fish and just before the grand bridge is a depiction of the underworld.  At first glance, the underworld appears a standard portrayal, but stare at it for a while and you'll get a good laugh (won't spoil the surprise!).
After crossing the bridge and admiring the delicate silver tiling of the white railings, you enter the wat.  A monk sits at the front in deep meditation, while Buddhists carry-on with their prayer rituals.  The spiritual side came from within these walls. (By the way, the surrounding walls are filled with paintings of pop-fiction characters in hell, I suppose.  For example, there is Elvis, Michael Jackson – hence, my opening line – super heroes, pop stars, and more to gawk at!) The meditating monk and faithful followers created a calming, contemplative atmosphere, in which I sat, observed and sought introspection.  The cooling fan behind me was a plus.
One sight I cannot leave out is the entirely shimmering gold bathroom palace.  When I'm rich one day…
A must-see for aesthetic pleasure! Next I'll go to the Black House.
The Black House:
I'm not a huge fan of dead animal carcasses, and PETA would kill people at the sight of this place. The Black House comes from the imaginarium of  Thawan Duchanee, once a student of White Temple artist, Chaloemchai Khositphiphat. His art studies, however, may have spun far awry from Khositphiphat's teachings, hinted at in the name of his project. As much as White Temple is stunning and witty, Black House is ominous and biting. 
Just north of Chiang Rai University and on a soi marked only by the artist's name, lies this massive plot of land containing numerous black wooden houses, a black submarine, and 3 white pagoda-style bubbles. Carcasses and skins drape the interior of the dark entrance hall and you'll love the snakes! Smaller wooden houses are spread around the land and even bathrooms are heavily garnished in Duchanee's twisted visions.
Phalluses are ever-present and come in all sizes and shapes. He must have been an 8% child (Superbad). Bones just seem to be throne about or decorated around a particularly ugly piece of taxidermy. Antique rifles were showcased outside amongst a heap of wooden furniture. Basically everything is black and dark brown, except for the perfectly manicured green lawn and rock gardens and 3 oddly placed white bubbles.