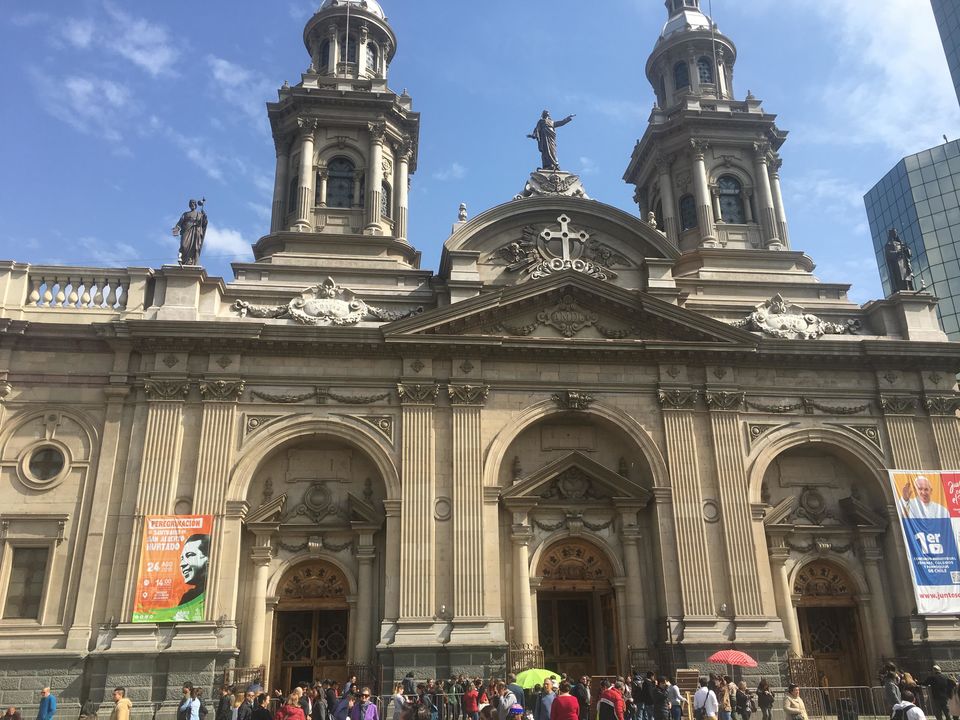 As part of business trip, I travelled to Santiago, Chile in August 2019 and got a weekend to spend in this beautiful country. This was my first South American country and the first Spanish country so I was excited for the experience, with mild trepidation for difficulty in understanding language and availability of vegetarian food. However, what is travel if not an adventure!
General comments: My all Uber rides were spent sitting silently, dinners were packed sandwiches from grocery store, and even Subway didn't help with vegetarian food as lack of translation and language made difficult discovering any vegetarian food were there one to begin with. I didn't find food particularly palatable there. Inner city and public crowd was more similar to India than Europe/US including roadside stalls and vendors and open food. I visited a grocery store and was surprised to see armed policeman inside as permanent guard. Didn't expect store theft to be such a huge deal requiring such measure!
First thing I observed after landing was sheer number of skiing kits in luggage conveyor belts of arriving airlines. Perhaps because of season, or just because it's Chile, number of people coming for skiing was disproportionately high! Second thing I noticed were multiple very severe looking warning signs about carrying ANY kind of food item in the country. I am not unfamiliar with strict requirement of not carrying animal and vegetable produce in USA - including personal incident where Customs officer threw my airline given apple, and questions about carrying sambar powder by Customs officers when they see Indian looking people! Even when internet had warned me enough not to carry even packed food, the sheer severity of this was surprising. There was screening of every single luggage and sniffer dogs patrolling around to the extent that a single flaxseed in my large luggage was caught and my bag was marked for inspection! (By the way, no Visa is needed for Indians if having valid US B1/B2 Visa).
I realized hardship of language in the very first interaction of finding taxi to drop me to the hotel. I didn't expect that not even one word of English will be understood even at International airport, where sheer necessity of business should force employees to adapt to global language. Broken English and large gesticulations later, I got into my taxi and was driven about half an hour to my hotel. On the way, country didn't seem much different than USA in highway infrastructure.
Thankfully, hotel reception staff was fairly conversant with English if not housekeeping and restaurant staff. Google Translate app didn't help as much I would have liked: text discovery (from live image) and translation takes 30-60 seconds which makes any practical use impossible. Finding vegetarian food is difficult, if not impossible, as I discovered later that day during lunch with my work colleagues. Thankfully they acted as my translators. While Chilean Peso (CLP) currency is weak, with 1 USD = 700 CLP, everything is fairly expensive, roughly half as in USA. Even water isn't free in restaurants!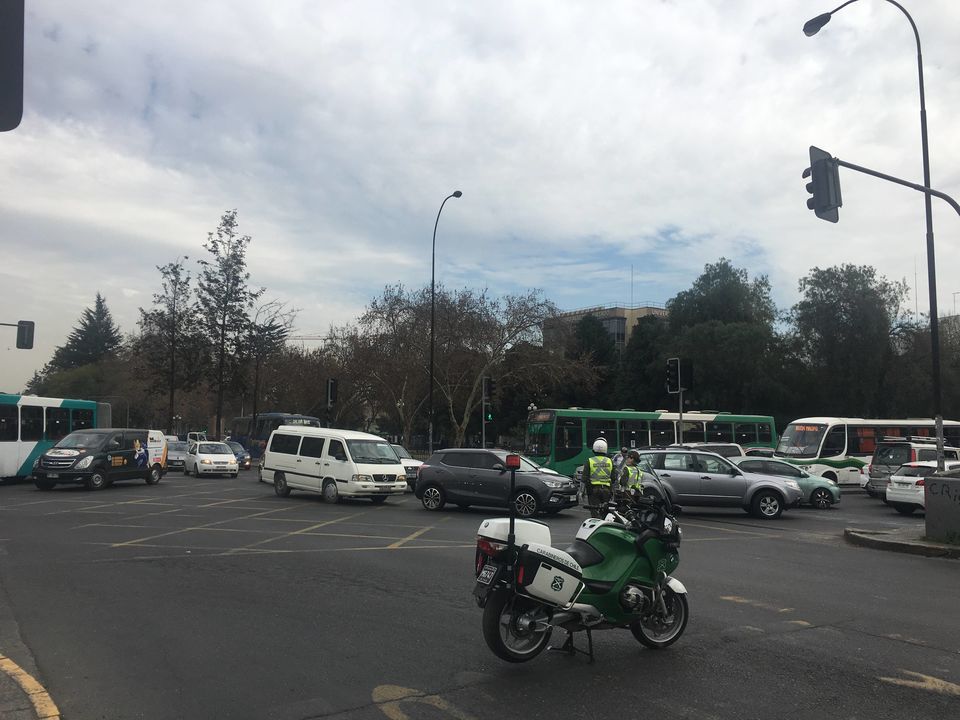 Saturday morning, I took Uber to La Moneda Palace as I had mapped out nearby prominent places and I primarily wanted to walk around doing free sightseeing and not spend a lot of money. From there I primarily covered nearby places - key ones being Constitution Plaza, Metropolitan Cathedral, Fine Arts Museum, and Bellas Artes Metro Station.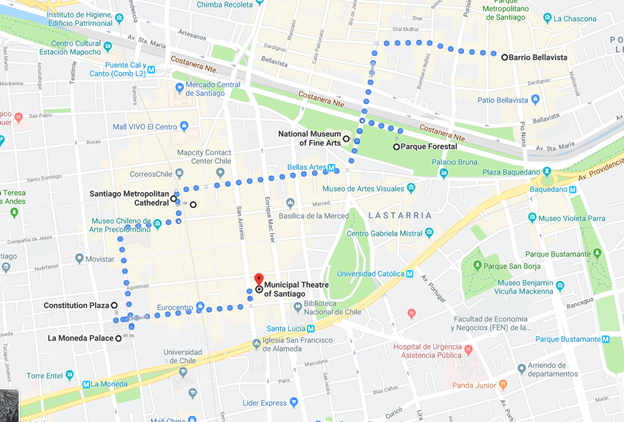 That day happened to be UNESCO Culture day or some such, and I caught glimpse of large parade of dancers in traditional dresses displaying multiple cultural dance forms of Chile's Spanish past and present. Rest of the day was spent walking around, enjoying tourist and non-tourist public places to absorb the local culture.
Next morning, I went to number one tourist spot in the city, Cerro San Cristobal Holy Hill, where I rode my life's longest Gondola ride and inclined train ride! Ticket was fairly expensive with about Rs. 5000 but then, it was an interesting experience.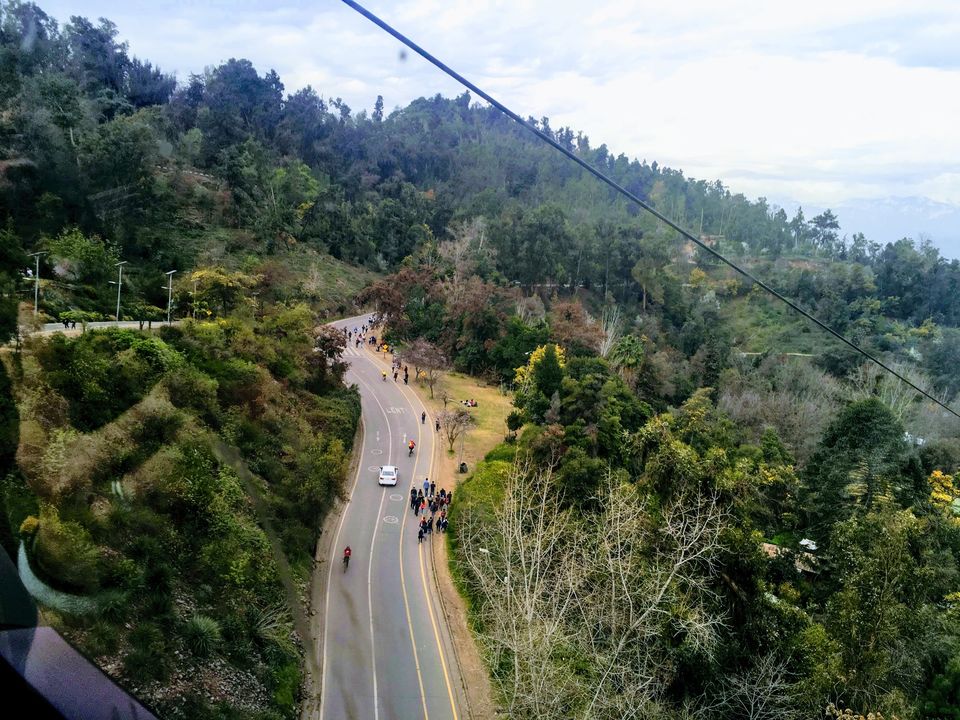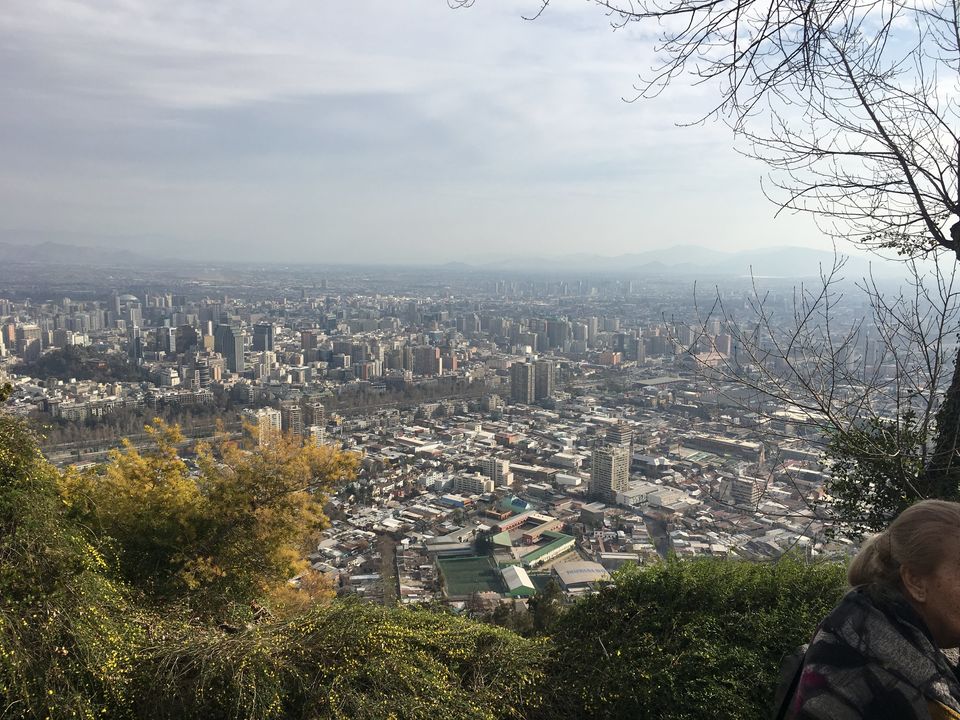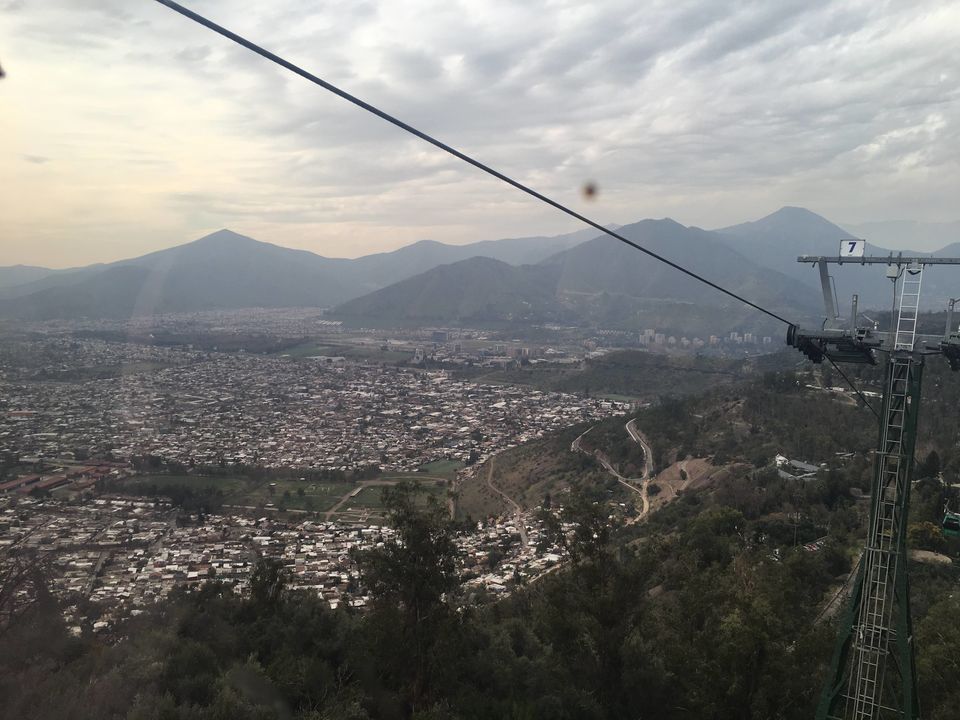 Last 2 days were busy in business work and I departed Tuesday evening.
Uber ride to airport drop was an memory in itself. Driver picked me up at hotel - luggage in the row - with destination entered in the app as airport, and decided that I wanted to go to cargo hold. My attempts at giving him direction and reading road signs didn't work, or perhaps it was his first trip to airport, for I cannot comprehend why would default drop be cargo hold and not a passenger terminal for clearly a foreign national outside a prominent hotel carrying passenger baggage!