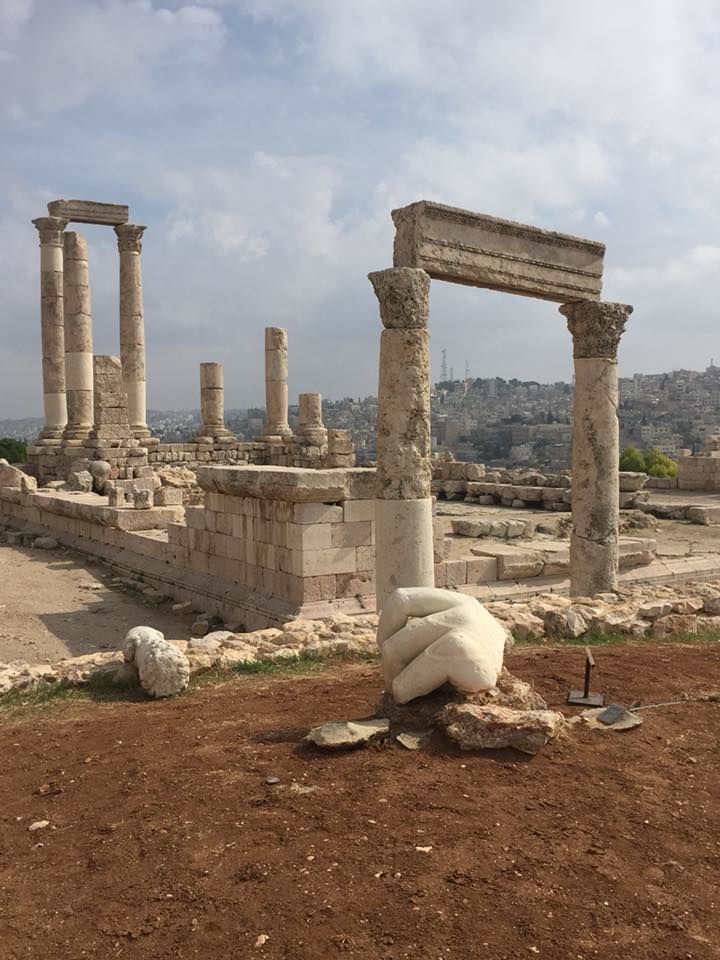 A much-needed guide that answers all your questions if you're considering a trip to Jordan... which you must!!!
So after a month long research and lots of Q&A on various online portals, friends with prior travel experience and numerous embassy calls, I made my trip to Jordan with a few uncertainties. However, I successfully managed to do all that I had set out to and more. Although I felt like there isn't enough information online to quench your curiosity or rather clear you dilemmas before you go so I decided to pen this article to help anyone who might find this information useful.
For an Indian traveler, as usual, a visa is always an issue. Well, not necessarily issue per se for everyone, but as you might already know, I HATE PAPERWORK. My ranting about that is fairly consistent. Ok so here go some answers to common questions I came across while doing my research;
1) Can Indians get a visa on arrival for Jordan? Kindly explain the standard procedure?
Indians can, fortunately, get a visa on arrival in Jordan. It costs 40JD and is fairly easy. Initially, there used to be a mandatory rule of carrying $1000 in cash on the person for obtaining this visa. However, that rule has been waived and now you can enter scott-free. Who carries that kind of cash in this world of plastic and virtual money transfers?! All you need is a return ticket and a hotel booking to get that visa stamp which takes five minutes. So, go worry free.
2) What is the currency used there and can I exchange rupees?
First of all, the JD i.e Jordanian Dinar is a closed currency. One can only exchange U.S dollars there. They might accept Euros or Pounds in some places but mainly you're better of with U.S dollars. The airport exchanges all these currencies but as you all probably know, airport exchange rates are fairly high. I would suggest for you to go to a normal money exchange center and exchange your dollars. There are many all over Amman. For every $100, you should get around 70-71JD depending on the town and place. Yes, it is on the higher side. Since it is a closed currency, I suggest, you only exchange small amounts as you need or worse case, re-exchange back to dollars on your last day out. Jordanian Dinars won't be accepted anywhere else.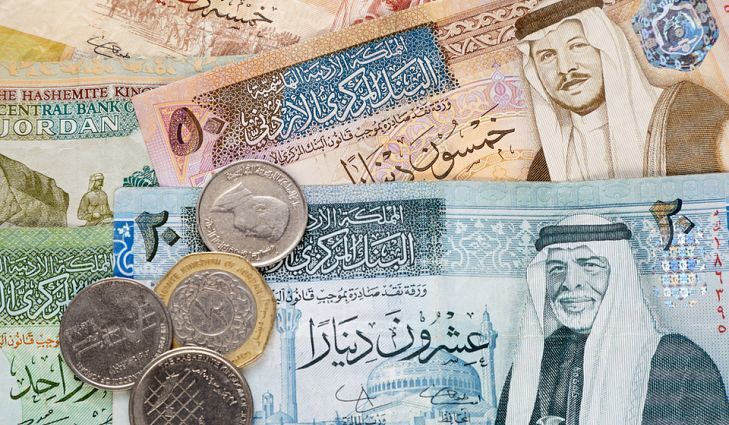 3) Are there vegetarian food option? How is the food in general?
Oh, the vegetarian food is next to impossible there and staunch vegetarians should definitely carry some snacks along with them. I don't mean to say that you won't get a Margherita pizza at a Pizza Hut or some french-fries at a McDonalds but you get the gist. Felafel is very popular there and that is vegetarian but I must mention that it tastes nothing like what we get back in India. The issue with Indian taste buds is that we are used to some spice, salt, hot food and most important of all, service! Self-service makes us queasy... sad I know, but true. When cold cut vegetables and yogurt is placed in front of us to eat with cold Pita, it somehow loses taste and charm for me. However, Hashem restaurant in downtown Amman had pretty yummy felafel, hummus and baba ganoush.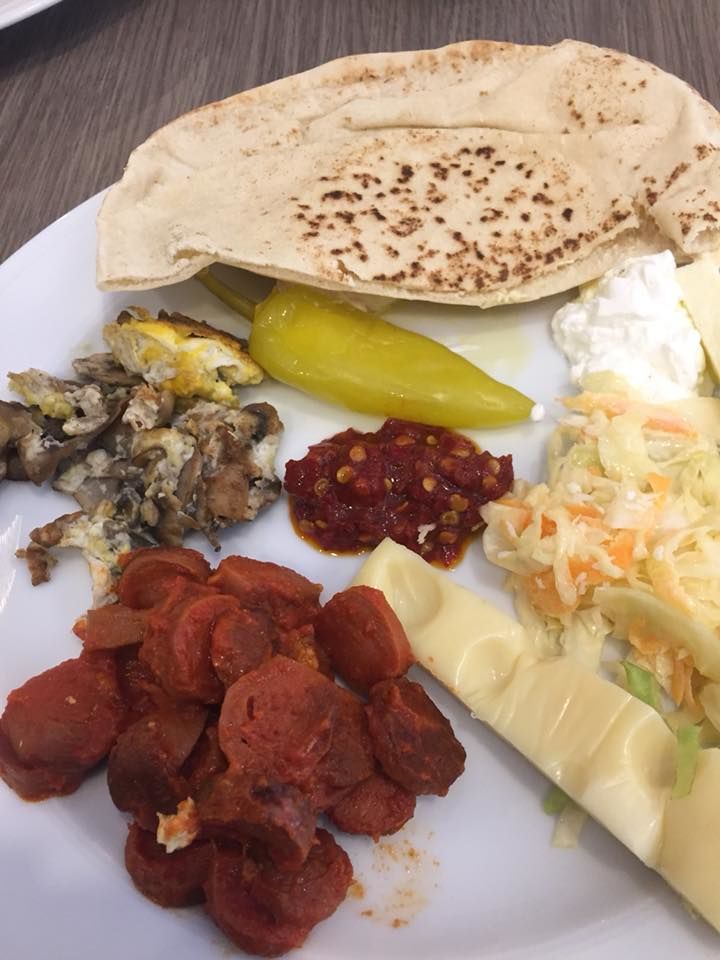 Meat lovers don't have a problem as usual and the shwarma and their rice dishes with meat are pretty tasty. 'Mansaf' is a local food that comprises of rice, cheesy yogurt gravy and a piece of lamb meat marinated from that same gravy. I quite liked it but also found it bland. They did have a fast food felafel sandwich that was extremely delicious of a food cart in Rainbow Street in addition to some other yummy fast food treats. Overall, I didn't love the food nor did I hate it. Next time around though, I would do it differently and a mini-bottle of Sriracha would go a long way! ????
4) Is Jordan expensive?
To this, I will say, hell yeah! Considering the currency conversion rate, it is definitely one of the more expensive countries I have visited. Especially when you're a tourist, the entrance fees, taxi commute, transfers, driver tips, etc. become very pocket pinchy but then again, once you have the travel bug, that pinch is something you get used to. With the Rupee being what is it, we're used to practically everything being expensive. One must do for any tourist is buying the Jordan Pass. It covers a lot of attractions and even waives off the visa fees. This is a was of the Jordanian Tourism Board to encourage visitors.
5) Is language a barrier?
Language is one of the bigger issues I faced in Jordan. Only touristy areas have English speaking people. Other than that, it is extremely difficult to communicate. Even the drivers, guides, etc. who speak English, speak very basic and conversation isn't as comfortable. Ever so often you find yourself asking one question and being answered about something completely else! It is both frustrating as well as amusing. However, with more tourism and worldly awareness, the younger generations are getting there slowly and steadily. My tip would be to stick around in downtown and visit popular restaurants as they are more privy to tourists and chances of English speaking locals is higher.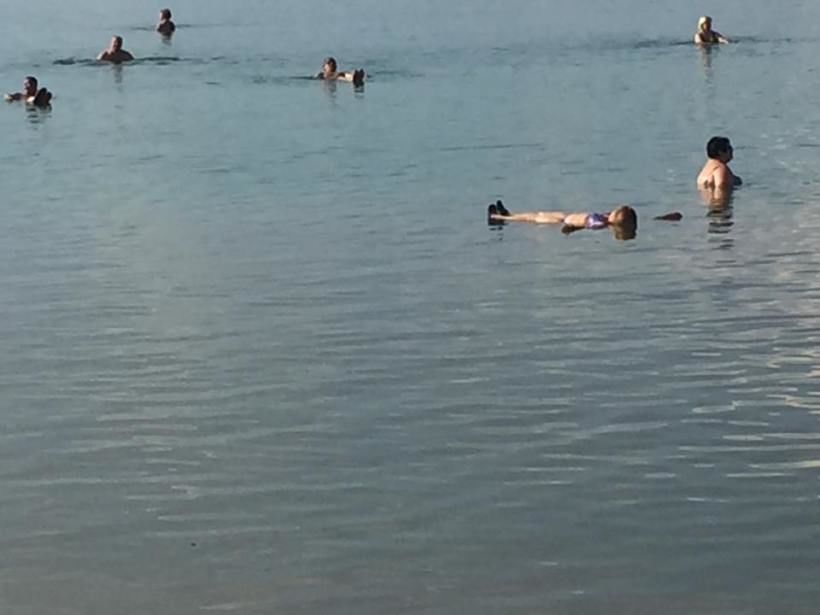 6) What is a good time to visit?
For me, considering my hot and humid climate in Mumbai, anytime that isn't summer works. I visited in November during Diwali and the weather was perfect. It was around 19-25 degrees Celcius in the day and about 13-18 degrees Celcius in the night. The days were sunny and with the hikes at Petra and Jerash, there were times I was also hot and sweaty. A proper jacket is good enough to keep you comfortable and its a pleasant change from the hot and humid weather. You breathe in fresh air and its also great for the skin! ????
7) What kind of a traveler is well suited for Jordan?
ALL KINDS. It has everything for everybody. I would definitely recommend this country as it is rich in culture, tradition and has some of the most breathtaking archeological sites in the world that date back to the second century. The capital Amman, is a city with not that much appeal but once you have visited the lowest point on earth i.e Dead Sea and floated in its salty waters, hiked through the gobsmacking towering canyon caves that open out into the Treasury at Petra or even gazed in awe at the starry skies from your luxurious tent at Wadi Rum or taken a swim in the Red Sea, there is just about everything for every kind of traveler. Family, friends, couple or solo, Jordan is a must. I would go back in a heartbeat.
8) Is Jordan safe?
I found Jordan to be one of the safest countries. The people are very nice, friendly and willing to help. I think I have had good experiences in most places I've traveled to. People are more welcoming of tourists everywhere. From my hotel reception staff to my driver who took me everywhere, people were friendly and went out of their way to make sure my trip was hasslefree and fun. Safety wise, I would absolutely recommend Jordan.
9) What is Jordan known for? What can I see/buy/do?
Extremely archaeological in its display, Jordan has some marvelous sites to visit. The lowest point on earth, The Dead Sea will leave you invigorated and slightly sore after you're done floating in it. One of the new seven wonders of the world, Petra, will leave your jaw still on the floor even after you're back home. A starry night glamping in Wadi Rum will leave you hypnotized and the deep blue of Aqaba will render you speechless. Jerash, Amman Citadel and the amphitheater are also gorgeous. I am trying to keep this short, but Jordan is a visual wonder of the world!
What it is known for, other than its wonderous sites is their intricate mosaic work. Needless to say that it is expensive, but their mosaic work is beautiful and creative with the tiniest of details being taken into consideration. It attracts all types of people - students, teachers, collectors, suppliers as well as manufacturers visit Jordan so that they can indulge in this glorious and ancient form of art. One will also see a lot of it used in the sites.
After addressing the basic questions I had and a few others that were thrown my way, this is a simple pre-travel tips guide that I thought might be helpful to my readers. I would suggest that it would be a great experience to step out of your comfort zone and visit unusual and exotic places every now and then. Rich is travel is rich in life! On a side note - Don't believe every random article you read on the internet. I usually read personal blogs to get my information right and I suggest, so should you. This right here is first-hand as well as updated information!
P.s - I will be penning down a blog article on my trip to Jordan soon. Until then... Happy Travels!