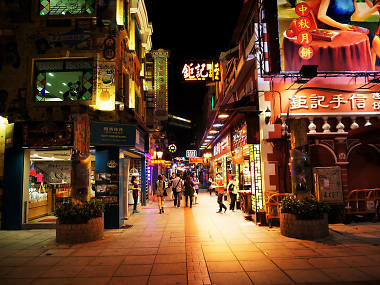 Hi Guys! I have never been to Macao, but after so much of research, my urge to visit this beautiful city has grown to maxim,and has now made Macao enter my travel bucket list. Being a travel junkie, I love diversity and have hence enjoyed visiting a lot of places in South Asia. Macao is thus a delight when it comes to cultural intersections.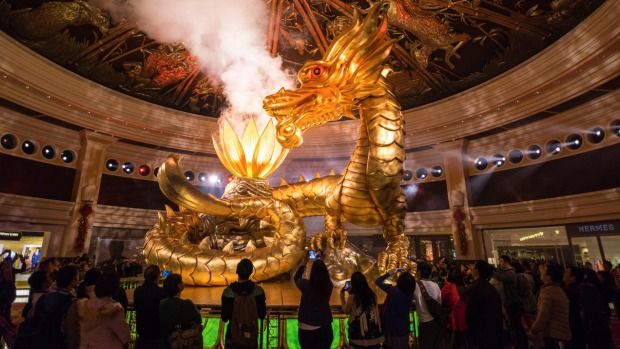 So, looking past casinos, five-star hotels, and the Grand Prix, here is my list of top 20 things that I will definitely go for, when I am in the Vegas of the East.
20. Enjoy the Chinese and Portuguese cultures jostling each other.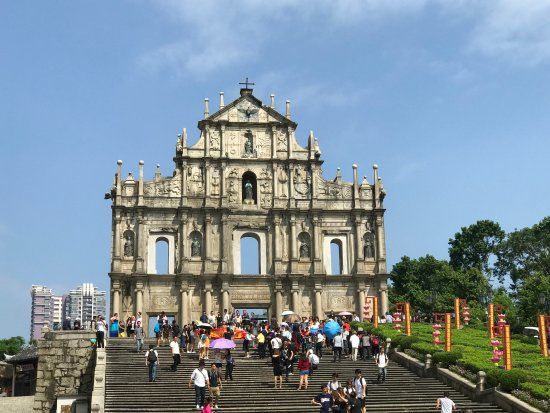 Macau, a former Portuguese colony for over 400 years, shares its semi-autonomous status and East-meets-West vibe with Hong Kong. My love for this individual culture and history lures me to visit Macao. Despite of being in Hong Kong, it doesn't taste or feel like that and has its own relaxed charm.
Visit Macau's Historic Centre which is a collection of over 20 historically significant landmarks – covering religious structures, public squares, and military barracks.
19. Savor scrumptious traditional food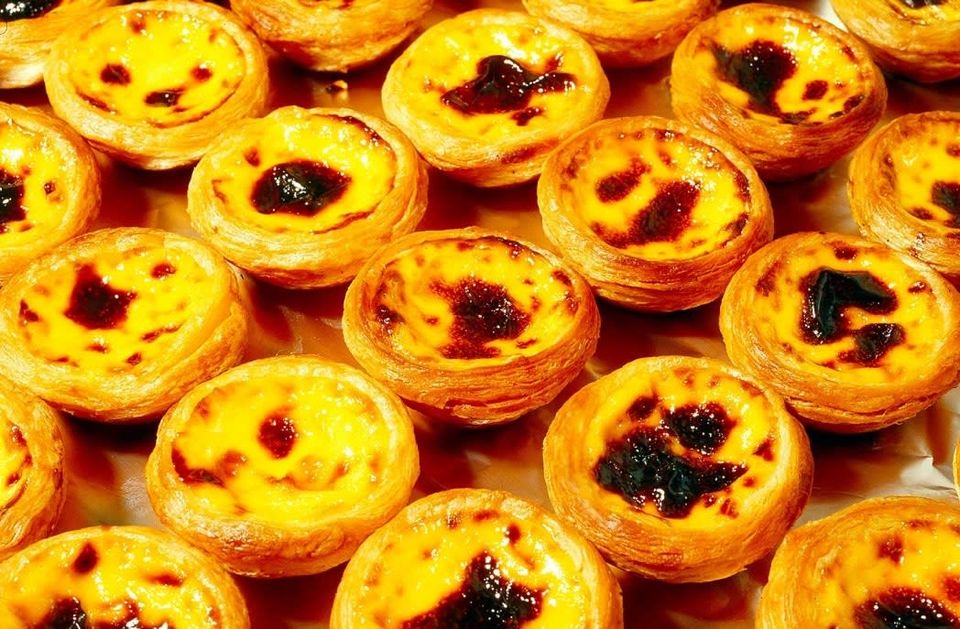 When you're hungry, you could choose among the Chinese dim sum, pastéis de nata (Portuguese egg tarts) or Macanese minchi (ground meat stir-fried with potatoes) to fill your stomach. Salt fish cakes, Almond cakes, Dim sum, Macanese-style prawns, Shrimp roe noodles, and Black garlic chocolate are signature dishes that are a must try.
18. Enjoy the World Class Family Drama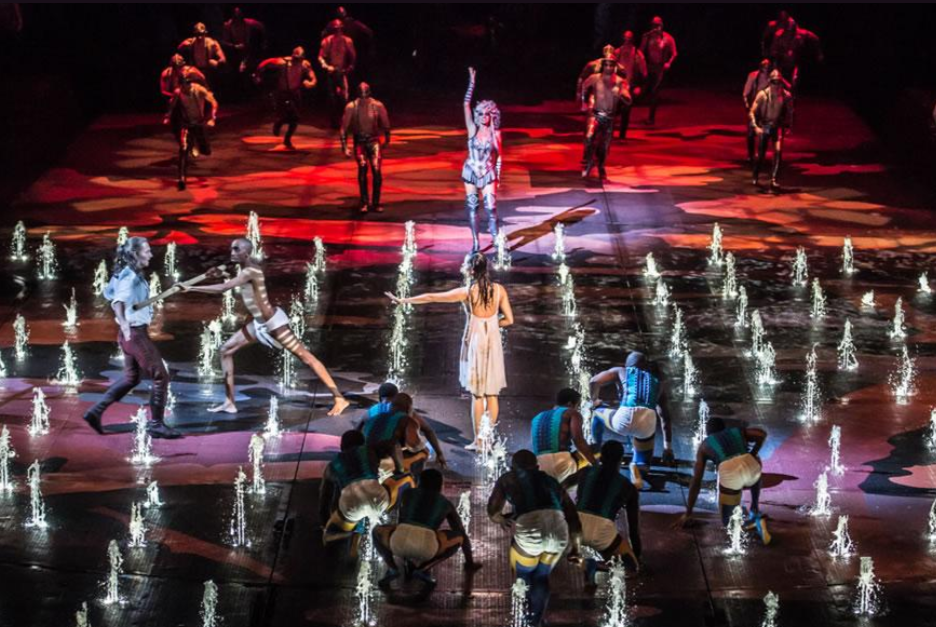 House of Dancing Water (HoDW) is a world-class, family-friendly performance that will have you highly entertained 90 minutes. The performance remains high-calibre and offers great entertainment value, the likes of which you would expect of the best shows in Vegas, Broadway and the West End.
17.Shop till I drop!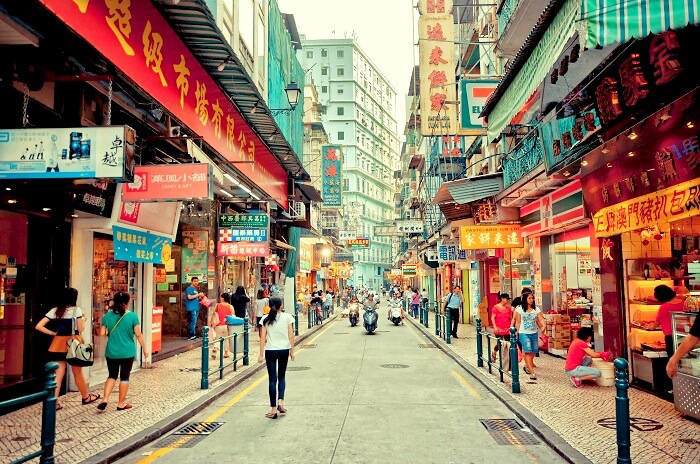 When it comes to shopping, this Macao-n experience alone can be a valid reason to not miss out on this town. Due to its free-port status, this place has become a paradise for shoppers, and it has something for all travelers with varied budgets. From the large malls to cheap street shopping, the shopaholics can get a good deal without burning a hole in their pockets while shopping in this magnificent town. Some places to shop at Senado Square Area, Taipa Flea Market, Lin Kai night market.
16.Get awed by the City of Dreams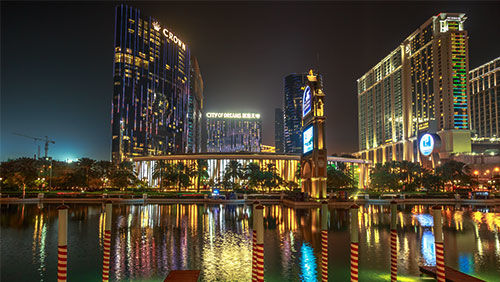 Located in Cotai, City of Dreams is a hi-tech and glittering entertainment zone and very popular among Macau tourist attractions. The nightlife here is just amazing with sparkling casinos, dazzling discotheques, posh pubs, exquisite clubs, amazing live performances, stylish accommodations, fine dining restaurants of global cuisine and designer brand shopping. You cannot miss the Kids City, Club Cubic, Vquarium, Crown Spa, Rock Spa, Isala Spa and Hard Rock Hotel Game Area.
15.Hike up the Guia Fortress (including Guia Chapel and Lighthouse)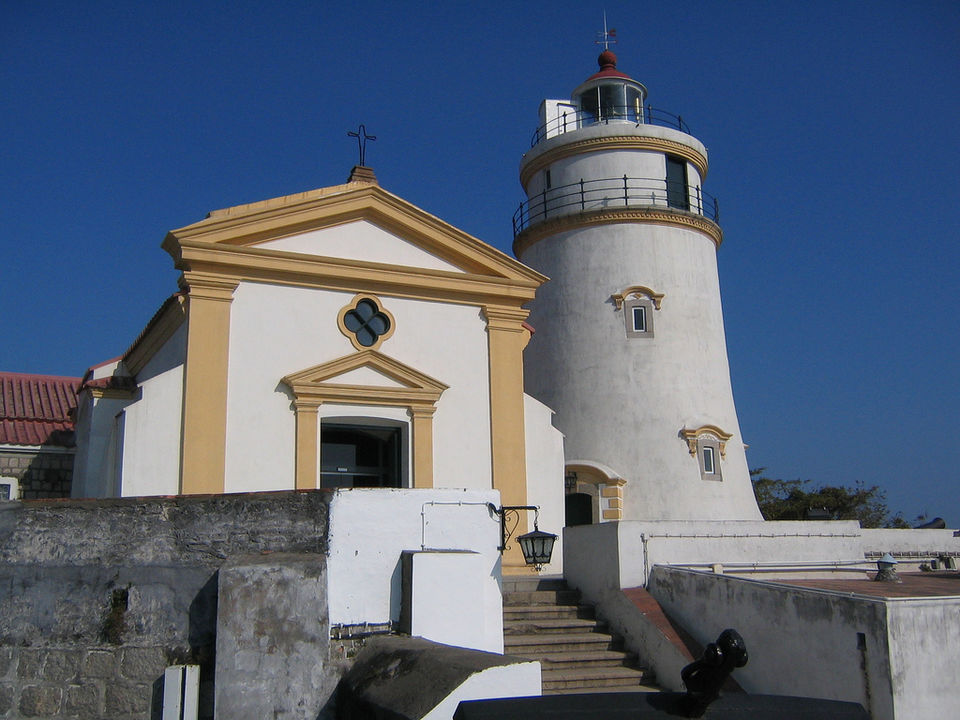 The fortress was built between 1622 and 1638. Originally established by Clarist nuns, the chapel's elaborate frescoes depict representations of both western and Chinese themes, displaying motifs of religious inspiration that are a perfect example of Macao's multicultural dimension. Guia Lighthouse, is the first modern lighthouse on the Chinese coast. Guia Fortress, along with the chapel and lighthouse are symbols of Macao's maritime, military and missionary past.
14.Splurging at The Venetian Macao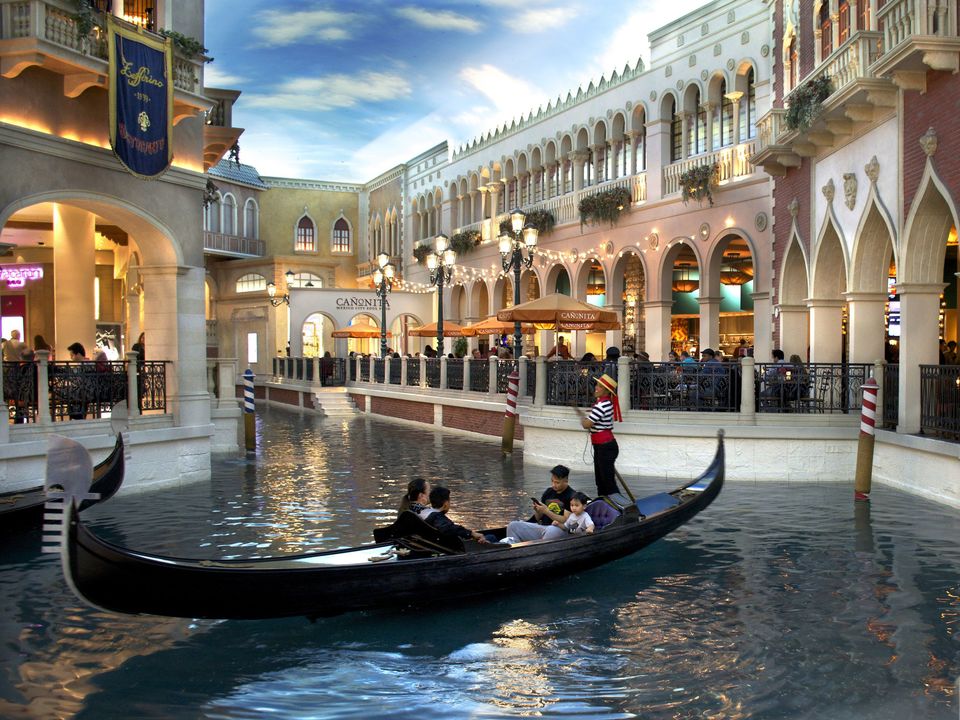 If you are tired of the museums and galleries in Macau, then the highlight of the city is still there to light up the nightlife. The Venetian Macao is the worlds biggest Casino resort standing at the famous casino strip. This magnificent resort is a perfect place to enjoy the after-hours like never before. It is inspired by the Venetian life.
13. Night walk at the Rua do Cunha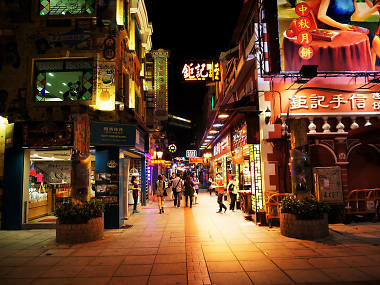 This small, pedestrian-only street in Taipa is famed for being a culinary hotspot, with snack stalls, specialist food stores, traditional bakeries, and more to choose from. This carefree tourist destination is to enjoy the laid back day and end it up with local feasting.
12. Enjoying the view at Avenida da Praia Grande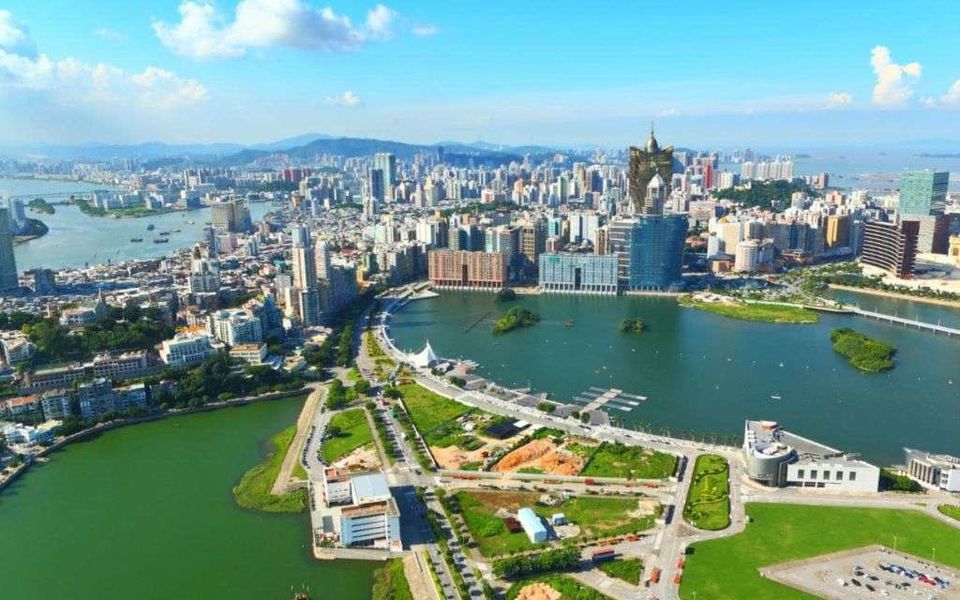 Overlooking a beautiful lake and situated in the southern part of the peninsula, the Avenue is 1130 metres long and originally known as Nam Van Street. It is now a commerical centre and still holds a lot of historic memories.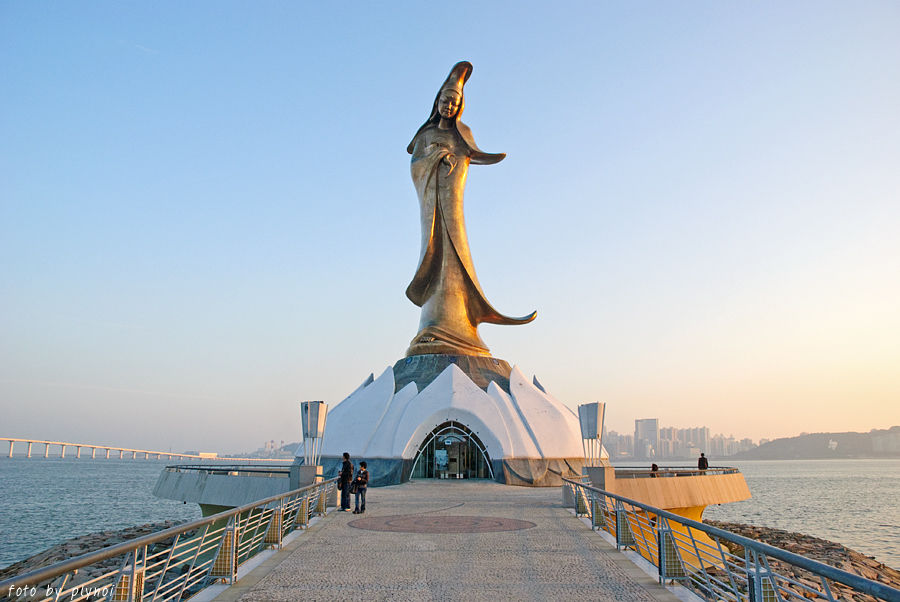 Located on the Outer Harbour, this statue, dedicated to Goddess of Kun Iam (Goddess of Mercy) is 20 meters tall and made of special bronze. The dome shape base like a lotus flower, is an ecumenical centre where information is available on Buddhism, Taoism and Confucianism. This beautiful and elegant bronze statue is a must watch.
Close to the world's tallest statue of the goddess A-Ma (or named Tin Hau) on the Coloane Island, A-Ma Cultural Village is a 7,000-sq. m. cultural complex which celebrates the legend of the Goddess of Seafarers. The grand complex attracts A-Ma devotees and interested tourists alike for a visit. A-Ma Temple an exemplary representation of the true diversity of Chinese culture, inspired by Confucianism, Taoism, Buddhism and multiple folk beliefs.
9.Spending a day at Coloane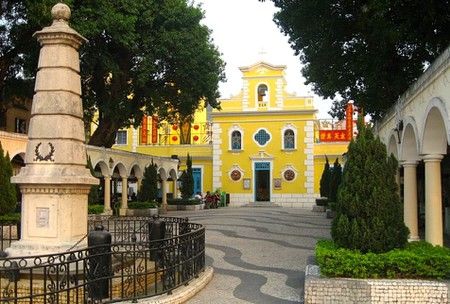 Coloane Island in Macau is a beautiful destination that is home to numerous historical attractions. An enormous fishing community resides here giving you a perfect chance to grab the scrumptious local eateries. There are numerous souvenir shops here from where you can buy a few affordable memories back home!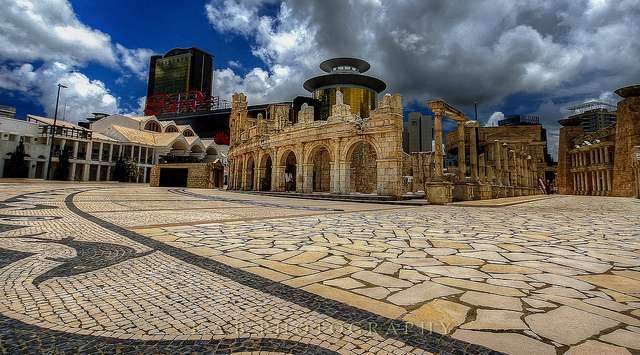 Macau Fisherman's Wharf is a 133,000 m² park and the first-ever cultural, themed and creative attraction in the tourism industry of Macao. It is centrally located in the outer harbour and it is not purely a theme park, but also combines dining, shopping, entertainment, accommodation, convention and exhibition facilities in one single location which takes just a 5-minute walk from the Outer Harbour Ferry Terminal and Heliport.
7. Celebrating the magnitude of Macau Tower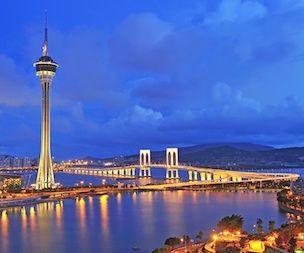 Opened on 19th December, 2001, Macau Tower is 338 metres in height. It is an elegant construction offering magnificent panoramic views all over Macao and much of the Pearl River Delta from its observation deck and revolving restaurant, at the 223-metre level.Besides the tower, there are a 4-floor Convention and Entertainment Centre, restaurants, cinema, a 2-level basement and an outdoor plaza.
6.Stroll through Senado Square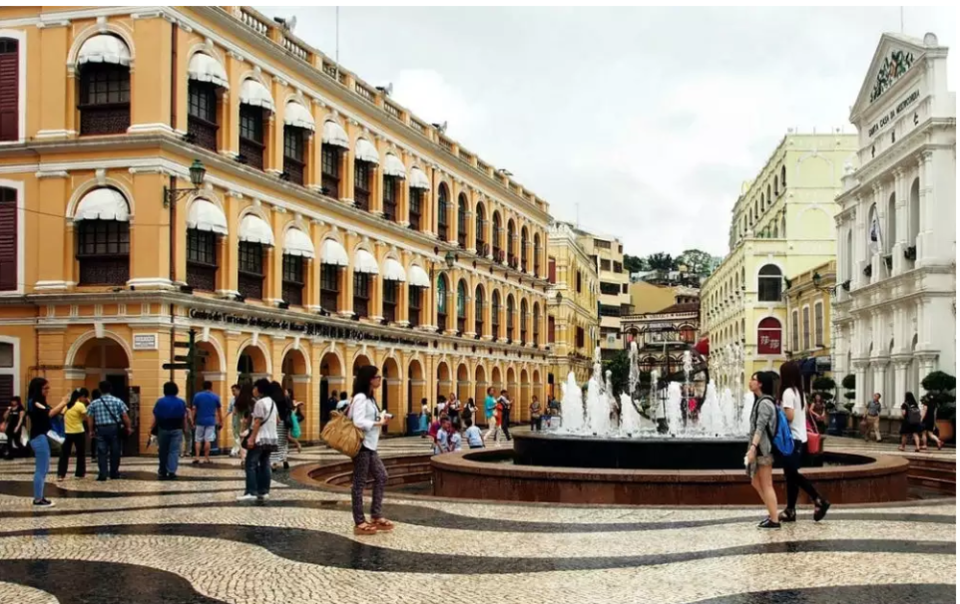 Senado Square has been Macao's urban centre for centuries, and is still the most popular venue for public events and celebrations today. Located close to the former Senate building, Sam Kai Vui Kun ( Kuan Tai Temple ) is also a reminder of the active participation of the local Chinese community in general civic affairs, providing a clear example of the multicultural dimension of the Macao community. The square is surrounded by pastel coloured neo-classical buildings, creating a consistent and harmonious Mediterranean atmosphere.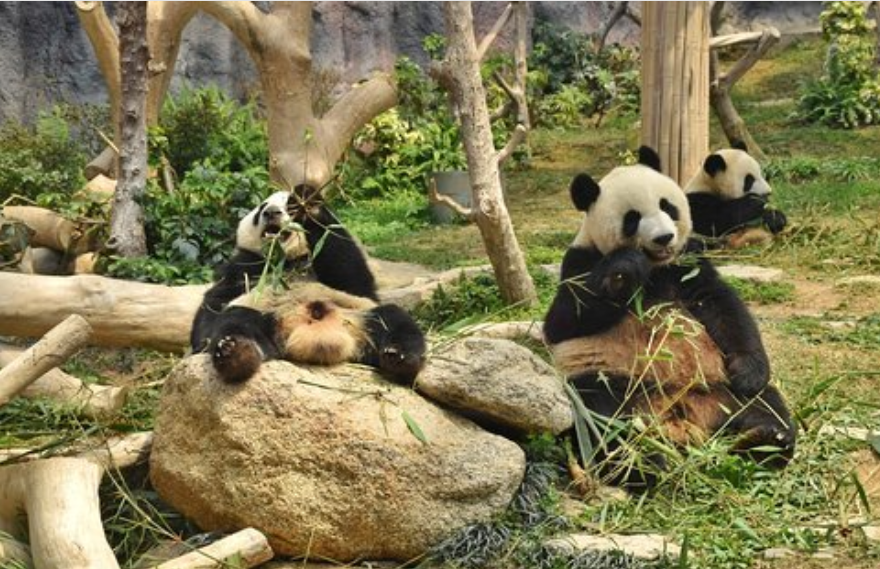 Intended as a platform for promoting public understanding of giant panda, it also hosts, among other activities, exhibitions and interest classes on a regular basis, in addition to providing information about giant panda. Located at the main entrance to the Seac Pai Van Park, the Macao Giant Panda Gift Shop is dedicated to selling gifts and souvenirs related to giant panda.

The Macao Museum is a historical and cultural museum with a vast number of objects of great historical value, which demonstrates the way of life and cultures of the various communities which have been inhabited the city for ages.
3. Wander the St. Augustine's Square
St. Augustine's Square gathers various classified buildings, such as St. Augustine's Church, Dom Pedro V Theatre, St. Joseph's Seminary and Sir Robert Ho Tung Library. The cobblestone pavement unifies the area and reflects a traditionally Portuguese streetscape.
2.Na Tcha Temple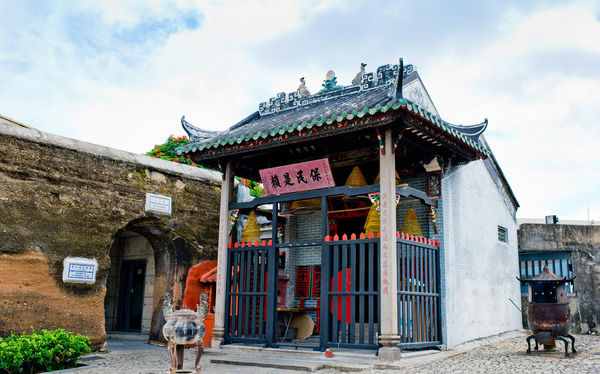 Built in 1888, this temple is dedicated to the worship of Na Tcha. This small traditional Chinese temple stands close to the remains of the principal Jesuit enterprise of the region, presenting a dialectic of western and Chinese ideals, as one of the best examples of Macao's multicultural identity and religious freedom.
1.Discover the Ruins of St. Paul's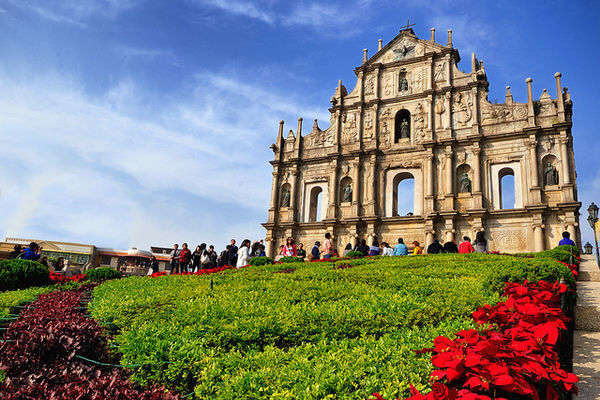 Arguably Macau's most famous landmark, the Ruins of St. Paul's continue to captivate visitors centuries after it was originally constructed. Today, most tourists who visit the ruins probably only see the remains of a beautiful old church, but there's more to its story. In fact, the ruins serve as a key reminder of Macau's unique roots. Its existence was meant to express the triumph of the Roman Catholic Church through the ornate grandeur of the buildings.
Clearly, the region's unique Eurasian heritage is evident in everything from the local food, architecture, customs and language. Macau's beautifully preserved historic sites, peaceful parks and beachy shores make it a one-stop destination for travellers of all age group.
Can't wait for the Macao-n Experience!