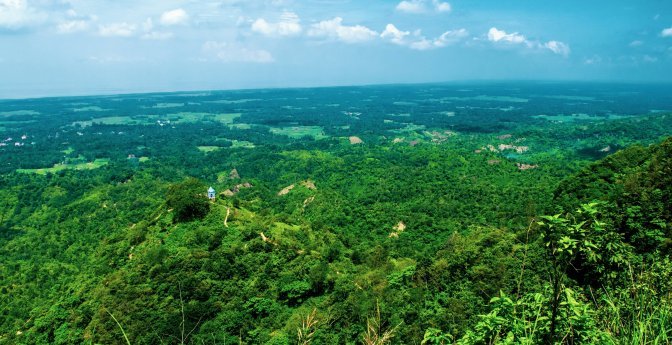 Last month, i and some of my friends decided to go on a short tour to a hilly area. We selected Chandranath hill as it is the highest in Sitakunda. There is also a very old Hindu temple at the top of the mountain. Many Hindus come to this temple to worship their gods.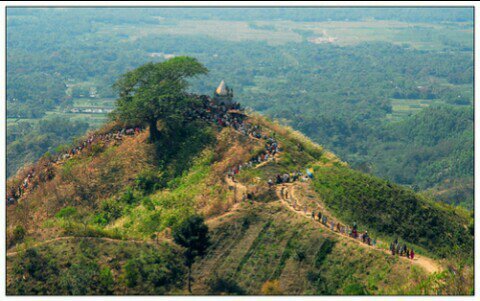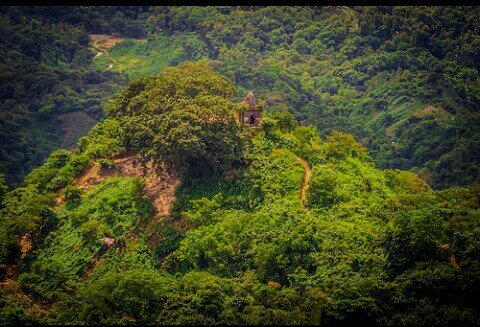 According to the Hindu legend, the right arm of their goddess 'Seta' fell on this mountain after her death. The temple was built over that ground. Many Hindus come here for pilgrimage because of this.
A s planned, we began our journey at 7 a.m. We were very excited. we reached the area at 9:00 a.m. and began our ascending. There was stairs to the top of the mountain but those were very long and steep. We were so tired that we could barely walk. But at the same time, the beauty of the nature encouraged us to continue our journey.
a small waterfall on the way: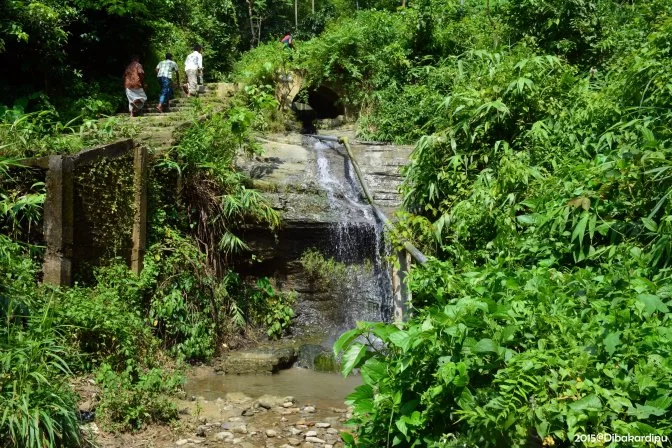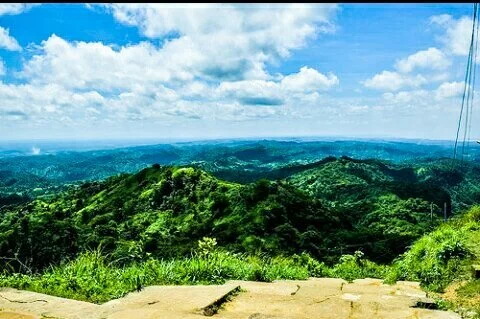 As we continued our journey, the weather was turning bad. Thy sky became cloudy and wind started to blow. We were worried as it looked like a thunderstorm is coming.
Panoramic view from 900 feet above the ground:


There was no shelter and rain would make the ground slippery, thus making the tour risky. In worst case, someone might get hit by a lightning. But thanks to God that that thunderstorm never came. There was only a little rain. The weather remained cloudy and cool breeze kept blowing. After one and half of an hour, we reached our destination.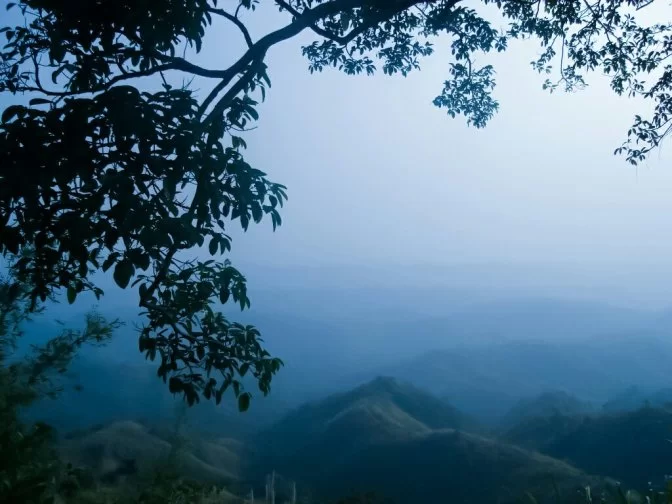 Reaching the peak, We were so overwhelmed by the scenery of the nature that were speechless for a minute. we could see the whole hilly area covered with bluish fog (thanks to the weather and rain). The Bay of Bengal and the port city of Chittagong could also be seen. The scenery was really divine.
At last, first part of our journey ends.
#i am really sorry if i have made any mistakes (specially grammatical mistakes) writing it.