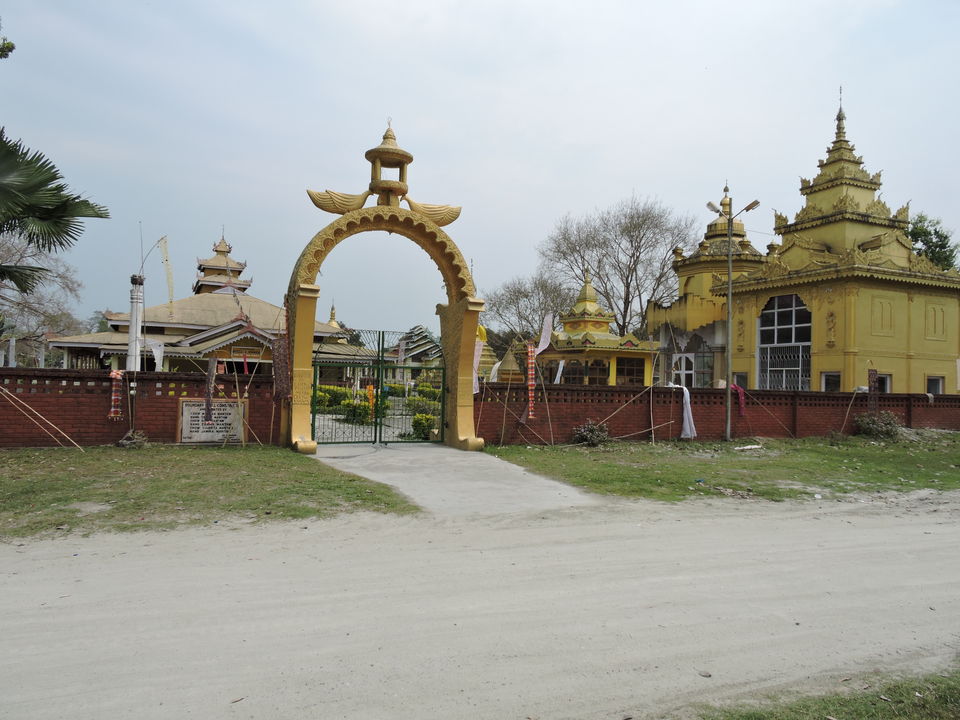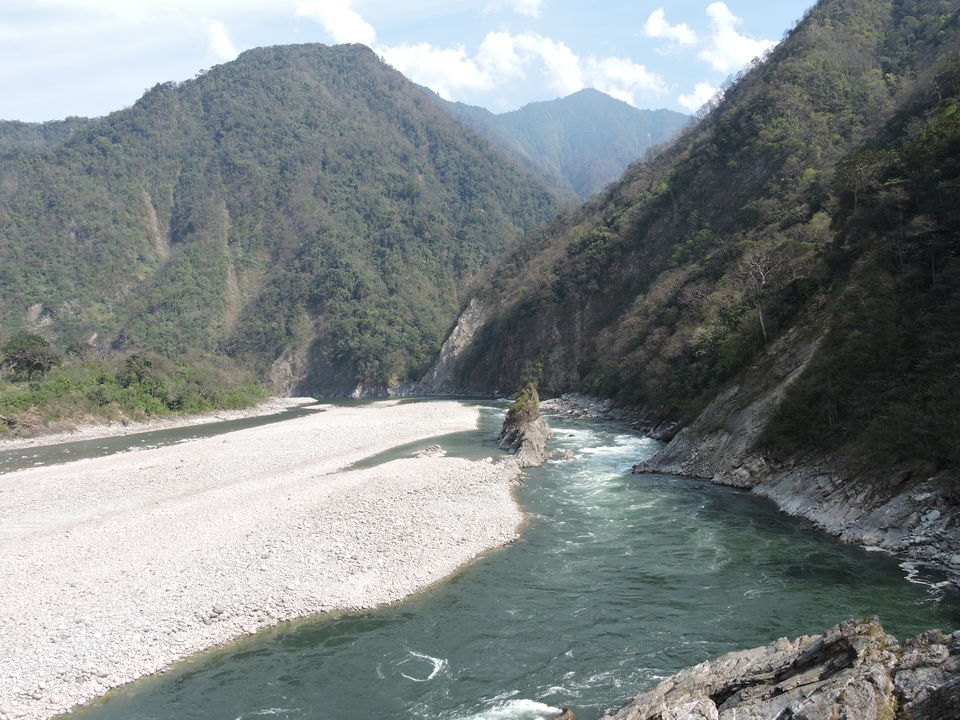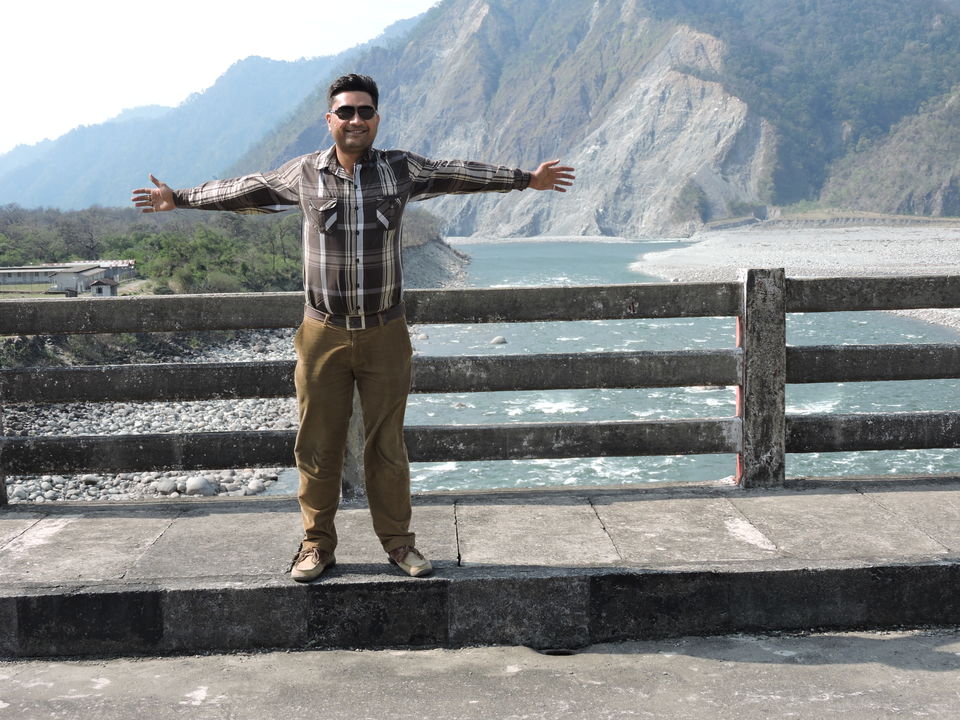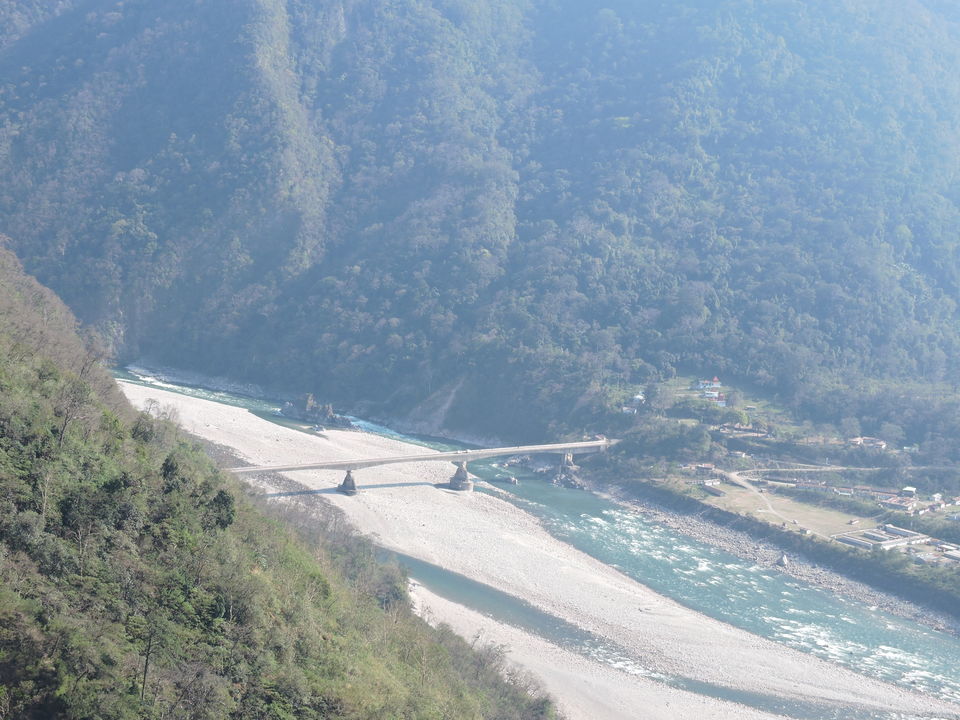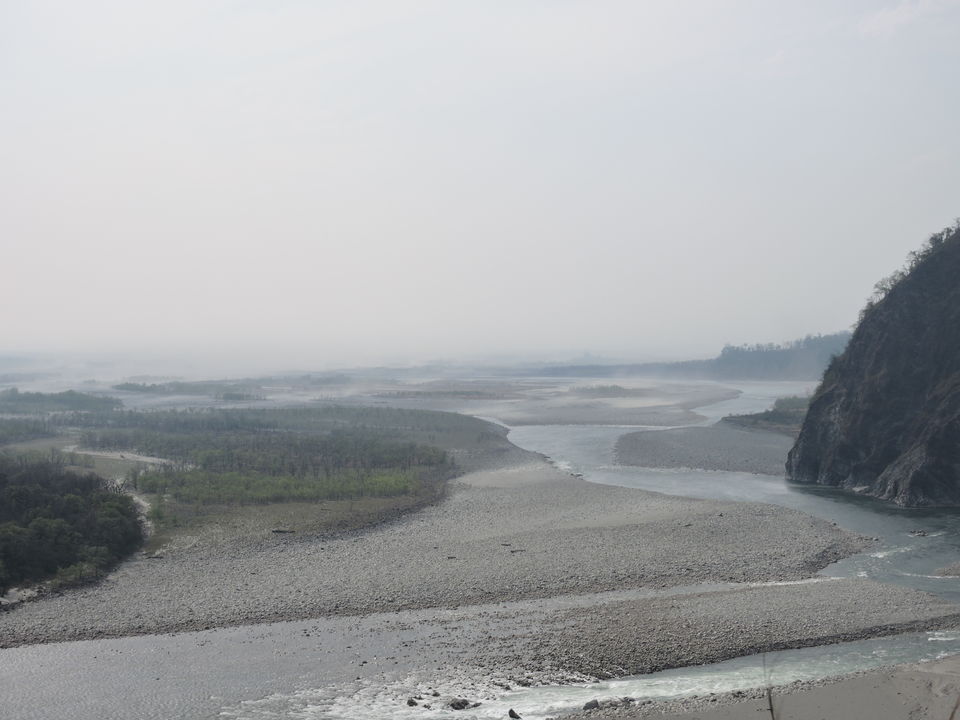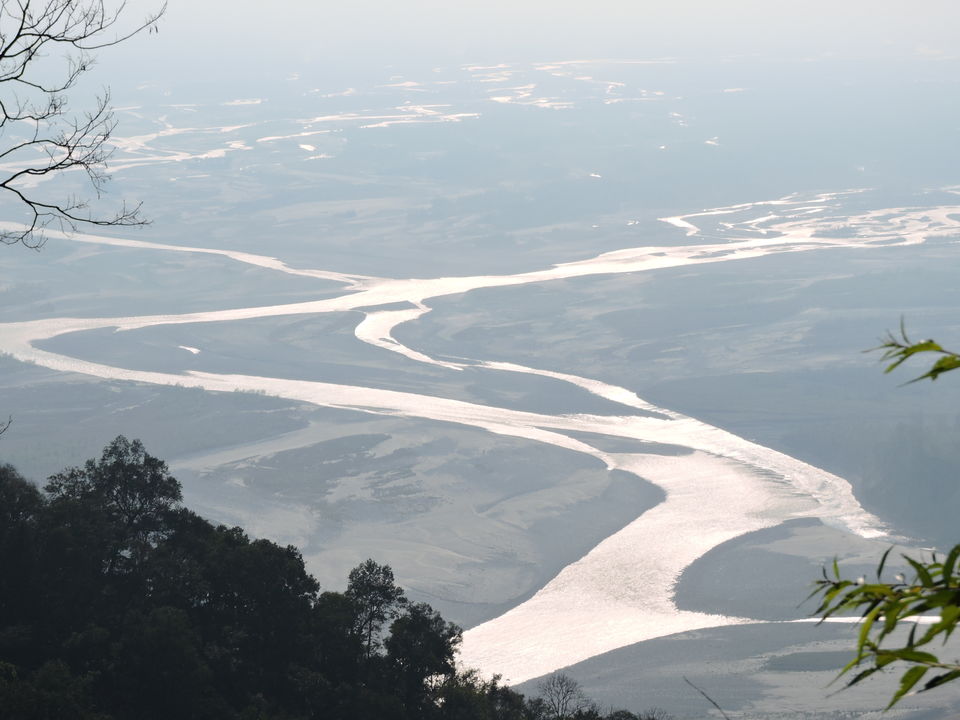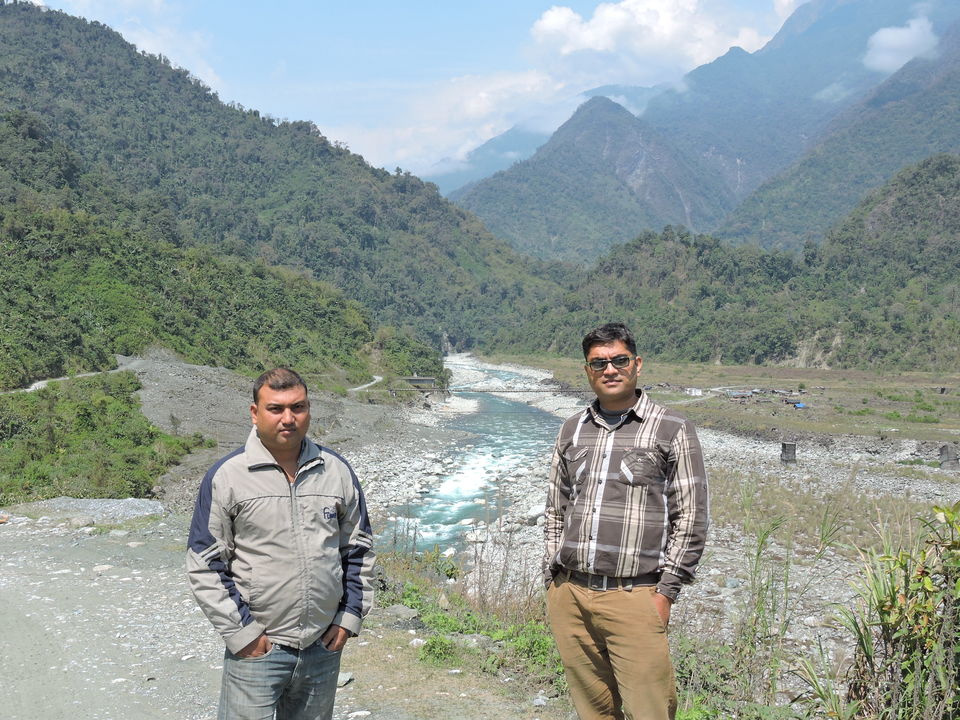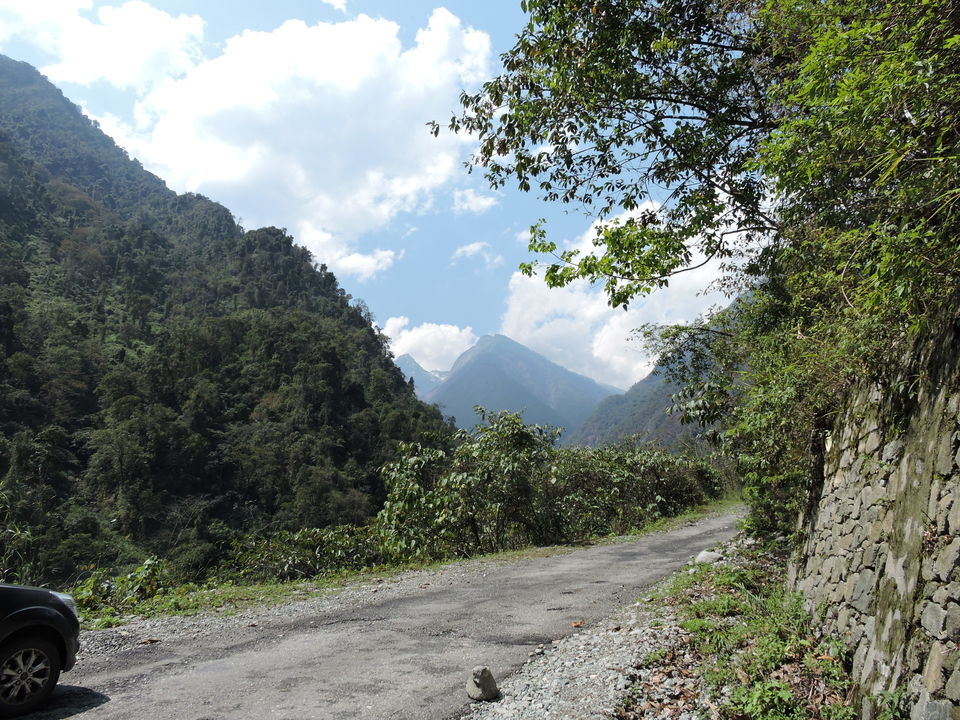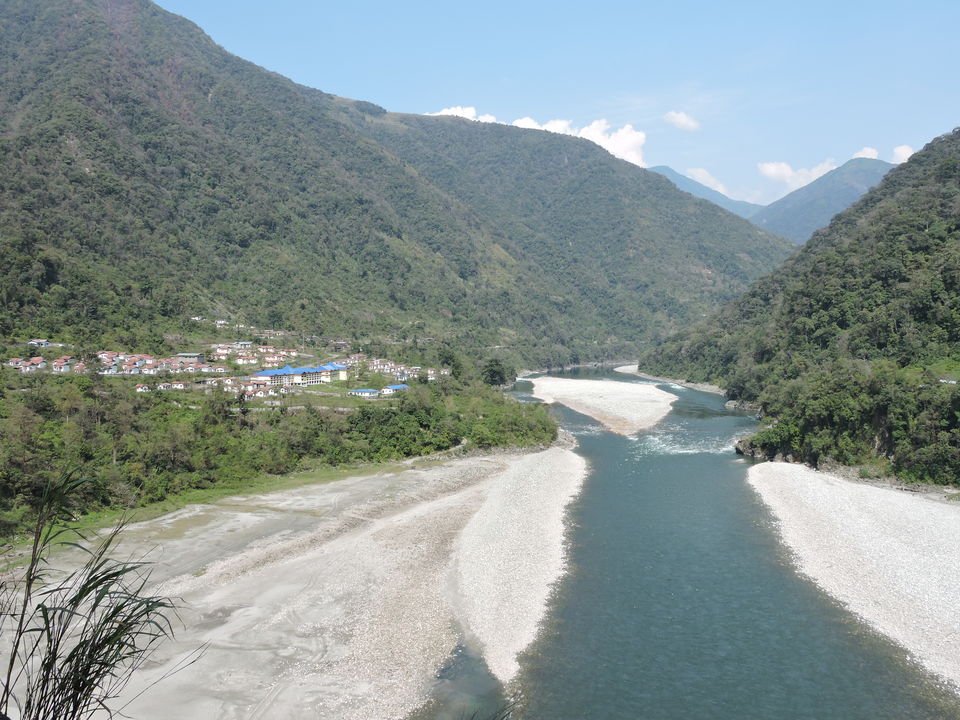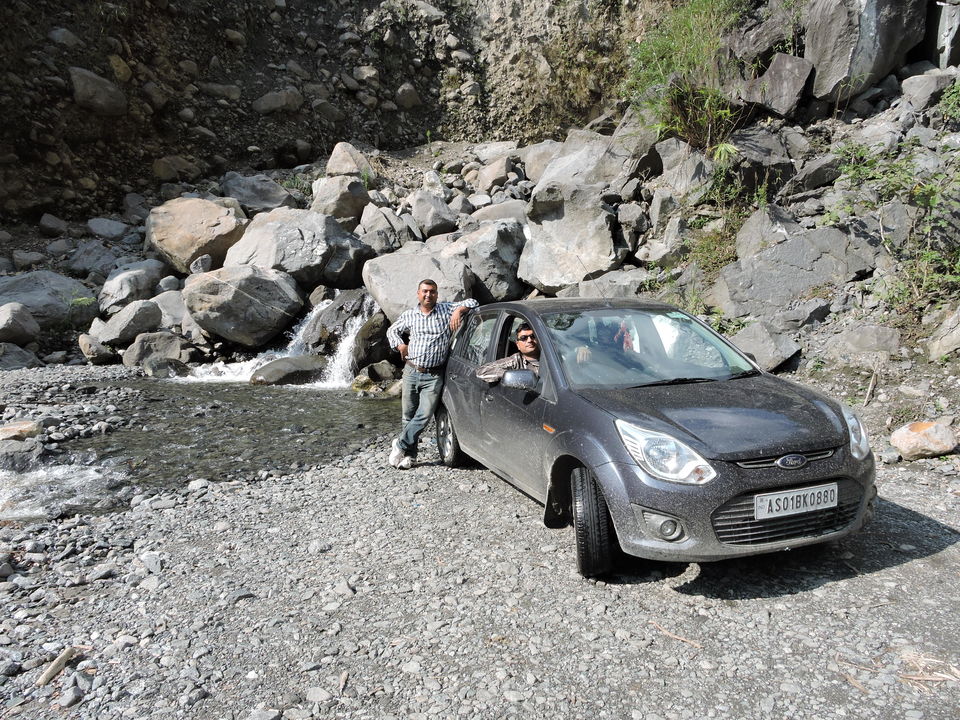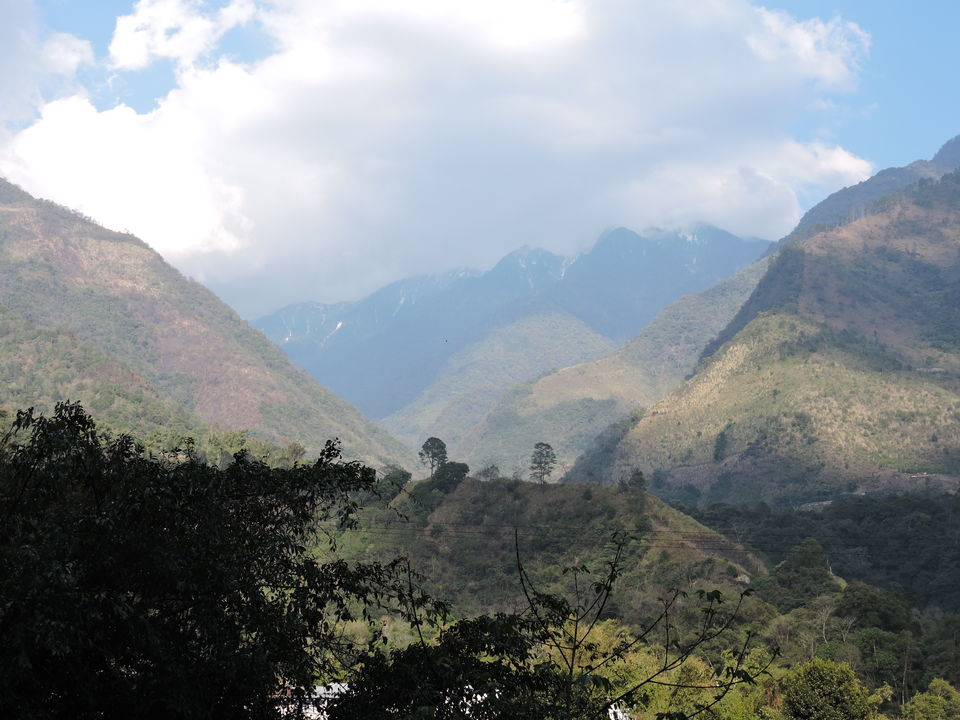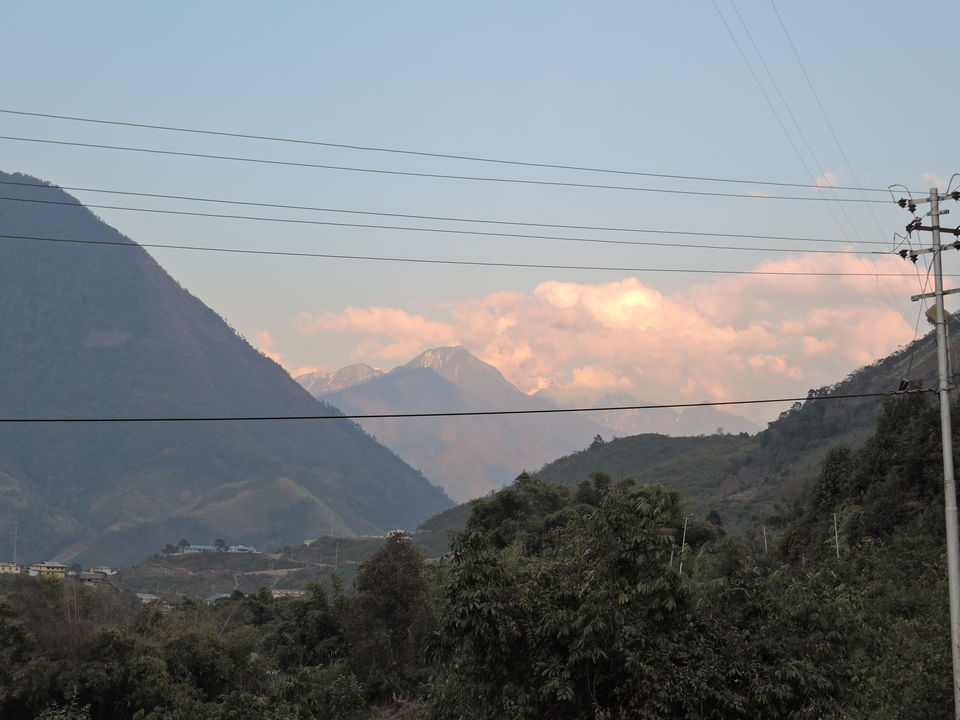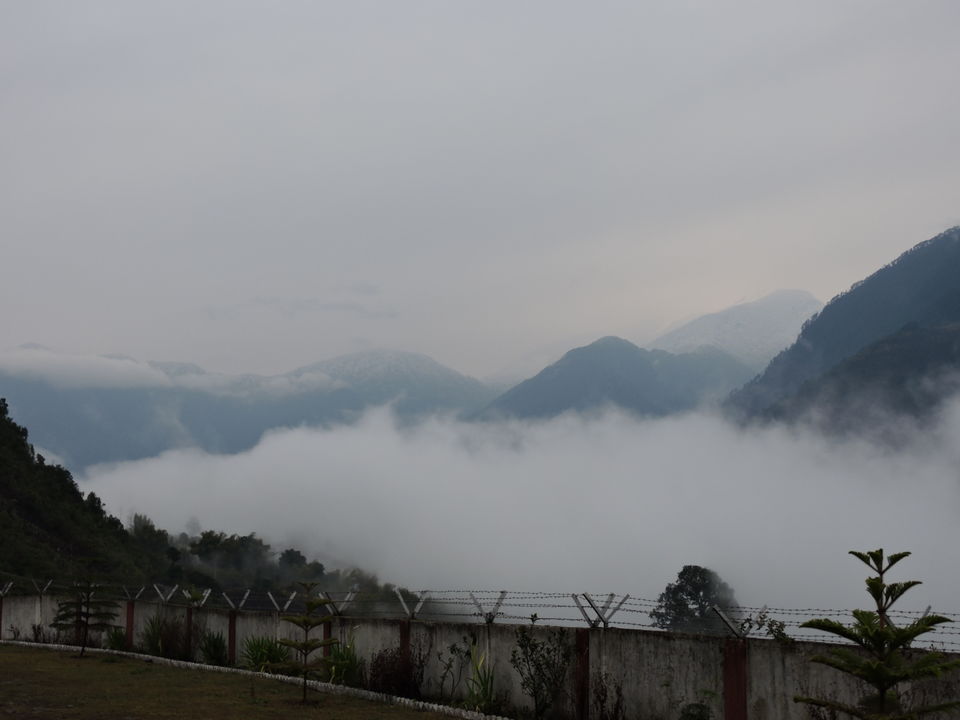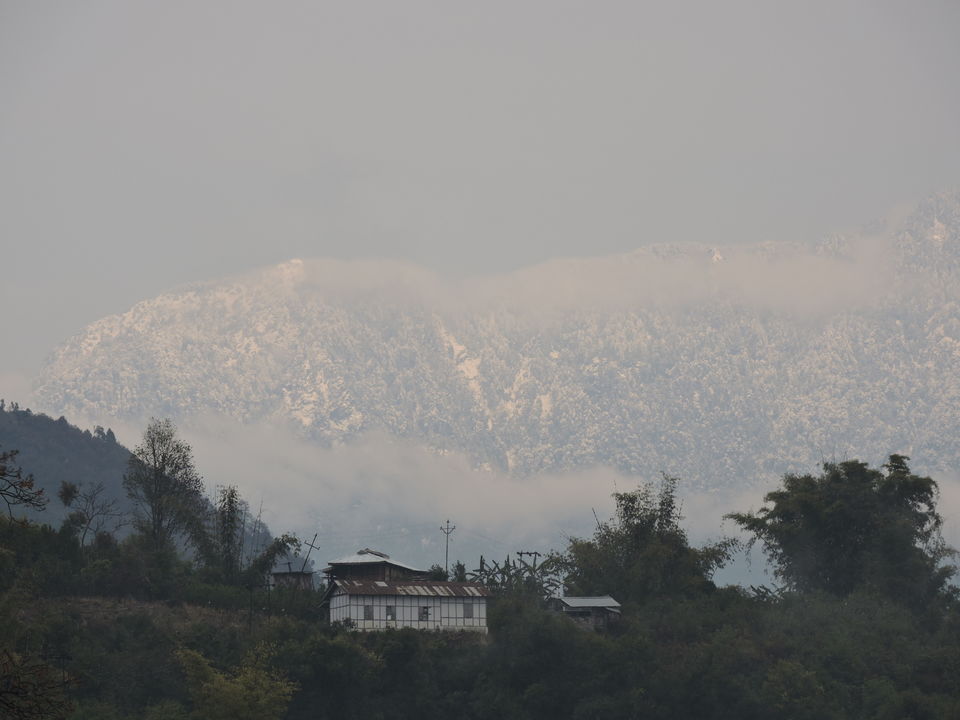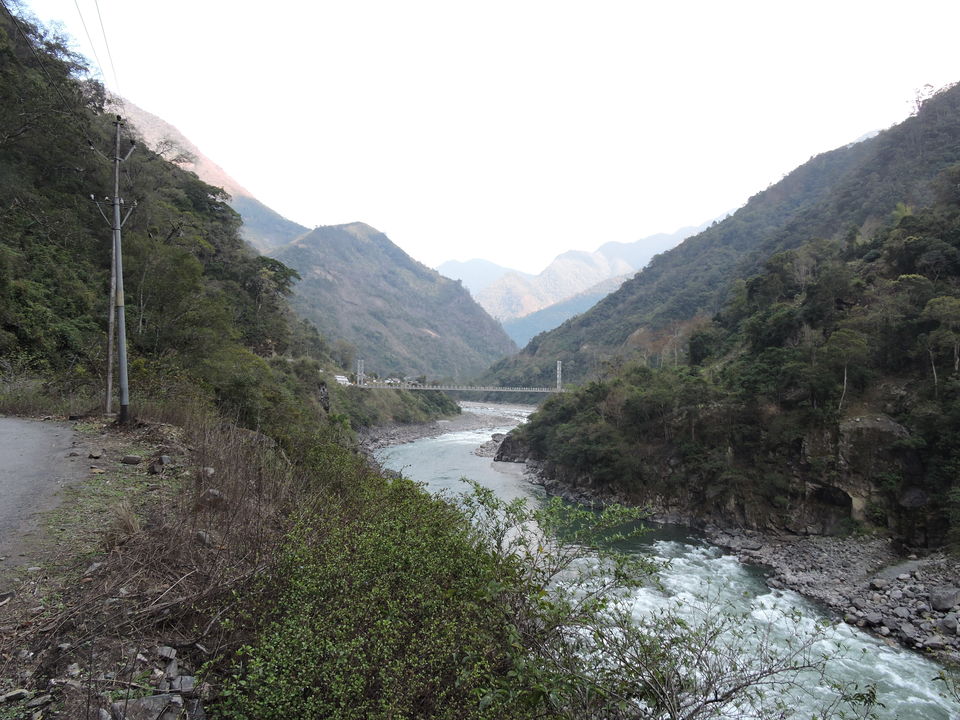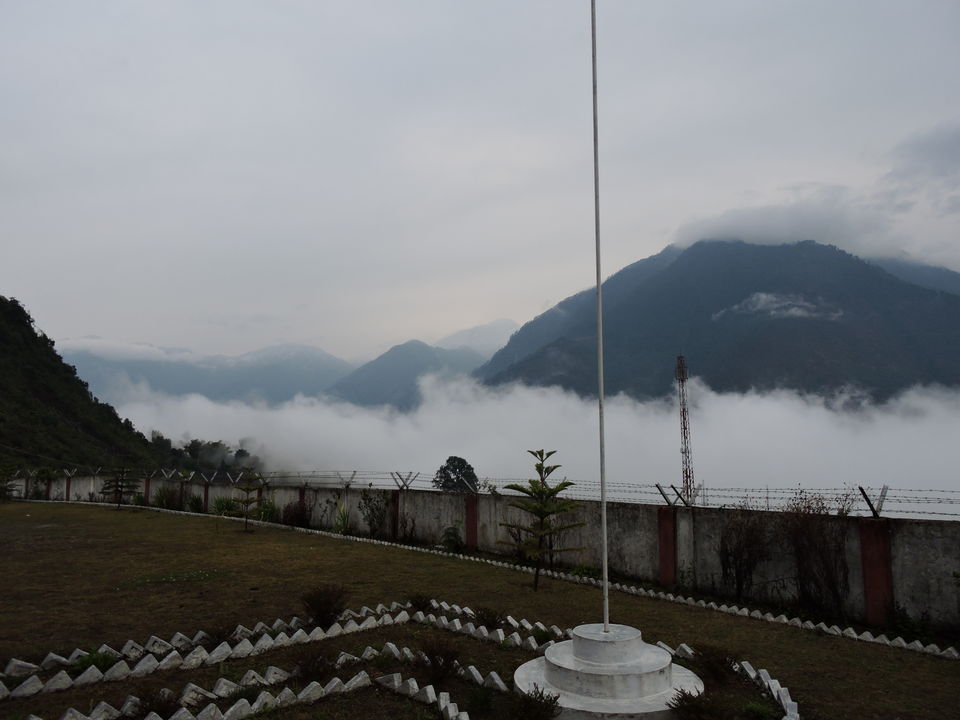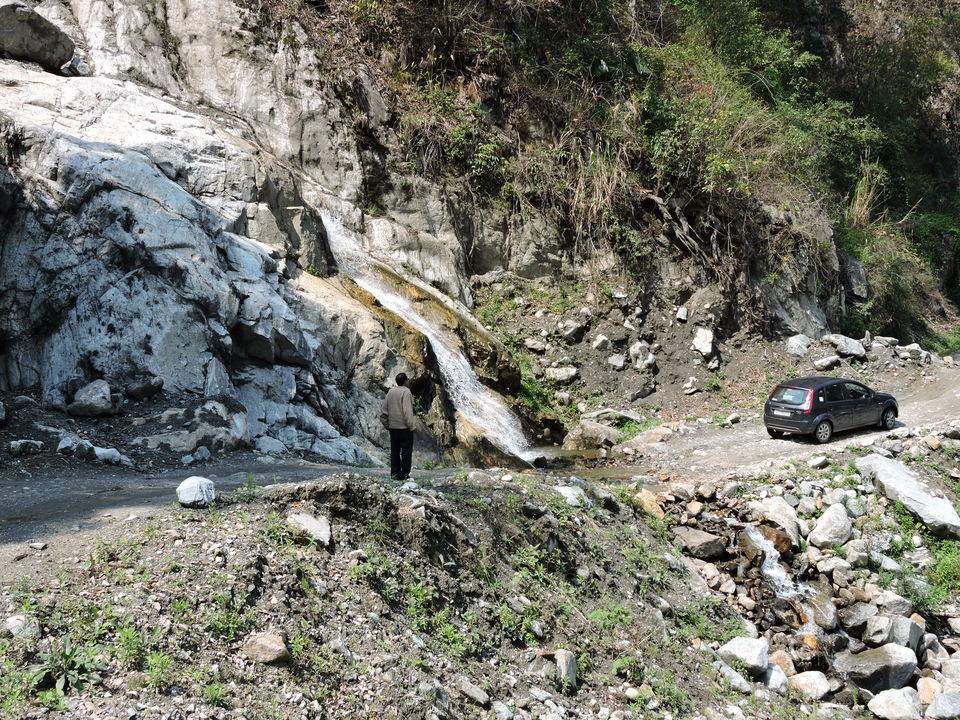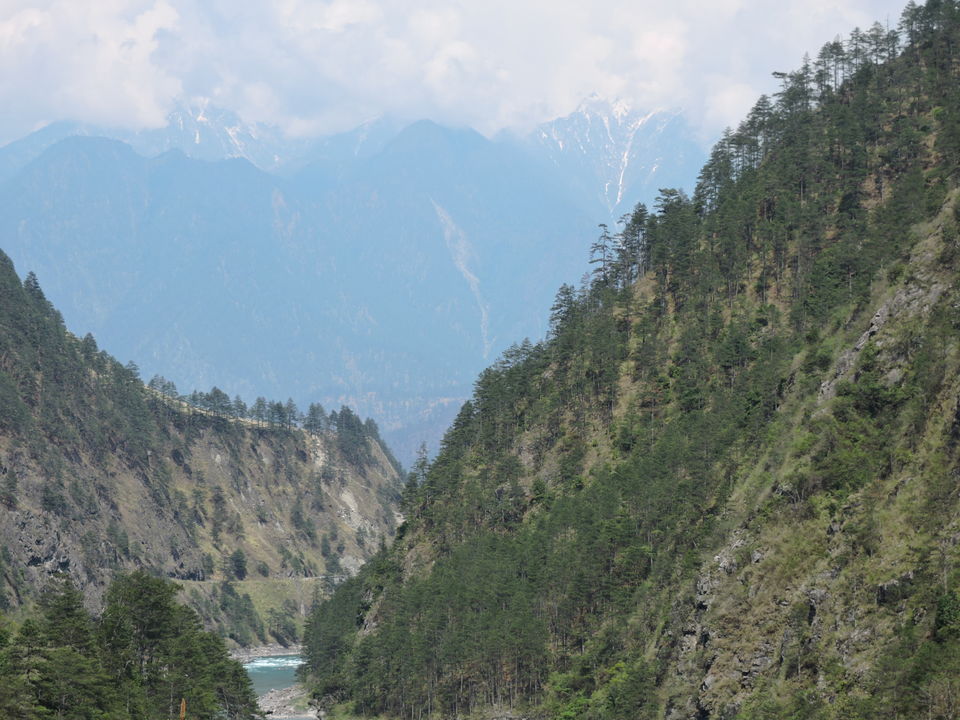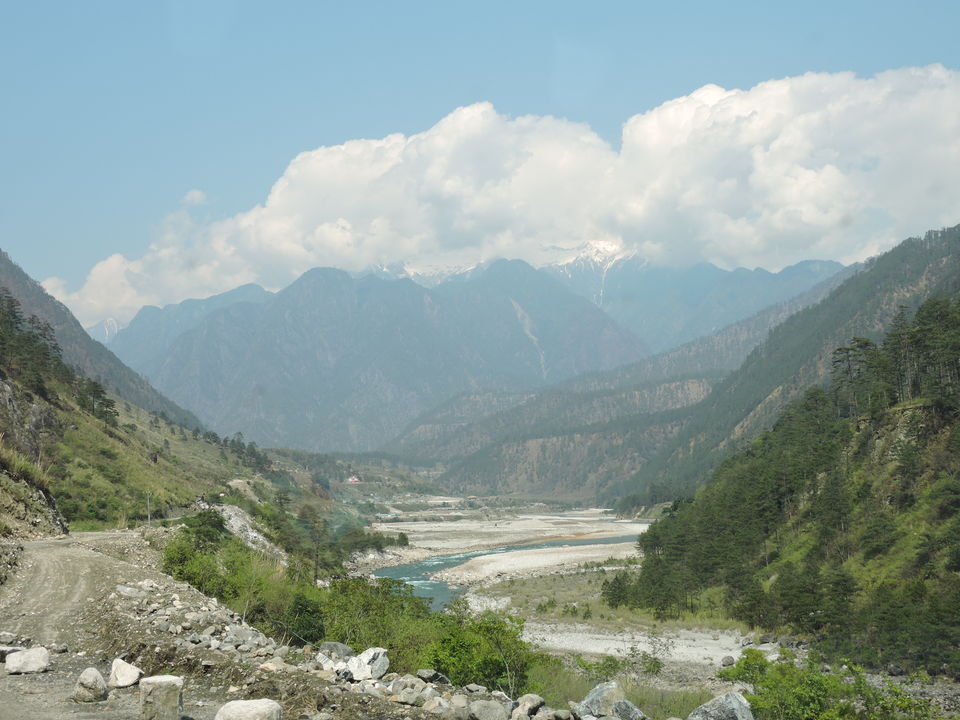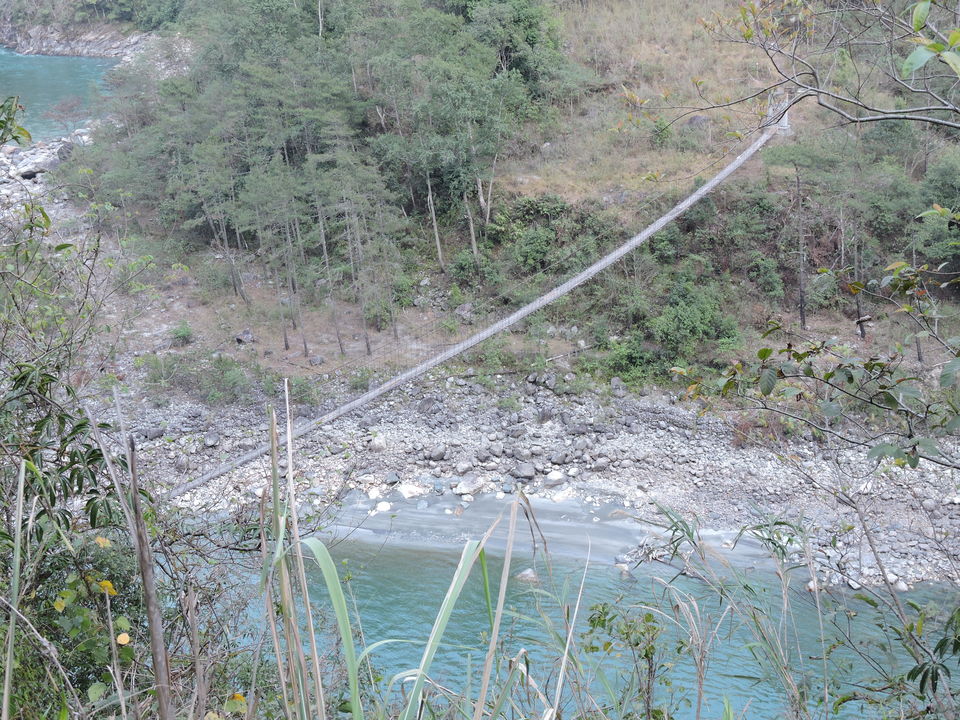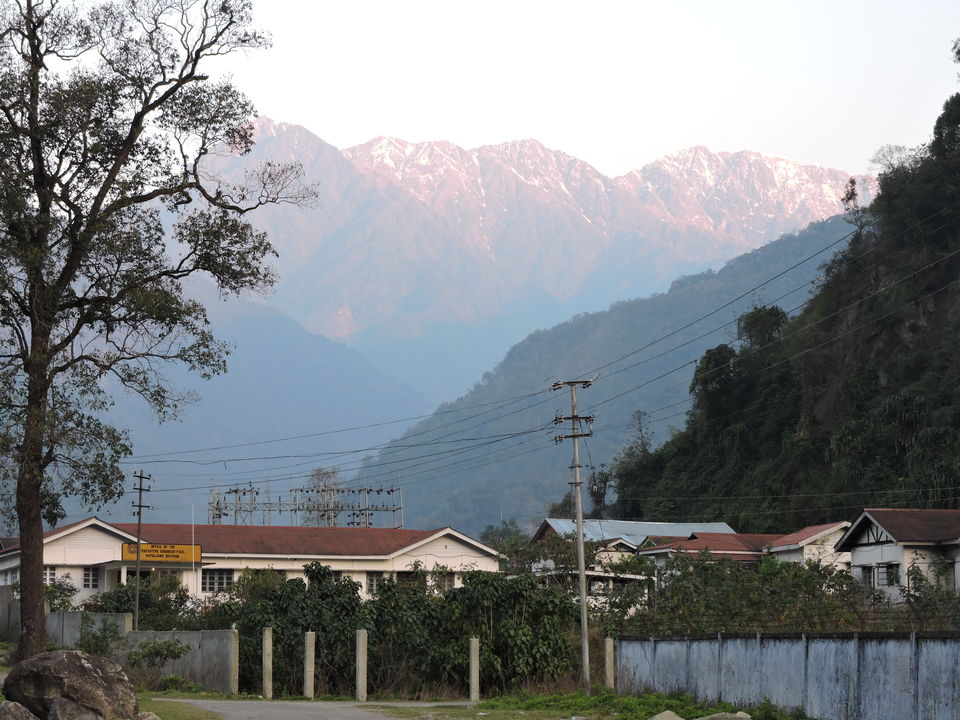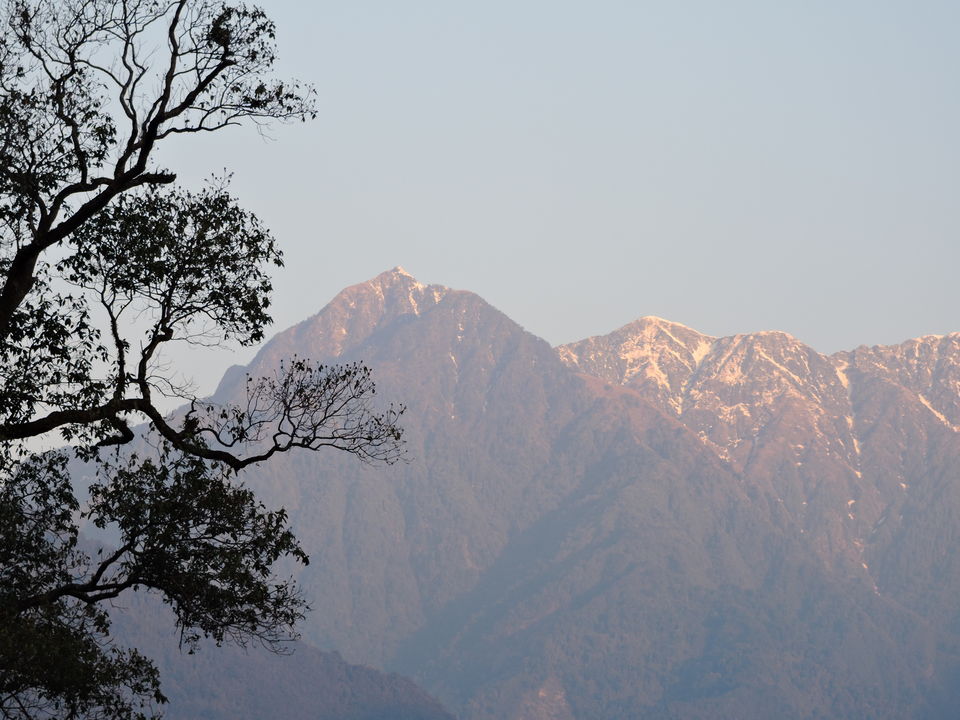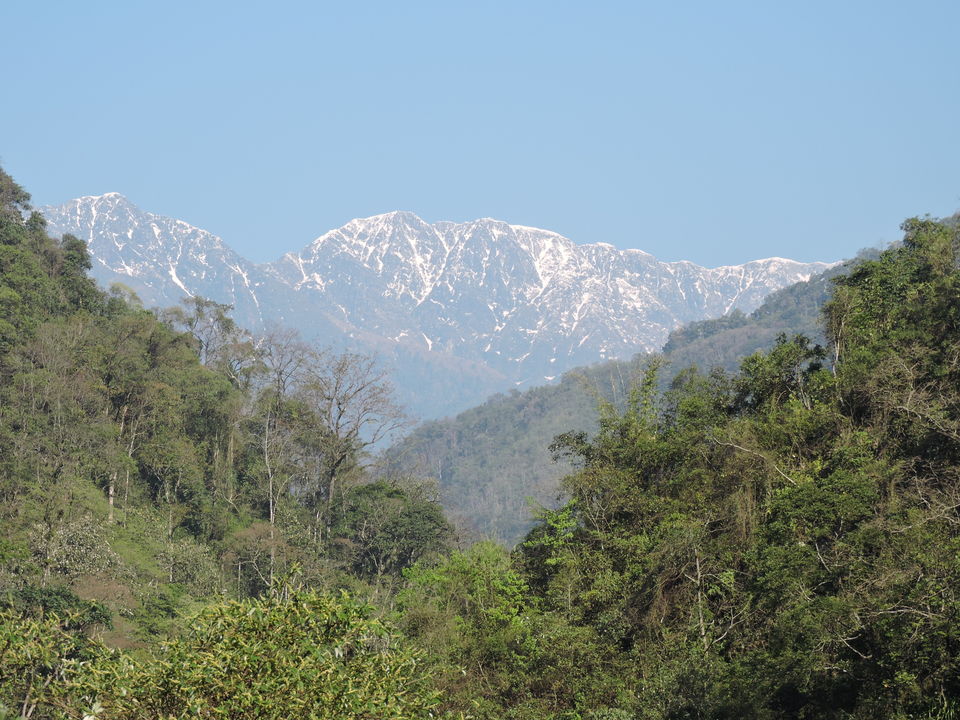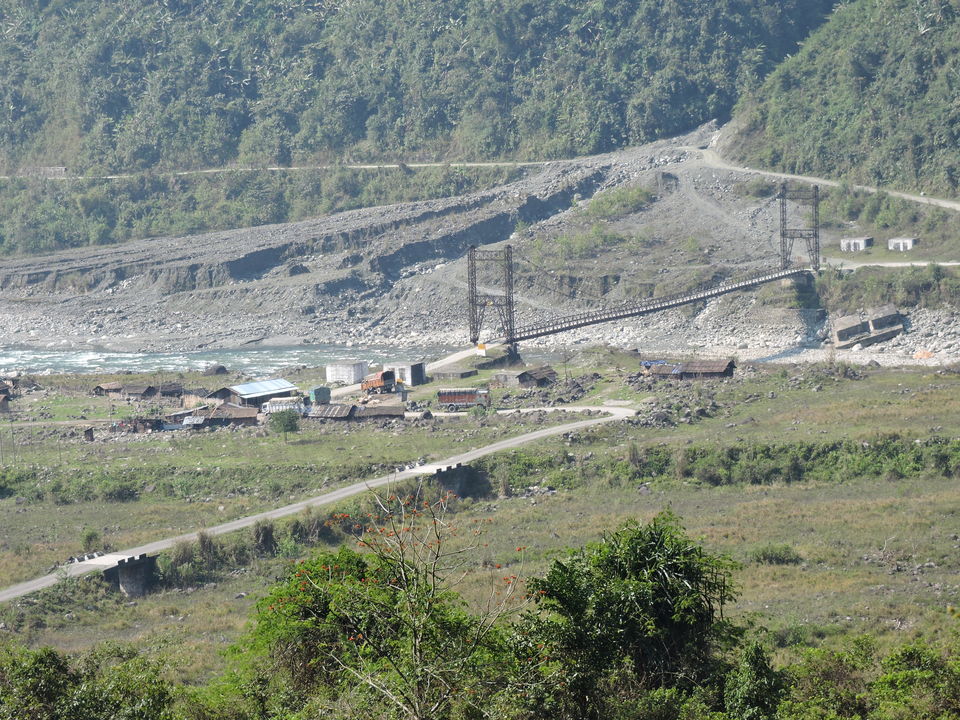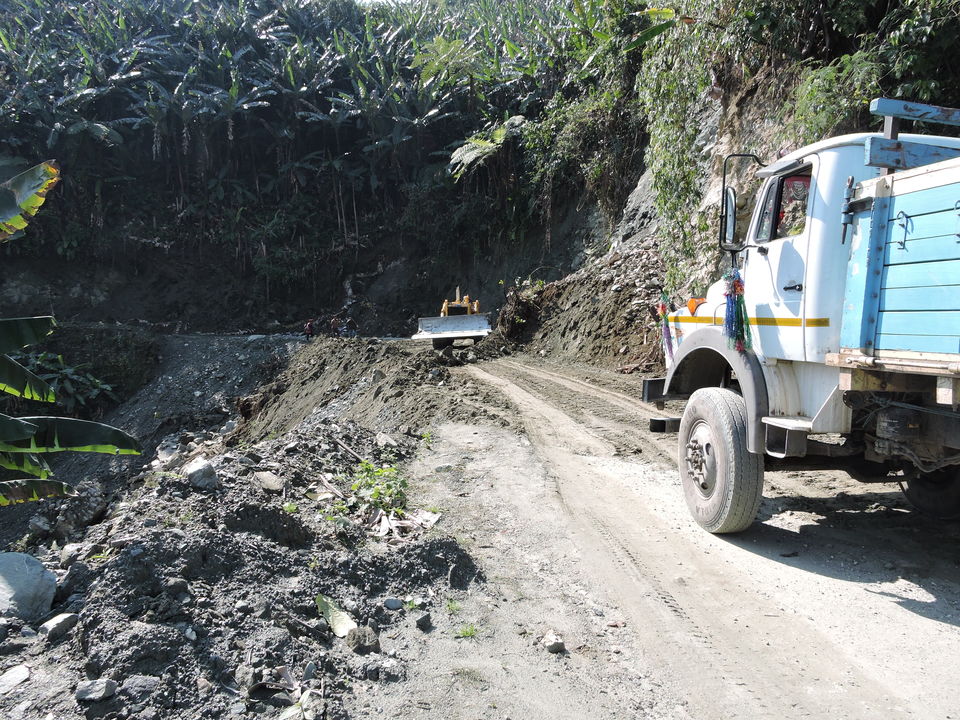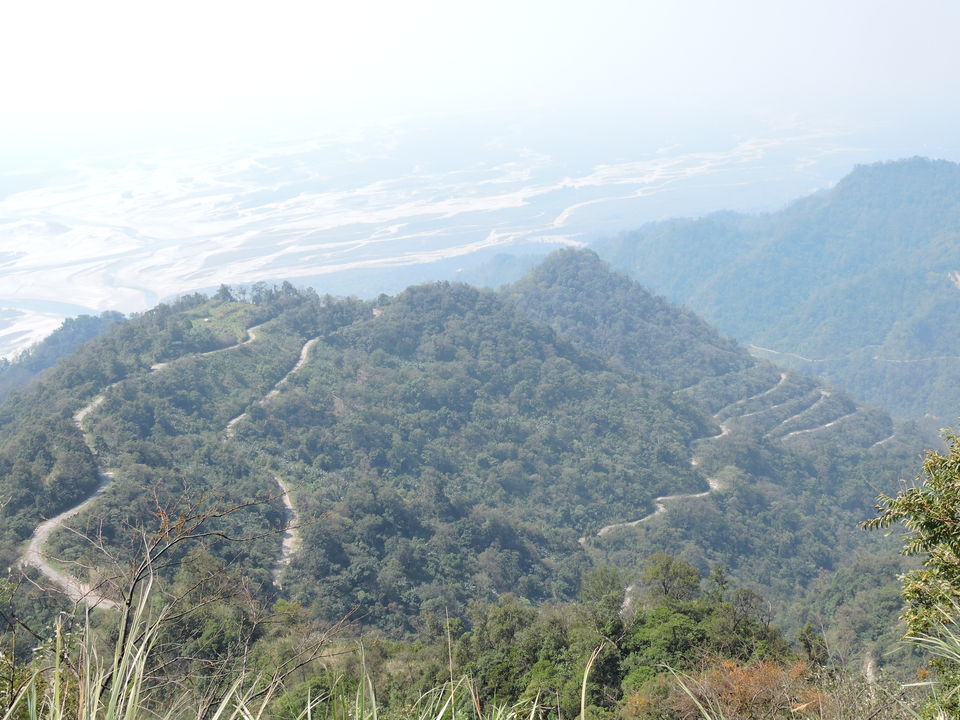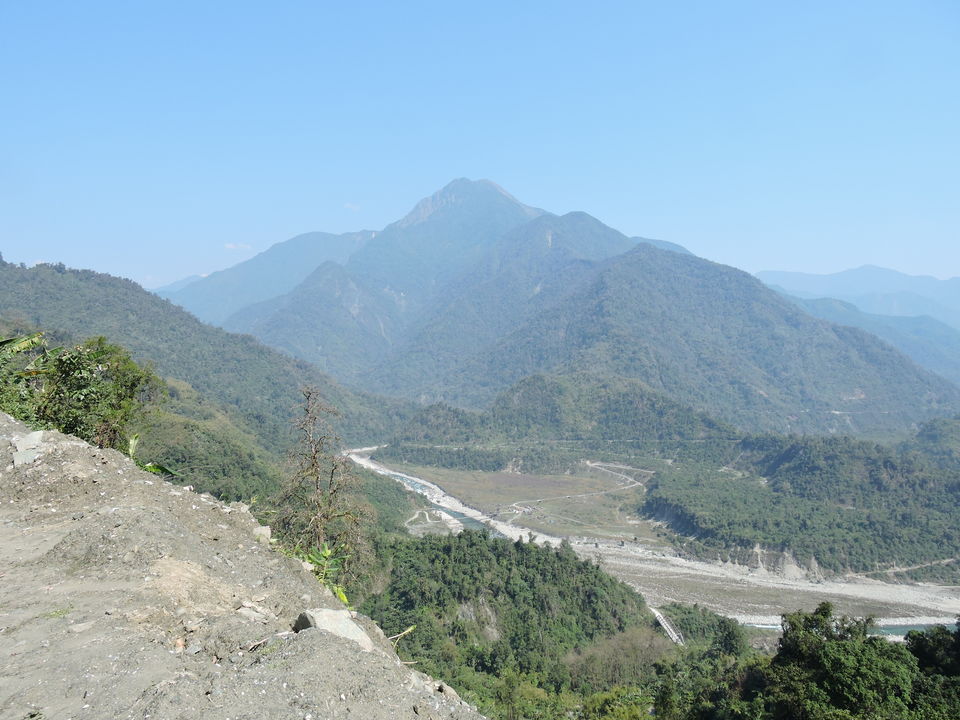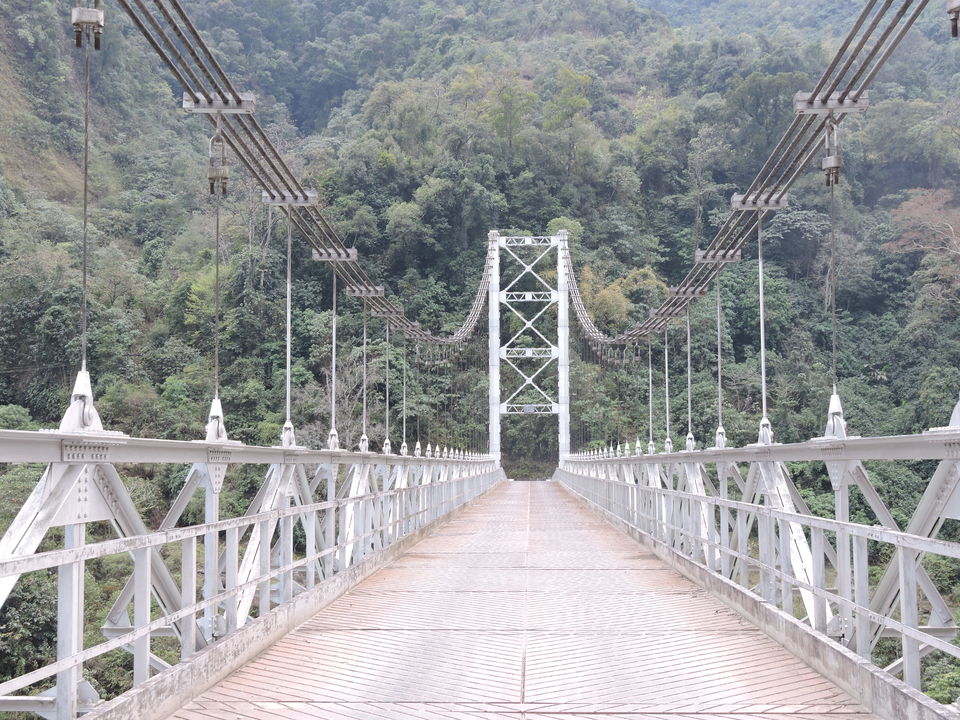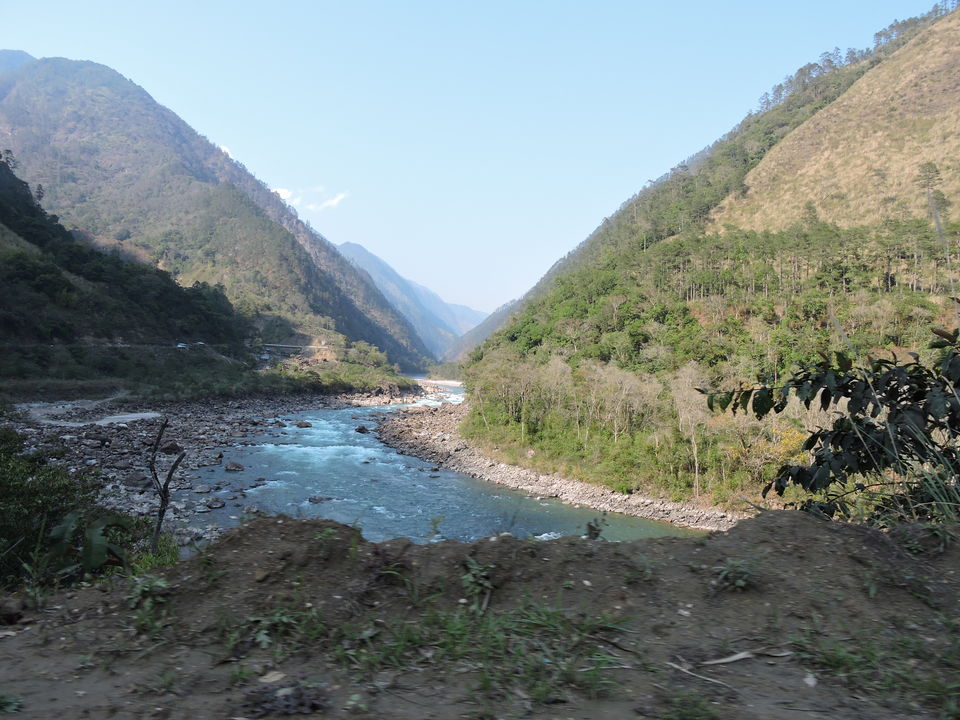 It was a professional assignment involving a tour to a place called HAWAI in Arunachal Pradesh. I could not ignore the call of the lofty mountains, undulating meadows, gushing rivers, deep gorges of Arunachal Pradesh and have had to accept the assignment. As I always do, this time also I chose a road trip with the company of my 30 year young nephew Baba and his friend Nitu. Though everybody advised us to take Bolero or some other similar SUV, taking little risk we zeroed in Babas Ford Figo (Diesel) car.
Hawai, the beautiful hill station in eastern Himalaya, is the head quarter of Anjaw district of Arunachal Pradesh. The route we chose for the trip was Guwahati-Tinsukia-Dumduma-Rupai Siding-Dirak Gate-Parasuram Kund-Tezu-Hayuliang-Hawai-Walong. We were under compulsions to complete the tour within six days. This six days limit forced us to exclude many other enchanting places in the route.
Road distance from Guwahati to Tisukia is 486 KM. Through net search I could find that Parasuram Kund is 153 KM from Tinsukia. From Parasuram Kund the Hayuliang Road Y junction (Meeting point of three roads from Tezu, Parasuram Kund and Hayuliang) is about 21 KM. From this Y junction distances of Hayuliang, Hawai and Tezu are 73 KM, 126 and 33 KM respectively. Though, Hawai is only 126 KM from here, due to the entire road being a narrow, winding, mountainous one with bad road condition at some places, it takes six seven hours to cover this distance.
The road from Tinsukia to Rupai Siding is N.H. 37. From Rupai Siding Y junction the N.H. 37 goes straight to Chaikhowaghat. From this Y junction another road bifurcates and moves to Parasuram Kund and beyond up to Hayuliang Road Y junction and then Tezu. This road is N.H. 52.
On 13/03/15, I, submitted three separate applications for three of us to the Resident Commissioner, Arunachal Pradesh in Guwahati seeking inner-line permits. Next two days being holidays (Saturday & Sunday), I, could collect the permits on 16/03/15 only.
Our journey began on 17/03/15 at 6-30 A.M. from my residence at Guwahati. All of us came out from respective home with light break-fast. Therefore after travelling a distance of about 75 KM we stopped at a road side Dhaba to eat something and then take a cup of tea. Though we had planned to take our lunch at Jorhat, due to our little early arrival there (12-30 P.M.), We, decided to move little far and finally in a road side Dhaba before entering the out skirt of Sibasagar town, we had our lunch.
We reached Dibrugarh town at about 3-30 P.M. After collecting some information vital to my trip from a person in Dibrugarh, we left the place at about 4-30 P.M. Instead of moving to Tinsikia as per our original tour schedule, we decided to move to my brothers residence at Duliajan for night stay. Tinsukia is only 35 KM from Duliajan. Filling our car fuel tank full in an outlet at Duliajan Bazar we arrived at my brothers residence at about 6-00 P.M.
In Dibrugarh we came to know that in the entire route from Hayuliang Road Y junction to Walong we would not get any other mobile phone signal other than BSNL. As none of we three were with a BSNL connection, immediately, after arriving at my brothers residence and having a cup of tea Baba and Nitu went out to Duliajan town collecting necessary document from my brother to explore the possibility of getting a BSNL pre paid SIM Card in my brothers name. They came back with the good news of getting a BSNL SIM. The SIM was supposed to be activated by next day evening.
After a heavy dinner we retired in our bed at about 11-00 P.M. Alarm of my mobile phone woke us at 5-00 a.m. in the next day morning. Hurriedly we finished our morning duties and packing and then finishing our breakfast we left Dulijan at about 6-30 P.M.
Touching Tinsukia and Dumduma on our way following N.H. 37 within about an hour we arrived at Rupai Siding. From here taking a right turn we would follow N.H. 52 (which starts from here) to move to Parasuram Kund. Thought of uncertainty of getting a place to take a cup of tea on our way to Parasuram Kund, we decided to have light refreshment with a cup of tea here.
Crossing Kakopathar on our way we arrived at Dirak Check Gate. Checking our permits and car documents and entering the car particulars in their Register the Security personnel allowed us to enter Arunachal Pradesh. Before leaving the check gate, we purchased few pieces of green Bananas and oranges from a road side vendor. From Dirak check gate up to a reasonable far distance except the frequent speed breakers the road was very wide and smooth. We were advancing leaving behind places like Mahadevpur, Namsai etc. So far we were travelling through plain areas with some scattered road side jungles, some beautiful rivers and bridges. Entering Chongkham we stopped near the Golden Pagoda and the Chongkham Pagoda and viewed them from close taking little time. I also took enough no of photographs and soon after that resumed our journey. Untill, we, passed Chongkham area, we, noticed few other Buddhist temples by the side of the road. Chongkham falls within the areas of Manbahum and Tengapani reserved forest.
After advancing some distance the road side sceneries started changing. Now we were passing through some dense forests. Many of tall trees we saw here are generally seen in tropical rain forests. In some places we observed many half burnt trees. Few huts were also noticed amidst these burnt trees. I could realise that a new human settlement was possibly growing here. It was 12-00 noon now. After crossing some more distance the dense forests started disappearing and some tea gardens started appearing before our eyes. Then, after crossing little more distance the road side scenery again started changing. Now, we were advancing through some small hilly areas with frequent sharp bends. There were many orange gardens on both sides of the road. I, could realise that we were passing through areas in and around Wakro. Wakro is a small hill station. Both Wakro and Parasuram Kund fall within the designated areas of Kamlang Reserved forest and Kamlang wild life sanctuary. This entire stretch after crossing Chogkham to Parasuram Kund is a paradise for the lovers of flora and fauna.
So far the mighty hills of Arunachal Pradesh were eluding us. This time our eyes could catch a lofty mountain at far distance. After advancing little more a winding road ascending the mountain and a mobile tower atop the mountain also came to our sight. I could guess that we were possibly very near to Parasuram Kund and after crossing Parasuram Kund we would possibly ascend that mountain and would possibly pass by the side of that mobile tower.
After a short time we arrived at Parasuram Kund. There is an army check post here just before a bridge over the Lohit River. One narrow road with steep up bifurcates near this point from the main road and moves to temple premise. Ascending that road, we, moved to the temple out-yard. We took a round around the Temple and enjoyed the beautiful surroundings and the tranquil atmosphere there. There were not much people here on that day. Because of shortage of time taking a holy bath at the Kund was not in our plan. Now it was 1-30 P.M. We searched for a tea stall in the surrounding area, but, got disappointed failing to locate one.
After coming down from the temple we stopped our car near the army check post. We were allowed to pass through the check post without any checking. Immediately after crossing that check post and taking a left turn we entered the long and beautiful concrete bridge over the Lohit River. We moved up to the centre of the Bridge in our car and then came down stopping the car there. It was never in my mind that the great Lohit with its blue water coming down over the rocky bed between two rows of magnificent hills and adorned with a beautiful concrete bridge would give us so much pleasure. Another thing we enjoyed here was the mystic wind blowing over the Lohit at a mind blowing speed. Sometimes the wind became so high that we had to struggle to walk properly. We spent about half an hour here viewing the mesmerising beauty of nature unfolded before us by the great Lohit and the surrounding magnificent hills.
Saying good bye to Parasuram Kund we began our journey at 02-00 P.M. After crossing the bridge we started ascending the mountain, which, we saw from our car before reaching Parusuram Kund some time ago. We were advancing constantly negotiating frequent bends including some hairpin bends. The, ascend, here was a little bit steep. On the way we did not forget to stop for a while at some places to see the breath taking view of the beautiful Lohit and the bridge over it from top and take photographs. Baba was not very much interested in photography. But, it delighted me to see that Nitu was equally eager like me to take photographs.
After ascending constantly through the black topped narrow winding road, curved on the lush green mountain slope and halting at many places to view the breath taking view below we reached the Hayuliang Road Y junction at 3-15 P.M. From Parasuram Kund to this Y junction road distance is only 21 KM, but our repeated stopping to enjoy the view cost us more than an hour to cross this distance. At Hayuliang Road Y junction we took left turn to move to Tezu following N.H. 52. Seeing two Restaurant like shops one each on each side of the road we stopped our car right after taking left turn. We moved to the shop on the left hand side. Last time we took some food was at about 9-00 A.M at Rupai Siding. Thereafter we did not have the opportunity to have even a bare cup of tea. Entering the shop we felt the hunger. We were delighted to discover the availability of rice at that odd hour also. I took rice with mutton curry. Baba and Nitu took Roti - mutton curry. The shop owner was a Nepali man, but, could converse well with us in Assamese.
We left this place at about 4-00 P.M. Now, descending from the hill we were moving to Tezu. After about half an hour the landscape had changed a little. Now, we were moving through valleys with occasional low hills and some forest areas. We reached Tezu at about 5-00 P.M. Tezu is the head quarter of Lohit district. Possibly Tezu is the largest town within Lohit, Anjaw and Dibang districts.
There are four five hotels in Tezu. We collected some information about two hotels namely Ochin & Shivam in advance. After seeing both these two hotels, we, decided to stay at Ochin. One of the reasons for selecting Ochin was that it had a spacious parking space on its back yard. We took two rooms, one for me and the other for Baba & Nitu. The rooms were very small with two separate small beds and an attached toilet. There was also a ceiling Fan in the room. A fourteen inch TV set was also there in the room. It is difficult to get a better accommodation in Tezu even if you want to pay for it, save the Govt. Circuit house. Another thing I observed after entering the hotel was the hide and seek game of electricity. Fortunately I carried two re-chargeable emergency lights with me.
By the time we entered the hotel it became dark. This deprived us from viewing Lohit at Tezu. After having a cup of tea we hurriedly make a round around Tezu town knowing that the town will fall in sleep by 7-00 P.M. Finishing our dinner and clearing the hotel dues in advance we retired in our hotel bed at about 10-00 P.M. I woke up in my bed before dawn hearing sound of heavy thundering and rain. The heavy rain made me worried thinking over our journey in the morning through many landslide prone areas. Then again I fell asleep and at 5-00 A.M. alarm of my mobile phone woke me up. I made Baba and Nitu too wake up. It was still drizzling outside. After finished our morning duties and packing we went out from the Hotel room at 6-30 A.M. Leaving the Hotel, we, first went to a Petrol Pump and filled our car fuel Tank full. Looking around we noticed a good looking Restaurant in a row of shops near the Tezu Civil Hospital in front of the Petrol Pump and moved there to have hour breakfast.
Finishing our breakfast with hot Puri-chabji we began our journey from here at 7-30 A.M. It has stopped raining now. But, the sky was still cloudy. All of us were little worried thinking about the conditions of the long unknown road ahead of us due to last nights heavy rain. There was also a sense of little un-fulfilment in me for not being able to see the Lohit and the surrounding places of Tezu due to a compact tour schedule. From Guwahati to Tezu in the entire route, Baba alone was driving the car. So, I asked him if I should take control of the steering now. But, as I was expecting, Baba replied that he was quite comfortable driving the Car. I know very well that Baba is having a passion for driving long distances through unknown places. So, I did not insist more.
After ascending the mountain we reached the Hayuliang Road Y junction. This time, from here we took the Hayuliang Road. After ascending the mountain over coming many hairpin curves and passing the Mobile tower we saw yesterday from a distance, and all along watching the beautiful Lohit below we reached the Hawa Camp. Howa camp is the view point for tourist to have a view of the magnificent Lohit below. The Lohit after travelling a long distance through the narrow deep gorges from China and covering the entire Arunachal of this part, here, it has entered the plain below spreading its might to become very wide before moving further down towards west through the valleys of Assam to meet its other tributaries, Dibang and Siang.
We stopped our car at Howa Camp. Coming down from the car, suddenly, we felt very chill. Chill wind was blowing. We, pulled out warm clothes from our bags. I wore a sweater. Even then I was filling little chill. By this time the sky has also started clearing the cloud. The cloud and the sun have now started playing hide and seek game. We spent about 15 minutes here enjoying the breath taking view of Lohit below. I, took, plenty of Photographs as well.
Again through mountainous road full of sharp bends we started moving ahead. After a short time, for the first time, we confronted a bad patch of road. Here ahead of a sharp bend with steep up the road had become narrow and very muddy due to fresh landslide of last night. On the right hand side it was hill and on the left side a deep gorge with the Lohit far below. First we tried to cross this portion with all three of us in the car. But, the rear wheels of the car started spinning without moving an inch. So me and Nitu came down from the car and ascended up to the road bend by walking. From here Nitu started guiding Baba in pulling the car up. Baba carefully moved up the car leaving behind the bad patch. We came across similar situation two three times more. The joy of viewing beautiful mountain and the magnificent Lohit started vanishing from our mind with the emergence of a doom scenario of getting stuck in the midst of our journey due to bad weather condition. After travelling for few more minutes we could see the cloud giving way to the Sun. Looking at the sunny sky our mind again filled with joy. This way, managing the bad patches of road we continued our journey. Amidst all these we never forgot to stop our car for a while at several places on our way to see a road side stream, to drink water from a stream, to see the Lohit below with a hanging foot bridge over it, to see a distant snow capped mountain, to see a distant waterfall, to see a deep gorge or to see a beautiful suspension road bridge, which, were in plenty throughout the entire stretch of our journey.
Amidst all these enjoyable happenings, at a narrow valley barricaded by two rows of hills in two sides and another lofty mountain range standing majestically guarding it from behind we faced a thrilling situation. Here we first noticed a red flag by the side of the road. Then we saw one army man signalling us to stop there. Enquiring with the army man we came to know that firing was going on. Initially we got scared hearing about Firing. But, the army man clarified that this area is in the outer fringe of army firing range and presently firing practice was going on. Coming down from the car we started enjoying the serenity of that place. Then, the roaring sound of continuous two three rounds of firings made us completely speechless. The sound of firing after series of reflections in the surrounding hills created a thrilling environment. The roaring sound of the firing forced me to believe that it was possibly a mortar firing. When I asked the army man about it, he just smiled without replying to my query. I tried to find out the location of the firing leaving my eyes to hover over the mountain peaks. But, I failed to locate even the trail of smoke generally left behind by such gun firing.
It was about 12-00 noon. During this three and half an hour travel from Howa Camp we did not come across any shop or any human habitation by the side of the road where we could have stopped for a cup of tea. Only things we came across were few trucks of BRO, some army vehicles and a few Tata Sumo vehicles carrying passengers, all coming from opposite directions. At about 12-30 P.M. we reached a place with few road side houses and some shops. We also noticed some Tata Sumo vehicles parked by the side of the shops. There were also small gathering of peoples inside and around the shops; possibly passengers carried by the Tata Sumo vehicles. After travelling a long distance they have possibly stopped here to have some food in the road side shops. With the hope of at last getting a place to have something to eat we felt relieved. Stopping our car we entered a shop. Some plastic Tables and chairs were there inside the shop. Occupying a table we enquired with the lady shop owner if anything was there for lunch. The lady shop owner wearing a beautiful smile in her face replied that out of something heavy only Thuppa was available. I never heard about Thuppa before. So, I was apprehensive about Thuppa. But, I noticed smiles in the faces of Baba and Nitu hearing the availability of Thuppa. They could convince me to taste Thuppa. With Baba and Nitu for the first time in my life I took a bowl of Thuppa. After inserting my spoon deep inside the Thuppa bowl it became clear to me what Thuppa actually is. It is boiled noodles dipped in a light gravy of some local masalas. In non veg Thuppa tiny pieces of meat is added. Since we ordered chicken Thuppa some very tiny pieces of chicken meat were dipped in the gravy. First, I put a spoon full thuppa gravy in my mouth. The taste was really good. With great satisfaction I finished the bowl of Thuppa. Baba and Nitu each ordered for another bowl of Thuppa. After finishing the thuppa we ordered for three cups of tea. Relishing the taste of the tea prepared with pure milk we paid our bill to the lady shop owner. Before leaving the shop I enquired if she could sell a kg of their traditional rice variety to me. With a smile in her face she obliged me.
Through my net search I learnt beforehand that this part of Arunachal Pradesh is pre dominated by Mishimi tribes. They generally follow Buddhist religion and are very amiable and hospitable people. My experience here confirmed the same. One more thing I observed was the domination of women folk, especially in far flung places like here, in managing the shop business, particularly restaurant business.
We again started our journey through the mountainous terrain. Like the earlier part of our journey, we again encountered some terrible portions of road. At the same time there was no end of seeing a distant snow capped mountain peak, a beautiful hanging road bridge or a beautiful hanging foot bridge, streams, waterfalls in this part of our journey as well like our earlier part.
Few minutes before 2-00 P.M. we arrived at the Sumo Stand at the entry point to Hayuliang from Hayuliang road. From here one road bifurcates towards the main Hayuliang town at a distance of only a few KM and the main road through which we were coming moves to Hawai, Walang. We stopped our car here and searched for the hardware store of one Mr. Gagan Chetri. It was a small place with only a few shops so, there was no difficulty in locating Mr. Chetris shop. Mr. Chetri was sitting in the shop counter. After introducing myself I started my discussion related to my assignment in Hawai with him. After finishing our discussion, I turned back, but, could not find Baba and Nitu. Looking around I noticed a small gathering in a nearby tea Shop. Coming there I could realise that people were watching India Bangladesh world cup cricket quarter final match in TV screen of the tea shop. I notice Baba and Nitu amongst the small crown there. I called them inside the shop and occupying a table we set inside the shop. We ordered for three hot Chamochas and three cups of tea. The fact that Chamocha is available in Hayuliang too delighted me. Sitting comfortably in the chairs, we started enjoying the cricket game with intermittent chat with the shop owner. The shop owner and his wife were talking to us in Assamese. Meanwhile the match had also entered a thrilling phase due to continuous falling of Bangladeshi wickets. Even after finishing our tea we had to wait for little more minutes to let Bangladesh%E2%80%99s batting innings finish.
Immediately after the game was finished we left the place saying good bye to Mr. Chetri. It was forty minutes passed 2-00 P.M. On our way again we encountered two bad patches of road. Fortunately, the last about twenty km portion of the road before Hawai was good. The road side scenery in that portion was also enchanting. Then seeing a suspension bridge over Lohit from little distance we stopped our car to enjoy the view. Coming near the bridge we saw a Y junction. Enquiring with two young man standing there we could come to know that name of this place is Watong and from here the road through which we were coming would move to Walong and the other road in right hand side would move to Hawai crossing the bridge over the Lohit. Taking right turn we entered the bridge and stopped our car there to view the beautiful Lohit, the surrounding hills and the bridge itself.
It was 5-00 P.M. when we arrived at the outskirt of Hawai town. We could see the peak of a snow capped mountain standing at far distance from our car. We were coming stopping here and there asking the unknown passers the location of the I.B. Then I noticed a Tata D.I. mini truck behind us. Some kids and two young men were standing in the rear open carriage compartment of the Truck. In one place after a wide bend the truck overtook us and came to a halt. We too stopped our car. I noticed a young man coming to us from the Truck. I too came down from the car and asked him in Hindi what the matter was. The young man instead asked me in Assamese whether we had come from Guwahati. When I replied in affirmative he replied that seeing our car number plate he could realise that and thinking that we were searching something he had come forward to help us. Then I told him that we were looking for the I.B. Asking us to follow him the young man moved to the Truck.
Following the truck we arrived near the I.B. The young man showed us the I.B. standing on the top of a dwarf hill. There was a long stair rising up to the Gate of the I.B. After exchange of words with the young man for few minutes we moved to the I.B. saying good bye to him. The caretaker of the I.B. was not there. We talked to his wife and could come to know that only one room was available here. It was becoming dark, so, without losing time we immediately moved to the Circuit house which was at a distance of about 2 KM from here. The caretaker of the circuit house after talking with us for few minutes confirmed availability of rooms. After completing the formality of taking permission from the officer in-charge of the circuit house we occupied two VIP rooms. The rooms were very large with two separate beds. There was also a sofa set suitable for four five persons in a corner of the room. The floor was covered with good quality carpet. The curtains, bed mattresses, bed sheets, pairs of blankets everything was of good quality. The bathroom cum toilet attached with the room was very large with all amenities including running hot water. Only thing missing was a TV set.
Name of the Caretaker of the Circuit House was Badri Prasad. After getting fresh and having a cup of tea we went out to the small market place at a distance of about 2-3 KM from here. The cook of the circuit house also came with us to buy chicken meat for our dinner. In one side of the market there were few Restaurants, grocery shops etc. We stopped there. Leaving the cook there for his marketing we entered a Restaurant. As usual the best item we could find here was Thuppa. We ordered for three bowls of chicken Thuppa. The Thuppa we had here was tastier than the one we had taken in our lunch. There was no tea in this Restaurant. So, we moved to another Restaurant to have our tea. Here too I observed local Arunachali women with smiles in their face running the Restaurants. Their hospitality to their customers impressed me a lot. After finishing the tea I started walking aimlessly in the street there. Some time observing the shops in the market and sometimes getting engaged in brief chats with few local people, while, Baba and Nitu moved to another corner of that small market getting lost in their world of young mind.
At about 7-00 P.M. we came back to the circuit house. At about 9-30 P.M., we finished our dinner in the dining hall of the circuit house and soon after that retired in our bed. Soon I got lost a deep sleep. It was possibly one two hour before dawn the loud sound of thundering and heavy rain woke me up in my bed. A sense of doom immediately gripped my mind, thinking as to how I would accomplish my job tomorrow if the bad weather continues. After some struggles again I fell in sleep. At 5-00 A.M. the alarm of my mobile phone woke me up again. I went to the toilet to finish part of my morning duties. The water in the tap was so chill that I was afraid of touching it again. I switched on the Geyser. Then releasing that it would take at least twenty minutes for the water to get warm, somehow, I washed my mouth and face with the chill water. Then taking the camera in my hand I came out from the room.
First, I went to the Kitchen to sense if anybody was there inside. There was nobody. I came down to the porch of the circuit house stepping down from the Varandah. It was drizzling outside. The valley below and the distant mountain with their peaks all were covered with cloud. The cloud balls were noticeably moving from one direction to another. The cloud balls in the gorges below were moving little faster. Some time a cluster of moving cloud were unveiling the mountain and peaks beneath them, but, in the next moment another cluster of moving cloud balls were veiling them from our sight. I enjoyed the mesmerising hide and seek game of the cloud balls to its fullest. Then suddenly I realised that somebody was standing behind me. Turning back I noticed Mr. Badri Prasad, the caretaker of the circuit house. I said good morning to him and enquired if he could manage a hot cup of tea. Mr. Prasad went inside to fetch a cup of tea for me. It was 5-30 A.M. and now the rain has stopped pouring in. The cloud has also very slowly started making way for the sun light to fall over the distant mountain peaks. Then Badri Prasad came with the cup of tea. Sipping the hot tea I started chatting with Prasad. By the time I had finished my tea, the sky had become clearer. I could guess what nature may unfold before me after few minutes if she is pleased with me the hide and seek game of cloud and sun amidst the lofty mountains and deep gorges. So I hurriedly went inside to finish my remaining morning duties before the game of nature starts.
Soon I returned to the porch again with my camera. On the way back here I knocked on Baba and Nitus room door making them wake up. Coming down to the porch this time I could see the cloud losing their grip to a great extent. The distant snow capped mountain peaks with early morning sun rays falling on them are now letting our eyes to catch them at least for some moments before the naughty cloud veils the sun again. The lush green hills, not too far, wearing the blanket of snow has turned white. The beautiful buildings with their coloured roofs atop the low hills bellow unfolded a serene landscape before my eyes.
After few minutes, coming out from their room Baba and Nitu declared that they were now ready to move. Tough, I wanted to be here for little more moments, the thought of Job in my hand forced me to go inside and get ready to move from here. Hurriedly changing my clothes and finishing packing, I came out from the room to say good bye to Hawai. Badri Prasad presented the hand written and stamped circuit house bill for room rent and food to me and I cleared it. Then saying good bye to Prasad we boarded our Car and left the circuit house. It was 7-00 A.M. now. The sense of un-fulfilment for not being able to see many unseen beautiful things of Hawai was haunting me. But, I , promised Hawai to come back again to sit on her Lap for a full day to enjoying her mystic beauty amidst snow capped hills and lush green landscapes.
We stopped our car in the small market where we had thuppa last night. Today we entered a different restaurant and were quite delighted to learn that hot puri-chabji was available. We ordered two plates Puri-chabji and two plates chicken thuppa and share those amongst us. Then with tea prepared with pure milk we finished our breakfast and came out from the Restaurant. Now the sky is quite clear. The distant snow capped mountain peaks and the surrounding low hills wearing blanket of snow are clearly visible to our eyes. We spent another 10-15 minutes here viewing the natures beauty.
Coming back from Hawai at a place just before reaching Watong, we took a narrow road bifurcating from the Hawai Road to accomplish my professional assignment which actually brought me to Hawai. Finishing my works within two hours we again arrived at Watong Y junction at about 10-30 A.M. From here we took right turn and moved towards Walong. By this time weather has also turned very beautiful. It was a sunny day now. After moving some distances I realised that road condition here was far better in most of the stretches with small no of sharp bends. We were passing through a long road built over the slopes of a high hill. The magnificent rows of mountain with lovely Lohit flowing through a gorge in between them and the distant snow capped peak that had been catching our eyes in most of the time of our journey to Walong. L enjoyed the journey it to its fullest. Amidst this pleasant feeling when sweet sun light passing through the window glass fall over me, my pleasure reached its extreme. Only one thing I found missing was the pleasure of sipping hot tea standing under sun in a chill weather condition and beautiful surroundings.
Here too we came across a portion of road, where, a stream after coming down from the left side hill crossed the road to meet Lohit down below. We stopped our car here and then washed our face with the stream water even though it was quite chill here. Then we drunk the stream water using our hand and also filled two bottles with the stream water.
Advancing some distance more we were approaching Walang Valley. We stopped our car near a gentle bend to have a view of Walang valley from a distance. From here we viewed the Walang valley sitting on the bank of Lohit at a distance of about 1 Km with a snow capped mountain range guarding it standing far behind majestically. After enjoying the scenery we moved ahead and stopped our car near an army check post. There was a row of shops near the check post. We enquired with the army man in the check post as to how far we can move. The army man after checking our document informed that we can move up to a hot water spring 9 KM ahead.
Like our journey in portion from Hayuliang Road Y junction to Hawai, here too we did not notice any road side village or a halting place in the entire 50 KM long Watong-Walang stretch. Walong is a beautiful valley in the upper Anjaw district on the Bank of Lohit River. Indian army has established a large camp here. China border is standing at a distance of about 50 KM from here. Except the large army camp, this part of Arunachal Pradesh is very sparsely populated. The hot water spring at distance of 9 KM from here is a place of great attraction to the people of this part of Arunachal. It attracts tourists coming from other parts of India as well. As we were short of time we did not have a plan to move to that hot water spring. There is also a war memorial here built by the Indian army in memory of the martyrs of the 1962 China war. We saw the memorial from the check post and move up to there in our car.
Parking our car by the side of the road we walked up to the memorial. Seeing us, an army man in half army dress came to us and requested for our identity. I produced my Institution of Engineers (India) identity card before him for my introduction. The army man after seeing my card narrated many facade of this War Memorial to us. We learnt from him that in 1962 India China war Chinese army came forward up to Walong in this sector. From the conversation I had with him I guessed that he was a Junior Commanding Officer.
Saying good bye to the army officer we came down from the war memorial and moved up to the row of shops near the check post. Here we stopped our car to eat something. After checking two three shops we entered a shop where at least thuppa was available. We finished our lunch with chicken thuppa. The Thuppa here was of very poor quality. Finishing our lunch with a cup of tea we boarded our car for our return journey. It was 1-30 P.M. now. Just before leaving the place a team of bikers comprising three four persons came to my notice. I had been reading regularly in various blogs the dare devil travel stories of many bikers, which were, always a source of great pleasure and inspiration. Seeing a team of bikers in front of me I felt great pleasure. From their facial appearance it appeared to me that they were possibly from some part of south India. My heart filled with a sense of love and affection for those travellers who had come out from their home leaving their near and dare and jobs, in search of something which is only known to them.
After travelling back about 100 KM we reached Hayuliang Sumo stand at about 5-15 P.M. Still it was not dark. Meeting Mr. Chetri here, I, collecting information about the PWD I.B. and a private lodge from him for our night staying. Both the I.B. and the Guest House were in a location at a distance of few KM from main Hayuliang town. On our way we saw a petrol pump and immediately turned our car to the petrol pump and filled the fuel tank full. Then, we moved in search of the I.B. After passing few KM and then passing through a stretch of wide good condition road with many shops of different nature standing by its side and moving little distance of about one fourth of a KM we arrived at the I.B. But, we were greatly disappointed to know that all the rooms there were full. By this time it had become dark. From there we came to the Private Lodge. The lodge was situated on the same road at a walking distance from the I.B. in between the market with row of shops and the I.B.
The Guest House was a very large Assam type building with a wide and long varandah and a porch in its front. The compound was also very spacious. There was also a large common room at the centre of the building in opposite the porch. Finding no body there, we moved inside through a corridor. Again finding nobody there I kncked on one of the doors with good force. Then, one young man came out from a room. One young lady and a five six years kid too came out from the room following the young man. I could guess that the Young Man was the Caretaker and the Lady and the child behind him were his wife and son respectively. From its deserted look from road side and the gloomy atmosphere we were facing right from entering compound of the Guest house I was sure that no other occupant was there in the Guest House on that day.
Knowing rooms are available we first checked a room to be sure that we can stay here. It was a very large room with two beds and an attached toilet. There was a ceiling Fan in the room. Though the condition of the bed, mattresses etc. were not up to the mark, we had no option except to stay there. Keeping this room for Baba and Nitu I asked for another single room. This time the caretaker was escorting us through the corridor to an inside room, but, in a desolate place like this I was little scarred to stay in an inside room. So, I insisted for a room in the front even if it is one with double bed. Finally we took two double bed rooms with a rent of Rs. 500/- per room per night. Neither tea nor lunch, dinner are served in the guest house. So, without losing time, immediately after keeping our bags inside the rooms we moved to the I.B. again for booking our dinner in advance. With hard persuasion we were able to convince the I.B. Caretaker to arrange dinner for us. We were advised to come before 9-00 P.M. to take our dinner.
On our back to the guest house we move ahead to the market place for a cup of tea and some light refreshment. Finishing our tea we spent some more time there talking with the local people and walking on the wide road aimlessly in a chill weather. Coming back to the Guest house I took some rest lying on the bed. We moved to the I.B. at about 8-30 P.M. Our dinner was ready. Like Hawai here too we tasted the taste of homemade rice, dal, vegetable curry and chicken curry. Finishing our dinner we came back to the Guest house at about 9-30 P.M. At 10-00 P.M. I retired on my bed.
Like the last three days the alarm of my mobile phone woke me up at 5-00 A.M. Waking up from the bed I could hear the singing of birds in different pitches and tunes from the hill behind the Guest house. I went to the toilet and finished part of my morning duties. Only one tap of the toilet was in working condition. The basin came out from its support on the wall. Though the flash was not in working condition it gave me some relief that at least the commode was in working condition. Washing my mouth and face with bottled water I came out from the room with my camera and walked towards the I.B. through the wide road with no other people in sight and enjoying the refreshing morning. Birds singing, as I heard from my bed immediately after waking up, is still there catching my years. Then, after taking a mild bend before reaching the I.B. suddenly a snow capped mountain range standing majestically with its peak capped with snow at not too far away suddenly popped up before my eyes. Appearance of the mountain before me made me totally surprised as I was never expecting the same. Standing on the road near the I.B., I enjoyed the view of the snow capped mountain for few minutes and then came back. I moved straight to the little market place. All shops were close. I kept on waiting there in front of a tea shop for few minutes hoping same to open soon. Seeing me waiting there a little boy came out from the house behind the shop. I asked him if the shop would be opened now. The boy went inside and soon a lady came out and opened the shop and then invited me to sit inside. Sitting inside the shop I sipped two cups of hot tea served by the smiling young lady and then saying the lady that we three persons would come to her shop after little time to have breakfast with thuppa I came out of the shop and walked little ahead. From there I again viewed the snow capped mountain.
By the time I came back to Guest House Baba and Nitu had already finished their packing. Within fifteen minutes I made myself ready finishing the morning duties and packing. The caretaker was not there. Paying our dues to his wife we left the Guest House at 7-15 A.M. Then finishing our breakfast in the tea shop we began our return journey to Guwahati saying good bye to lovely Hayuliang. It was 7-45 A.M. then. Same disappointment as I felt in Tezu and Hawai, haunted me here too for not being able to see the main Hayuliang town in the confluence of Lohit and Delai River and its famous hanging bridge.
After completing a long four and half an hour journey through the winding mountainous road without stopping anywhere, except some brief stops here and there to take photographs and about a 15 minutes halt at a place due ongoing road clearance works (due to a small landslide) by BRDO personnel, we arrived at Hayuliang road Y junction at 12-15 P.M. Here we took 15 minutes rest, had some food and sipped hot tea in the road side restaurant we entered during our onward journey.
Starting from this place we arrived at Tinsukia at about 3-30 P.M. Taking one hour rest in an air-conditioned Restaurant at Tinsukia in the process of taking our lunch we began our return journey at about 4-30 P.M. Resuming our journey we arrive near Sibasagar at about 7-00 P.M. Baba, was extremely tired after driving singlehandedly for such a long time and long distance. But, by thinking that Jorhat would be a better place to spend the night we kept on moving ahead. At about 9-00 P.M. we reached Jorhat and landed in a Hotel at a place near the old govt. bus terminal.
Next day at about 6-30 A.M. we began our Journey from Jorhat and at about 12-30 P.M. we reached Guwahati completing our memorable and wonderful six day long road trip.