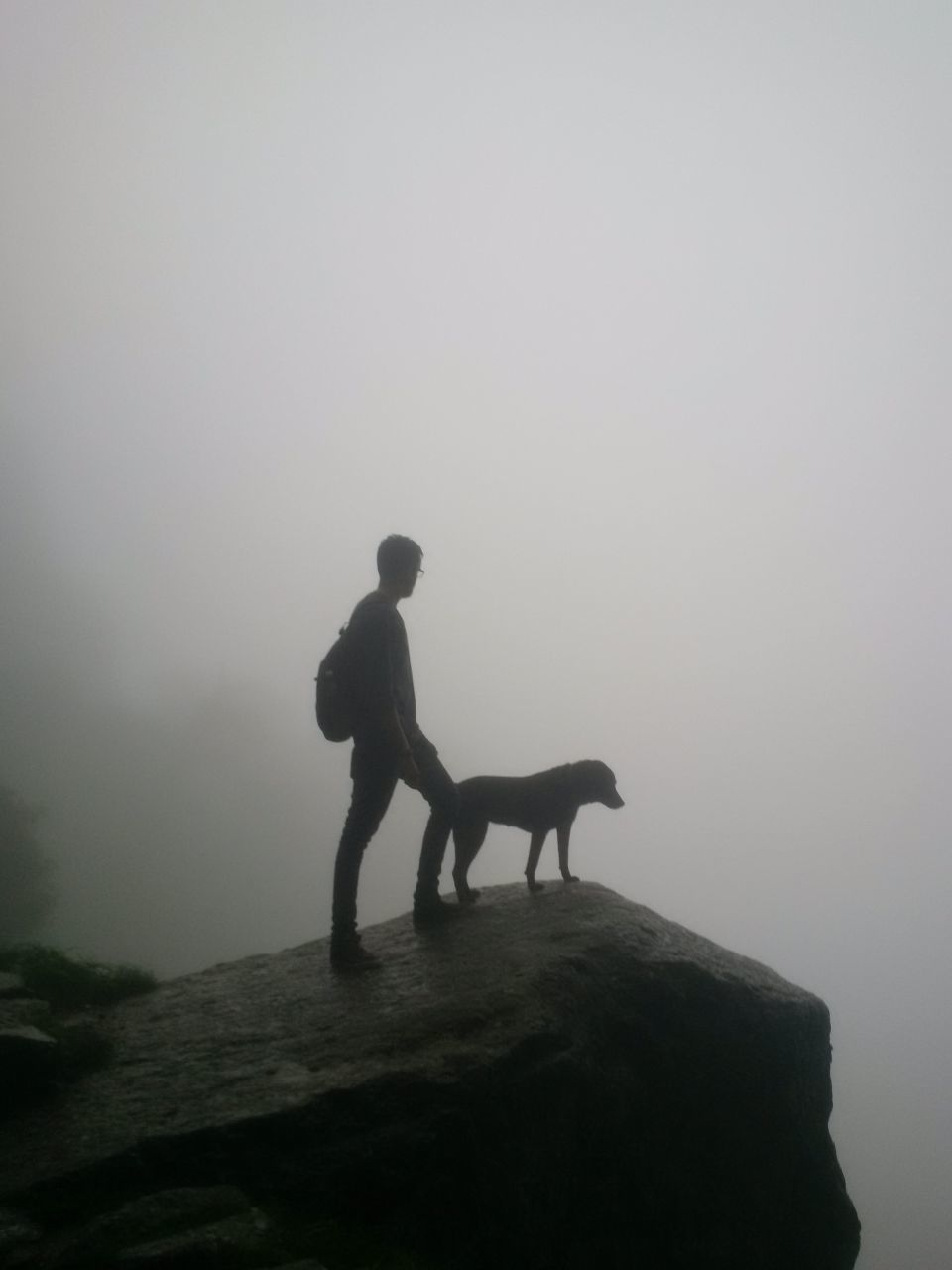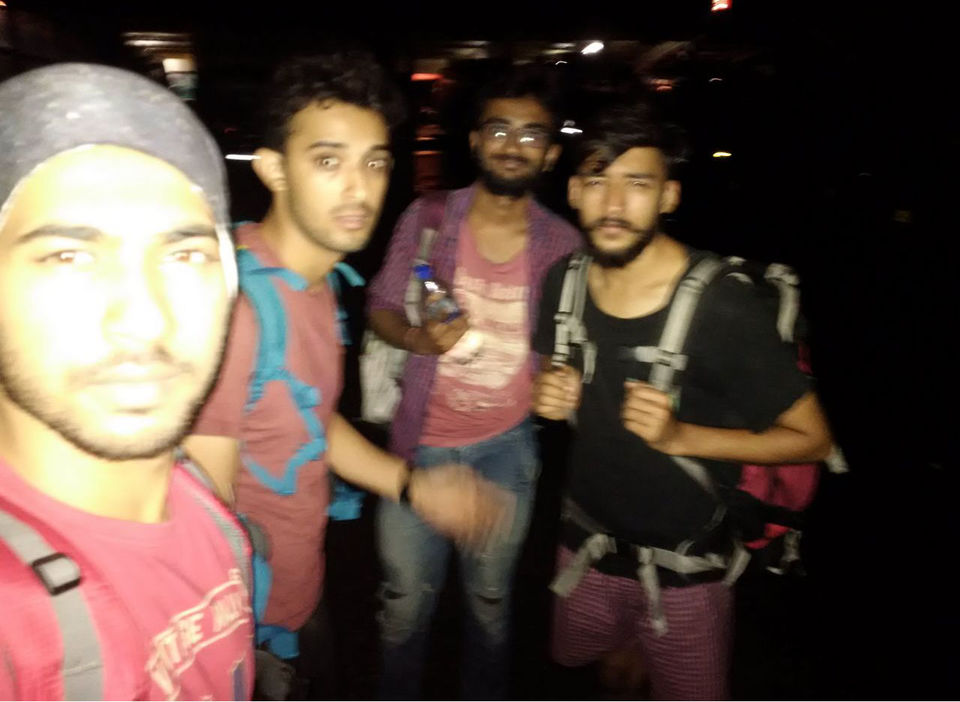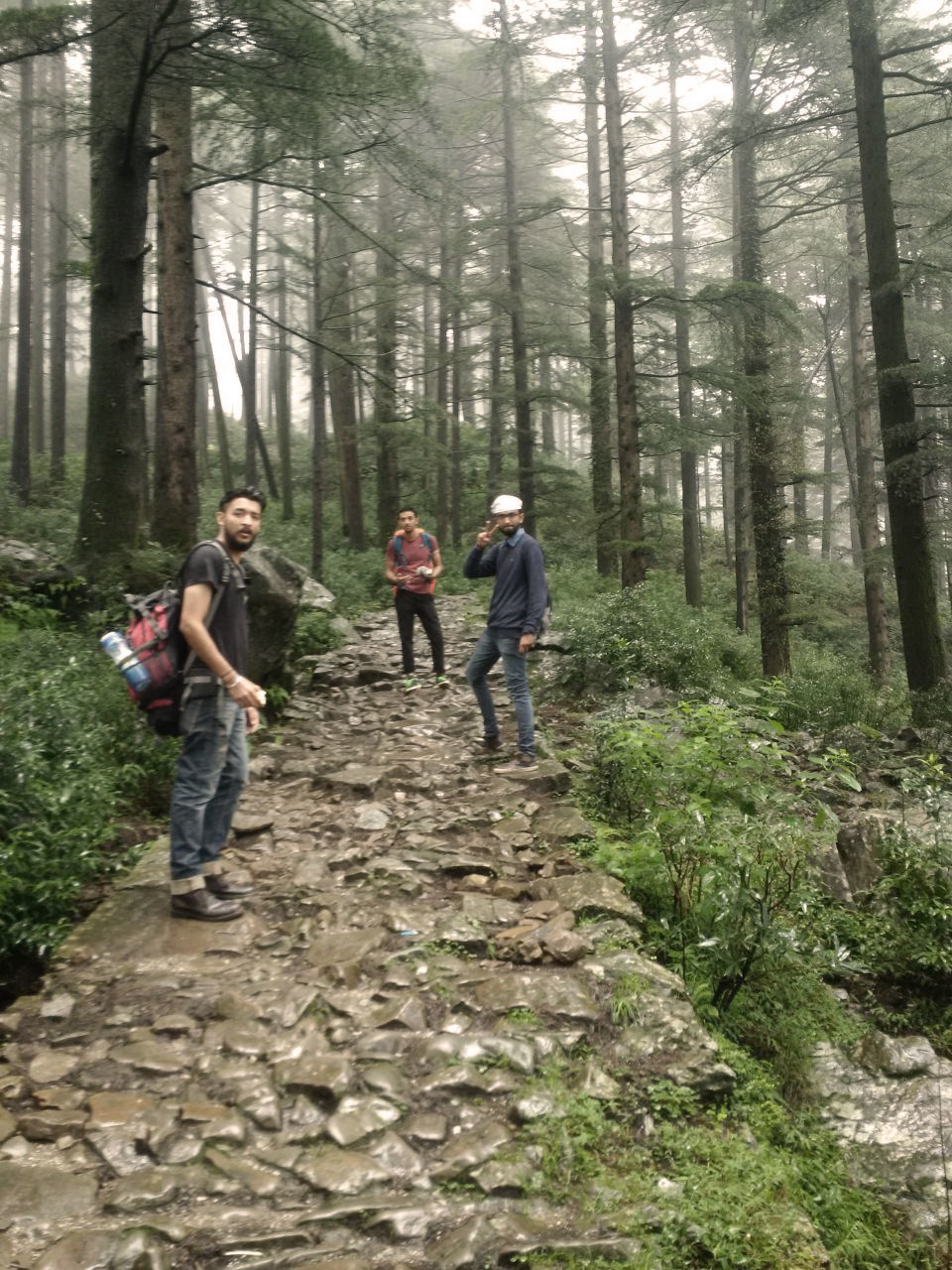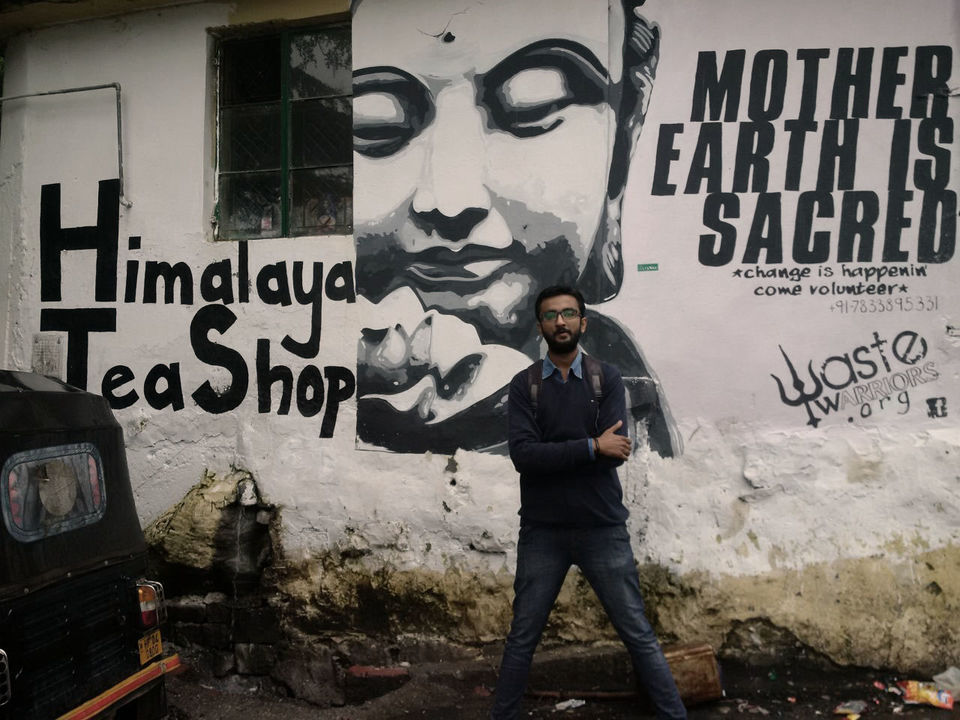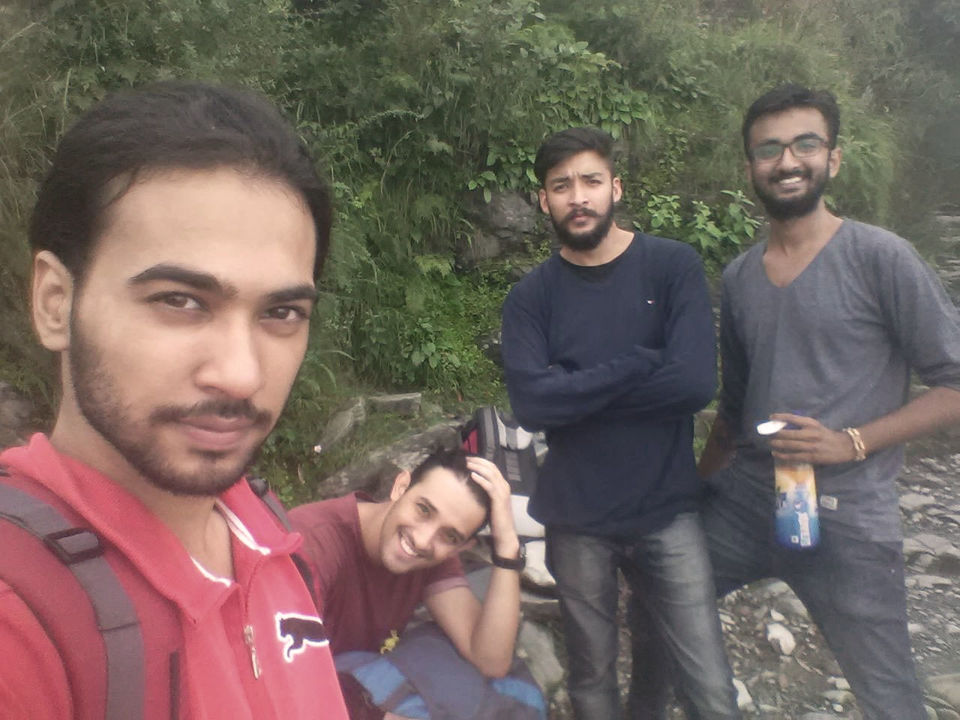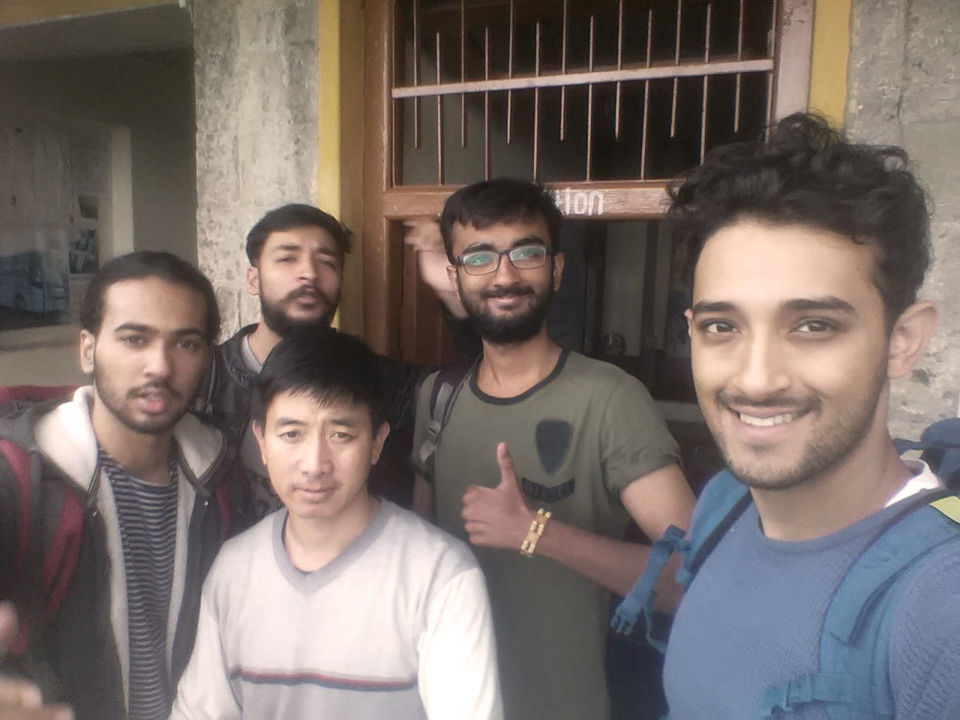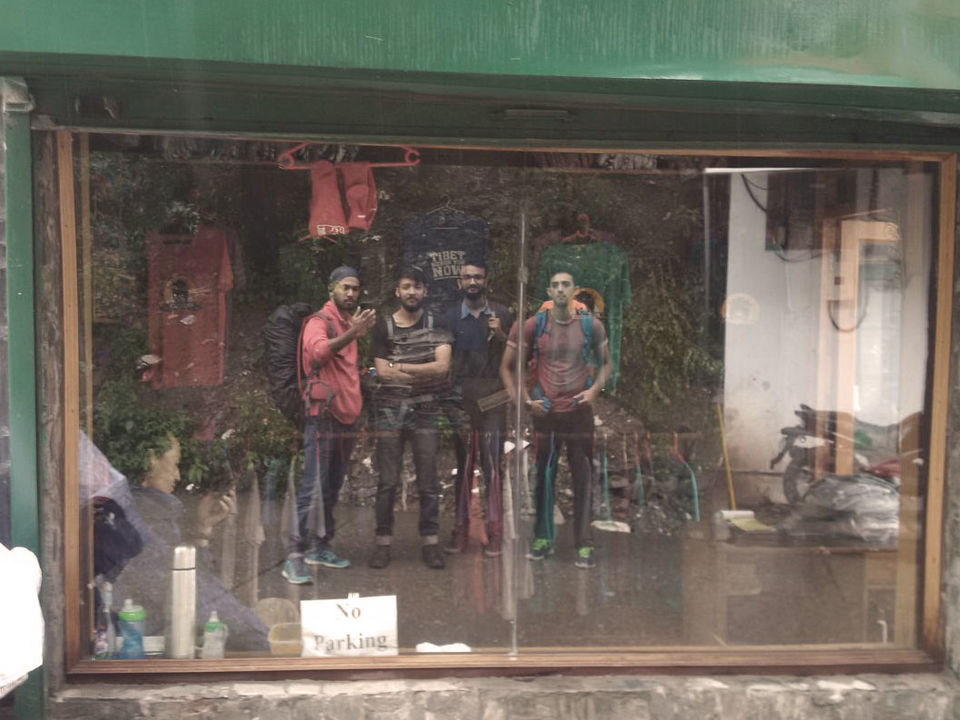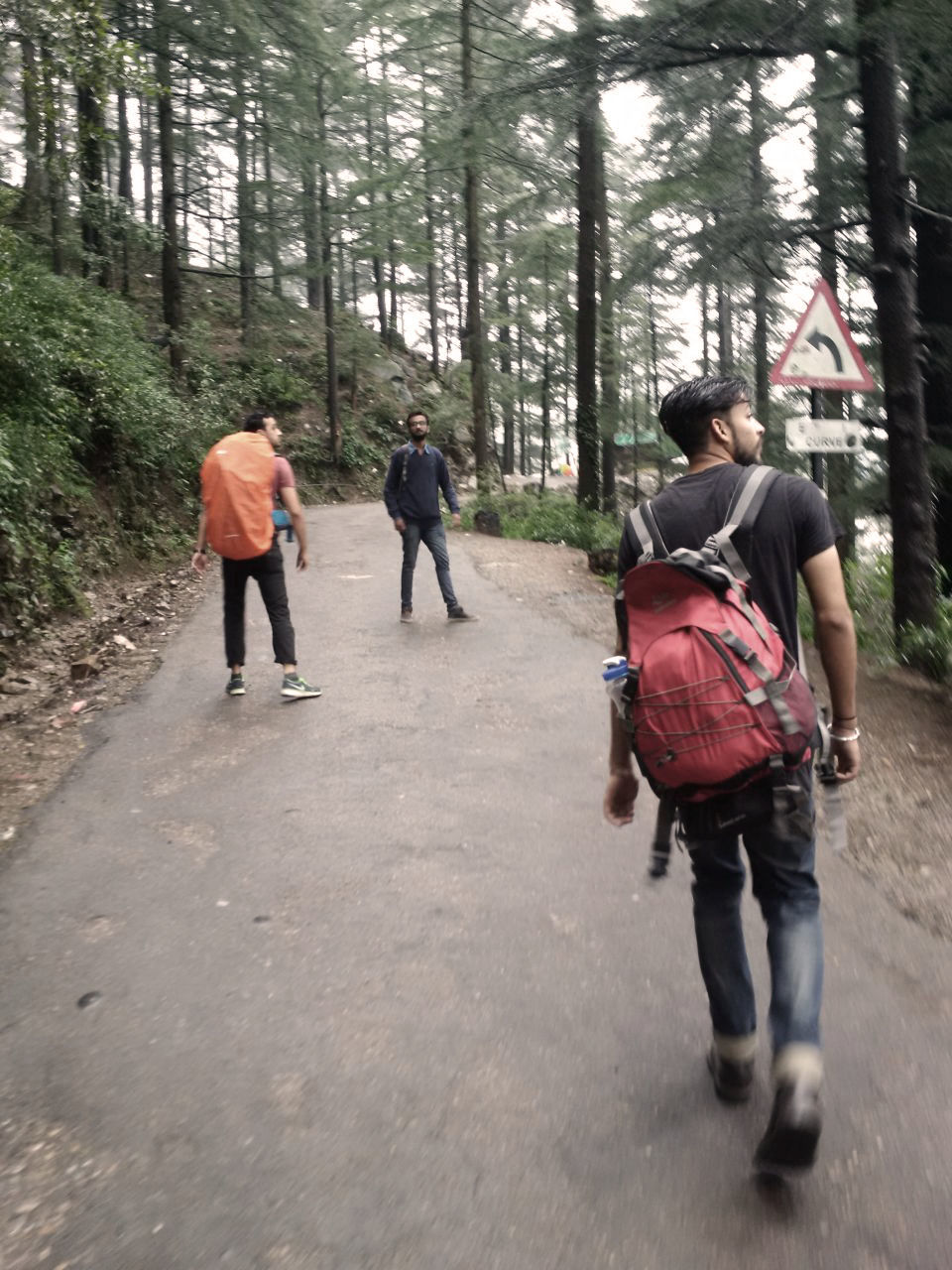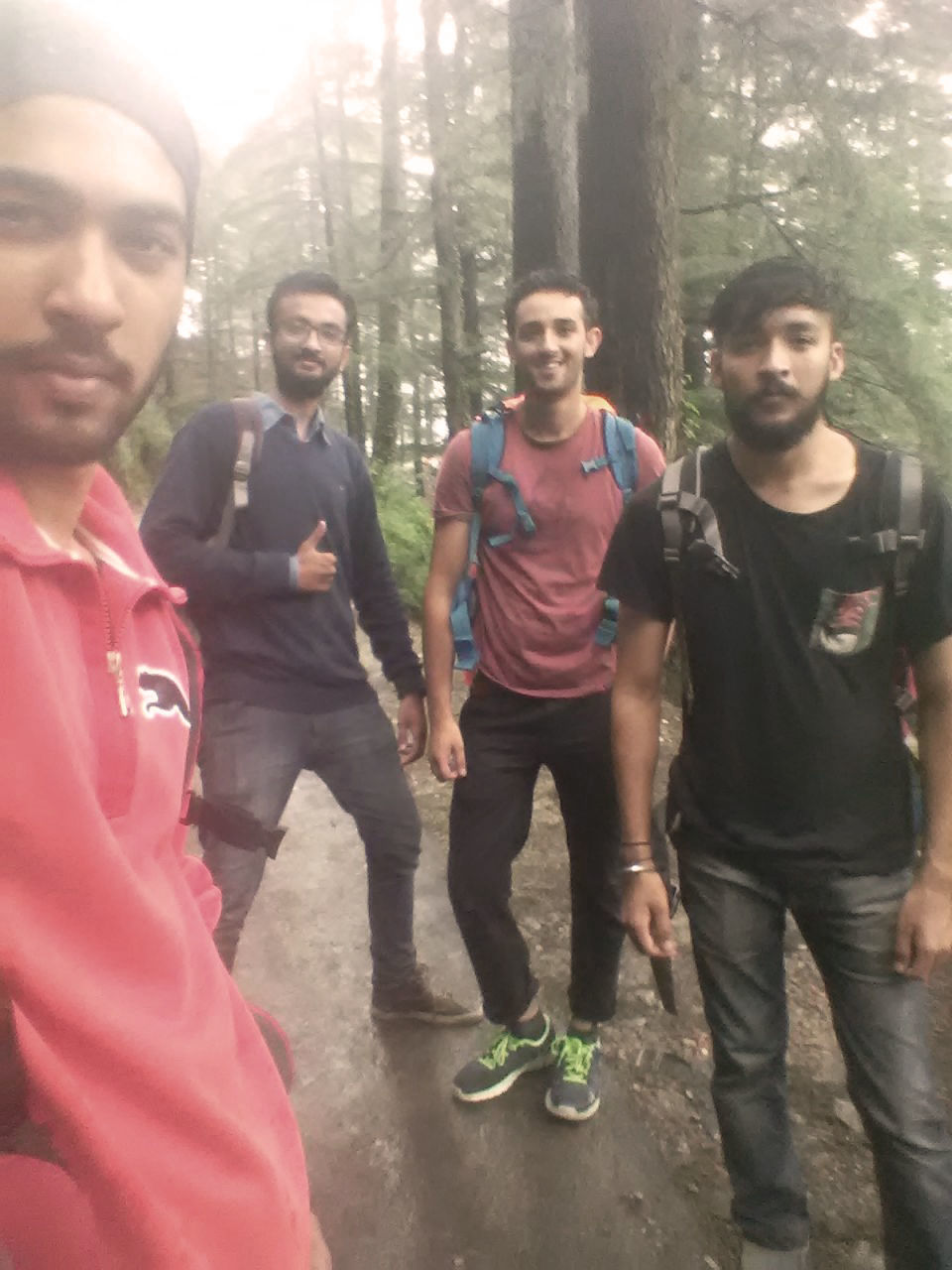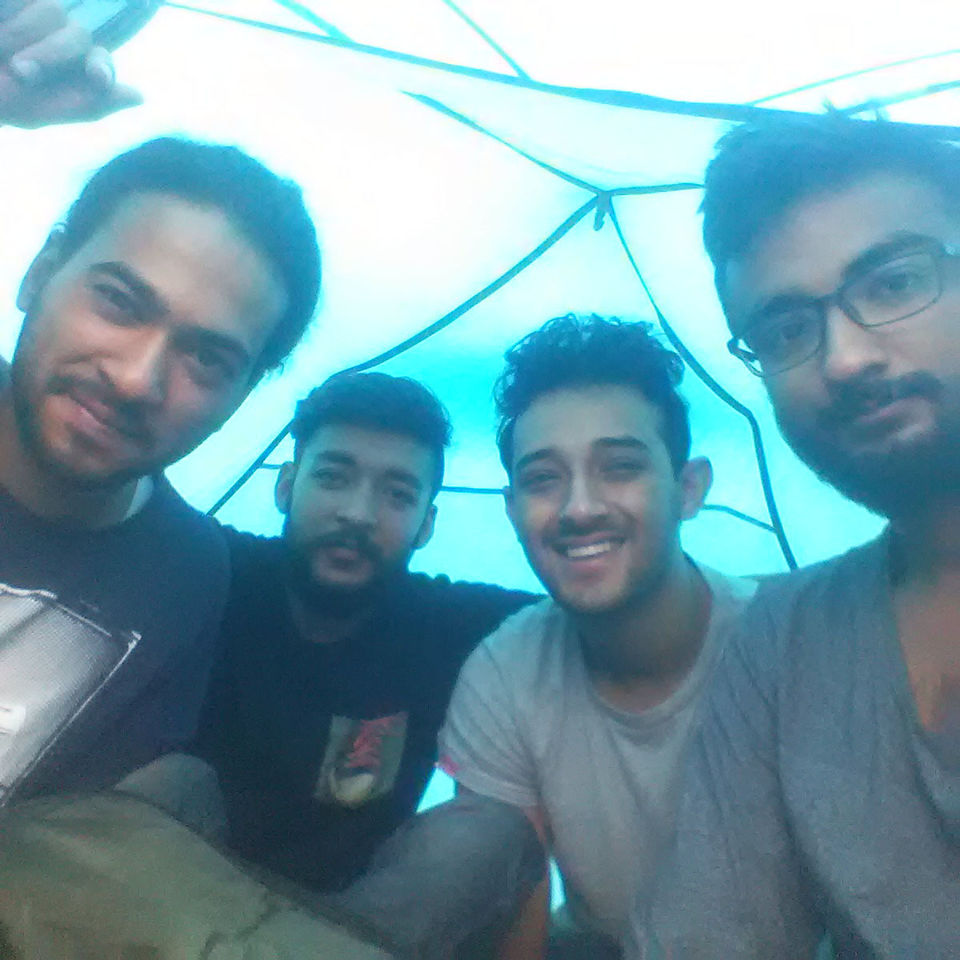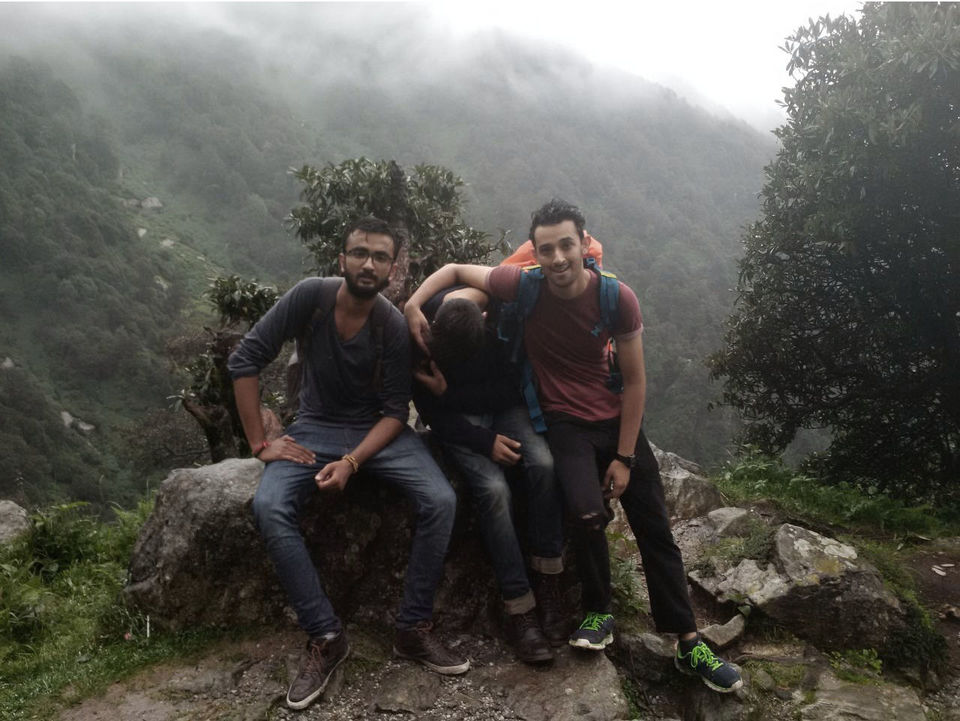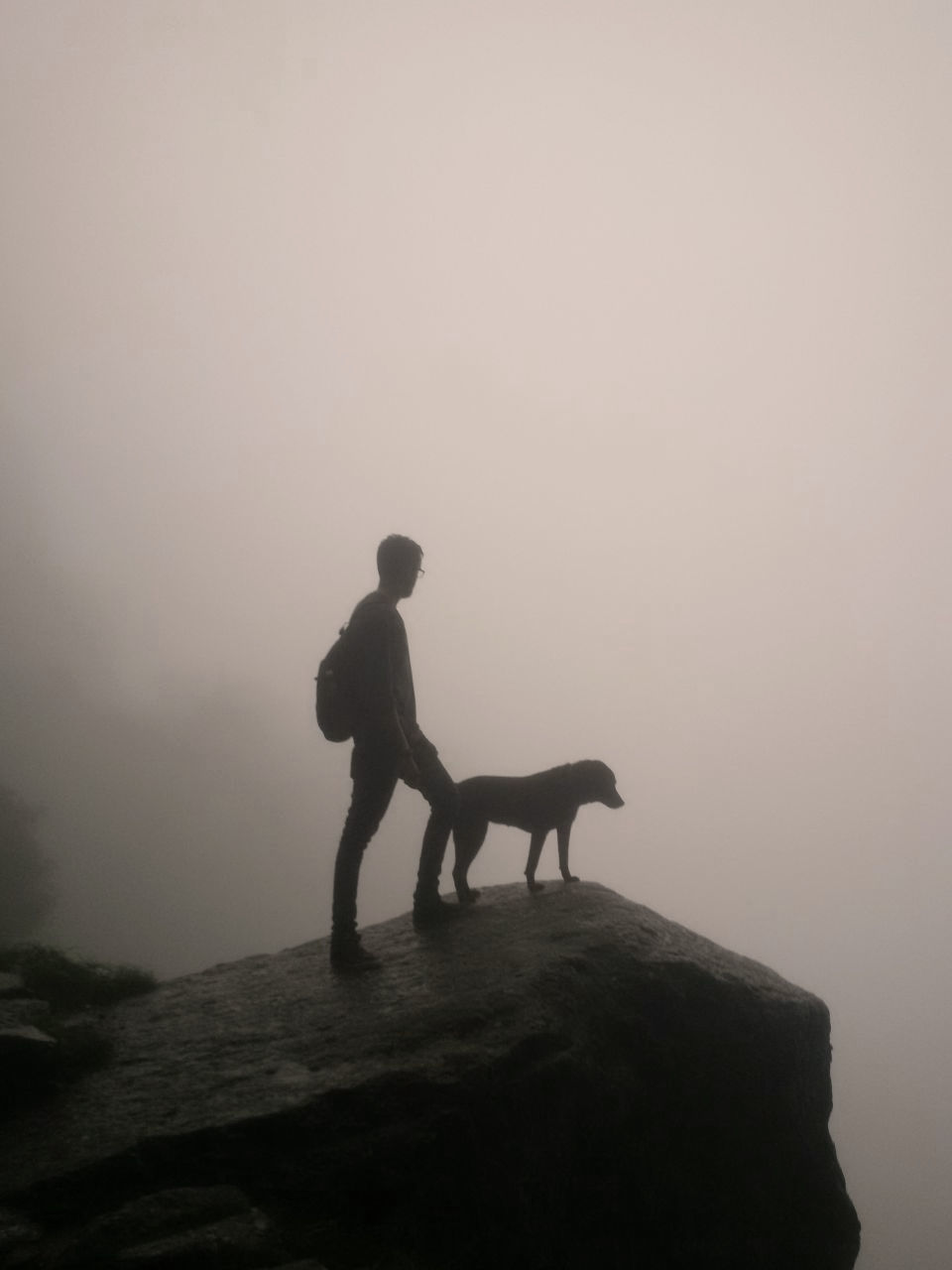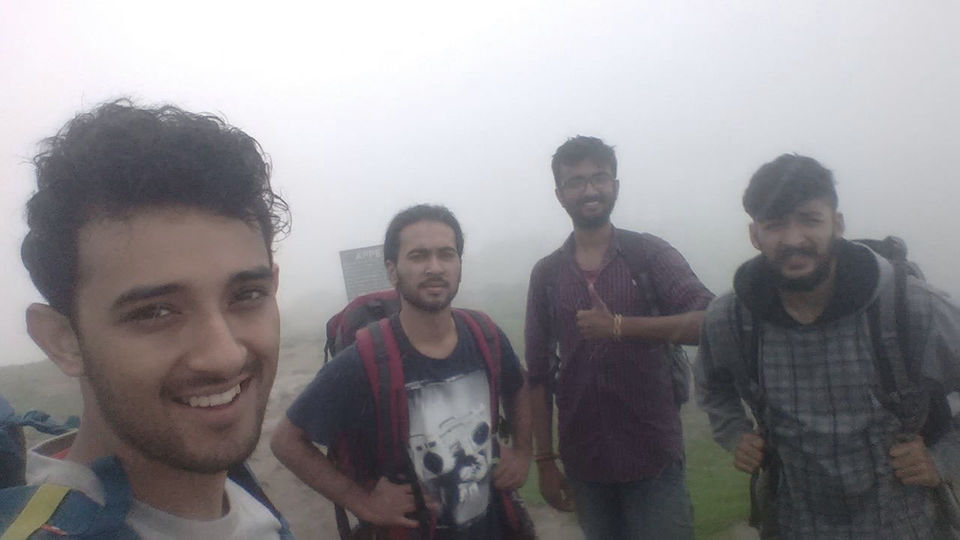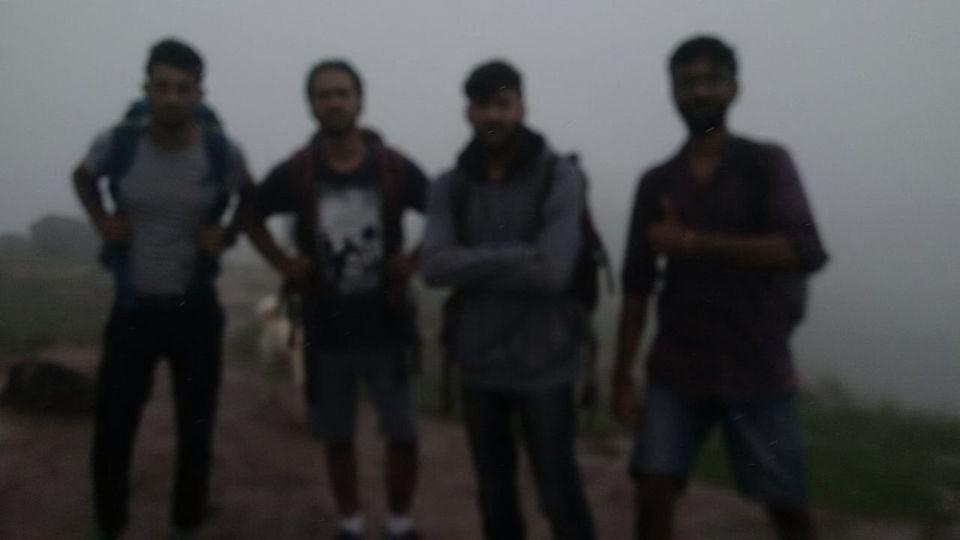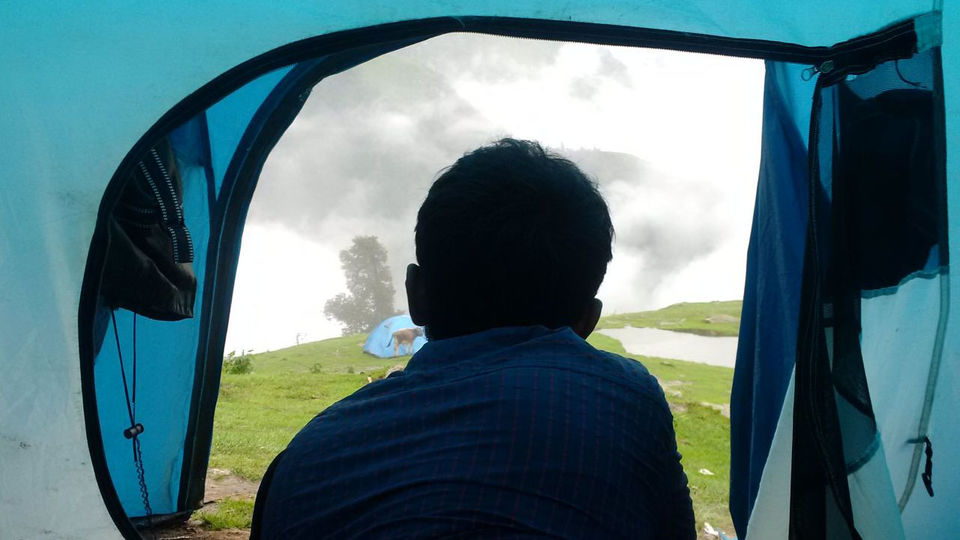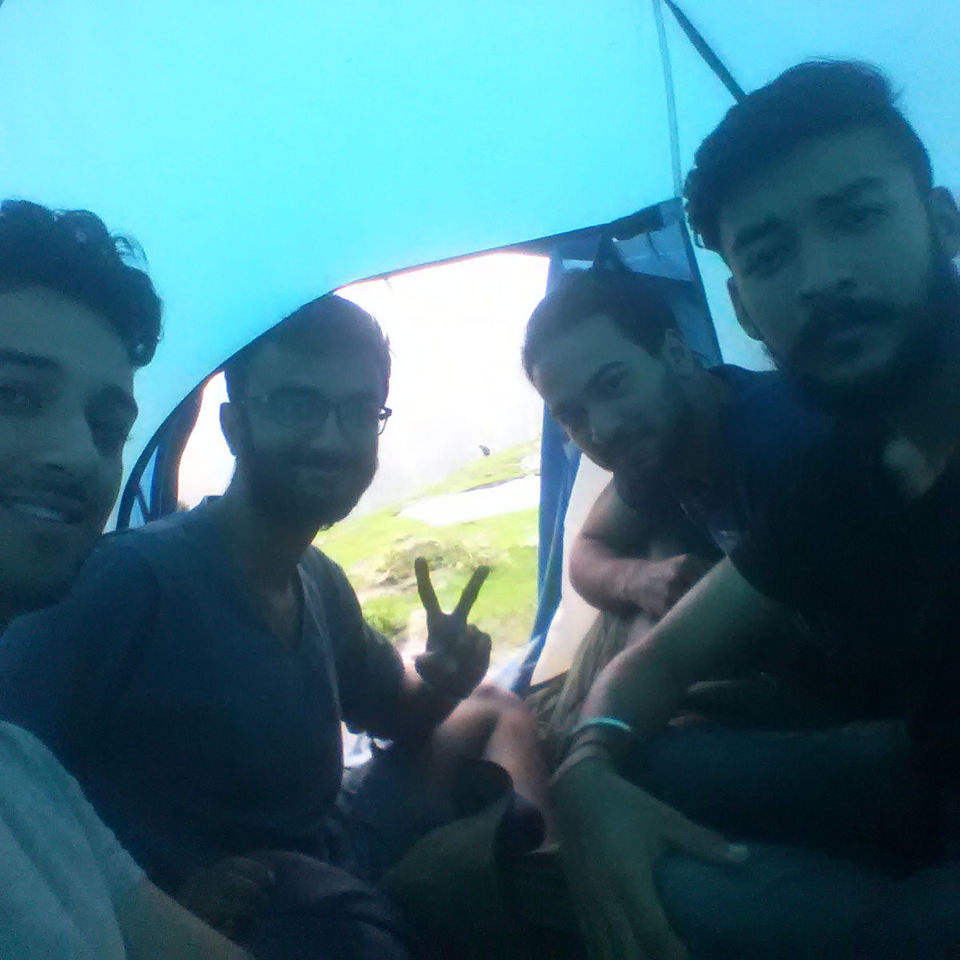 This trip was on my bucket list since November 2014 !! One of my friend went there and suggested me to visit as well. I wasn't interested in the first place but after a bit of research, I found the place compelling and started making plans since then. The dream finally came true in August 2016.
I along with 3 other friends made this possible and decided to visit this place at once.
We started our journey from ISBT-43 Chandigarh at 6.00 P.M. Purchased the Tickets (Rs-330/Person) hopped into the bus at 6.20 P.M and the bus was on-road by 6.30 P.M. The bus took 2 stops for snack break and we reached Dharamshala by 2.00 A.M in the dark morning. It was monsoon so Rain, fog and thunderstorm was already anticipated !! Took us 1 hour to find a reasonable hotel, and we settled for Hotel Sita (Dharamshala). Next morning it was all raining and we decided to begin the journey without any raincoats (worst decision we took). We found Taxicab at a reasonable price which took us from Dharamshala to Mcleodganj at a fare of Rs15 Per person. 15 minutes ride, and we were at the long awaited place Mcleodganj !! Simply beautiful and relaxing place.
We immediately started our journey from there to Triund. After a couple of questioning we found our way to Triund. Lots of cultures, people from different countries and Monks, this is something you have to get used to if you are planning to visit McLeod Ganj. At first the journey was all fun and jumping and dancing. After a couple of hours, we realised something, it took us 7 hours to cross 2 hours distance from McLeod Ganj to Triund. As every time we asked about the remaining distance from the returning fellow travellers, the destination was always 2 hours away !! Anyways, I suggest you to grab as much food with you from McLeod Ganj as possible, because the prices are really good up on the trek (will give the complete expenses sheet at the end). The path was bit scary as we were first timers, and were told there was a Bear roaming around. Fortunately, we didn't encountered one. The whole trek is something that is bound to be covered in order to reach the magnificent place known as "Triund". As soon as we crossed the last remaining hill, we were there, the view was breathtaking, the main thing was the "Dhauladhar Mountain Range", we could only witness it for a couple of minutes as it was all foggy and raining, so had to manage the tent and stuff really quick. Finally we landed a good deal for the whole tent. (Note: the tent is charged for per Sleeping Bag occupied - Rs.300 per bag. We were 4 people, so it goes like - 4 x 300 = 1200 For 4 people 1 tent.)
It was all muddy and raining, and the Cows, Horses and Donkeys really made the view exceptional with their presence . In the night, we had Daal Chawal for dinner (Rs 120 Per Plate). I must say that it is something that we need after that exhausting trek. Next morning, we packed up and headed for Tea/Coffee (Rs-40 for Tea, Rs-60 for Coffee). As the supplies are really limited the inflated prices are natural but worth. After a couple of group photos, we headed back for McLeod Ganj. The returning journey is way more relaxing than the Climb, also I forgot to mention, there are no networks up there !! so be careful and make sure to inform your loved ones early in McLeod Ganj before beginning the journey, and be prepared to go off-grid for next 30-38 Hours !!
Finally we had the network after trekking down for 4 hours. It was all tiring and squeezing trip. After the trek, we had a good discussion and planned to stay at McLeod Ganj for another night, as we were running good on budget. After finding a guest house for a reasonable price, we freshened up and headed for the Mall Road in McLeod Ganj. As we were all tired, we decided to visit a place worth heading if you are at McLeod Ganj. "The Jimmy's Cafe", we ordered Hot Chocolate (Price at bottom), and believe me, it was one of the best things We had there in our lifetimes, personally mine !! Next morning, we decided to head Jimmy's for breakfast, as we had a glimpse of Jimmy's great menu, we were certain that we want that exotic breakfast, and it truly was !! Agai, one of the best Breakfasts I have had since my birth. Truly exotic, heart melting and fresh !! 5 out of 5 Stars for that !!
We also visited the Great Dalai Lama Temple and ran late for our Bus, since we had missed it, a local taxi driver approached us and ensured us that we will be able to reach out to our bus before it reaches Dharamshala, so as late travellers and nearly out of money for 2nd ticket, we agreed upon and he truly kept his Word !! We were there even before the Bus had made it to Dharamshala Bus Stand, more like 20 Minutes Earlier !! Yes 20 Minutes !!.
We got the bus and our return journey began, we were all exhausted and feeling relaxed, we reached Chandigarh ISBT 43 by 11.30 P.M.
It was a splendid journey for all 4 of us. As a biking lover, we agreed to visit that place again on our own bikes.
As promised, here is the detailed list of prices - (all prices are in INR)
Bus Ticket - Rs.330/Head (Total - 660 Both ways)
Taxi from Dharamshala to McLeod Ganj - Rs.15 (Shared crowded)
Maggi - 60
Hot Chocolate - Rs.70
Sleeping Bag - Rs.300 Per person
Paranthe at McLeod Ganj - Rs.25 Per parantha, Curd additional.
Room at Dharamshala - Rs.800 for 4 people (Sita palace "small one")
Breakfast at Dharamshala - Rs.550 (4 People Combined)
Room at McLeod Ganj - Rs.900 for 4 people (Yellow Guesthouse)
Exotic Breakfast - Rs.250-280 (Depending upon the preferred country breakfast)
Emergency Taxi Driver Fare - Rs.200 for "McLeod Ganj - Dharamshala"
Daal Chawal at Triund - Rs.120 Per plate
Tea at Triund - Rs.40
Coffee at Triund - Rs.60
Total Expense per person (round figures) - Rs.2500-3000 Per person for 3 Days (probably less if you don't miss things like us !!)
I thank you all for taking time and going through this blog !!
Cheers !!
Ashu Gupta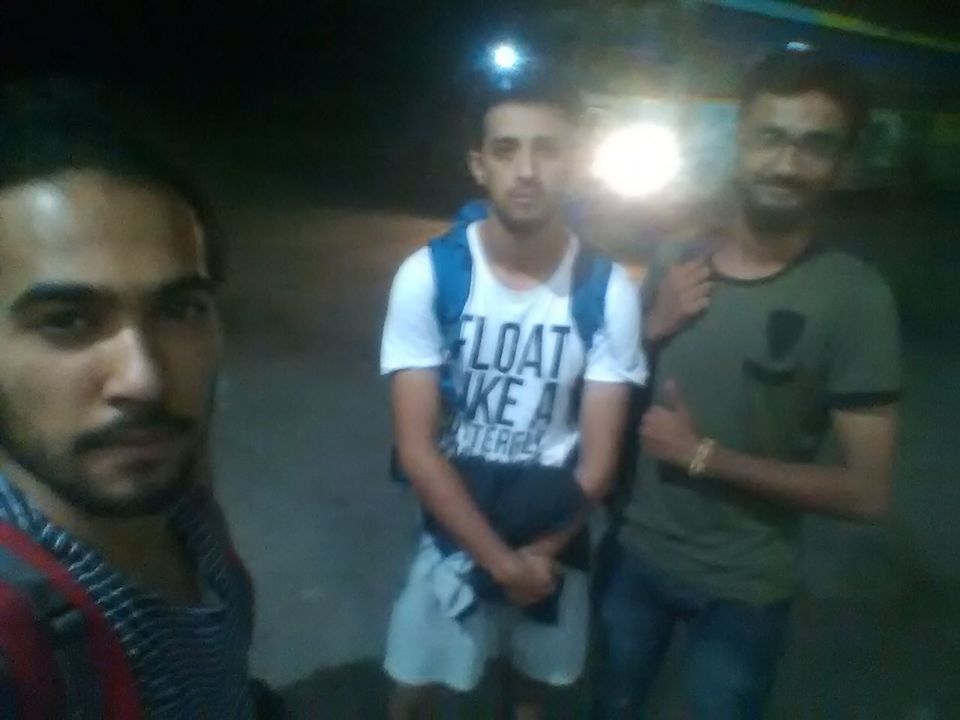 Reached early Morning/Midnight at Dharamshala.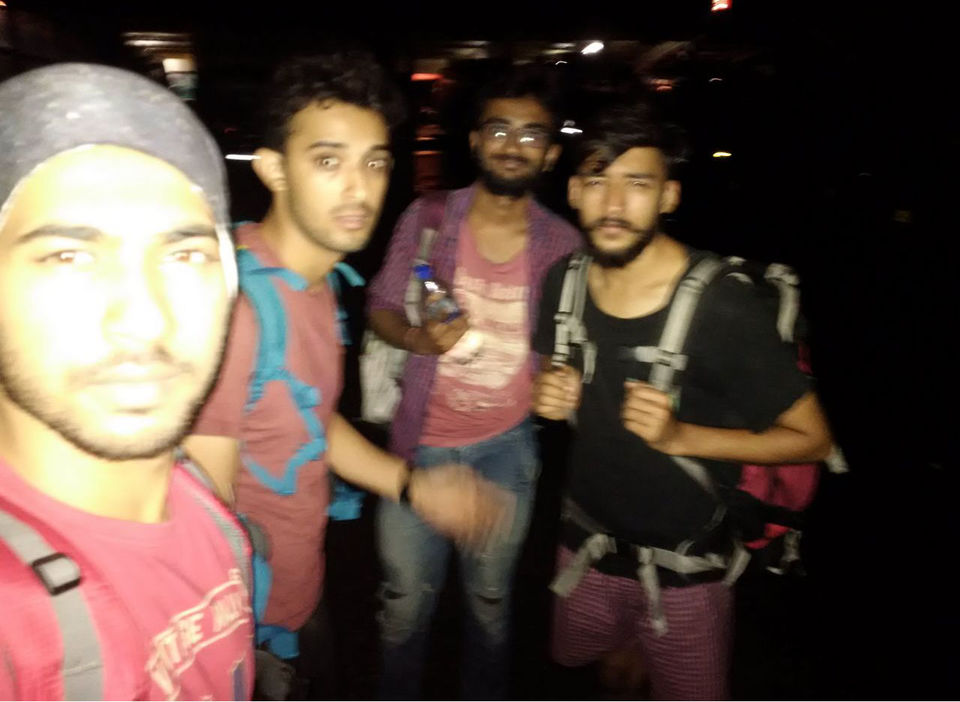 All charged up to start Triund Trek !!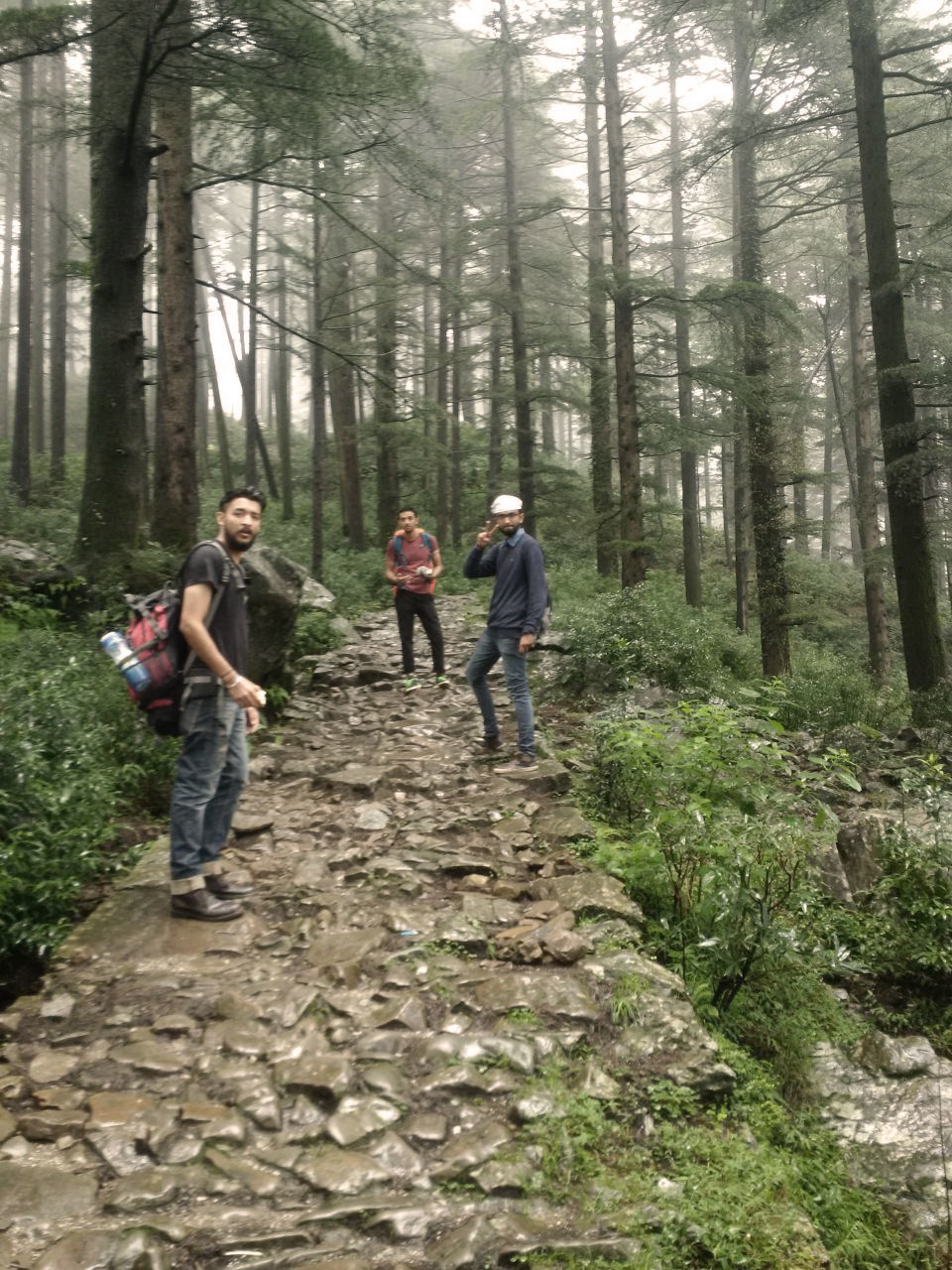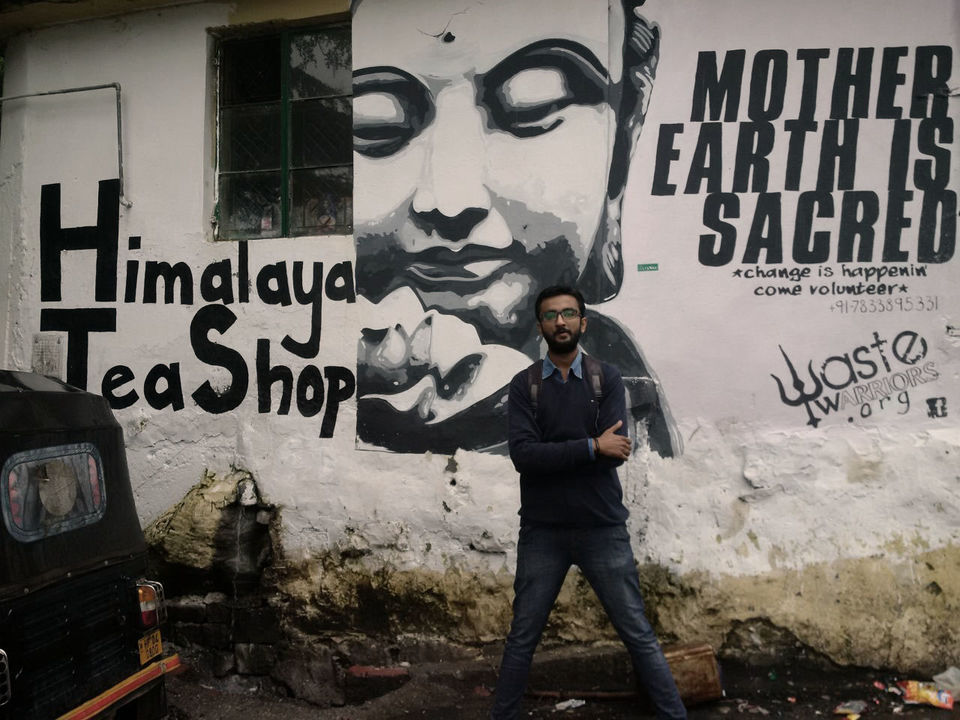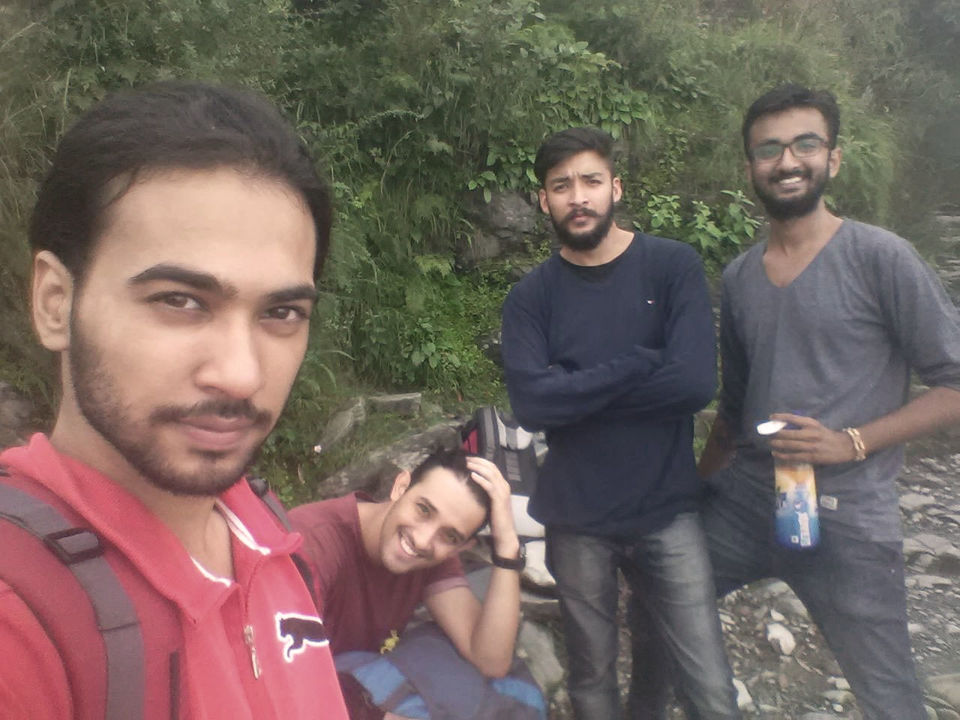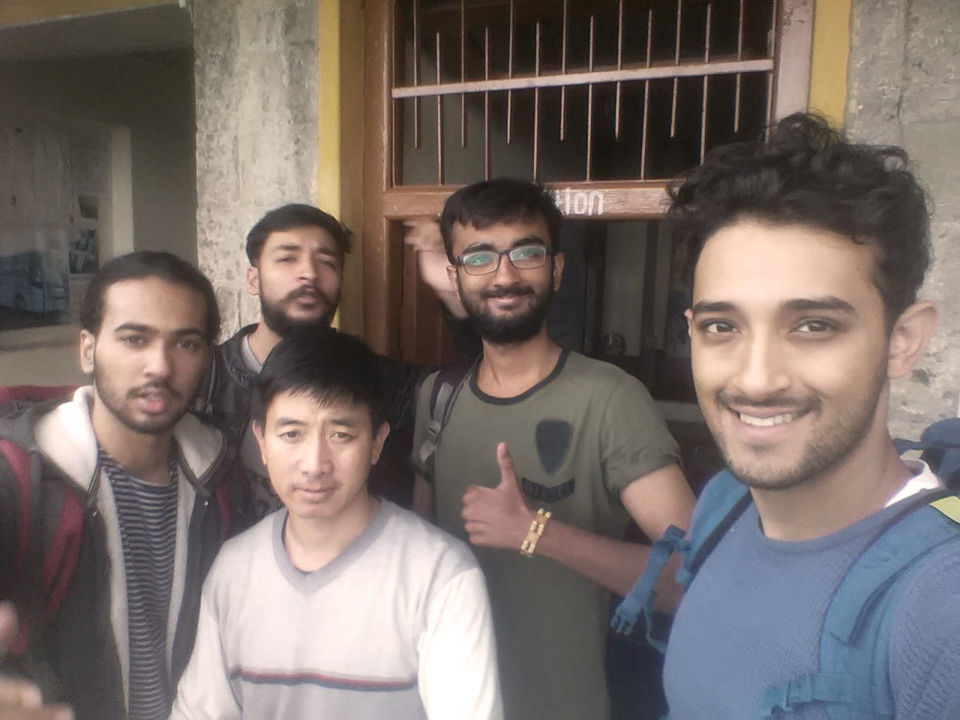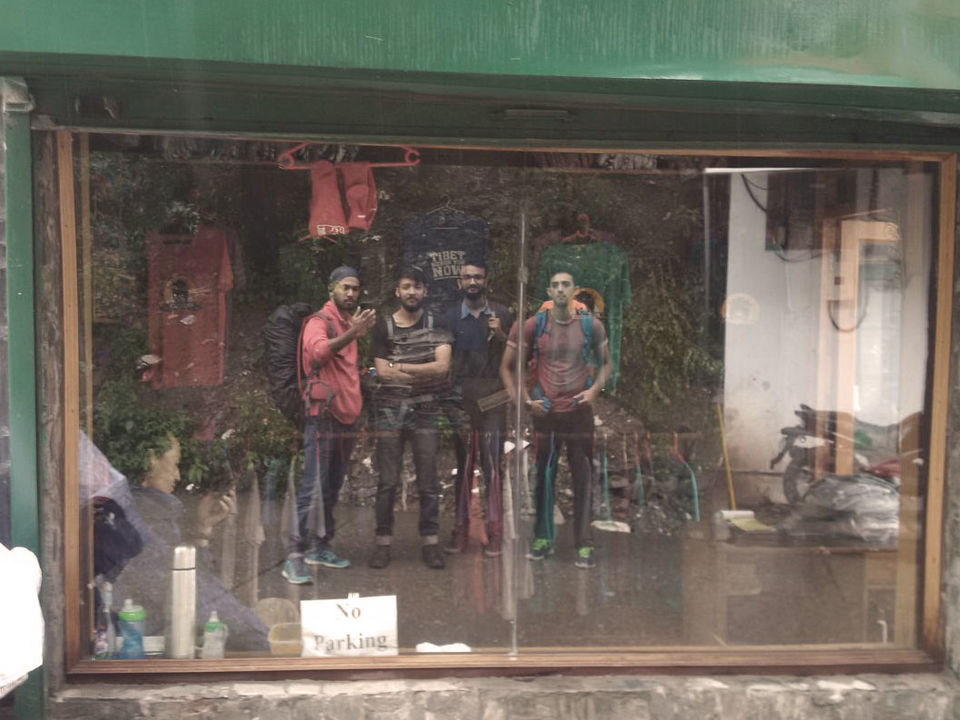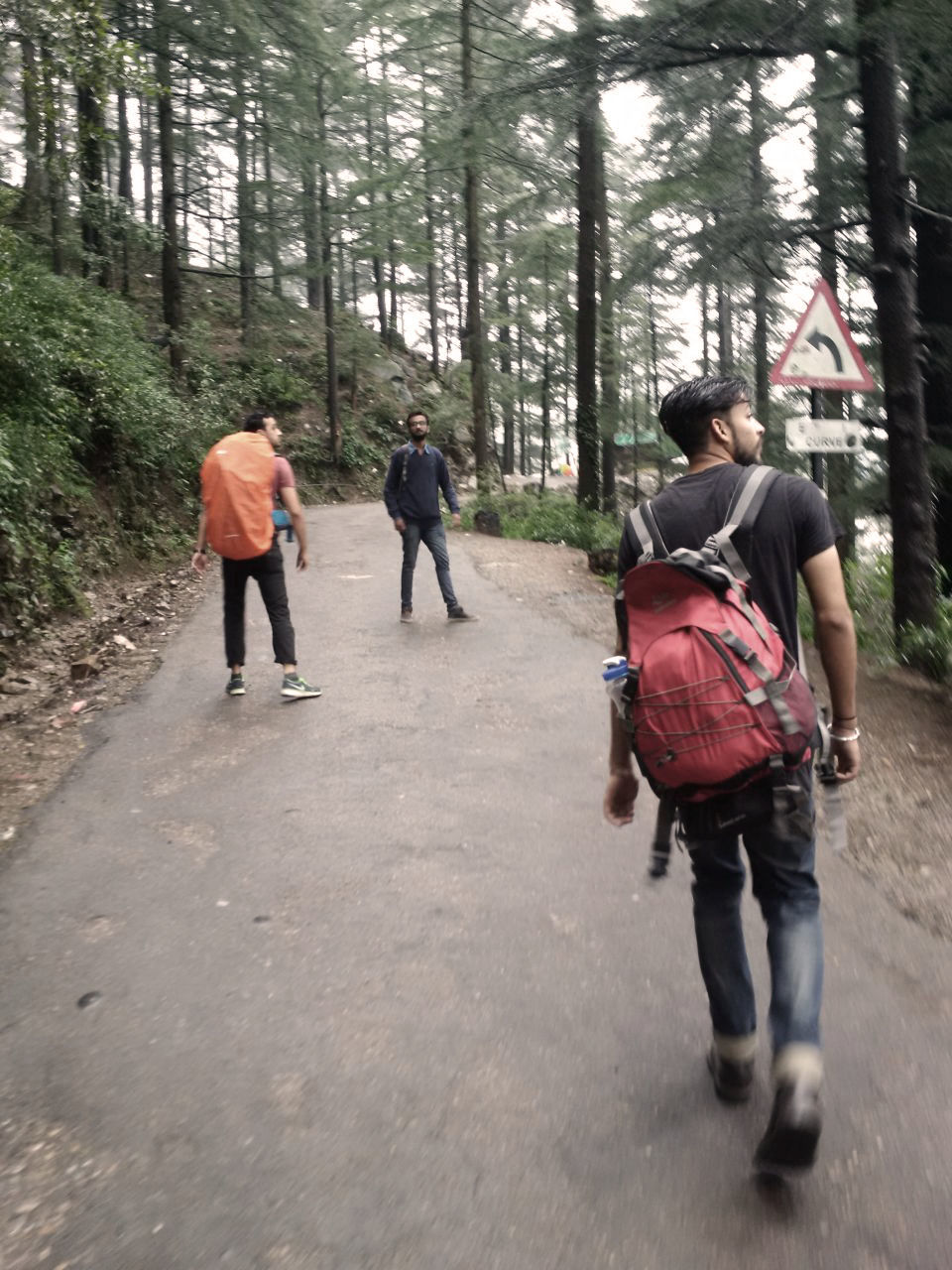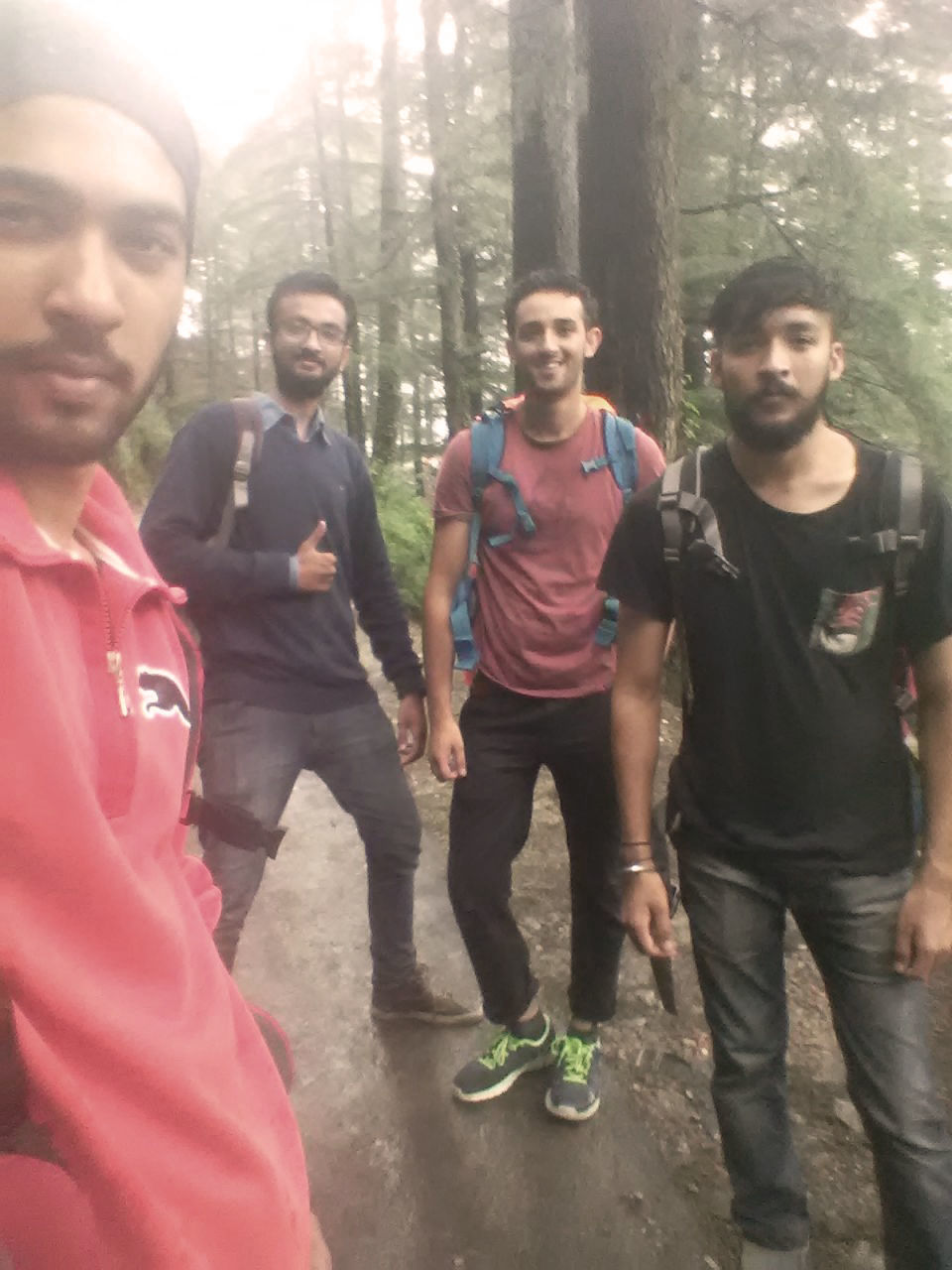 Really tiring 7 Hours trek to Triund.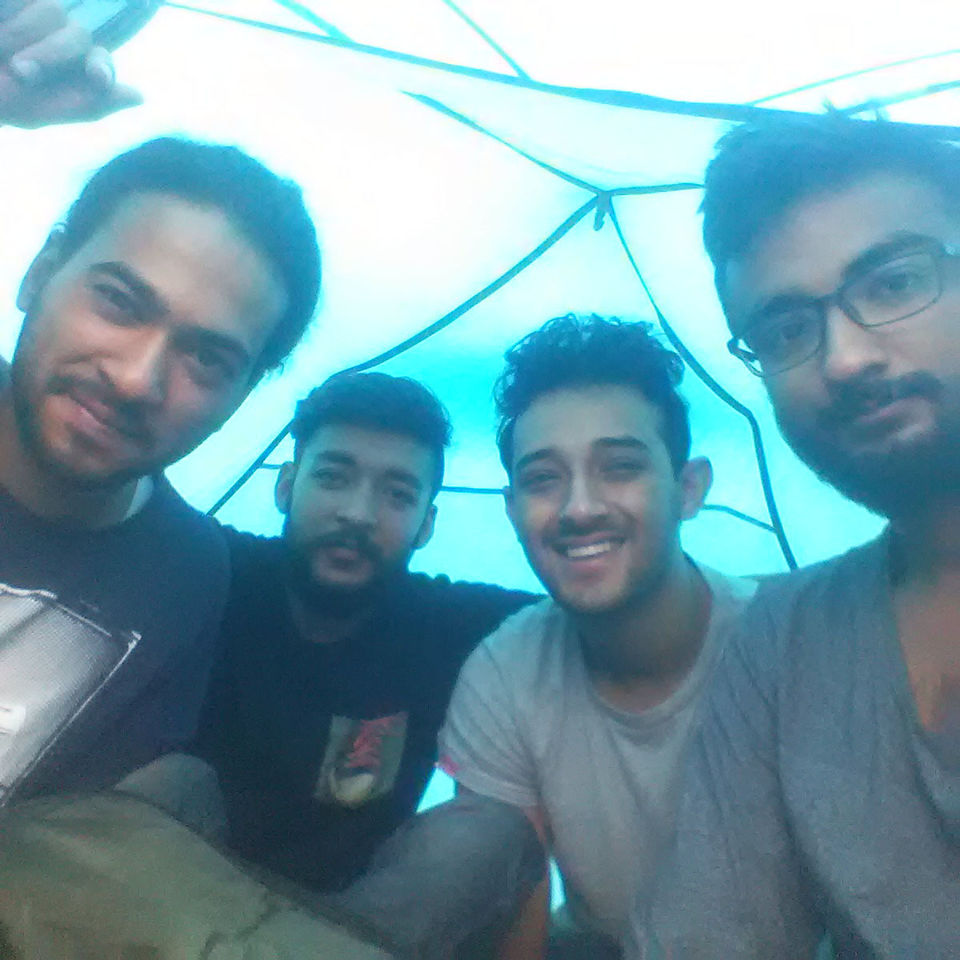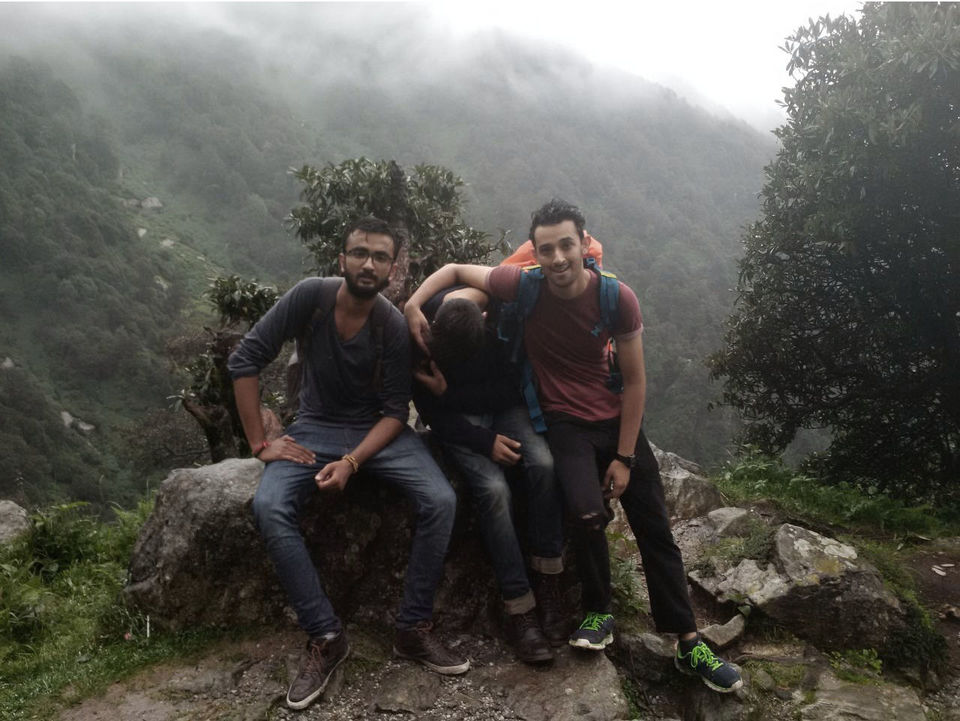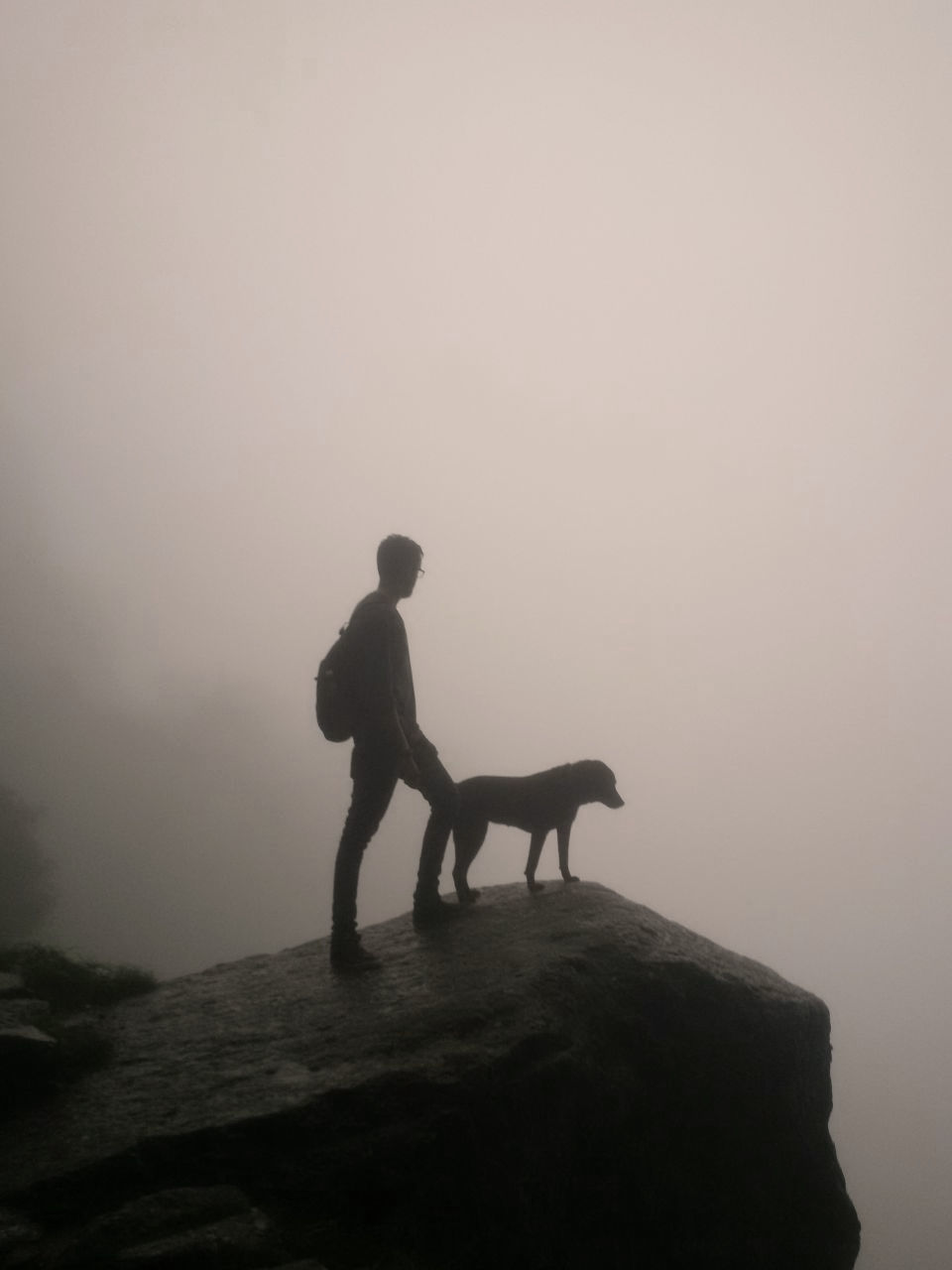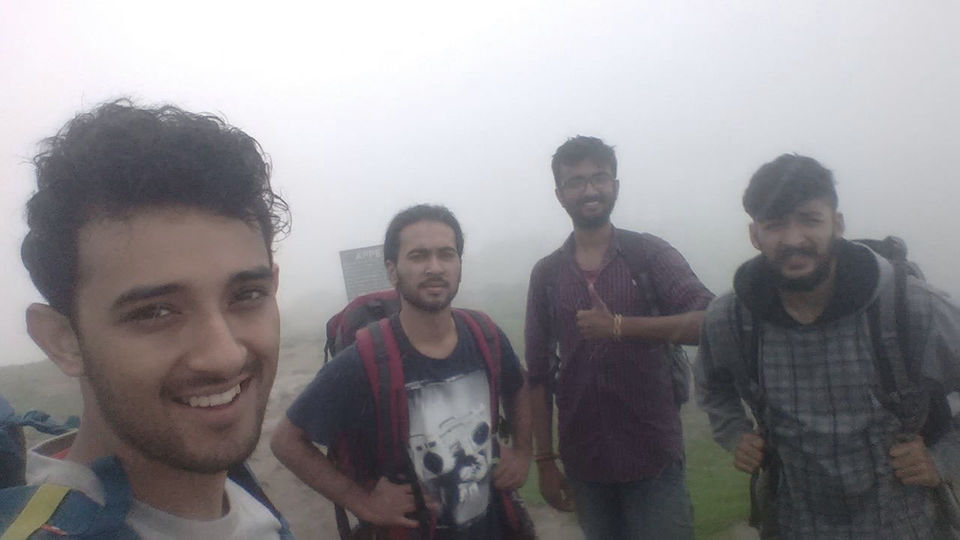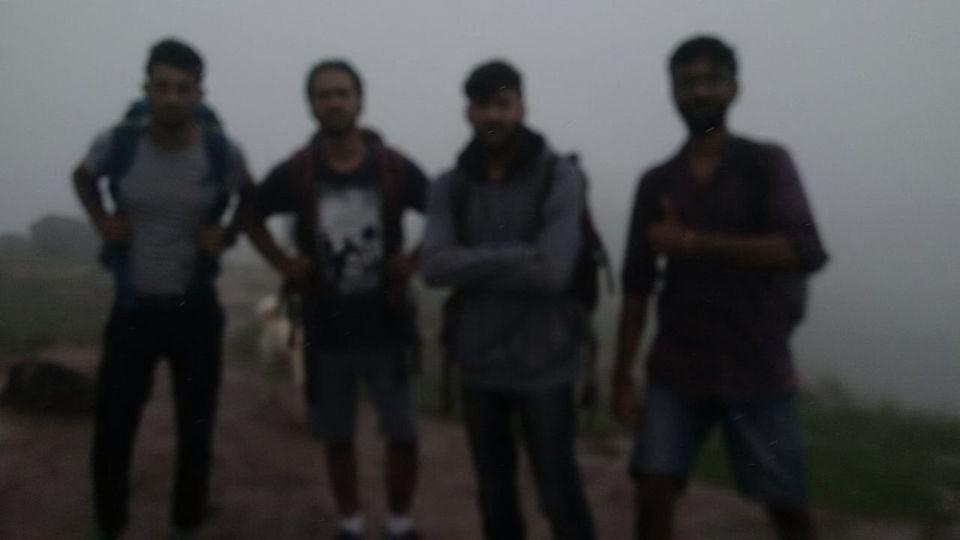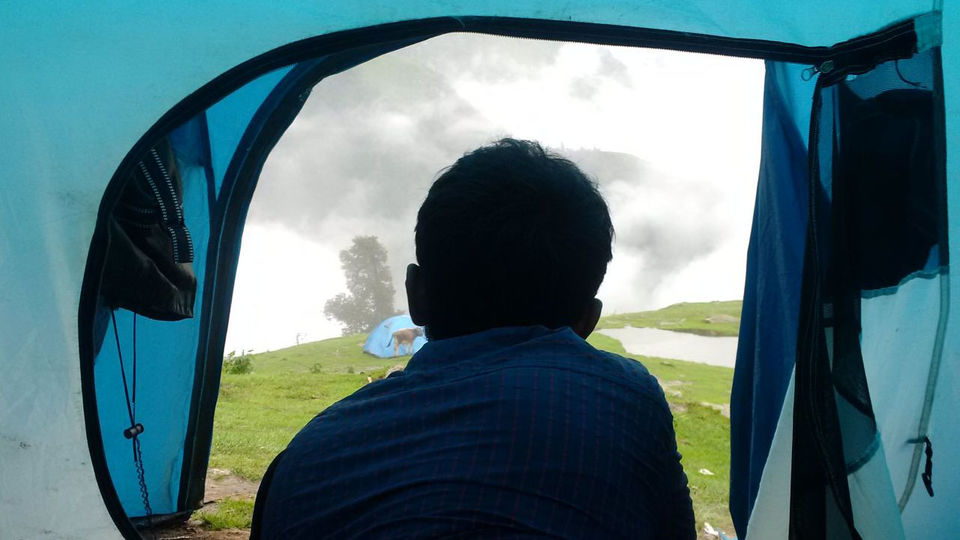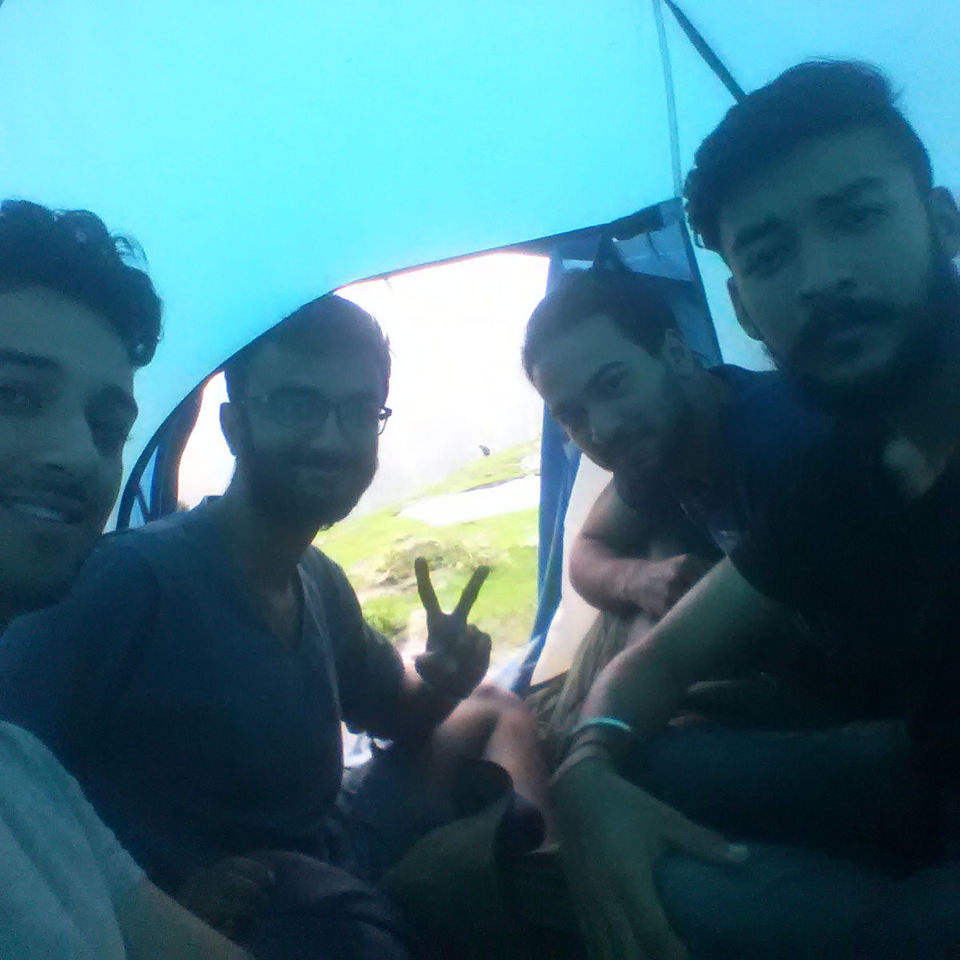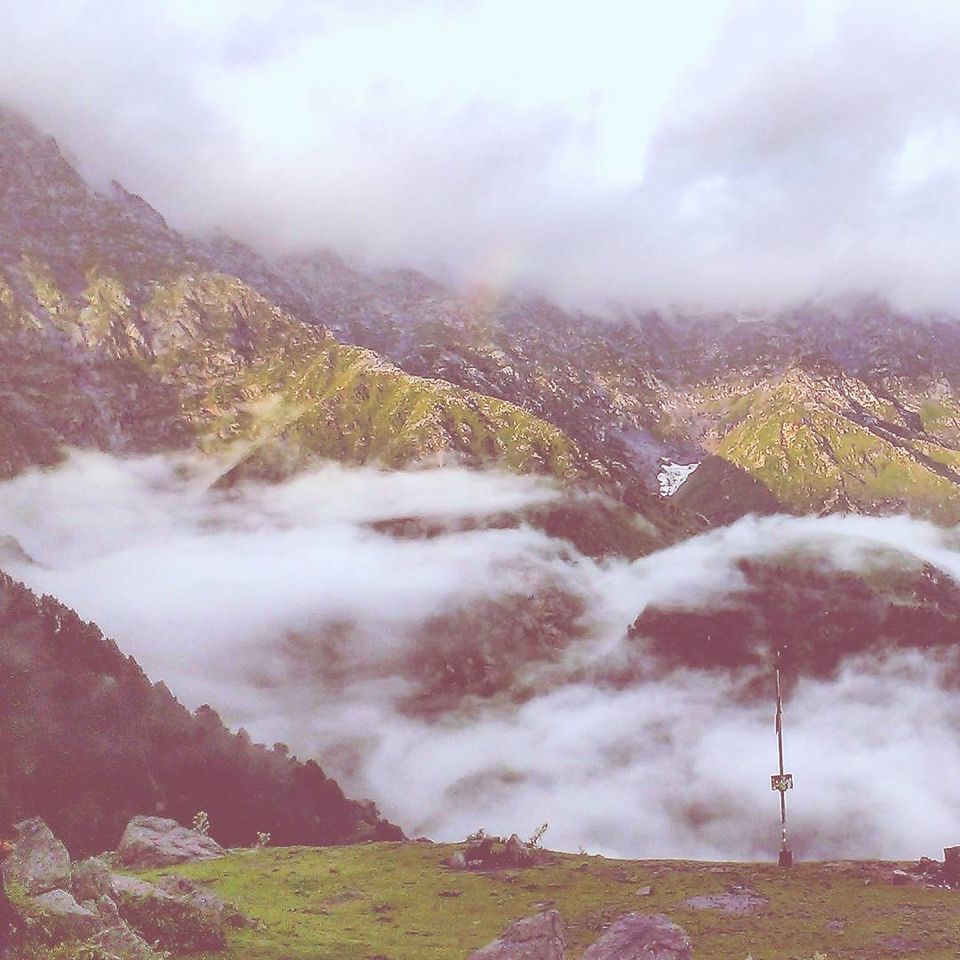 Dhauladhar mountain
Frequent searches leading to this page:-
chandigarh to mcleodganj road trip, chandigarh to triund trek, chandigarh to macleodganj, trekking near chandigarh