Kochi or Cochin as known by the locals, is famous for its food, city life, beautiful beaches, and amazing history. We had 3 days to explore the places of Kochi.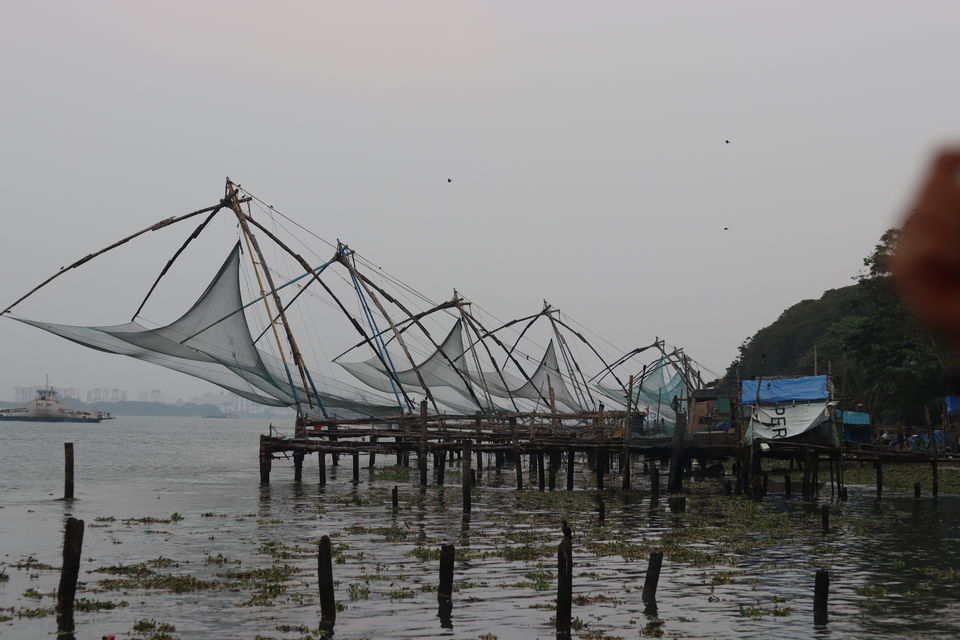 From Munnar, we reached kochi by afternoon and we decided to stay in fort kochi area which is about 14 km from Ernakulam Bus Stand. You can find multiple budget stay in fort kochi.
That day we explored the fort Kochi city. It's famous for its wall art, mixed architecture (french, british and portuguese), beach and beautiful cafes.
We rented bike for next 2 days and you can easily find multiple bike rentals in fort kochi.
By the evening, we were on fort Kochi beach experiencing a beautiful sunset and local fishing with Chinese fishing net.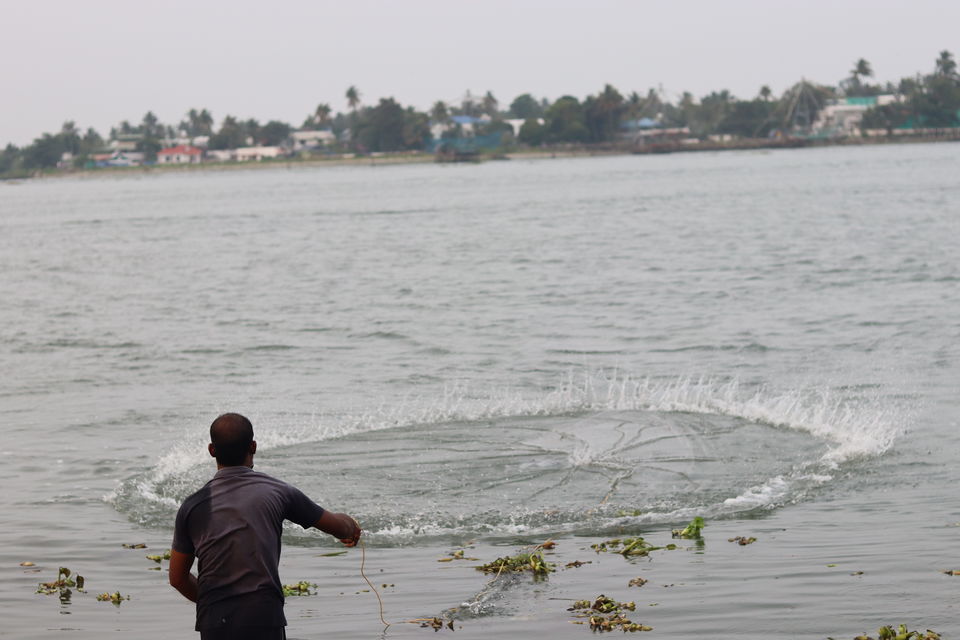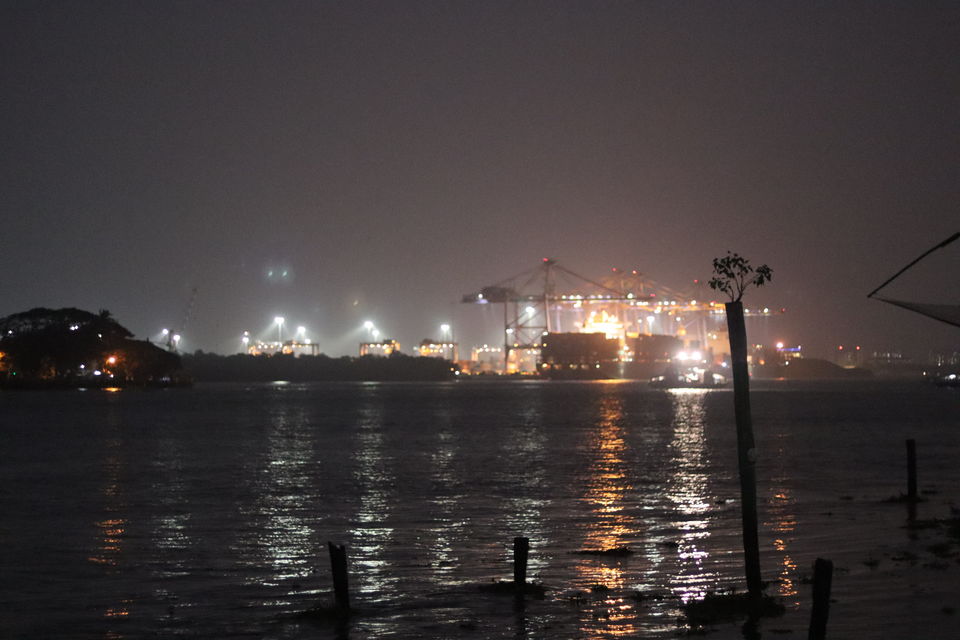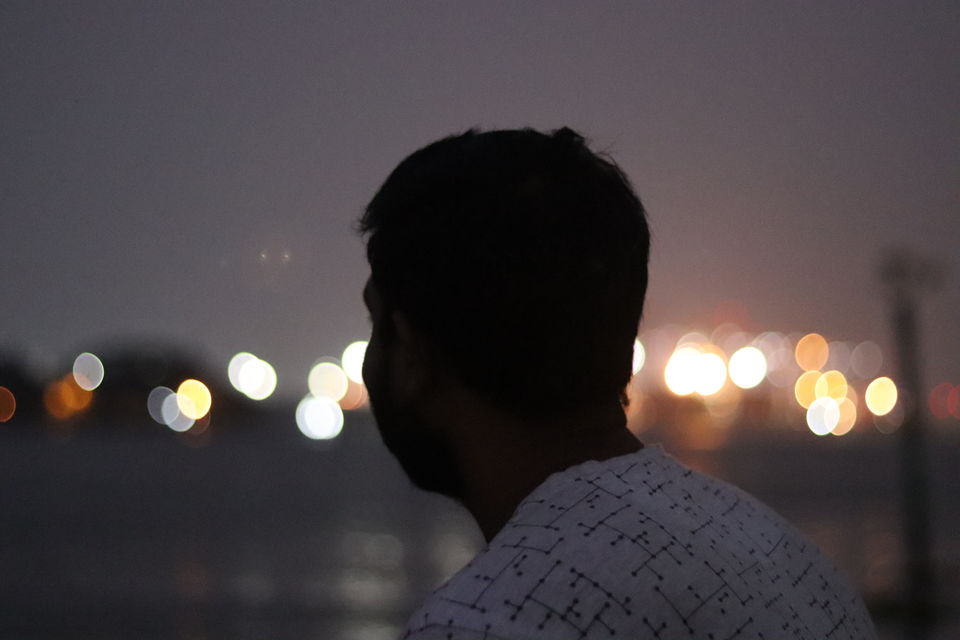 We woke up early and by 8:00 AM we left for Athirappilly Waterfalls which is the biggest waterfall in Kerala. Athirappilly waterfall is also known as bahubali waterfall as the famous SHIV LING sequence was shot here. It's 80km from Fort Kochi and the roads were pretty amazing. On both side of the road, you will see numerous rubber plantations and you can experience the beautiful challakuddy river passing alongside the road. By 11 am we reached athirapally waterfall.
The ticket is 50PP/-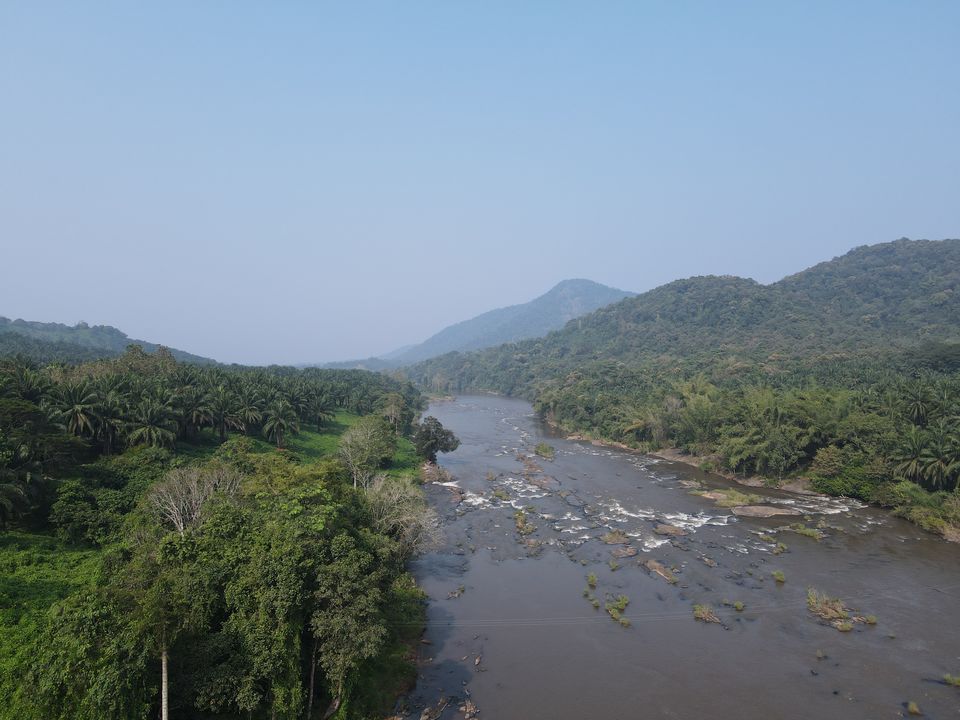 We have to trek down to the waterfall to get a full view of the falls. So we decided to check out the full view first. It took us 10min to trek down to the bottom. The first glance of it made us awestruck and I fall for that falling beauty.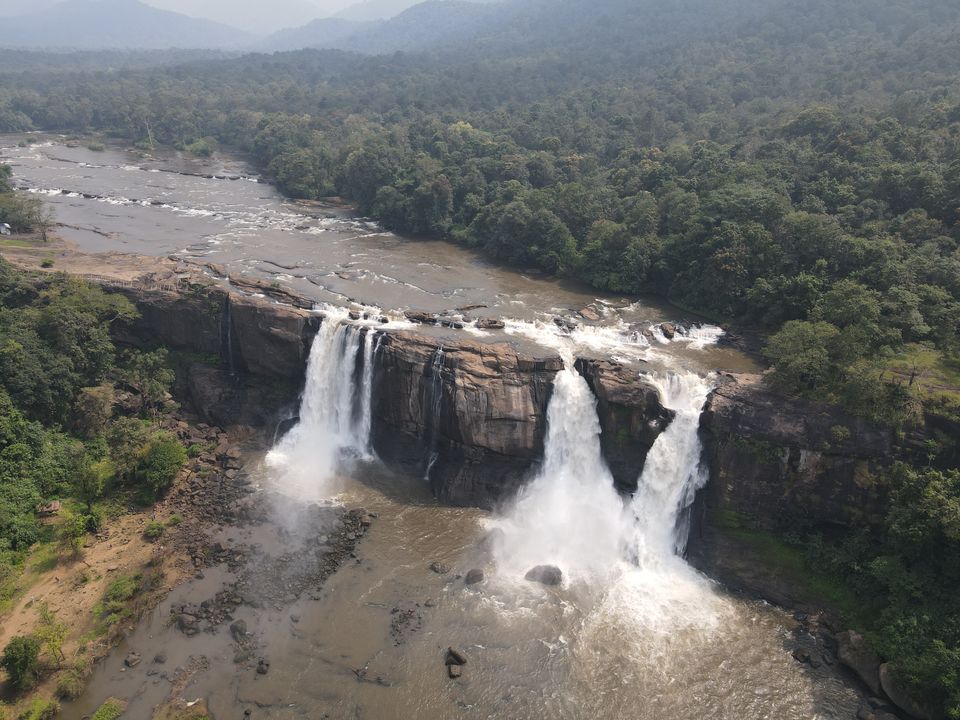 We spent an hour there admiring the beauty of it. Then we went to see the top view of the fall and by 2:00 pm we were back on our way to Kochi.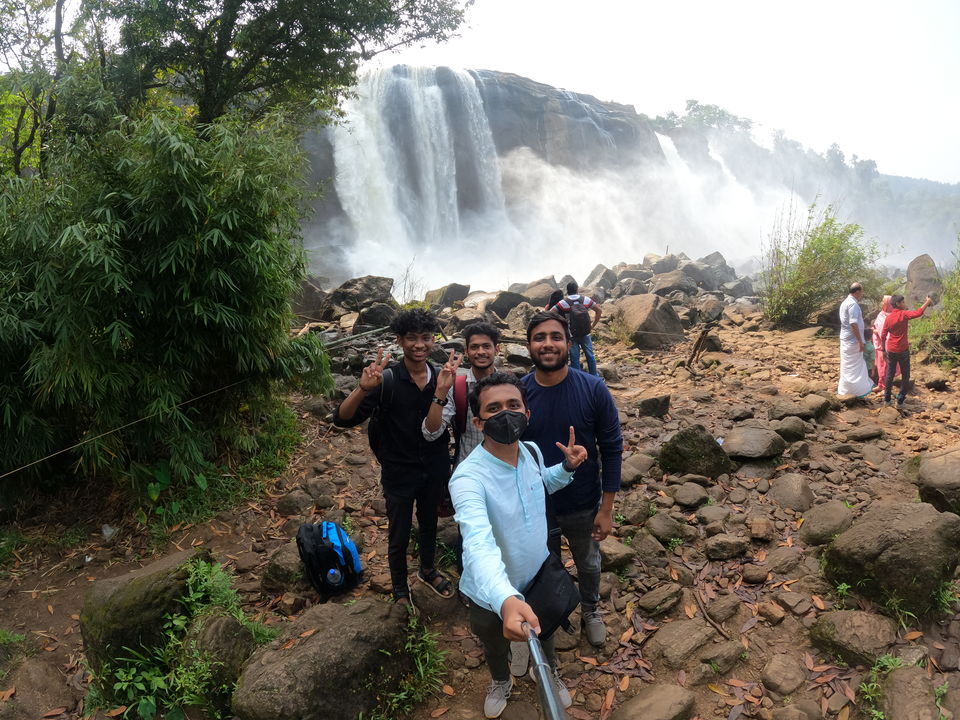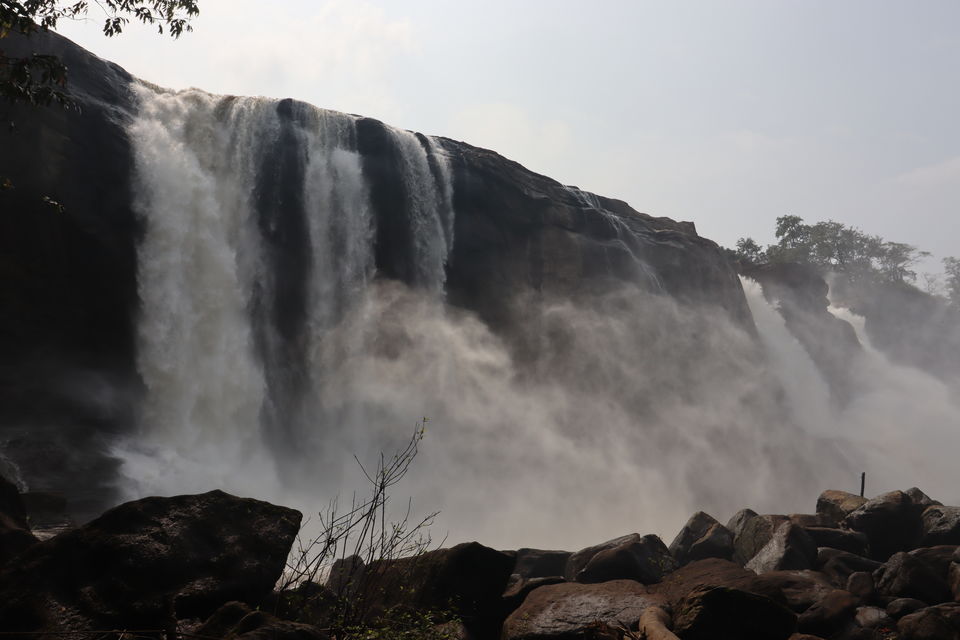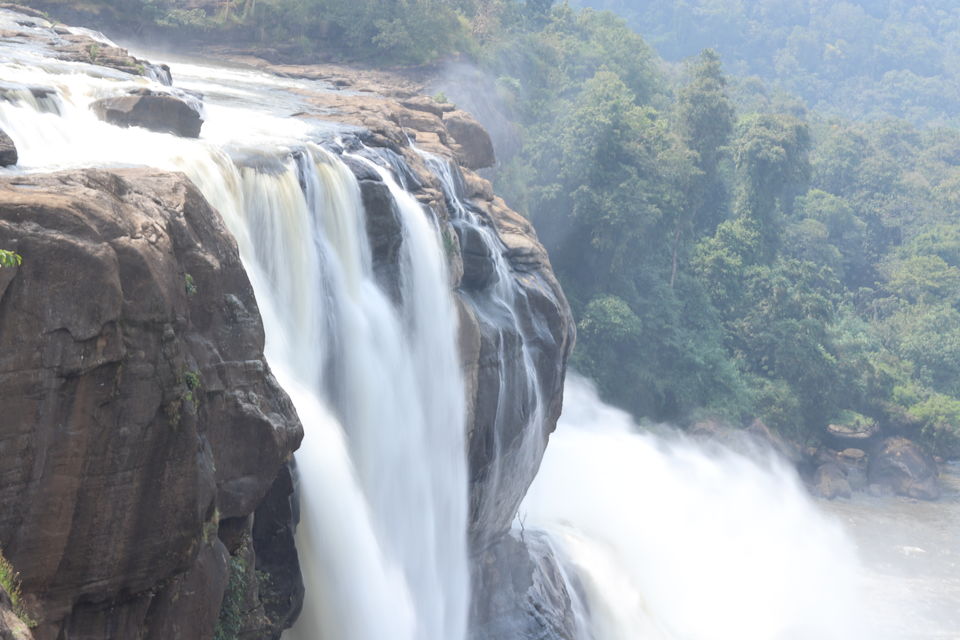 By evening we reached Fort kochi and Explored few cafes.
NOTE: RICE is not available for dinner in most of the restaurants in fort kochi area.
Last day is all about making the most of it. We planned to go a bit offbeat. It was 8:00 am in morning and we catch a jetty from fort kochi for Vypin Island.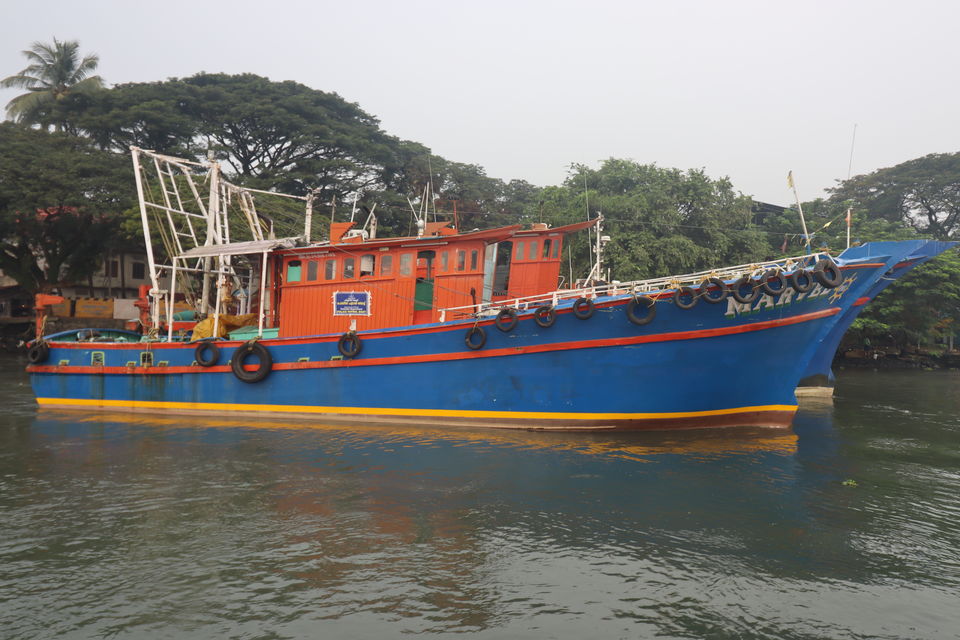 Vypin Island is a very offbeat place to visit in kochi. It was giving us a countryside feel. Riding along with backwater we made it to the first beach there. Roads were beautiful and so was the nature around it.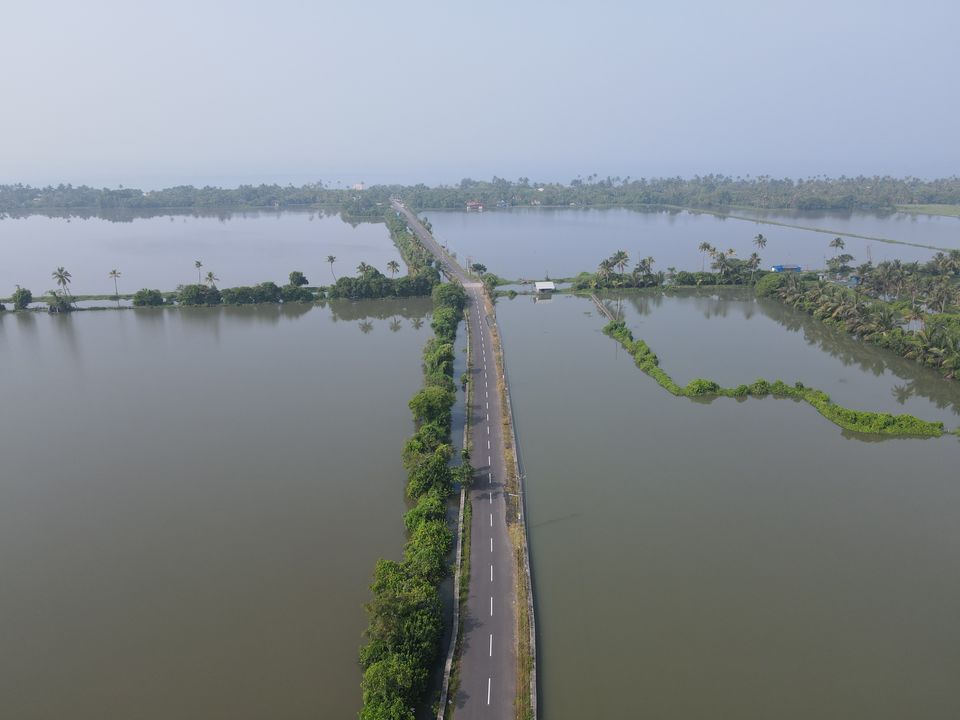 Veliyathaparambu is an open beach and very less crowded after spending some time we went to cherai beach which is also a very beach in Vypin Island.
I was amazed by the color of water cherai beach had. "Green sea" isn't that fascinating but the color of water justified it. We asked the local they said this is because of algae which come to the shore along with water.
Cherai beach is famous for Ayurveda and after exploring it we left vypin Island and headed toward the largest mall of India "The LULU International".
We tried Chicken Mandi from Al- Reems and then headed back to fort kochi to explore the beautiful architecture of fort kochi and the most famous Dutch Palace.
It is also known as Mattancherry palace. It has so many murals telling stories from Indian Mythology. The history of Rajas from Kochi was also there very well described.
Dutch Place closes at 4:30 pm so please reach there before that.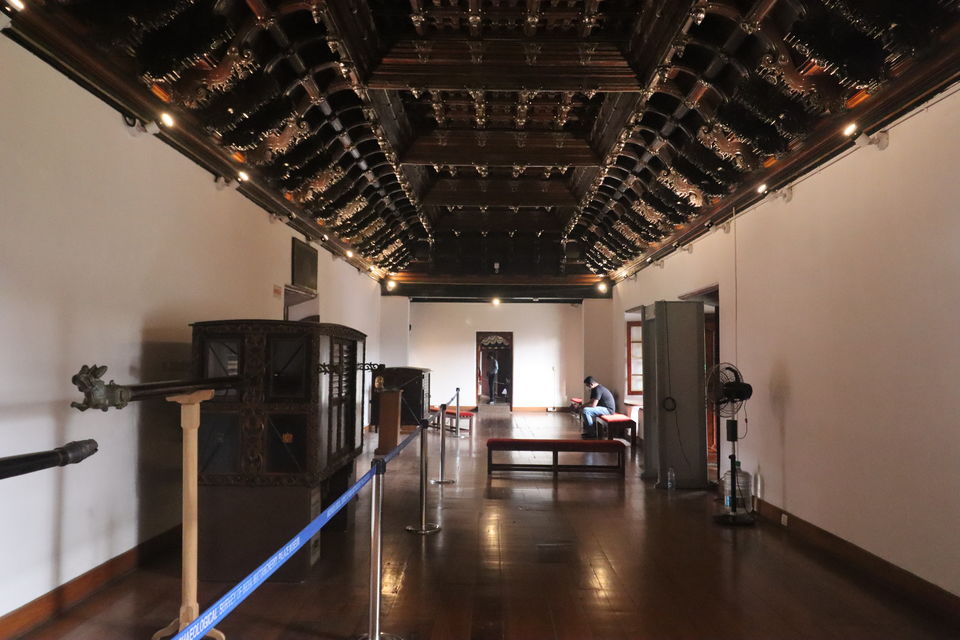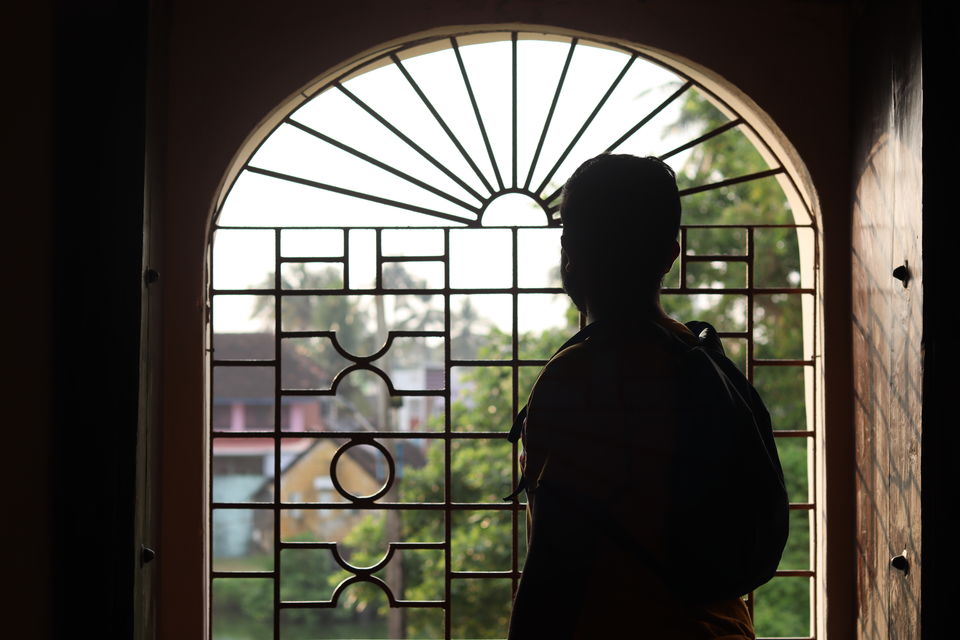 Unfortunately because of cloud we missed the sunset for that day and ended the with some waves of smile and lots of amazing memories.
Below are my vlogs.
To get a virtual travel experience do watch my vlogs.
Happy Travelling☺️😊