Guinness Book of World Records recognized "Adiyogi" Shiva statue is situated at the foothills of Velliangiri, 30 km West of Coimbatore city in the state of Tamil Nadu. It is one of the main attractions near Coimbatore and visited by thousands of tourists each day.
How did I reach to Adiyogi
I reached Coimbatore from Madurai by train in the morning. I had already booked a bike for 3 days for my long weekend trip from Rent a Car. They have wide variety of two wheelers and four wheelers available with good condition. I picked bike early in the morning and reached to the Adiyogi!
Adiyogi Shiva Statue
The very first look at this marvelous and giant statue of Lord Shiva bust makes you feel peaceful. A wave of positive energy enters your heart! Beautiful open surroundings at the Velliangiri Foothills make it more intense. It is very calm and quiet there. Days can be hot so try to visit early morning or in the evening to enjoy the moonlight view, Lord Shiva.
The statue is situated 1 km from the main gate. Parking is available near the statue.
As soon as I reached the place, peaceful and soothing surroundings took me to a whole new world and I felt satisfied. The continuous chanting in the temple below the Shiva bust makes you feel alive. You must do a Parikrama (walking in circle) around the temple as a part of the ritual.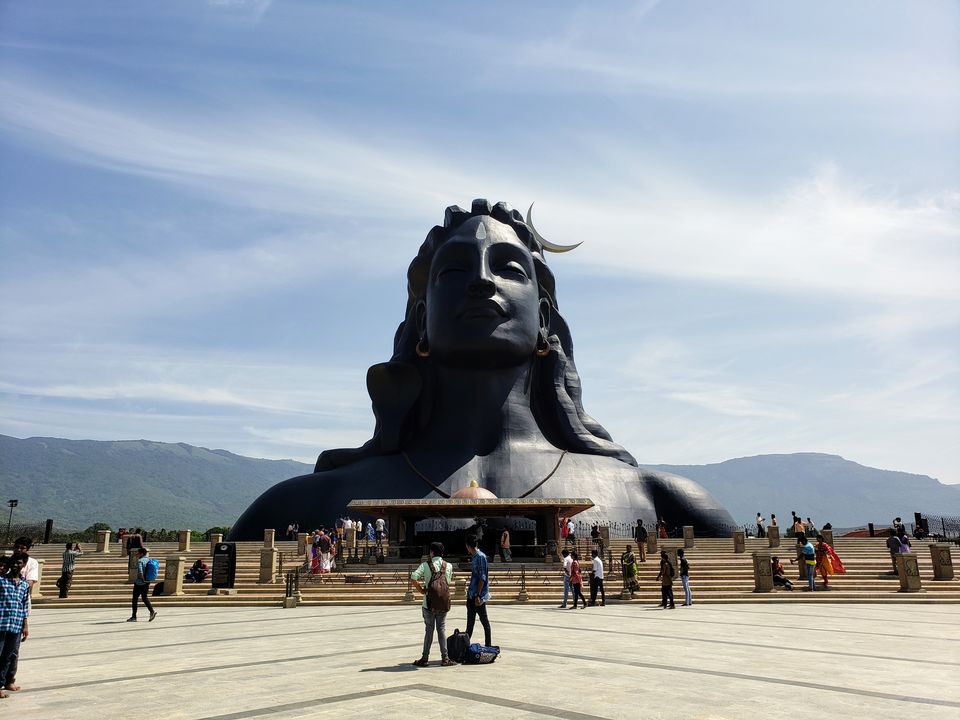 Things to do at Isha Yoga Center
This statue is built near Isha Yoga Center, headquarters of Isha Foundation. You can pay a visit there and take bath in the holy water of Suraj Kund. Take a traditional ride on a Bullock cart to reach the Yoga Center in just 10 rupees per person.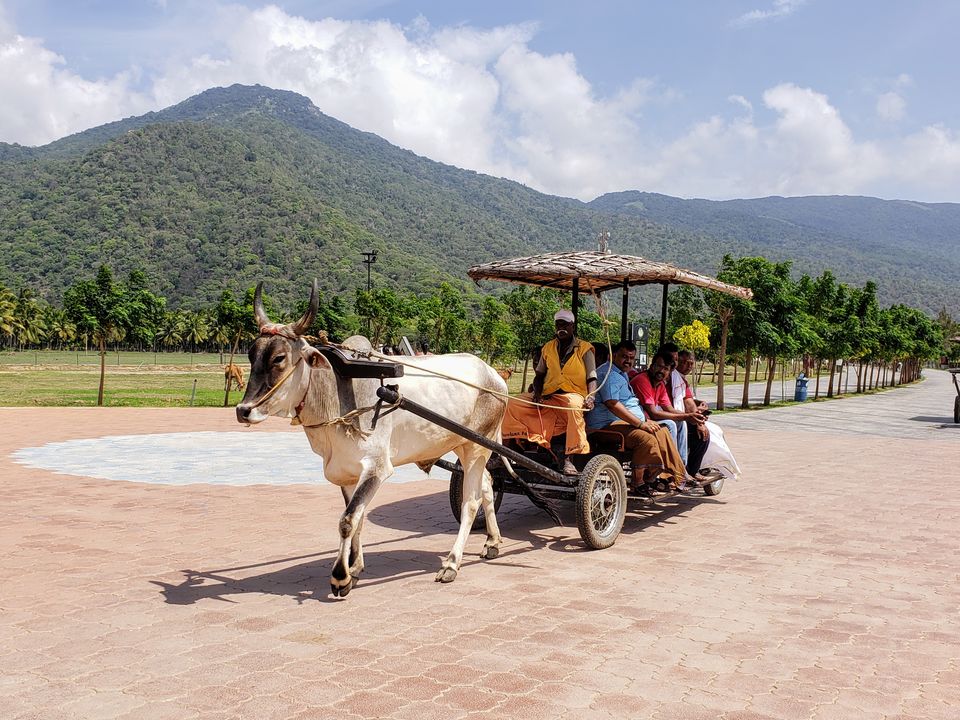 There are beautiful temples of Dhyanalinga and Linga Bhairavi in the Yoga Center. Pay a visit to Dhyanalinga temple to meditate in the presence of 13 ft (4m) high Lingam inside a 33 ft (10.1 m) high dome.
You can enjoy the sight of lots of beautiful Lotuses in a pond on the way to temple. You are not allowed to take gadgets like cell phones and cameras inside. Free cloakroom service is available to keep your stuff safe.