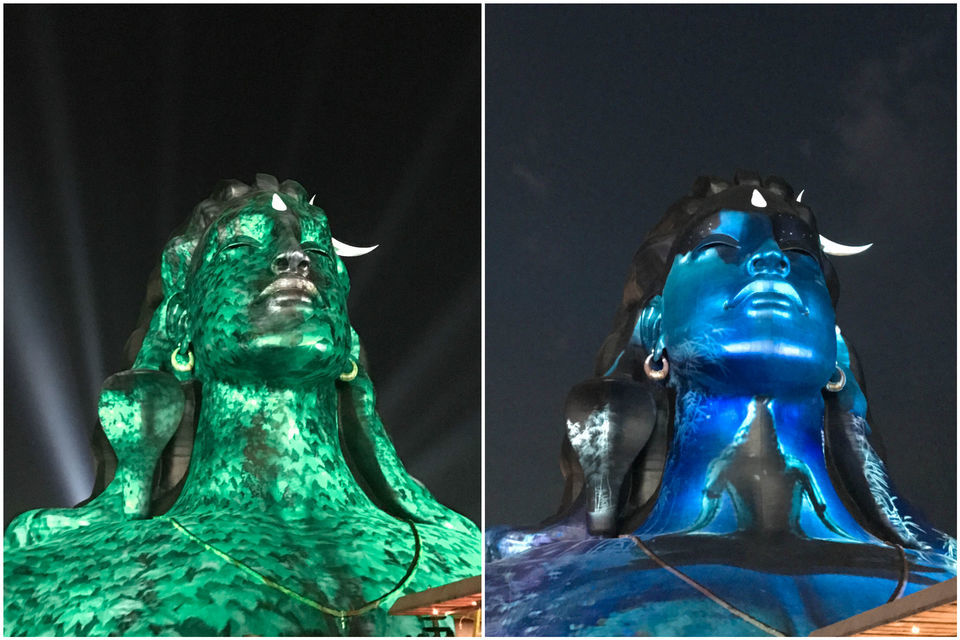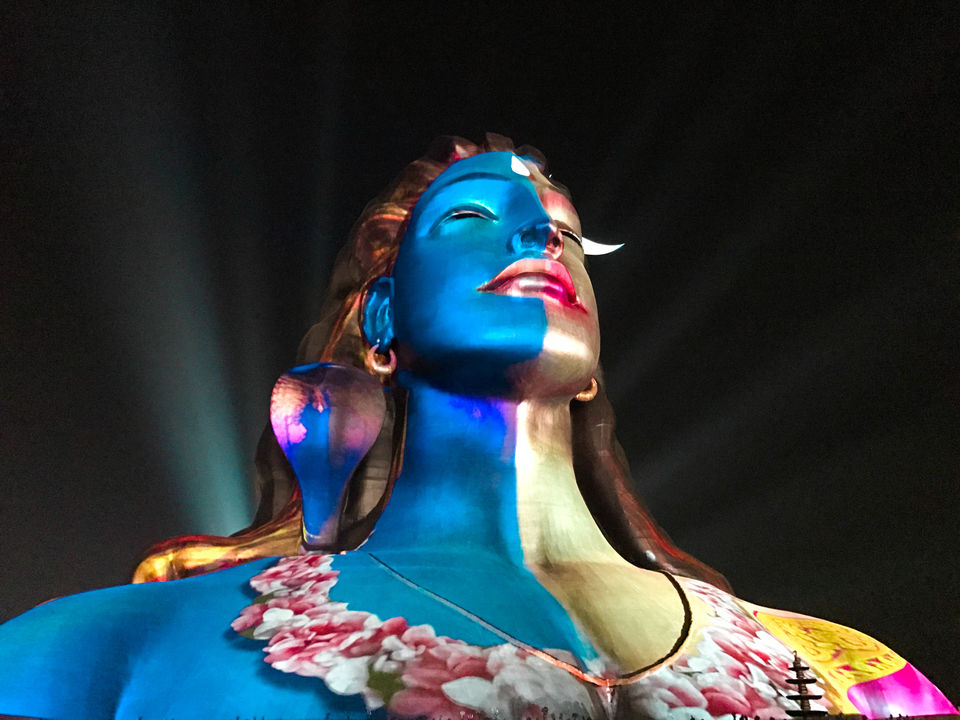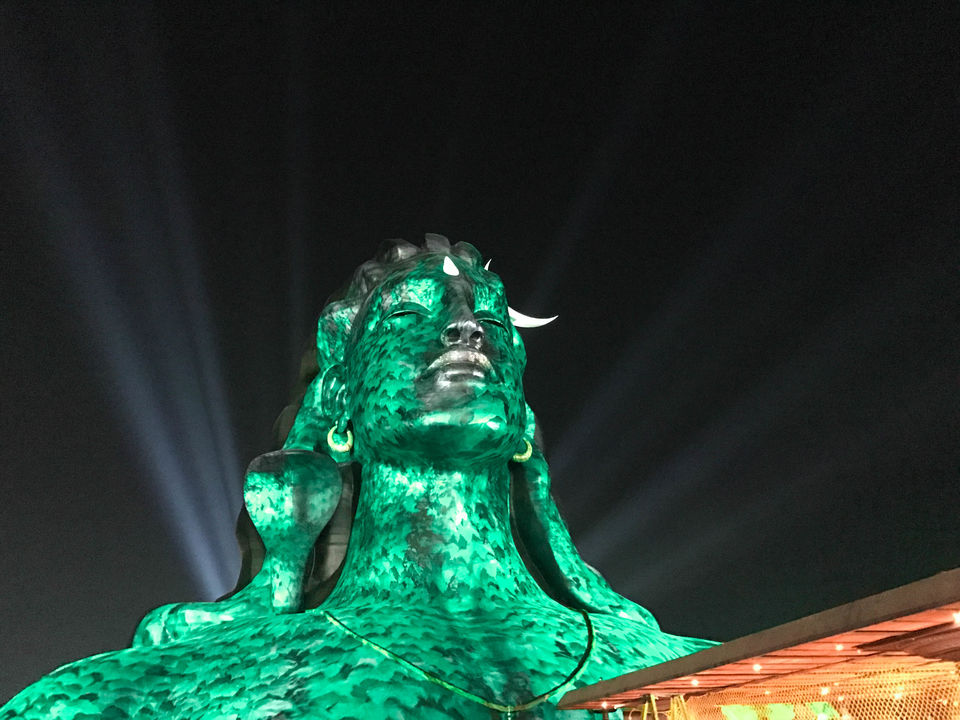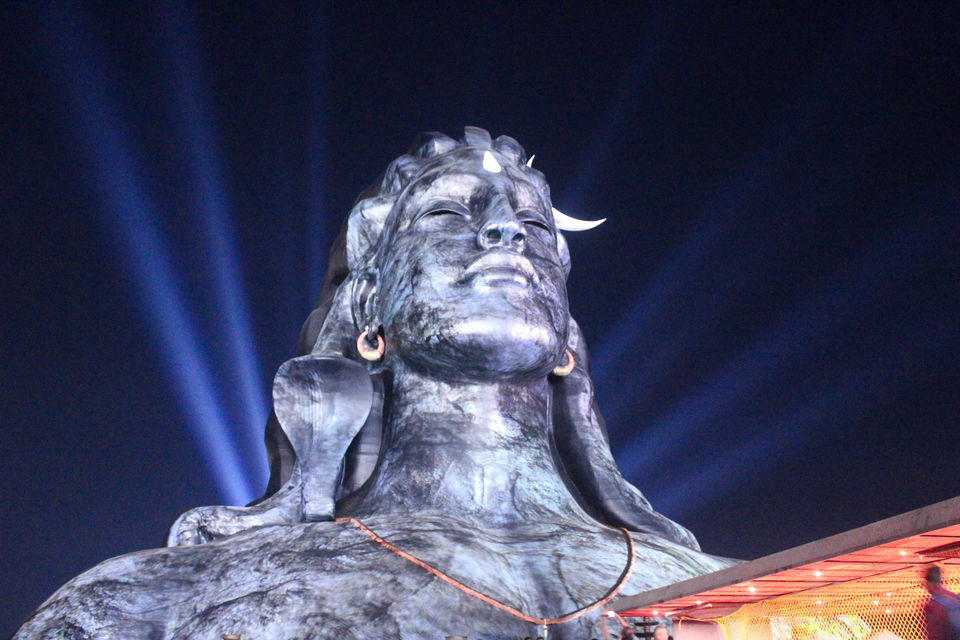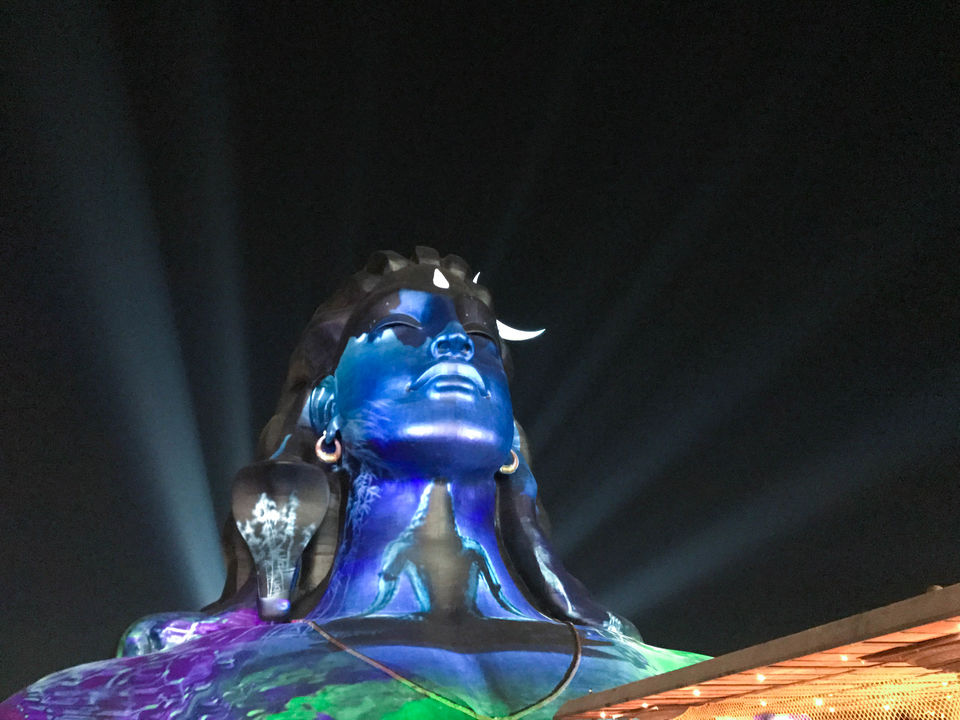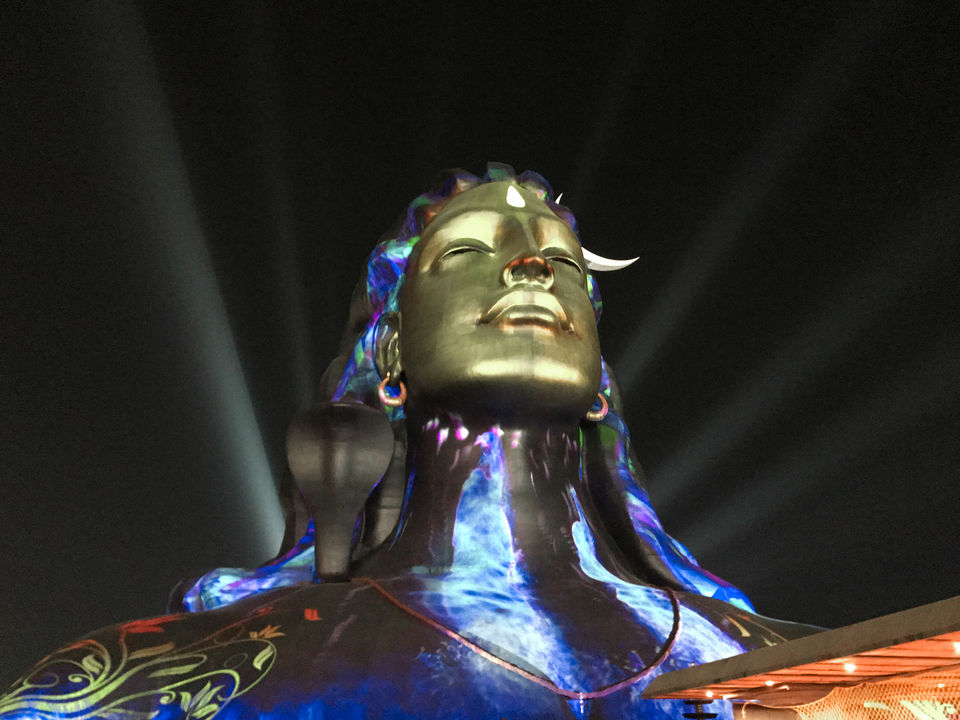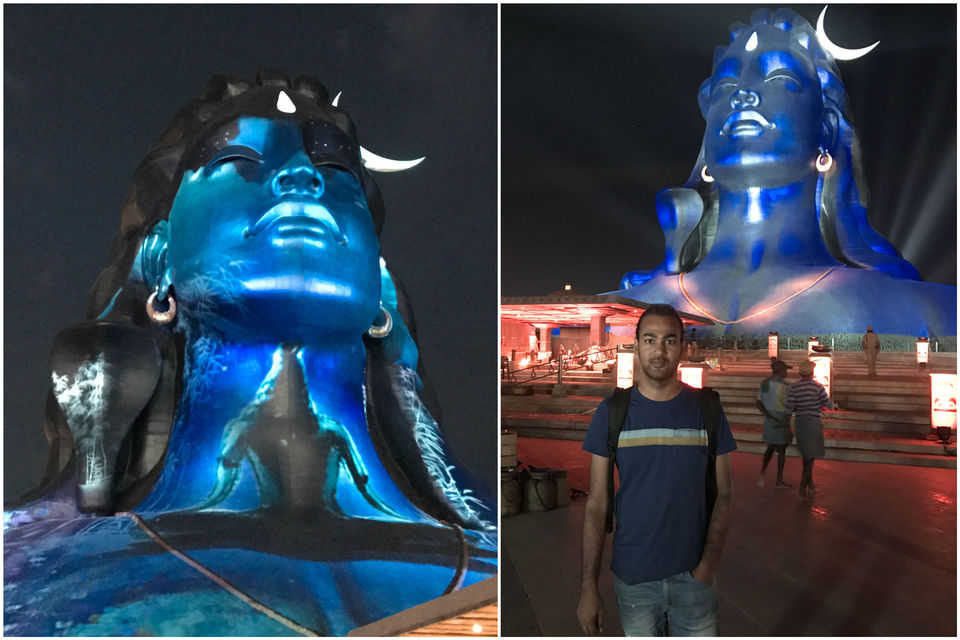 Have you ever heard of ISHA Yoga Center ? If you believe in spirituality then I am pretty sure you will welcome this place with a great heart. I must admit, initially I didn't know anything about it. But when I started to live in South India, I got to know about this.
On one fine day, while checking the places to visit in South India, I came across this place. All thanks to Google !
And one thing that took my attention was 112 feet Shiva Statue located at the Isha Yoga Center. So from that day, one more place got added to my bucket list. ---ISHA Yoga Center---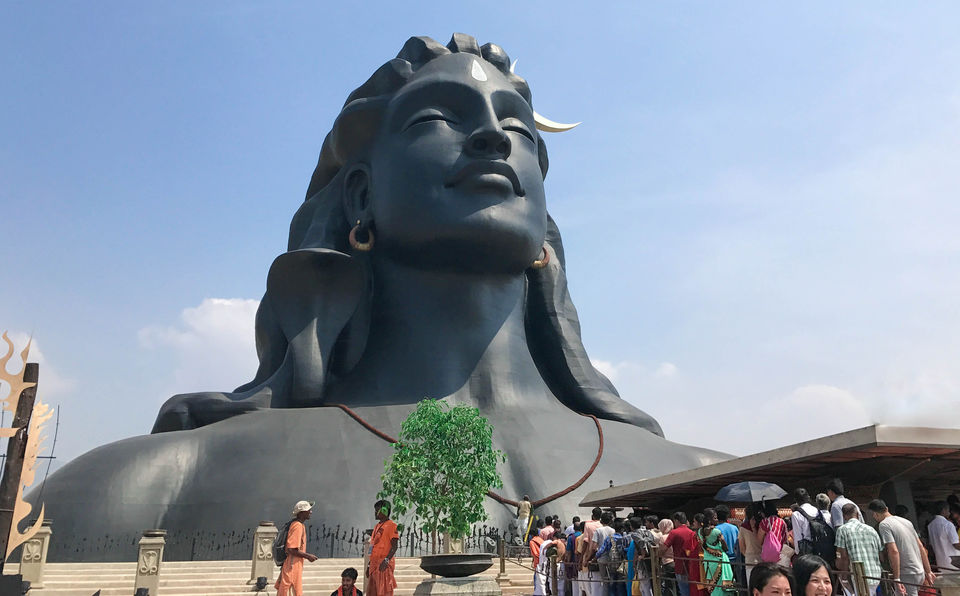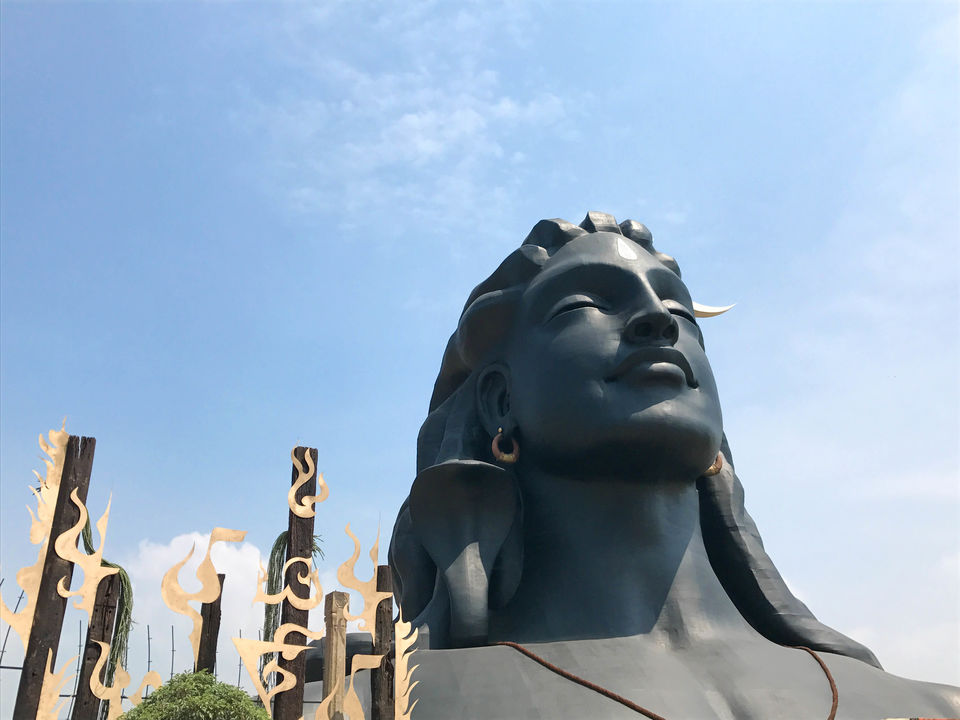 It is located in outskirt of Coimbatore city that comes in Tamilnadu state and is approx 530 km away from Capital city of Tamilnadu - Chennai.
It is a spiritual organisation founded by Sadhguru. This place is famous for its Dhyanalinga - A meditation hall with huge linga statue and Adi Yogi (A 112 feet giant sculpture of Shiva head).
If you are stressed and need some relaxation from your busy life then I believe this would be the perfect place for you. The place is so calm and so serene you will forget all your worries.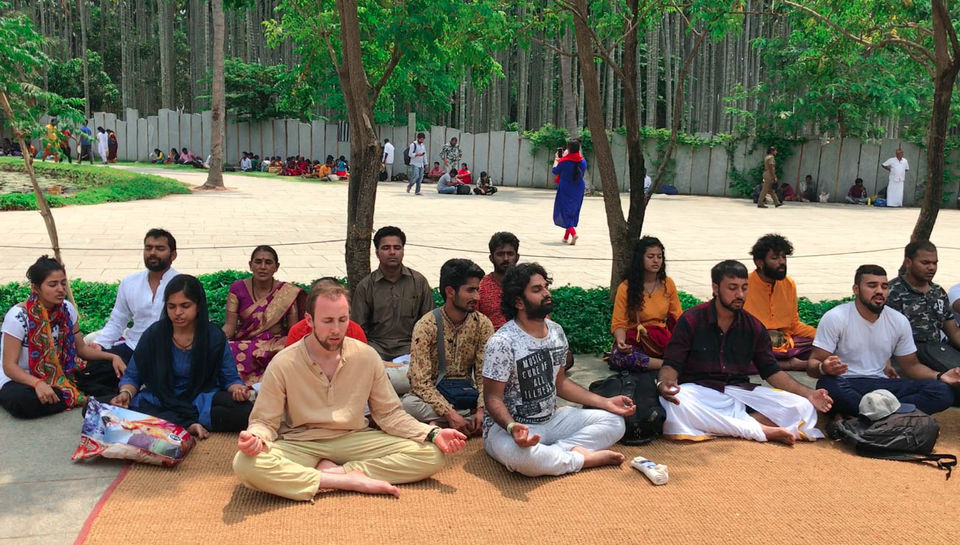 The sole reason of this place is providing different meditation & yoga classes to people who go there in search of some mental peace. But now its becoming more famous as a tourist spot. I think its because of Adi Yogi statue. Now-a-days most of the people are more interested in going there and taking a perfect photograph in front of Adi Yogi. But as per my opinion there are a lot of things to do rather than just clicking photographs in front of Adi yogi.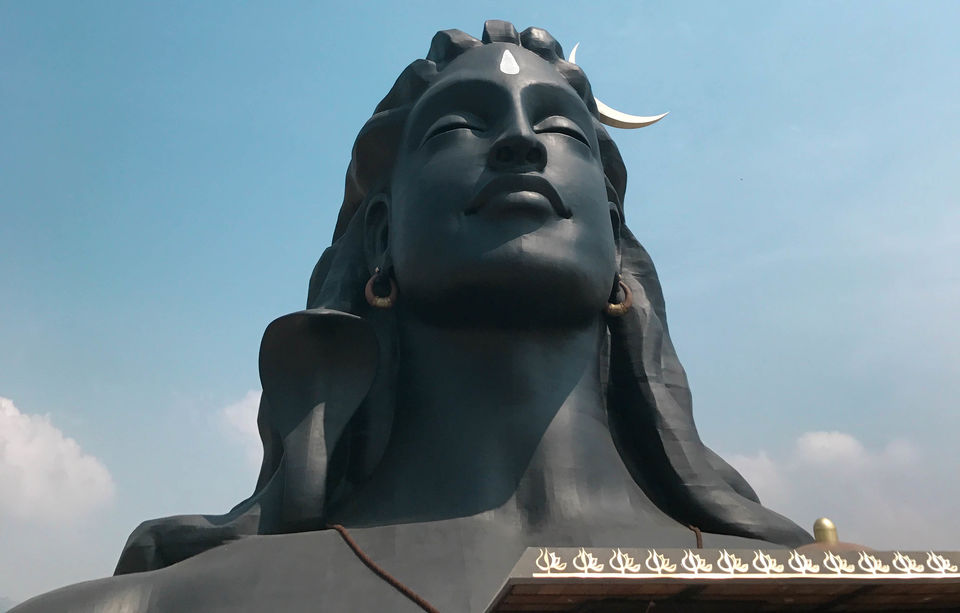 It was end of Feb and the big day - Mahashivratri (A Hindu festival that is being celebrated Annually) was getting closer. And I decided to go there as I have heard that Mahashivratri is being celebrated in a very grand way at ISHA. So I thought it was the perfect time to plan the trip.
The day before Mahashivratri i.e on Sunday, I boarded the train from Kochi and reached Coimbatore after 5 hrs of tiring journey. After discussing with a local guy I got to know that there is a bus stop near by from where I can get direct bus to ISHA. I think that is the best thing you can do, while you are on a trip. You will get all that information from locals which might not be there on Google.
After waiting for 20 mins, I got a bus (14D) which was going to ISHA. It was so rush but fortunately I got a seat.
Let me tell you, everyday 14D and 14G buses run between Coimbatore and ISHA in every half an hour and it takes approx. 1 hr to reach.
It was around 6 PM when I finally reached my destination. Once you get down of the bus, you will see that this place is surrounded by forest and mountains.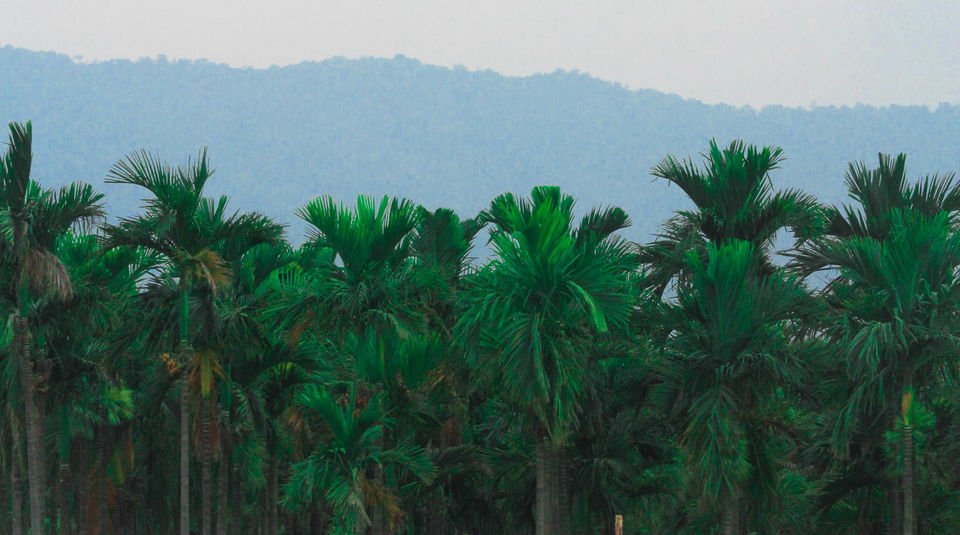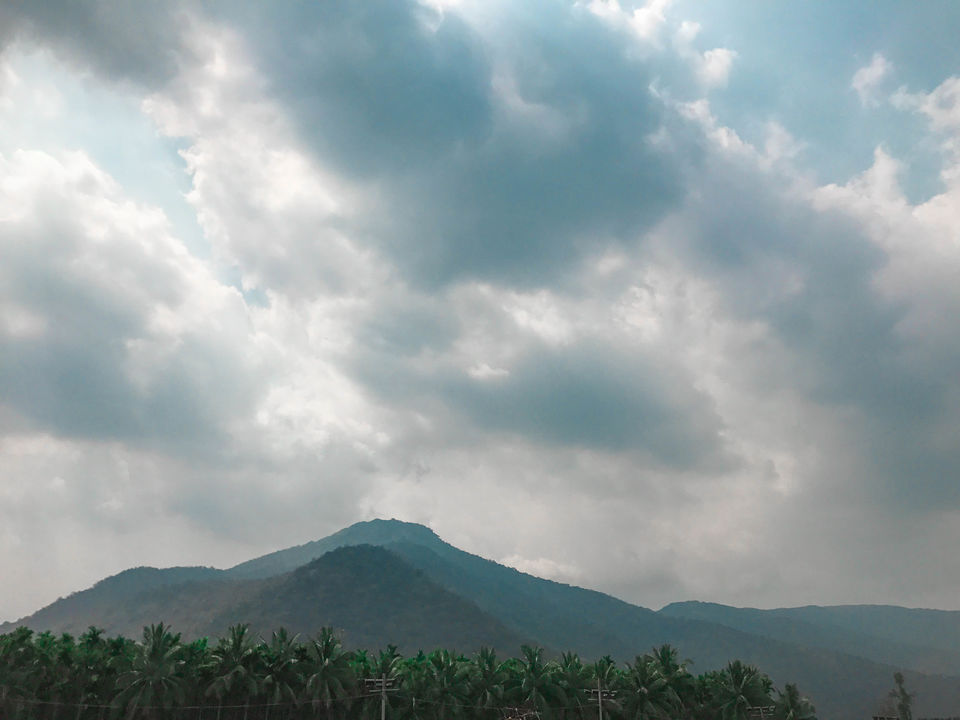 It was too crowded during that time. Anyway I knew that it would be the situation but then I wanted to spend Mahashivratri night at ISHA also. So I had to deal with it.
After the full tiring day, I had no energy left in me. So I decided to take some rest. After collecting my ISHA ID card from ISHA information help desk I directly went to the ISHA Ashram which I had booked earlier and took a much needed sleep. If you want to stay in their Ashram then you need to confirm your booking well in advance because it gets filled up too fast. You can check ISHA website or contact their help desk for more information regarding this. Otherwise you have to book your accommodation at Coimbatore city as there are no such facilities available near to ISHA.
Next day I woke up to the loud music which was being played for Mahashivratri celebration. It was so soothing to your soul. The vibe was so magical and serene. After finishing my morning routine, I entered to the Yoga Center premises.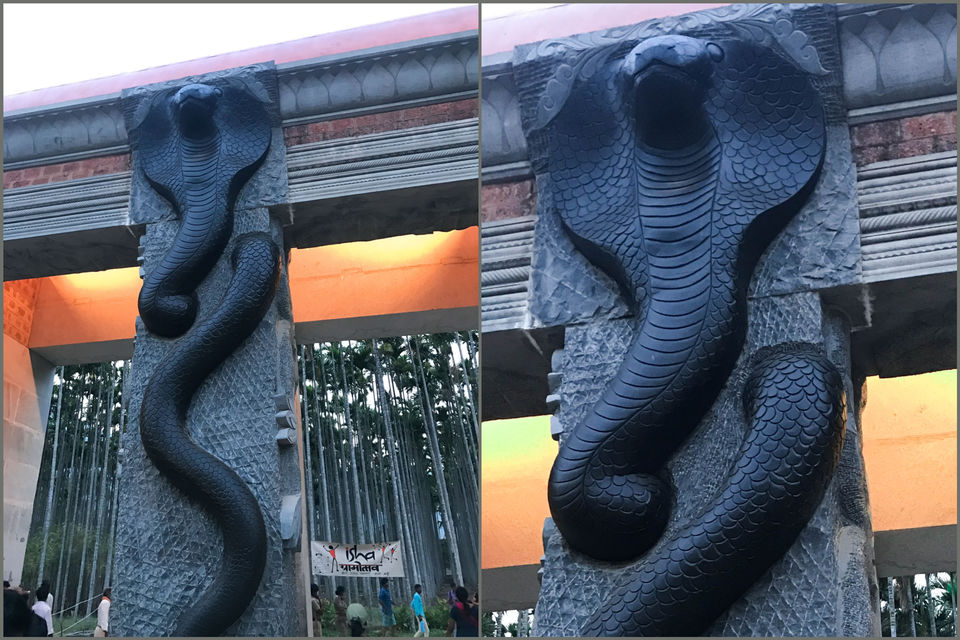 At the entrance there is a information help desk from where you can get all the information about ISHA if you want so.
The first thing that you will see here is Theerthkund. A man made pool that is used for taking a holy dip before entering the temple. Again it's not mandatory. But I saw many people were doing that.
There are two Theerthkunds at the Isha Yoga Center – Suryakund only for men and Chandrakund only for women.
The one that is located next to entrance gate is Suryakund.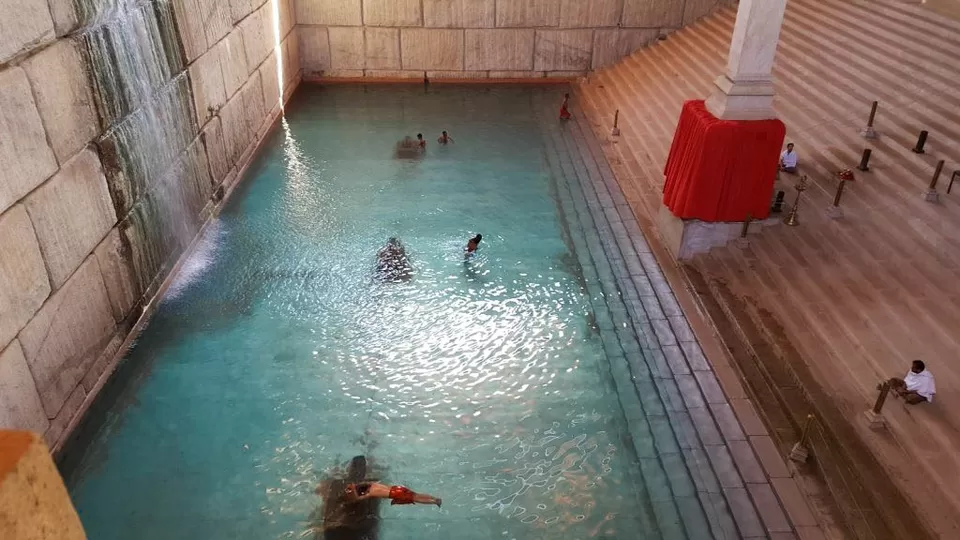 I joined the queue which was there for taking a dip. It was just 7 AM and the queue was 100m long at that time. It took approx 1 hr to reach at the reception center where I had to take a Rs.100 ticket for entering the Pool.
There is a rest room adjacent to the reception area where you need to show your ticket and take the new trouser provided by ISHA workers. After that you need to take a shower first and then you will be allowed to enter Suryakund.
The depth of this pool is about 5' 5'' and there are 3 Shiva lingas inside the pool which are built from Mercury. Taking a dip holding these lingas is believed to be auspicious.
The water was freezing cold at that time. Taking a dip in that - that feeling can't be expressed in words. That was the highlight of my trip to ISHA.
I am not exaggerating at all, you will feel that magical power once you get into it. Just remember you are not allowed to swim there.
After getting refreshed, I visited two other temples which are there inside the premises.
While roaming around, I had clicked the below pic as the environment was so calm and peaceful it did force me to capture it.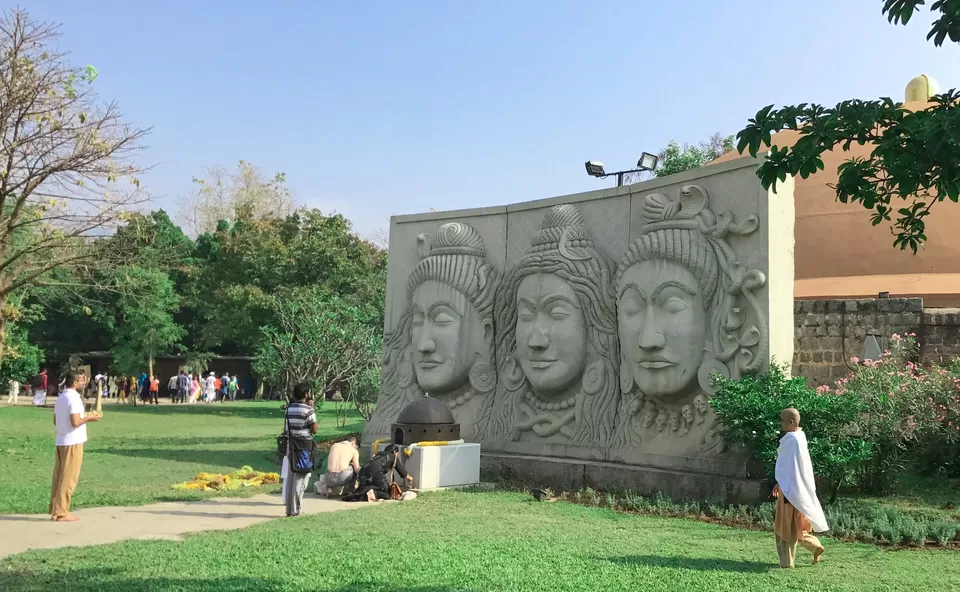 I forgot to tell you that Photography is strictly prohibited once you enter the ISHA premises. And I got warned by one of the ISHA volunteers for my immature behavior as well.
This was the first temple I visited after taking bath. Before proceed to Dhyanalingeswar, you can sit here for 10 mins and indulge yourself in meditation for some time.
Dhyanalingeswar is the most peaceful place of all. Its a half round shaped dome and is totally dedicated for meditation. This is not like other temples where you can go, pray and come on your own. In this temple you will be allowed to enter in a group.
Once you enter to that area, you need to maintain pin drop silence. You need to sit/mediate there for 10 mins. Upon finishing of 10 mins, you will be allowed to exit and next group is being sent. You can feel the positive vibration once you get into that area.
After visiting this temple, I came out from the ISHA premises as I didn't take anything since morning and it was already lunch time.
There is only one hotel(Veg) right outside the Entrance gate. That time it was too crowded that I had to wait min 1 hr in the queue for getting my lunch token.
After having my lunch, I went straight to the place where 112 feet Shiva statue is placed. It is approx 500m away from the main entrance gate.
Bullock rides are available there which will take you to that area who prefer not to walk.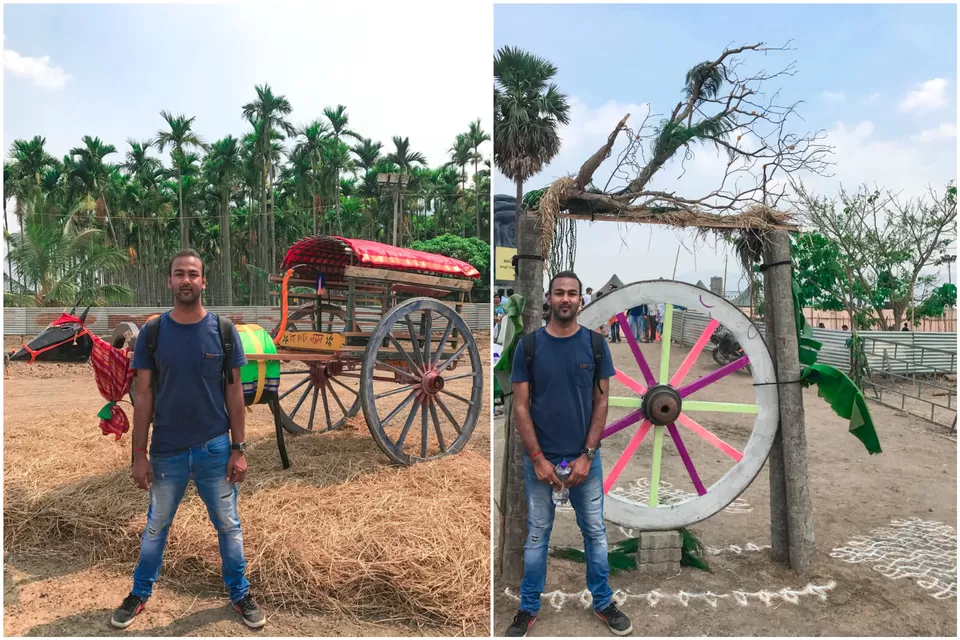 WOW ! WOW ! WOW ! What a sight ! I couldn't believe to my eyes. The structure is magnificent, completely made of steel and gives you a divine feeling as soon as you reach that area.
This has been recognized as the "Largest Bust Sculpture" in the world by Guinness World Records. Photos do not do justice to how majestic Adiyogi looks in real life.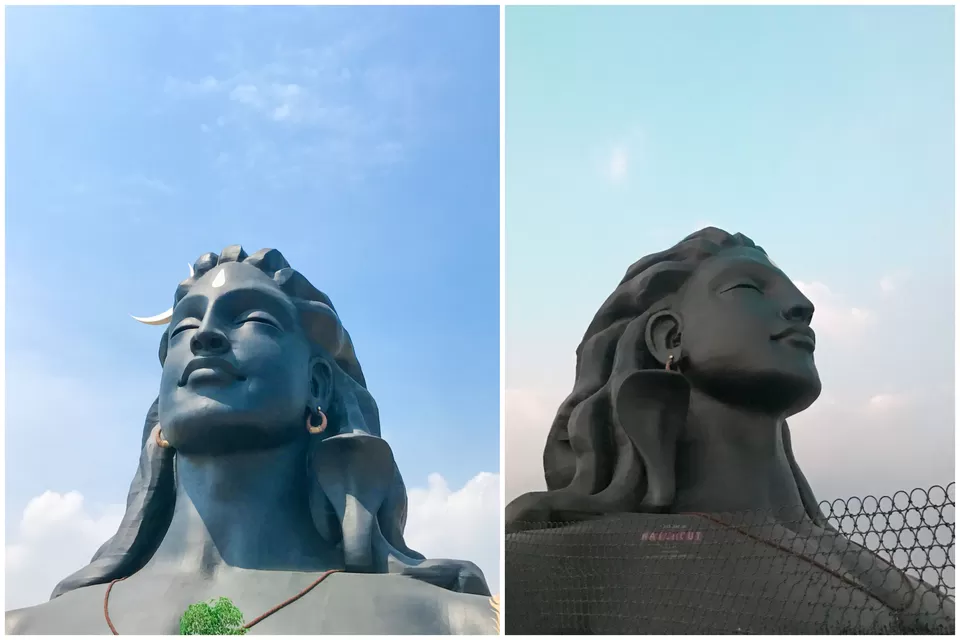 Then I had nothing to do but to wait till the evening to come. And it was the most difficult task at that time as it was too sunny & humidity was at its peak.
Pro Tip :- Never plan your trip during Summer. It was just starting of March and the temperature was unbearable.
Finally the waiting came to an end. It was around 6PM when Sadhguru himself had inaugurated the event with the President of India - Ram Nath Kovind.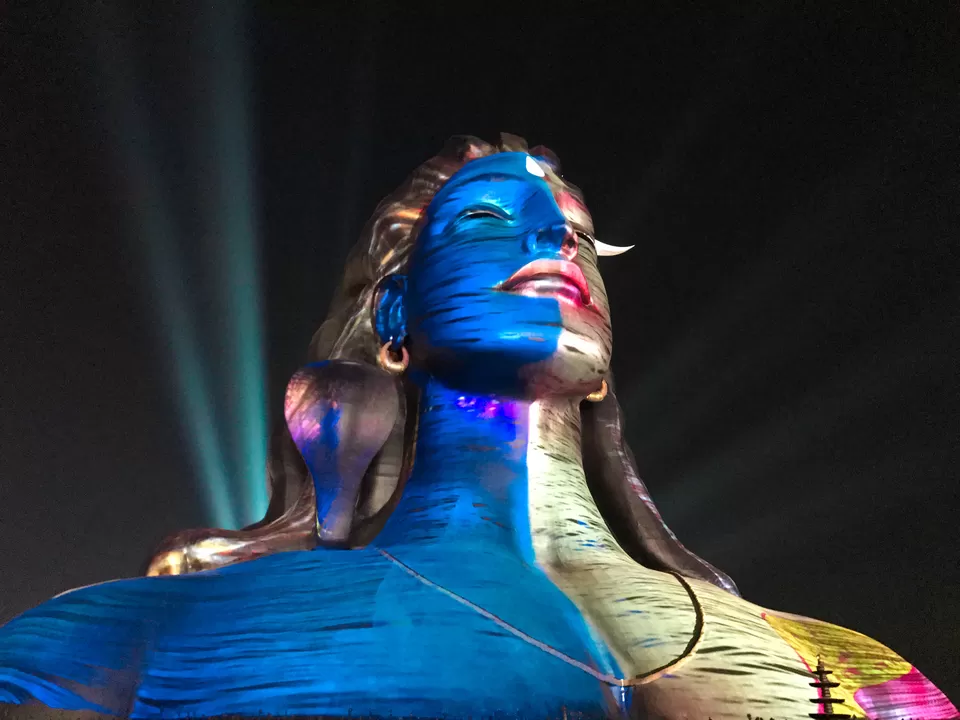 Lakhs of people attended the evening. The night was spent in chanting, prayers, meditation and full of celebration.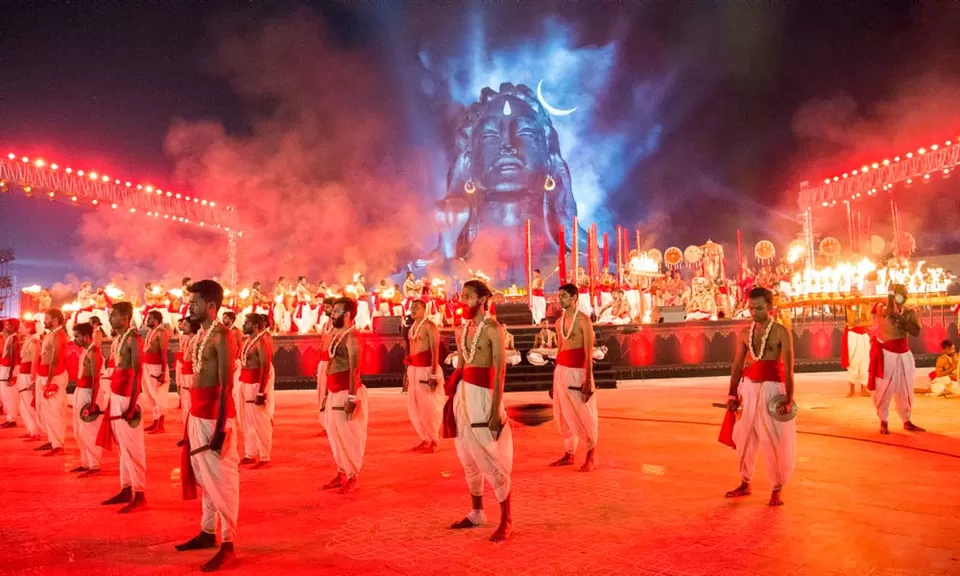 The main attraction of the event was Divyadarshanam - a light show where colorful lights were projected on Adi yogi.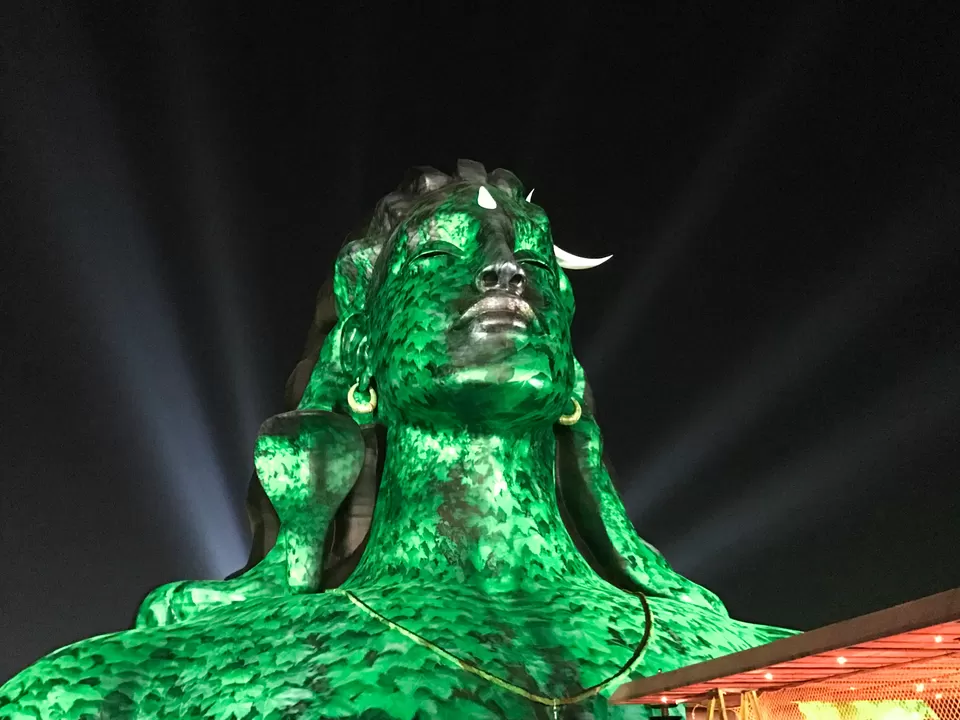 I had never been in such divine environment before. I don't know, but something was there in that environment that you will feel like you are a completely different person altogether. It was worth all the waiting.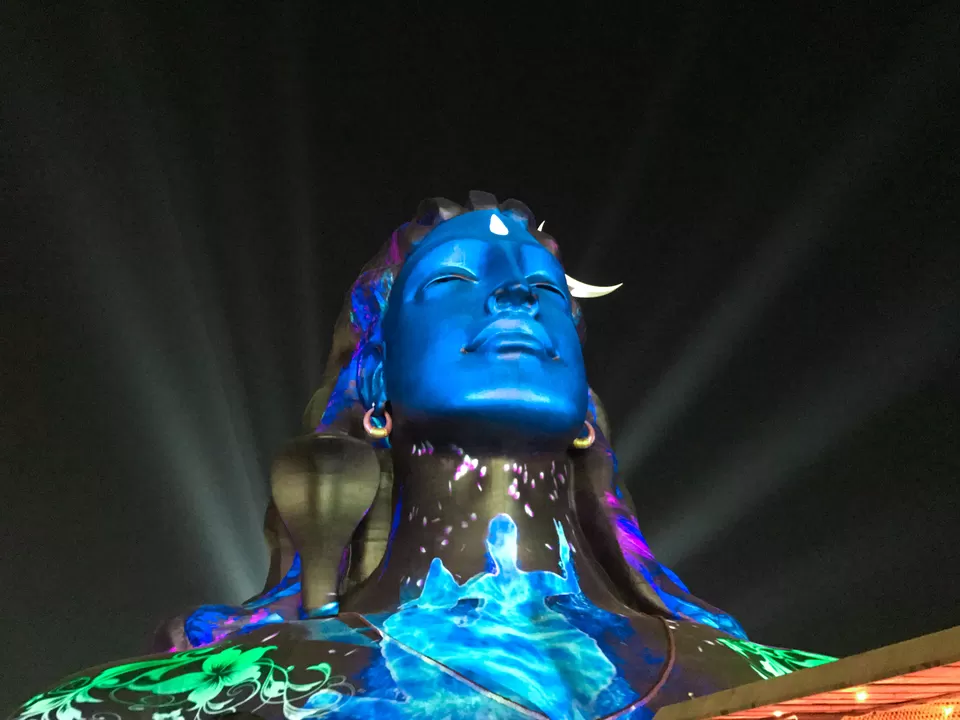 No Matter what I say , words will fall short to describe that experience.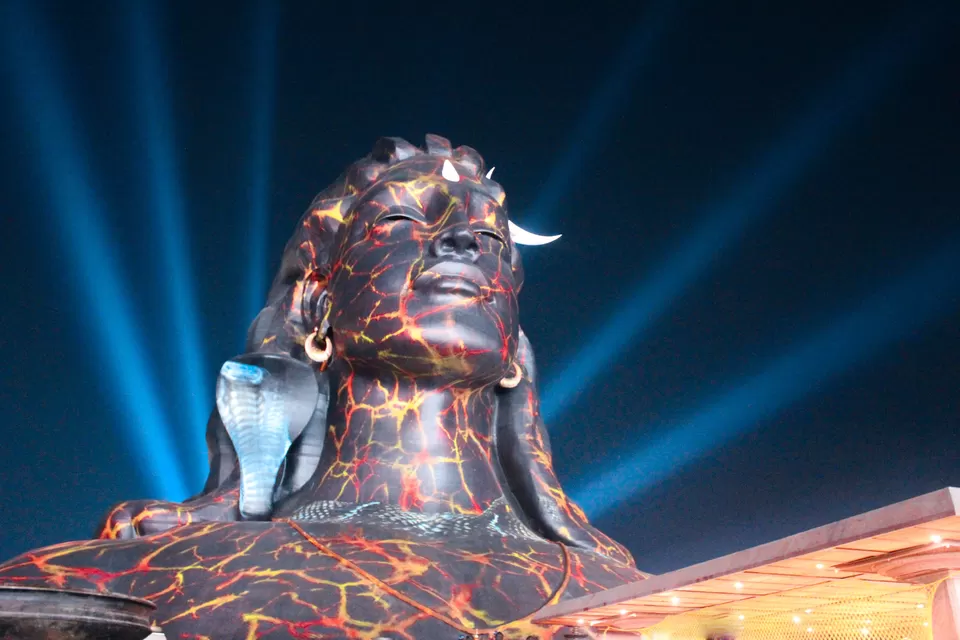 How much did I spend for this trip?
Rail fare from Kochi to Coimbatore and Return : INR 380
Bus Fare from Coimbatore Railway Junction to ISHA and Return : INR 80
Dip in Treethkund : INR 100
Stay at ISHA : INR 700
Meals for 2 days : INR 400
Frequent searches leading to this page:-
isha shiva temple, adiyogi shiva statue timings, adiyogi shiva statue at night, adiyogi statue at night, sadhguru temple in coimbatore