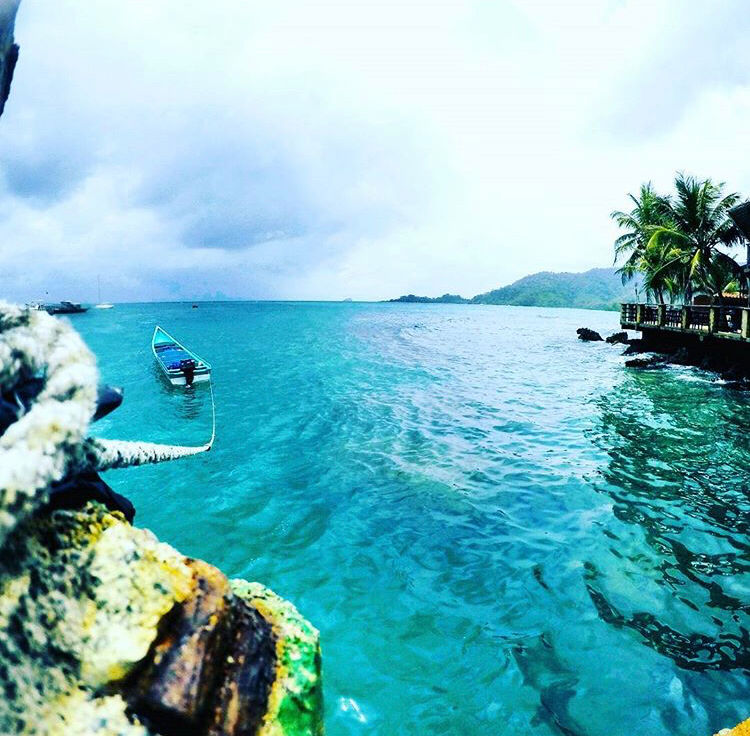 I was at my first onsite project in Medellin, Colombia. I had done many small day trips but it was time for me to start pursuing my childhood dream, to travel, not as a tourist but as a 'backpacker' ! And I couldn't have asked for a better place to start it - South America -"backpacker's paradise" they call it and it truly is ❤️
But being into corporate the only thing you can't get easily is leaves. So like every other guy I waited for a long weekend so that I can take a day off and make it a 4 days trip, which was enough for me to cover the places I had decided.
Medellin(Colombia) - la miel (Panama) - Capurgana (Colombia) - Sapzurro (Colombia) - Cartagena(Colombia)
Medellin - Turbo - La Miel - Capurgana
I had already booked my bus tickets to Turbo. Turbo is one of the few places from where you can take boat to Capurgana but it is quite far from Medellin (7-8 hrs ). So I took the night bus at 23:00 so that I reach Turbo by 7, keeping buffer time to catch the 8am boat to Capurgana.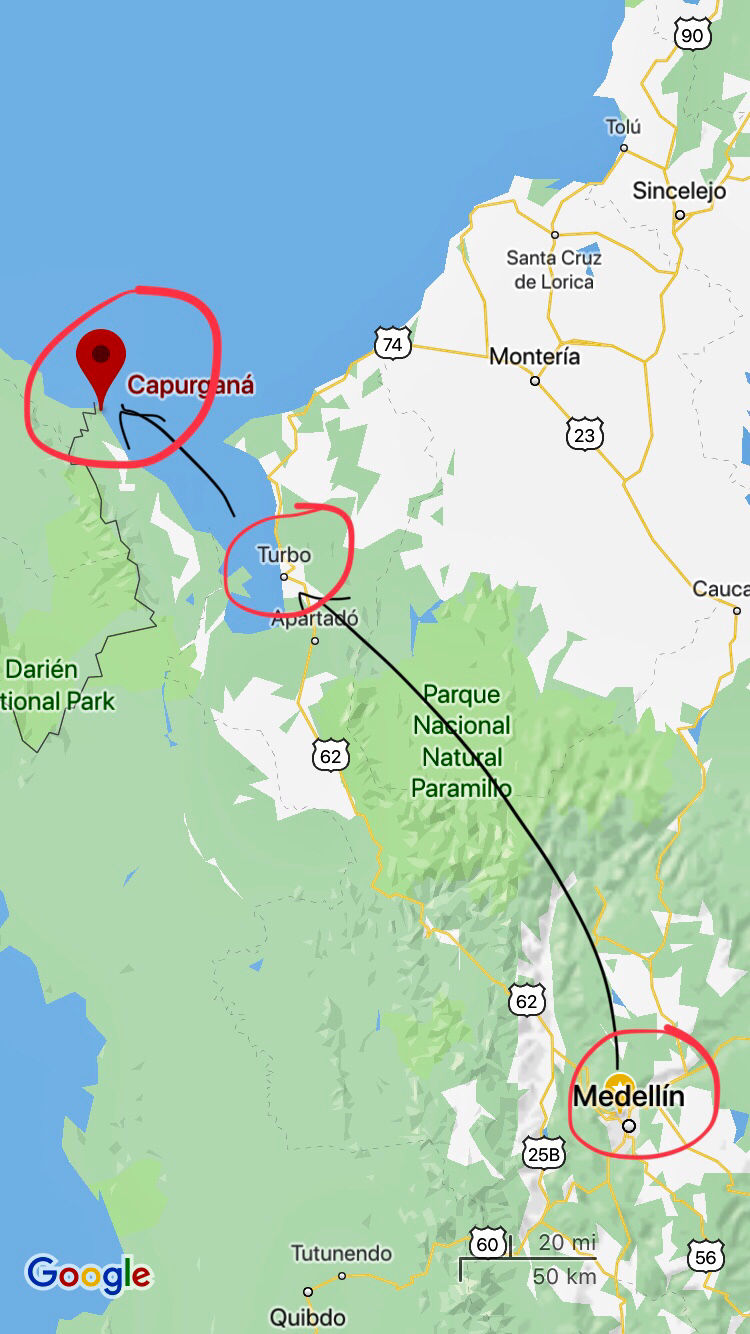 I was lucky to reach Turbo before time, around 6:30 but not lucky enough catch the 8 am Boat as it was already full. I managed to get the ticket for the next boat @8:30. I was very excited as this was my first time I was crossing the sea on a boat.
Finally my turn came! they gave a black plastic bag to cover the luggage obviously because it was expected to get wet and a life jacket. They also gave instructions but I could only understand few as it was all in Spanish!
The boat was a 4 big turbo engine Speed boat carrying around 40 people. Initially I was not so impressed as I was expecting clear blue water and waves but may be because I was noob and didn't realise that the boat had just left the port. Half an hour later we were in the mighty Arabian Sea and all I could see was blue water. All pumped up I climbed up to the driver trying to talk with him in broken Spanish asking him if he could speed up. I guess he understood and the next minutes I was all drenched up! Waves hitting on my face like a slap ( It was in this moment when I lost my sunglasses ). But the feeling was amazing. ❤️
The difficulty of this ride was mentioned as high because it's a 3:30 hrs bumpy ride but I enjoyed it to the fullest! If you are lucky you will get to see Dolphins along the way.
By noon I reached Capurgana and immediately took the next boat to La Miel beach, the white sand beach in Panama. I had booked my hostel in Capurgana. I planned it in a way, that to first cover La Miel and then come back to explore Capurgana. It took 15 mins and I was at the Playa Blanca.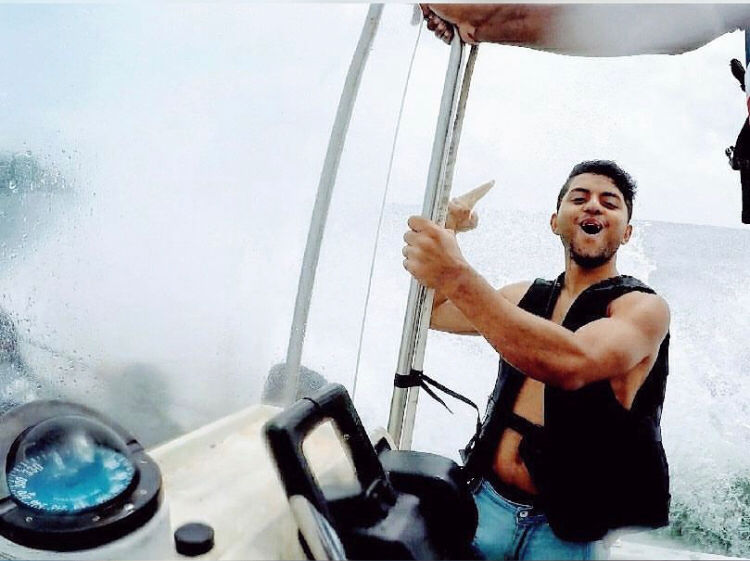 La Miel Playa Blanca- the white sand beach covered with palm tree on one side and with endless crystal blue water on the other. As soon I reached, the first thing I searched for was sunglasses as it was 12:30 in the noon and the sun was right over my head. The beach is very beautiful and clean, may be because it's not that commercialised but they do have a duty free shop! Yes you heard it right.
I sat down , ordered lunch watched the waves for around 2 hrs. It was so calm and peaceful. Though it was mid day but it didn't feel that hot because of the cool breeze. I guess that is what is the best part about Beaches.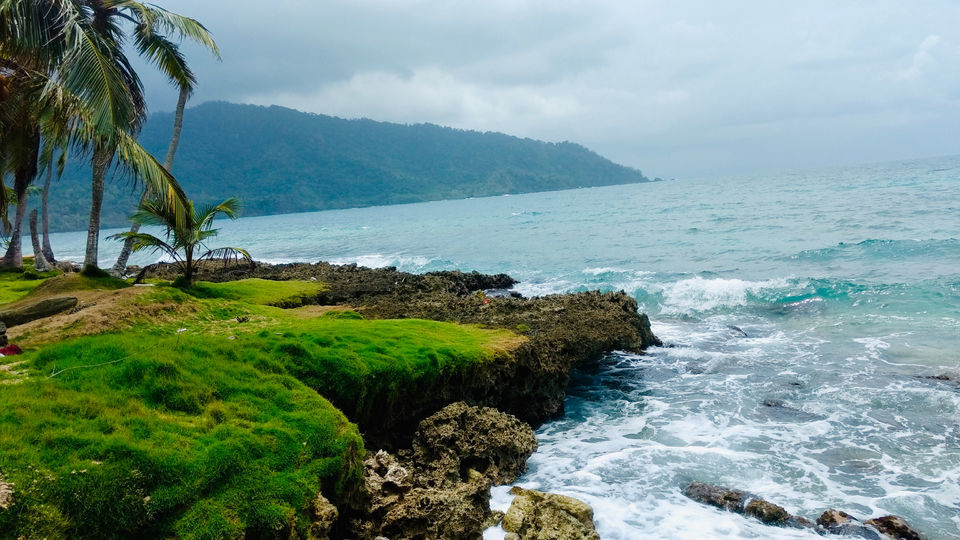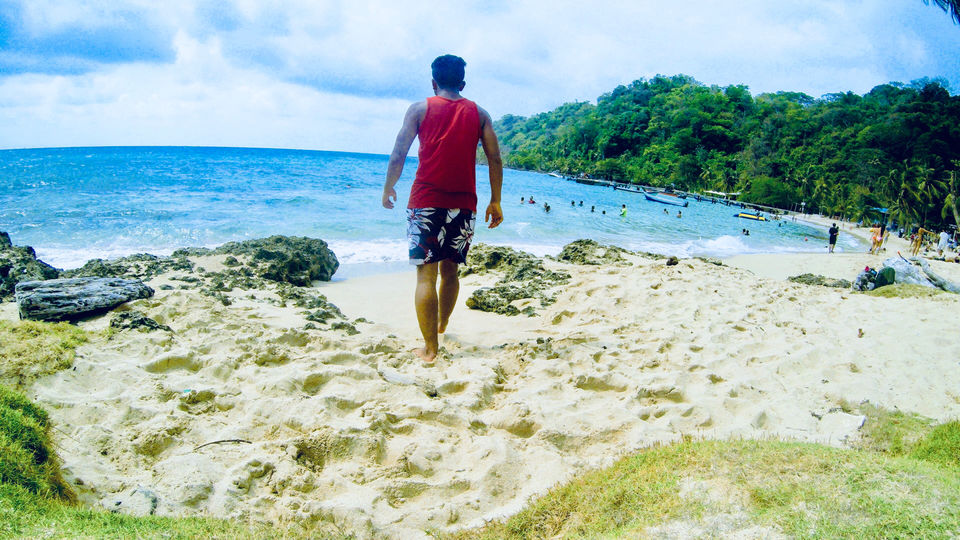 I didn't know that the last boat to Capurgana was @2pm, so by the time I decided to go back the last boat was gone. I went to ask the security person if there was any other boat but it was me who they started questioning, like what I was doing here, my country, my work, they asked for my passport and visa.
I explained them that I was working in Colombia and had come here for a trip but they called their senior police officer, who knew English and finally when they checked my passport and saw that I have a US Visa they stopped the inquiry. That's pretty normal for a foreigner I guess. But they were really helpful and they were the one who arranged a small beer carrier boat which took me to my hostel. It was bit risky because that was a small 1 turbo engine - 2 seater boat. Since I didn't have any other option I took the life jacket and got on to the boat. Since he was steering he sat at the back and I was in the front.
It was 4:30 in the evening so the waves were bigger this time but the boat smaller and on top of that I didn't know swimming. That day I realised why they say sea is beautiful and at the same time scary too. Those 20 mins the only thought in my mind was "Mai nhi bachega" .
But the view was incredible.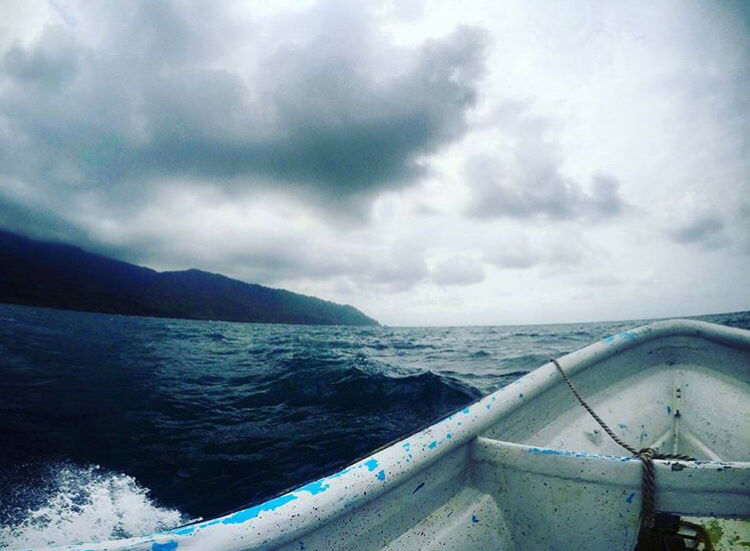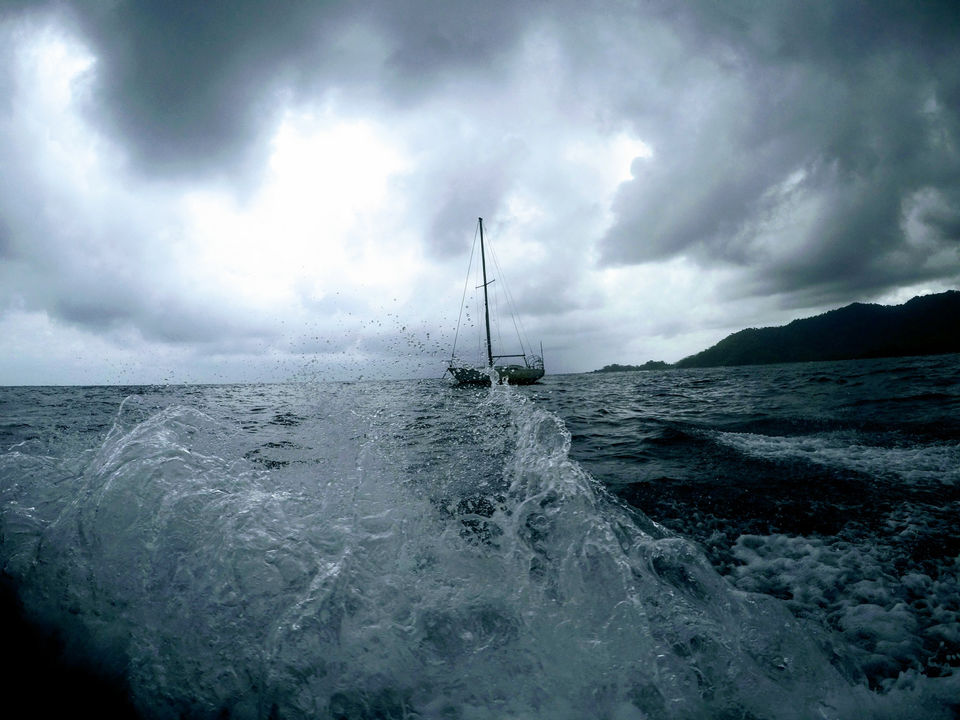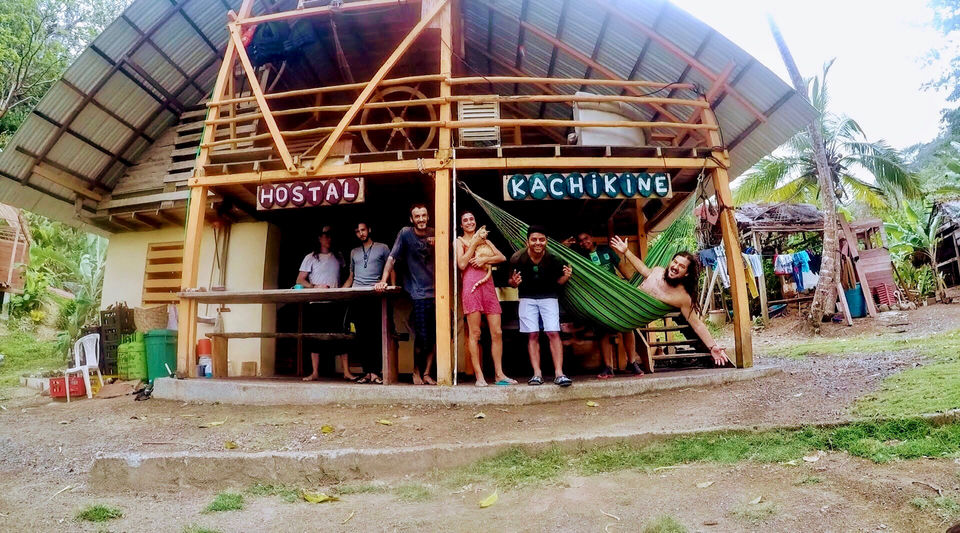 By Evening 6 am i was in my hostel ( Hostel Kachikine - highly recommended), which was in between the forest in al aguacate, Capurgana . The day didn't end well as when I finally checked my backpack it was all wet. Because the plastic bag had a hole. So I spent my night drying my clothes.
Capurgana - Sapzurro - Necocli - Tolu - Cartagena
I woke up early, I guess too early, it was 5:00 in the morning. The host were not awake and breakfast was not ready so I decide to talk a stroll through the forest and went towards the sea shore. Let me tell you one thing, nothing is more peaceful and calm than listening to waves hitting rocks at the shore early morning. That sound is so soothing that you have to sit there for atleast half an hour.
I came back, had my breakfast, packed my bag with not fully dry clothes but i didn't have an option as I had to cover Sapzurro and Capurgana and catch my boat @1 to Necocli so that I am on time for my evening bus to Cartagena. It was a tight schedule and I didn't want to miss any place.
Frankly speaking Sapzurro and Capurgana didn't impress me that much except the sea view but that was same in La Miel as well. May be because I went to La Miel first. But the difference was that La Miel is a beach where as Capurgana and Sapzurro are town so you can see more shops and more people around. You can roam around a bit. There's a hike between Capurgana to Sapzurro which is about 1:30 hr but since I didn't have the time I skipped it and traveled via boat which is 10 mins ride. Another additional point was that you get options for Scuba Diving and snorkelling here. And they provide courses too for the same.
It took me 1:30 hr to check out the place and then I bought the Boat ticket for Necocli which was leaving @11.
Rest for the day I spent only in travelling as I missed the direct bus from Necocli to Cartagena, so I took a bus to Tolu and from there another bus to Cartagena. But the best part about it was that I made new friends , 2 German and 1 French. I guess that is the best part about solo backpacking, you are never alone. Wherever you go, you will find people travelling and you get to learn so much from them, you exchange talks about each other's lives, about your countries, culture everything. The total journey from Necocli to Cartagena was for 10 hours but I didn't realise it because we talked non stop and still we had many stories left.
Finally I reached Cartagena at night around 10:30, bid goodbyes to my new friends and took a cab to my hostel.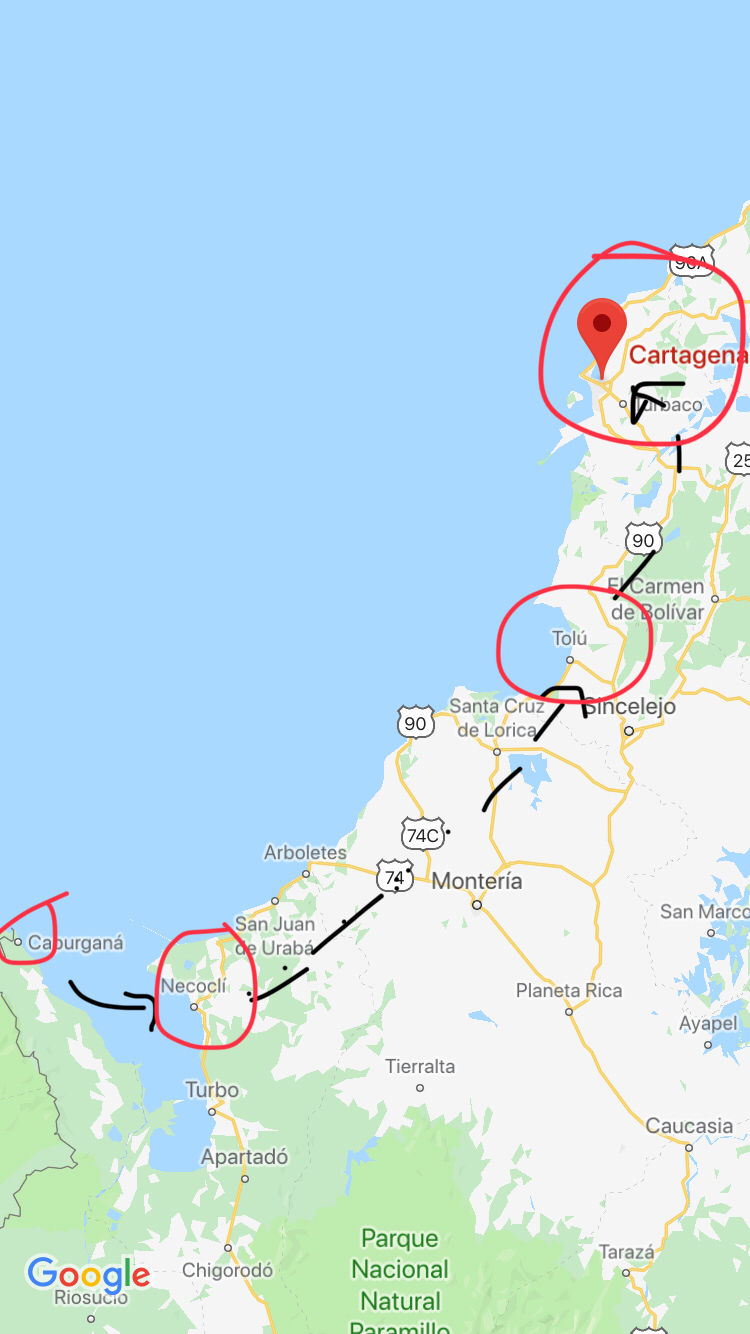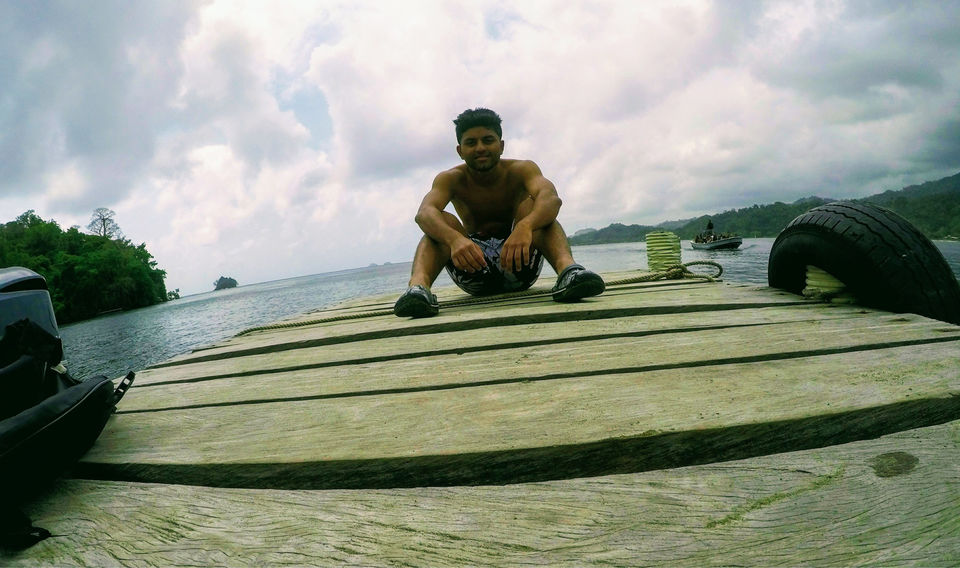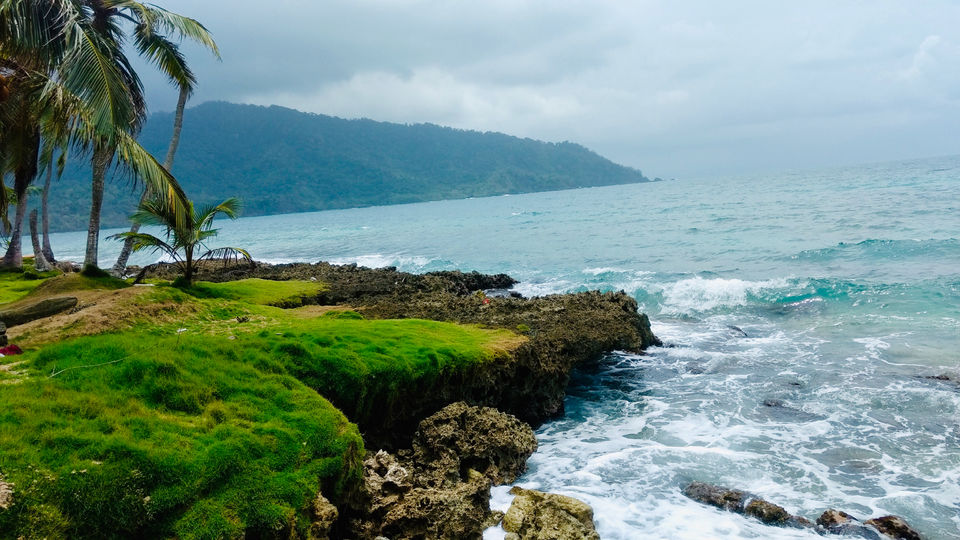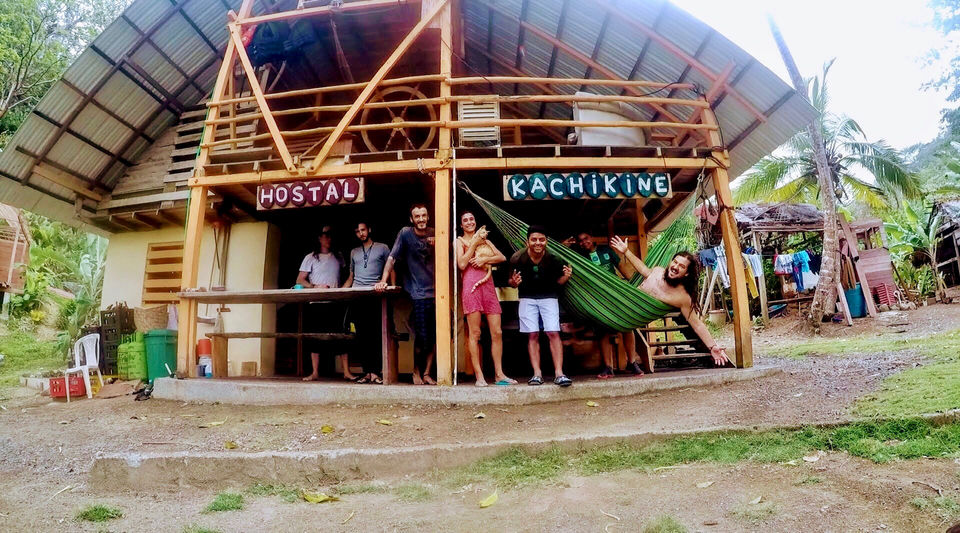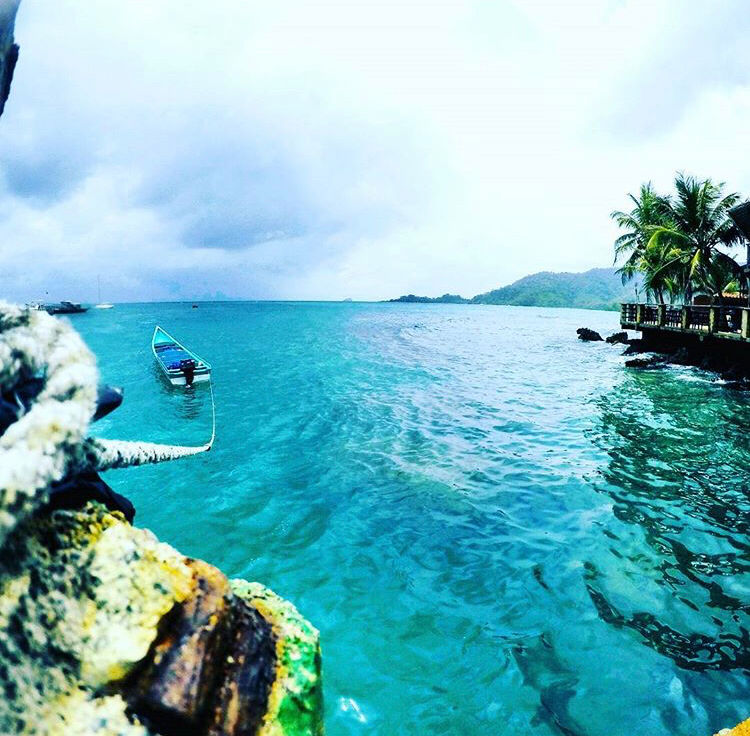 When I reached my hostel I thought it's too late to go out and explore the city but when I went out to have dinner, the city was as alive as it is supposed to be at day time. People were out at the streets having beer, singing, dancing, street artists performing. It was like a live party. Though the streets were very very confusing as every turn looked same to me. So I struggled but finally I was able to find my hostel.
As soon as I sat on my bed I was asleep! May be the tiredness of the journey overpowered my mind.
I had planned 2 days in Cartagena because there are many islands near Cartagena which require at least 1 day to visit. I added Isla Baru - one of the island - to my itinerary and booked a day tour. You can easily find a day tour going to different islands in the main city center. They take care of everything, pick and drop, food, everything is included in the package.
The tour started at 11am, its a 1 hr journey through the city to the island, then you have to walk for around 2 km to reach the beach. As soon as you reach they serve you lunch so that then you have the rest for the afternoon for you to enjoy at the beach. This was my 3rd beach in 3 days, it looked the same but yet different in other way. This time it was not a white sand beach but yes the water was still clear and Blue.
For me beaches is all about relaxing and chilling so that's what I did till evening! By 5:00 we started heading back to the city and reached around 6:30.
There are plenty of beautiful restaurants to choose but I opted a cafe where I could have light food and heavy deserts!
Roamed around a bit, again struggled to find the right way But was back to my hostel in the second attempt.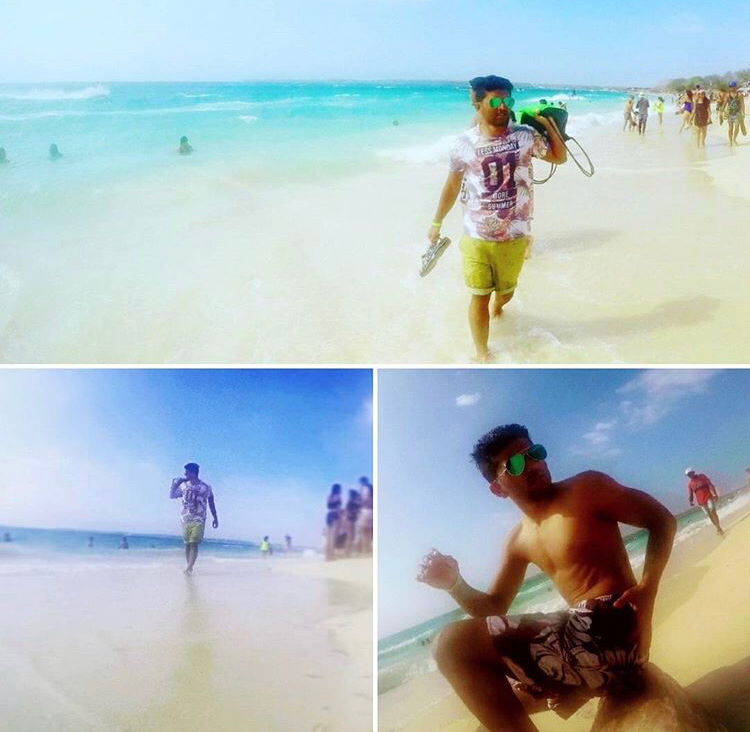 Cartagena - Old and New City
It was my last day of the trip, not a complete day though because I had my bus @4pm back to Medellin. I packed my bag, checked out as I planned to roam around a bit before leaving. From the last two days I had seen this city only at night but I was glad that I kept half a day spare else I would have missed this beautifully created colourful city! Amazing cafes, restaurant, harbour, mall it has everything. I wish I had one more day! What I liked the most about this city were the streets, yes those were a bit confusing, but one can happily be lost in there.
The old city is separated form the new city by a big thick wall. Both Cities are completely different. Old city still holds that culture and architecture of the past,l where as the new city has big buildings and shopping mall. But what's good about it that you get the best of both world.
At last It was time! Last and for me the hardest part of the trip, going back! After 4 days out of your normal and monotonous life it was time to resume from where I left it. But I guess that's life!
What I learned from my first solo trip was that one should and must take out time and go on a vacations. It refreshed you, refills you, rejuvenates you and most importantly prepares you to continue your everyday routine!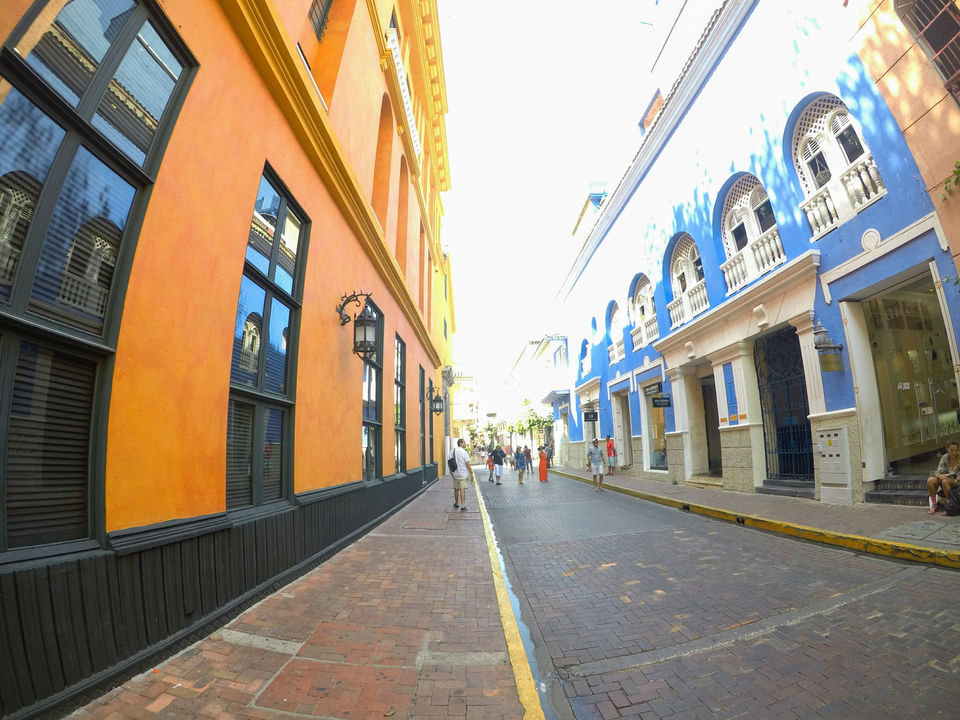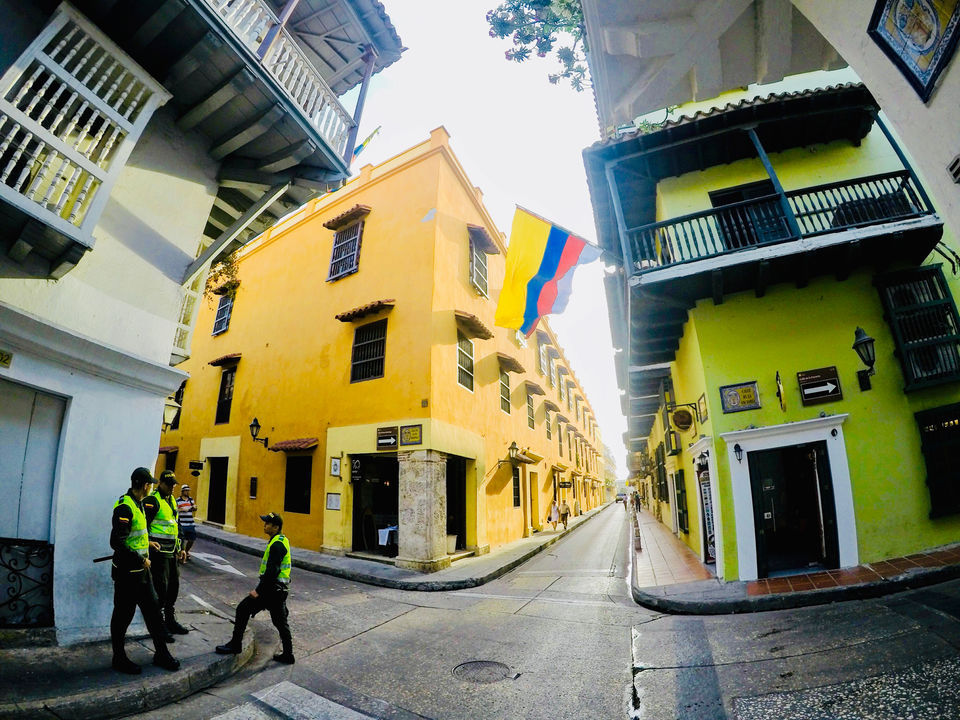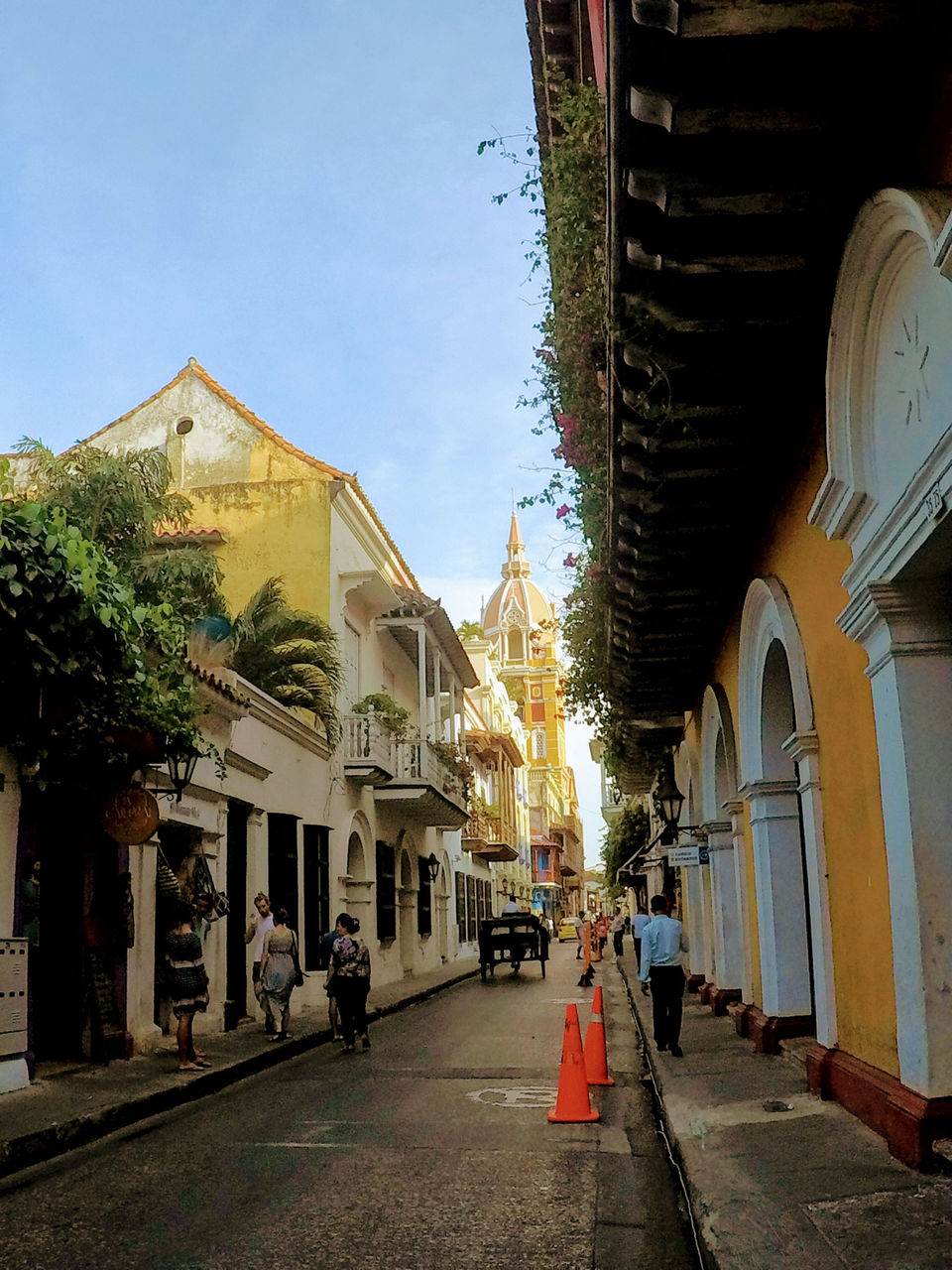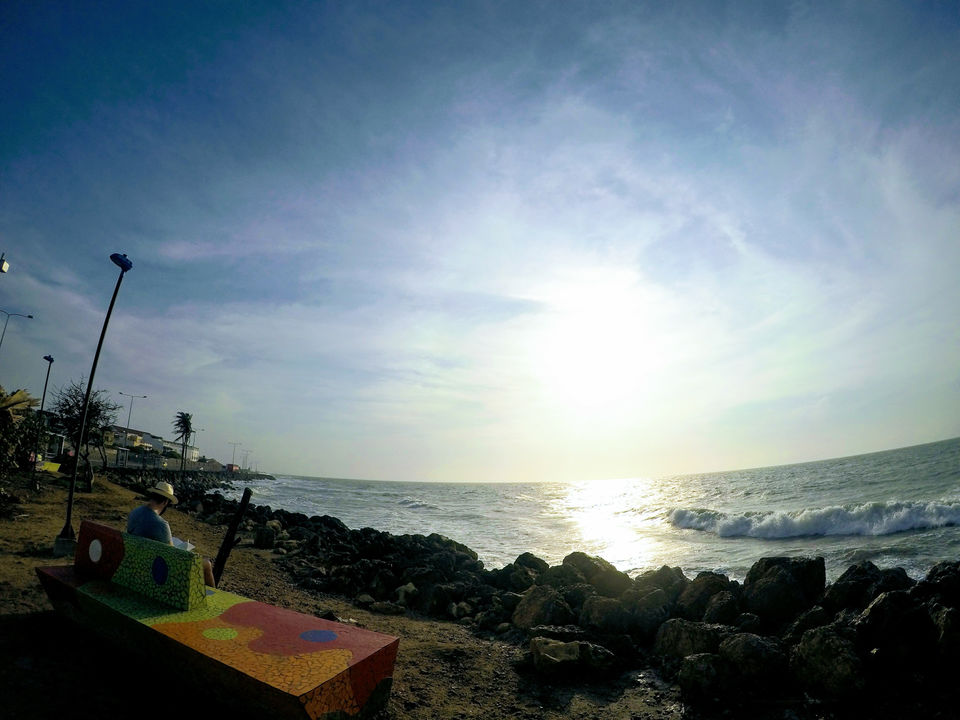 9:30 am in the morning I was back in front of my laptop, working and side by side planning for my next trip. ;)
Because the journey of a backpacker has just started!