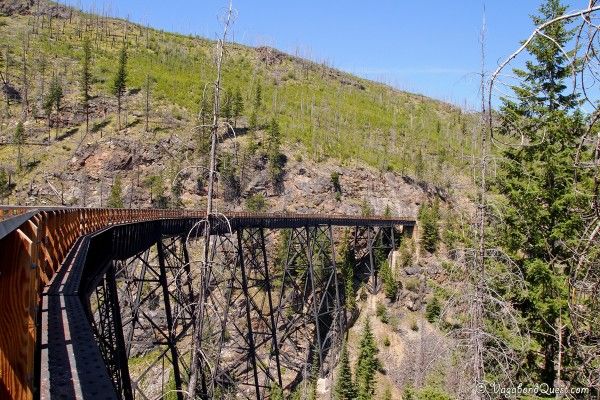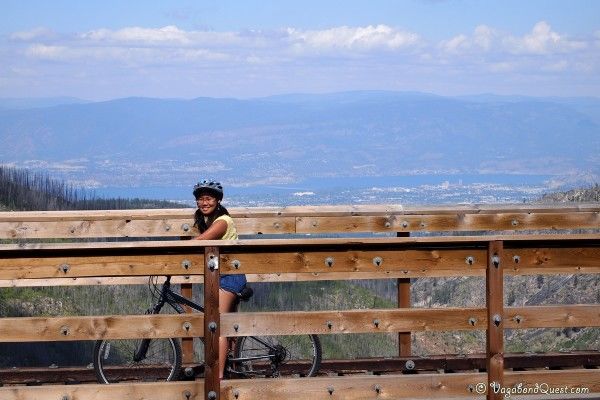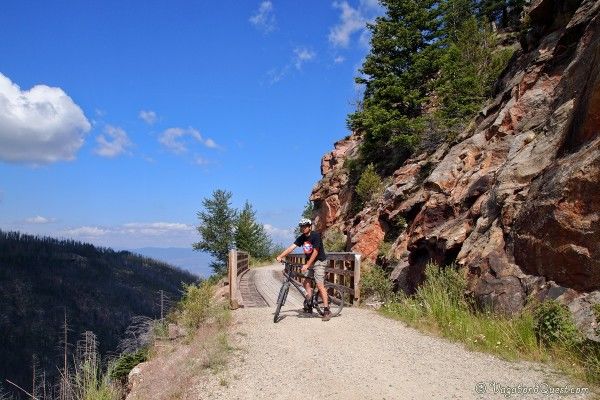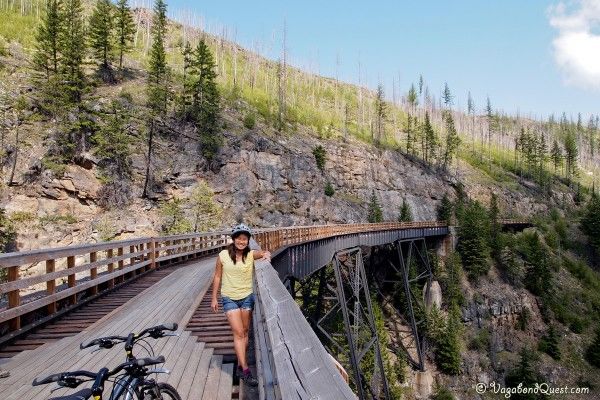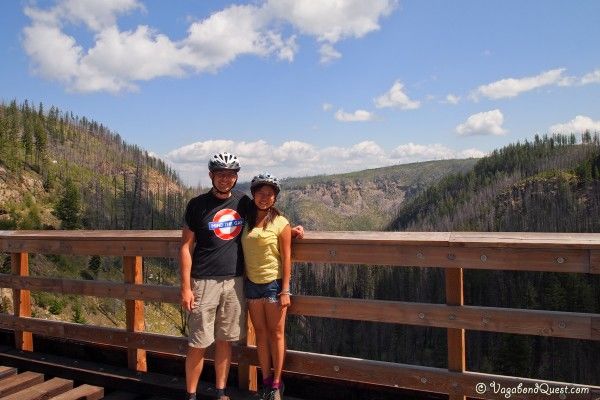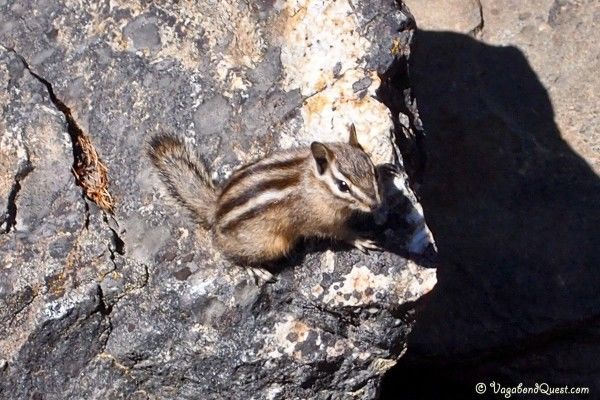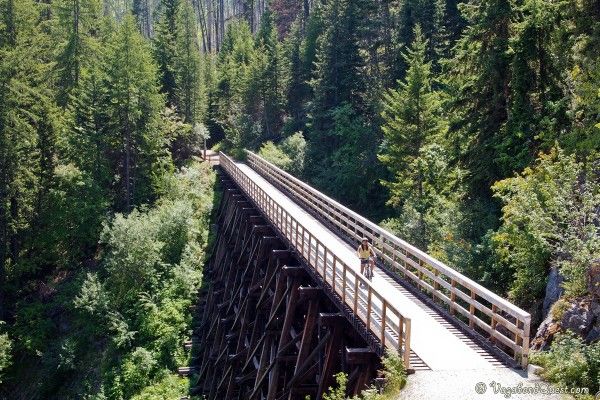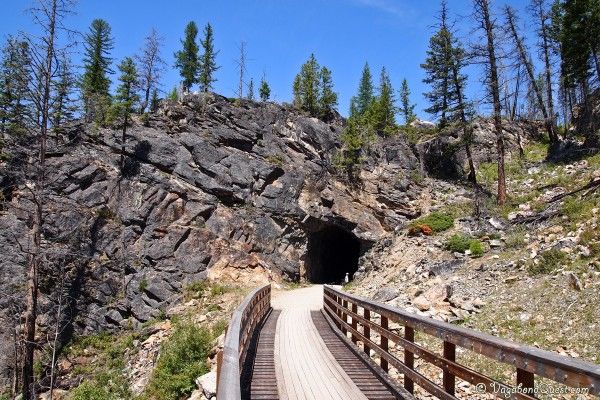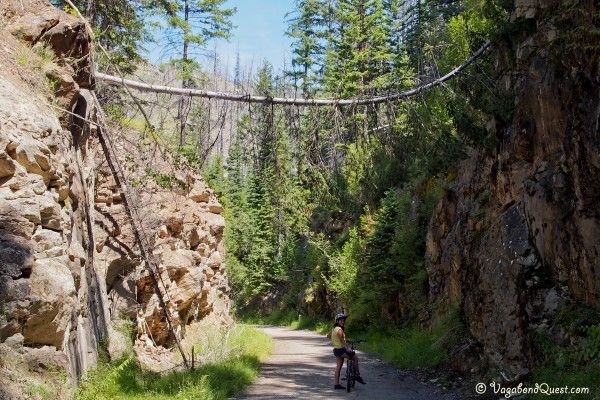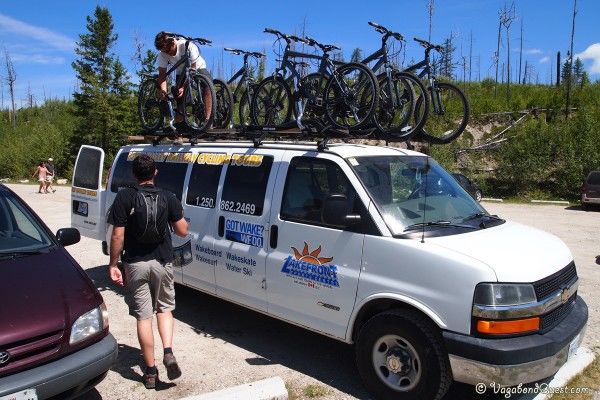 Beautiful clear skies, jaw-dropping scenery and the added incentive of riding a bicycle over spectacular railway bridges in Myra Canon's Kettle Valley Trestles near Kelowna—could life get any better!
We have been making our way through British Colombia in the last month. Part of the "Explore BC: Fan powered adventure", we were Team Eagle. And we soared through the fantastic railway bridges in the Kettle Valley Trestles. The panoramic vista of the green mountains, really high bridges and being at one with nature was sheer ecstasy.
While Ryan is a Canadian, I am an Indonesian, born and brought up in the island of Java. We have been traveling the world over for near about 5 years. Yet discovering new places is still one of life's most fulfilling experiences to me. This occasion was no different. Although I have not ridden a bicycle well nigh 20 years by now, my apprehension was won over by my yearning to discover 'new lands'. Soon my trepidation gave way to exhilaration! The ride way really fun. I discovered that the trails were easy and flat and the ride over the bridges made for bicycling. The fantastic views from such great heights added to the flavour of the adventure.
We started early and met Kevin (our guide from KVR cycling tours) and started off. The first stage of the journey was an hour long drive to the old Myra station. Here we were supplied with our bikes. Packed with food, water and other snacks we started our journey. For those who do not want to engage guides, they can easily rent bikes here for around 70 dollars for a full day for adults. The complete journey is 12 kilometers one way and a total of 24 kilometers both ways. It took us around 3 hours to complete the journey to our starting point. Yet we had plenty of time for snacks and quick rests in between. Also thrown into that mix were stops for photography as the views simple had to be recorded in Technicolor!
An architectural and engineering wonder, the Kettle Valley railways were built in 1916. The section that passes through Myra Canyon near Kelowna is particularly amazing because of its many wooden trestle bridges. But now this has been turned into a tourist attraction and been made into a fantastic biking and hiking trail. I was saddened to learn that the trestles had been damaged by fire in 2003. However, they are in pristine condition now, having been completely repaired in 2008. It's a 10km ride each way to traverse the 16 wooden trestles, 2 iron bridges, and 2 tunnels that cross Myra Canyon. Further details about these trips can be found in http://www.vagabondquest.com/
For a bicycle enthusiast , this visit is a must if one is in British Colombia. Even if one is not much of a bicycle fan hiking on the trails and the fantastic scenery on display make up for it.