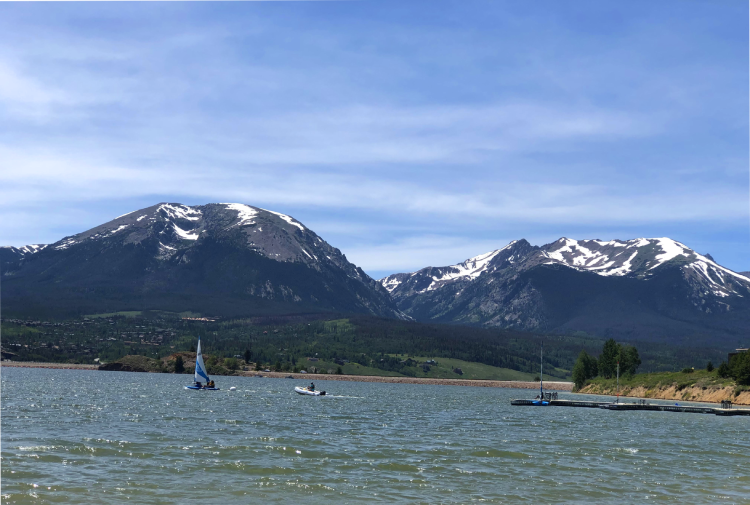 Breckenridge is an old mining town located in Colorado. Not only do many feel that it's not as delightful as Aspen or Vail, but that there is nothing interesting to do here. Do 187 ski runs really mean that tourists visiting Breckenridge have nothing to do? Moreover, the city has the tallest chairlift that climbs 12,840 feet. What are the best things to do in Breckenridge in winter? We give you some tips on the best things to do in Breckenridge.
Skiing and snowboarding
Since Breckenridge is a town known for skiing and snowboarding, these courses are at the top of the list. There are no less than five peaks in the town that are filled with various attractions. Moreover, the routes that lead to the summit are adapted to different skill levels and age groups. So, if you are wondering what are the things to do in Breckenridge in winter, do not wait and plan your reach the summit.
Cross-country skiing and more
Cross-country skiing is another major attraction associated with skiing. Breckenridge has two ski resorts that offer nearly 30 miles of perfectly groomed trails that can be skied or snowshoed in the summer. In addition to the recreational area, both offer professional lessons or equipment rentals. Countless miles of routes are sure to keep you from getting bored.
Sledding
Sleds are an attraction not only for children but also for adults, the little ones being particularly pleased with the opportunity of sliding. Of course, you need to travel shorter or longer distances to reach the dream destination, but the view rewards any effort. In addition, sleds can be rented from roadside shops.
Dog sledding
Among the things to do in Breckenridge, Colorado, there are also dog sledding. This is definitely a new, but also an extremely popular attraction. A trip with a team of Siberian Husky dogs through the Rocky Mountains will surely remain in your memory for a long time. The almost 6-kilometer route provides unique experiences and views but also allows you to visit the Swan River Valley.
What about snowmobiles?
When it comes to covering longer distances, it is also worth taking part in snowmobile trips. It is not only an opportunity to admire the beautiful nature of Breckenridge, but also an opportunity to learn about the history of the city. Depending on your expectations, it can be a pleasant family trip or a unique adventure.
Fat Biking
If you're looking for modern entertainment, fat biking should also be on your Breckenridge to-do list. For this purpose, tourists can rent a suitable bicycle, which will be perfect for sightseeing in the city, but also visiting mountain trails. An interesting option is also the opportunity to take part in the excursion to visit the world's highest distillery and one of the most popular breweries - Broken Compass.
Sleigh ride - another adrenaline-filled attraction
Tourists who visit Breckenridge can spend their time in many ways. Among the things to do in Breckenridge in winter is also taking part in a sleigh ride - an attraction not only full of adrenaline but also exceptionally atmospheric. Sleighs and horses will take you to unique places, allow you to explore the picturesque areas of Breckenridge, and finally spend a nice time with dinner and interesting shows included.
Scenic Snow Cat Tours
You can also experience Breckenridge's trails from the comfort of a snowcat. This is a unique offer that includes a guided tour of forested trails. The goal is a mining cabin where tourists can not only drink hot cocoa but also learn about the history of local mining families.
What about shopping?
When visiting foreign cities, many people want to bring back a souvenir, so shopping seems to be an inseparable part of traveling. It does not have to be meaningless knick-knacks. On the historic Breckenridge Street, you will find bookstores, elegant boutiques, furniture, jewelry, antique, and clothing stores. Surely the walk will give you many impressions and will remain in your memory for a long time.