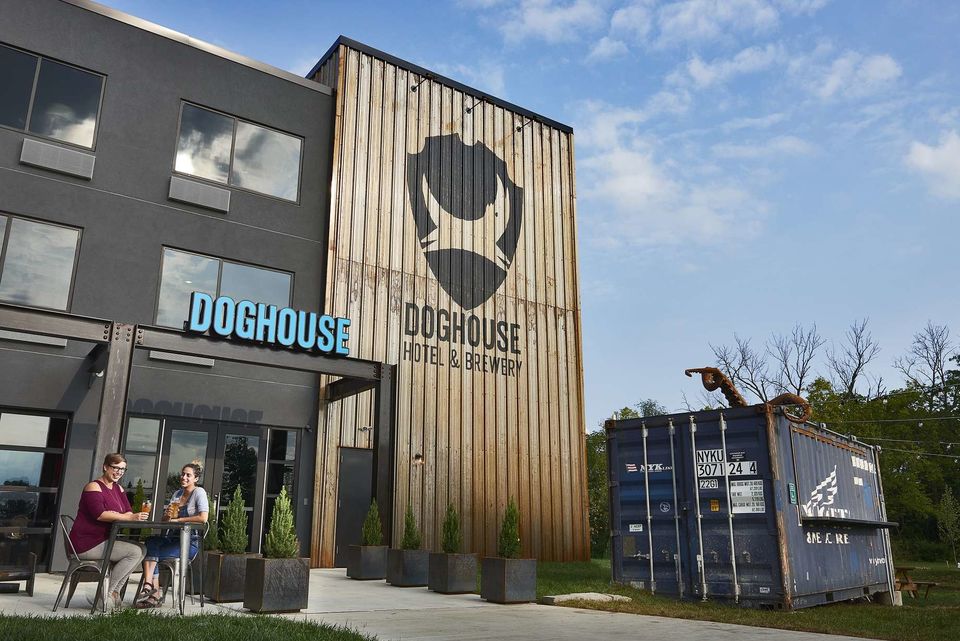 Thrill they seek, with excitement they beam..
Waking up inside a brewery is beer lovers' biggest dream!
The biggest dream of all the beer lovers is here to come true as world's first 'beer hotel' will let them wake up inside a brewery and booze there till they snooze! It might sound too good to be true anytime soon but the BrewDogs will throw open the doors of DogHouse in Columbus by the end of August! (Building up a little excitement before we announce the dates ;)
What, Where, Wow!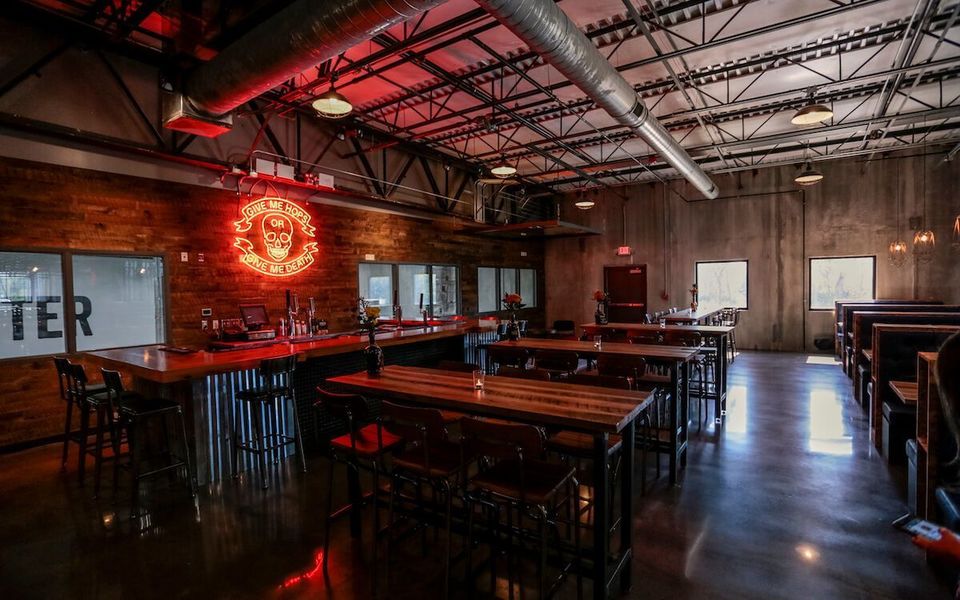 The much-anticipated project from a Scottish-based beer brand, DogHouse is touted as the world's first hotel inside of a brewery. The hotel not only offers beer but also allows guests to watch the process of beer making right from their rooms.
Equipped with all modern amenities, the hotel has a lobby bartender and guests will be served complimentary beer during check-in. If that gets you high already, the wow fact is that there are taps open in all rooms with the brew of guest's choice.
Besides, there are mini fridges in the room and in the shower loaded with a curated selection of beers.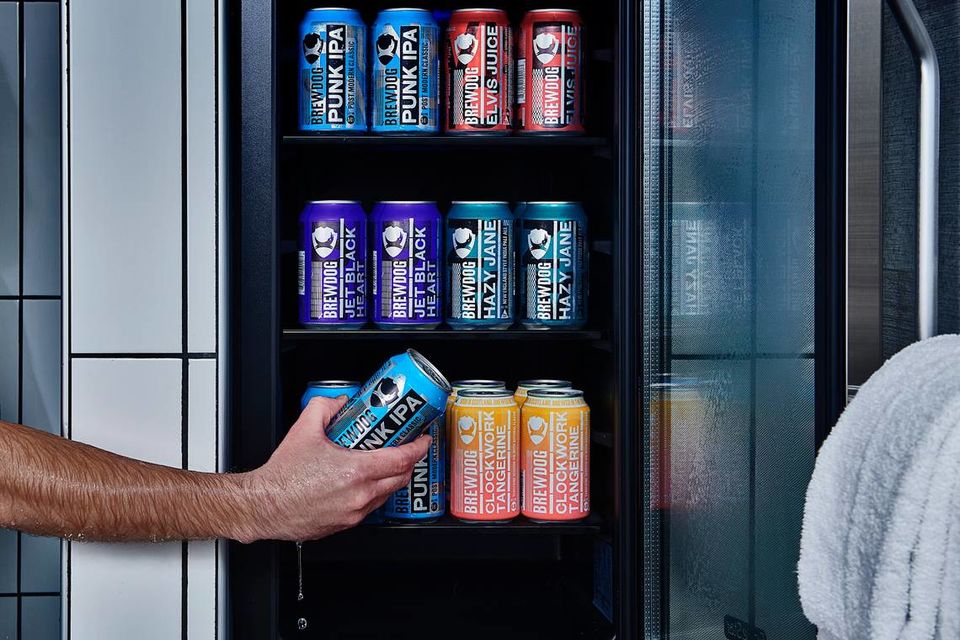 Let's hear it from BrewDog co-founder James Watt:
"From welcome pints of Punk IPA and malt massages to brewery views and shower beers, this will be the world's first and only fully-immersive craft beer experience from check in to check out.
The DogHouse is our gift to the passionate and dedicated army of beer fans that have supported us every step of the way. We are nothing without our community and this hotel celebrates that."
Accommodation & Amenities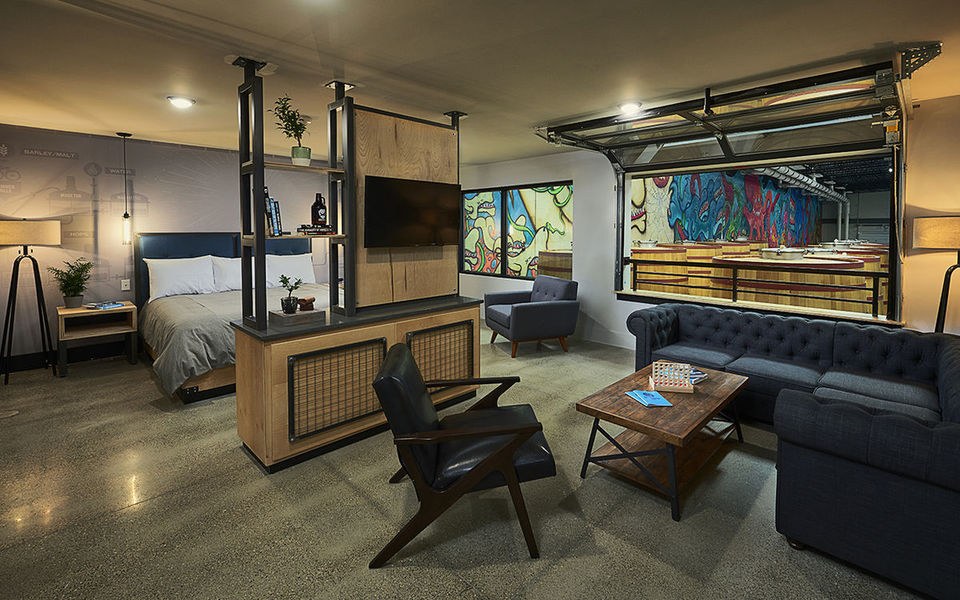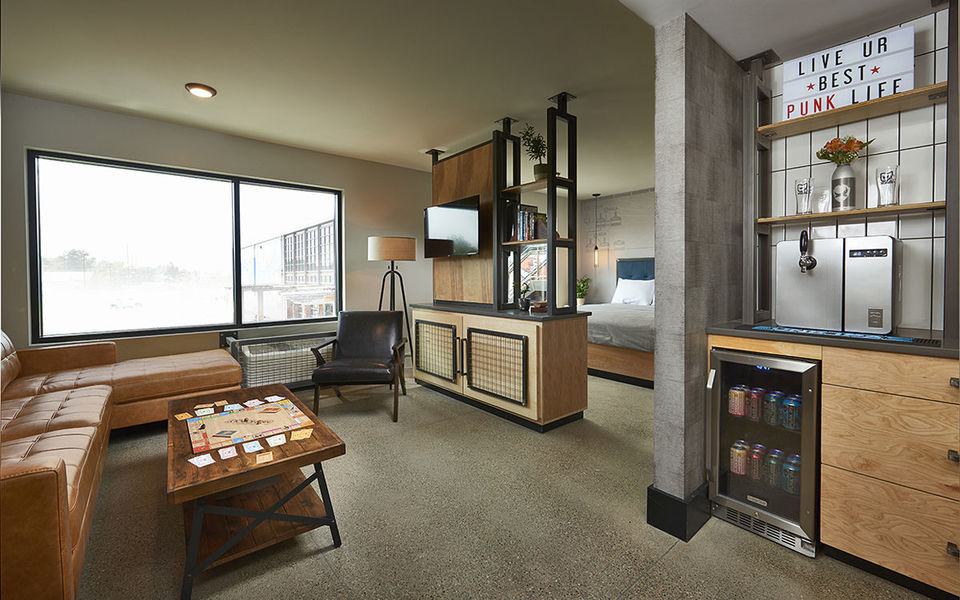 The DogHouse has 32 well-furnished and tastefully designed rooms out of which four rooms are pet friendly with an on-site dog park adjacent to the hotel. Most of the suits overlook the brewing facility and workers below.
The one-of-its-kind hotel also features large common areas, ping pong tables, a front patio to relax, a media room and state-of-the-art fitness center.
The hotel is truly a beer lover's paradise as even the personal products are beer-themed including a line of hop-infused soaps.
A Museum To Amuse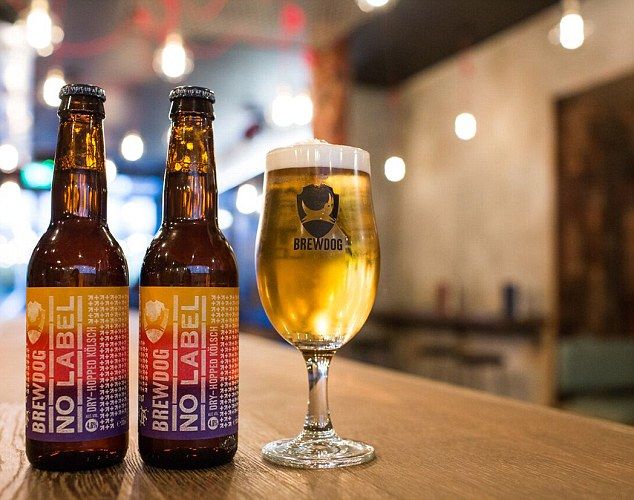 While the hotel is itself a big gift, BrewDog has also opened a beer museum to amuse the guests. The museum allows visitors to explore the history of craft beer and also gives a hands-on experience showcasing the beer-making process.
Cost
Overnight rates start at ₹11,303 ($162) per night.
Hurrah & Hurry!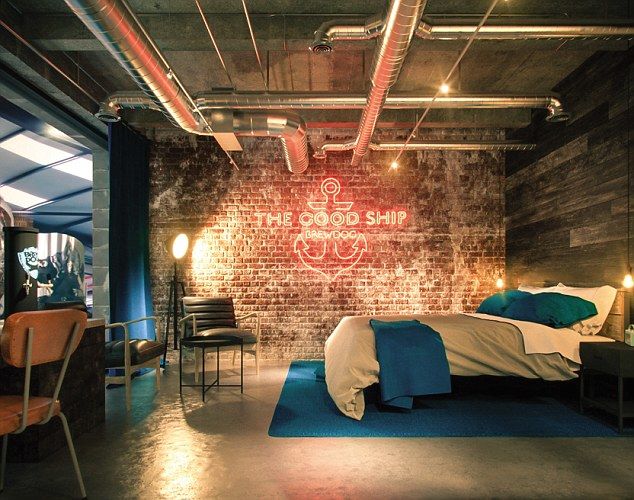 The droolworthy hotel is opening on August 27 so get your rooms booked before your beer buddies from the rest of the world jampack the hotel. For more details and bookings head to their website.
Share the most memorable travel experiences with Tripoto community here.
When in a mood to laze around and relax, watch some exciting travel videos on Tripoto's YouTube channel.
All images courtesy: BrewDog