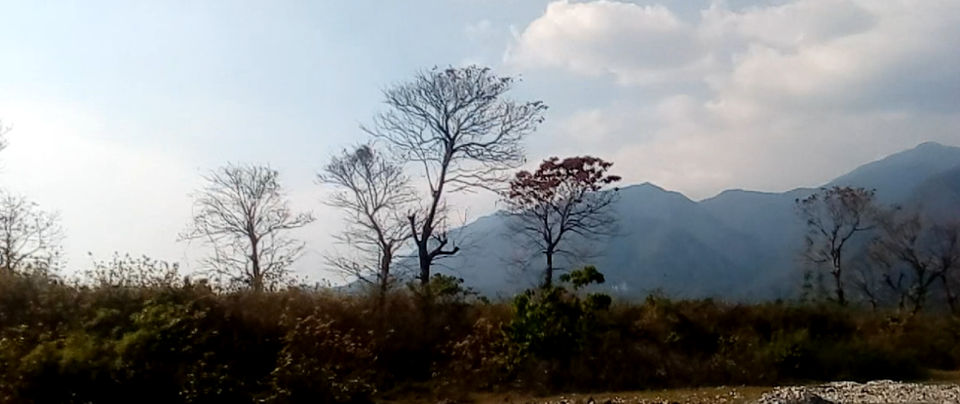 The rich biodiversity of my hometown never fails to amaze me. Exquisite varieties of flora and fauna make Cooch Behar appealing. A lot of places rich in flora are nestled near Cooch Behar. A few kilometres of drive and you will find yourself in the lap of lush greenery. So, whenever I visit my hometown, I wonder which new place can be explored this time. My latest weekend trip was a road trip, and our main destination was Hatipota; however, we ended up touching Jainti Hills, too.
Saturday Bliss
It was a Saturday afternoon in the month of March. The weather was pleasant. We started after having brunch. We took the Tufanganj road, and after crossing locations like Maruganj (known for brick klins), Tufanganj, Bhatibari, Samuktala, finally we reached the spot that would mark the end of our journey. But before I write about my Hatipota experience, let me share an interesting tale about the horse that caught my attention.
The horse that caught my attention
One of the best parts of travel is you come across so many interesting things during your journey. Since childhood, I have been hearing about ghanir shorsher tel viz., pure and refined mustard oil. This mustard oil is very popular among Bengalis for its health benefits. On route, my uncle got down to buy the same from a shop. I noticed a small store in front of which a horse was moving around something continuously in a slow motion. I got down and followed my uncle, and I was pleasantly surprised to see how this oil is being made. They keep the mustard in a container and the horse keeps on moving around it, and through this process, the mustard gets crushed. I don't know how to exactly explain the technical part of it so I clicked a photo. Hope this helps. Check the photo below: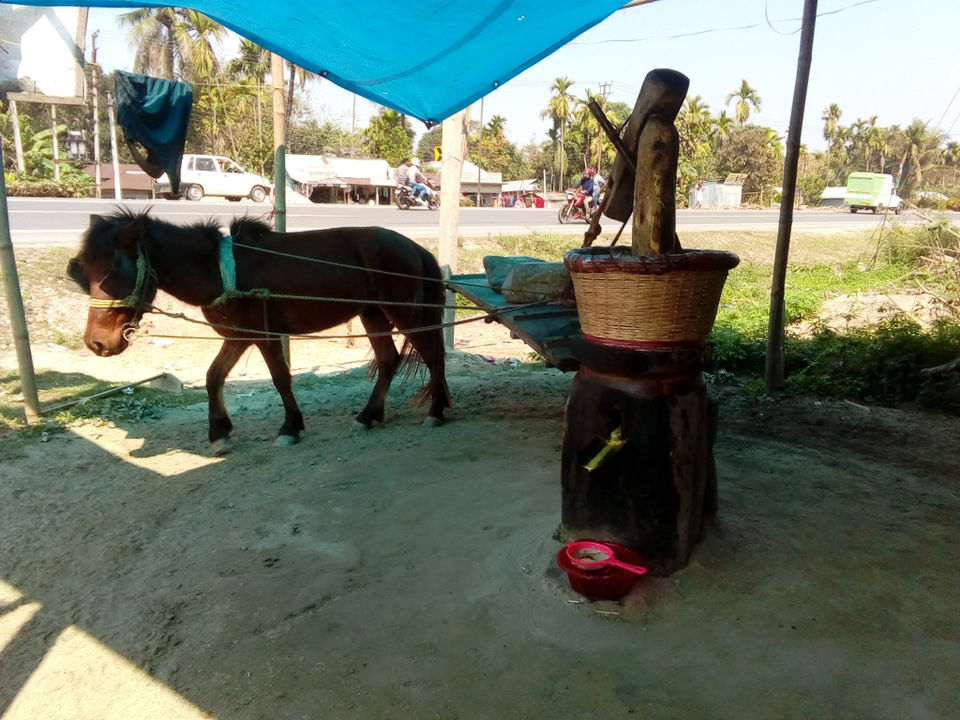 Hatipota: Greenery all around
The drive was beautiful as the road's condition was pretty good. As we were nearing Hatipota, we were beaming with happiness, because all we could see on both sides of the road were lush green forests. Hatipota is surrounded by jungle and tea gardens. Trips amidst such natural beauty are the best way to treat our soul and eyes, giving them the much-needed break from our busy city life.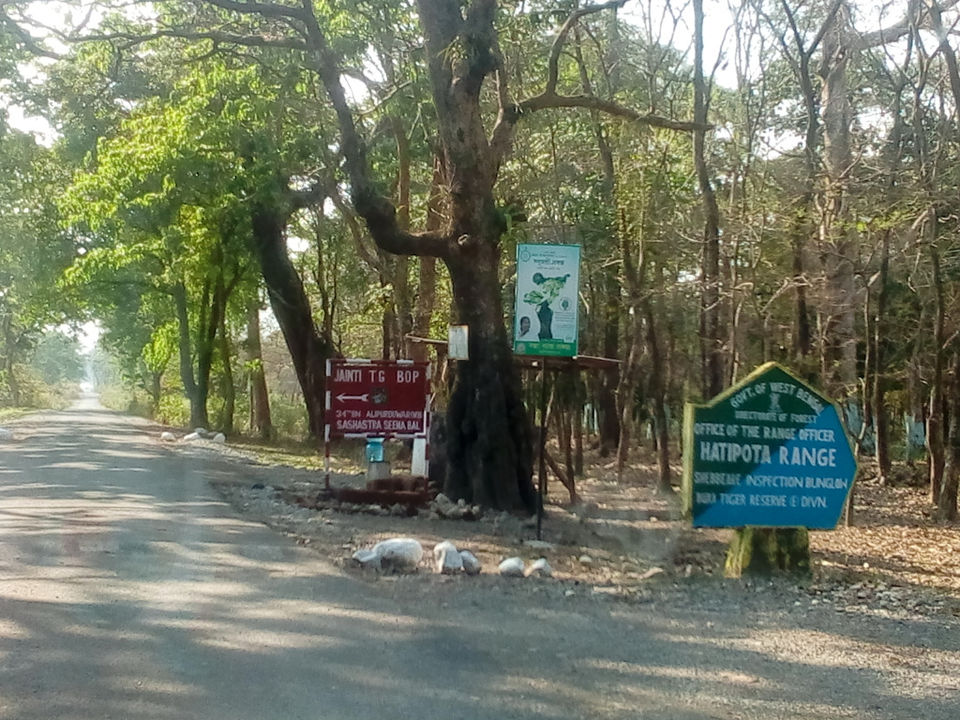 Jainti Hills – an offbeat travel spot
As the sun was still in full bloom, we wanted to drive further ahead. As we drove a few kilometres forward we could spot a beautiful glimpse of hills. The glimpse instantly brought a big smile to our faces. The view was peaceful and soothing. The hills sat patiently, while the fluffy white cotton balls were playing around in the sky.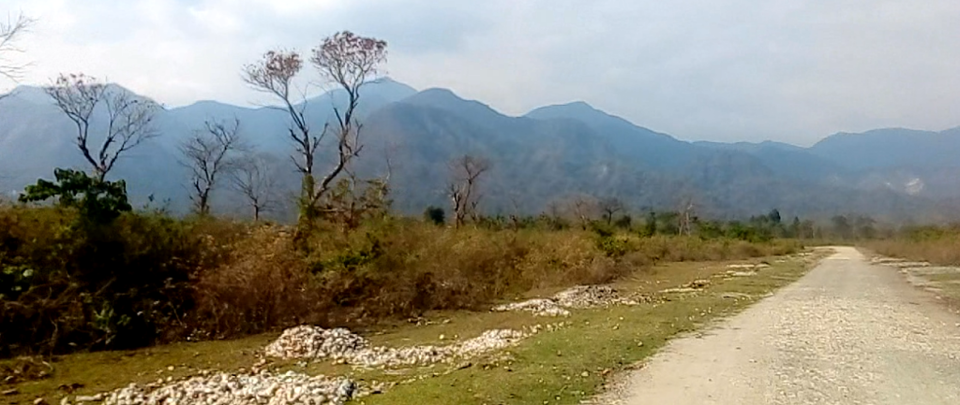 Soon we reached a three-way intersection. We paused for a while and soaked in the scenic beauty. We then took the Phashkhawa road; and finally after driving for a few kilometres we reached the Jainti Hills. A while back, we were praising the smooth road, and now the road lying in front of us made us sad. It was in a poor condition. However, the motivating factor was we also saw some workers, and it gave us the impression that the kutcha road will be converted into pucca roads. Happy news for future travellers indeed!
The Temple
Jainti Hills is not a typical tourist destination and we had little idea about the place. We came across one ice cream seller who told us about a Shiva temple. It was quite a task to find the temple. We entered a small lane and found ourselves in front of a tiny school; they call it a khichdi school. Life seemed a bit slow and difficult here. There were two ladies who just returned from their field work, while another one was returning with a bucket of water on her head. One of them guided us, and finally, we found what we were looking for, but it was no less than a treasure hunt.
The temple stood beautifully in front of the hills. We spent some time at the Shiva temple and clicked a few pictures. It was a nice experience.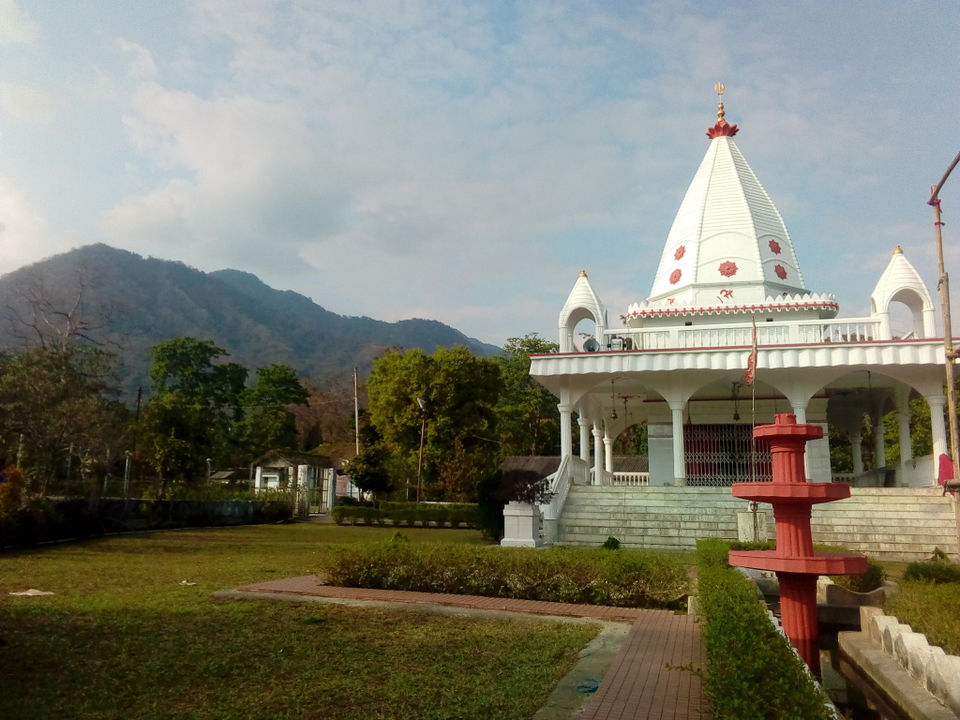 I visited Jayanti Hills before, but it was on the other side of it. A local told us the difference also lies in their spellings; one is spelled as Jayanti, while the other one is spelled as Jainti.
The last stop
We returned to the Y intersection. Once back to the same spot, we moved towards Turturi Tea Estate, and the lovely lush greenery made us happy once again. However, after a certain point one can't go further because that's a restricted area.
It was finally time to end the journey. We wrapped up the trip by gorging on some delicious food at a dhaba on Shamuktola Road. No matter what, dhaba food always tastes delicious.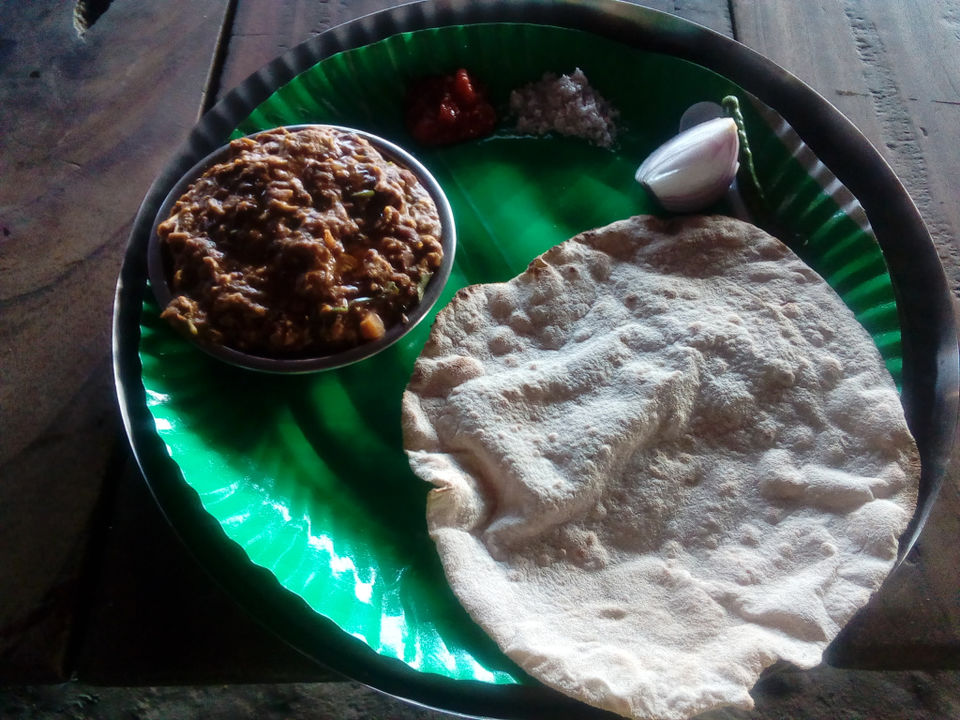 We returned home with some interesting memories.
Some tips:
Although beautiful, this spot is not a typical tourist spot. Transportation is an issue. So, travelling by personal or a rented car is advisable.
Don't expect luxurious food corners or hotels.
Hatipota has some decent food stations. You can buy snacks from there.
Carry drinking water.