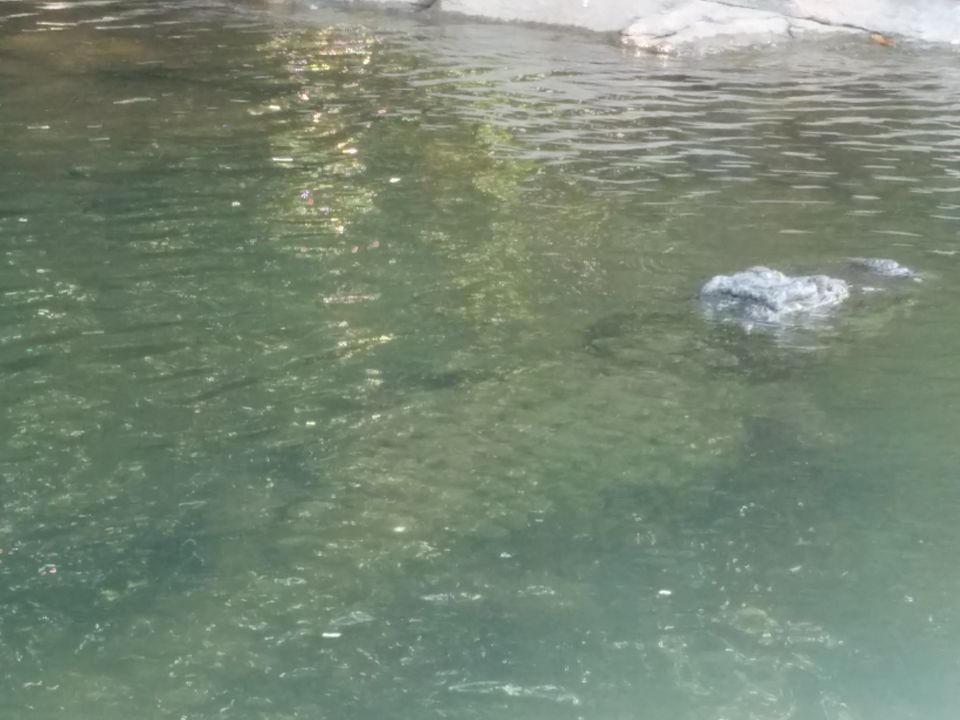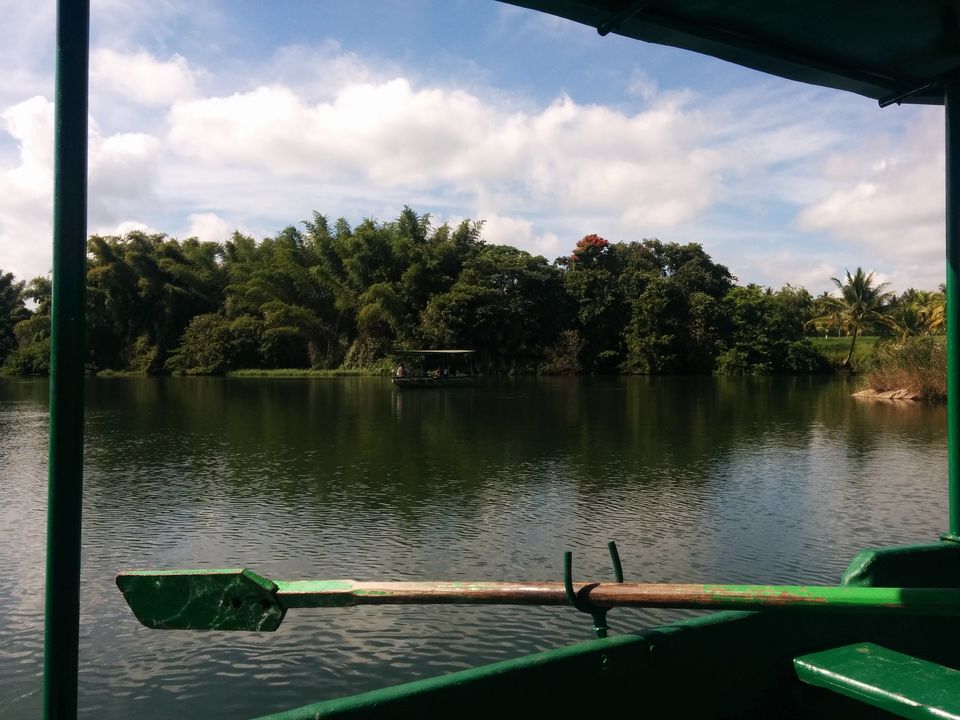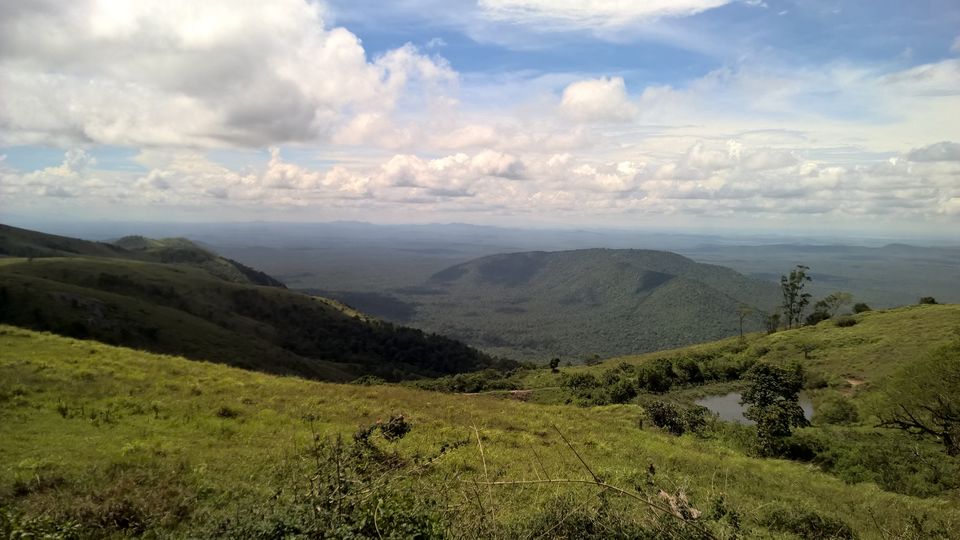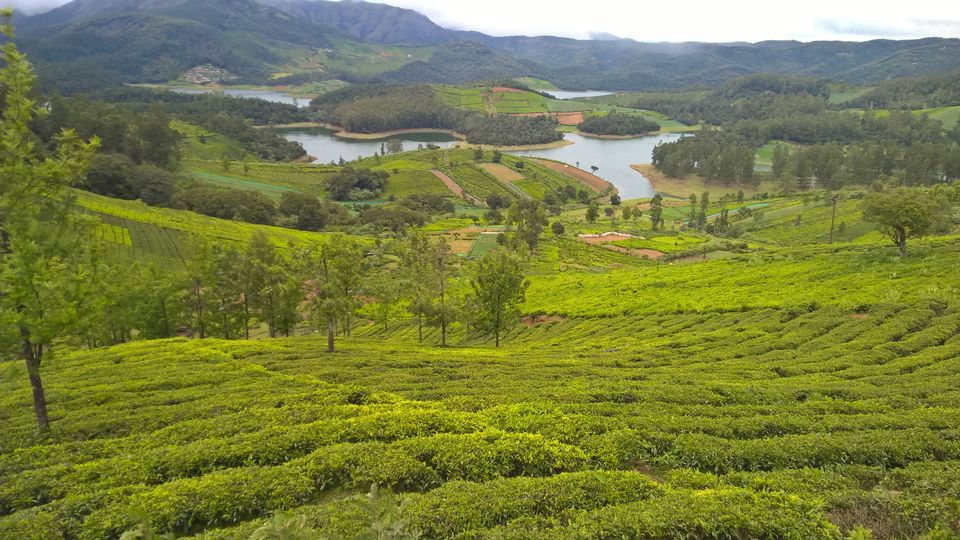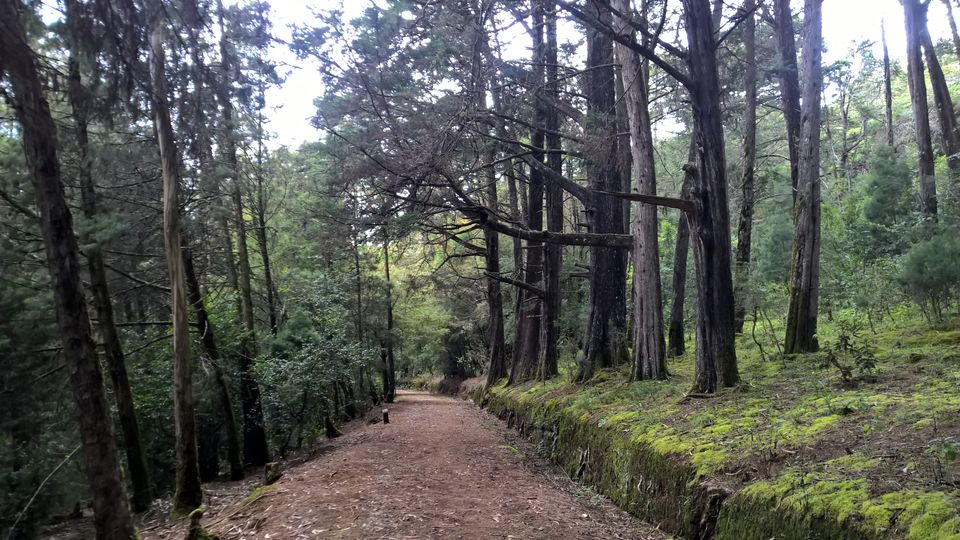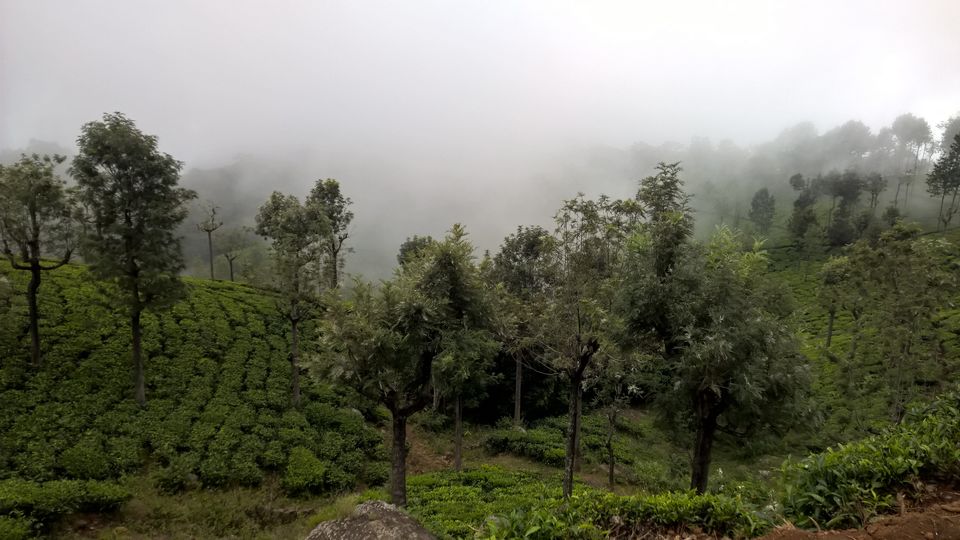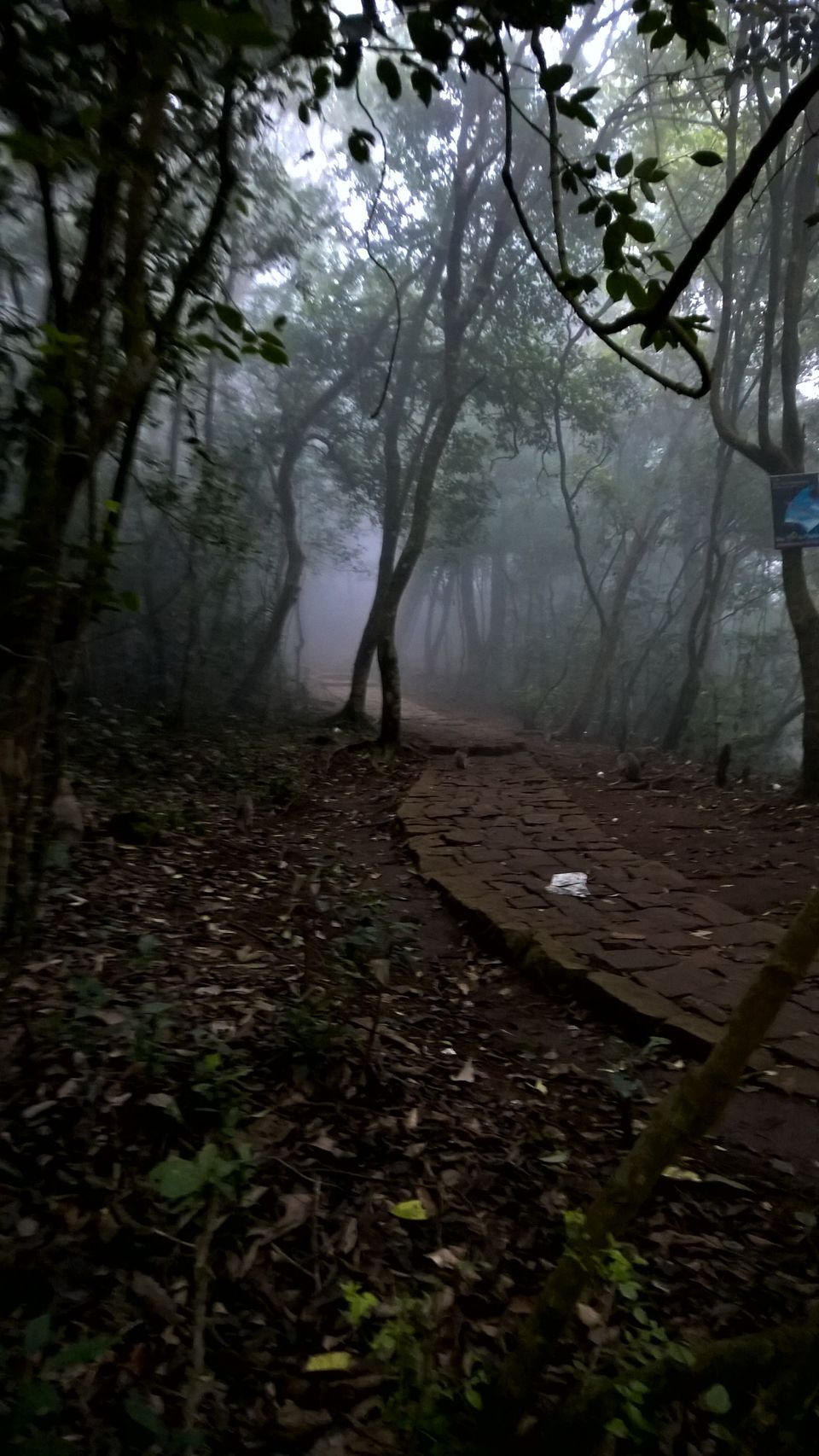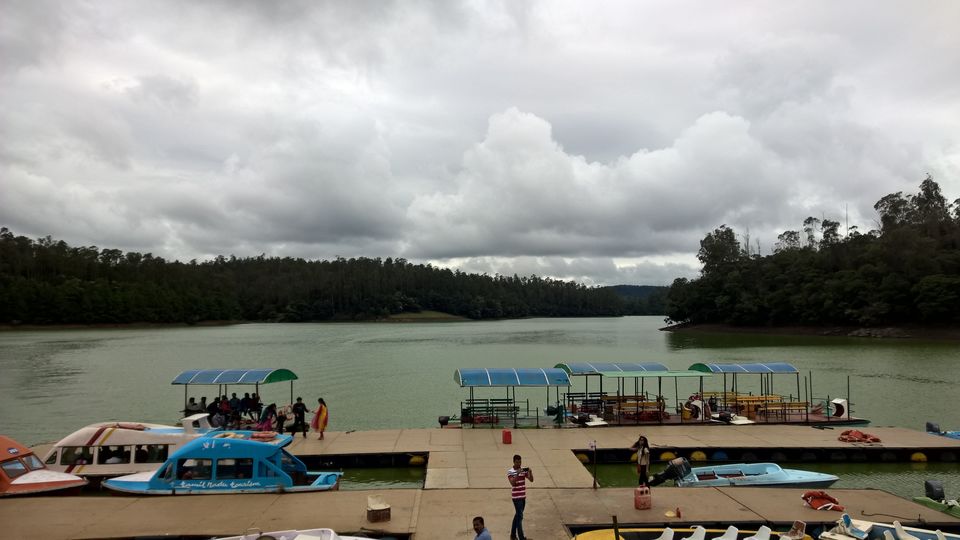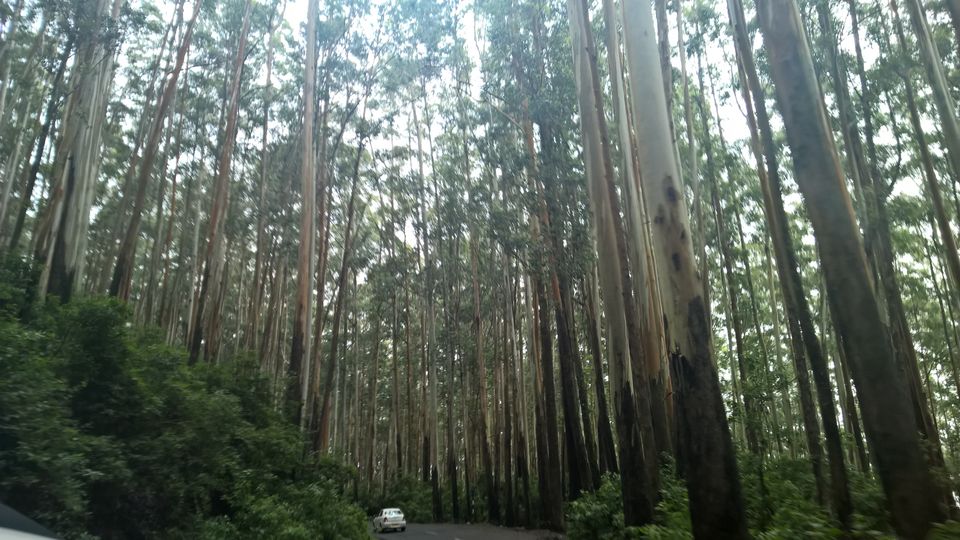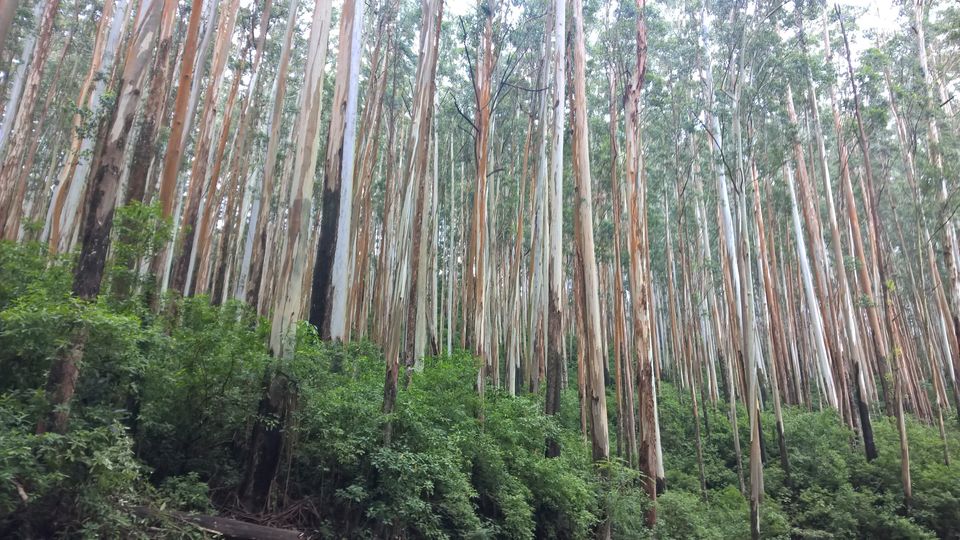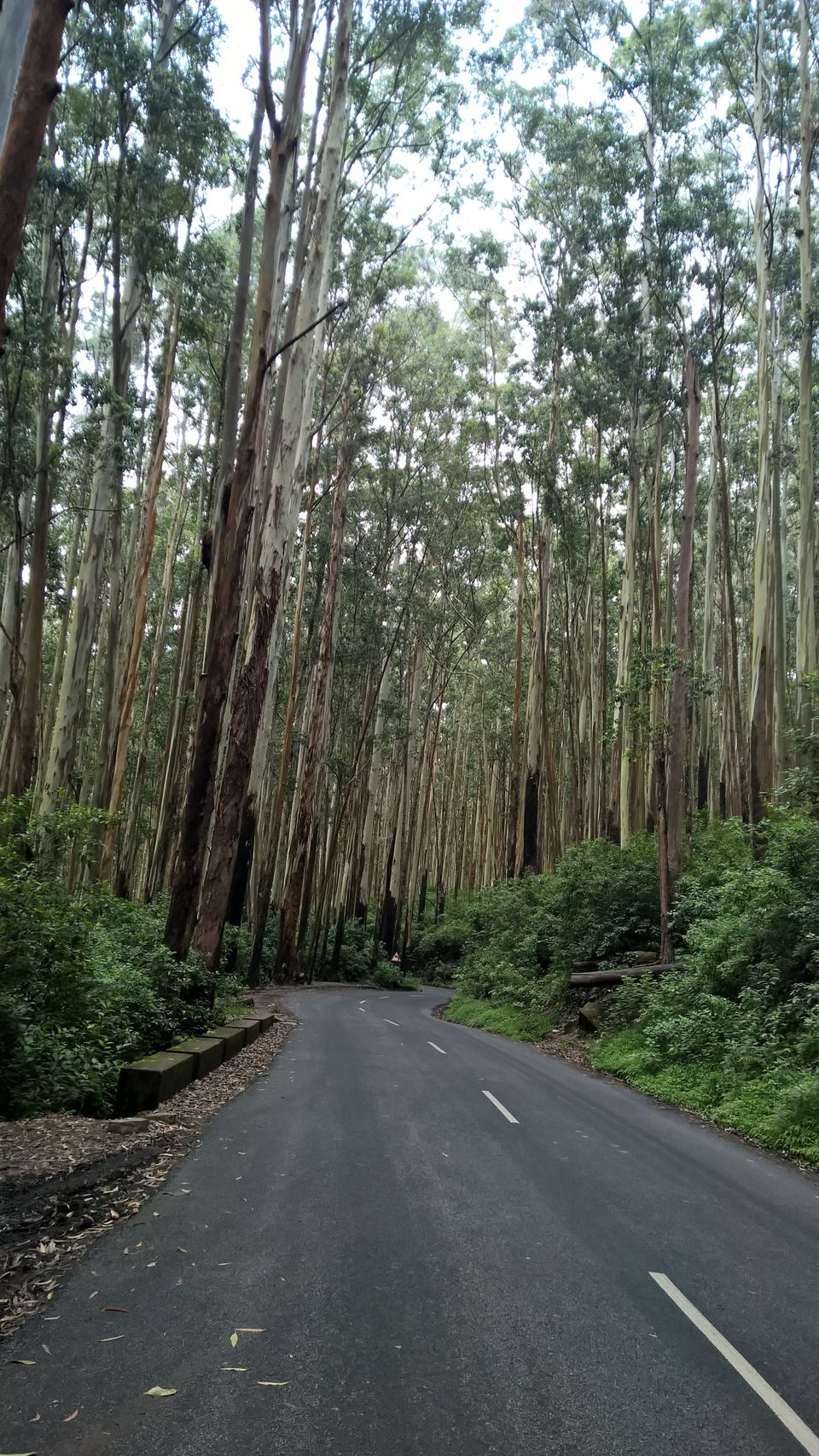 A long weekend road trip to Nilgiris hills!
We were a group of 5 people. Gandhi Jayanti fell on a Friday this year. Took a day off on Monday and 4 days were enough to comfortably cover up Ooty and Coonoor. We drove off from Bangalore at around 6 AM on Friday.
Day 1:
On starting off early from Bangalore, you generally don't find any traffic while leaving the city. Our 1st stop was at Upsouth restaurant for breakfast which is located on Bangalore-Mysore Highway. It was packed even at early morning hours since lot of people were headed for different touristy destinations because of long weekend. Food was good especially the Paddus.
Our 2nd stop was at Ranganathittu Bird Sanctuary on the way to Ooty. It's a very small park with a lake full of crocodiles! Entry ticket costs Rs. 30/person. We took a boat ride in lake and the rower-cum-guide showed us different migrant birds in the park. Boat ride costed appox. Rs 800 for 5 of us. Shared boat rides are also offered which are bit cheaper. More than birds I liked this place for adventure of cruising in a lake full of big crocodiles!
Our 3rd stop was at Himavad Gopalaswamy Betta Temple. Located at around 70-80 kms from Mysore on the way to Bandipur National Park, this temple is dedicated to Lord Krishna. Just before entering the Park, one has to take a right turn to reach the highest peak in the Bandipur National Park where this temple is located. A bumpy motor able road through forest takes you up to the hill. A minimal entry fee is collected at forest department checkpost located at the foothill. Food materials are not permitted to be taken along. But this is applicable only if they spot them in your car. We had to deposit them at the checkpost and collected on our way back. Well, the whole purpose is to prevent tourists from littering! Entire path till hill top offers breathtaking views of Bandipur forest and at the top it is even more picturesque. It's a must visit!
After a drive through Bandipur and Madhumalai which offered enticing views of forests all through the journey, we halted at CCD just before entering Ghat roads to Ooty for our supper. Beyond this you won't find any place to eat until you reach Ooty. By 5-6 PM we arrived at our hotel, Sterling Elk hill Resort. Its tariff is in medium range. Their rooms and location are good but food is pathetic and service is average! Ooty has this misty weather and luscious green tea estates which attracts tourists!
Day 2:
Next morning it was raining and there was fog all over. It was simply mesmerizing. We hardly did any research on things to do in Ooty before leaving. So, we checked with the traveling guide at the hotel and we were told to leave for Emerald, Avalanche and Upper Bhavani lakes. All 3 of them are located on the same route. I have heard these are 'must see' places in Ooty. It is approx. 25 KM away from Ooty. Apparently, private cars can go only till forest gates beyond which Bhavani lake is located. For entering the forest, one either needs to take prior permission from forest department office in Ooty itself in case you plan to travel in your own car or you can park your car at the forest gate and take a ride on buses/jeeps operated by forest department. There are only a few slots during which these buses/jeep will take you inside. First one is at 9 AM and last one at 12 PM I guess. The whole trip takes around 2.5 hours. So, our guide suggested to take the last one. But unfortunately, we couldn't even reach emerald or Avalanche lakes because of heavy traffic on that route. Tourists returning from these attractions advised not to move ahead since lakes were densely crowded and long queues were there for entering into Upper Bhawani. Therefore, it's highly recommended to leave at early morning and catch the 1st bus which leaves around 9 AM. Well, there was another beautiful lake on the way. We spent some time there and left for Ooty.
After this we went for forest trail at Fern Hill forest. This is also maintained by Forest department. It's not a commercialized place therefore there was hardly any crowd. It is located near to Sterling Fern hill resort. Forest officer told us it's hardly 1.5 KM walk but as we entered, neither we could see any one carved out path nor there were any direction sign boards! So we kept walking, taking routes based on our gut feeling until we encountered a dead end! Then we decided to trace our feet back. Finally we were out of the jungle. It was truly a unique and adventurous experience.
Now it was time to hog on some good food after having pathetic breakfast at our hotel. So, we directly headed to Nahar singh's Sidewalk Café. This place is very famous for its wood fire thin crust pizzas. It was even covered in 'Highway on my plate' show aired on NDTV Good Times. But more than their pizzas I liked Pastas and their roasted garlic breads!
Next we did very clichéd thing in Ooty i.e. boating in Ooty lake. You can easily skip it if you wish to. It is highly crowded on weekends and not even beautiful.
Day 3:
Next most hyped thing to do in Ooty is Heritage Nilgiri train ride till Coonoor. Previous night our hotel manager told us to reach railway station by 8 AM to buy ticket for train which leaves around 9:15 AM. Again because of weekend we came across long queues! And even after slogging in that queue for more than an hour we couldn't get tickets! Apparently, only 30-35 tickets are being sold on the counter. Rest are already booked in advance through IRCTC online portal! Next train would leave around 12 PM but we decided not to waste time in waiting for it and hence left for Coonoor in our car.
Before leaving for Coonoor we had our breakfast at Nahar Singh's south Indian Restaurant. Believe me it is probably the best place to have awesome South Indian breakfast. Simply loved their Sambar and onion Uttapam.
And we were off to Coonoor by road. Route is extremely scenic, full of beautiful views of lakes, lush green forests and vast tea plantations. Our 1st stop was at Sim's Garden. It is a big nicely maintained park with lots of greenery around. It is an ideal place for nice stroll. But still I feel one can skip it if lacking time. 2nd stop was Dolphin Nose. Its big protruding rock which apparently offers stunning views of Nilgiri forests. Well, we couldn't see much of them since it was too misty that day. More than the destination I liked the route taken to reach this point which offered even more stunning views. Next was lamb rock. This one too had some viewpoints like shooting and suicide point. Again it was the journey to lamb rock which was more spell bounding! A little tar road through thick forest and under the shadows of dense canopies of trees leads to lamb rock. Another best thing about this place was a forest trails from suicide point till entry gate. Though it's a short trail but a good walk amongst nature.
Next we had lunch at king's cliff restaurant in Coonoor. Food was good and so was the ambiance of this place. Soon after having our food we head back to Ooty. For dinner, we thought of trying Taj Savoy after reading lot of good reviews on Trip Advisor. This place has British Bungalows where guest are made to stay. A very good property indeed. Restaurant also had old heritage warmth in its ambience. Food was simply delicious. We had North Indian cuisine followed by a little stroll in their property !
Day 4:
Left our hotel around 10 AM and Ooty around 11 AM after having breakfast. We took different route this time to cover up Pykara lake on the way. There is Pykara waterfall as well nearby but we skipped it since we were told that there wasn't much water in it. I found this lake much better than Ooty lake for boating. Only motor boats are allowed and no pedal ones. It's a huge lake surrounded by forest hills. Unlike Ooty lake it's not crowded. We paid around Rs.500 for a speed boat ride and it's totally worth it. Calm and Serene Environment with cool breeze chilling your body!
I found this route to Bangalore more scenic, full of hair pins, tea estates, lined with tall Eucalyptus or Fern trees on both the sides of road! We were back to Bangalore by 7 PM.
I will definitely come back to Ooty with advance booking of Nilgiri train journey and also to cover up Emerald, Avalanche and Upper Bhawani lakes!