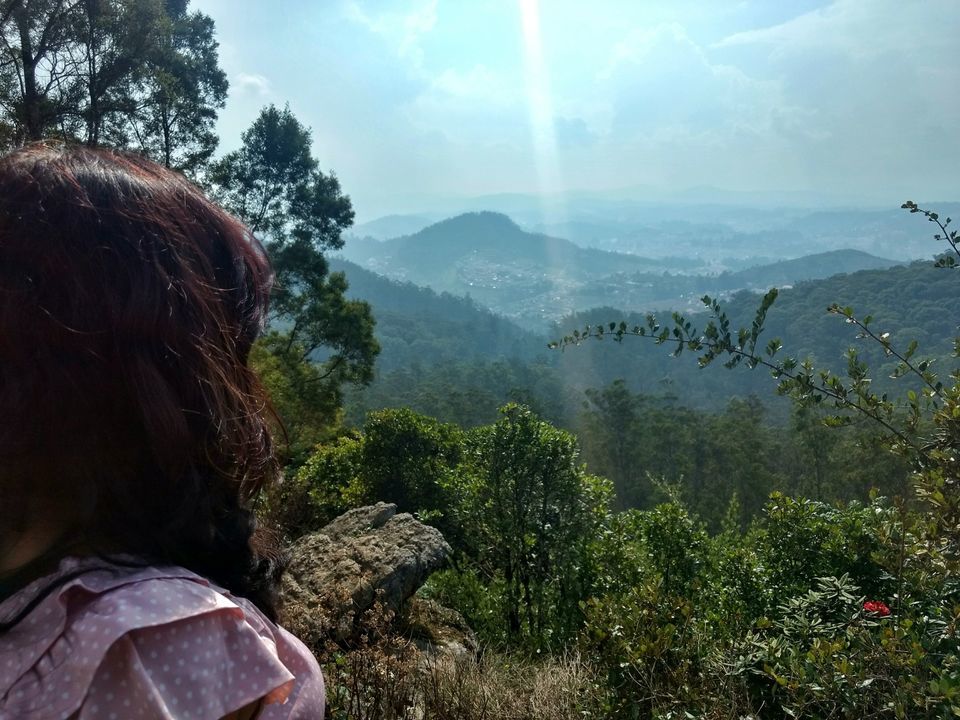 My first weekend in Bengaluru and it's pouring down hard! After scouring through Google for about half an hour and skimming through the top suggestions it algorithmically throws my way, I pick Ooty at random and book the bus tickets for the night!
The bus is unusually (or usually?) late but the weather Gods are bizarrely happy today. I watch a dark cloud canopy growing over the night, amidst a low rumble of thunder. I witness lightning bedazzle the sky. A cool breeze and light drizzle later, I am still waiting for the bus. Sigh! But I'm nevertheless feeling all cheery and pumped up. After an hour of fiddling around with whatever, the bus finally arrives and I trundle off to Ooty with an overjubilant smile! Dragging his grumpy one along.
I have never been to the South before, so as the bus goes coursing the lanes of Karnataka, all through to Tamil Nadu, I don't care to doze off for once, and rather keep peering out the window all night. By the time morning comes knocking on the stained glass, the signboards have changed, and I spot people in lungis and saris, and there are vast green farms flanking the roads and the sun overwhelming those green farms.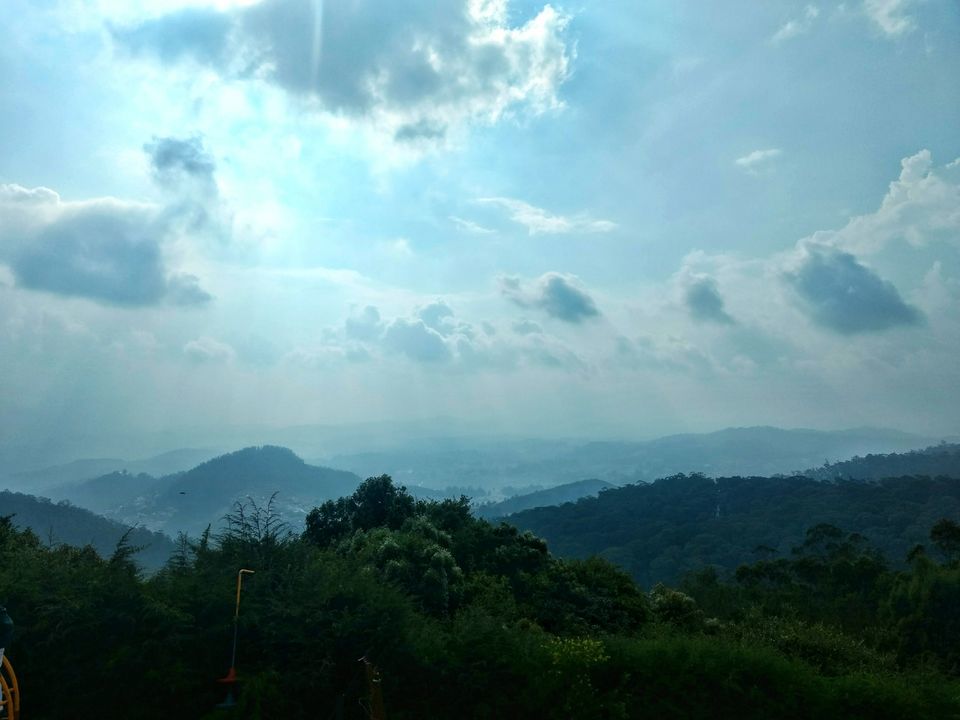 We stumble upon Iyengar's bakery while walking around, in the Commercial Street, on our way to the hotel. They offer the softest bread encasing thick layers of jam and cream within, and my tired, hungry soul washes everything down maniacally, with a hot cup of tea! A tangible piece of bliss when you have been hungry since dinner last night.
At the Hotel Eden, we come across a weirdly funny receptionist who keeps iterating "just 1 minute, just 1 minute" over and over but never seems to genuinely help us out with any of our needs. But it had been the cheapest last-minute gamble we had pounced upon (courtesy booking.com!), so we bear with it.
We are inside an autorickshaw, spiraling around the Nilgiris, on our way to the Doddabetta peak, crowned the highest in the Western Ghats.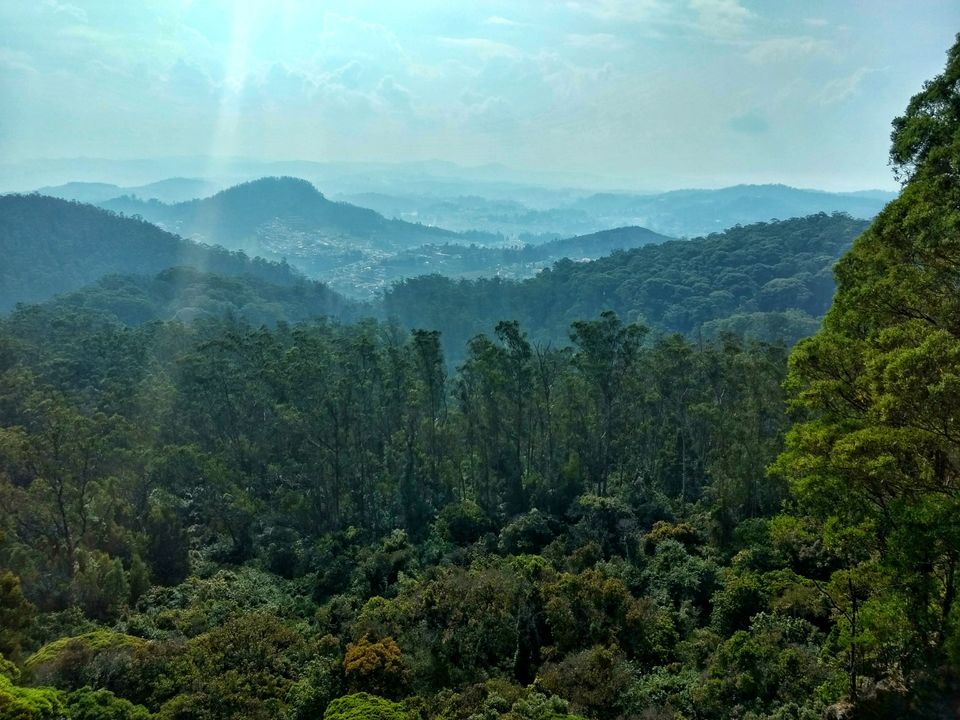 The path leading up to the summit is densely forested. Tall pine trees lie shrouded in mist. Clouds have embossed themselves over distant peaks, that are standing bathed in innumerable shades of blue.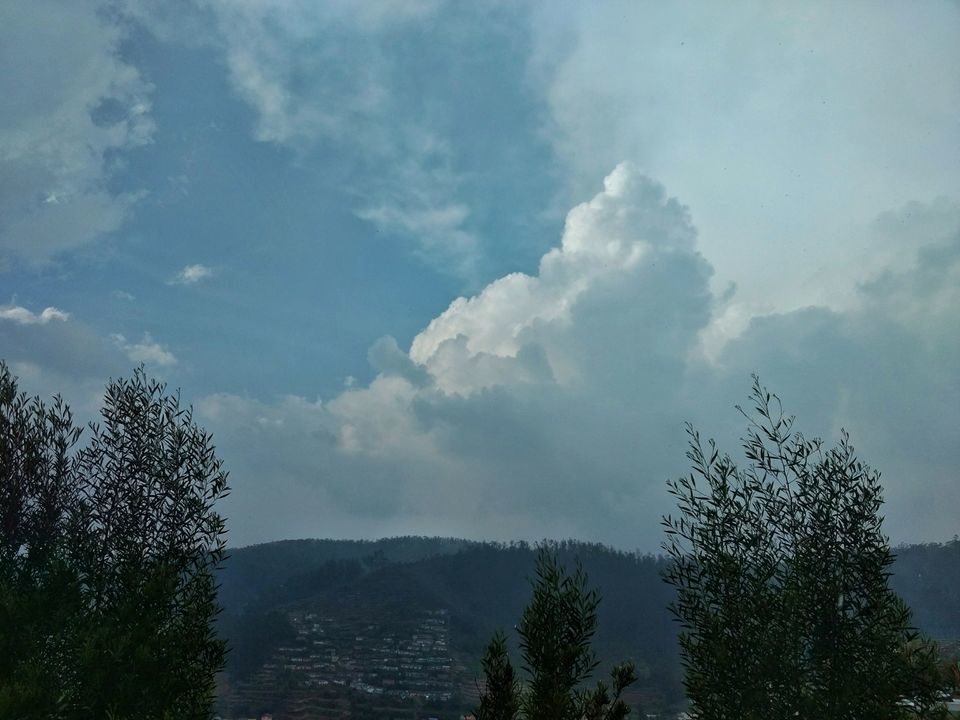 I come across rare flowers, blossoming at every other turn, spilling open into a cute, vibrant bunch of colors, gleefully juxtaposed against green that has invaded all the space around.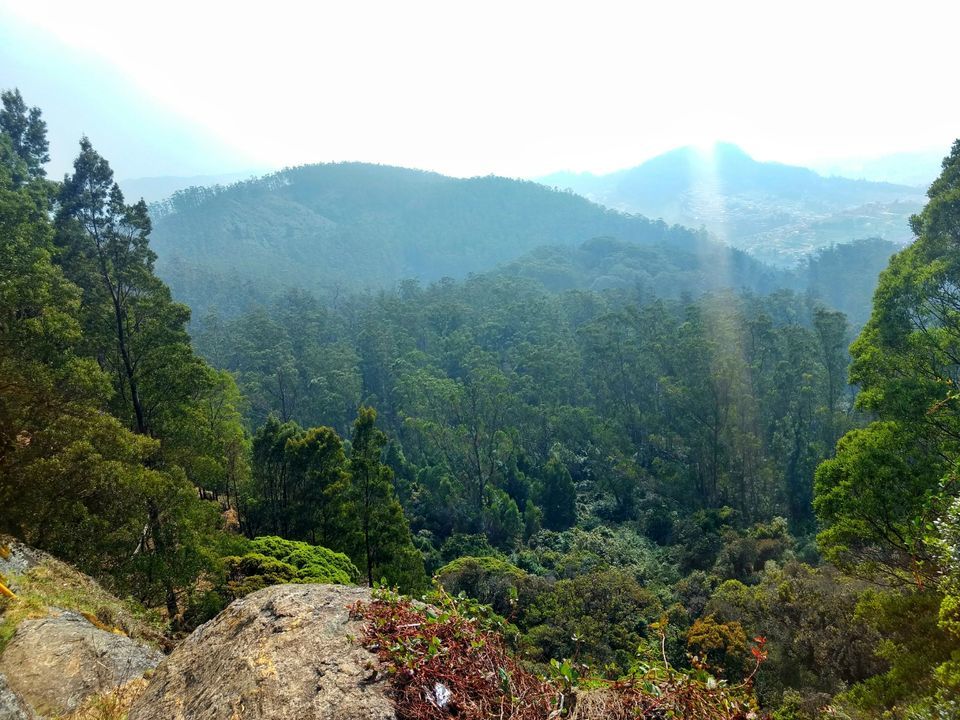 The fresh air breezing through the Nilgiris feels so enlivening, that I keep bobbing in and out of the autorickshaw, throughout our way uphill, to rest my feet at the edge of a cliff, feel my nerves come undone, and breathe. It feels magical. Unburdening magical.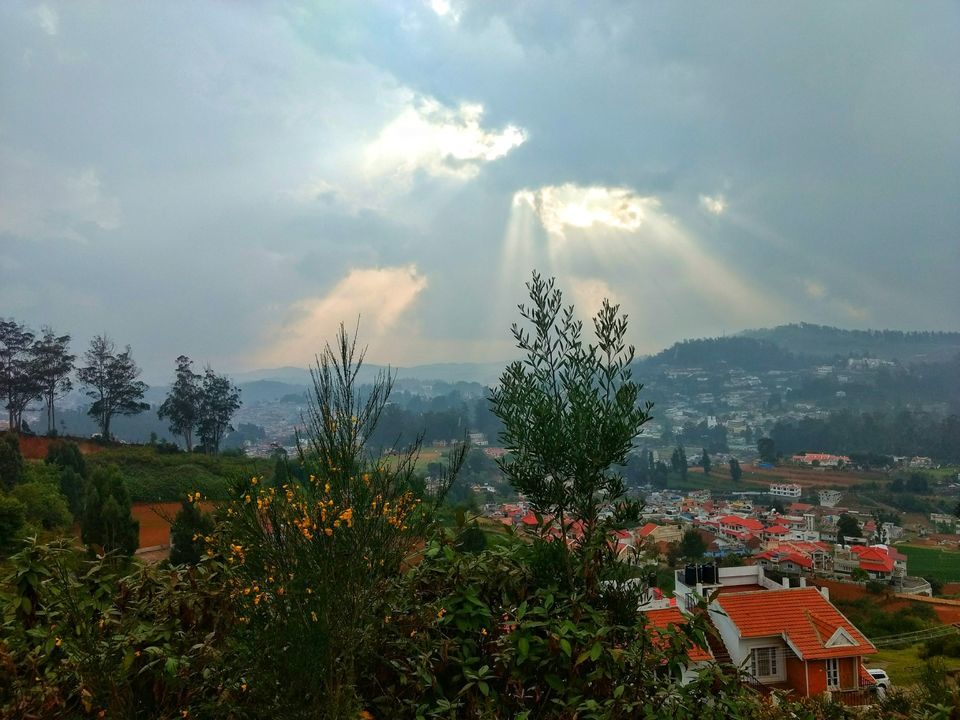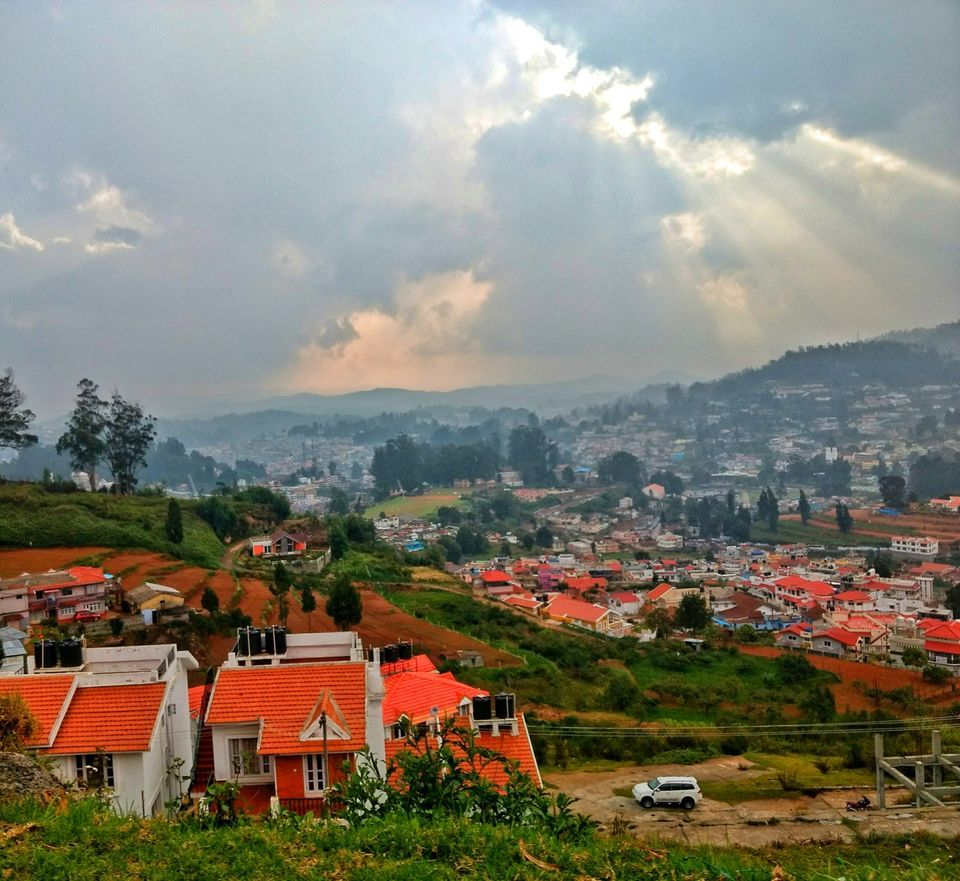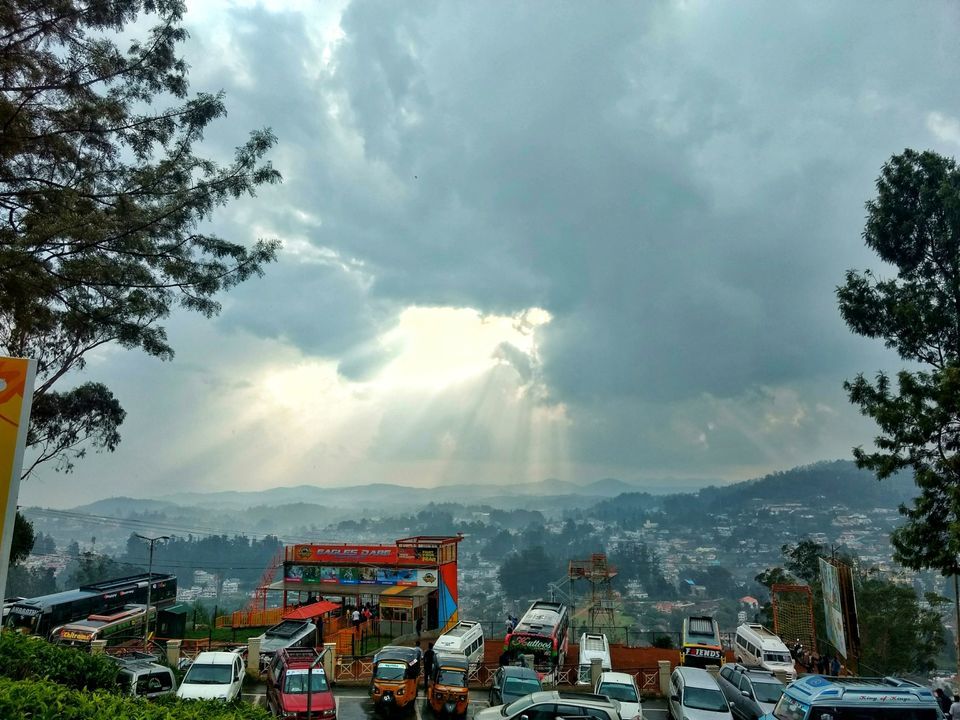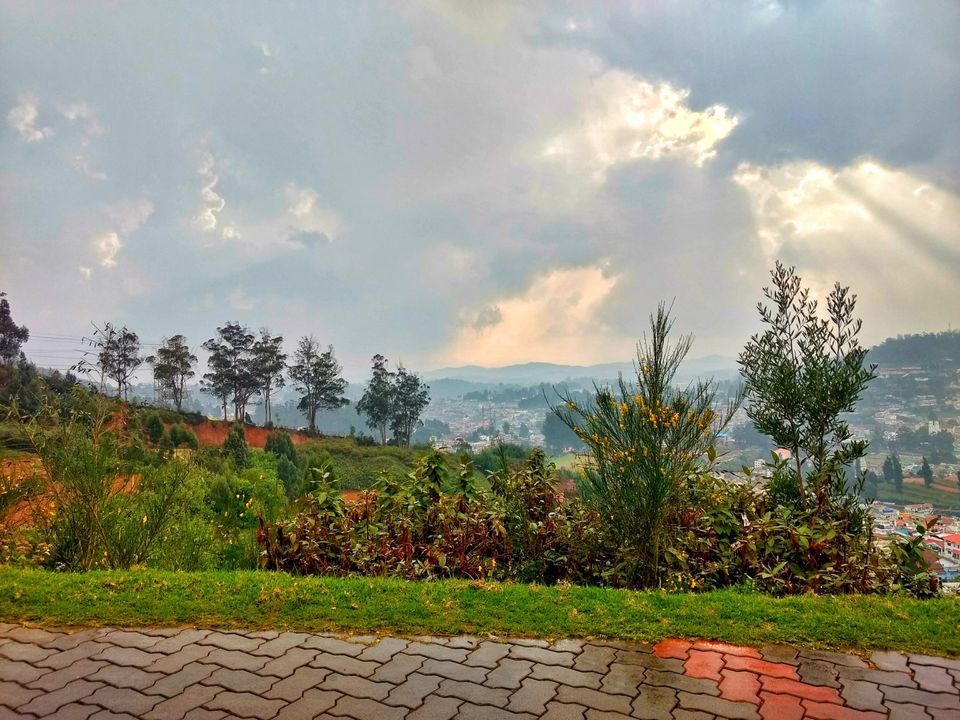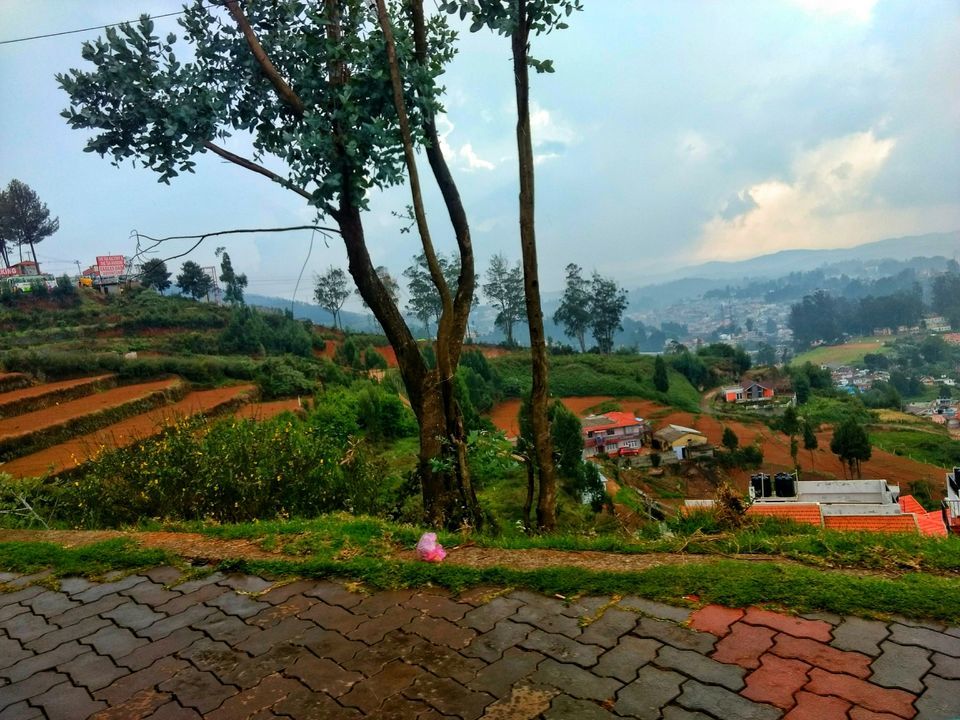 At the summit, there is a Telescope House that should supposedly enable everyone to catch stunning views of the valley but honestly, it doesn't serve its purpose. At all. So we stroll around, gaze at the sky ripping itself apart to allow the sun flood the wilderness, watch life unwrap itself in the valley as giant trees branch out, to make home for monkeys prancing on their edges, dangling from one, hopping on to the next, nestled careless and free and content in their impenetrable abode.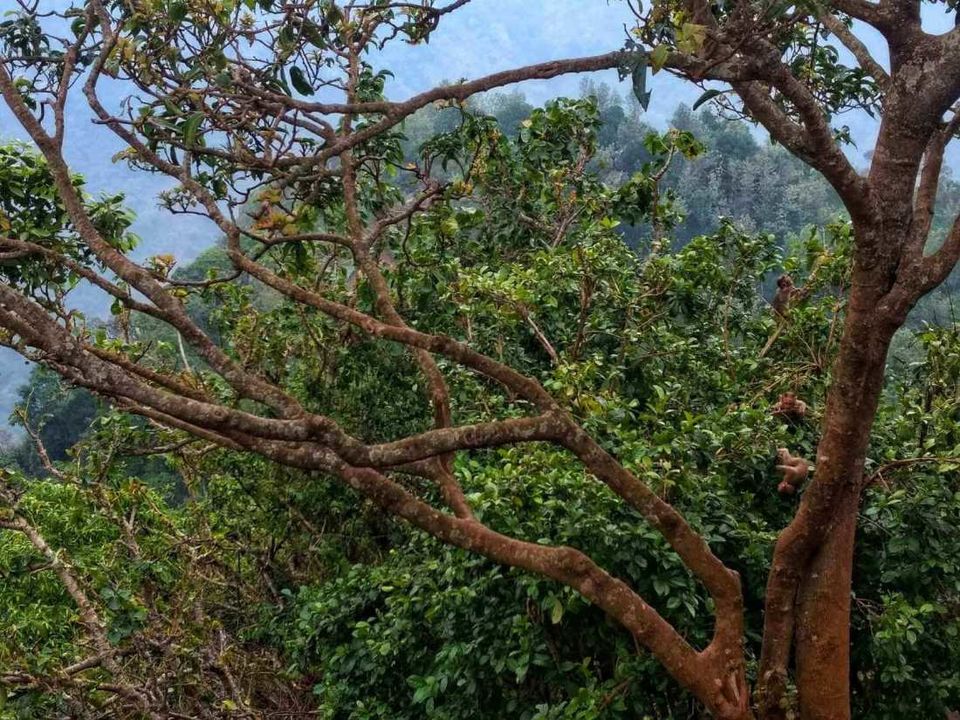 I see a tiny market nearby and excited, trail a bit down to reach for a cute rainbow-hair-prop and wear it over my head and try to pretend I am someone exotic until he says it is time to leave. Well..in my defense, it was fun! Ample fun. Okay, whatever.
Later in the night, weather takes a magical leap and we find clouds fogging our view, floating beside us and beneath our feet, sliding over and under the moon, and enveloping almost everything under their white haze.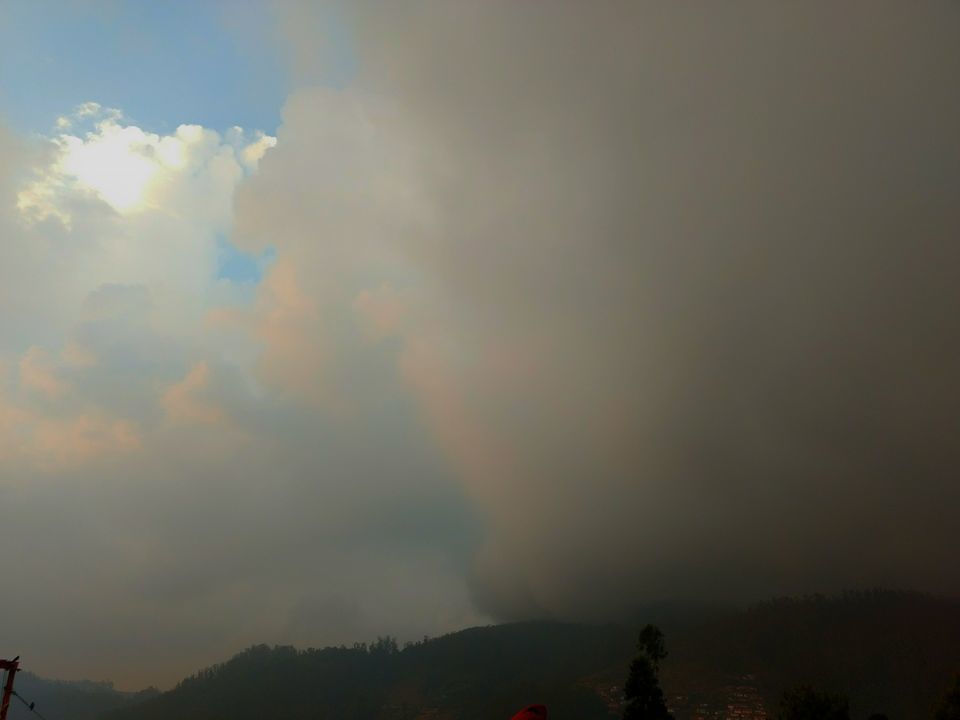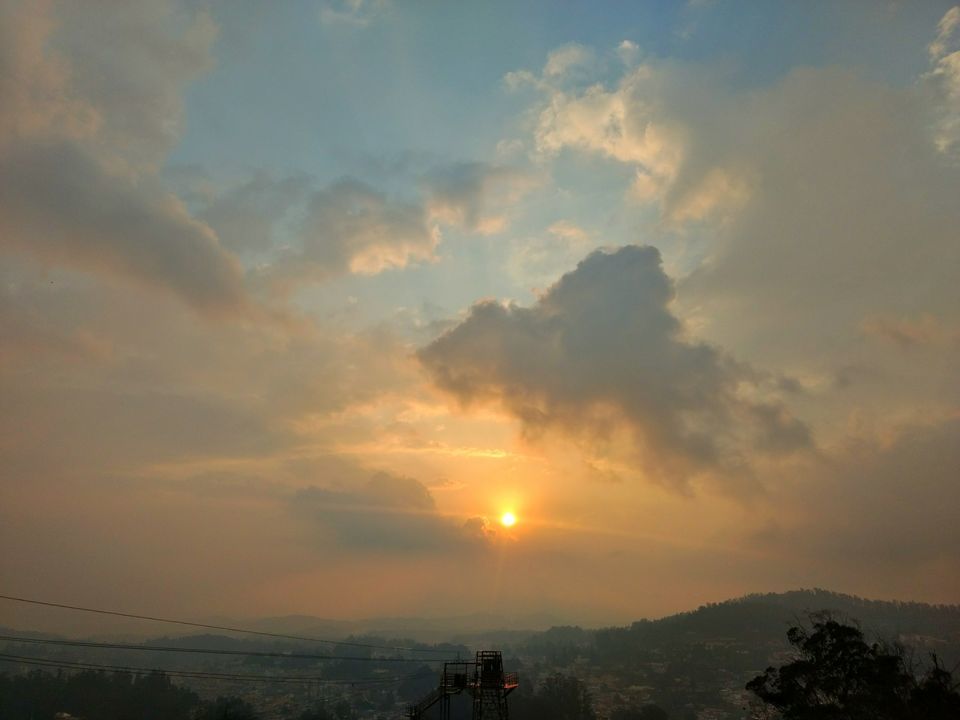 It feels damn weird but beautiful.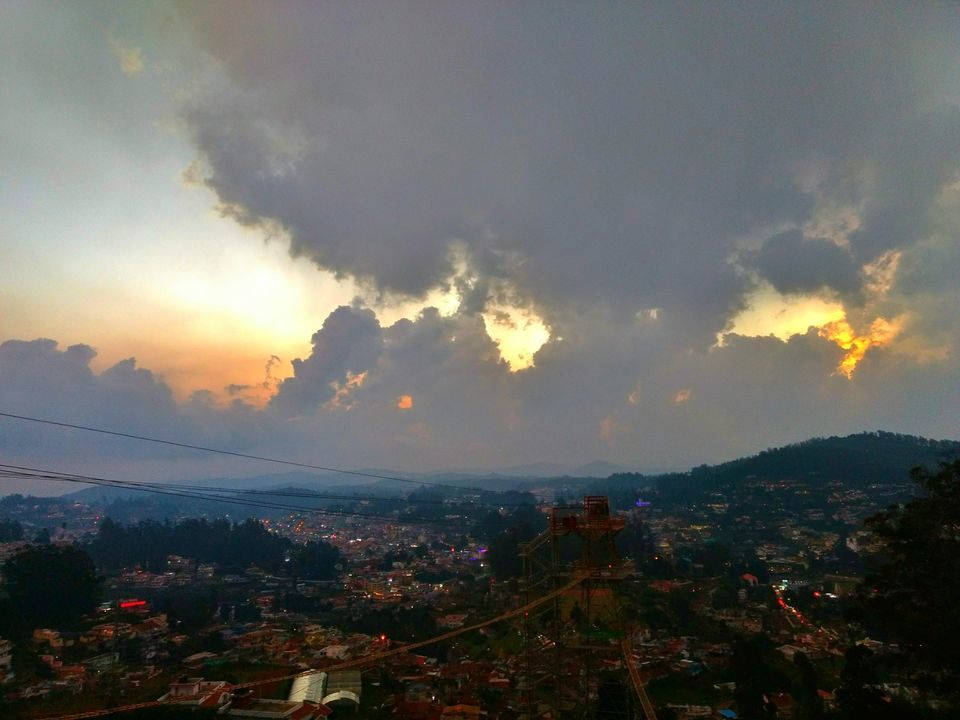 Back inside the hotel, I devour the handmade chocolates we bought from the Chocolate Factory, a few gorgeous hours ago.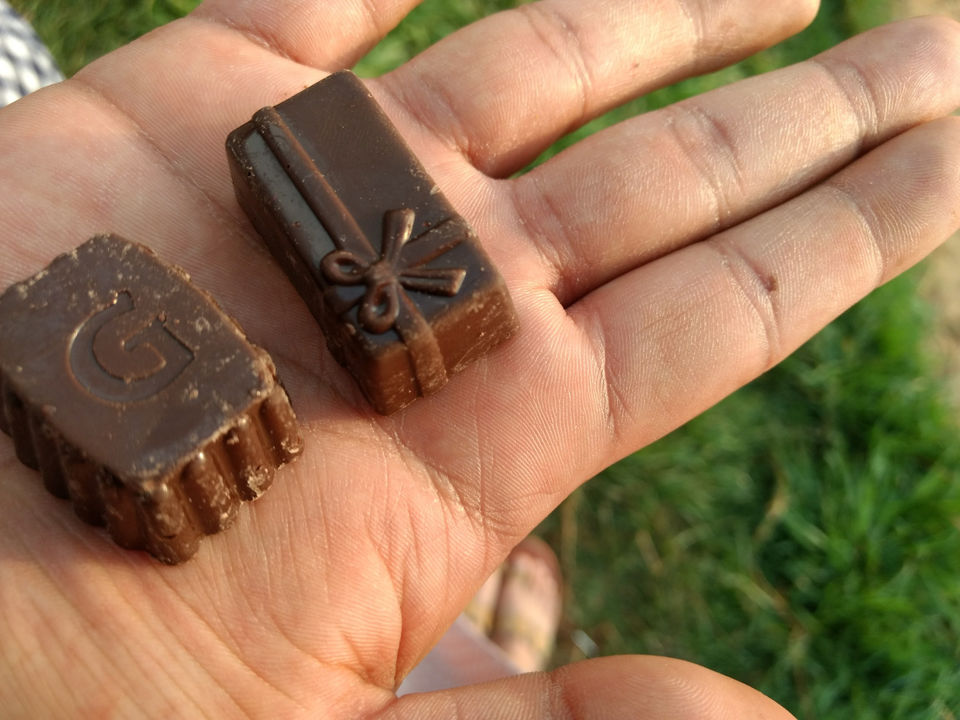 Tomorrow will be a happy day for sipping tea in the woods, as we make our way to Coonoor. But for now, I just snuck my pillow close and zone out.
This blog post first appeared on unsunkensun.com. If you liked it, please share it and do check out my blog unsunkensun.com for more such posts! Say hi on Instagram @iamheenakohli ❤️
Frequent Searches Leading To This Page:-
ooty packages for couple from hyderabad, patna to ooty tour package, one day ooty tour package, ooty trip for 2 days, ooty and kodaikanal tour, ooty tour package from vadodara, mysore to ooty car package, oyo holiday packages ooty