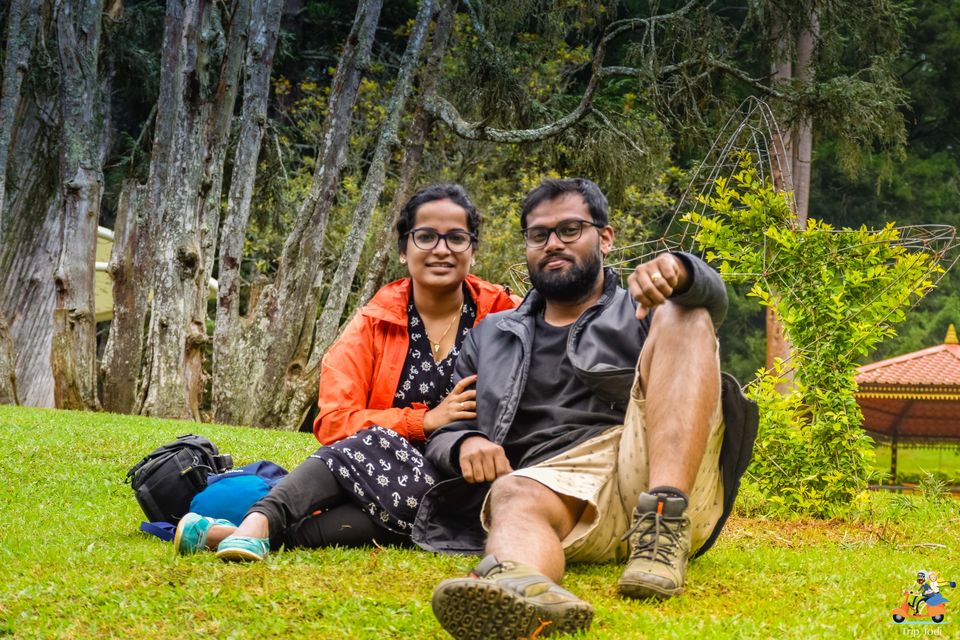 Googling " Best places to visit in Coonoor"- Top suggestions will include SIM's PARK.
Entering, you can see replica of "State Emblem of India" been decorated beautifully with different varieties of bushes. The park spreads over a fairly steep slope of 12 hectares.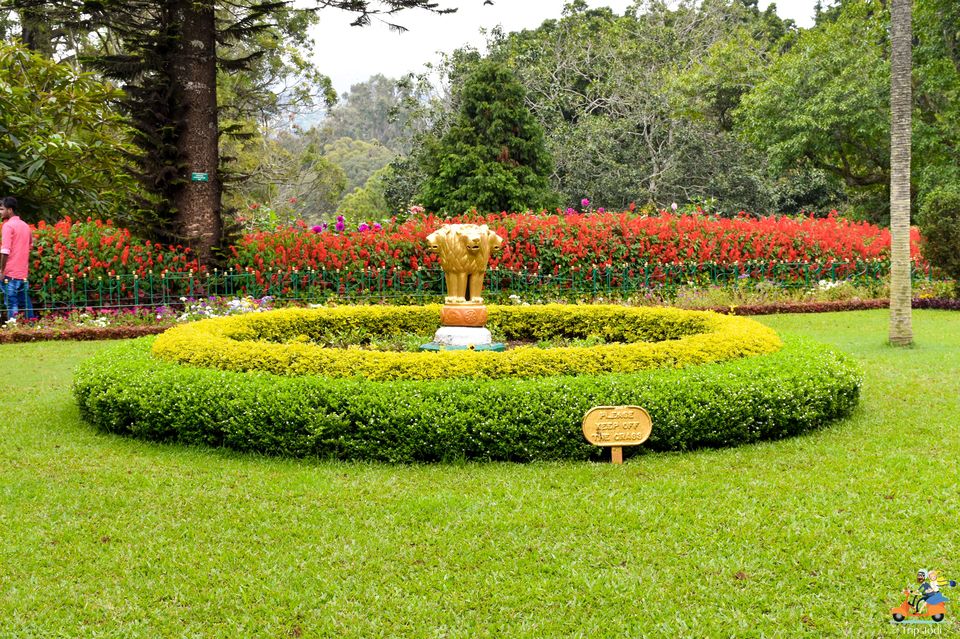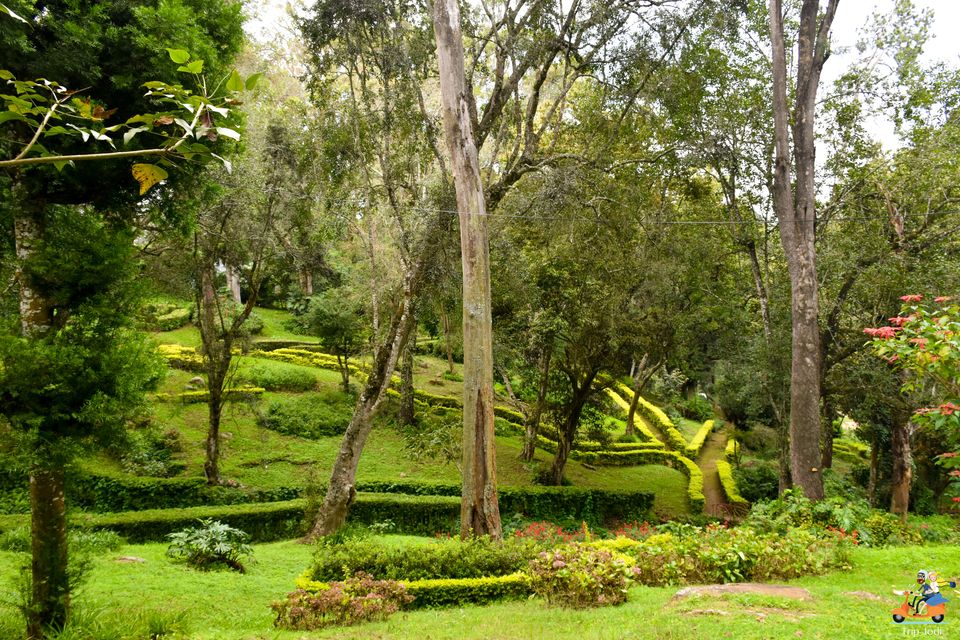 TripJodi wanted to see what made it come top in the Google suggestion list. Sim's Park is located in the middle of the Coonoor town. Entry tickets are applicable we were charged ₹ 30 per head and an extra ₹ 50 for camera.
Parking facilities are available nearby.
There are different varieties of trees that have their name and age tagged on it.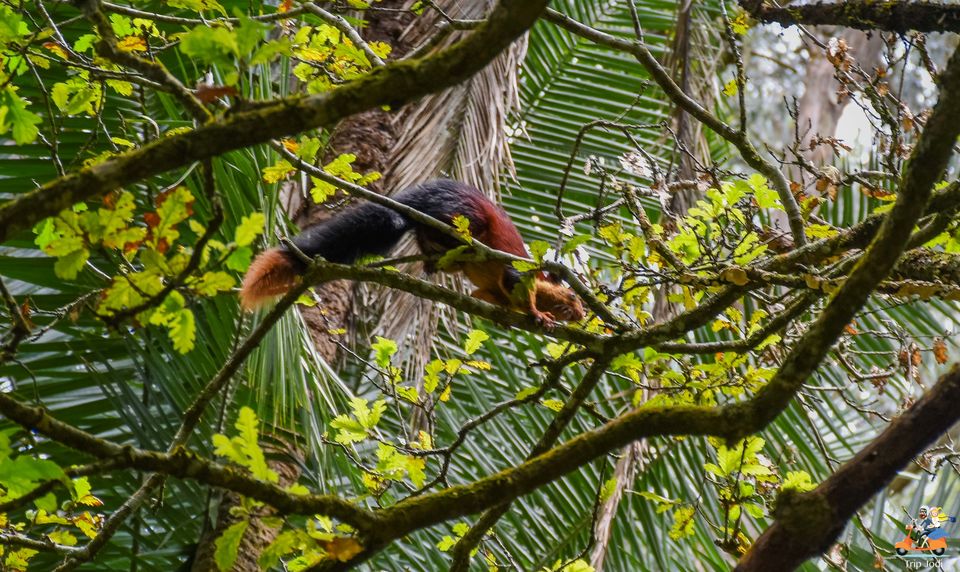 We even spotted different types of birds posing for our camera clicks, and an Malabar Giant Squirrel up on the tree, trying to attract us by making noise.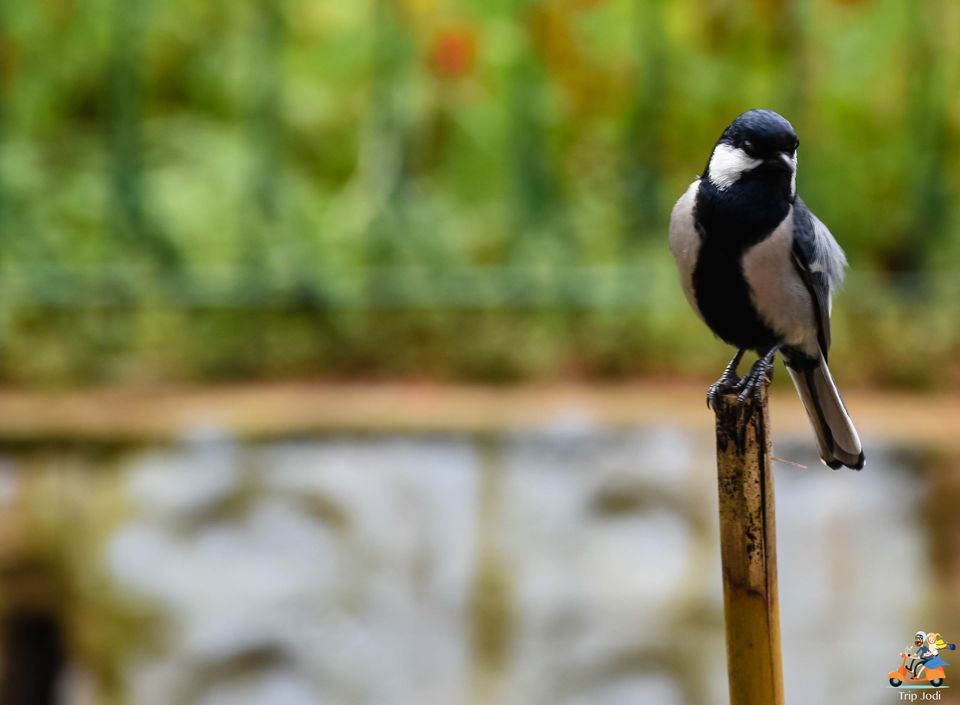 There is a Rose garden down the hill, which was under maintenance and near to it peddle-boating facility is provided charging ₹ 20.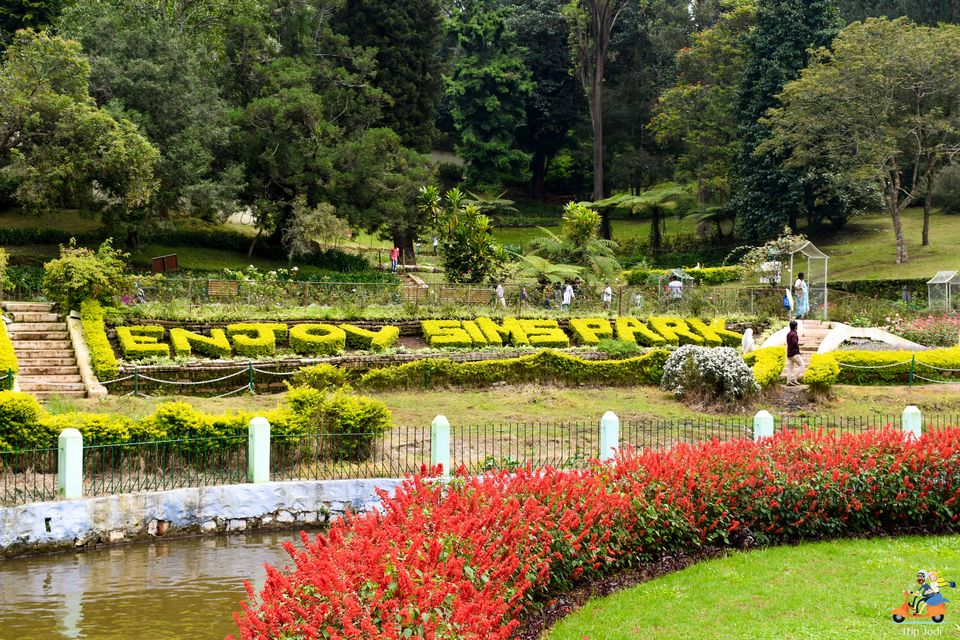 In-between we bushes were shaped to display "ENJOY SIM'S PARK".
Its best place to go with family and spend time there.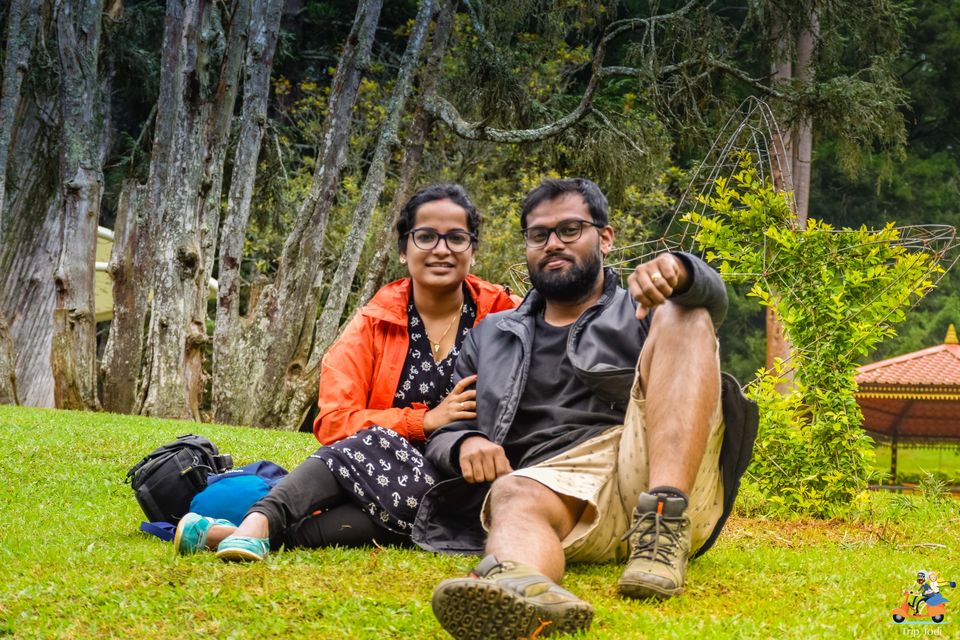 When we visited, crowd was less. However there were many uniformed men running here and there clicking photos of tourists and printing them out on the spot.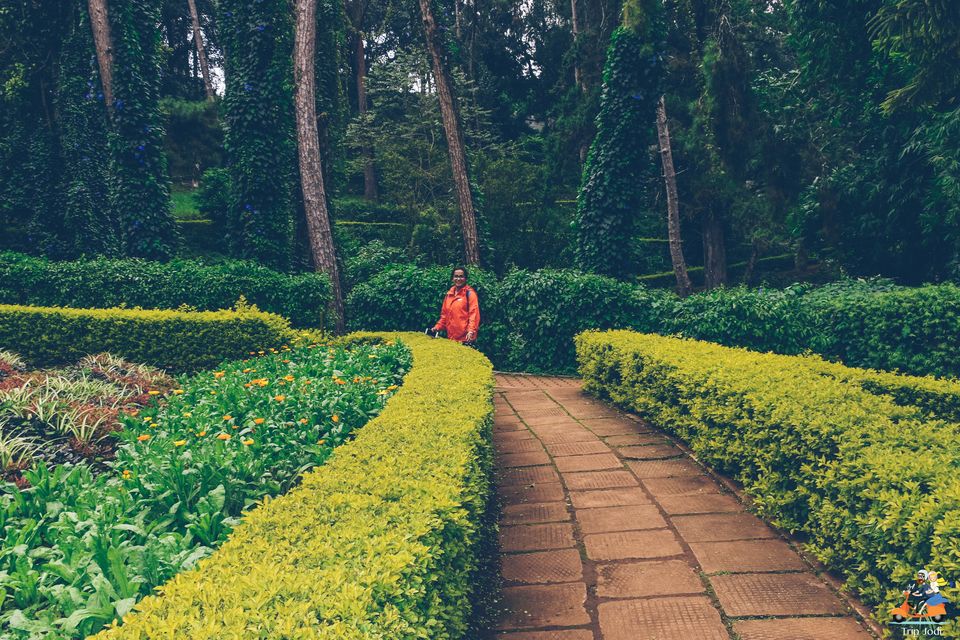 Water coolers and resting sheds are built in between, proper toilet facilities are also provided.
We found many employees ( mostly ladies ) been appointed for cleaning, maintaining the park.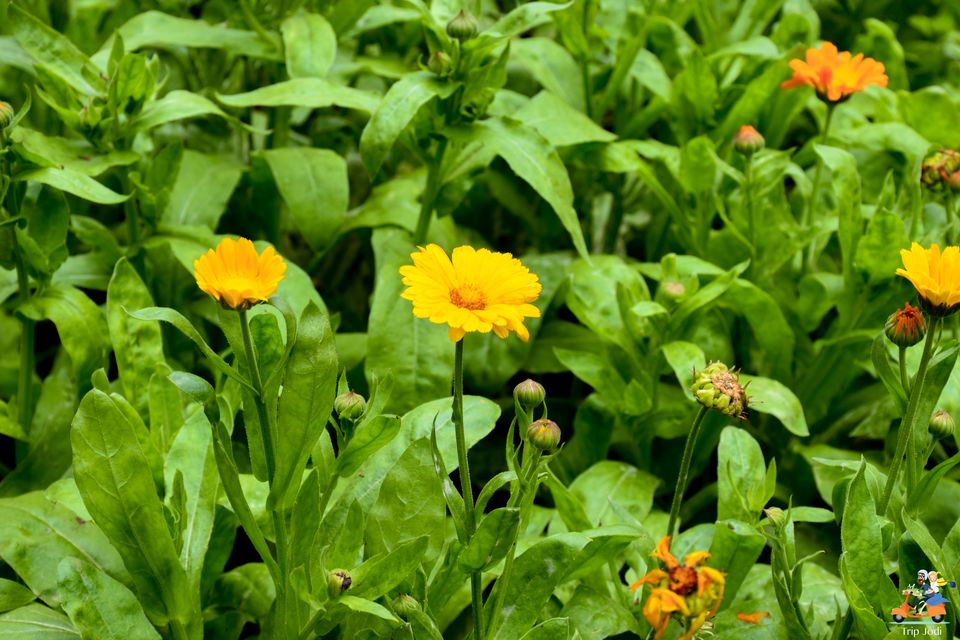 Sim's park is a treat for tree and plant lovers ❤